A Colorful Eclectic Home in England
In the English city Margate, stands this unique colorful eclectic home. The Georgian townhouse was built in the 1790s and during the Victorian times some decorative elements were added.
The historic house has been a women's refuge and a convalescence home for children, before becoming a private residential home once again in the mid- to late-1900s.
The house is divided over five floors which have been carefully renovated to truly let the original architecture shine. This is then combined with vibrant colors, plants, and a mixture of styles in furniture and decor.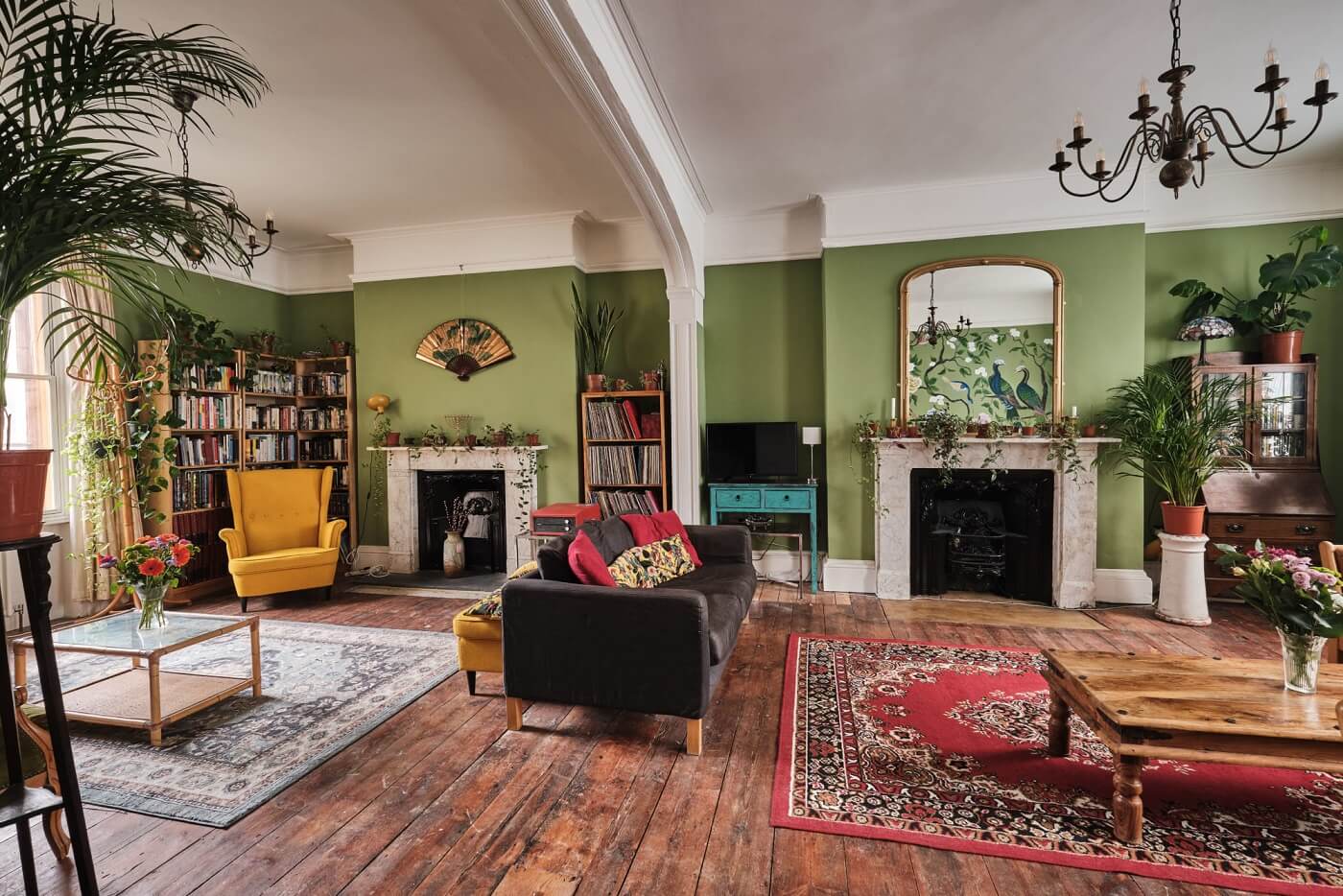 You usually see smaller rooms in historic houses, but in this townhouse you'll find large spacious rooms. The original wooden floorboards have been uncovered and now add a raw but warm touch to the sitting room.
One part of the sitting room is now a reading nook with antique sofa and a yellow IKEA chair.
A second sitting room has a large botanical mural that is painted by the house's current owner.
The house has a triangle-shaped kitchen with handmade Mexican terracotta tiles and hand-finished woods for a rustic edge.
In the corner you see the original street-level entrance way, which is now transformed into a pantry.
The hallway is spacious with beautiful original details such as a stained glass-adorned door and decorative arch. The walls are painted in a warm terracotta shade.
Throughouth the home, you see the use of green, terracotta, blue, and yellow. And in the bathroom, all these colors are combined.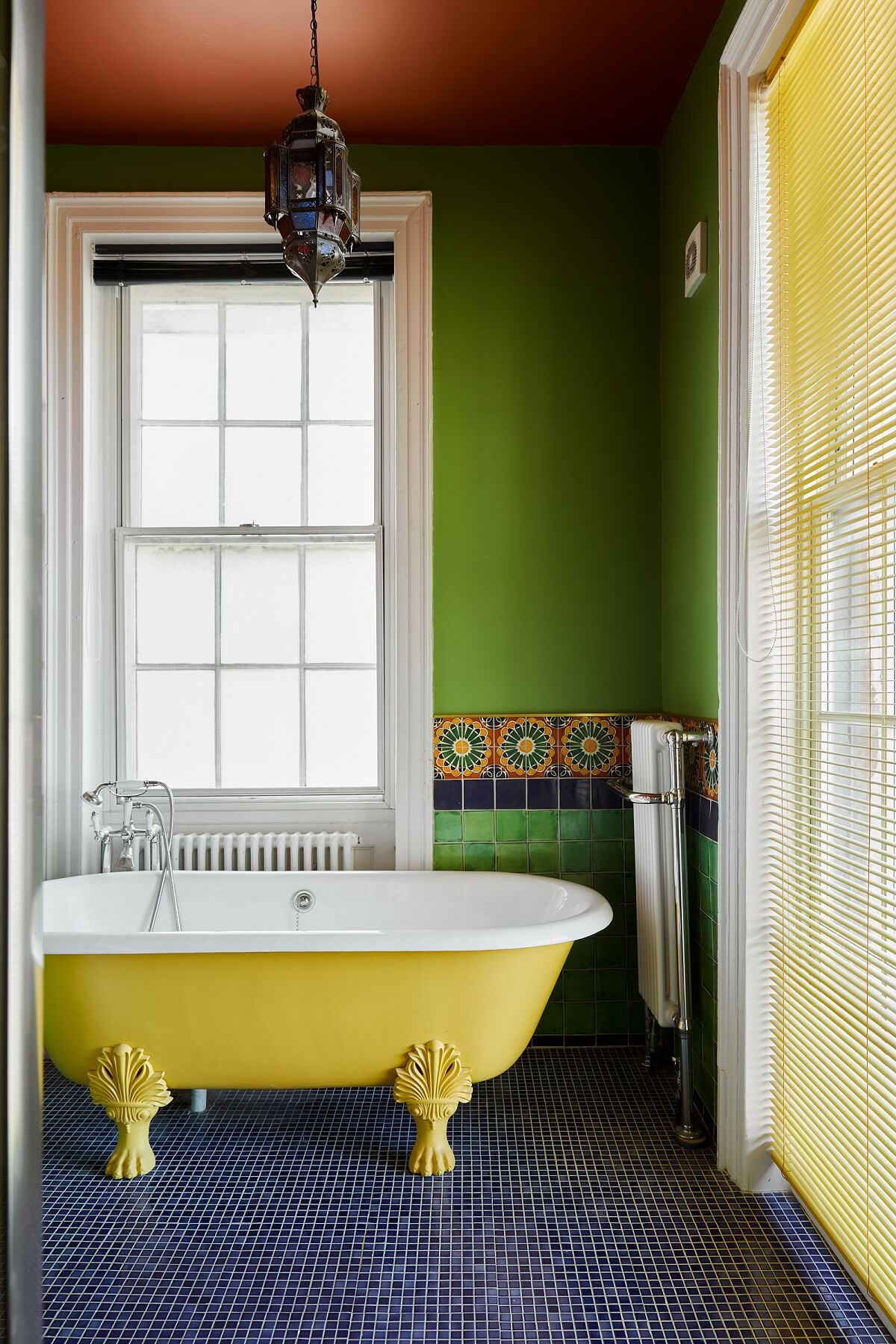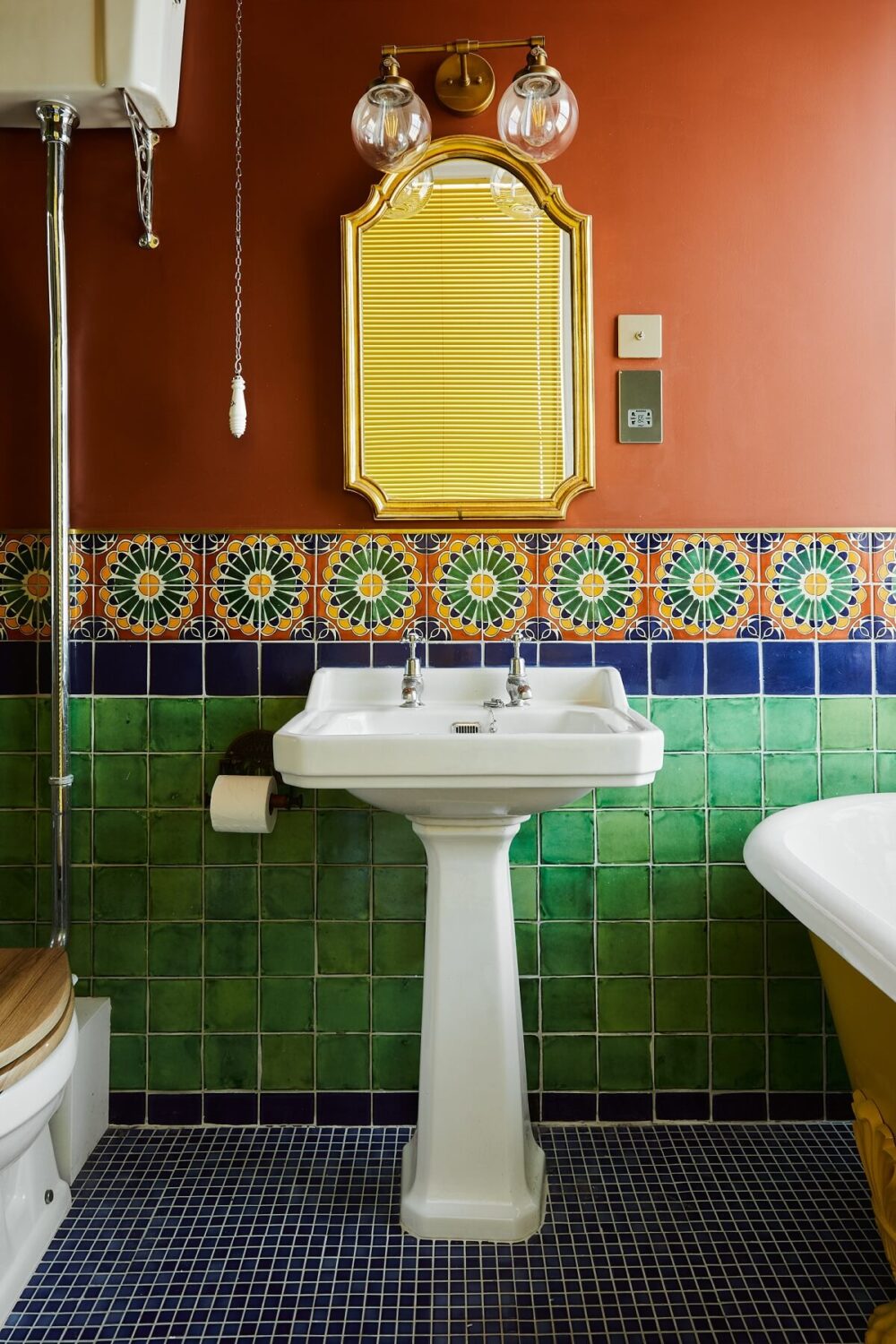 Take a look at these historic colorful homes:
This home used to be for sale at Aucoot and it's now for sale at Inigo