An Arts and Crafts House with Colorful Rooms
In the English town Margate stands this wonderful Arts & Crafts house that has been carefully renovated by its current owners.
The beautiful house has a modern kitchen extension, but in the other rooms you can still find lovely original features that add loads of charm to the rooms.
On top of the stunning architecture, the owners were not shy of color. Every room in the house has colorful details, such as blue kitchen cabinets, a pink powder room and bathroom, and yellow bedrooms.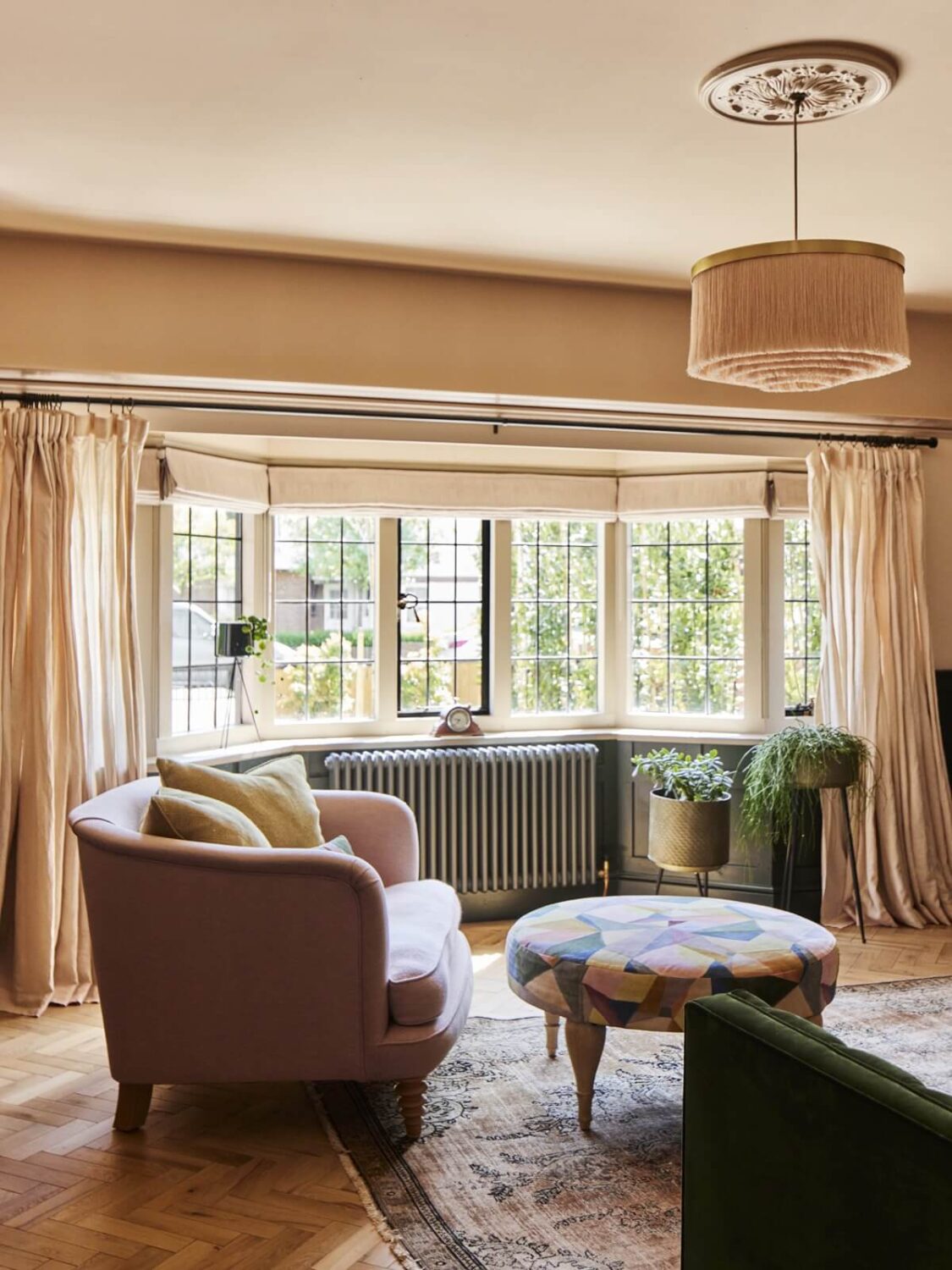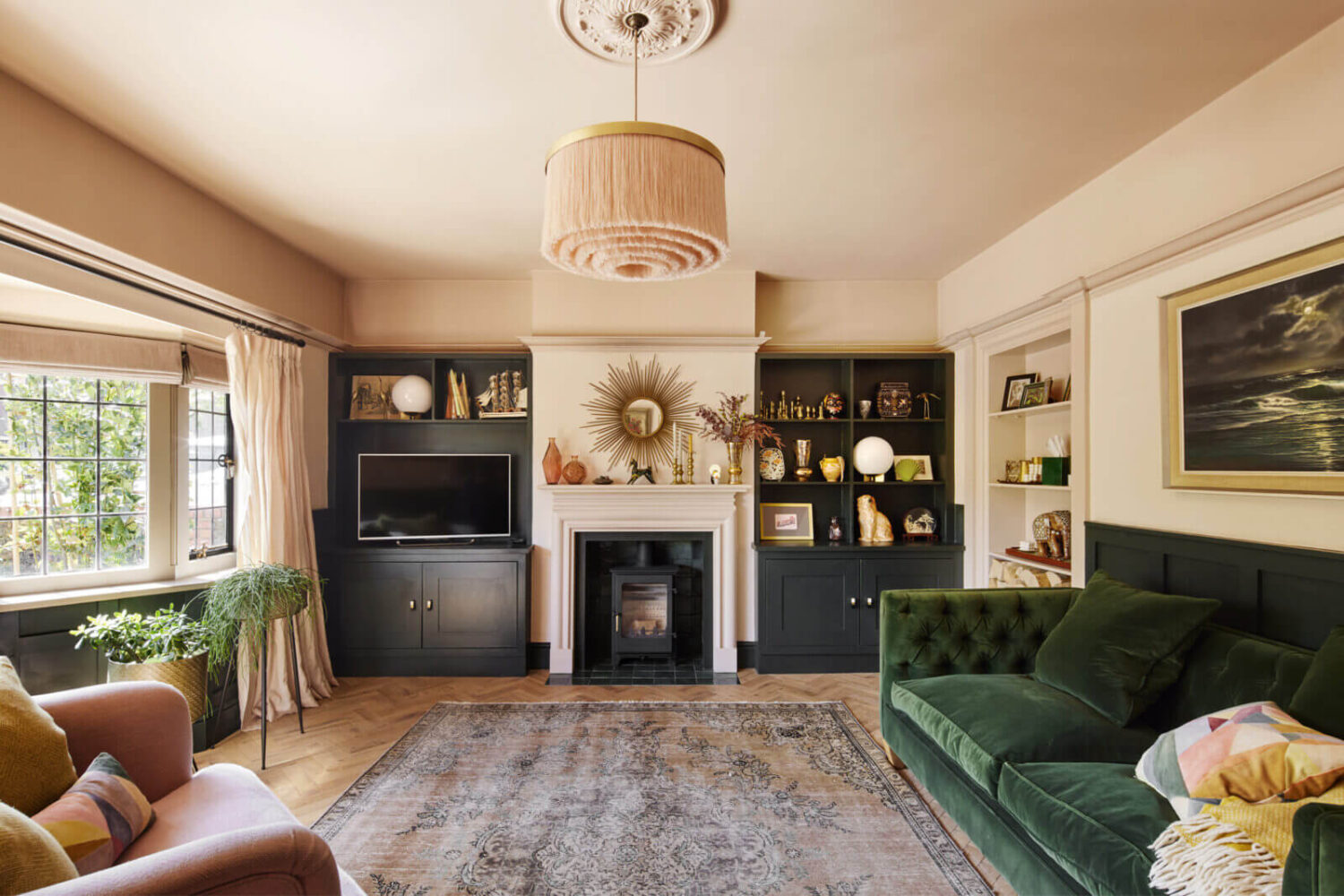 The sitting room is calm and warm with reinstated wood paneling and walls painted in a subtle blush tone.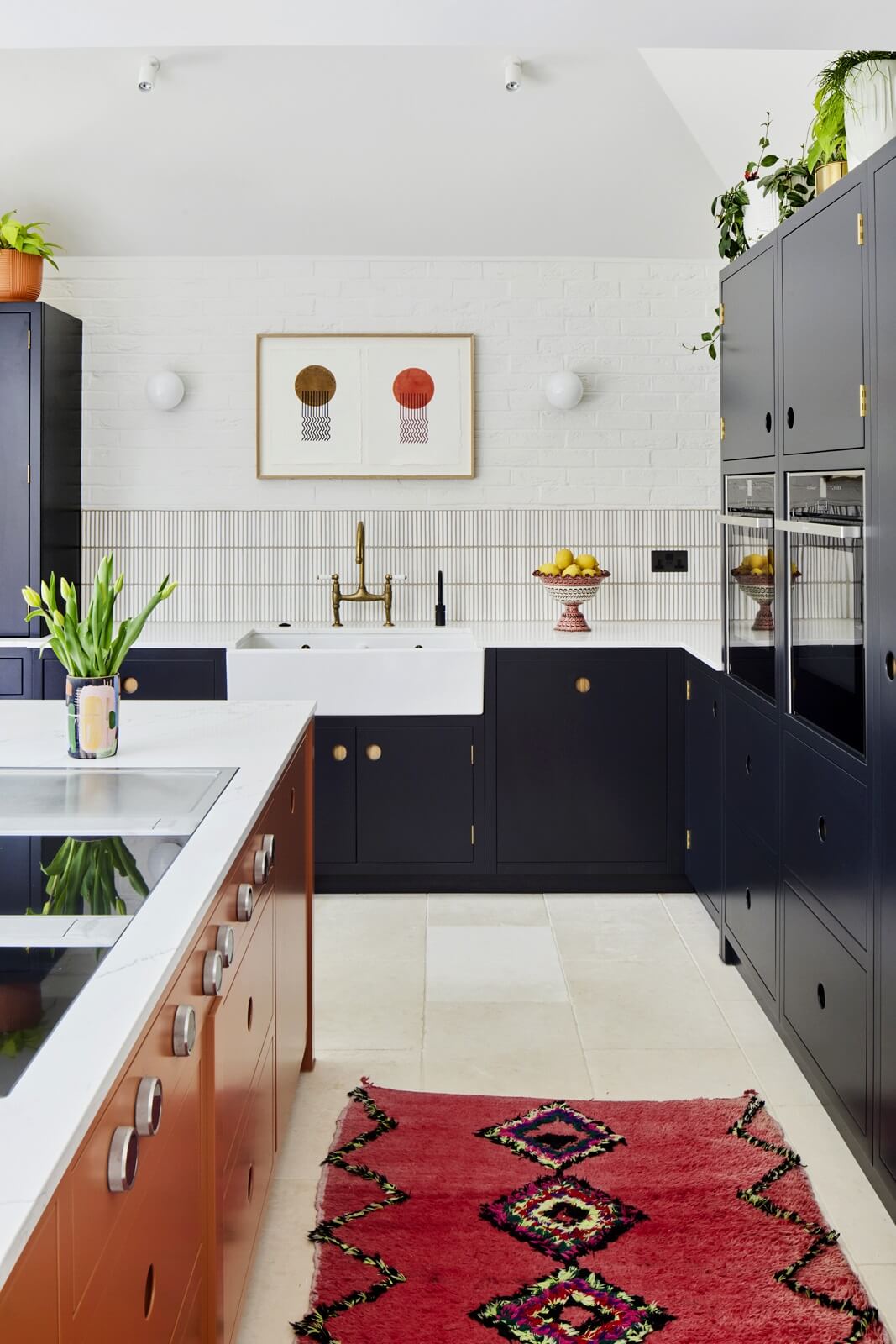 At the rear of the house, a modern kitchen extension has been added with French limestone tiles on the floor.
Of course, the owners didn't shy away from color in the kitchen. A lovely contrast in the kitchen was added by using two colors for the cabinets: a burnt orange for the island cabinets combined dark blue (almost black) cabinets in the rest of the kitchen.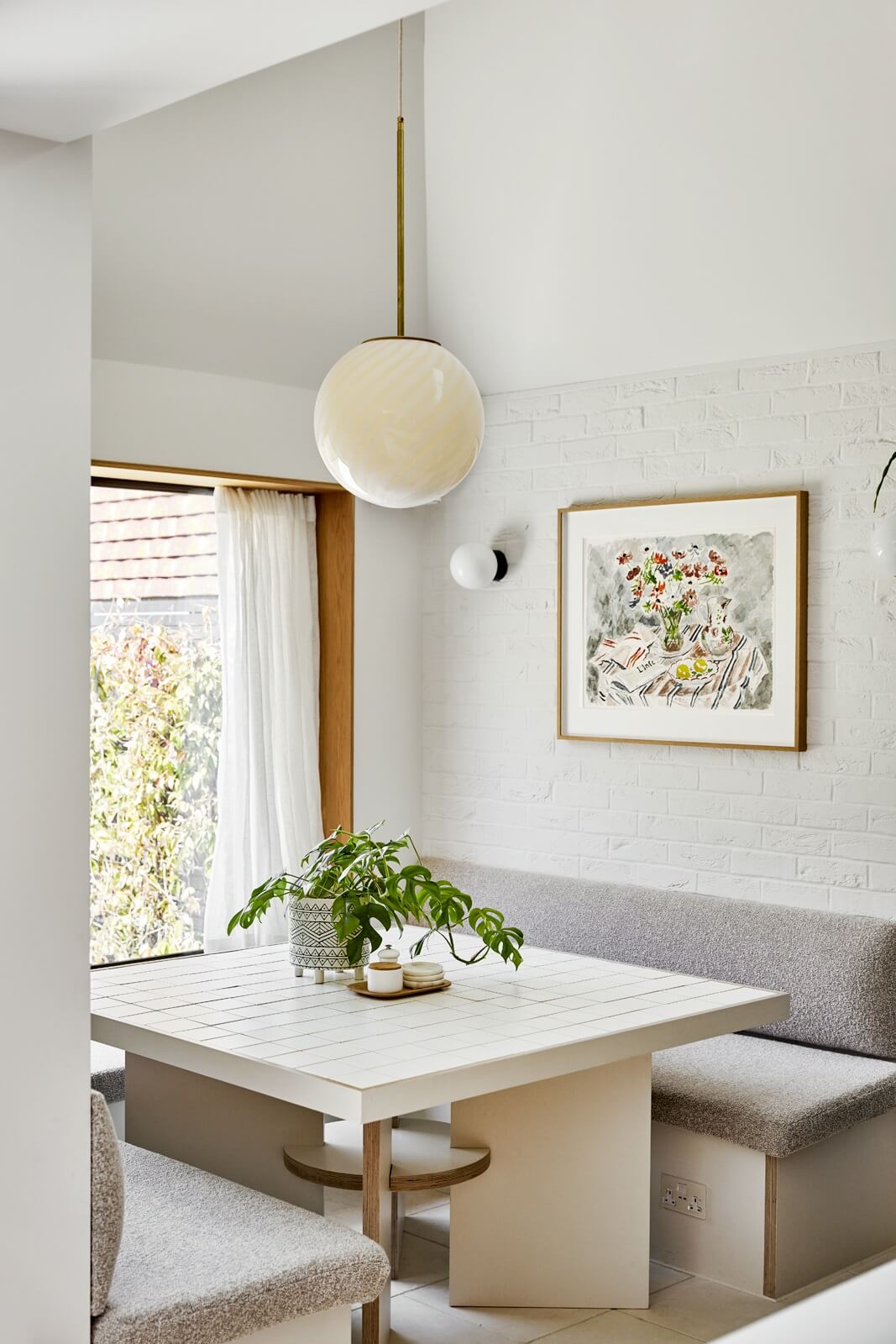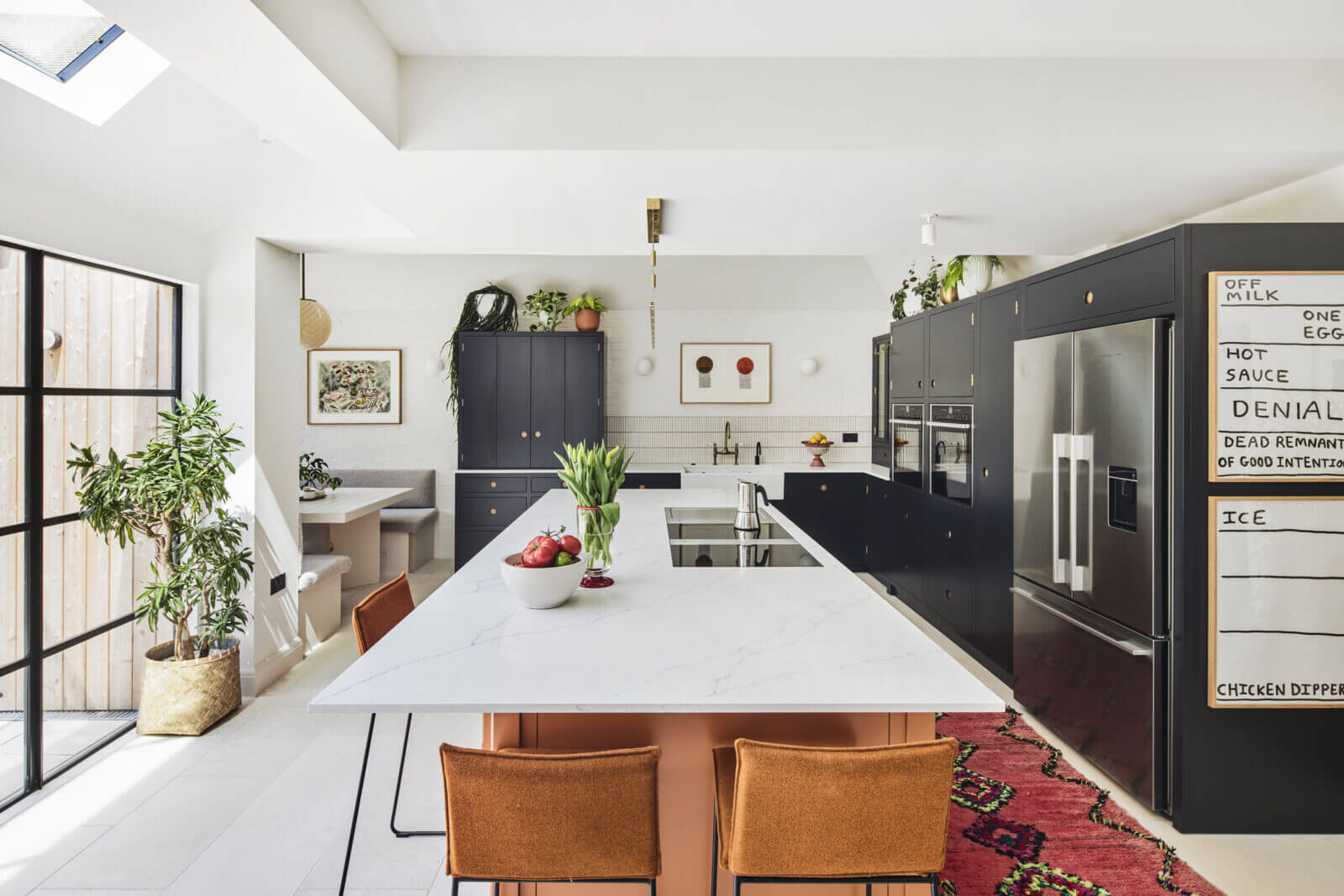 The extended kitchen is very light thanks to Crittall windows that lead to the garden and skylights for extra natural light.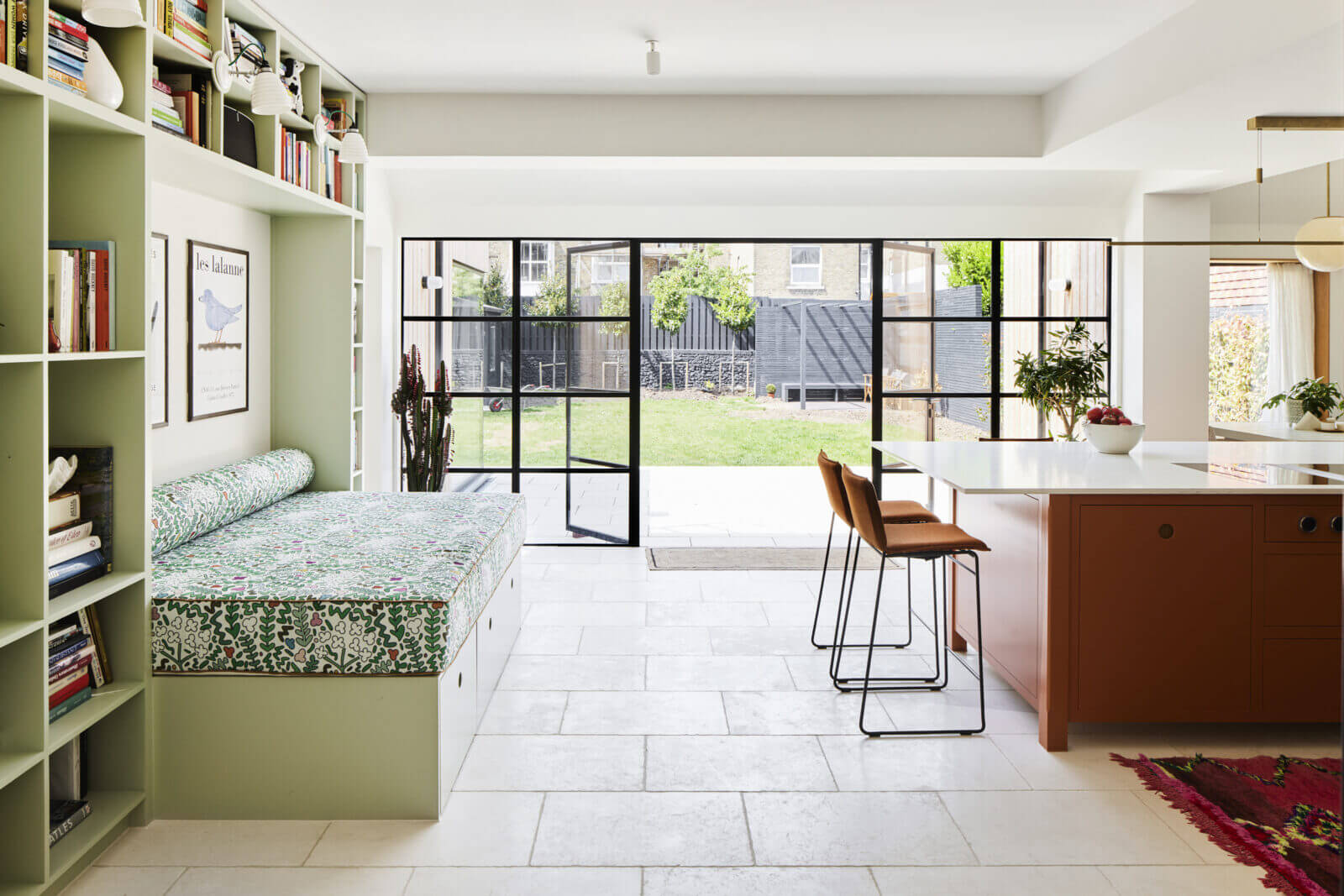 A bespoke reading nook is added to the kitchen in a light green shade. The bench has storage underneath.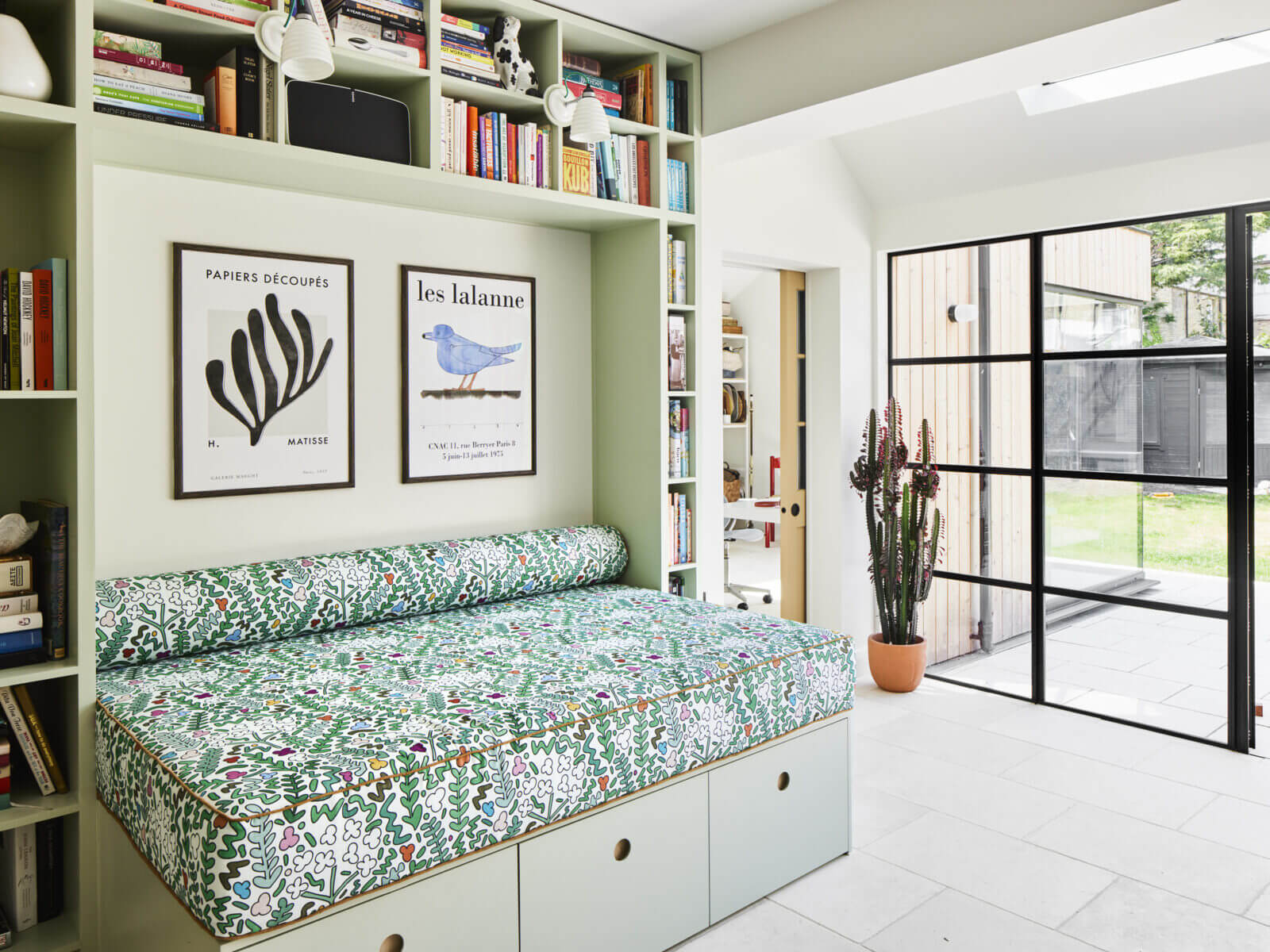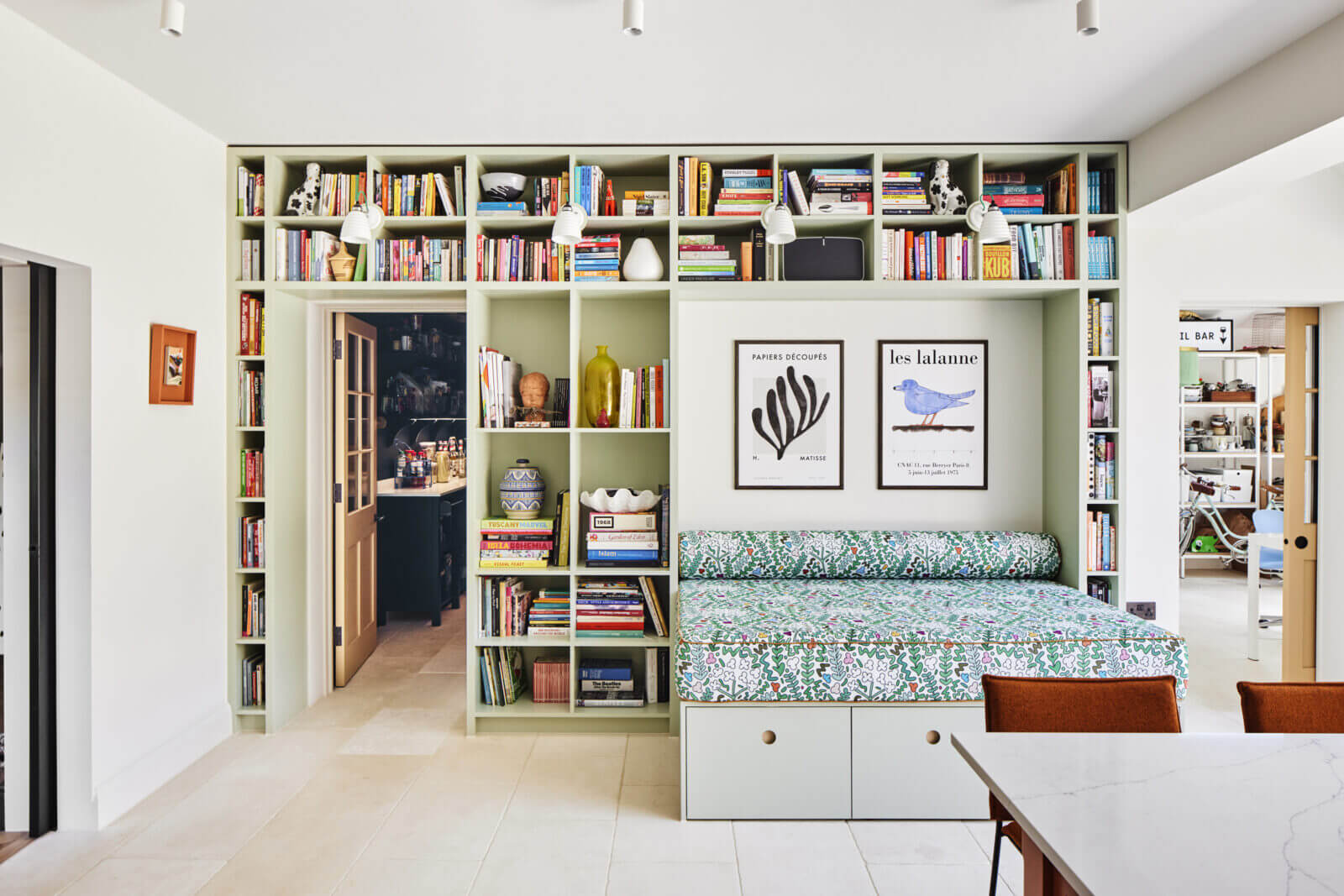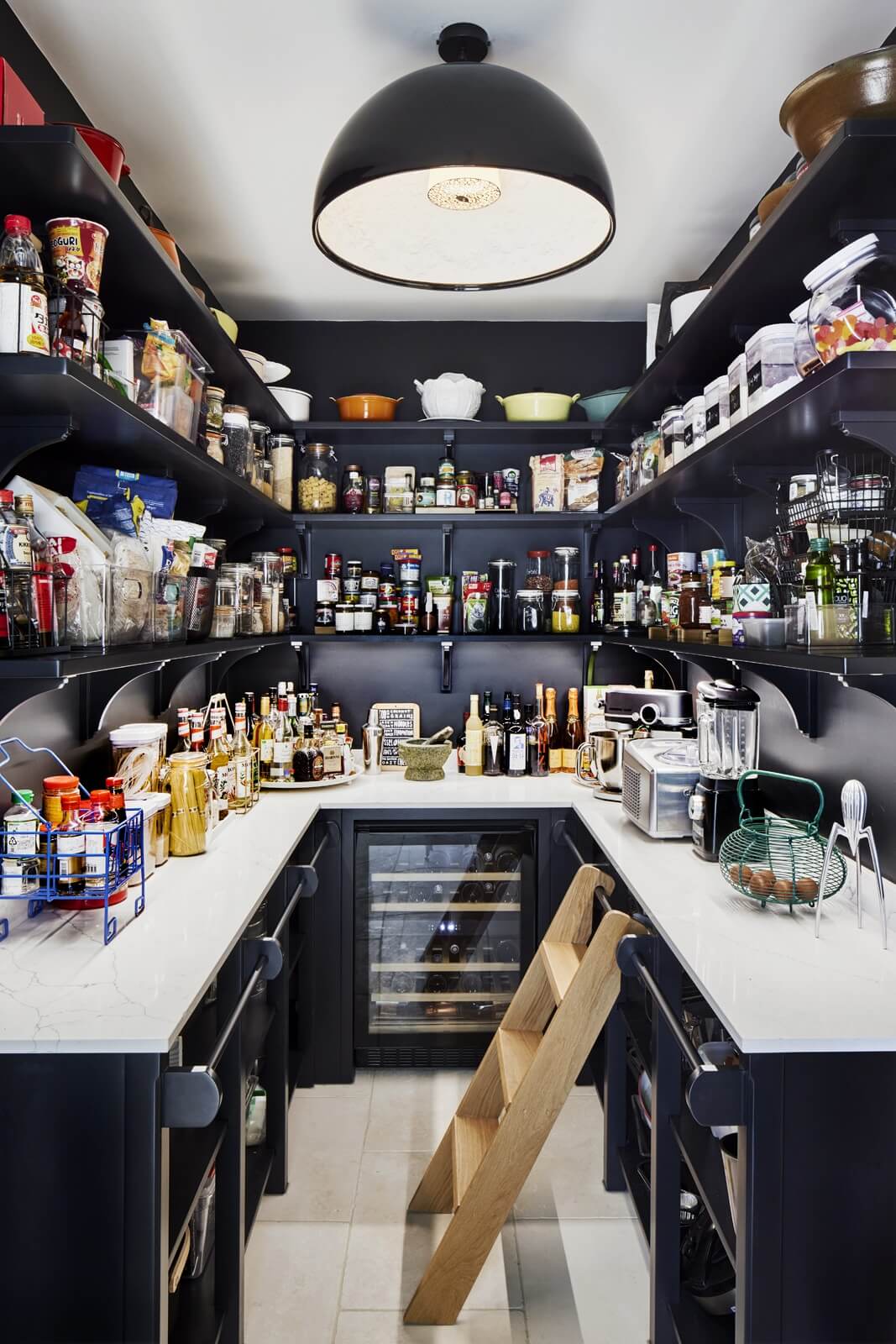 A dark blue pantry with open shelves and a wine fridge sits next to the kitchen.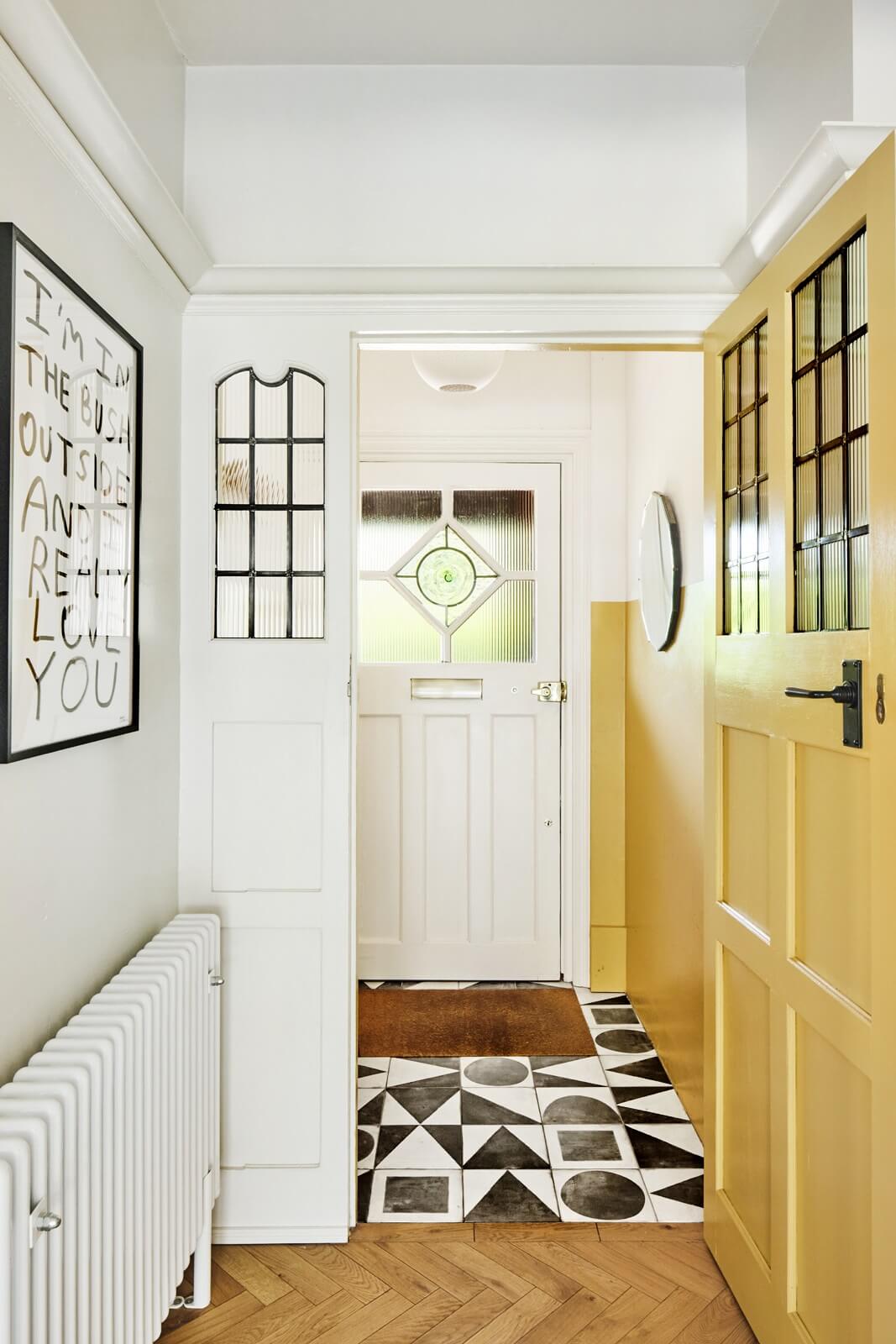 The hallway has geometric black and white tiles and yellow accents. Both features will return in the rest of the house.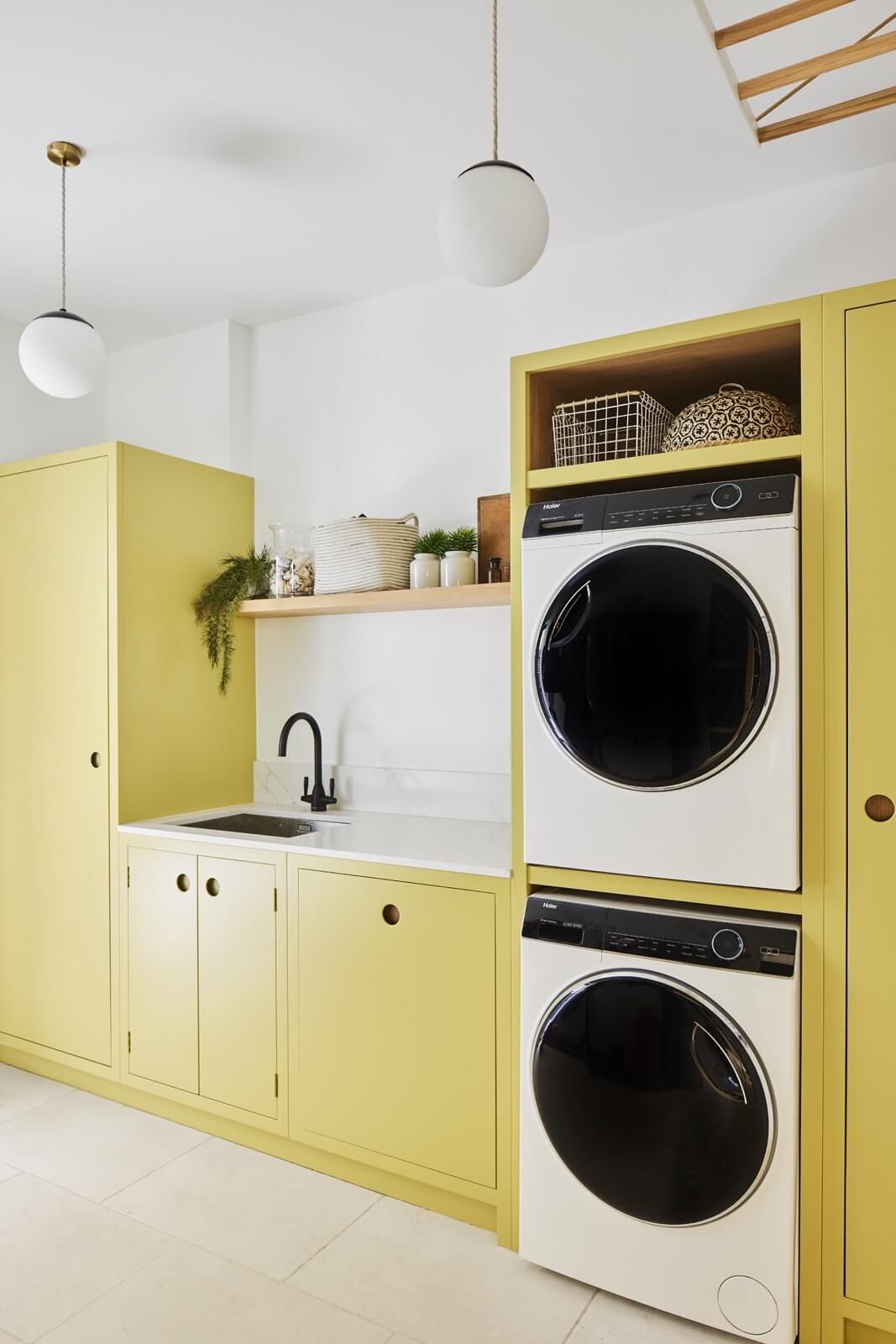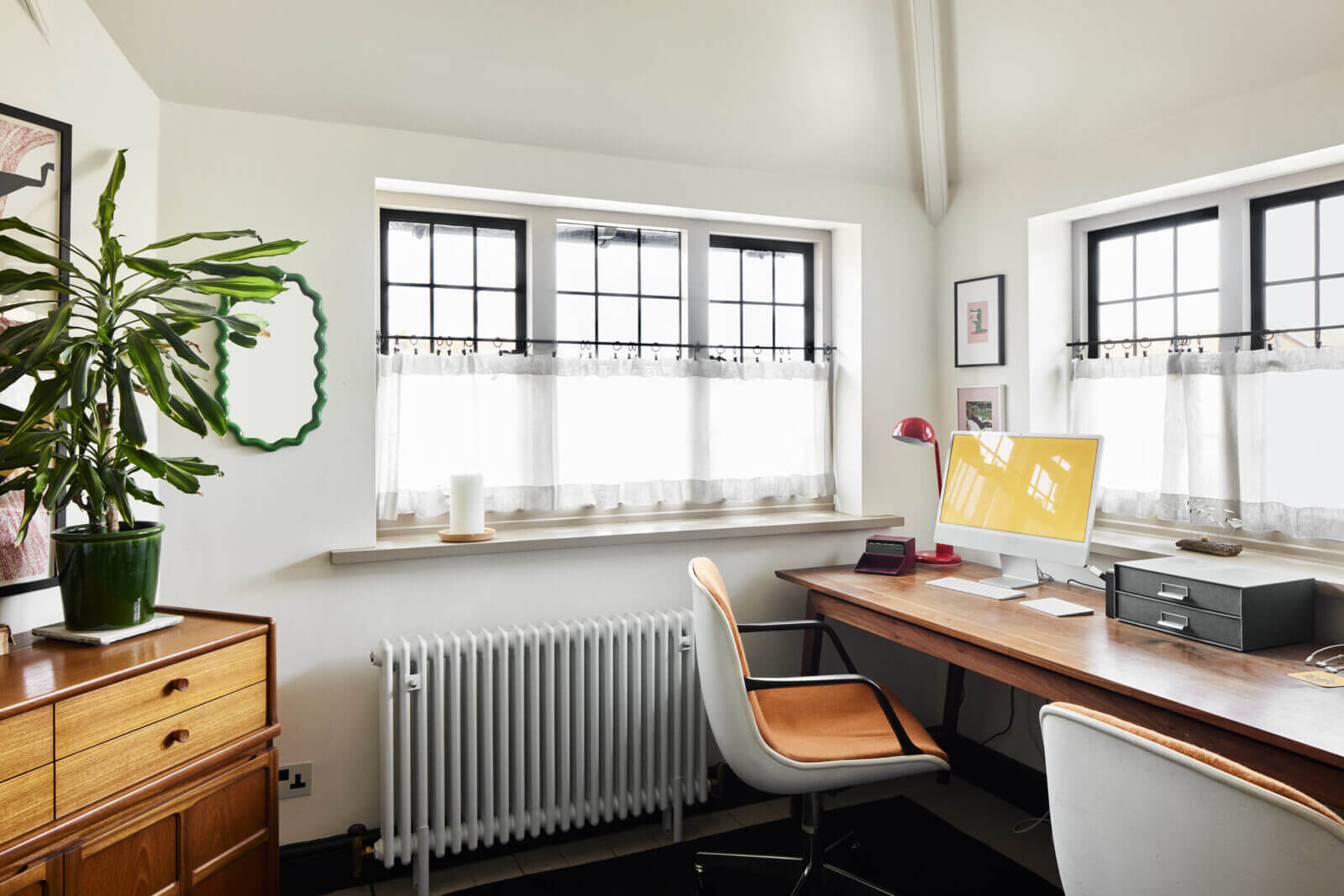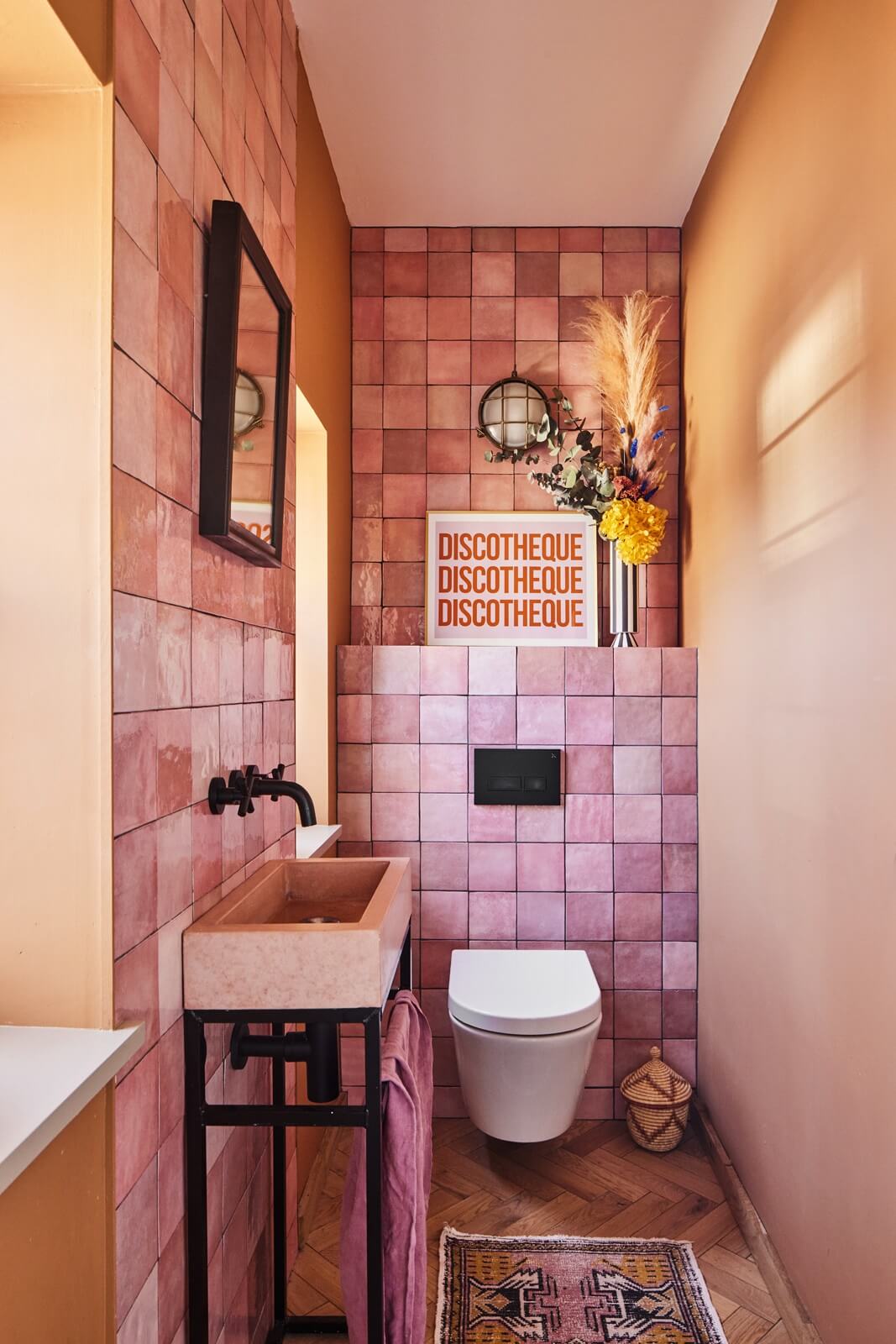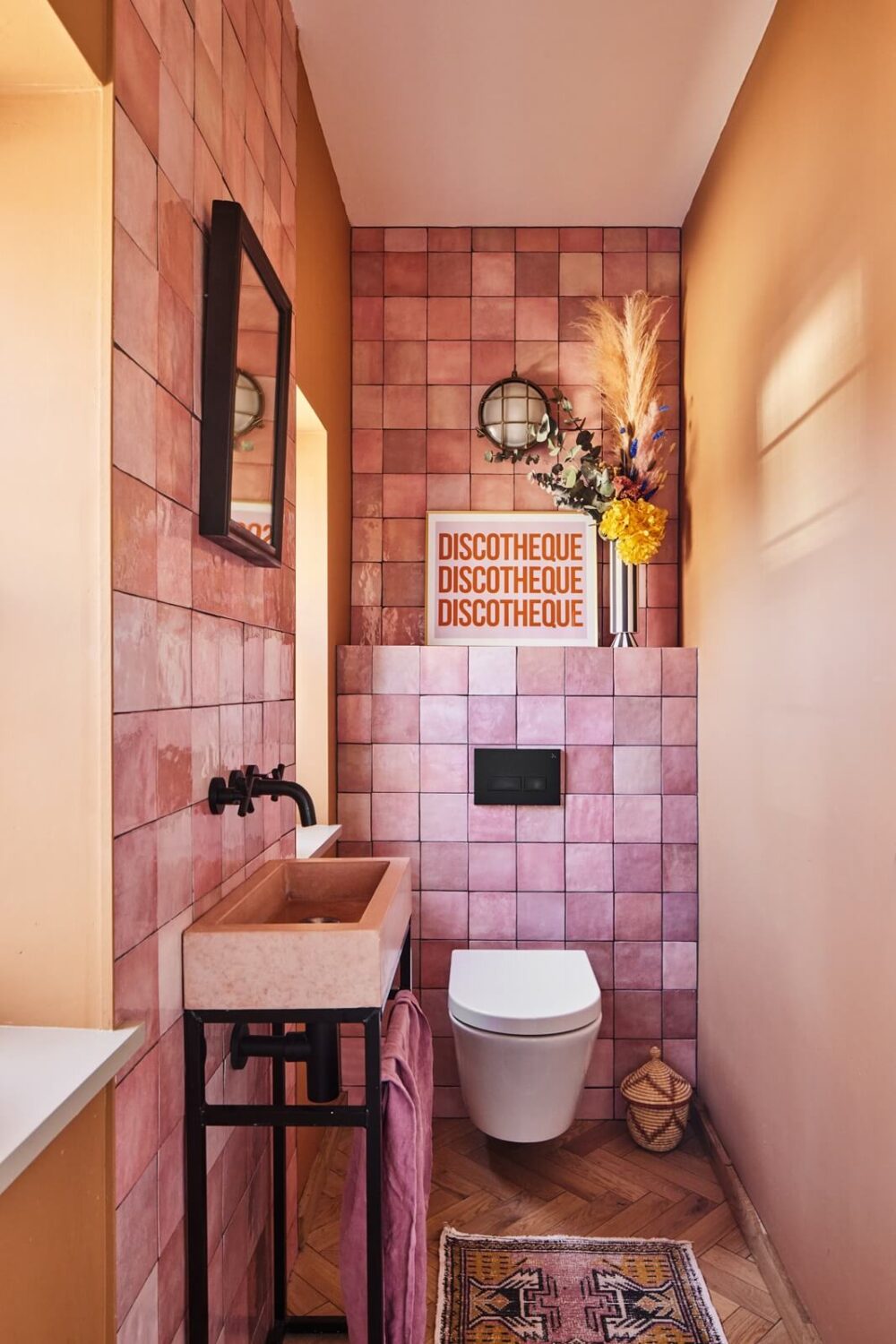 The vibrant ground floor powder room has hand-cut pink tiles and a subtle pink sink.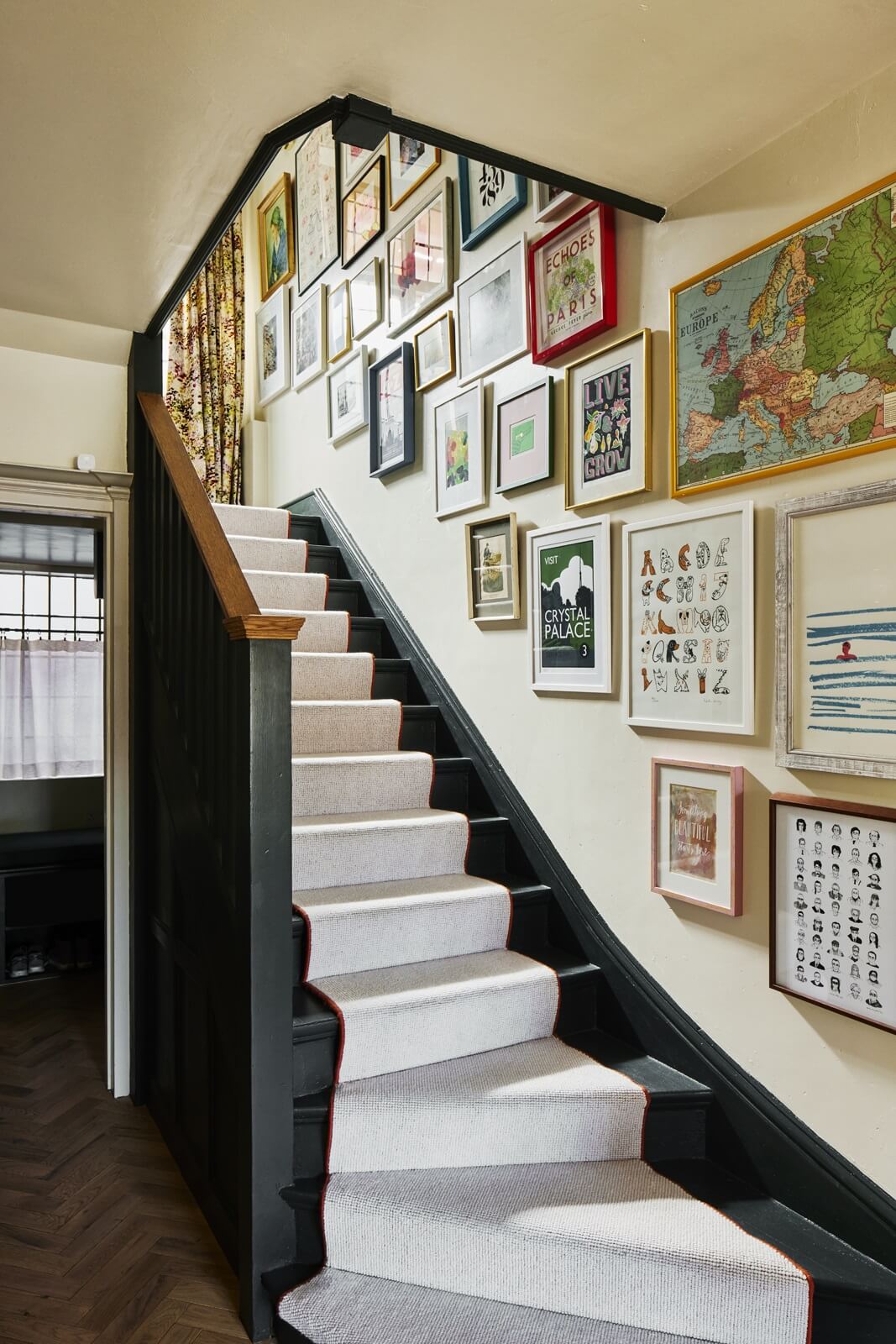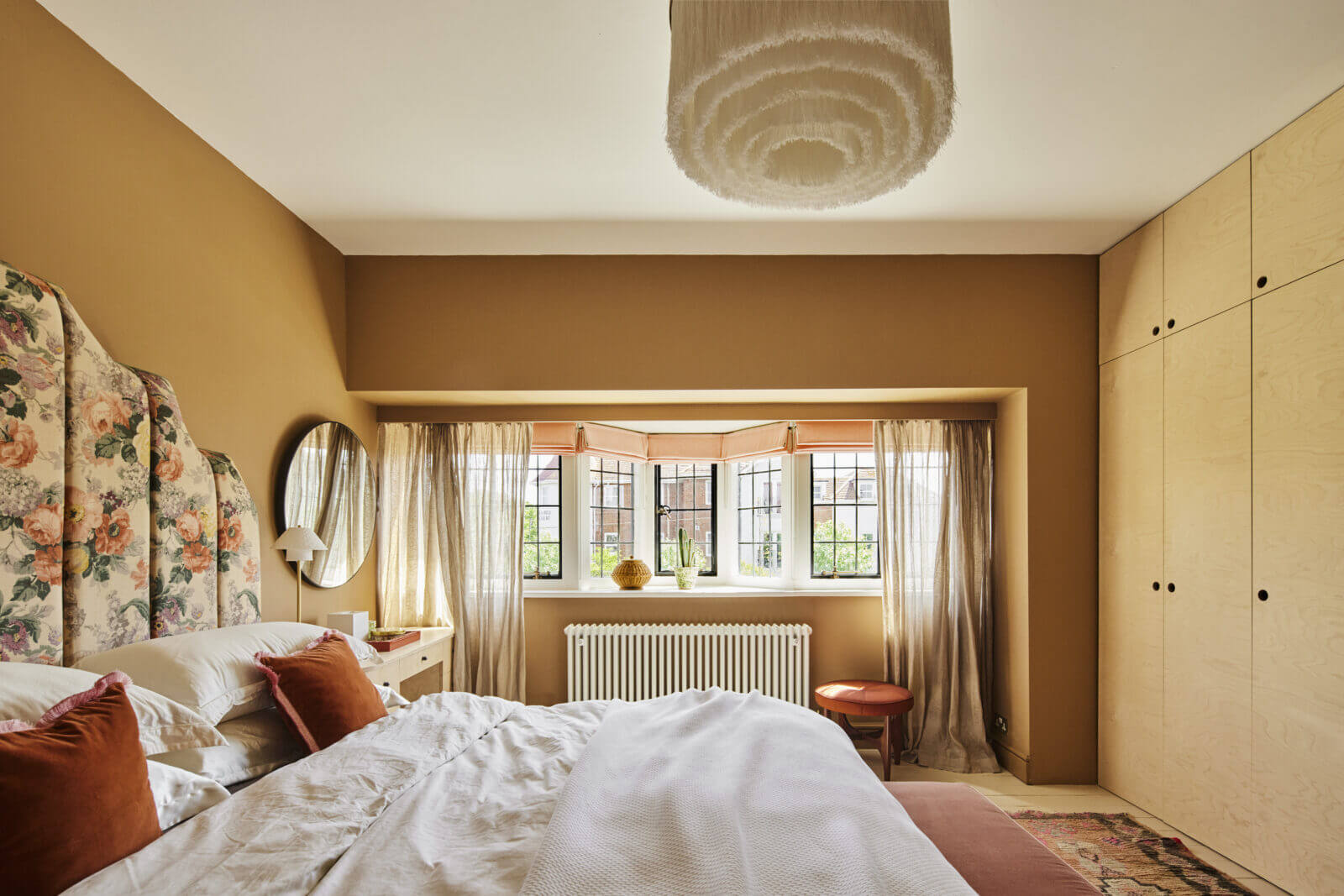 The master bedroom is painted in a warm yellow shade and has built-in wardrobes, original windows and a fireplace.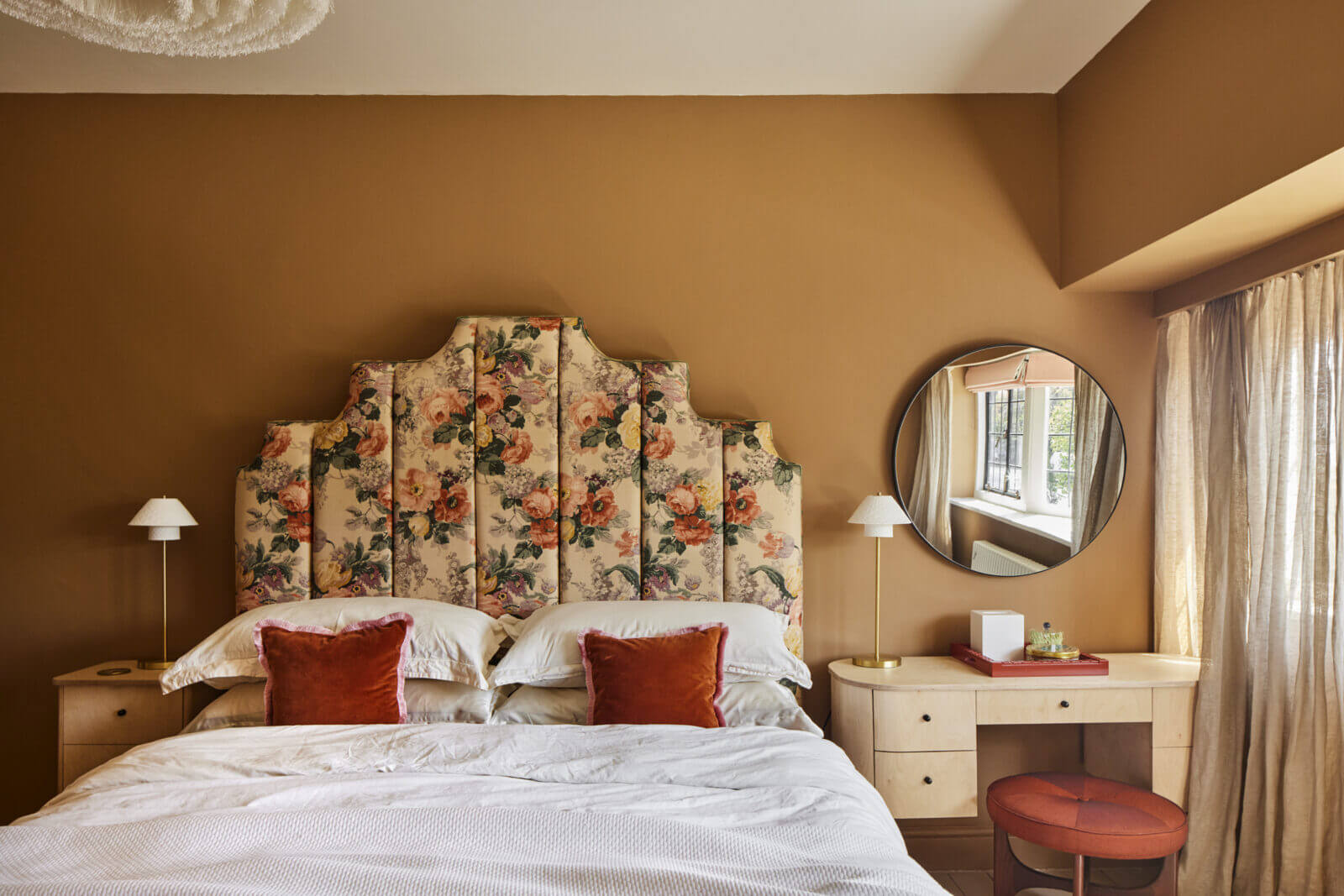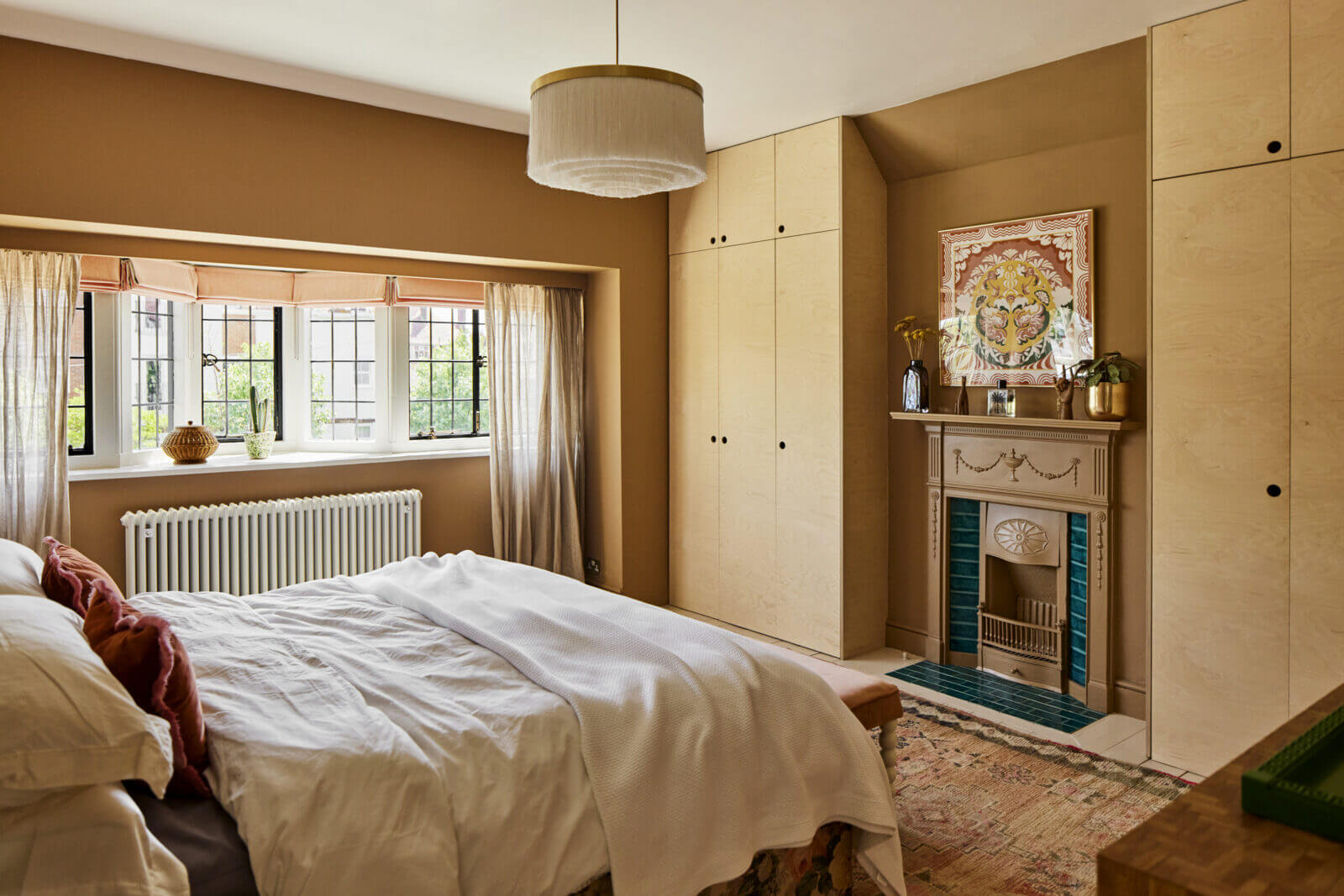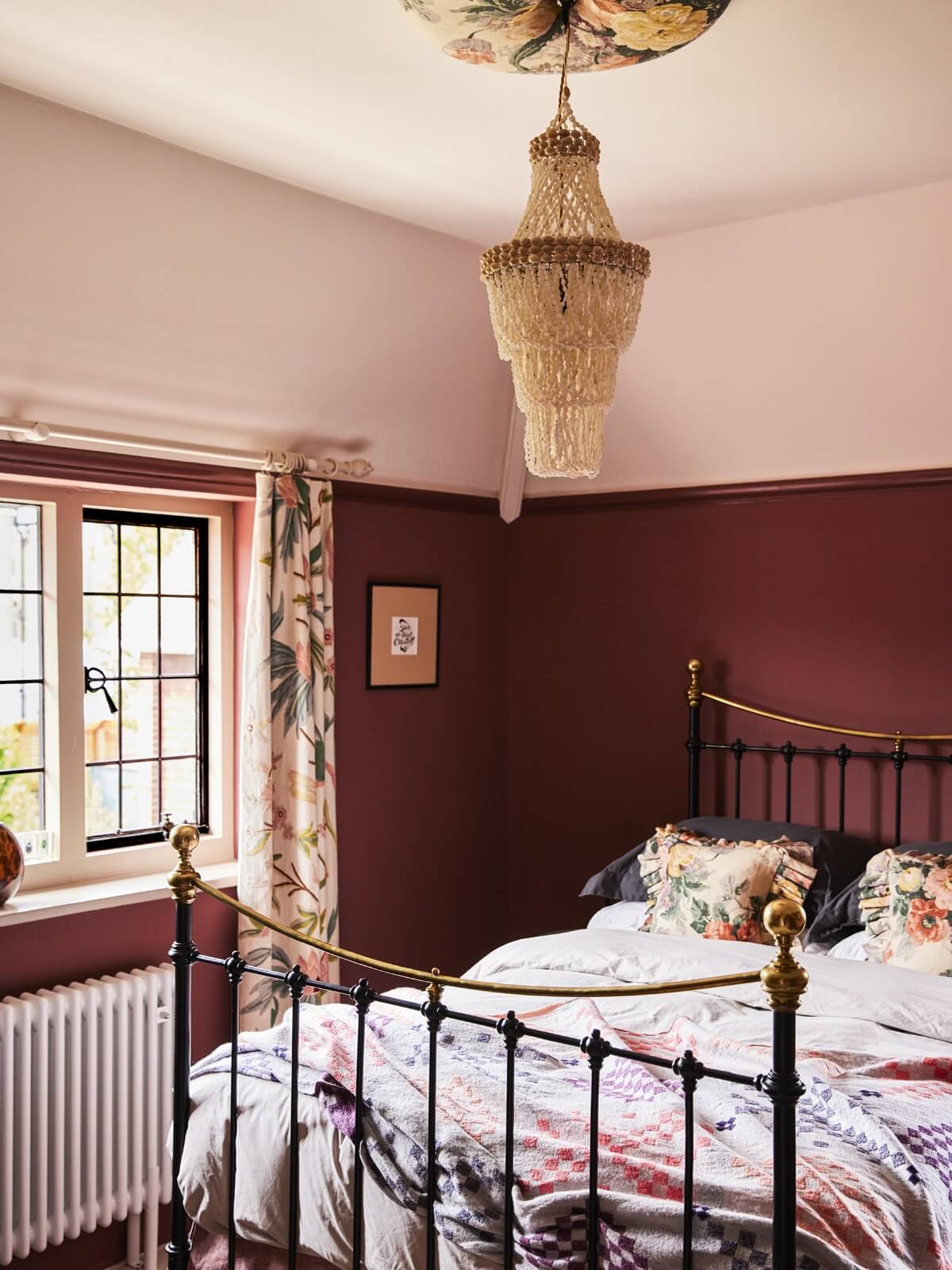 Colorful and warm, that is the pink shade in one of the bedrooms. Combined with floral fabrics this is a wonderful romantic bedroom.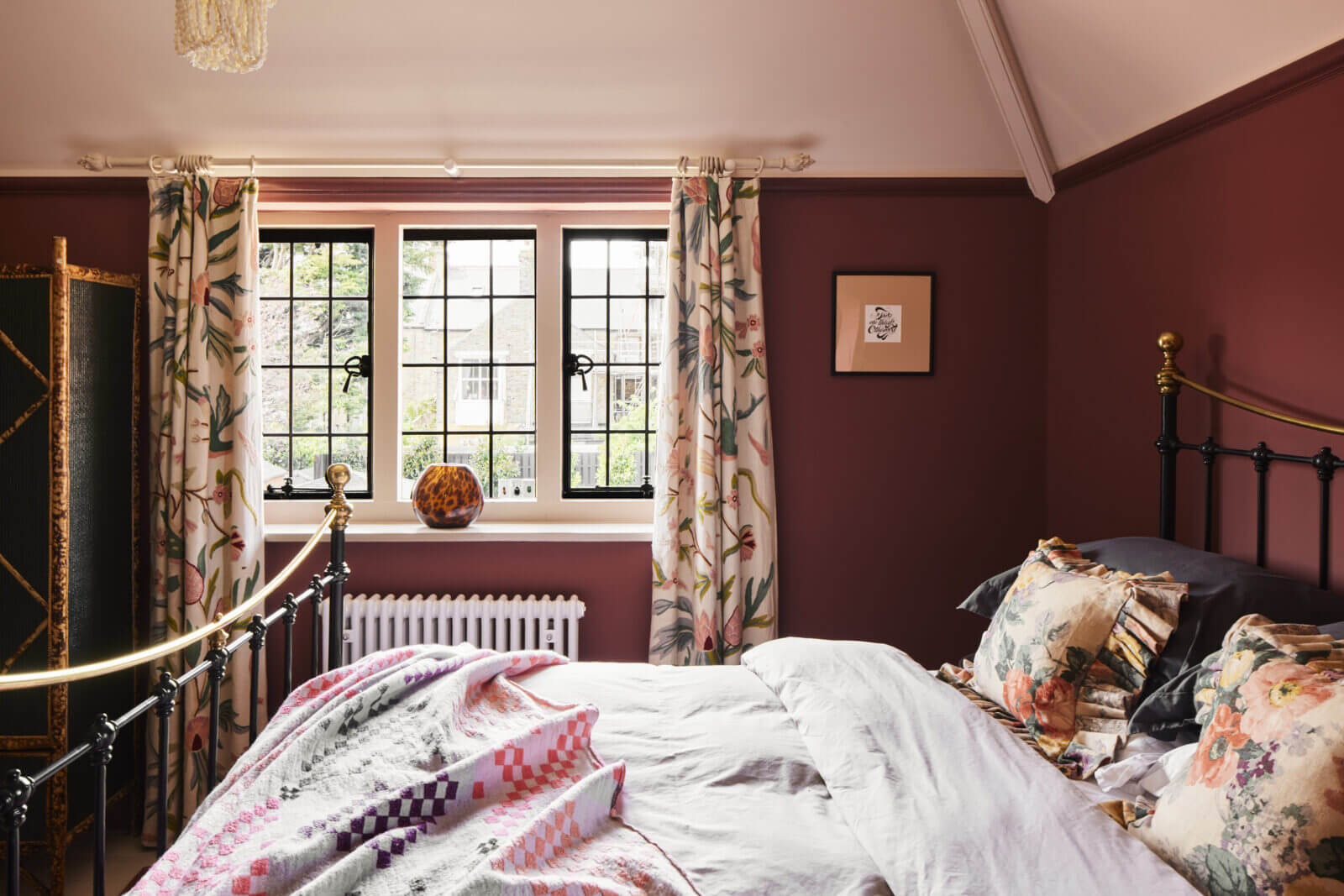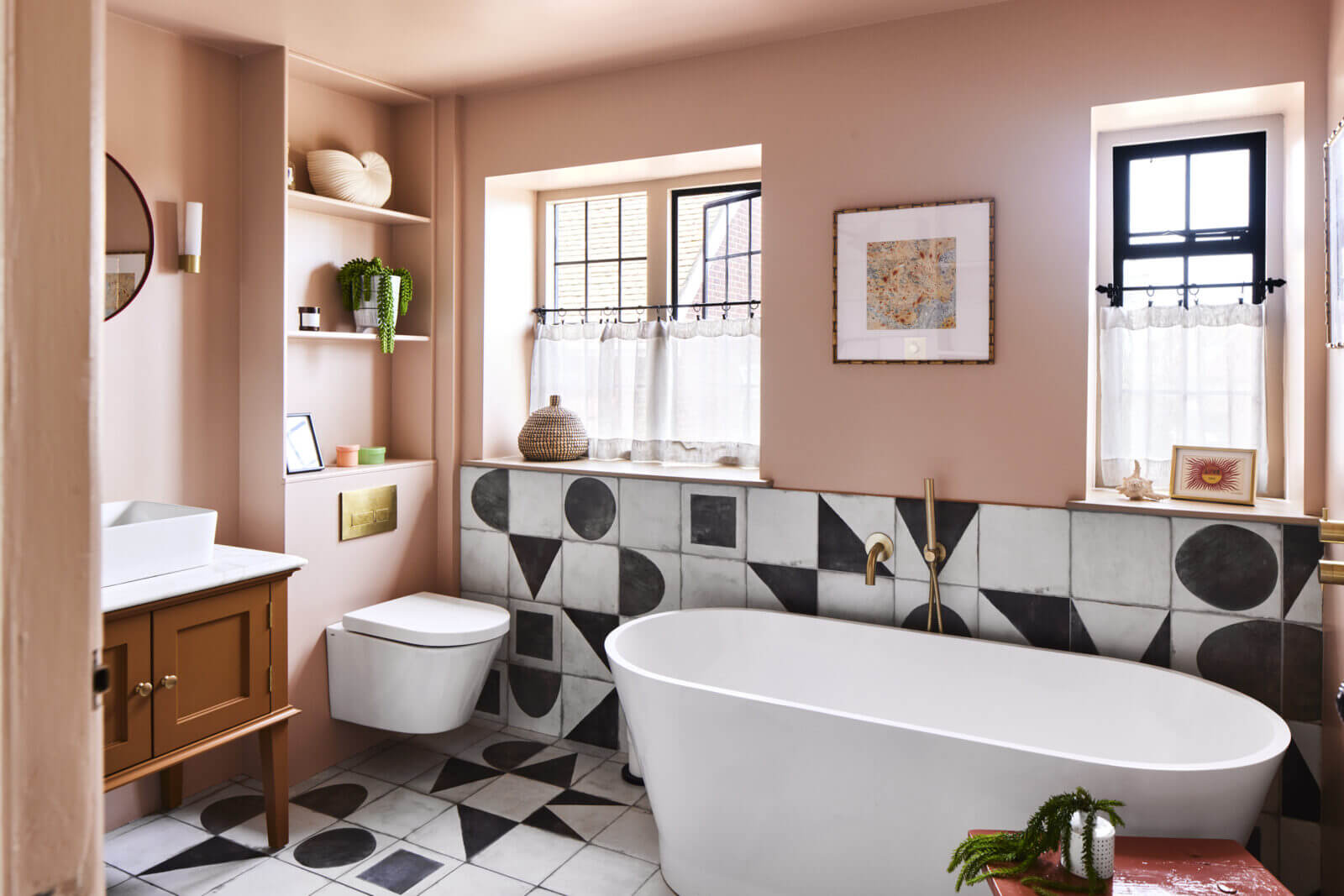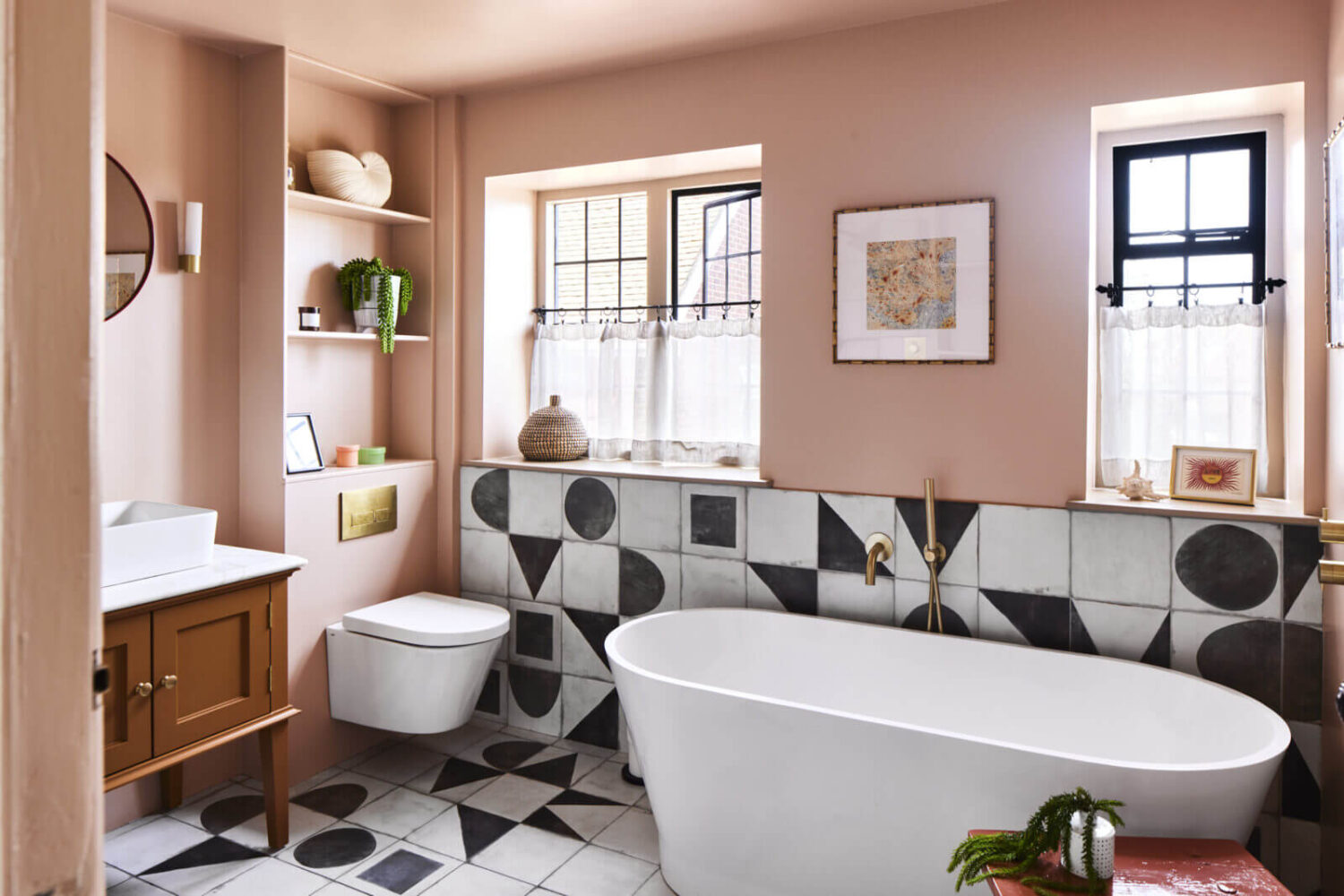 The same tiles we saw in the hallway return in the master bathroom and is combined with blush pink walls. Shelves above the toilet add storage space.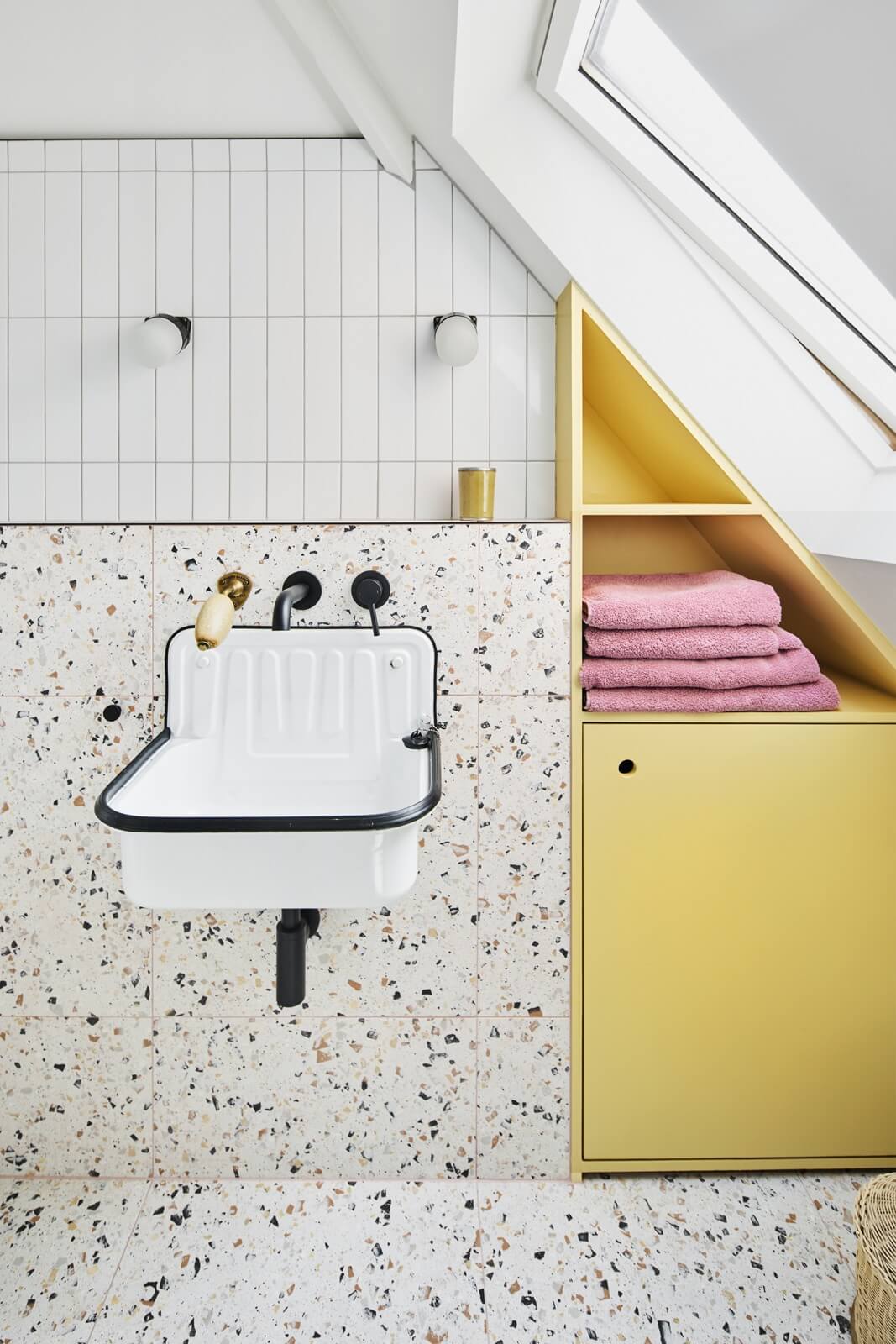 The yellow returns in the second bathroom, with custom made cabinets under the slanted ceiling that is combined with terrazzo tiles.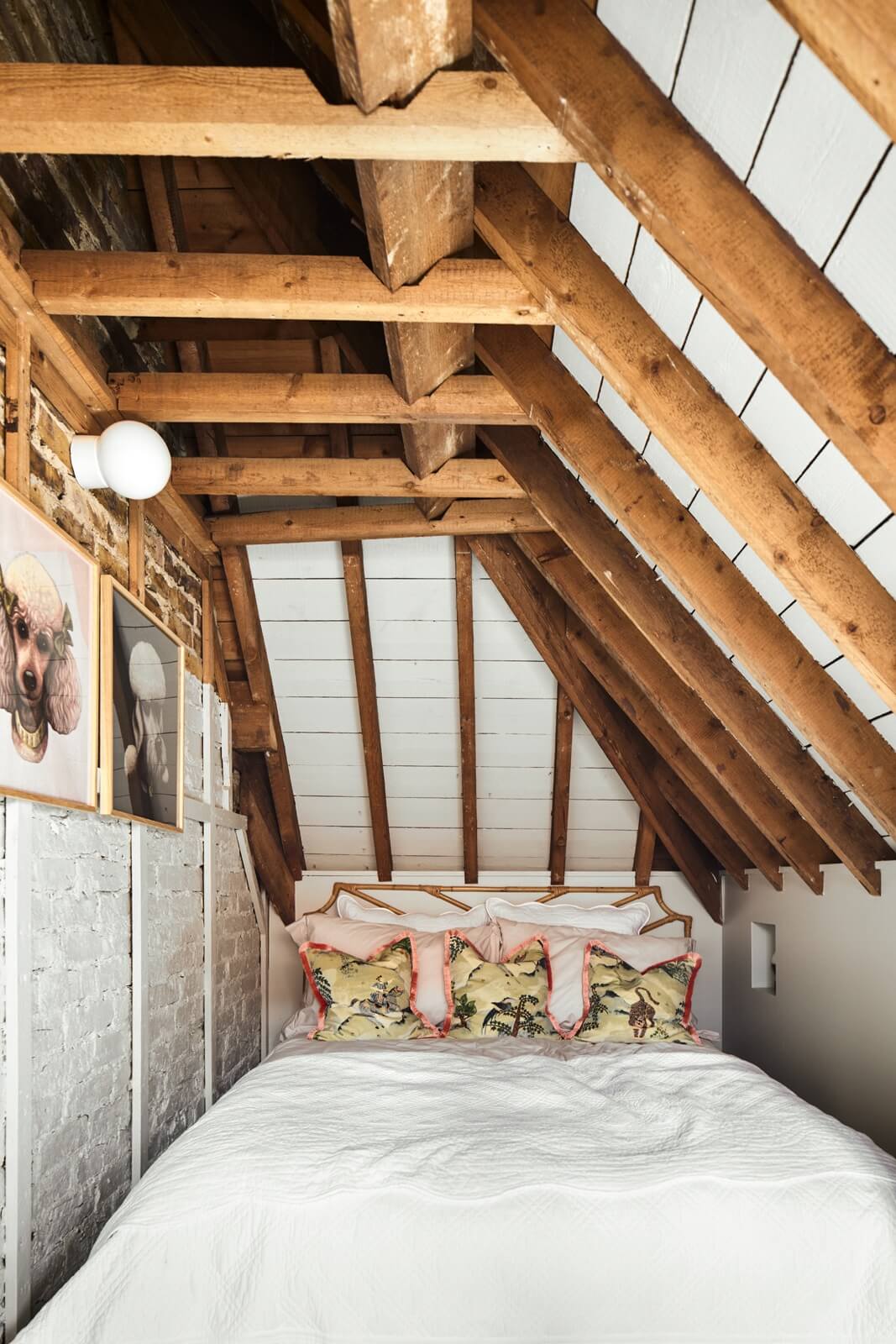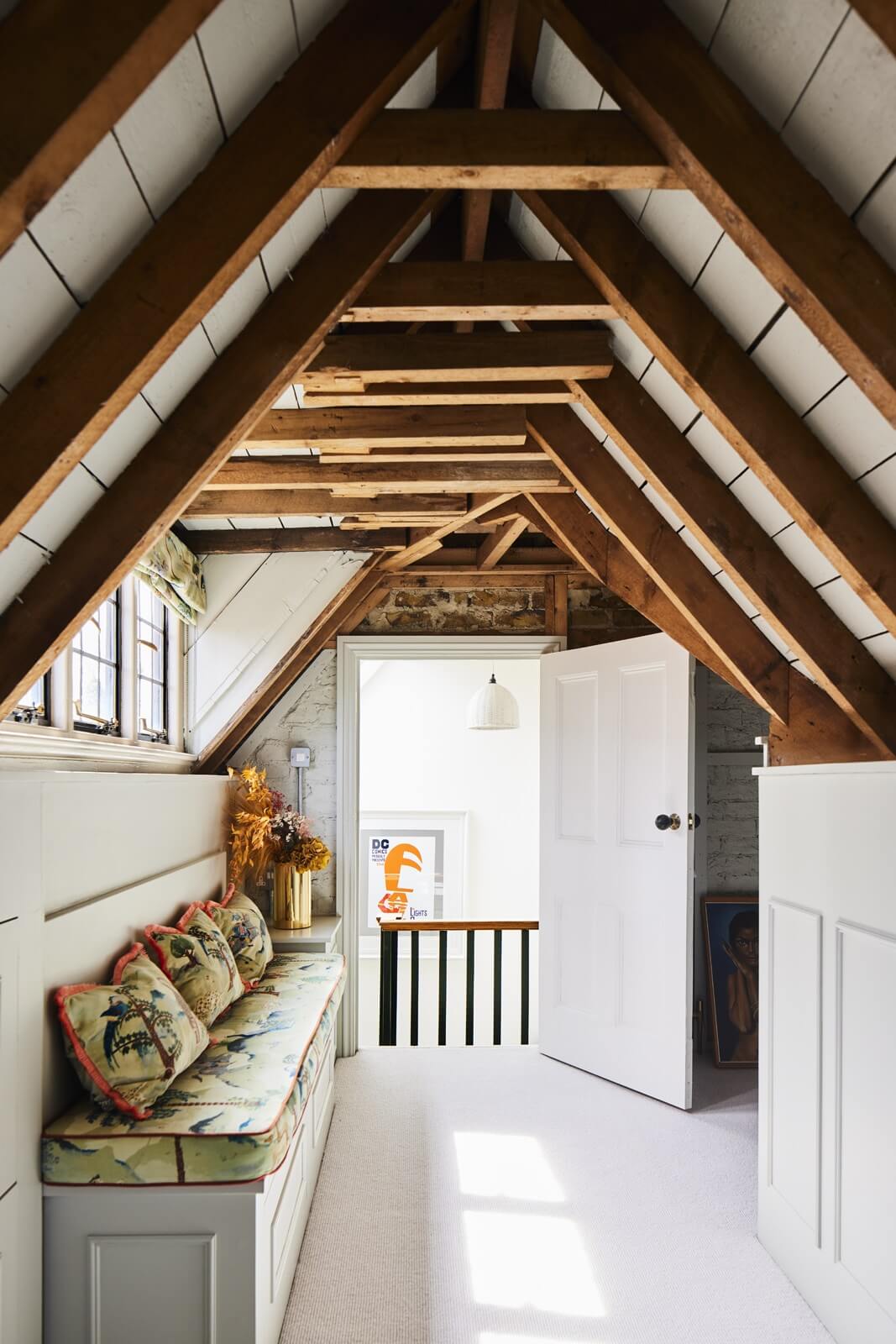 The house is for sale at Inigo