A Small Vintage Apartment with Warm Yellow Walls
Do you love vintage decor? Because if you do you're in for a treat with today's home tour. This small home of 46 square meter is completely decorated with vintage furnishings and decor. And not just that, they also DIY-ed an extra bedroom.
The vintage home is located in an apartment complex built at the turn of the century. It used to be the caretaker's house, but it's is now a small and cozy family home.
Through the front door, they created a small entry but after that you immediately step into the living room. The walls of the living room are painted in a warm yellow tone, and on the floor is an oak wooden floor.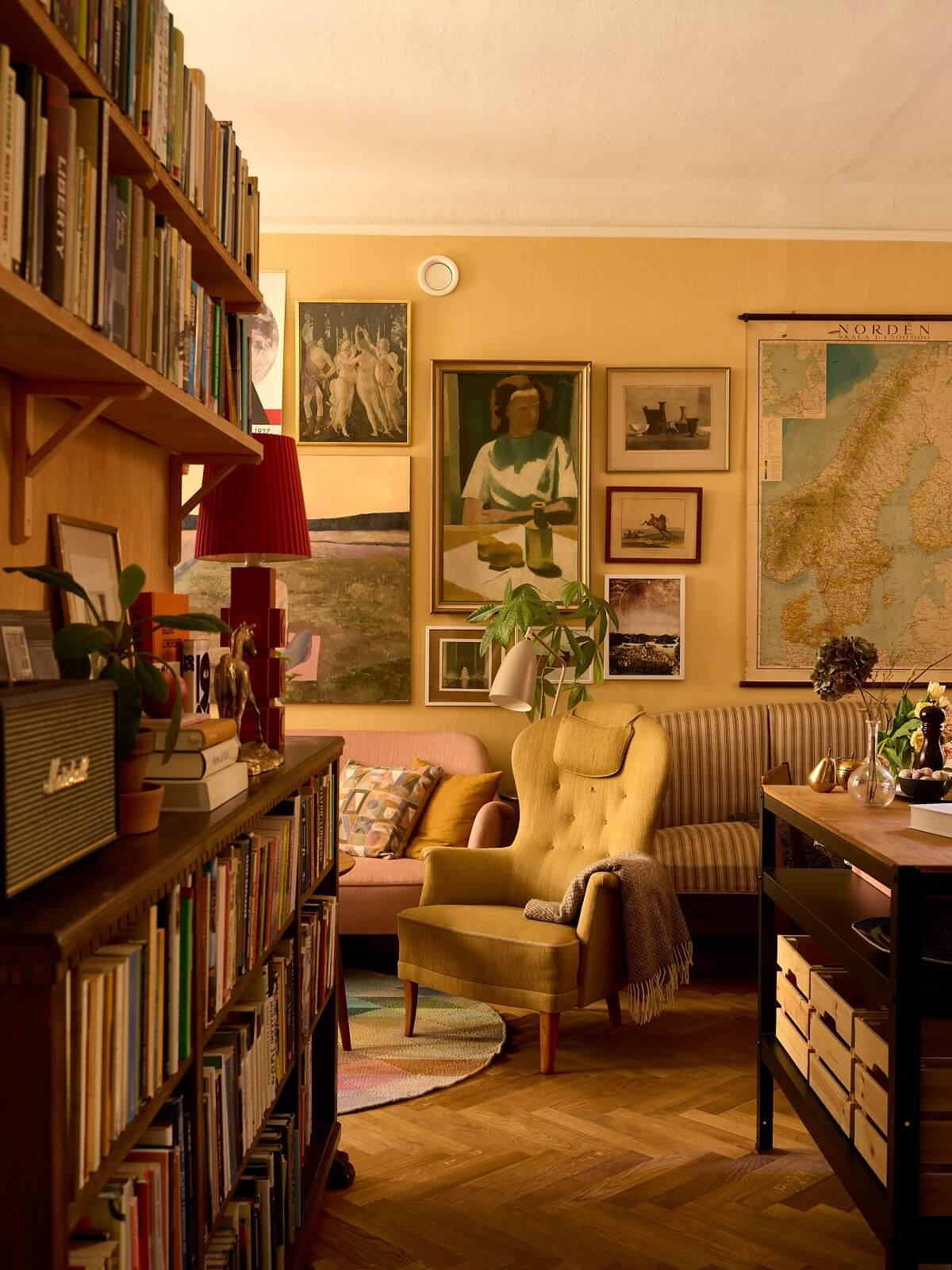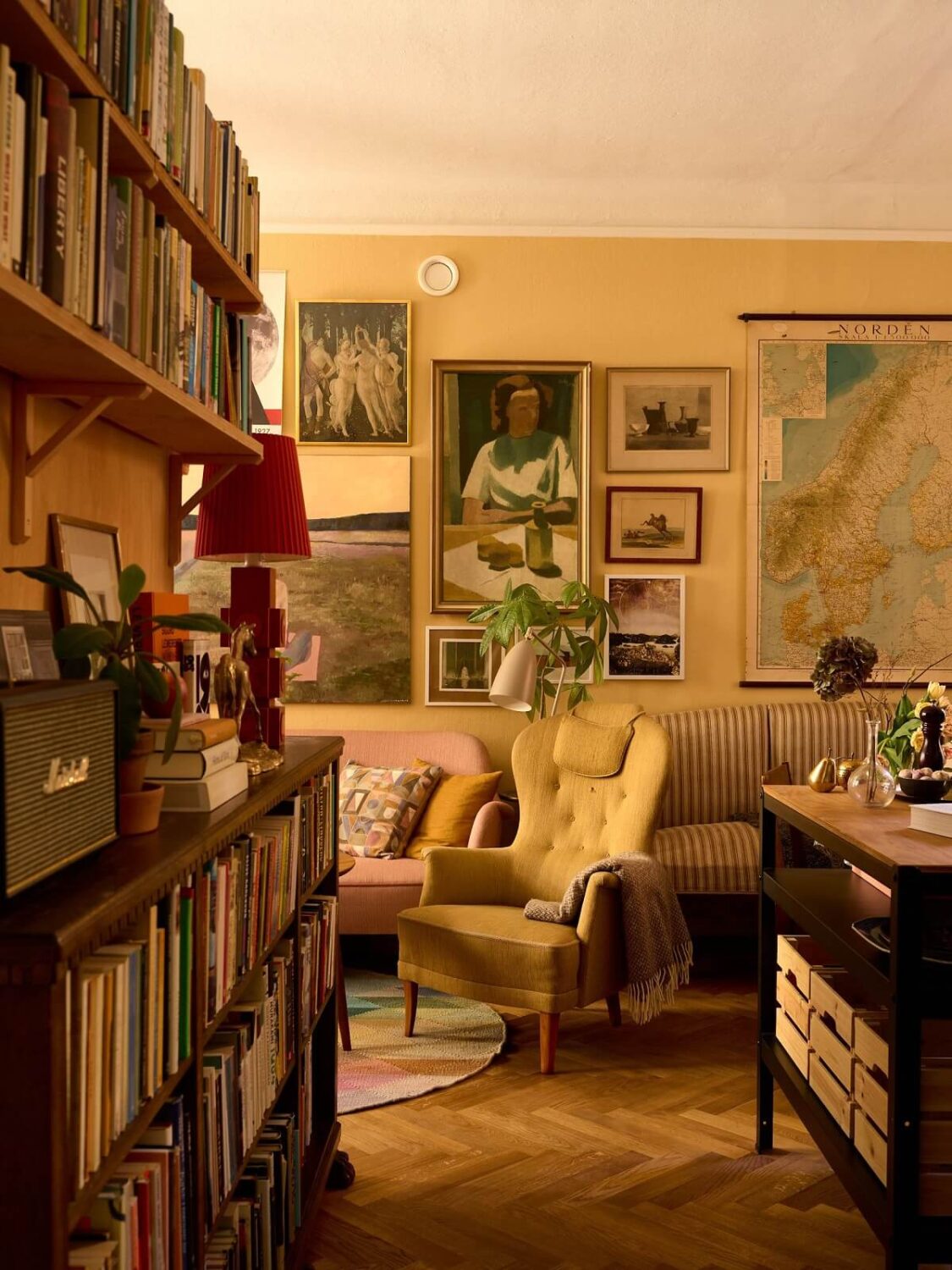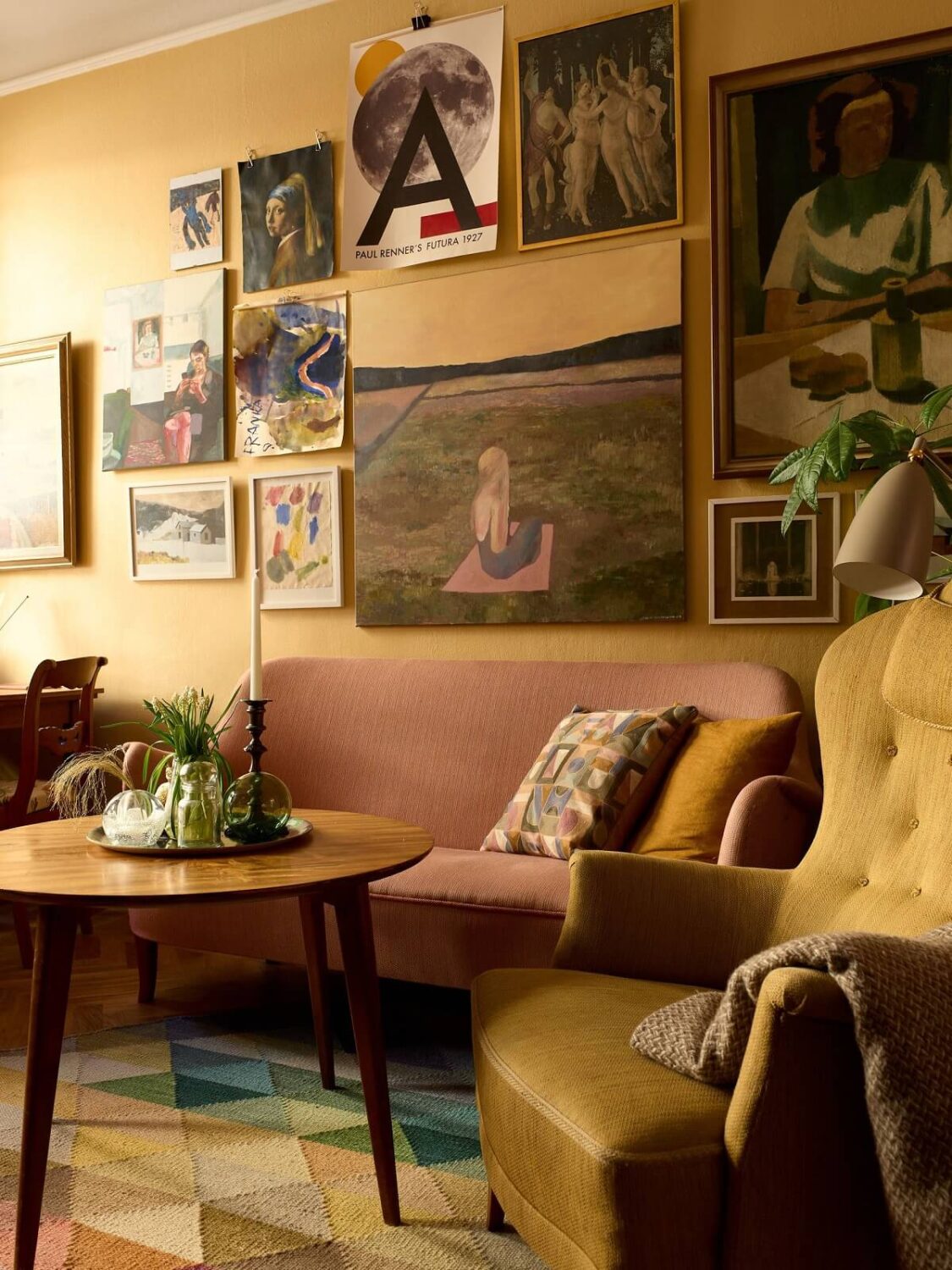 The small sitting area has a pink midcentury sofa, and the nook in front of the window is smartly used as a home office. The round rug adds even more color to this lovely sitting room.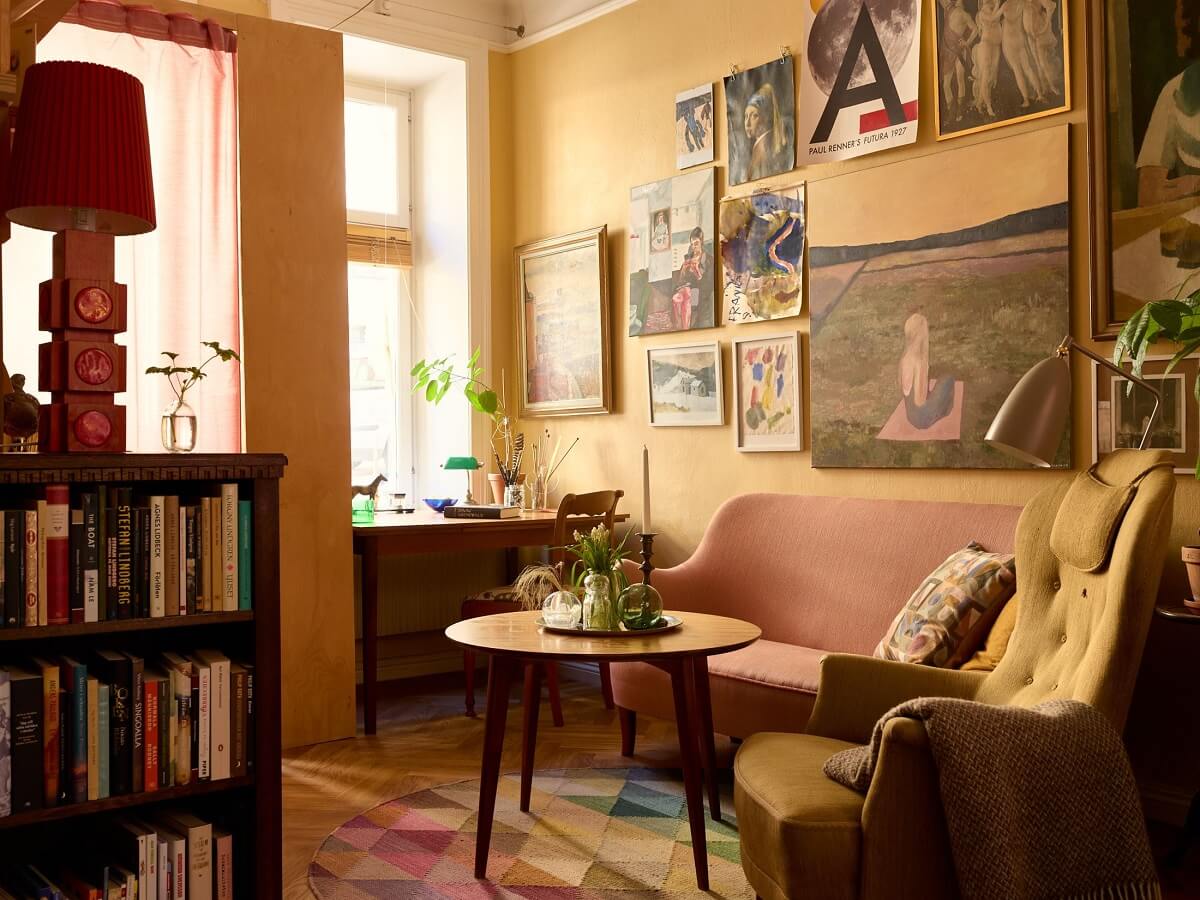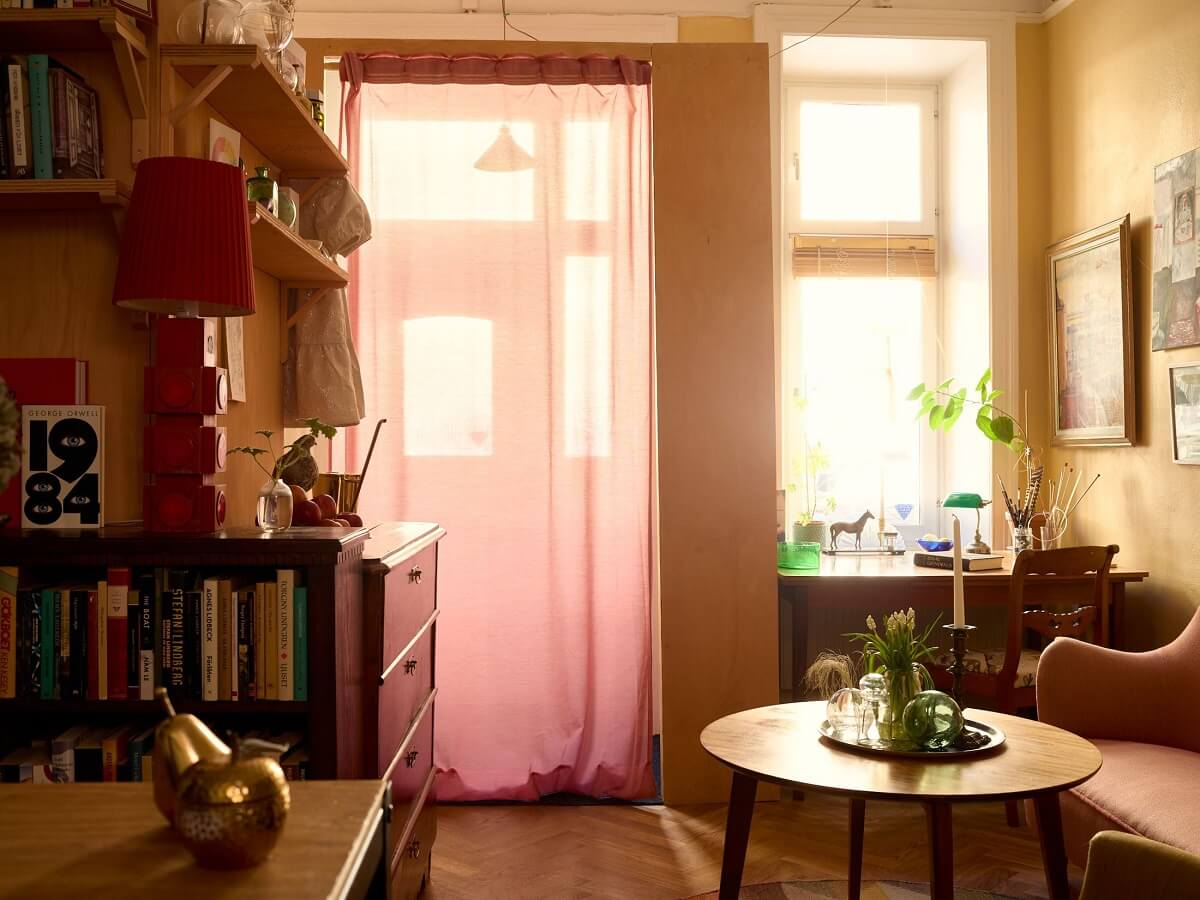 The entry is closed off with a sheer pink curtain. On the left, you can already see the wooden structure with which they created an extra bedroom, but more on that later.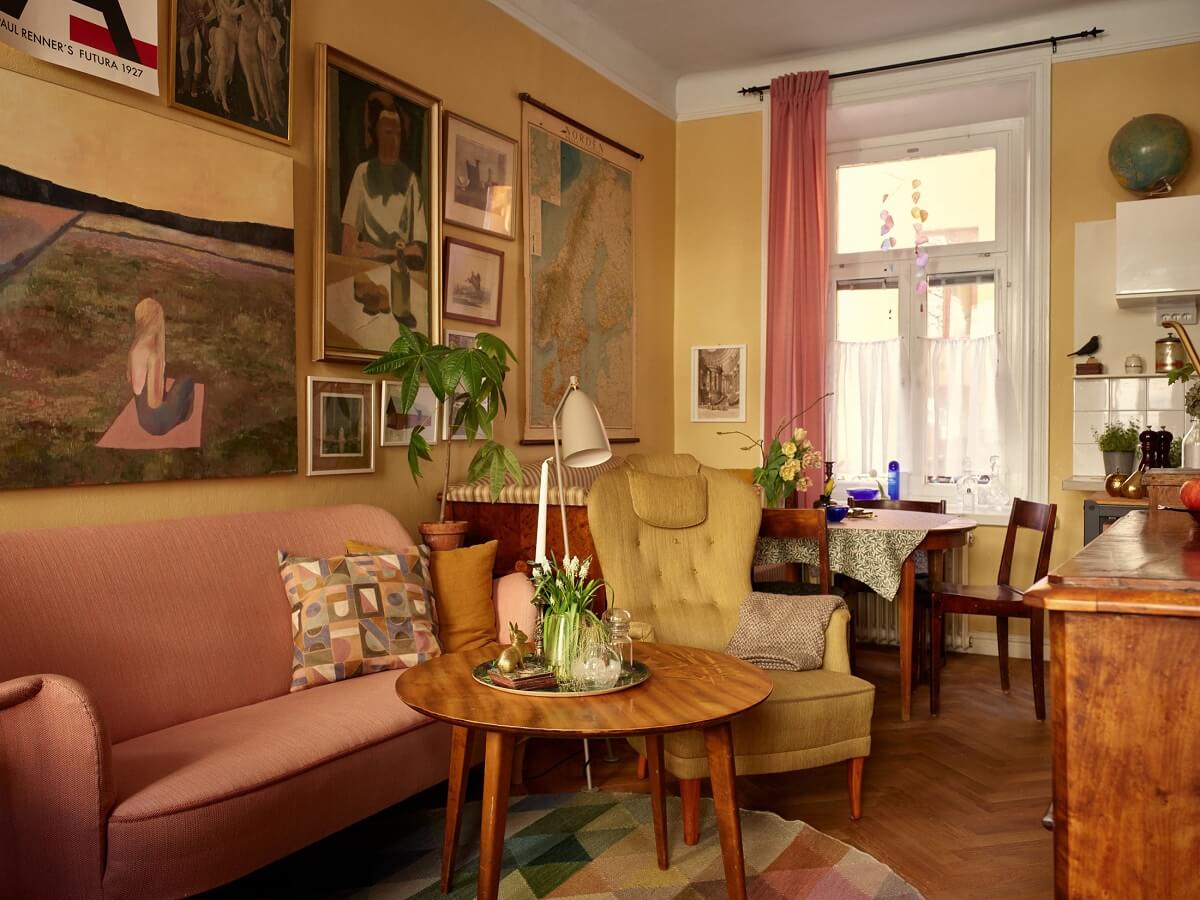 The living room is a small open-plan space with a dining area and kitchen included. Light streams into this room from two sides.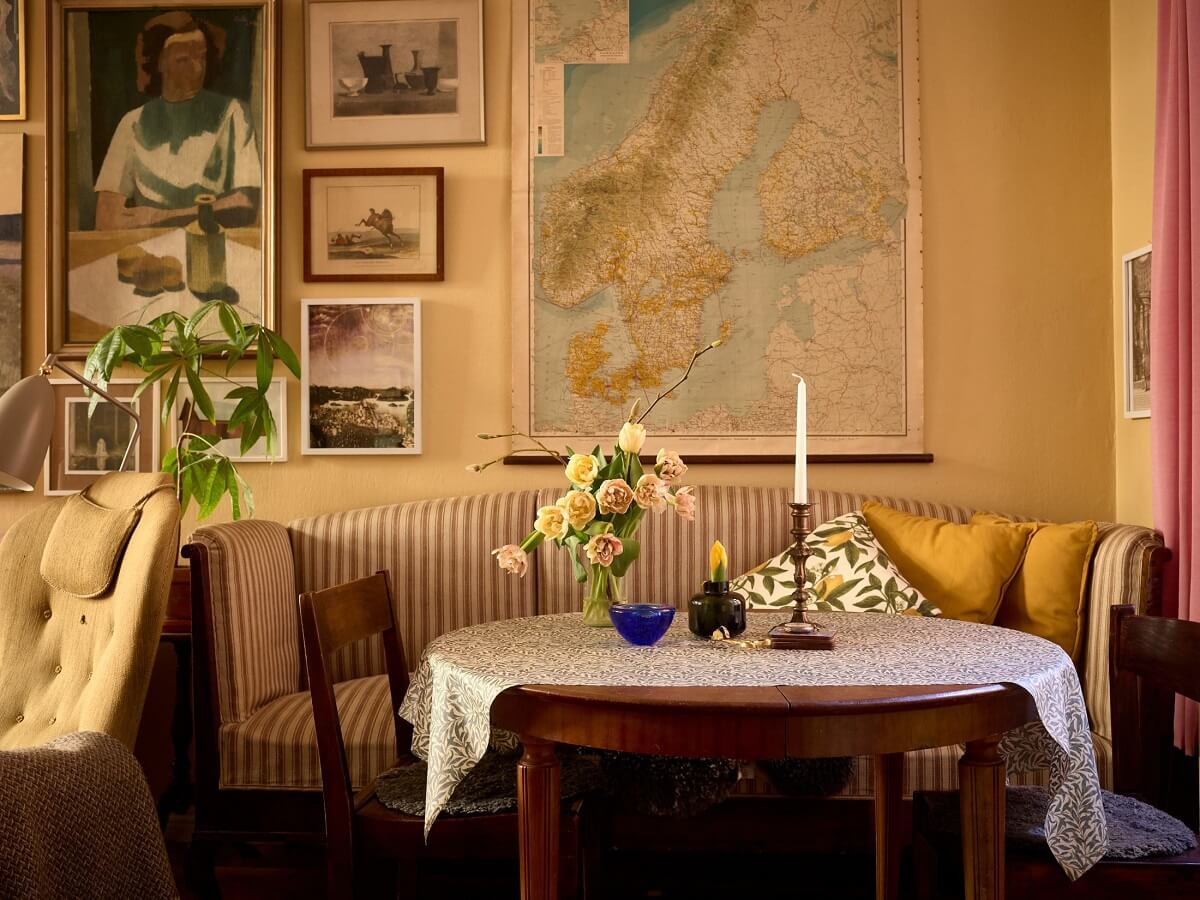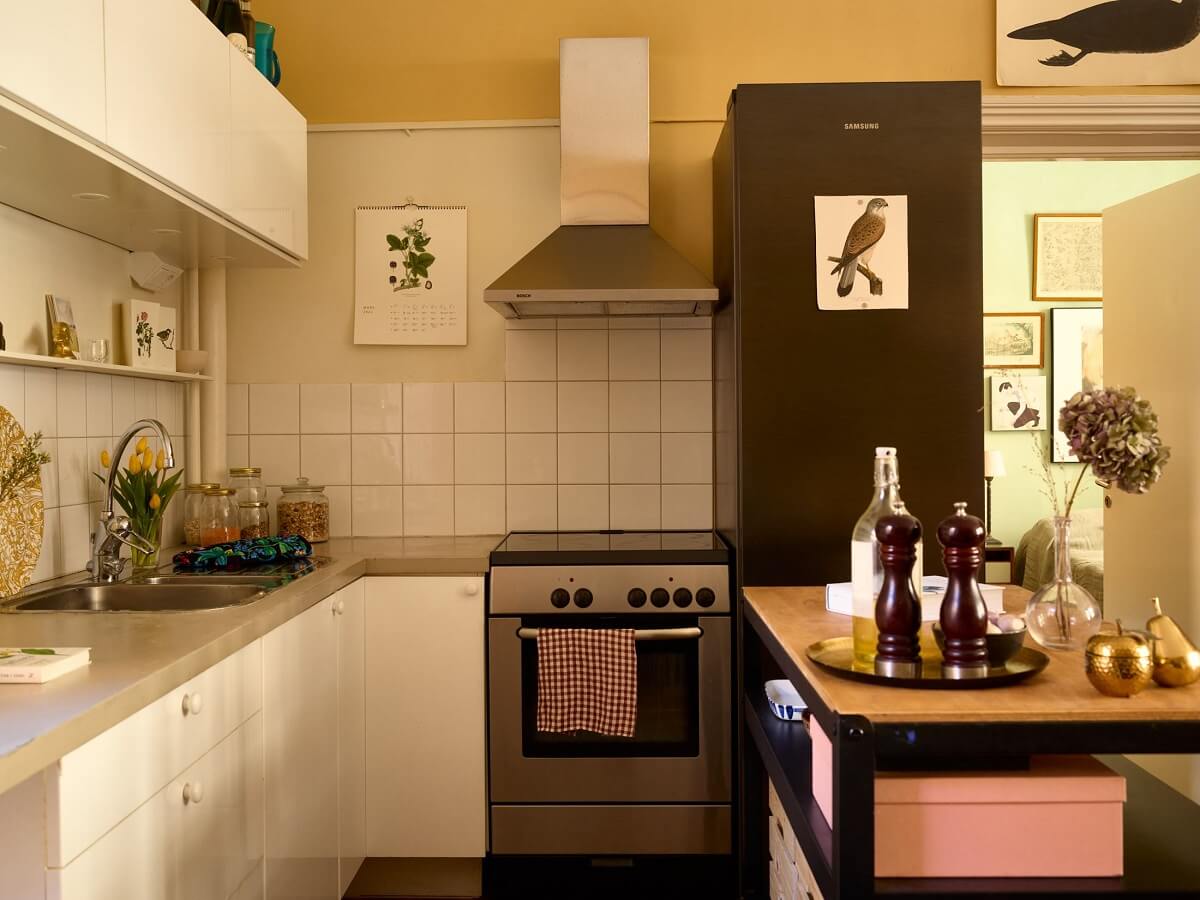 The white kitchen has a wooden gray painted worktop. For extra work room they added the IKEA Bror trolley.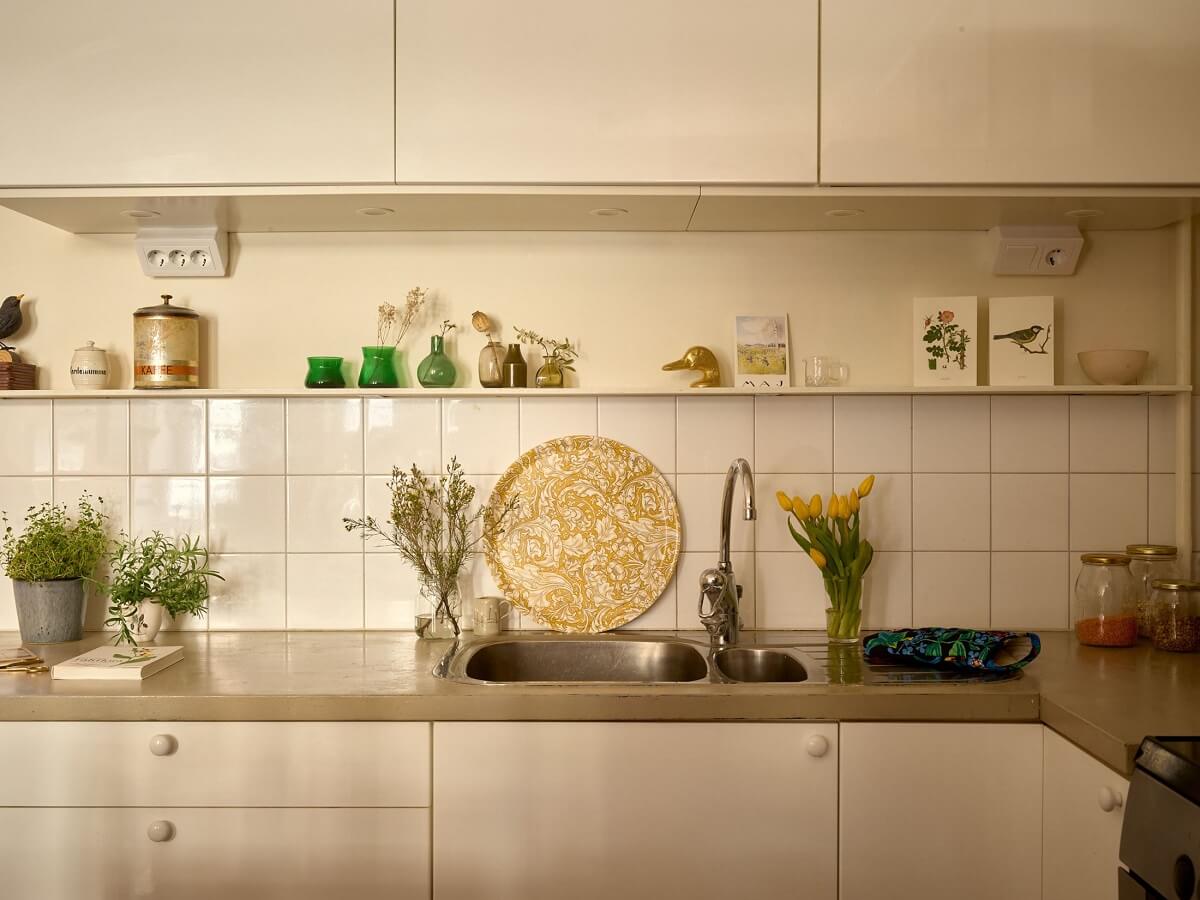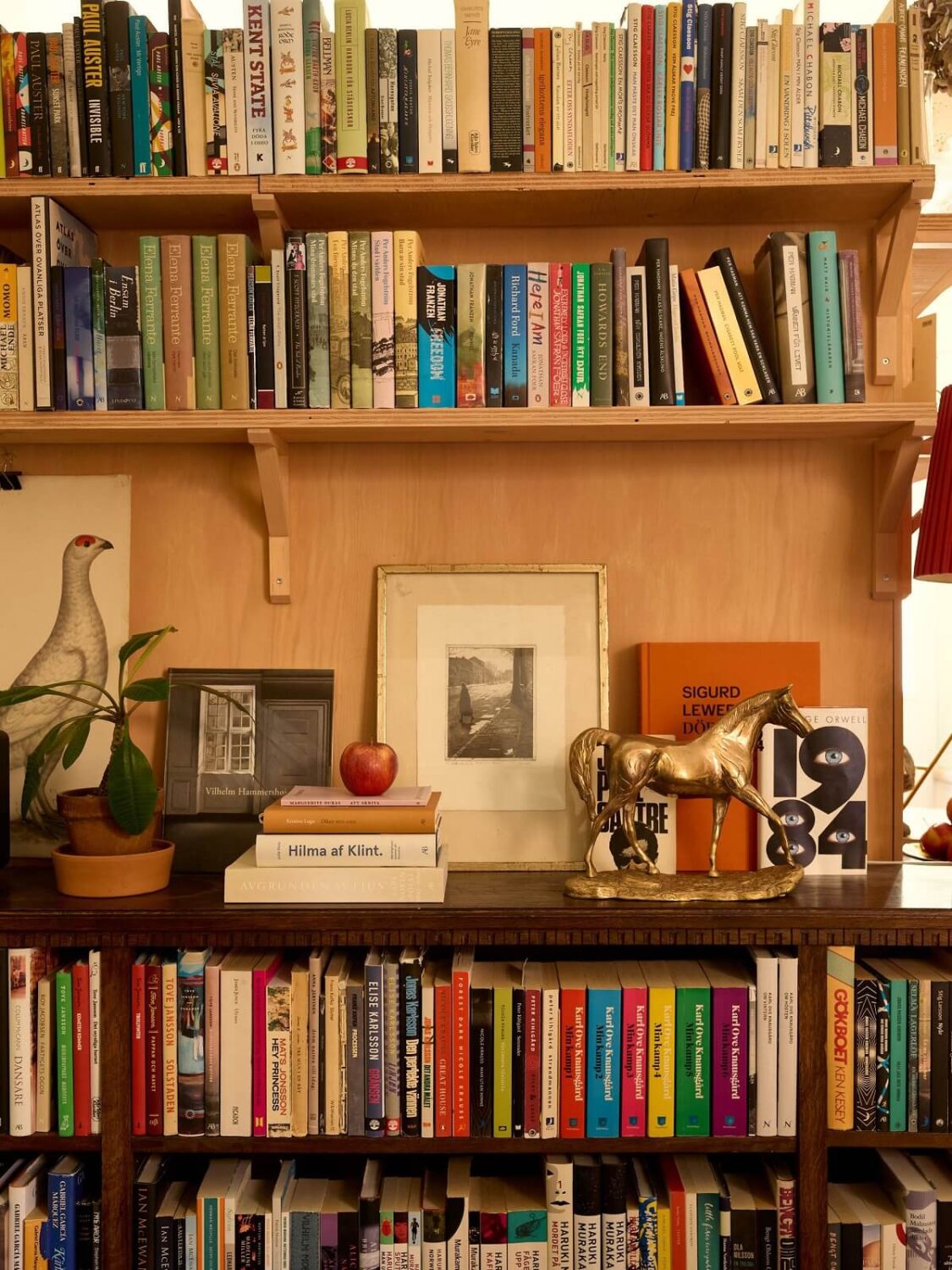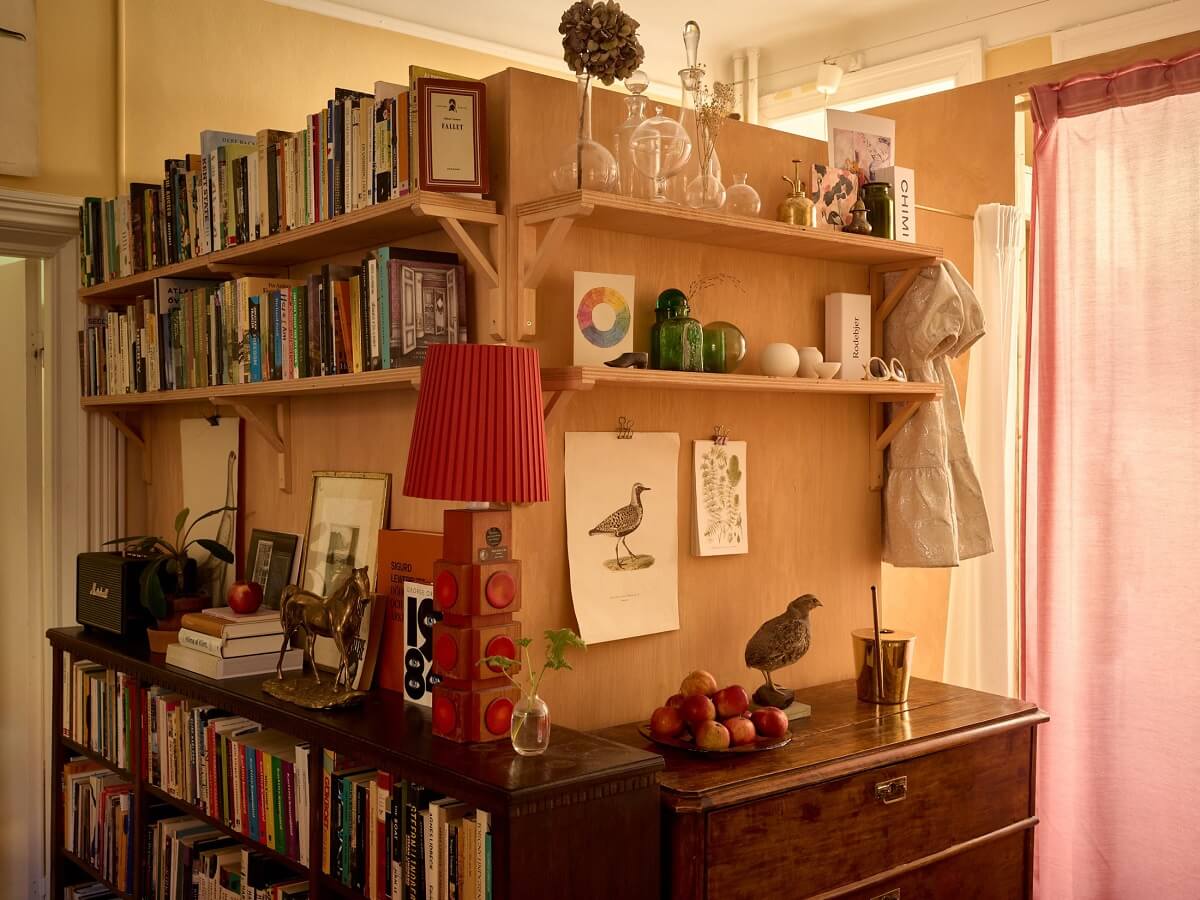 An extra bedroom is created in the living room using pink stained pine. The open structure is not attached to the ceiling or floor so it can easily be removed. Shelves are added for extra storage.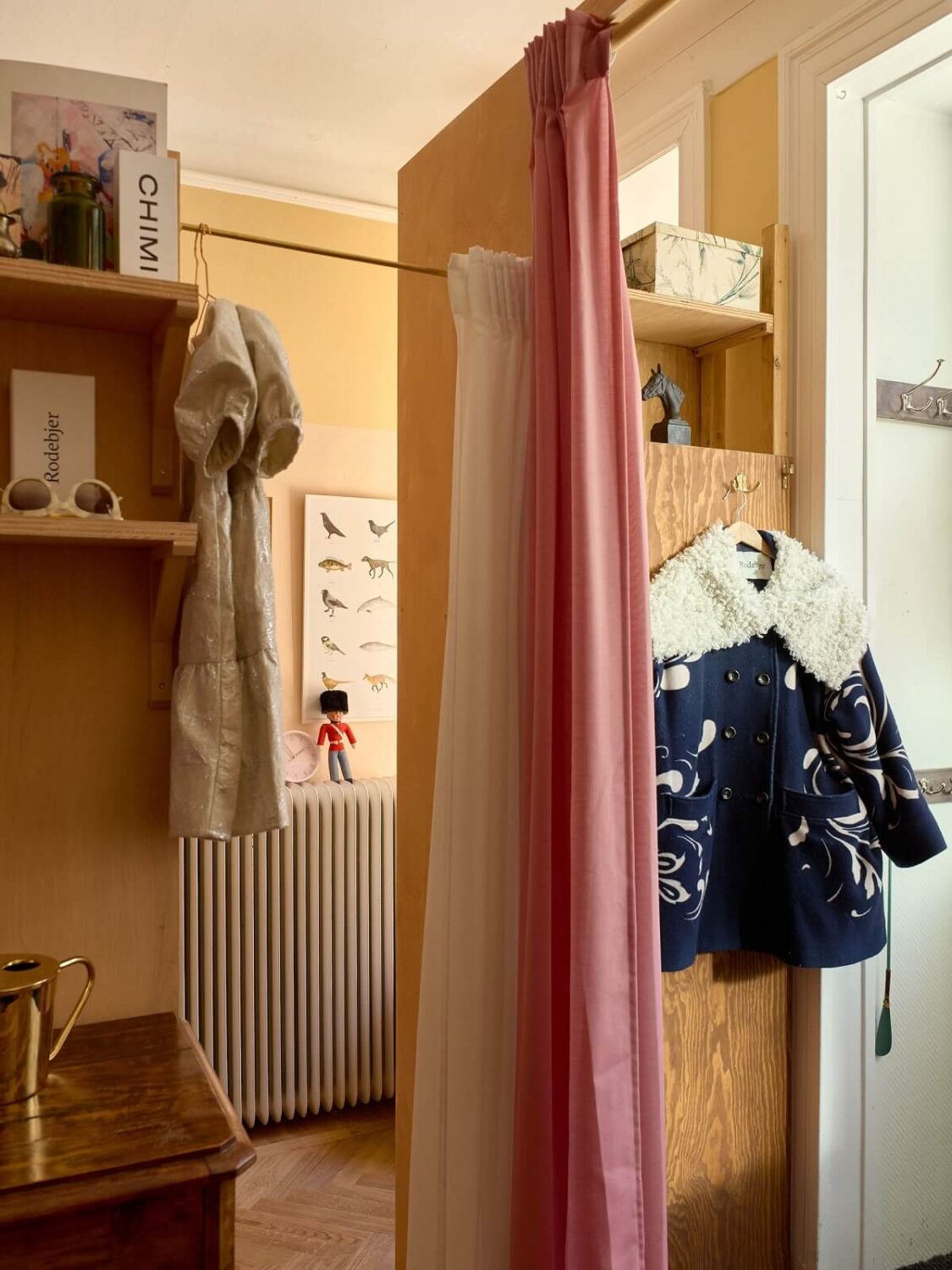 A white curtain welcomes you into this teeny tiny kids bedroom.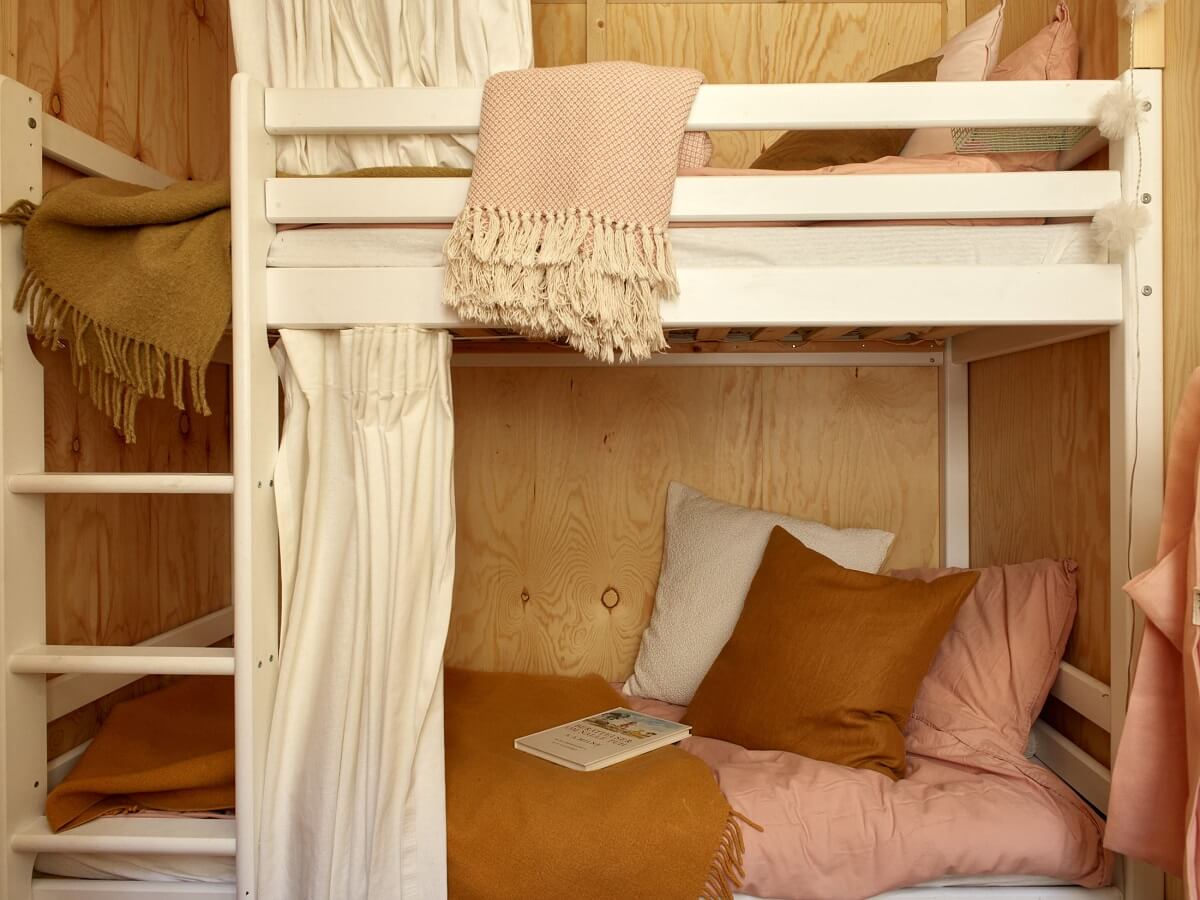 Make the most of all the space you have, and if you have high ceilings then a bunk bed is a smart choice for a small bedroom.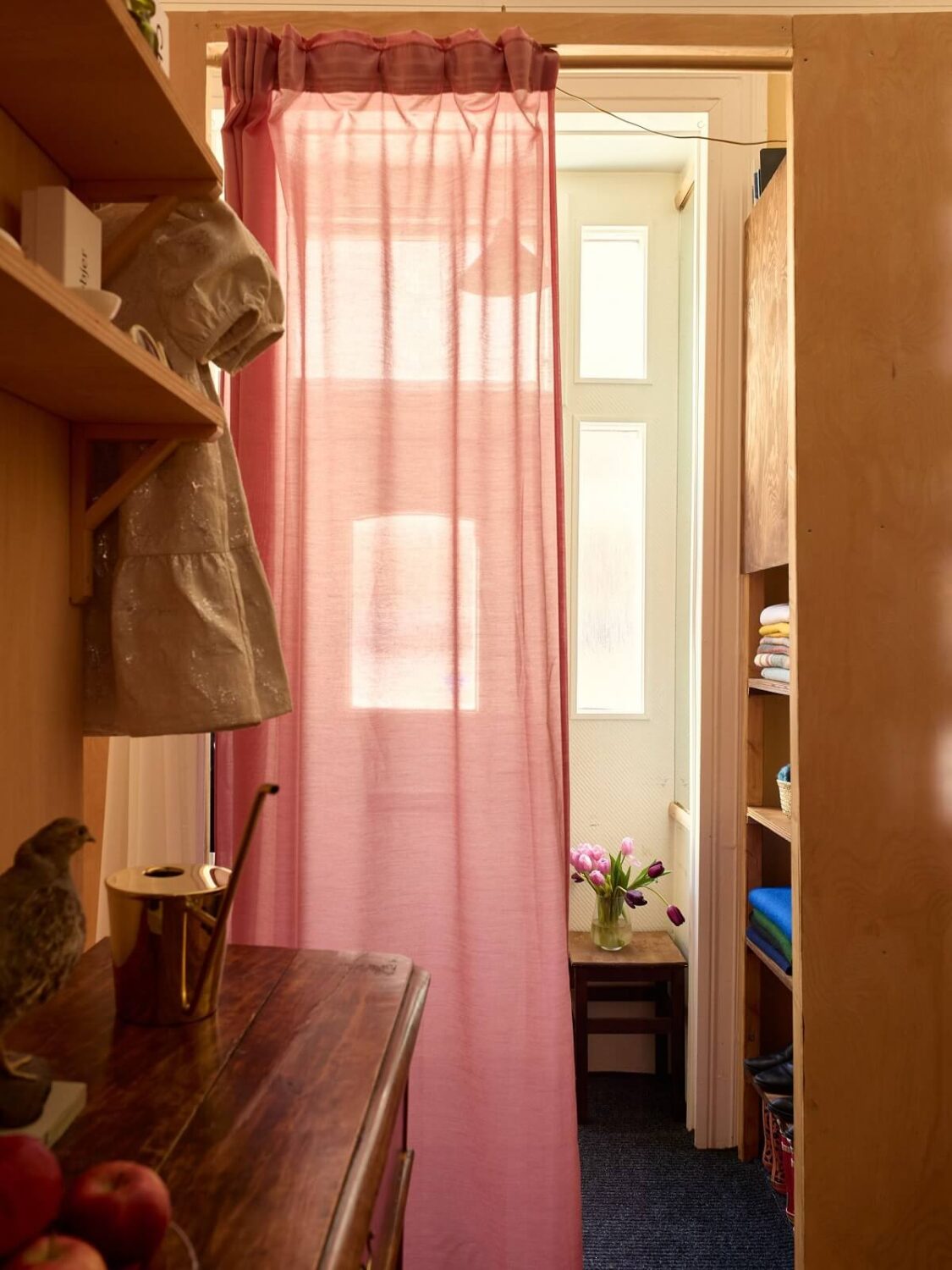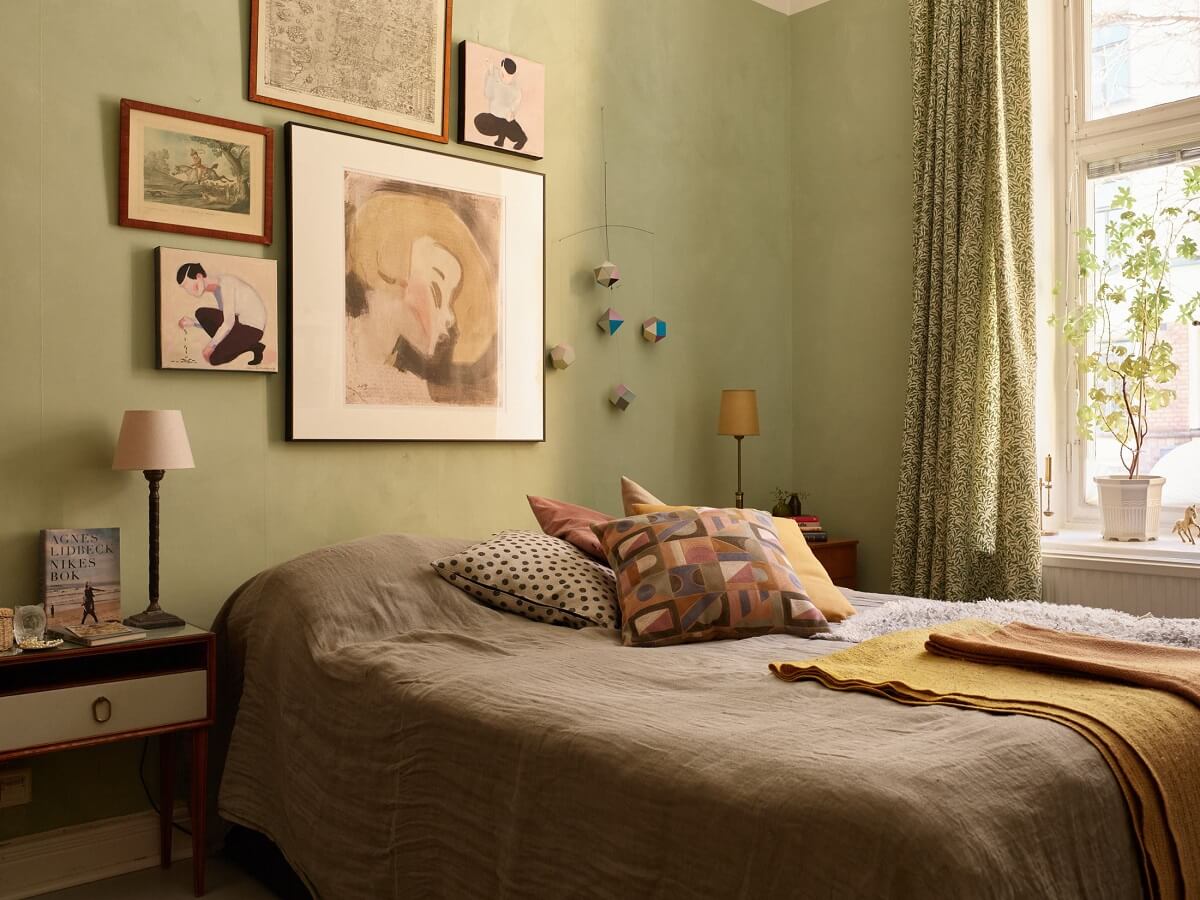 The master bedroom has light Art Nouveau green emulsion paint on the walls.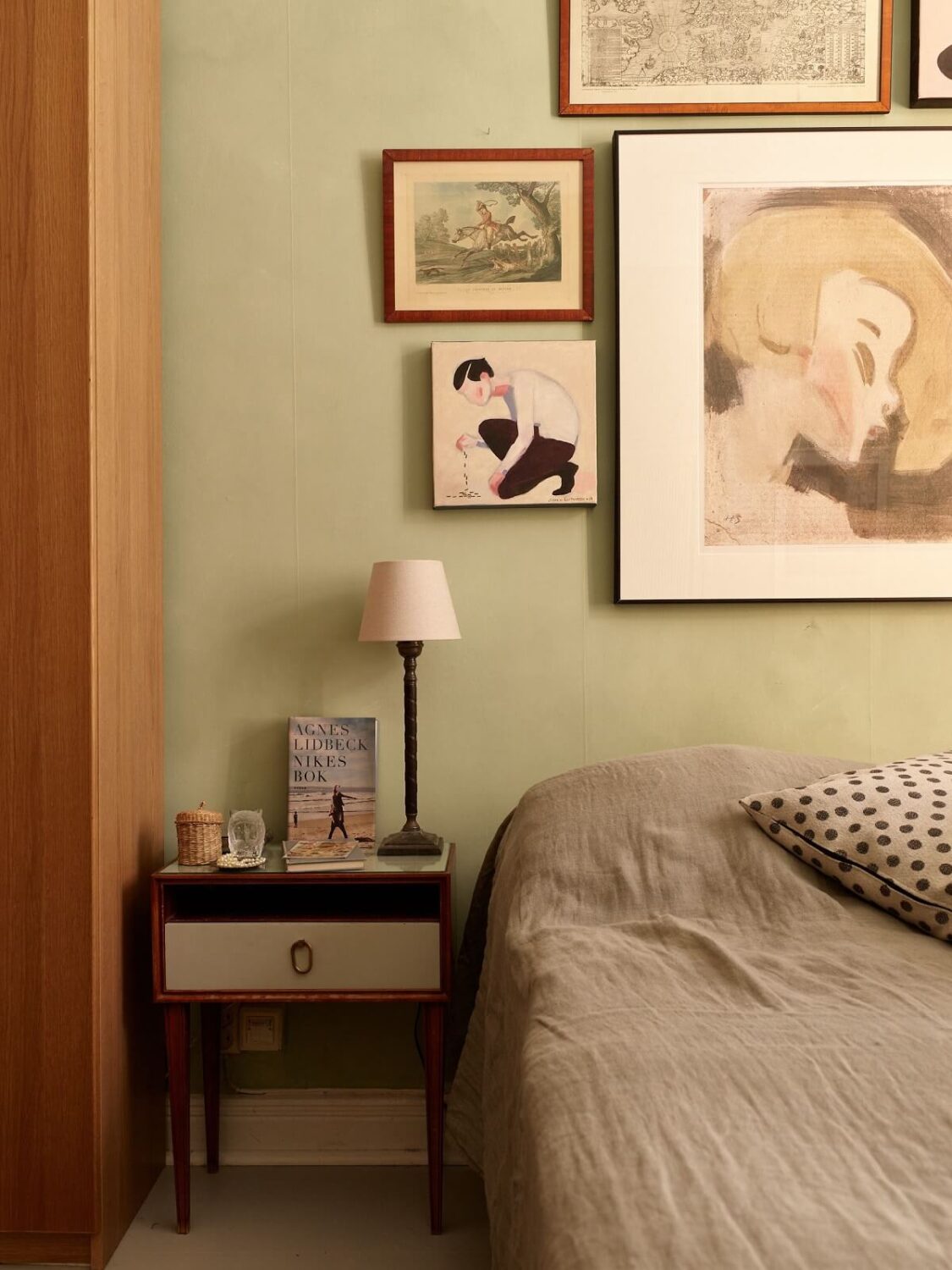 Take a look at these vintage Scandinavian homes: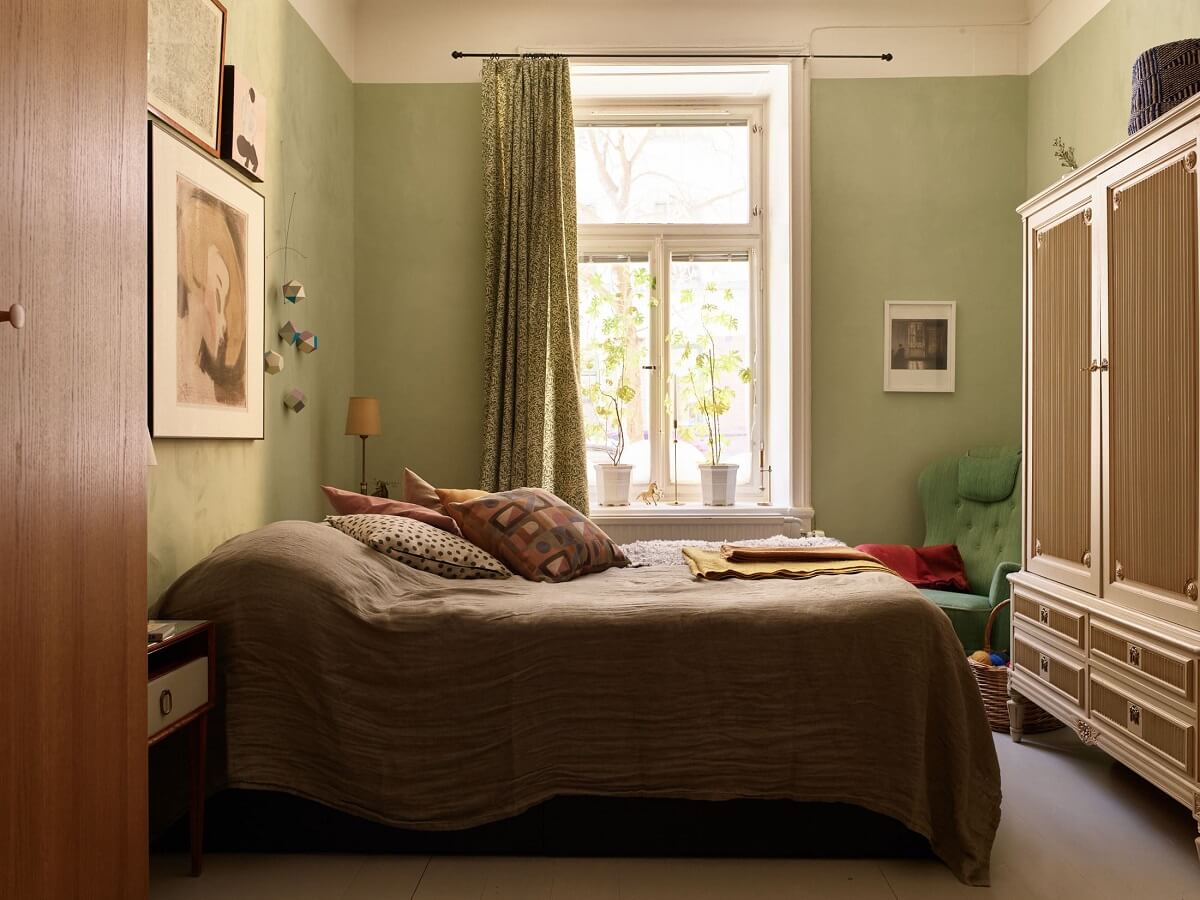 To give you a good visual of this small home with a DIY bedroom, I have added the floorplan.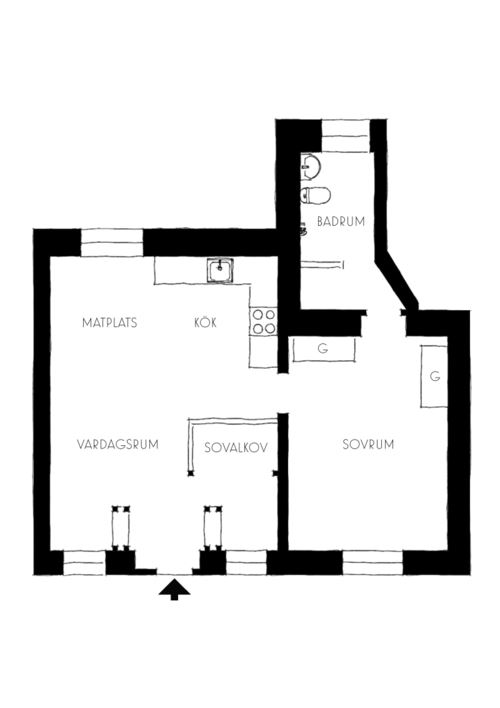 styling by Lindholm & photos by Boukari for Historiska Hem