A Charming Vintage Apartment in Sweden
Well I certainly have a unique home tour for you today. For everyone who loves vintage and antique furnishings and decor I say: do not leave this page!
In Sweden's second city Gothenburg stands this apartment block that was built in 1890. And the best thing is that almost everything of this time period has been preserved in this apartment.
In wasn't until 1985(!) that this apartment was renovated for the first time. Before that there was no shower or toilet inside the apartment.
From 2013 to the present day the home has been perfectly preserved and renovated. The color scheme was decided based on original color samples they found in the hallway and the door between the kitchen and living room.
Not only are the colors, furnishings and decor true to its origins. But the original layout has also been preserved, which is rather unique. But let's start the tour shall we!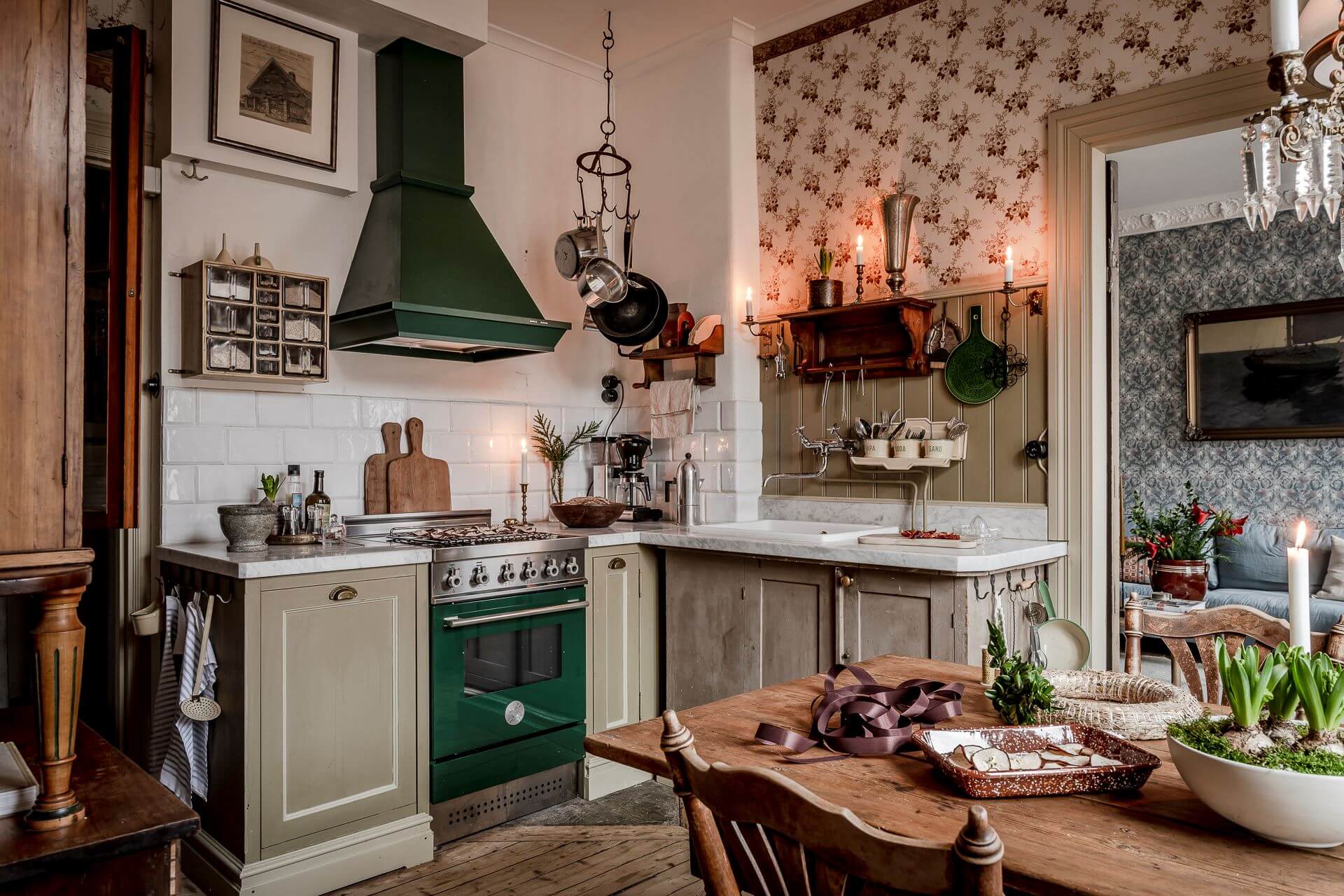 The kitchen sets the tone for the rest of the apartment. A red floral wallpaper sits above the paneling. And an antique dining set stands in front of the window.
A new green Bertazzoni stove and the porcelain sink is places in a recycled cabinet.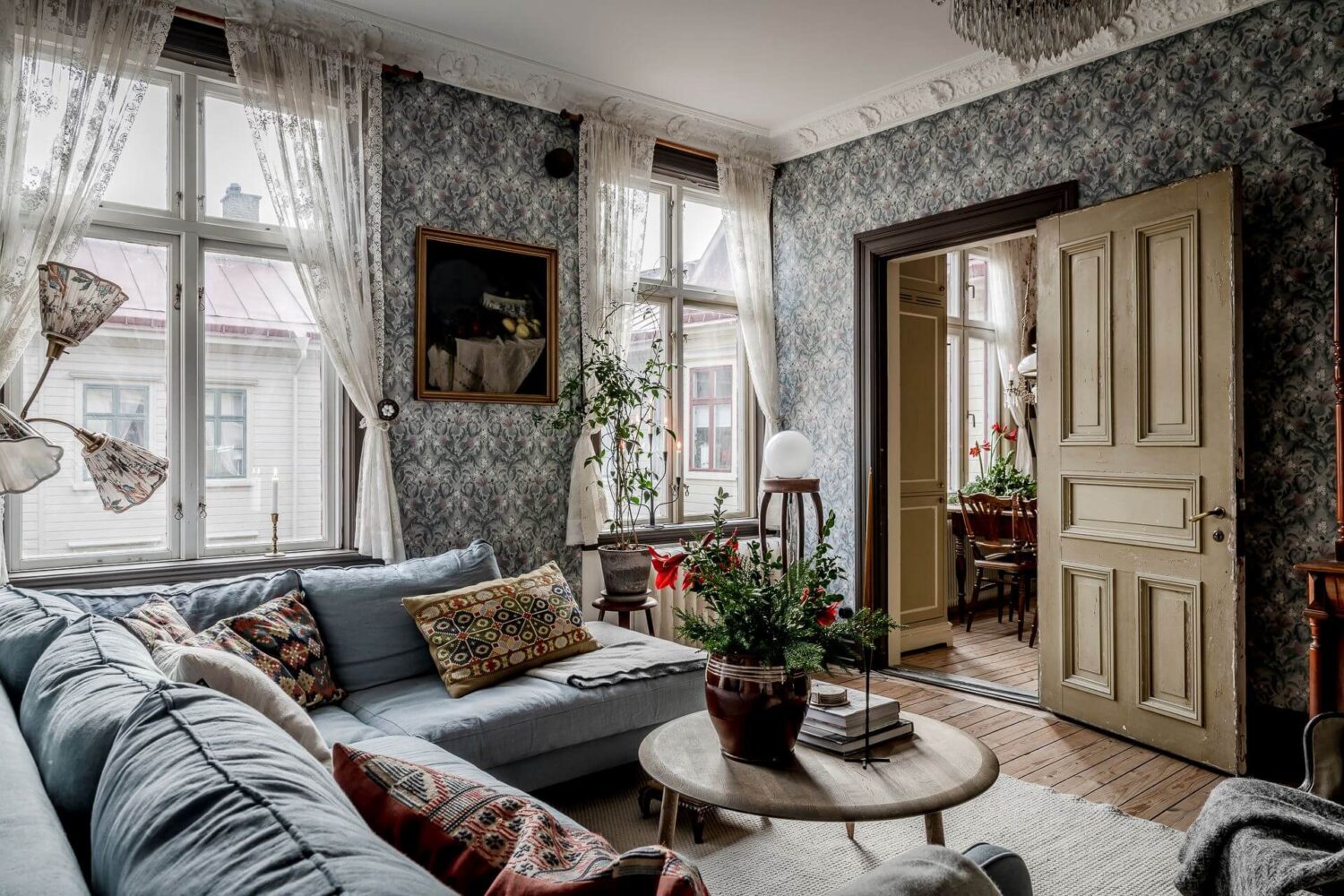 The living room has "Thistle" wallpaper by Boråstapeter. The wallpapers in the living room, kitchen and bedroom were made between 1910 and 1940. But they were added to the house after 2013.
I like the light blue color scheme in this living room.
A traditional Swedish tile fireplace (kakelugn) sits in the corner.
A warm brown wallpapered bedroom with antique furnishings.
Take a look at these vintage homes:
The renovated bathroom with red and white Victorian tiles. From the cast iron clawfoot tub you can see the fireplace in the living room.
The hall cabinet is made by Karlbom & Salander.
styling by greydeco & photography by Henrik Linden for Alvhem