A Vibrant Colorful Scandinavian Apartment
If you love colorful homes then you have come to the right place. Today I want to share this colorful home tour with you. And it's a home that instantly brightens my mood.
The colorful home is located in an 1920s apartment complex on Södermalm in Stockholm. Inside you still find some original details such as the wooden floor and built-in cabinets in the kitchen.
Every room is this apartment is a colorful affair. From a bright yellow living room, to a green kitchen, and a green and pink bedroom.
Are you ready to get some colorful home decor inspiration? Let's take a look at this vibrant colorful Scandinavian apartment.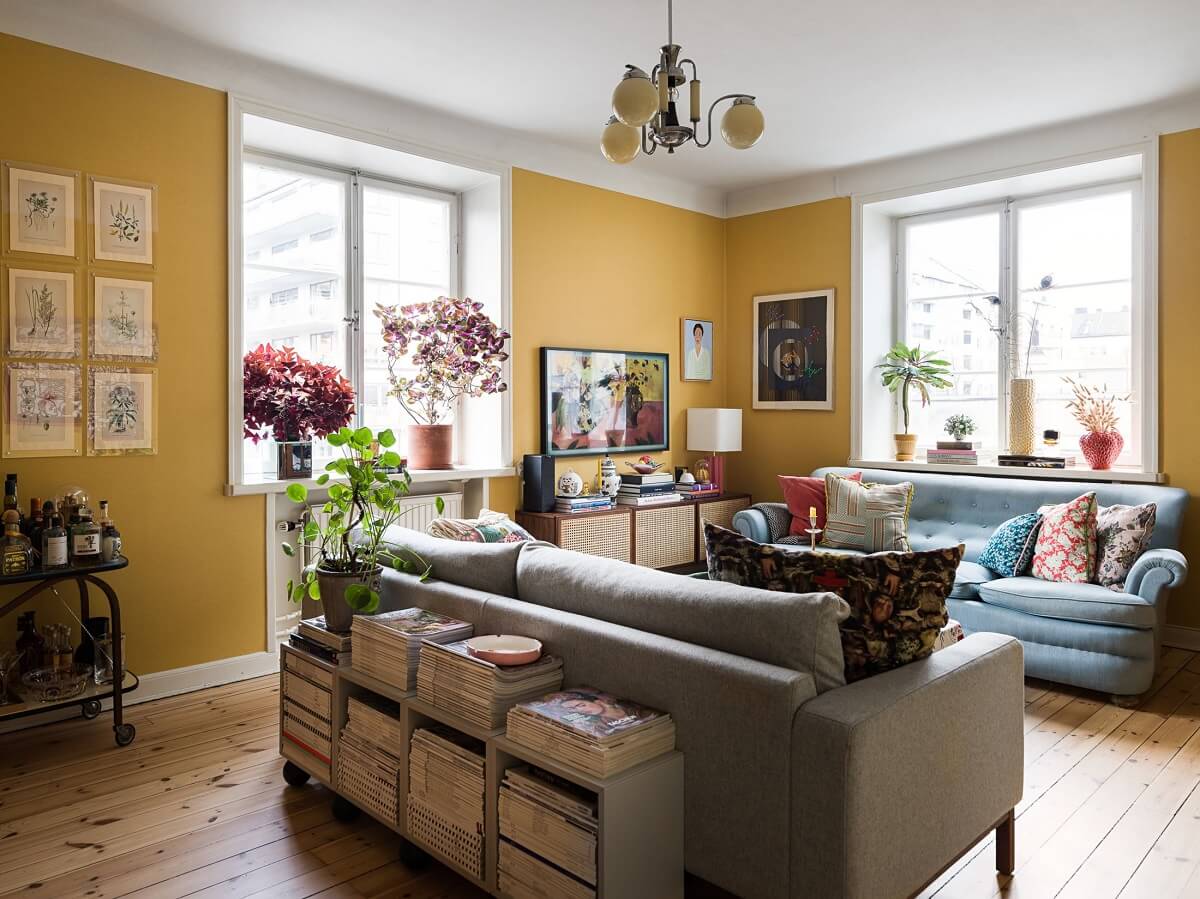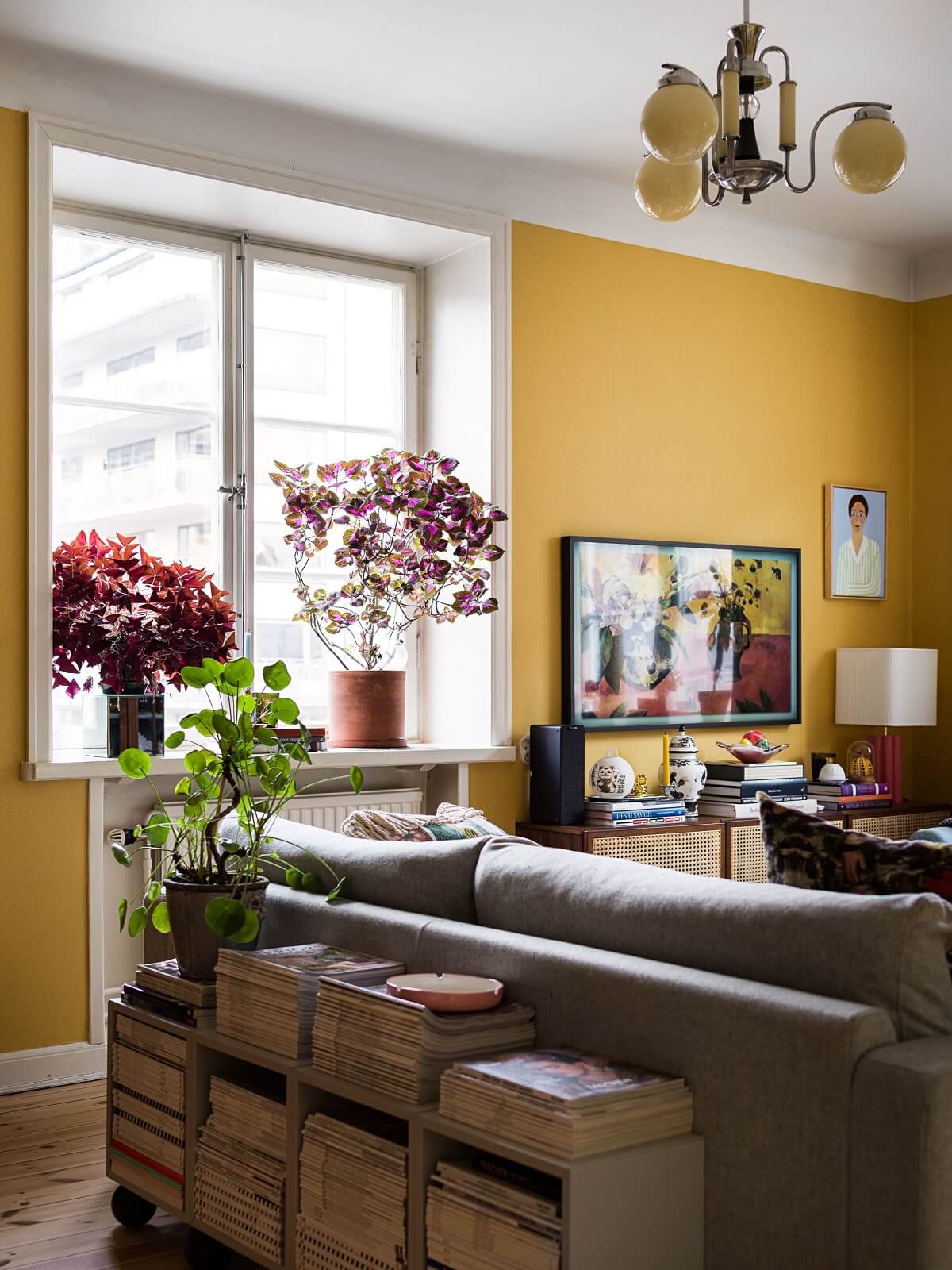 They've really brought the sunshine indoors have they? The yellow color on the wall is actually wallpaper by Svenskt Tenn called "Lin Gul".
The home is decorated in a wonderful blend of styles. Modern, vintage and antique furnishings are combined in brightly colored rooms.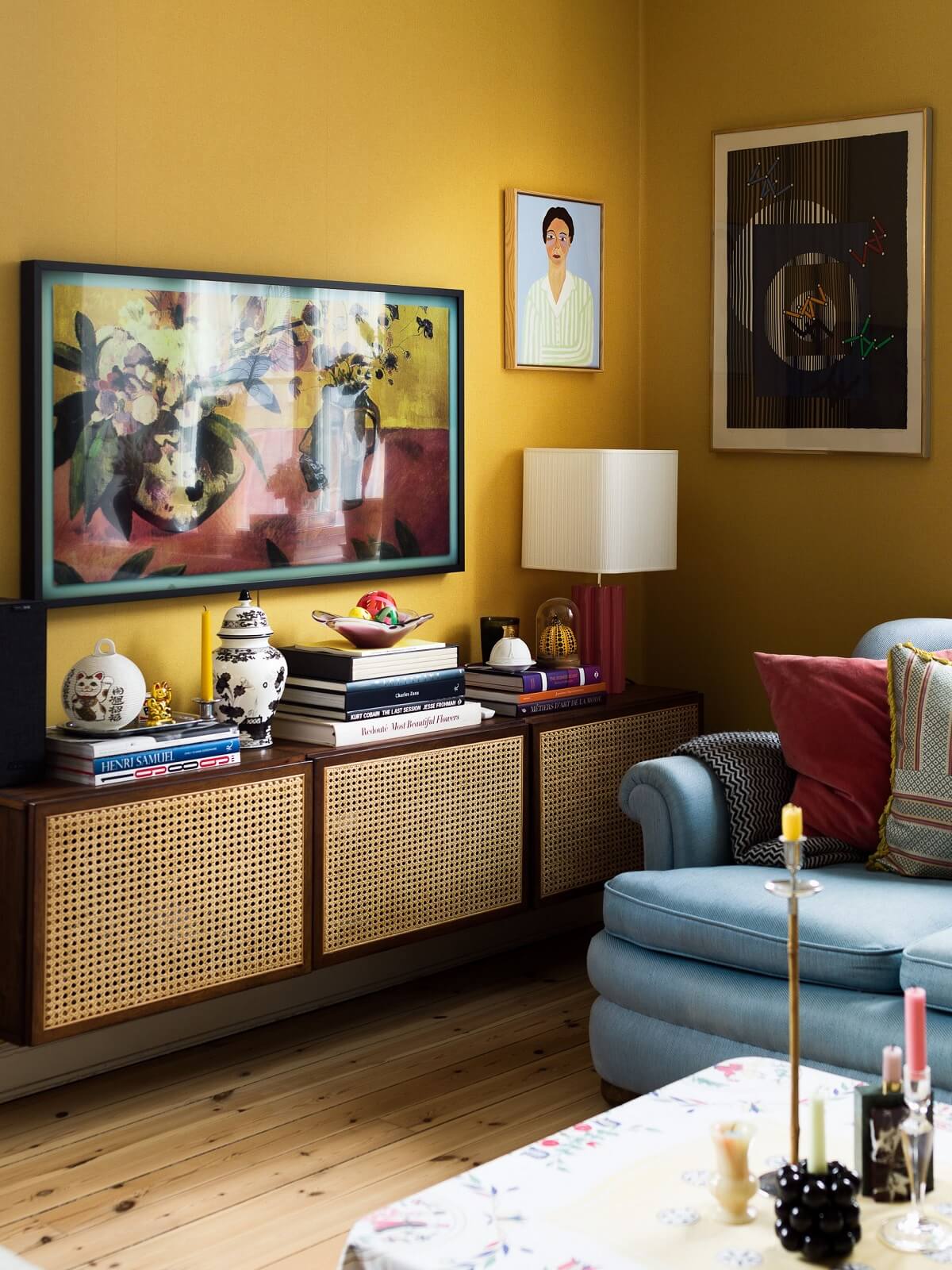 I am só happy that you can now buy televisions that look like paintings when they're switched off. You hardly notice them anymore.
A botanical touch with this lovely gallery wall.
The kitchen has dark green cabinets and bright green walls. The wall color is "Lucky Green" by Alcro.
The wallpaper in the bedroom is "Klöverblad" by Svenskt Tenn. Even the IKEA wardrobe has been wallpapered. It's a smart design feature because the bedroom isn't very big. And this helps it truly blend in and feel less cluttered.
The apartment has a spacious hallway where a home office is created. They used String shelves in a midcentury look. The wallpaper is "Sagoträdet" by Svenskt Tenn.
styling by Copparstad & photography by Spinnell for Historiska Hem
This brightly colorful home really reminds me of the countryside home of designer Luke Edward Hall and Duncan Campbell. They also used a different colors in every room. Next to eclectic choices in furnishings and decor. You should check it out, it's lovely.