Apartment with Small Dark Blue Bedroom
There is something about painting your bedroom in a dark and moody color that instantly makes a bedroom look better. At least that is my opinion. And this small blue bedroom only strengthen that view.
The apartment is small with only 56 square meter surface. But as usual with Scandinavian homes, it has a clever layout, so you don't miss any space.
From the entrace you reach and open-plan space that includes the hallway and the kitchen. By opening up they created a proper kitchen which would otherwise be very narrow.
The living room is of decent size ánd it has a Swedish tiled fireplace to add a little hygge to the room. The living room also includes built-in closets, and you need those because there isn't any room in the bedroom.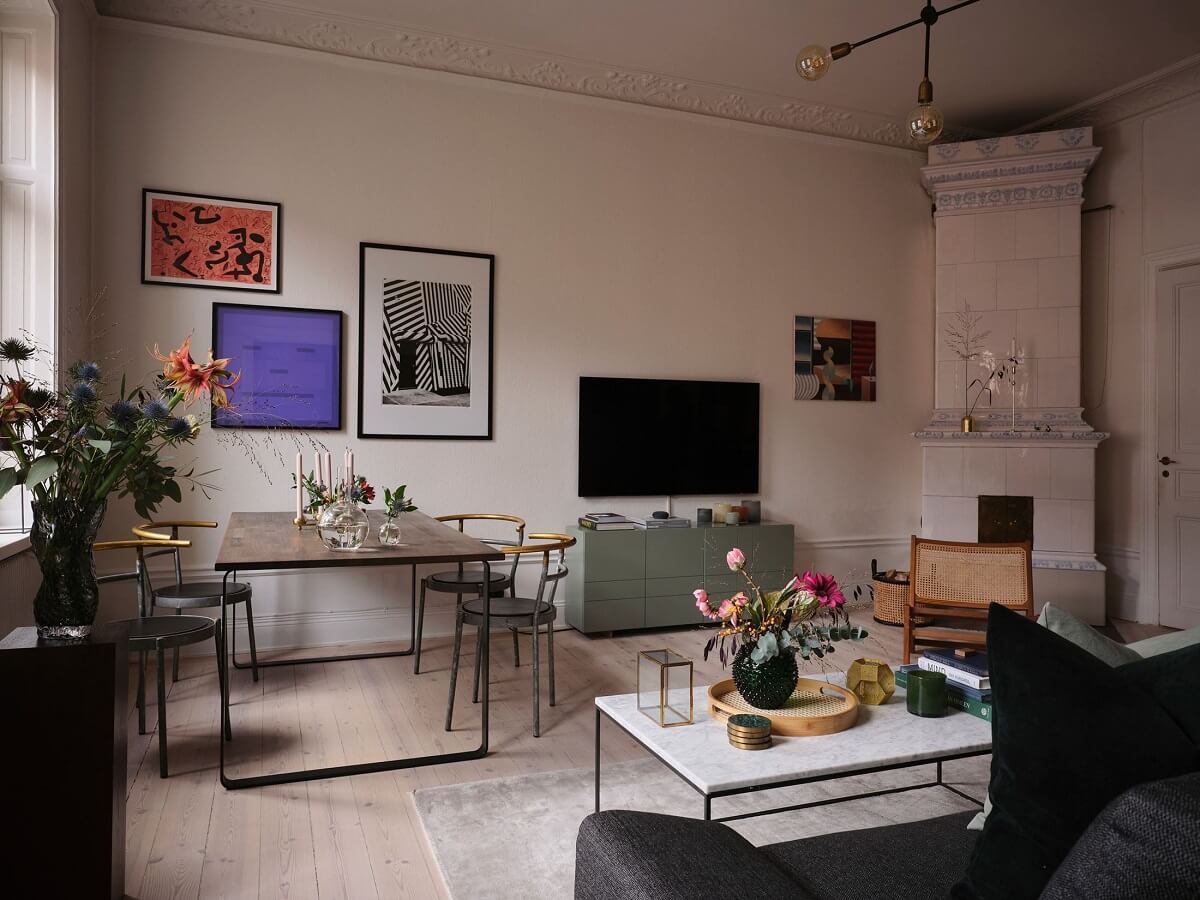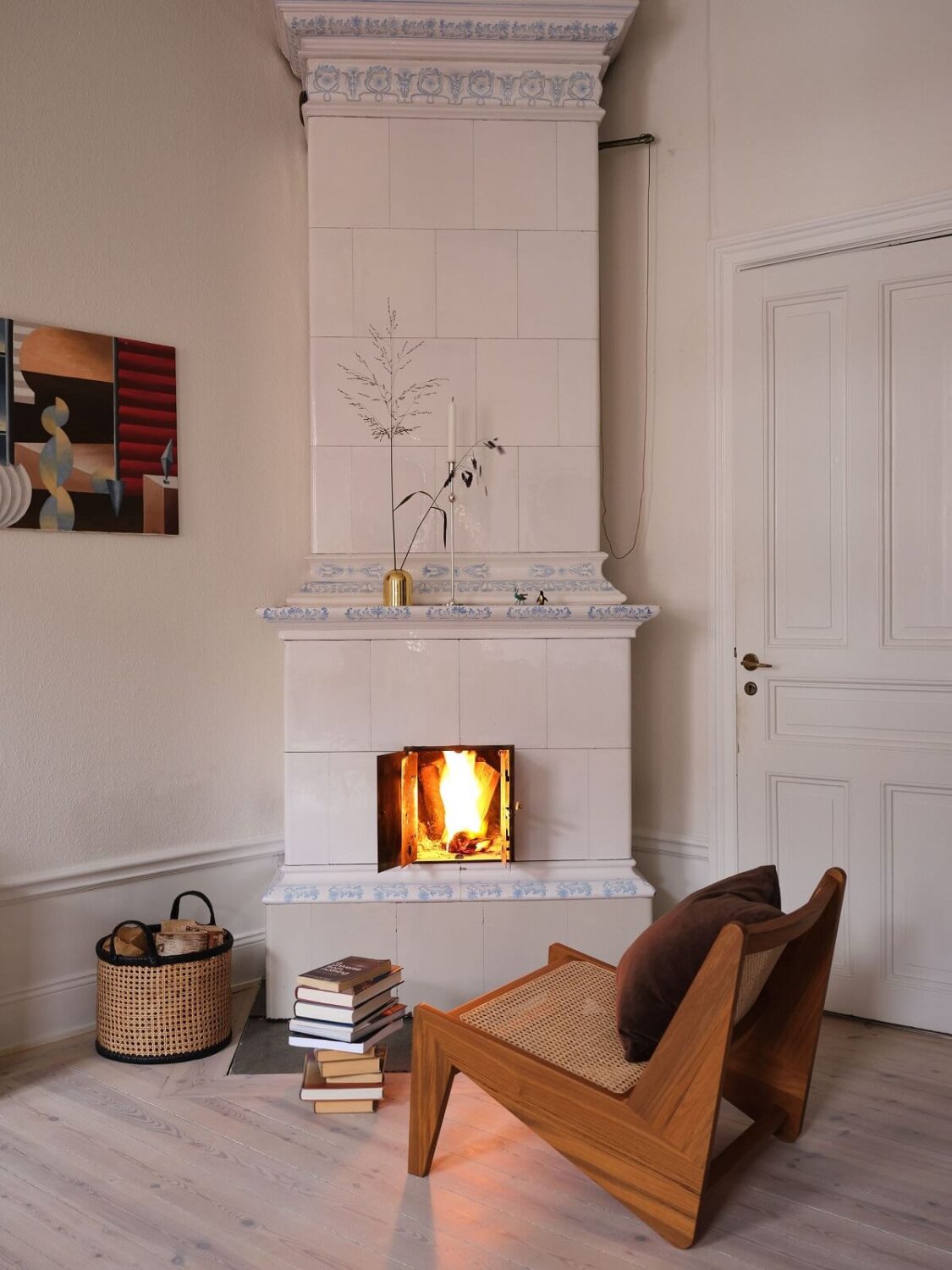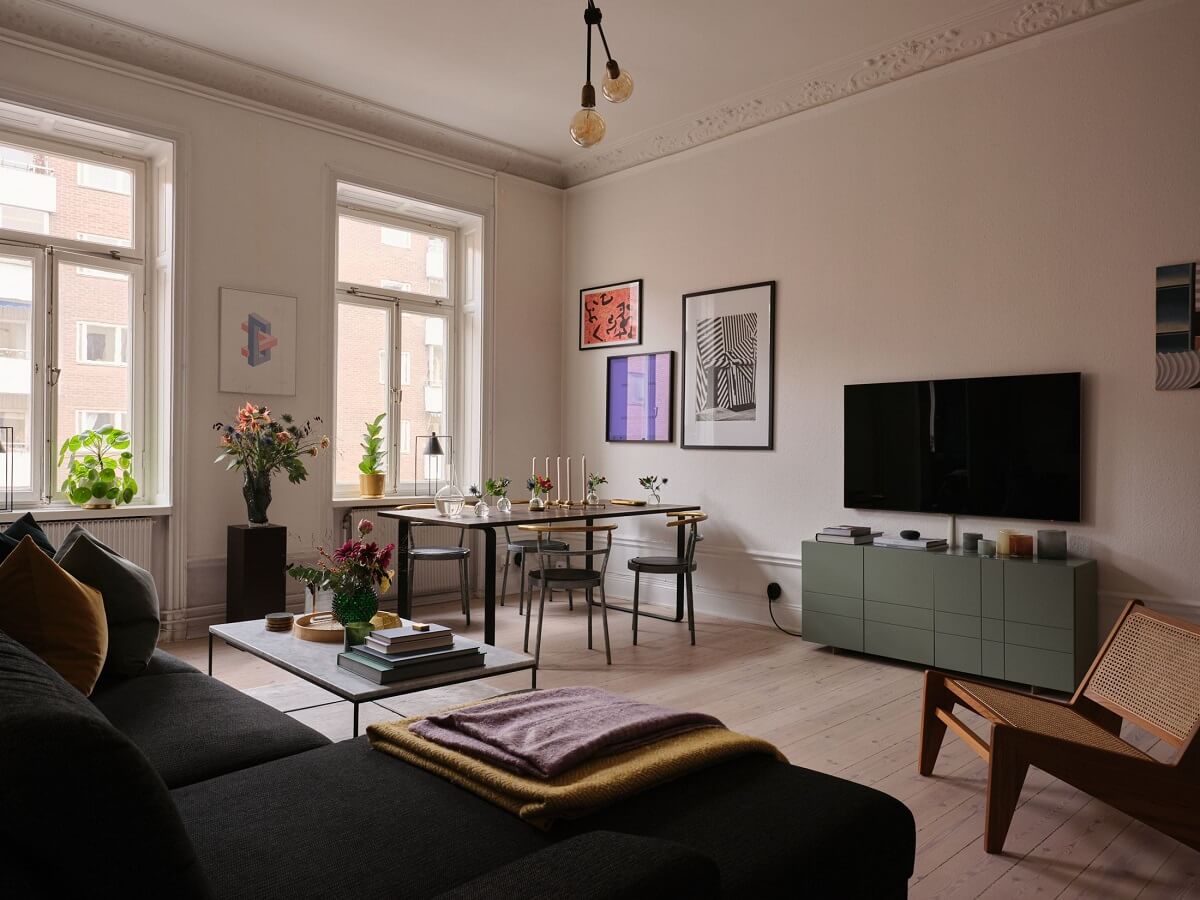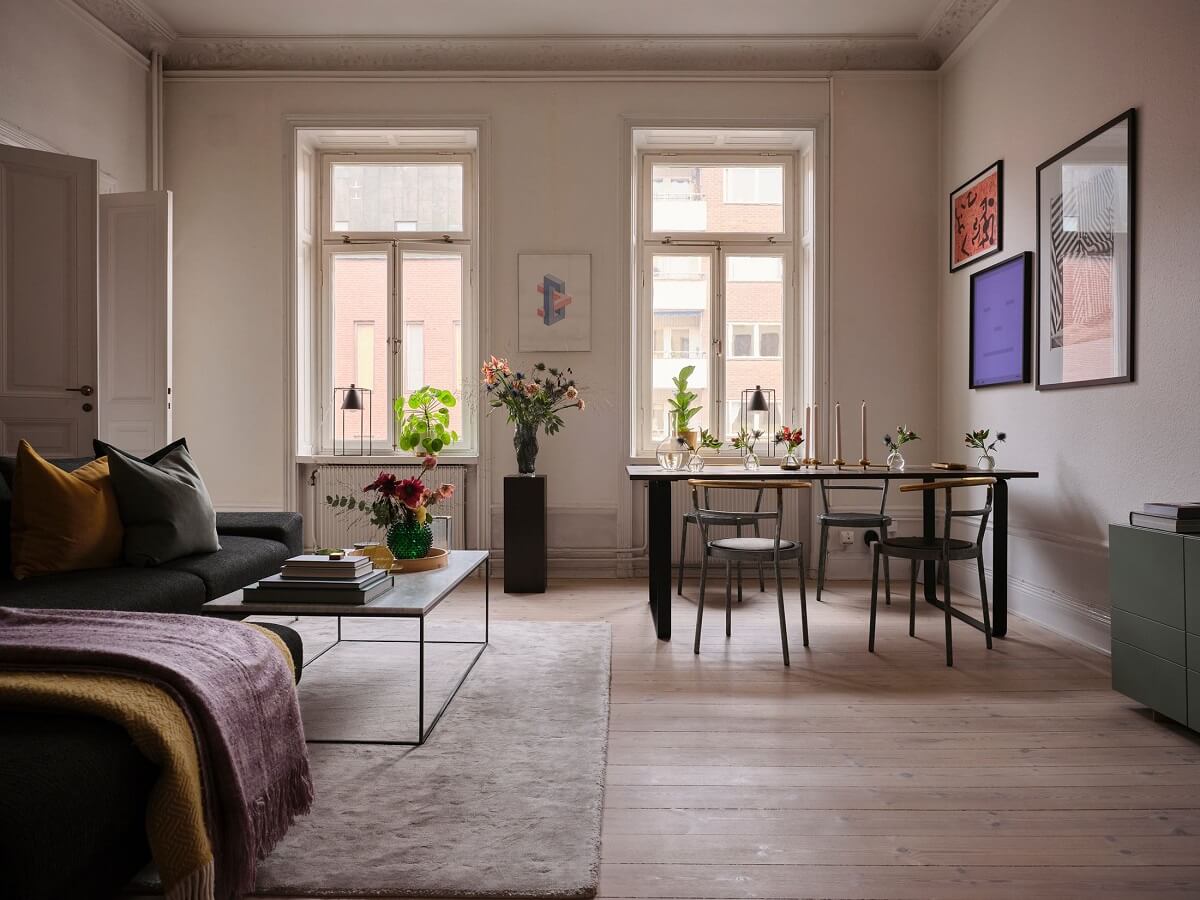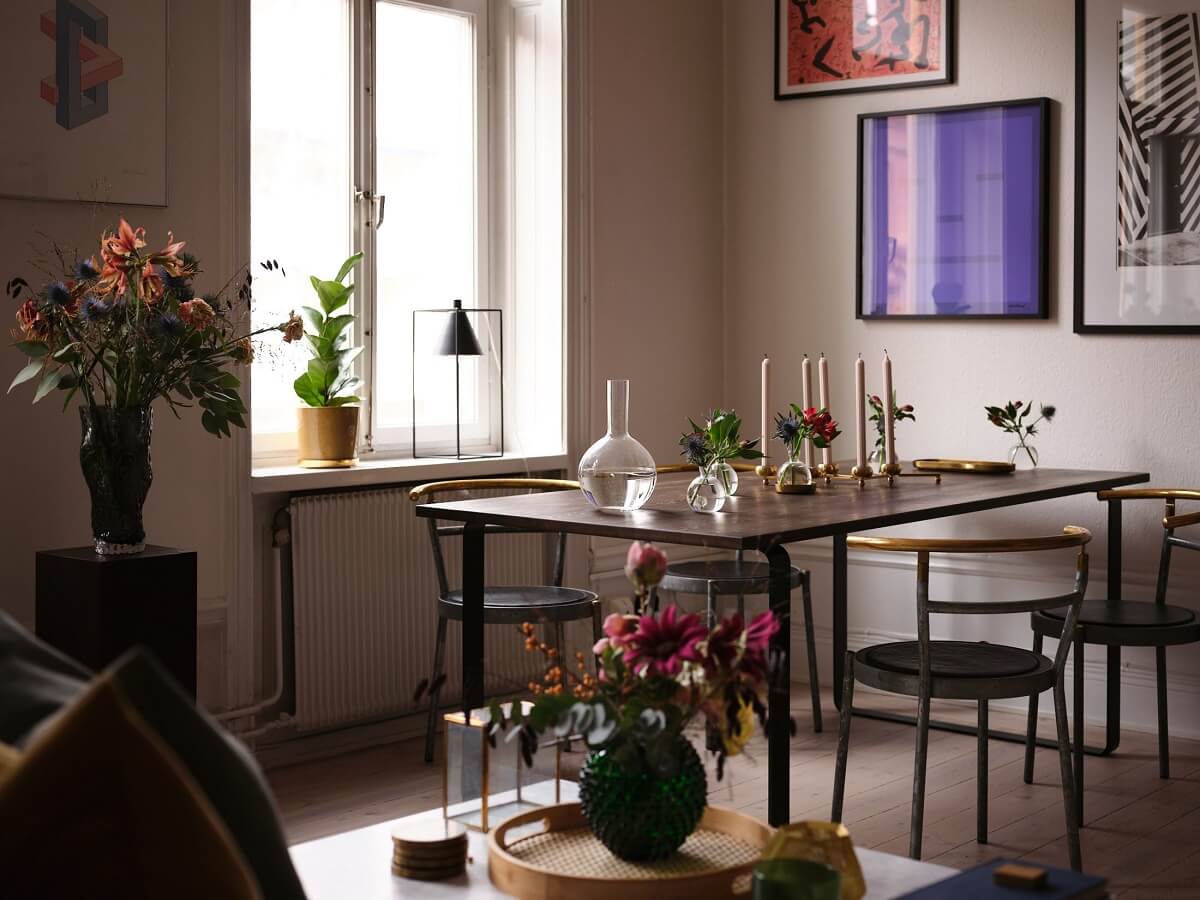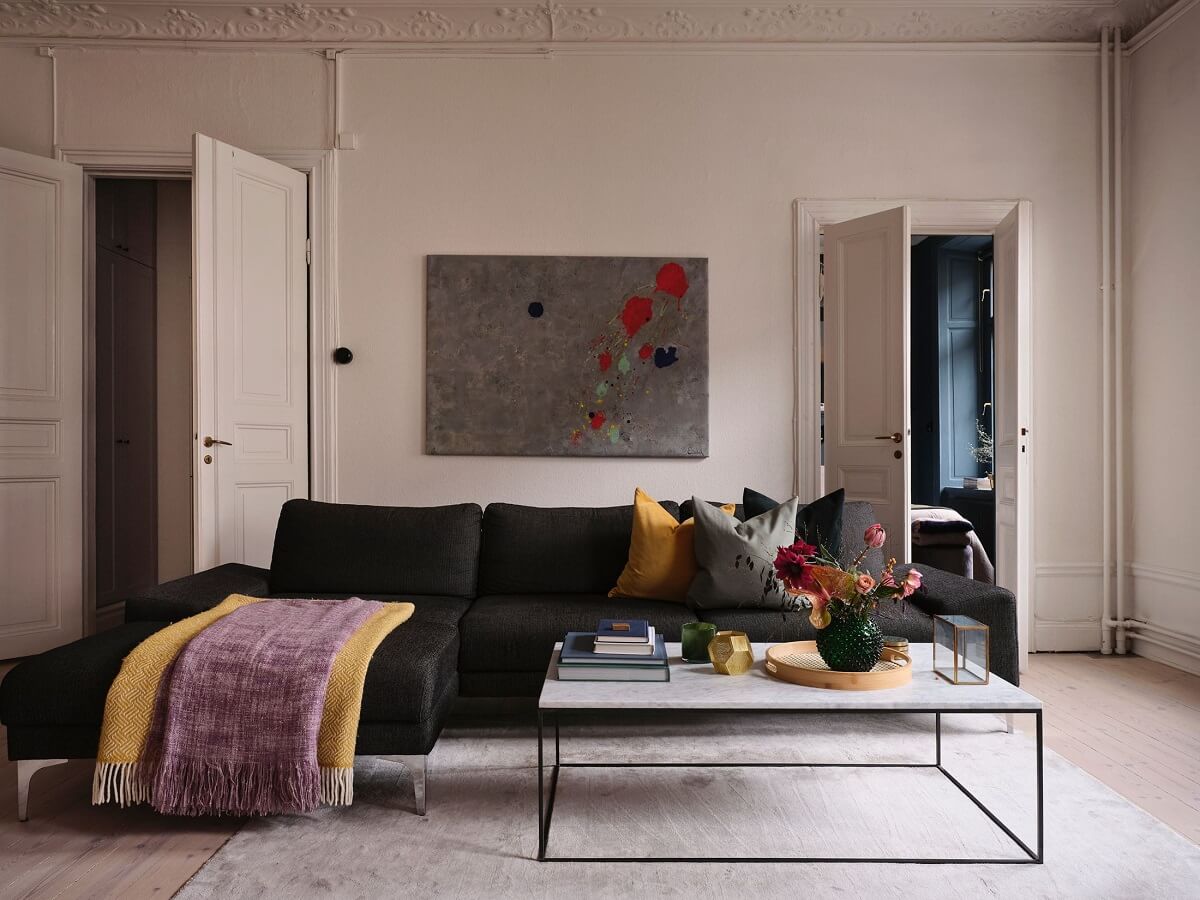 The dark blue bedroom
My favourite room in this apartment is of course the small dark blue bedroom. They created a little coccoon with this moody hue. A ledge also serves as headboard ánd creates some storage space.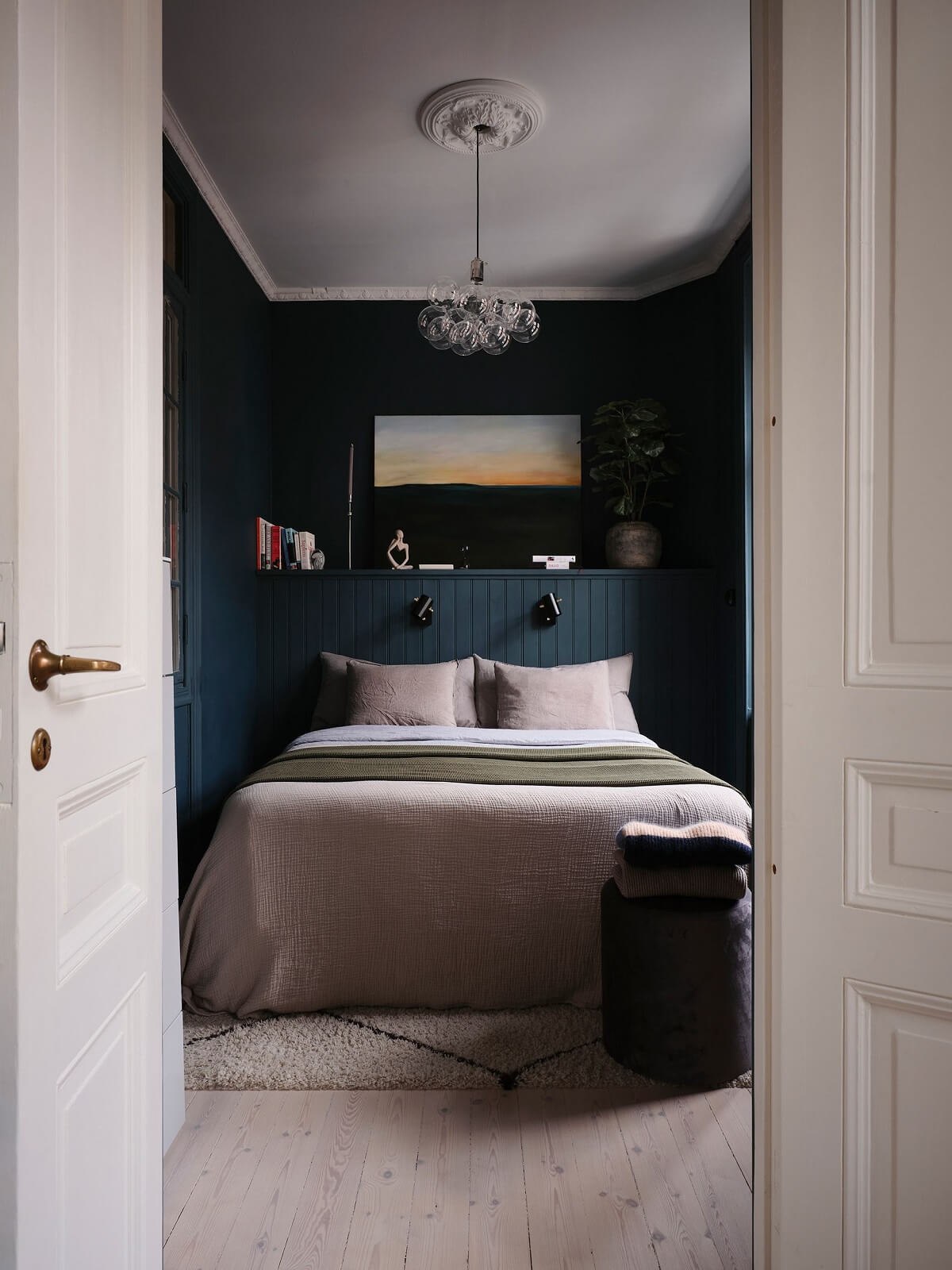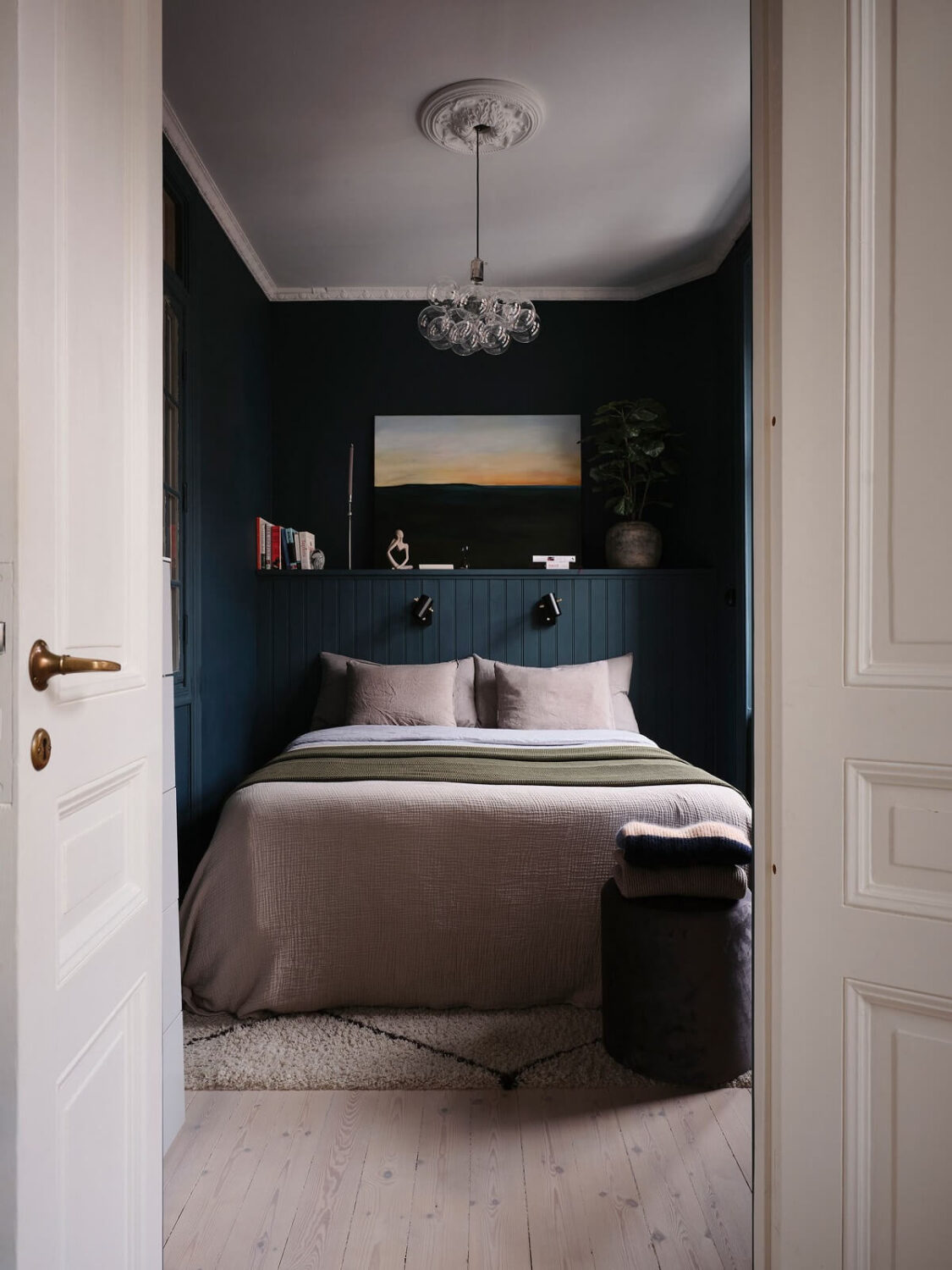 The wood paneling creates extra charm in this bedroom. The color is mixed by the owners with Farrow & Ball paint.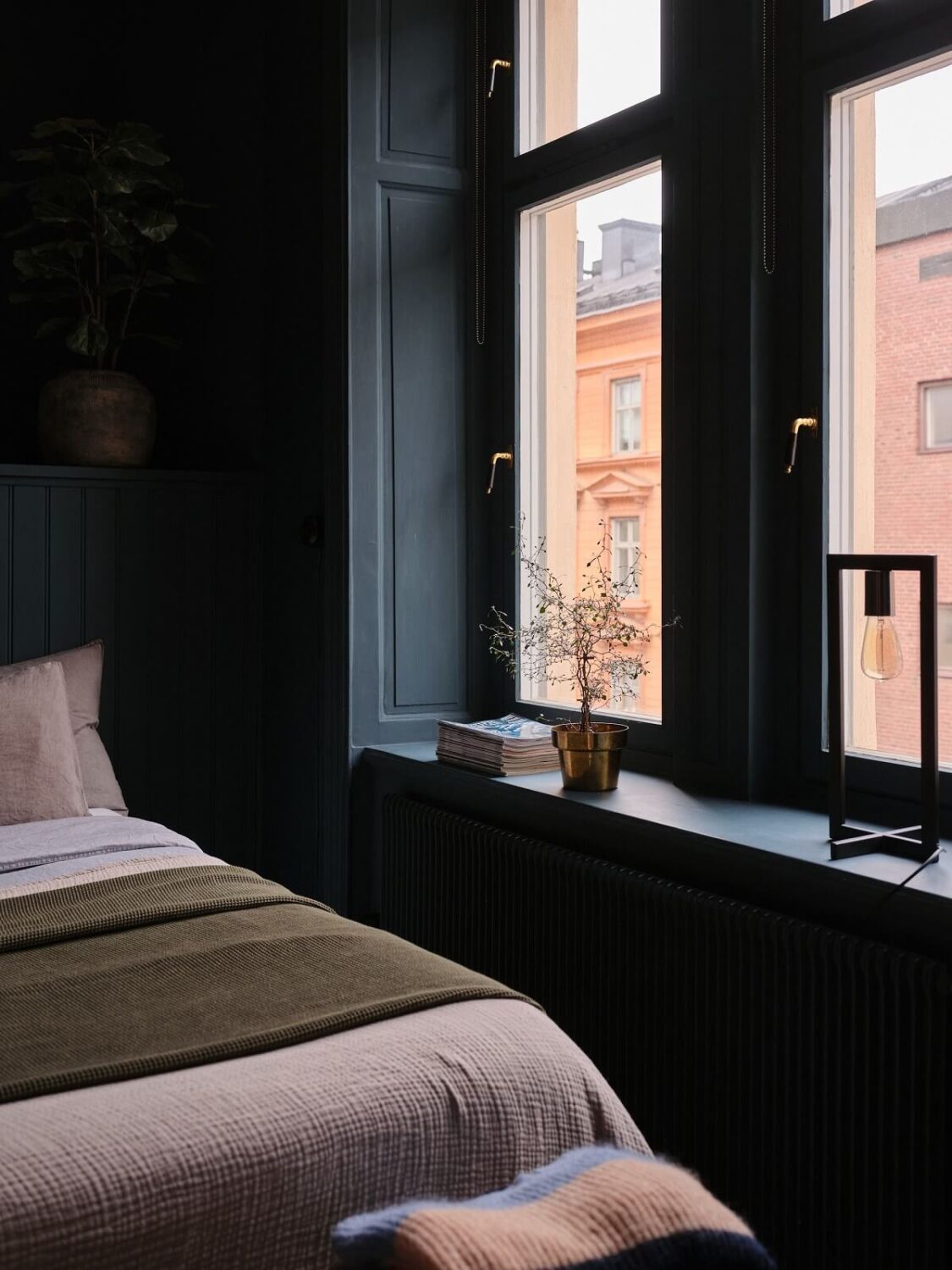 Seeing this bedroom you might not be surprised. But do you know that a dark blue bedroom can increase the value of your home? Click here to read more about that (and other paint colors that can help you add value to your house).
There is a window between the kitchen and the bedroom. And at night you get this look. Peak hygge if you ask me.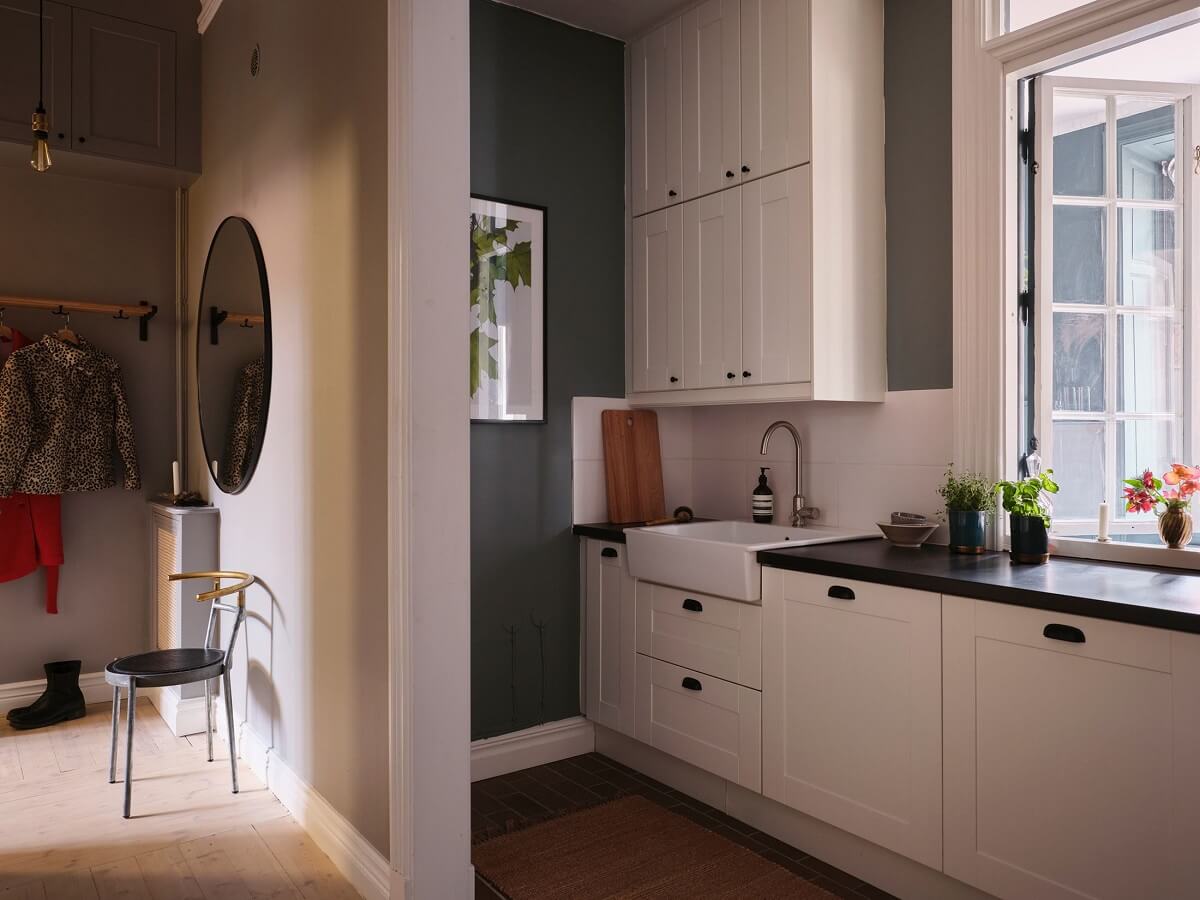 The white kitchen has plenty of storage space. The walls are painted in "Evening Green" by Jotun.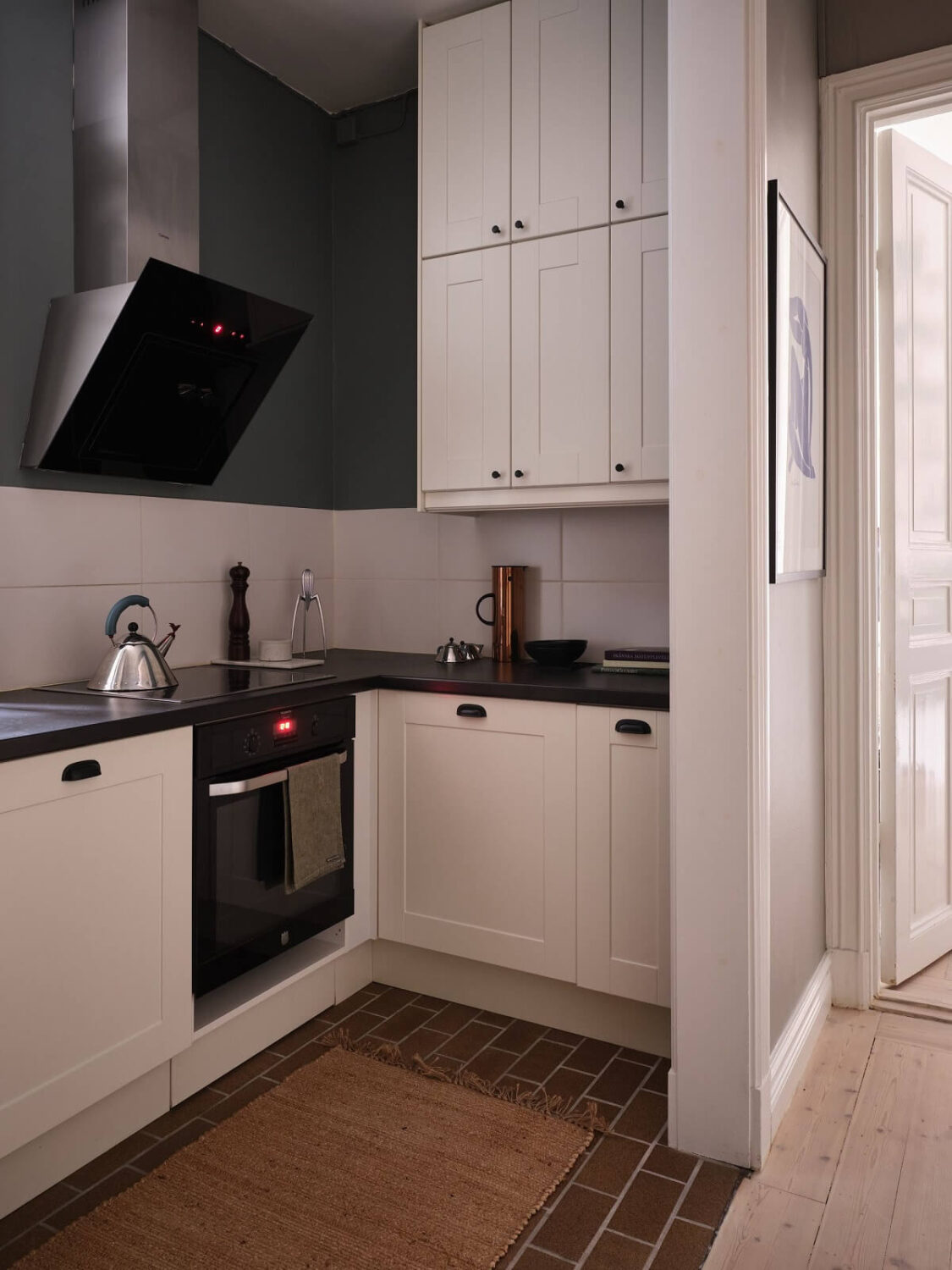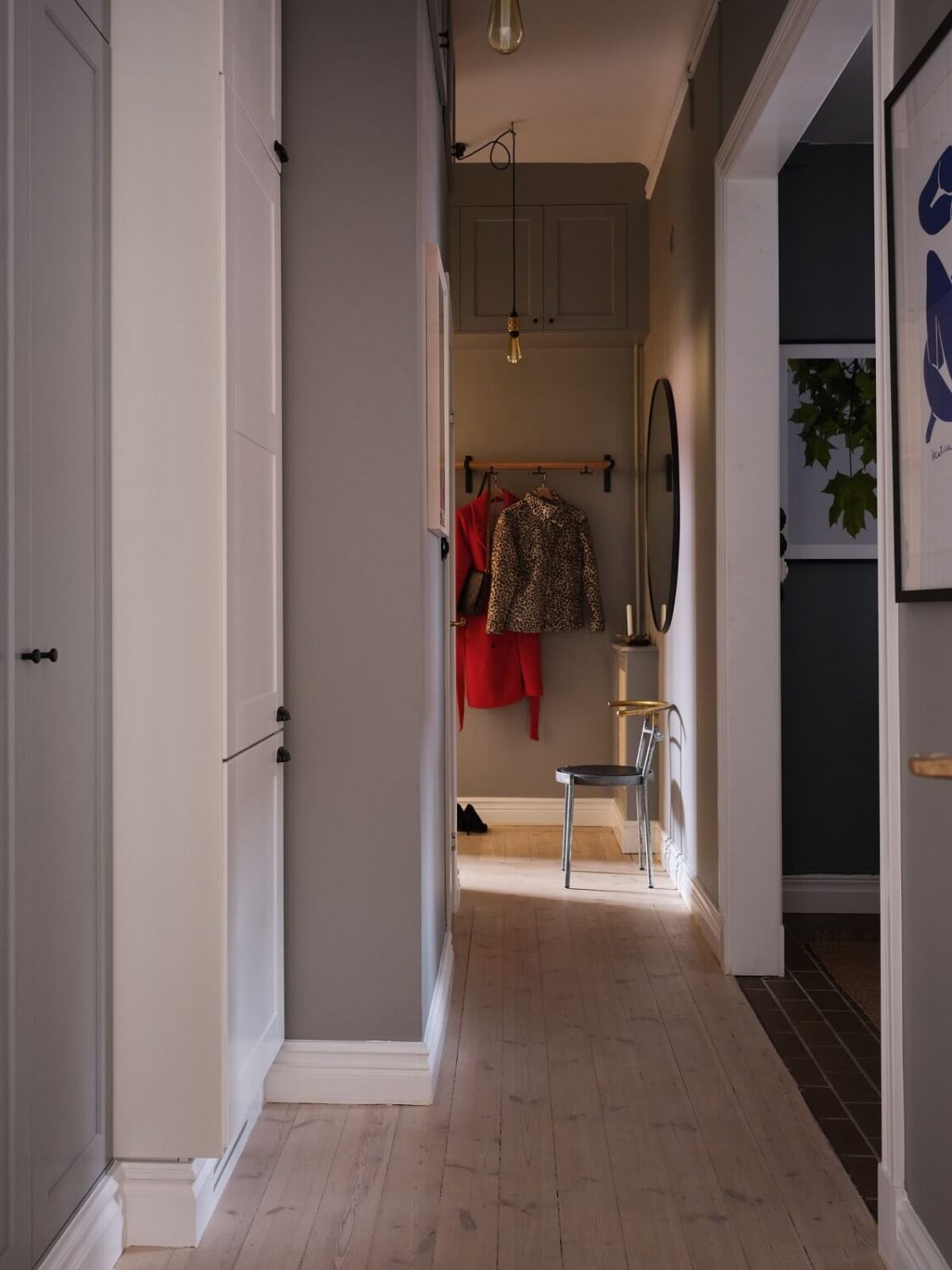 The hallway has custom made wardrobes. The wall color is "Grey Harmony" by Jotun.
A lovely white/black contrast in the bathroom. With white and light grey tiles and black fittings.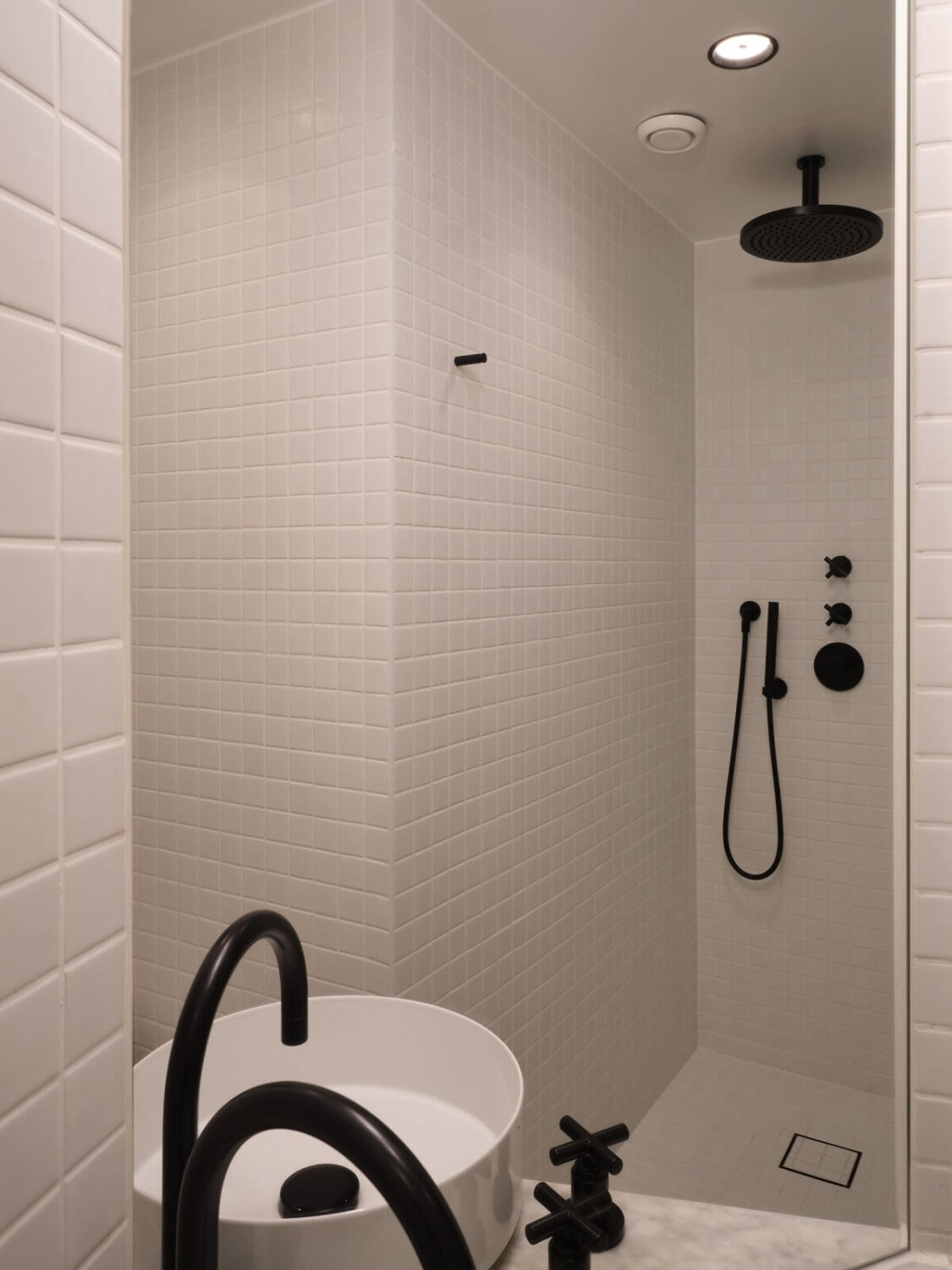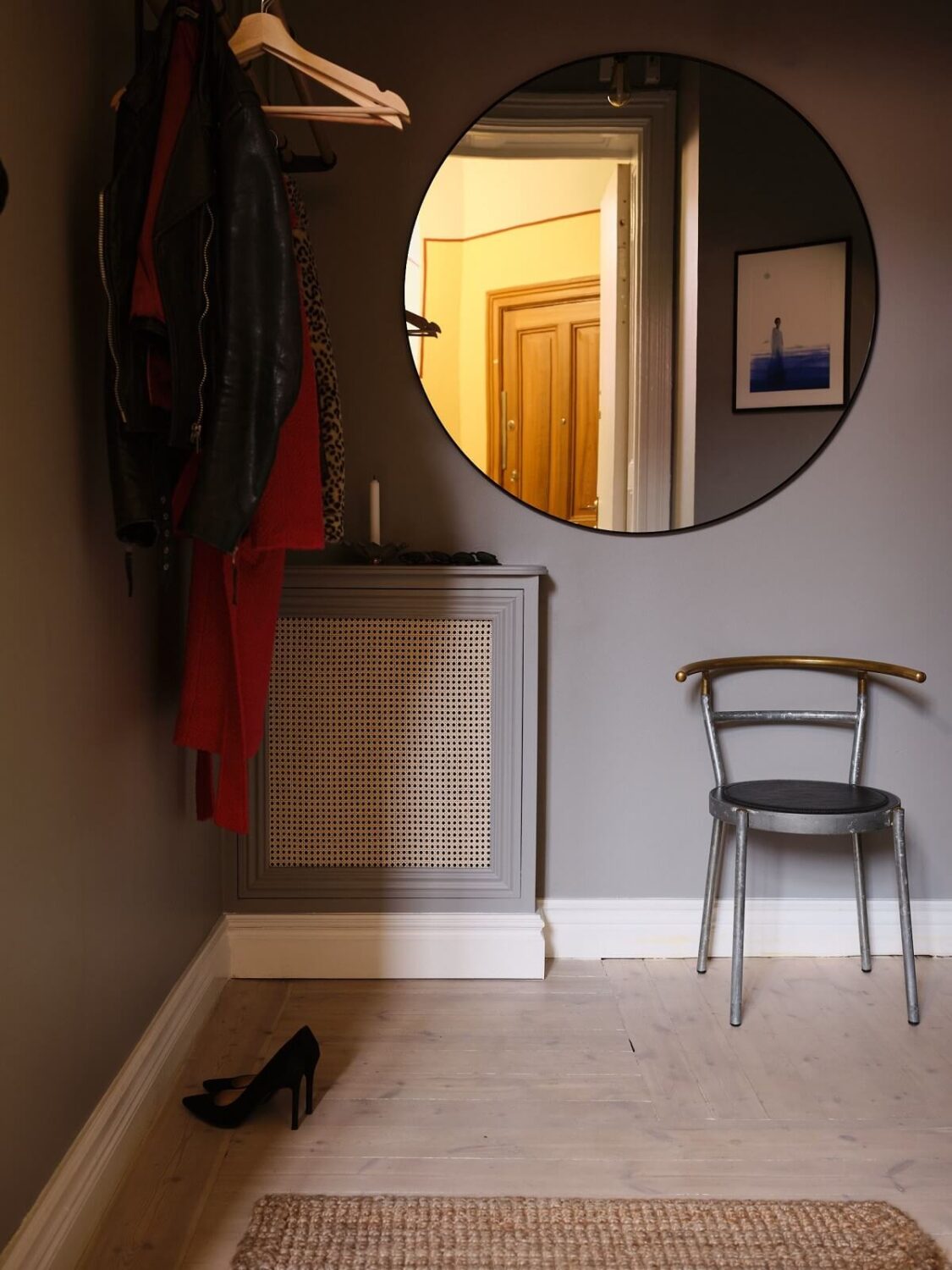 styling by Lingsell & photography by Ono for Historiska Hem