The Fernhouse Airbnb Cabin near Lake Michigan
Designer Kelsey Duda found a piece of land of Craigslist in a small sleepy town called Elk Rapids. Now this might not seem too special, but the land also has direct access to a county park wíth beach access. Now that sounds really nice.
Kelsey bought the land because it was a perfect fit for her dream project: a luxurious vacation rental, created to be a source of renewal and inspiration.
Kelsey designed the entire cabin herself. And with the help of her parents did she create this gorgous vacation home. And now you can rent this Airbnb cabin.
Despite this area being a tourist spot, there weren't many luxurious accomondation. So Kelsey designed a home that feels airy, natural, and has plenty of room for entertaining.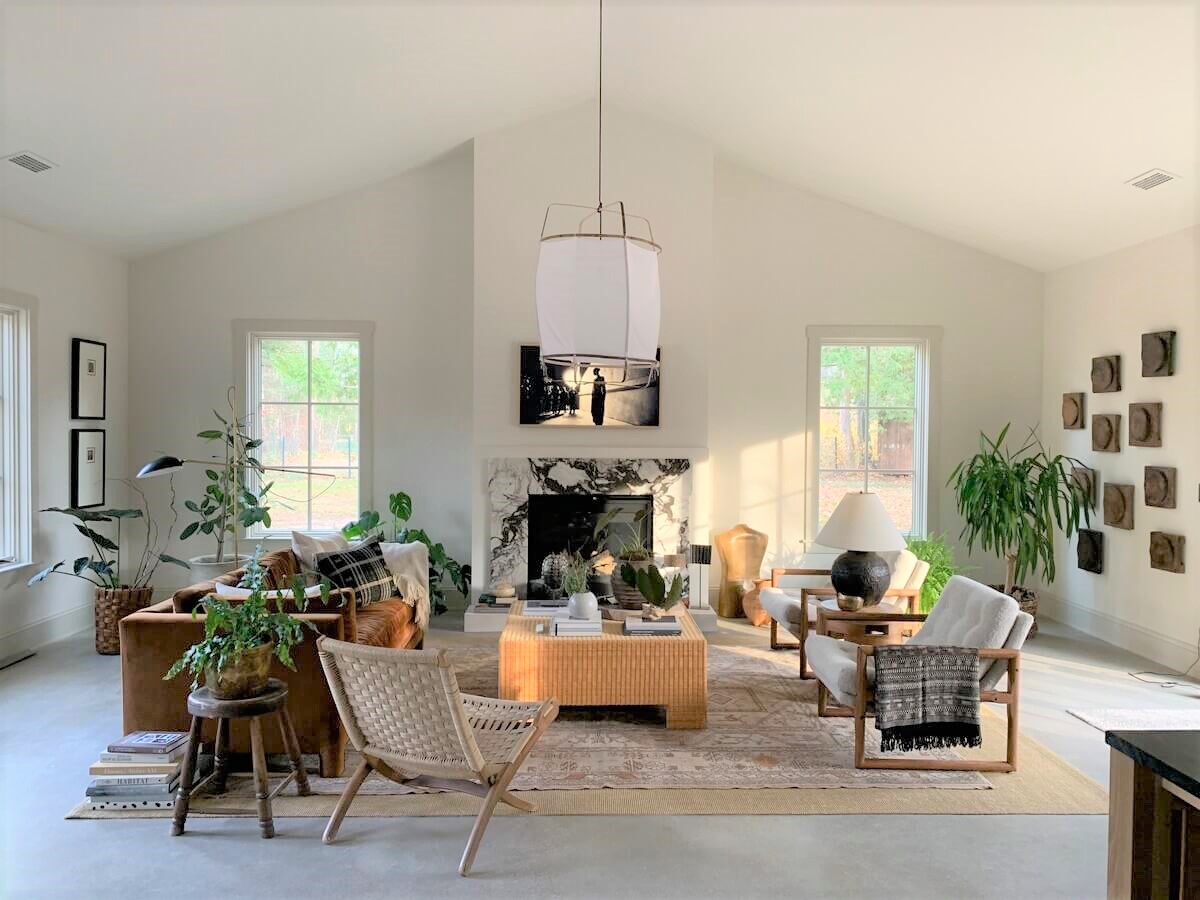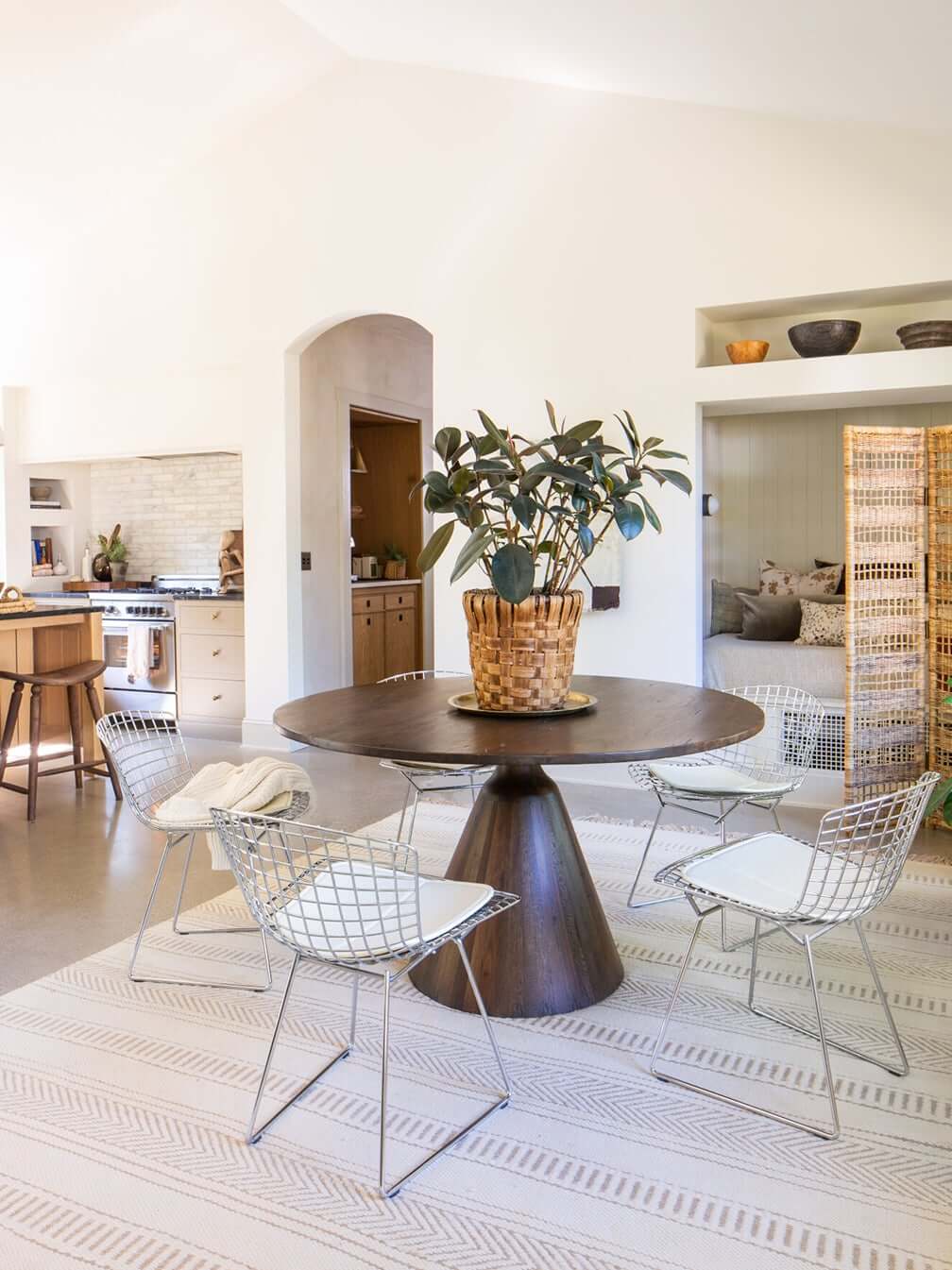 Almost everything you see in this vacation cabin is thrifted, with the exception of this dining table by Stoffer Home. On the walls is limewash paint by Color Atelier.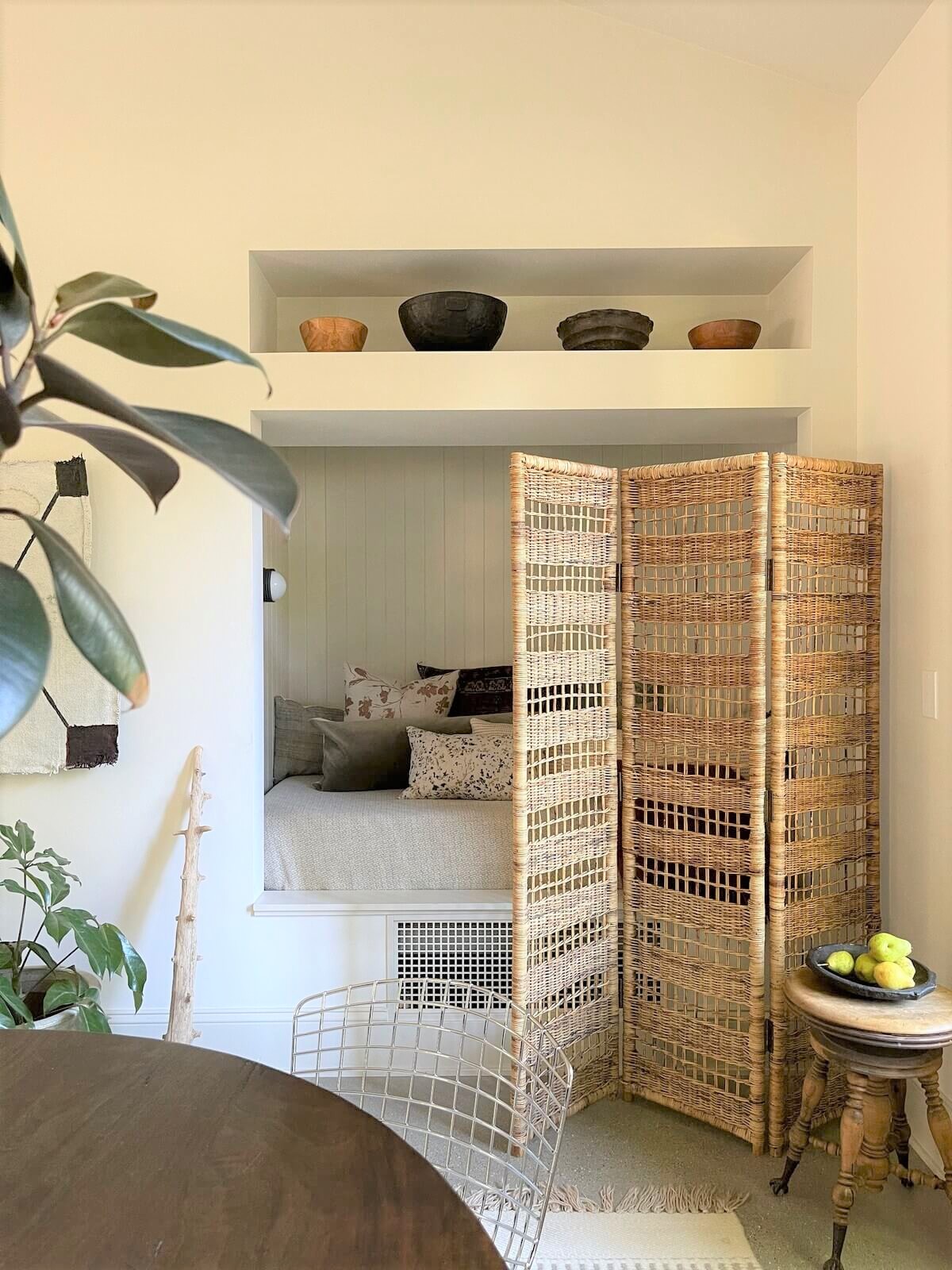 This reading nook in the living space can also be used as an extra bedroom.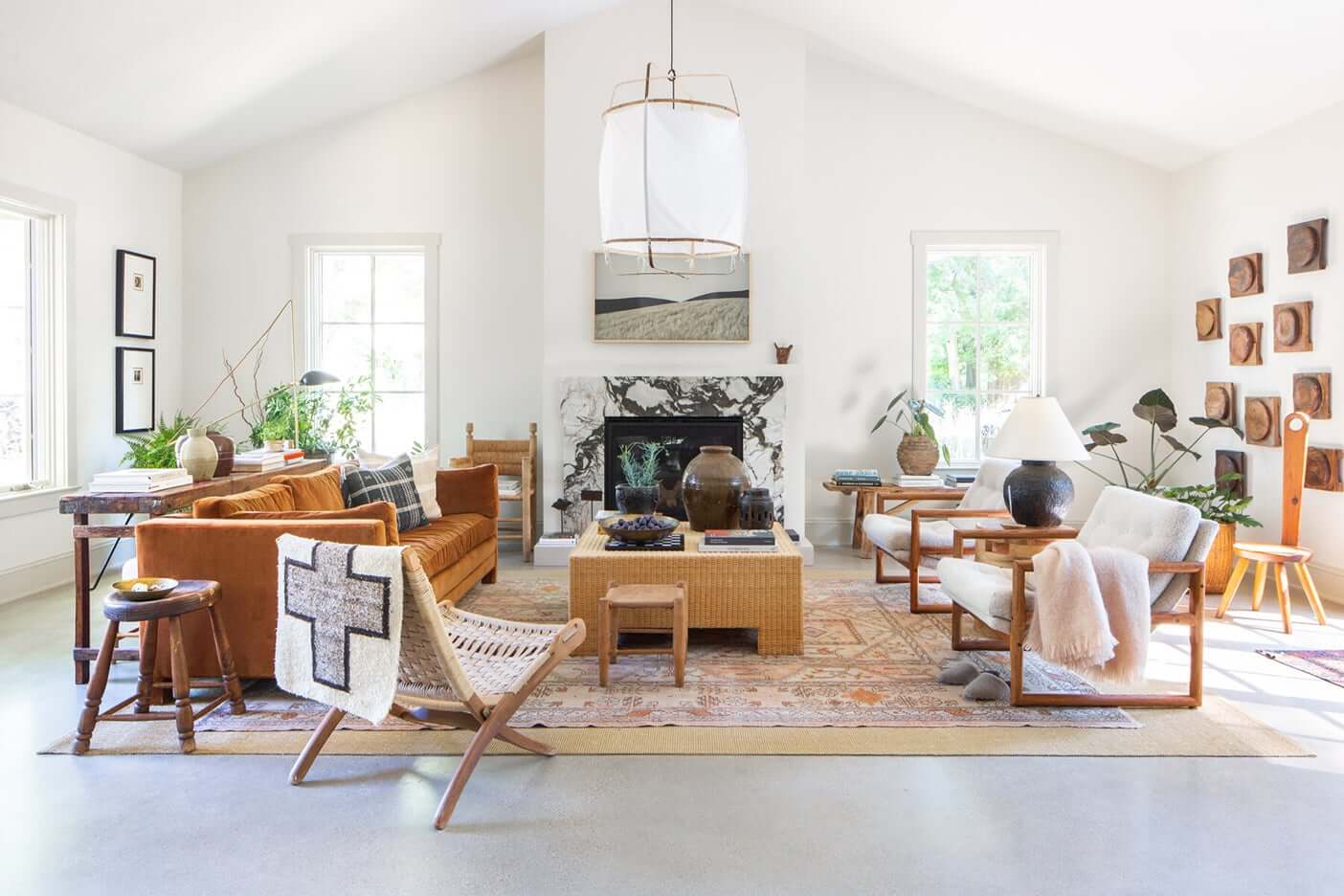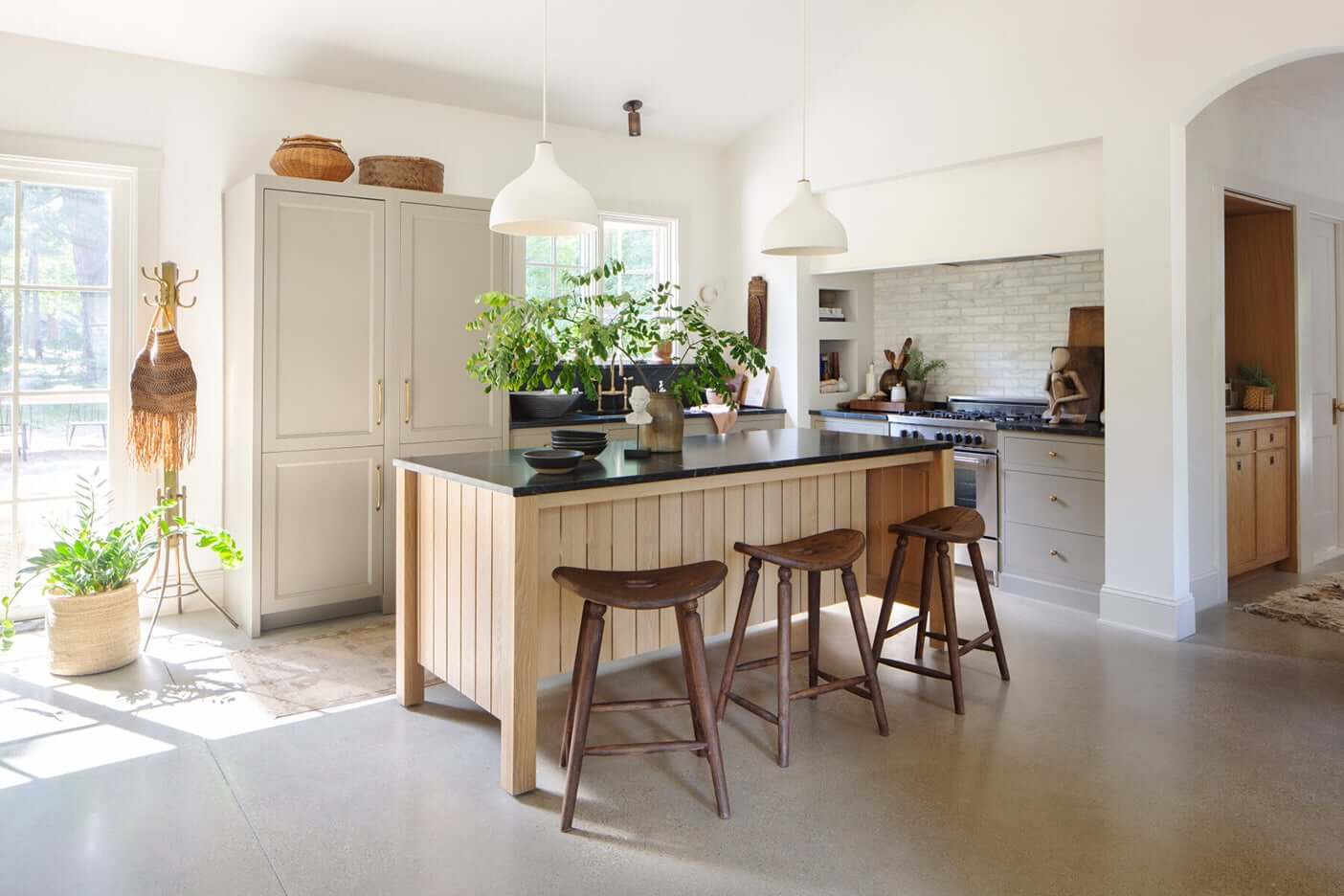 The kitchen island in white oak is made by Wolf Wood Co.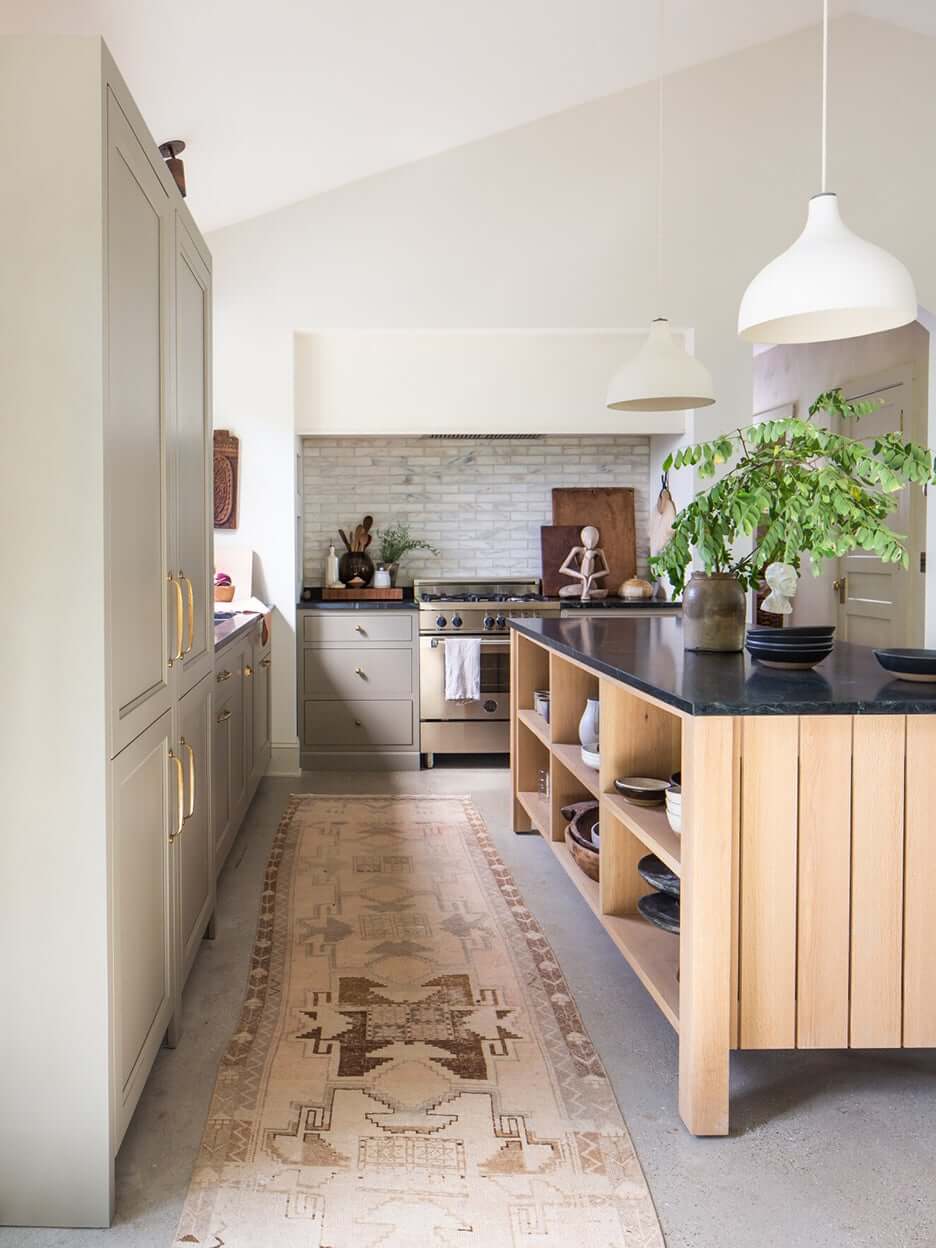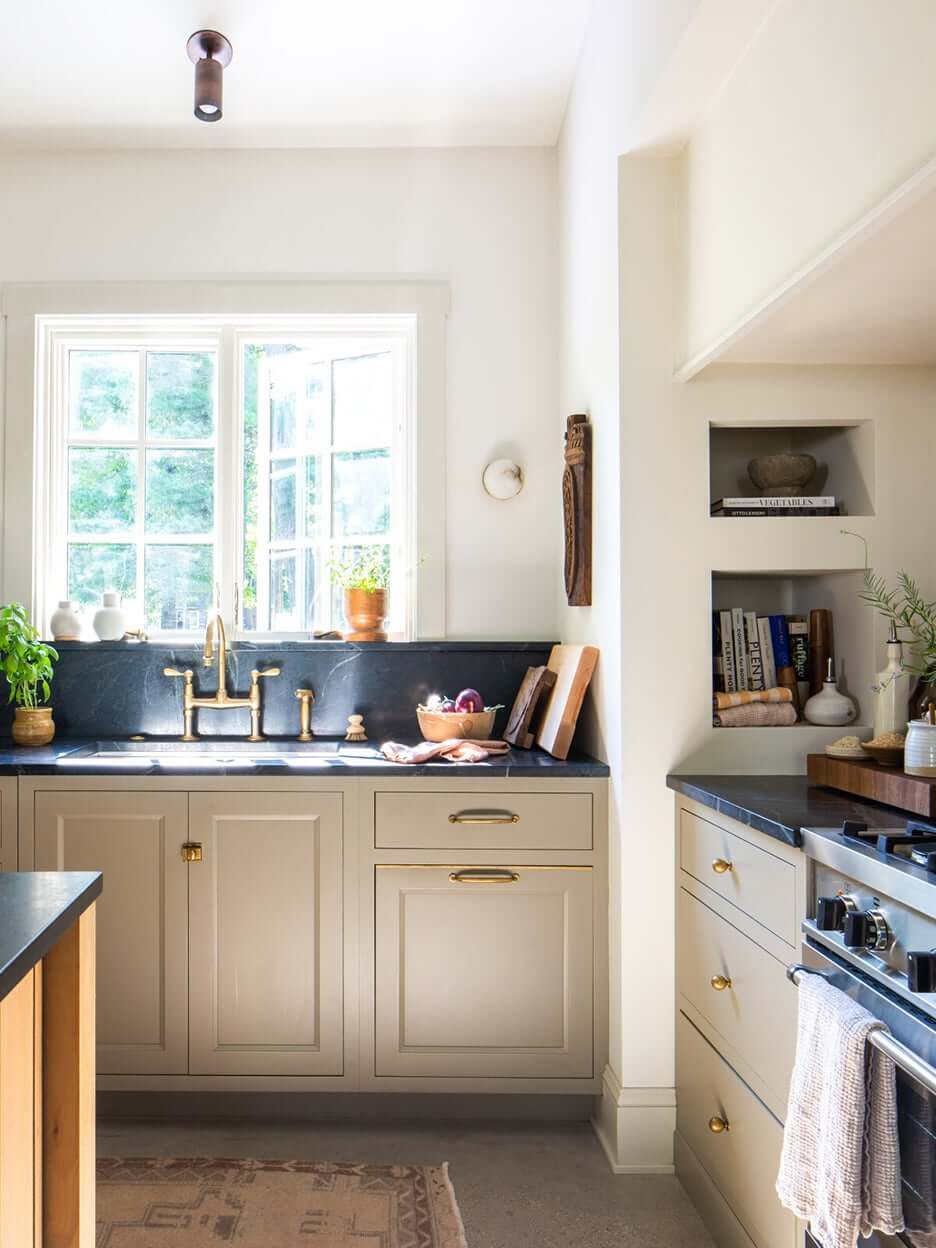 Coffee bar with Breville Barista Express, as well as a Cuisanart coffee pot and Chemex.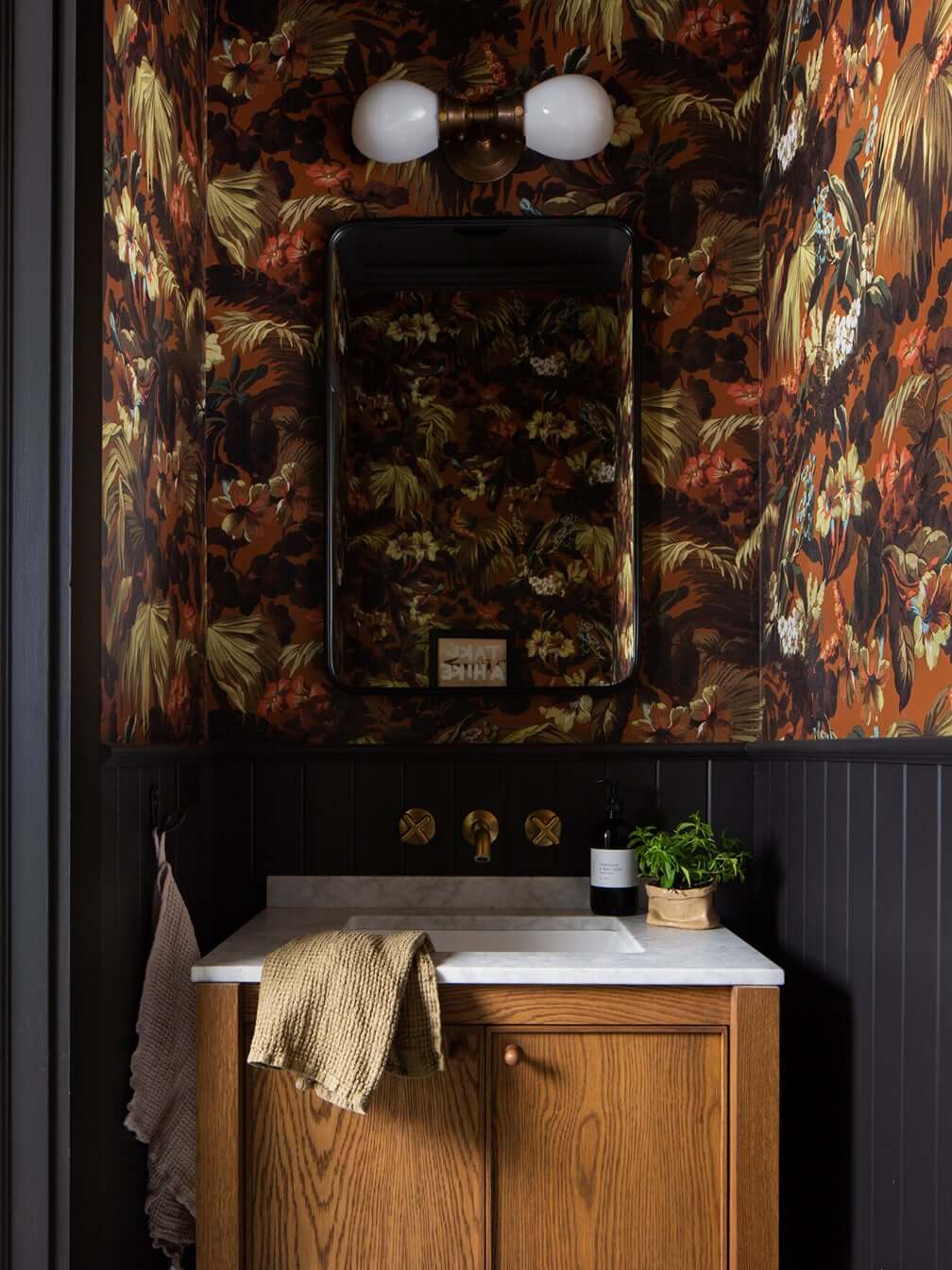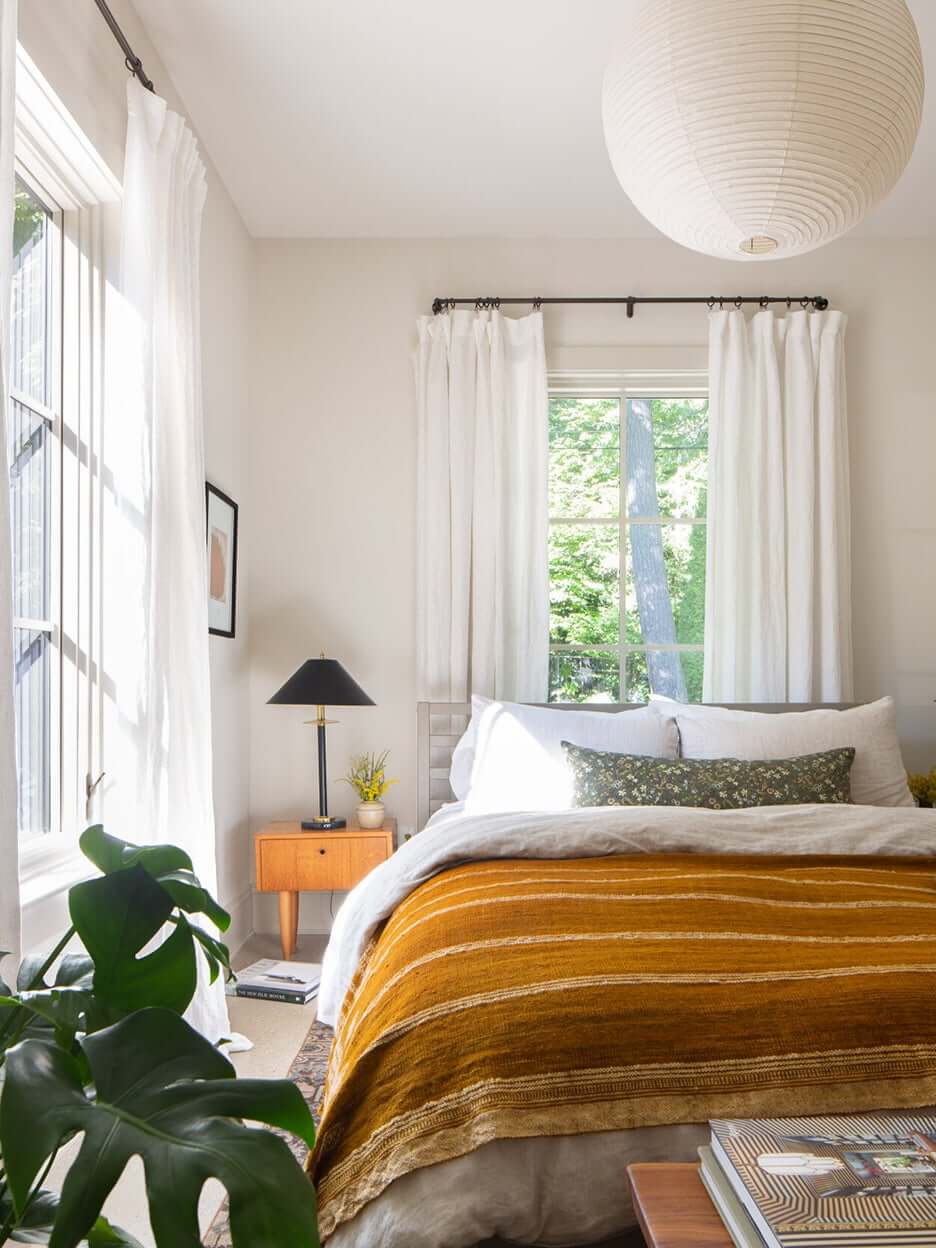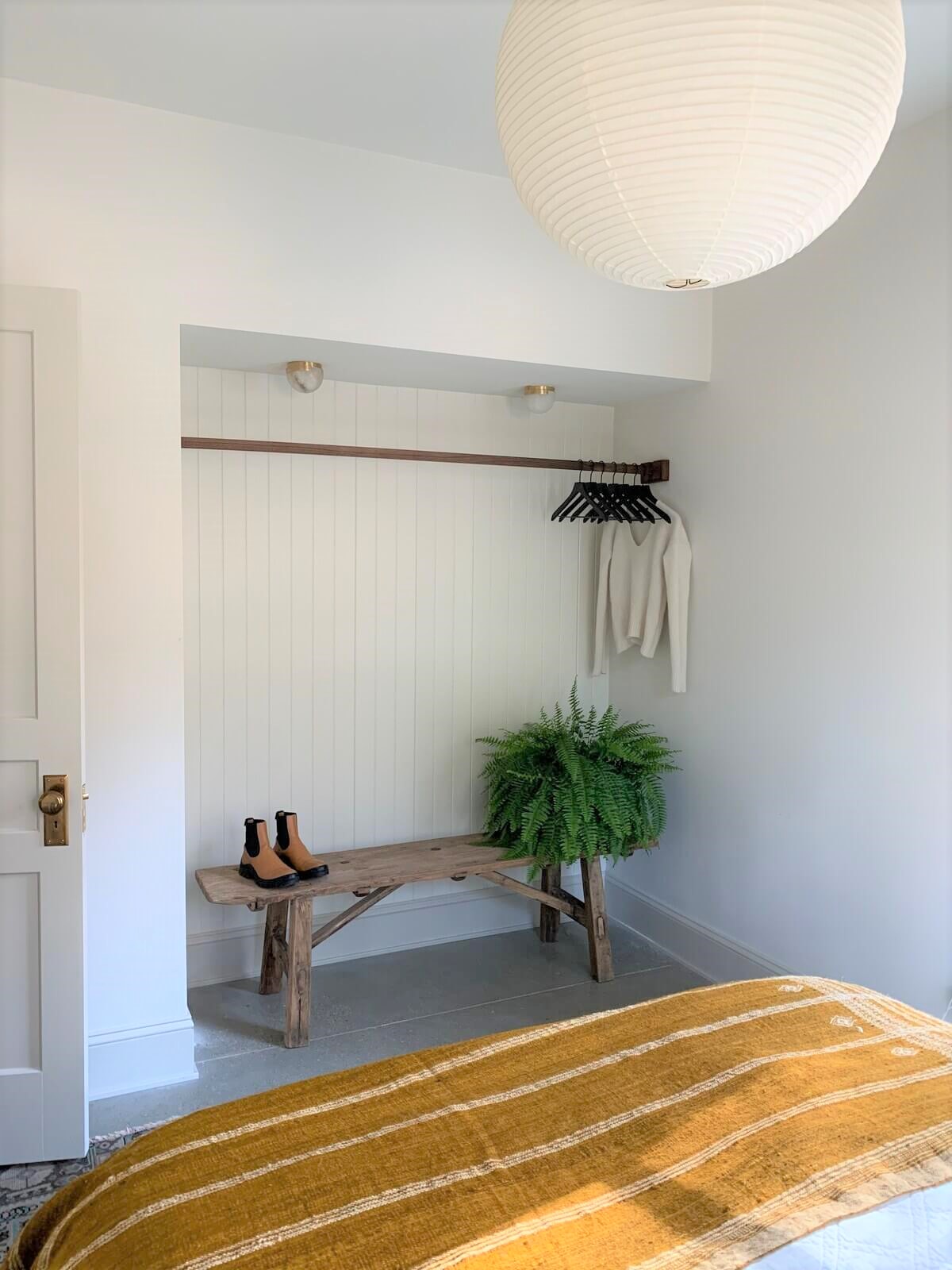 The two bedrooms have organic mattresses, crisp cotton sheets, linen duvets and down pillows.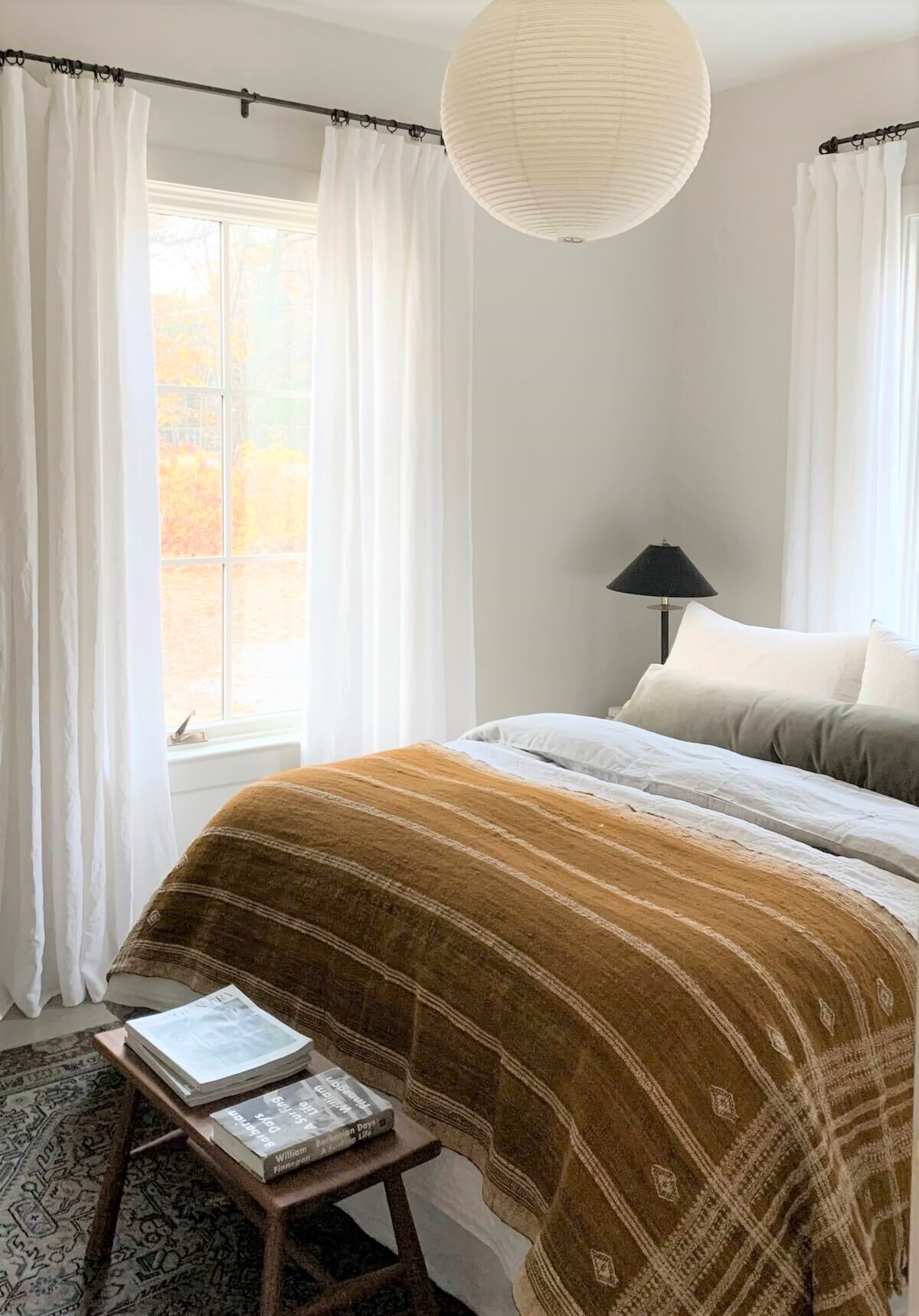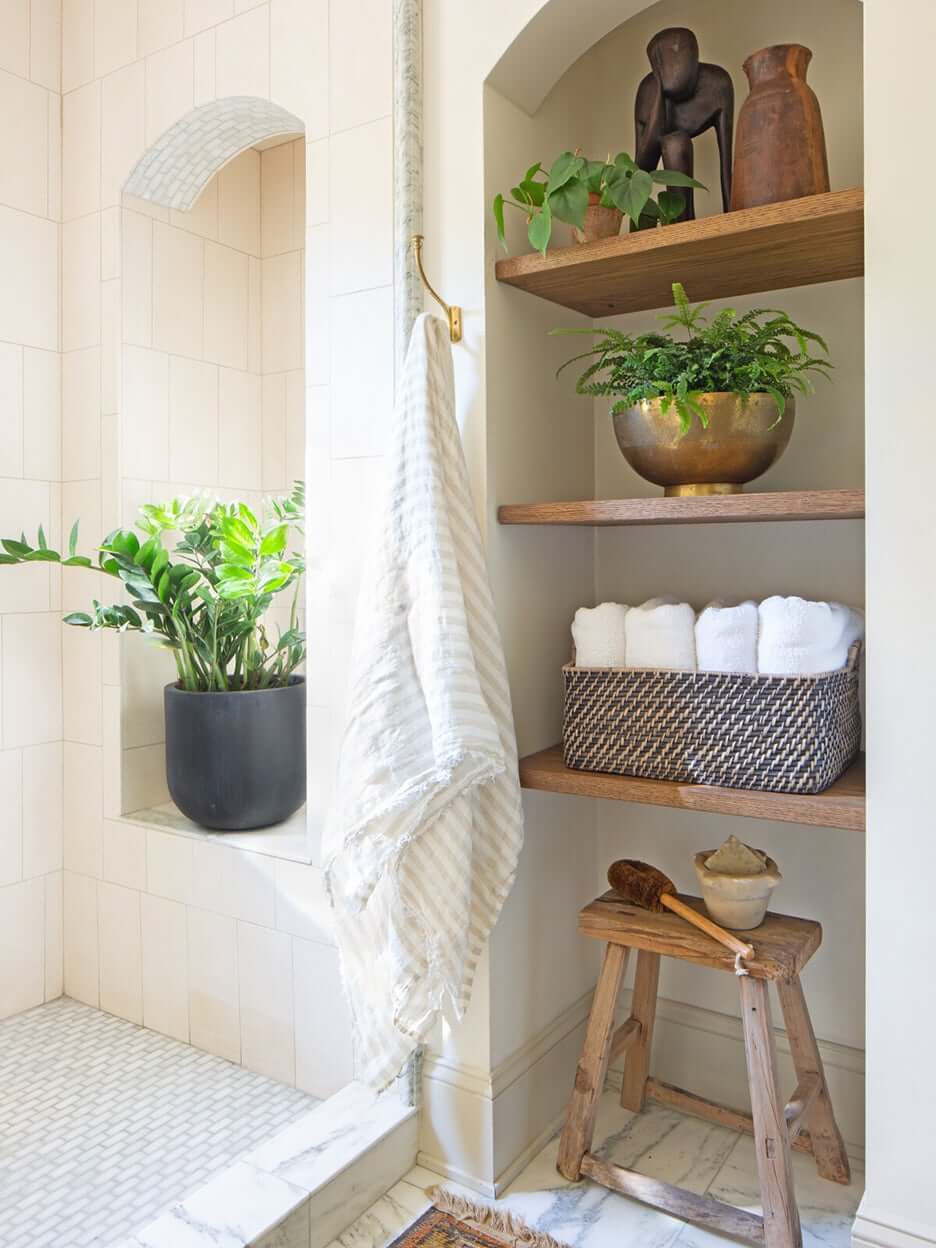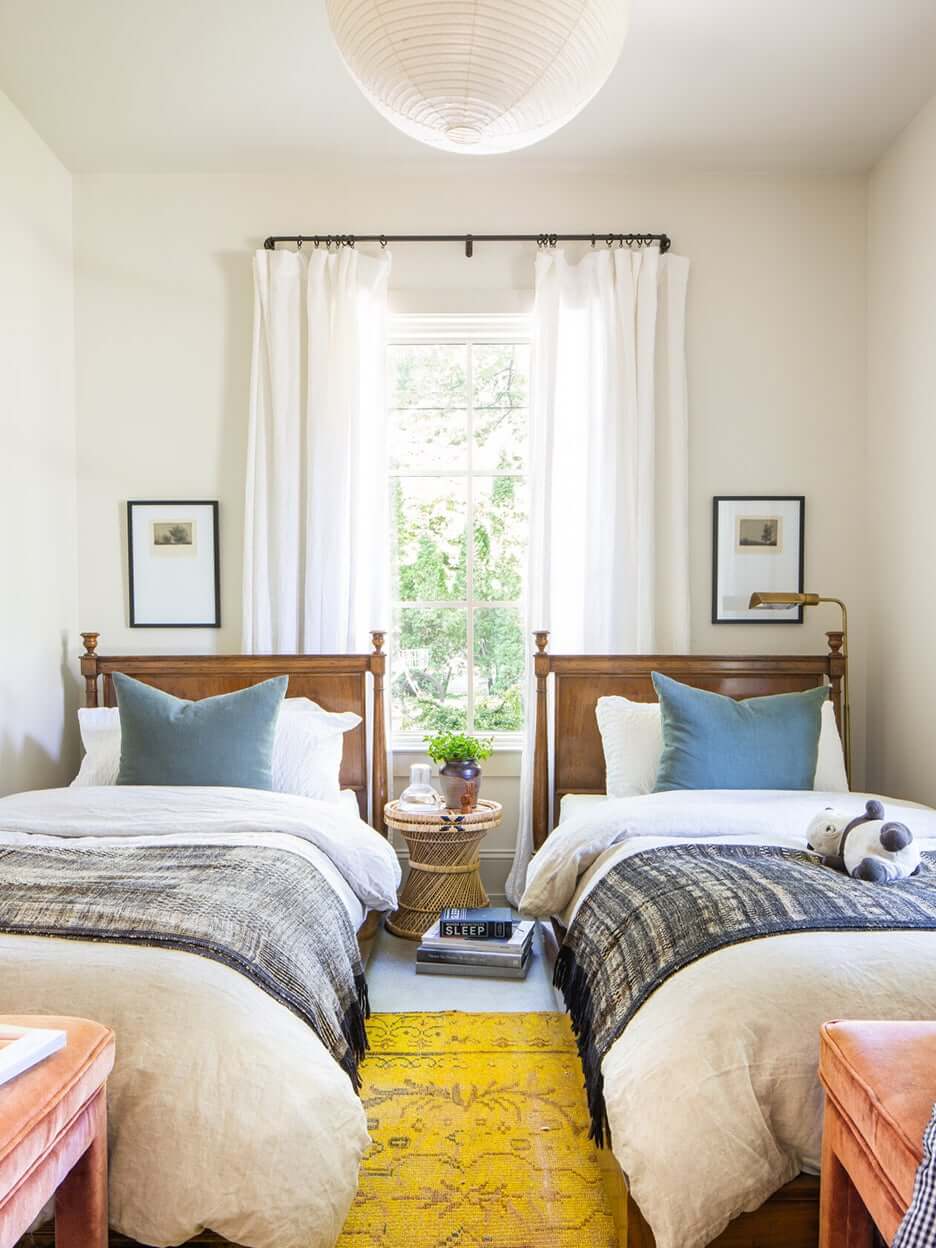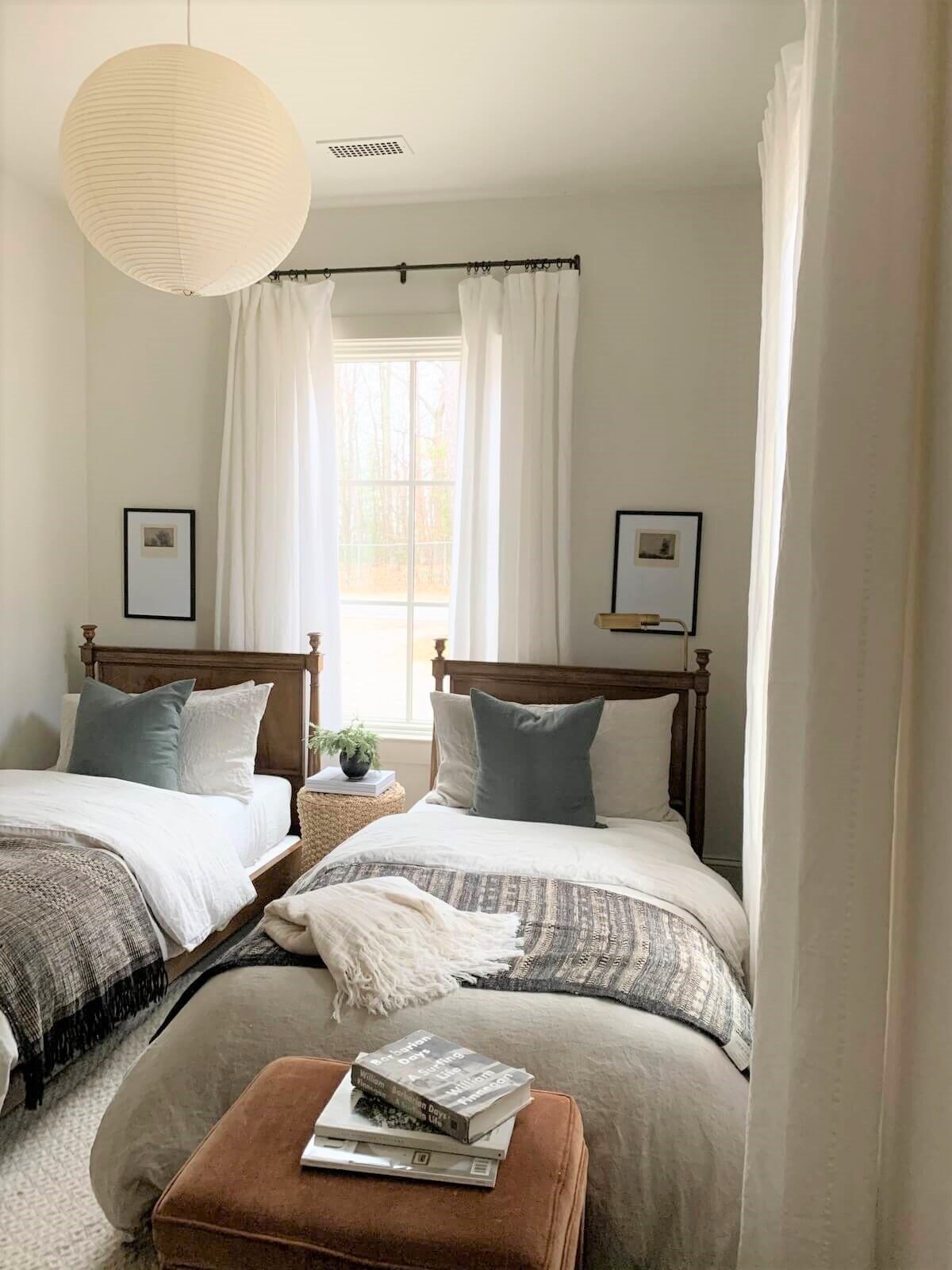 Take a look at these Airbnb cabins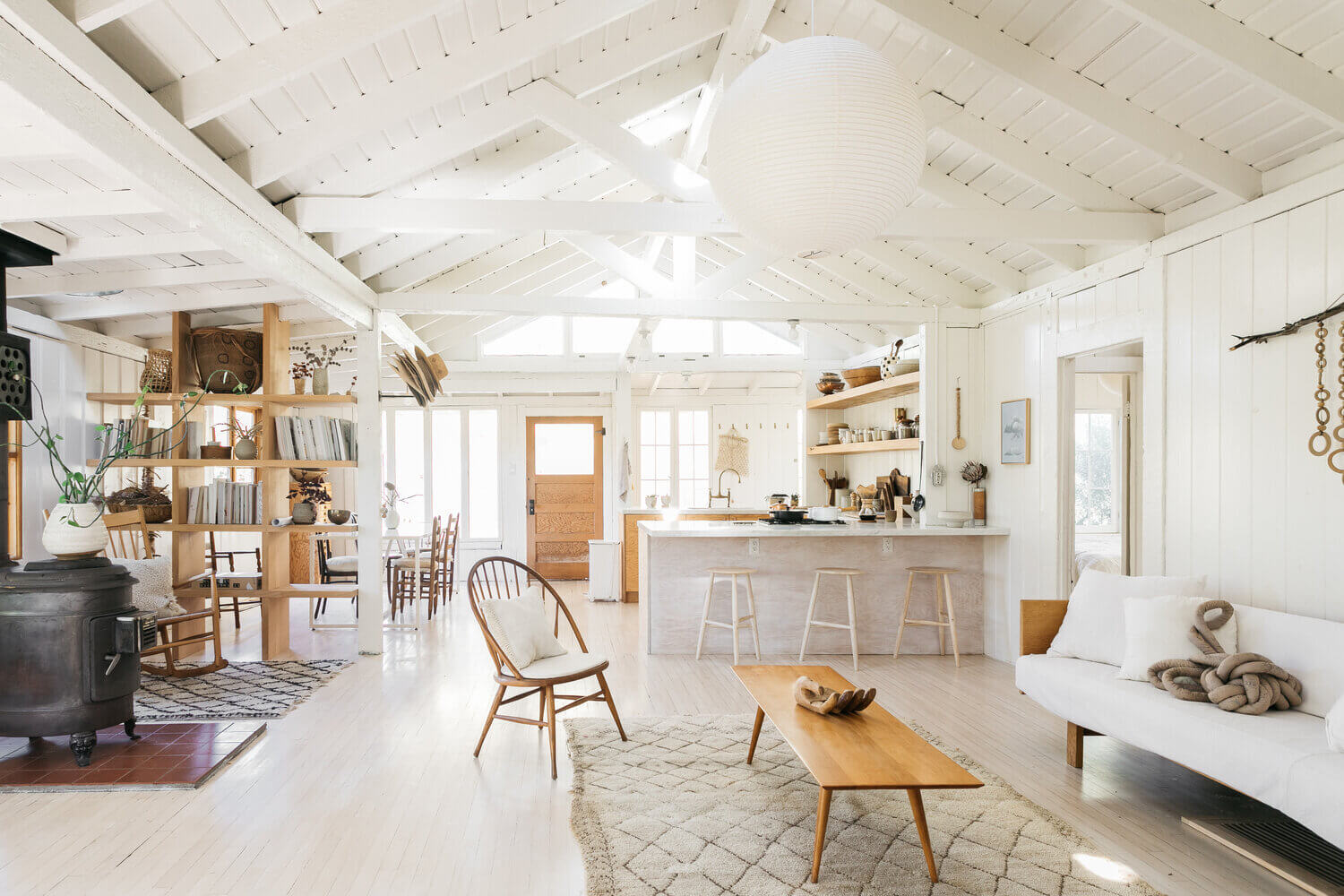 Topanga Canyon
Serene, light and vintage cabin.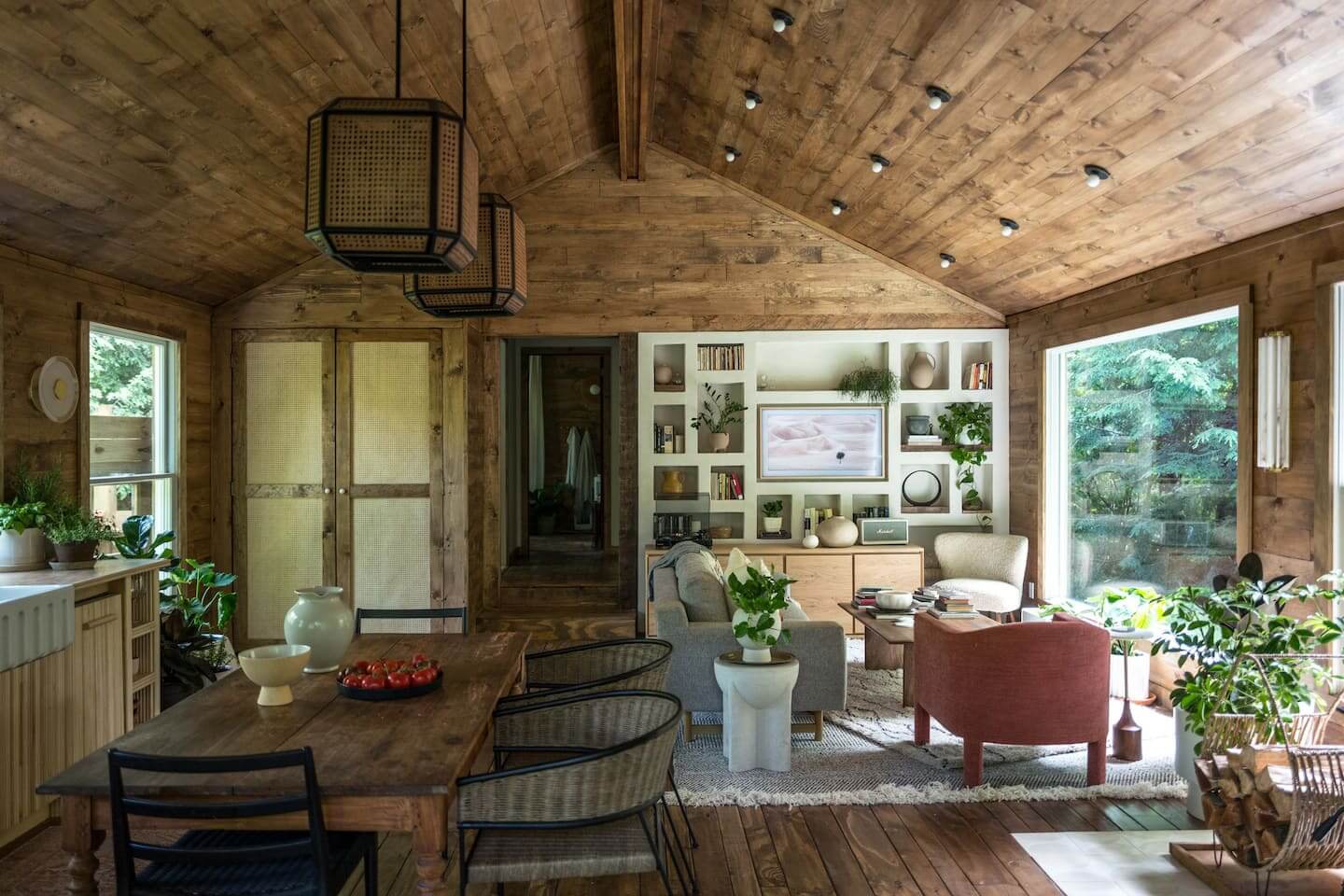 New York
Created by The Hunter Houses.
Handcrafted
In the woods of North Carolina.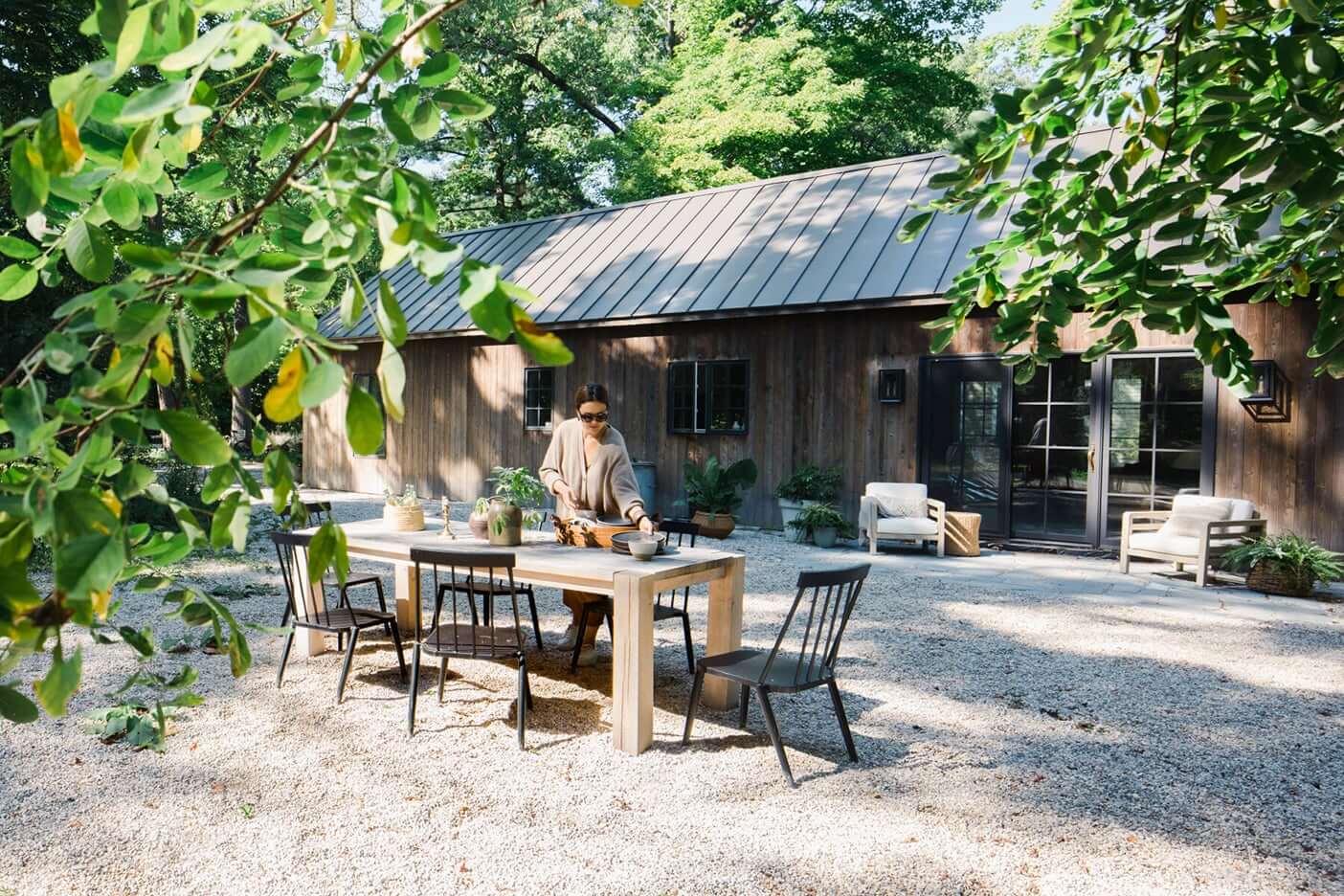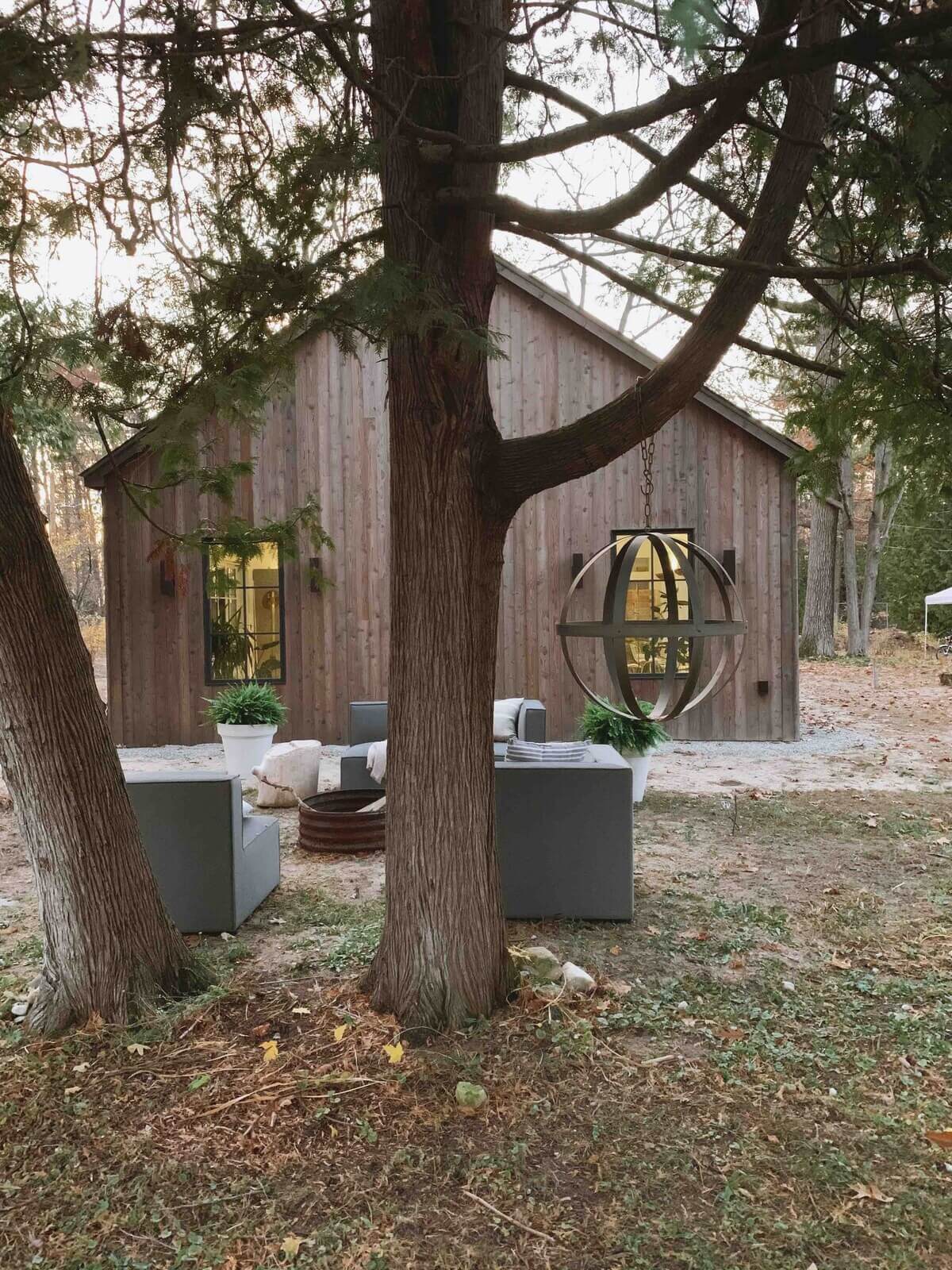 You can rent this cabin in Elk Rapids, near Lake Michigan, on Airbnb.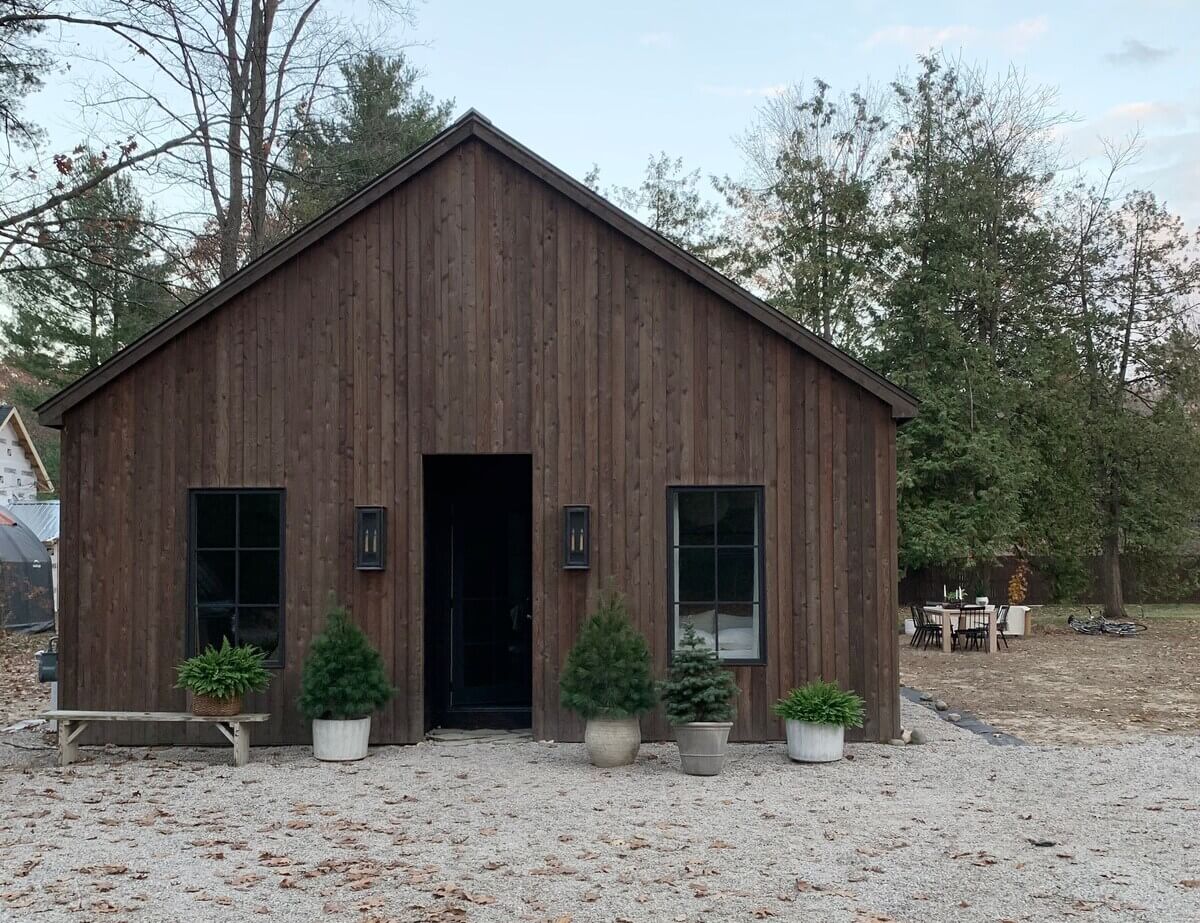 photography via Airbnb and Diana Paulson for Domino