A Warm Beige Studio Apartment in Sweden
In a cozy neighborhood in Gothenburg stands this lovely studio apartment. The apartment complex was built in the 1930s and still features original elements.
The 39 square meter apartment is divided into two rooms. The big room is used as a combined living room and bedroom. At the back of the apartment lies a separate kitchen.
When you move into a studio apartment, you're faced with some challenges. After all, you have to combine all functions into one room. If you're looking for tips on designing a studio apartment, then you can look at this blog post.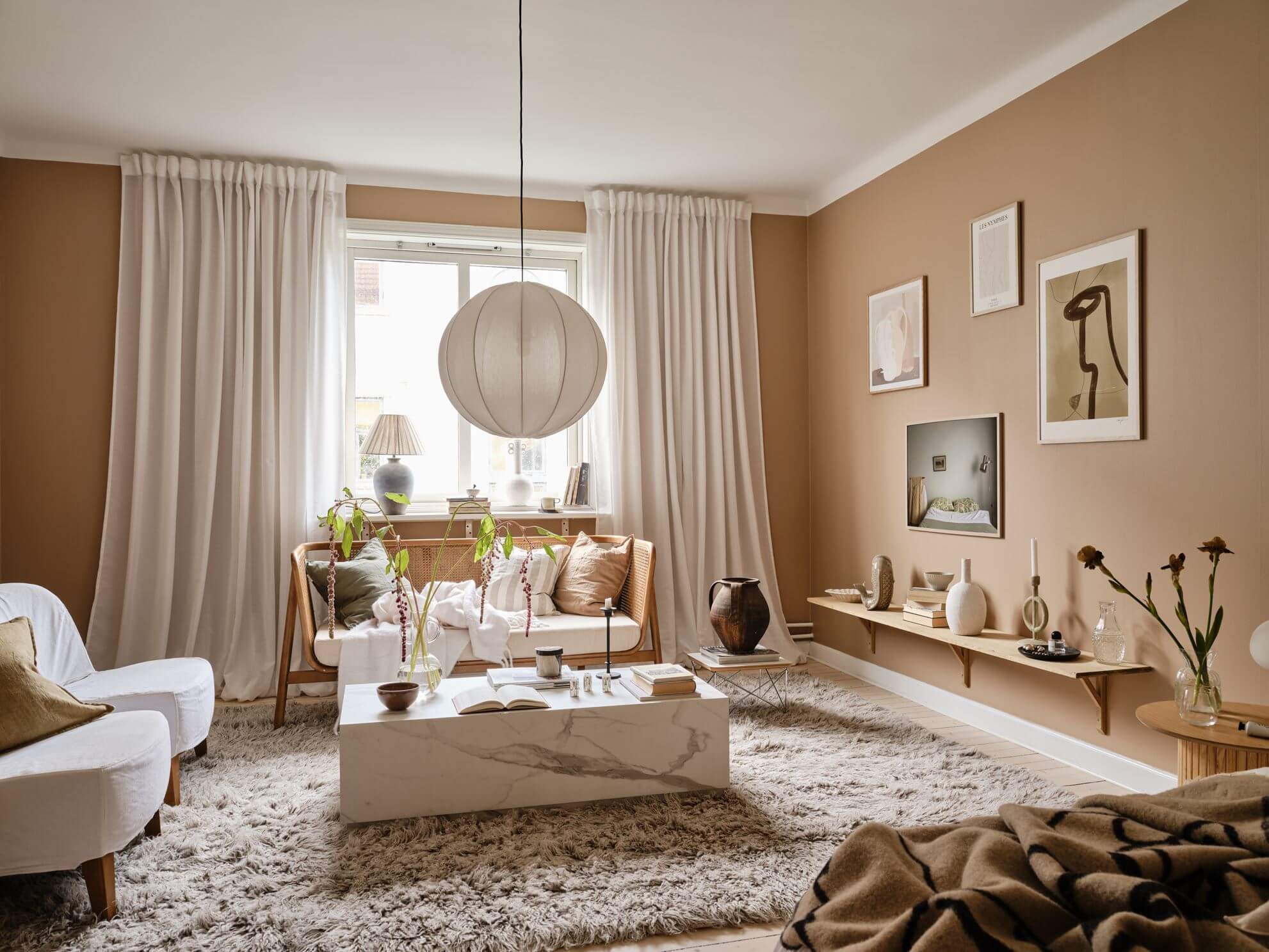 In this Swedish studio apartment, they decided to add a simple but effective way of separating the living and sleeping area. A large rug defines the living space, while the bed is placed on the other side against the wall.
The home is painted in a beautiful warm beige shade that instantly creates a cozy look and it looks great in combination with the natural materials of the sofa and shelf.
The pantry and serving cupboard in the kitchen are original. The white kitchen cabinets are glammed up with brass knobs.
The kitchen is pretty big for a studio apartment, with loads of built-in closet space and room for a dining table.
The doors have been removed, so they created an open-plan space with natural light coming from both directions.
styling by Livindeco and photography by Janne Olander for Stadshem