A Scandinavian Studio with Original Details
It's time for another home tour of a Scandinavian studio apartment. You know my love for small homes, and I'm always happy to see a well-designed studio apartment.
The apartment is located in the Södermalm area of Sweden's capital city Stockholm. Södermalm is one of the most popular area's and it's very hip.
And in this area you find some lovely historic buildings. Including the one in which our studio apartment is located.
The 32 square meter apartment stands in a 100-year-old building and some of the original features are still found in the apartment.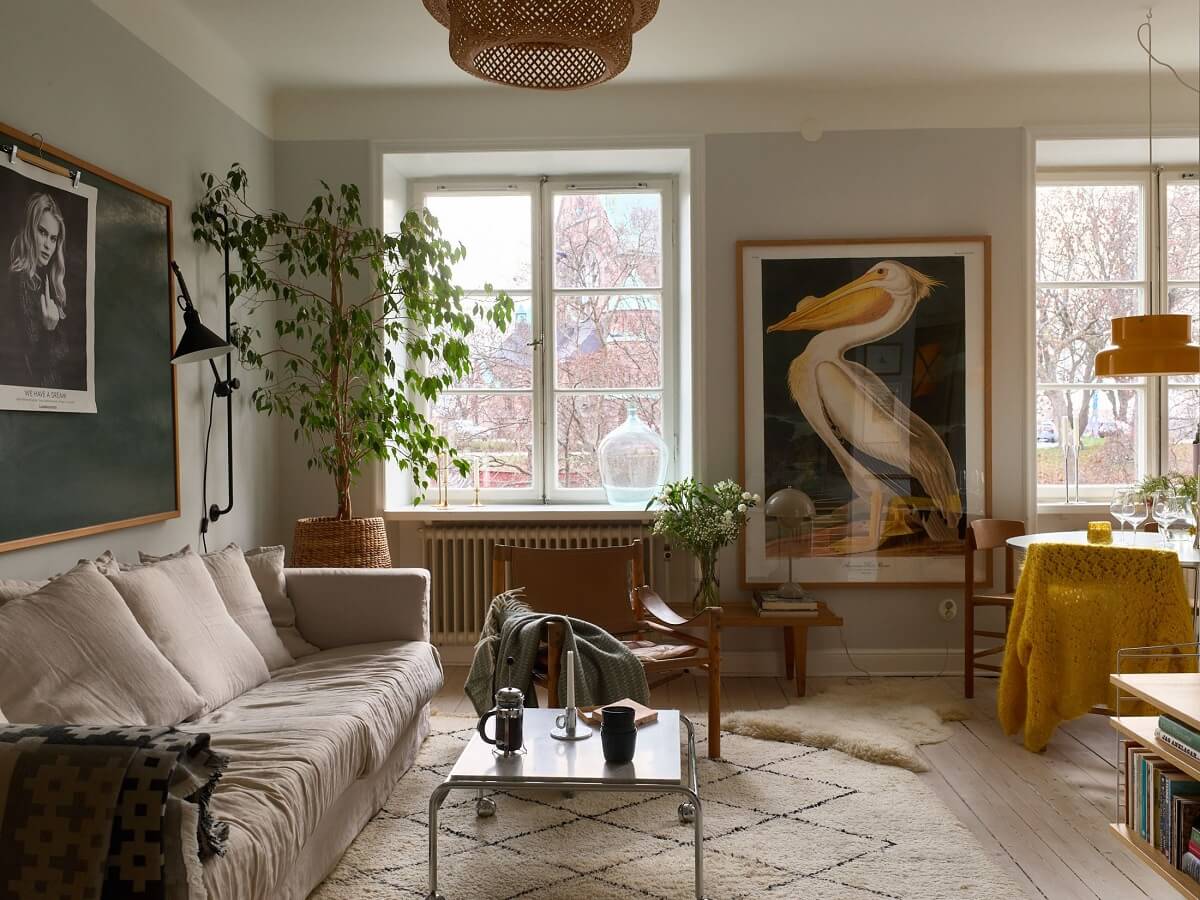 The wooden floors are original to the house and are treated with white pigmented hard wax oil.
The studio is divided into a living area and bedroom area in a subtle manner. A large rug defines the sitting area. While the wall-mounted IKEA IVAR cabinets start the bedroom area.
The walls are painted in a soft grey/blue tone called "Feather" by Alcro.
Read more on how to design a studio apartment.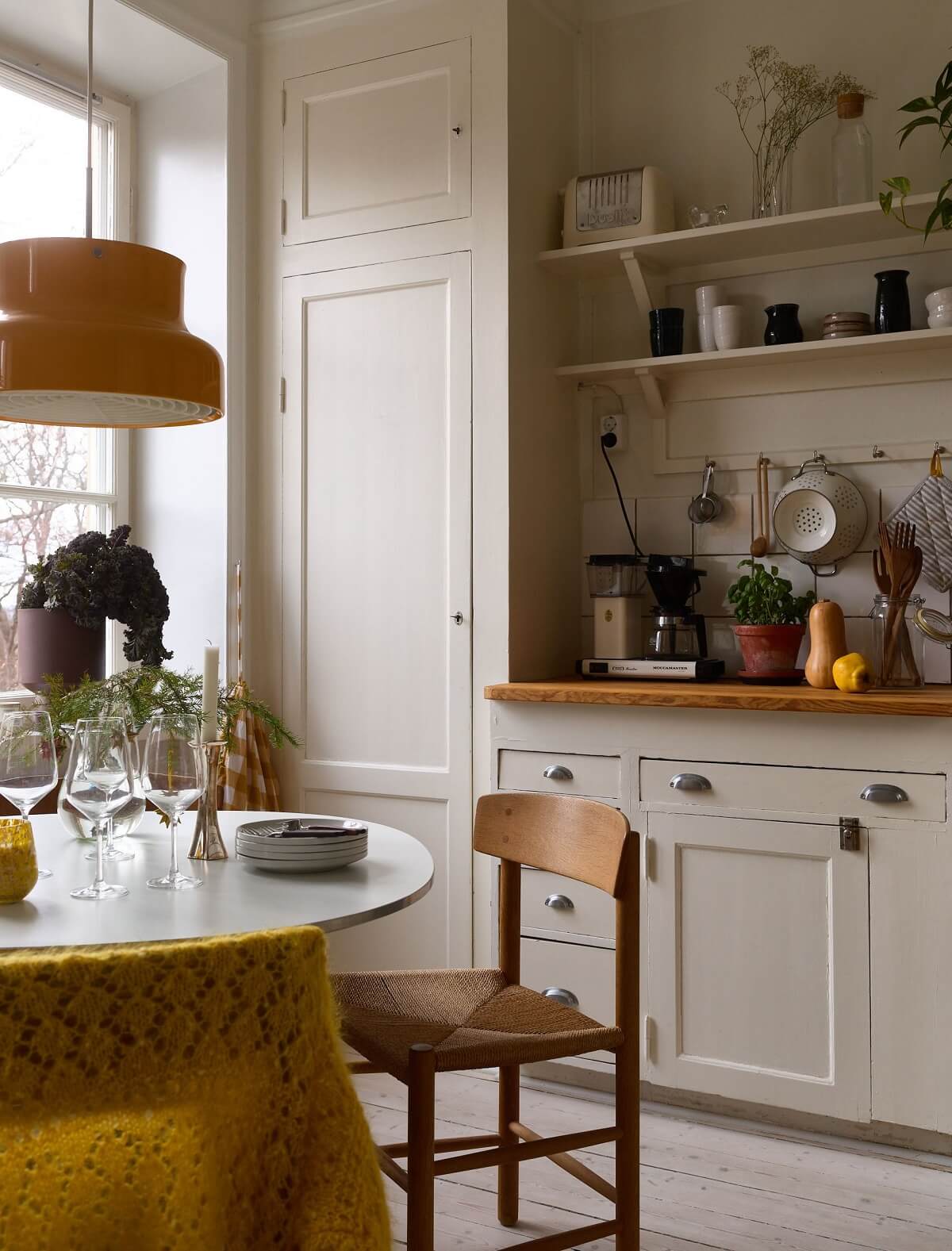 The kitchen is original to the house. Over the years subtle modernization have occured. Such as a "new" sink (added in the 1930s or 40s) and new appliances.
styling by Copparstad & photos by Boukari for Historiska Hem