A Modern Mountaintop Home in Napa Valley
Living in California can be a dream come true. But it can also be a nightmare. California is known for their wildfirest and many houses have been destroyed due to this.
Buttons and Ridgie Barton's a-frame home atop a mountain in the Napa Valley was also destroyed by these wildfires. So a new house had to be built on their steep but beautiful plot of land.
They asked architect Brandon Jørgensen of Atelier Jørgensen to design a new home where you can feel the connection with the outdoors.
The result is a modern black cladded house with large windows that will bring the outdoors inside.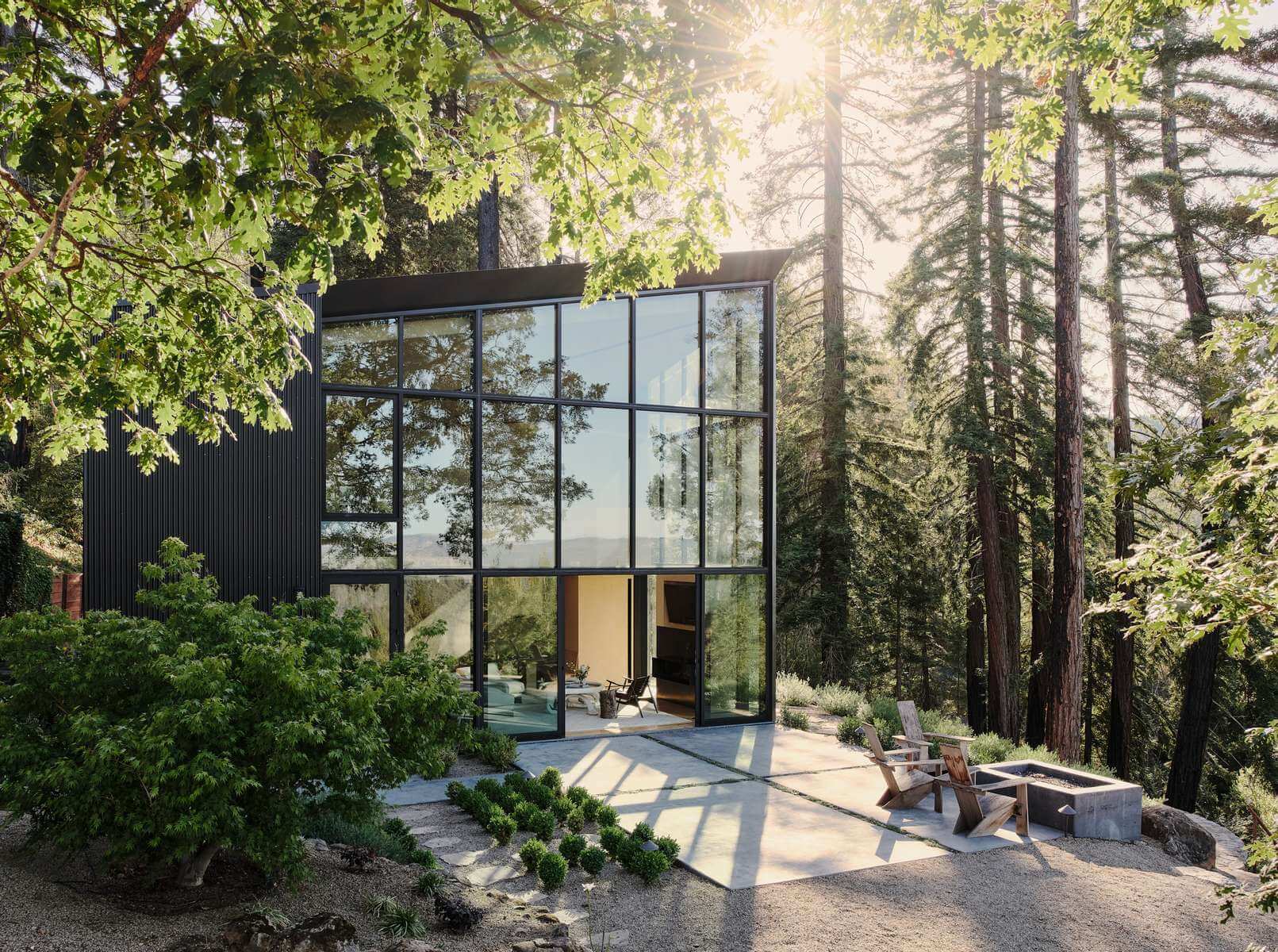 Making the most of the sunshine ánd moonlight. Large glass panes bring the outdoors inside.
The interiors are light but warm. The curved sofa is the perfect spot to enjoy the surrounding nature. Under the stairs is also a dining booth.
And in the kitchen you can also look outside, with a large horizontal window above the stove.
Above the kitchen and living room you will find the loft bedroom. The bed is carefully places so you can enjoy the sky from the bed.
When you live in a secluded spot you can add a floor to ceiling window to your shower. Almost making it an outdoor shower.
Though the entire home is decorated in neutrals. They changed it up in the bathrooms.
The open-plan house looks beautiful at night.
Take a look at these modern architectural homes:
photography by Atelier Jørgensen