A Luxurious Open Plan Architectural Villa in Sweden
I've got a rather spectacular home for you today (at least in my opinion). This architectural villa was built in 2017 close to a nature reserve on Lidingö, just north of Stockholm.
Last year Swedish business woman Isabella Löwengrip bought the home but now she put it up for sale again. So now we can look at the pictures of this beautiful architectural villa.
Everything about this home is impressive. It's a spacious villa, but the smart design creates cozy spaces. Double height ceilings bring in loads of light and you get a lovely view over the surrounding landscape.
Ps: If you love Scandinavian tv-series: this place is also used as the home of bank director Peder in the Swedish serie 'Fartblinda' (or Blinded as the serie is called in English)
Everything about this home is impressive, the open plan living space has double height ceiling and large windows overlooking the surrounding nature. Despite the size it still feels cozy because of the sunken lounge area with fireplace.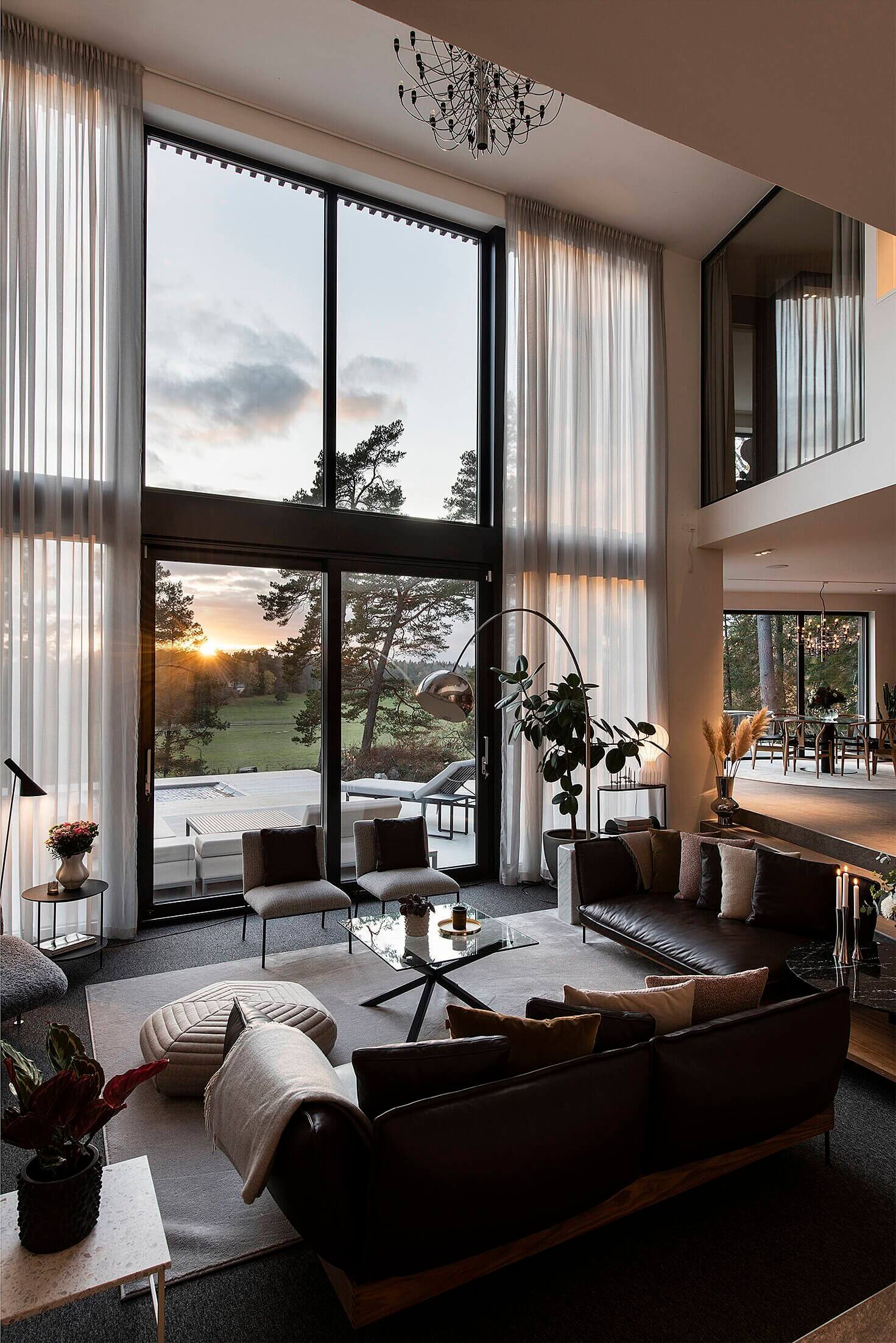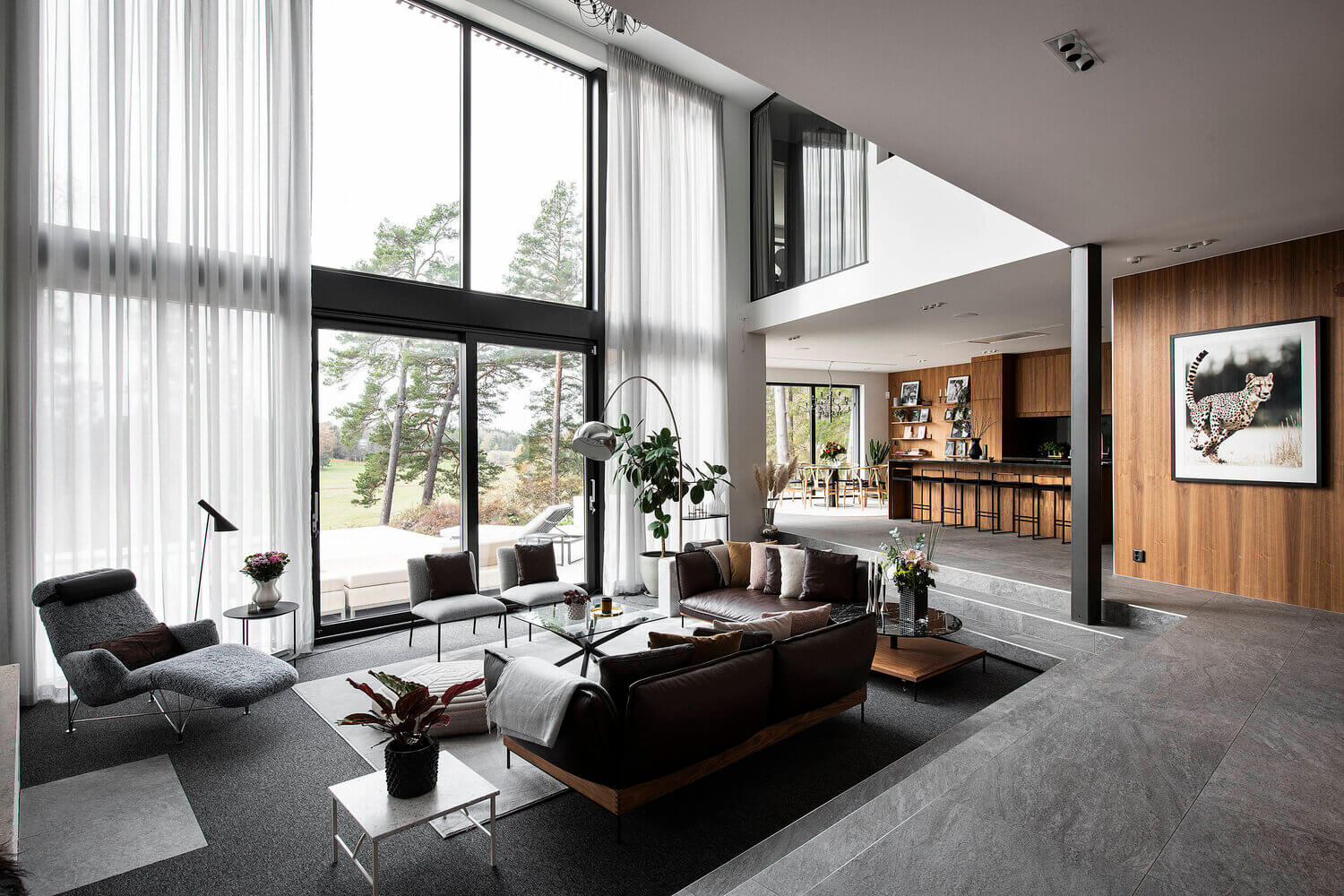 The large walnut kitchen has a breakfast bar, a dining space ánd a breakfast booth (I mean, why not all 3 if you have the space for it).
From the upstairs gallery you have a wonderful view over the living spaces and the nature outside.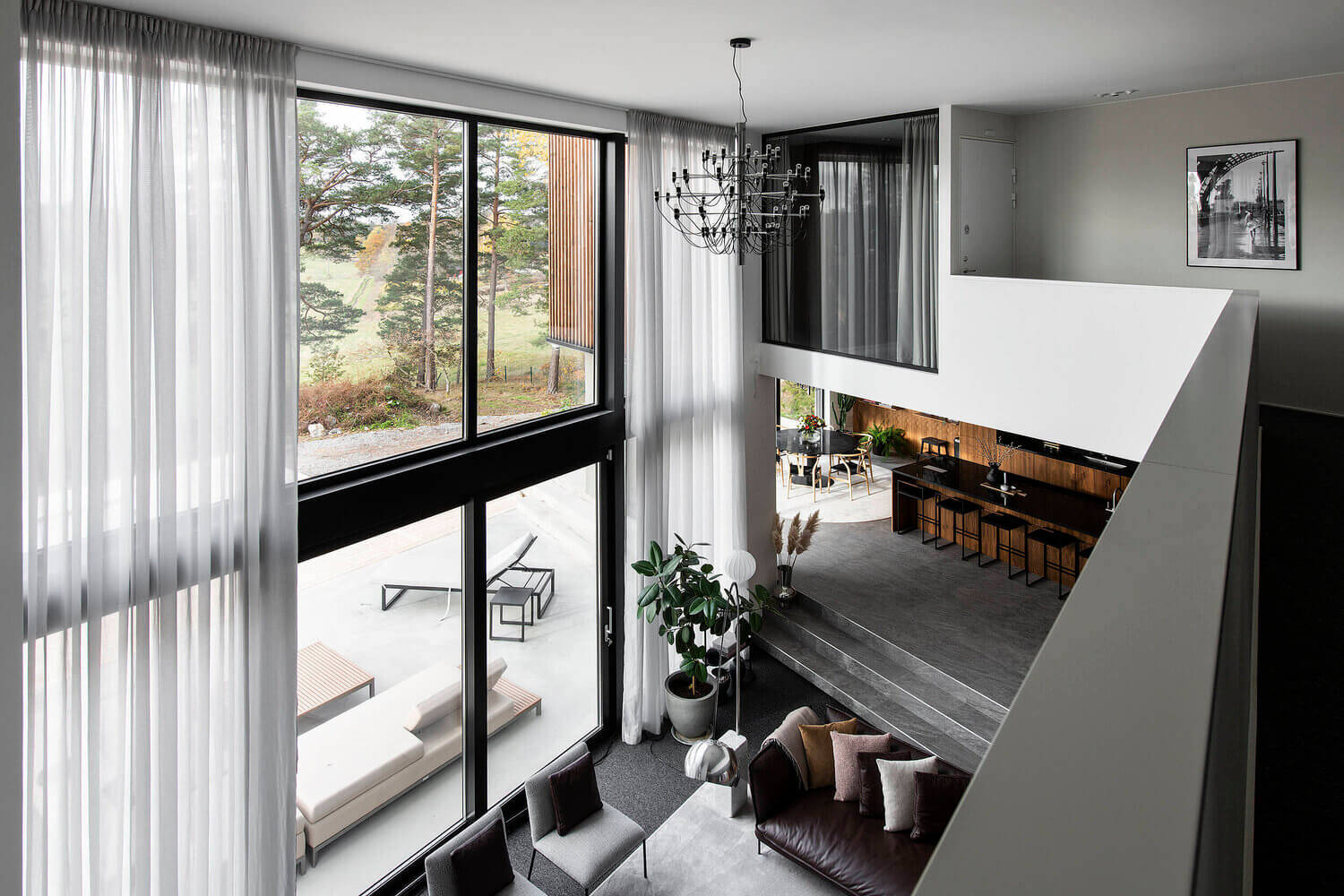 Upstairs are the private rooms, with again lots of walnut touches in the walk in closet, bedrooms and bathrooms.
I wouldn't expect anything less, but of course this Swedish villa also has a walk in closet. Again in a warm wood look.
The walnut details in this home are absolutely beautful.Walnut is such a warm wood and adds so much character to a home.
Everything about this home is high quality and impressive, you can buy it if you want because it's for sale through real estate agency Wrede.
photography by Elisabeth Daly