An Industrial Scandinavian Apartment with Exposed Brick Wall
I have a very cool home tour for you today. This former dairy shop has been remodeled into a cool 1-bedroom apartment in Stockholm.
You immediately notice the large brick wall in the living space which gives the room an instant industrial vibe. Combine this with the dark textures and concrete floor and it's the perfect example of a cool industrial apartment.
Next to the blue kitchen you'll find the stairs leading down to the basement which has been converted into a bedroom. There's a small window which brings in natural light and the closet has mirror doors to reflect the natural light which makes this actually a pretty light room, it's a very smart decorating idea!
If you're looking for cool decor inspiration, this apartment is everything you wish for!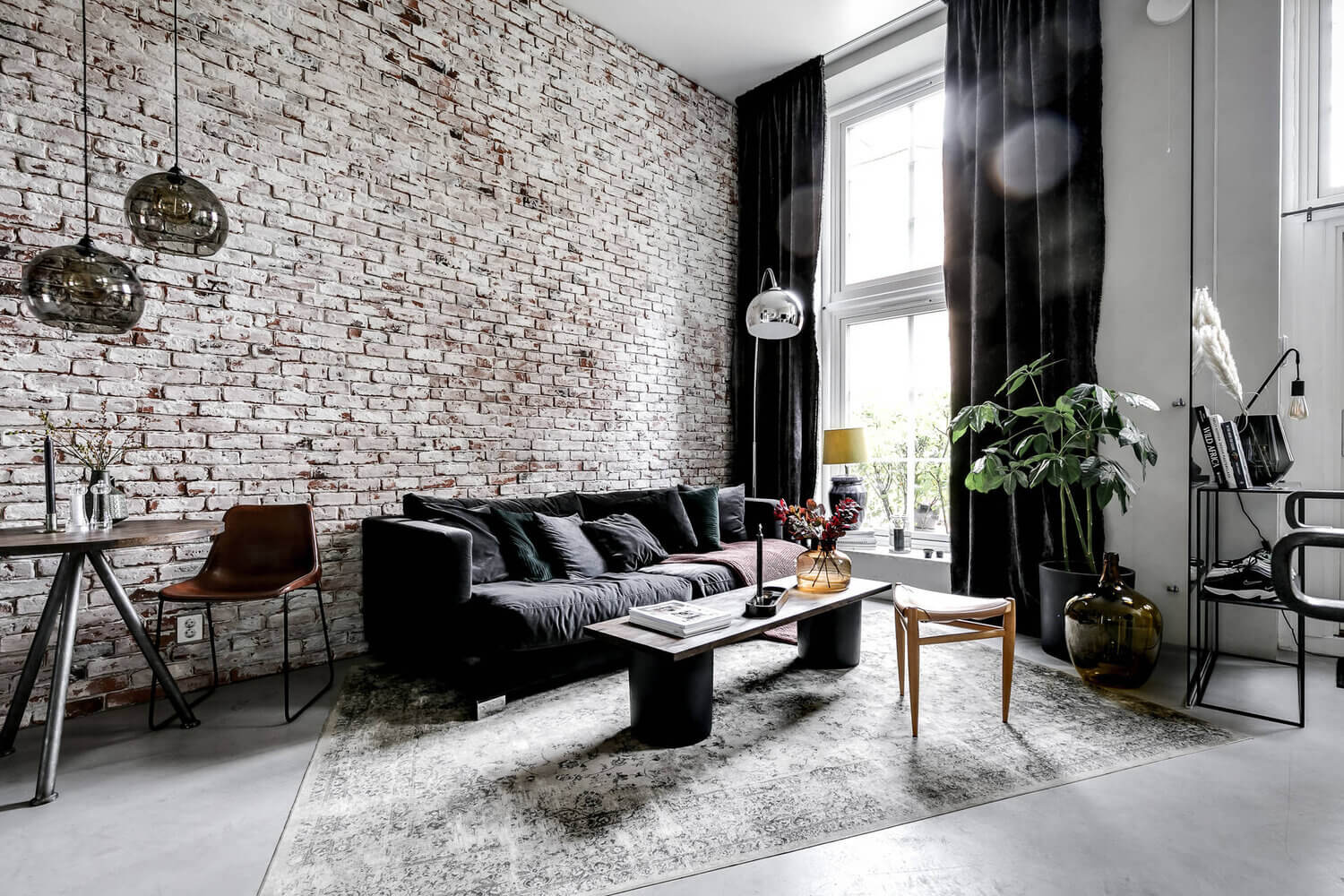 photography by Henrik Nero for Alexander White