Interior Design Trends 2022: Styles, Decor and Color
The new year is on its way and it's time to start looking at the interior design trends 2022. With two rather difficult years behind us, it's essential to create a home that we're comfortable with. And the home decor trends of 2022 reflect that sentiment.
What are the interior design trends 2022?
Thome trends of 2022 are diverse. We see a love for nature in colors and decor. But also organic shapes in furnishings, And on the other hand we see vibrant interior details and unique designs.
In this post, you will find the interior trends 2022. And you will find out everything about the trending interior styles, home decor trends 2022, and the color trends for 2022.
(Small) Multifunctional Spaces
In the last few years we HAD to change our rooms to add a home office or a study/teaching space for the children. I expect that working from home will remain a fixture in our lives. But this isn't the only reason for creating more multifunctional spaces.
This tiny house in The Netherlands is made of recycled wood. The house is decorated with thrift store finds. And on the roof lie solar panels (see the tour)
We are rethinking the way we live. It is less about how we think certain rooms should look. And more about how we feel in our homes and how we can create the most comfortable home that suits our own personal need.
With more one-person households than ever before, we also see more people living in smaller spaces. And this is also a conscious decision. We're thinking more about the environment and small living often means more sustainable living.
In a small home, you have to think multifunctional. Storage has to be found in unusual spaces, furniture has to be double duty and more conscious decisions are made about what to buy for your home.
You can find many small space ideas in The Nordroom's post about how to design a studio apartment & home orginizing ideas by IKEA.
Add wallpaper in unexpected places
We all know that wallpaper is great on walls (as the name suggests). But you can add wallpaper in many other places. And this interior design trend 2022 adds fun and pattern to your home. I have seen wallpaper in cabinets, on the ceiling, and as a cover of a dull cabinet to make it blend into a room.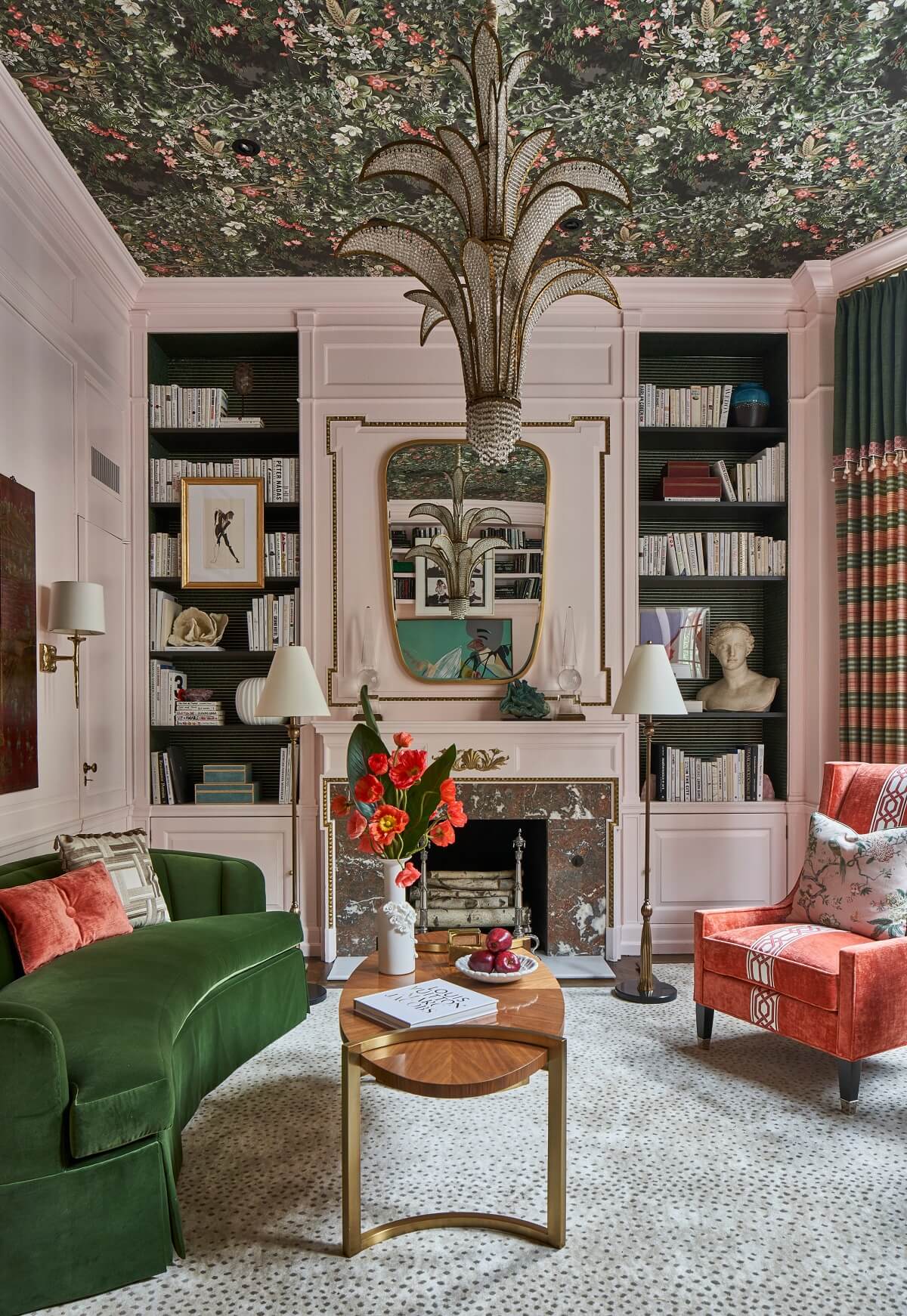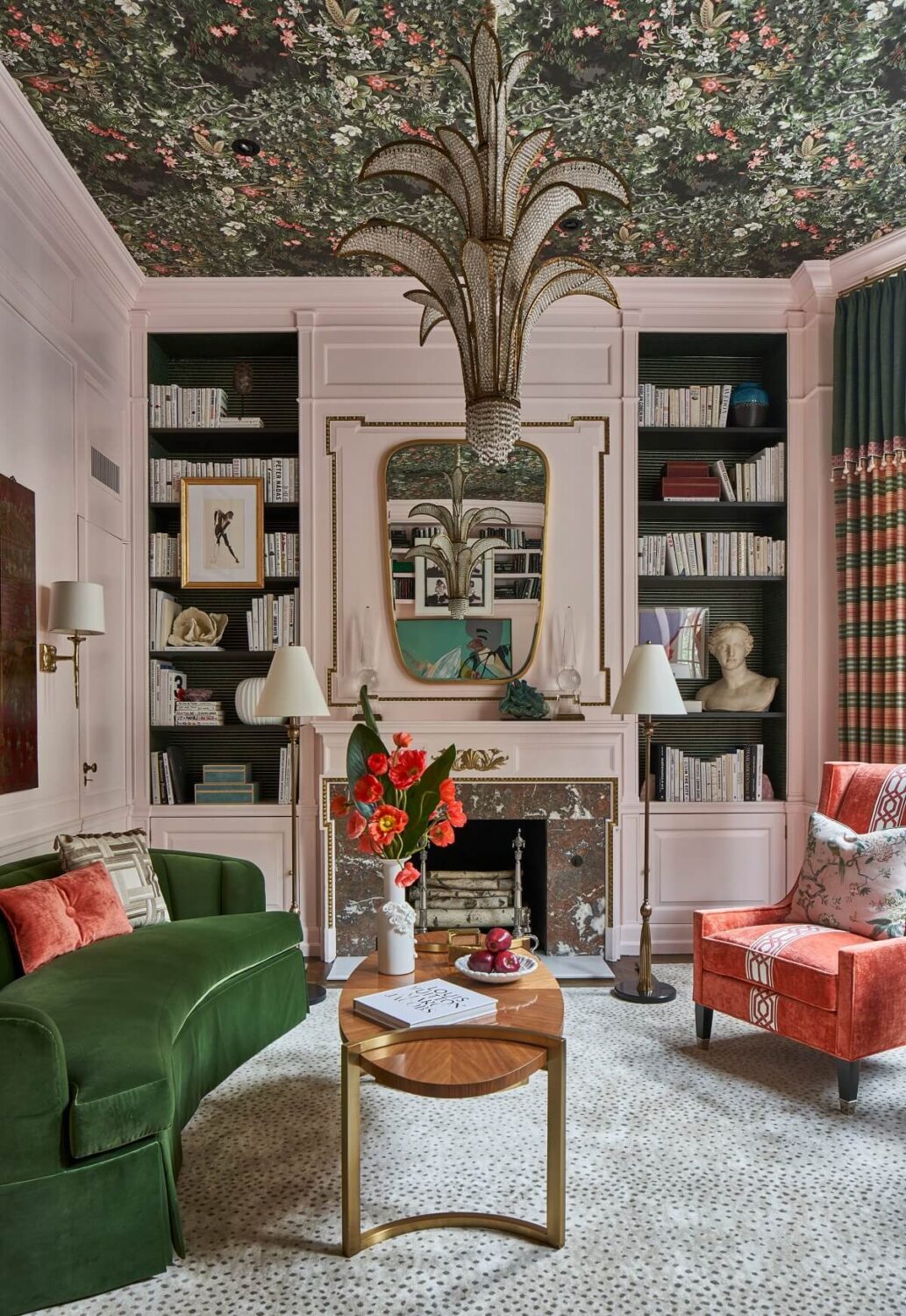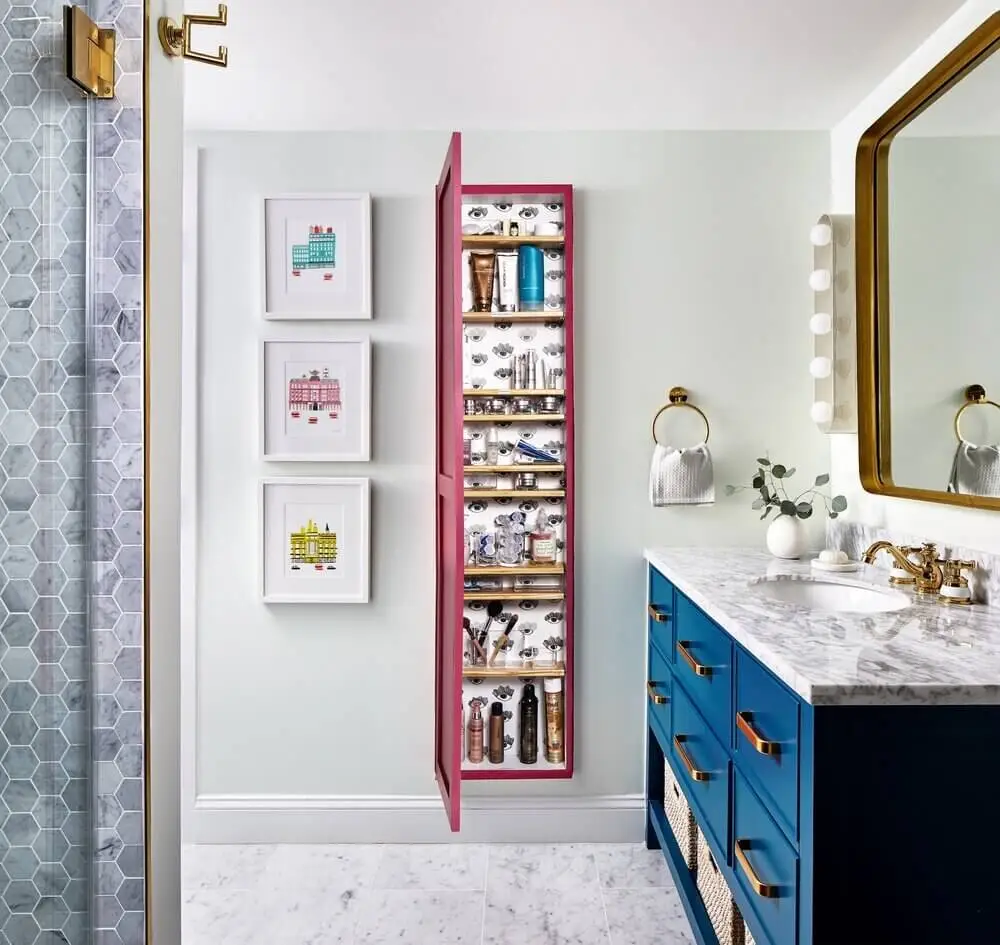 Sustainability in your home
Sustainability is a home decor trend we have seen for a couple of years. And in 2022 this design trend for more sustainability in our homes continues.
Upcycling
Upcycling means you take unwanted pieces and waste materials and turn this into a new product. With sustainability in mind, upcycling is an interior trend that we can all get behind.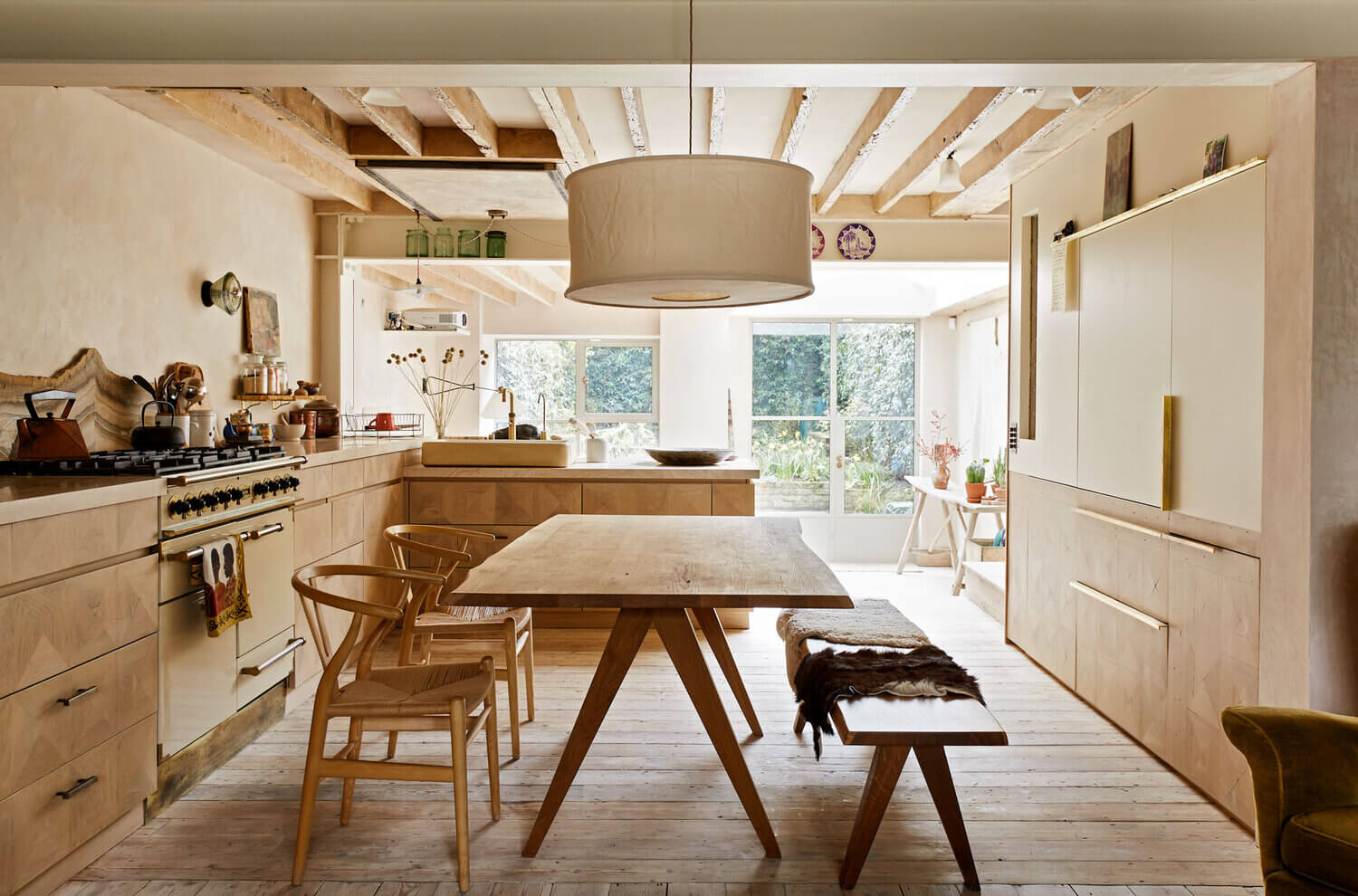 You can find this trend also in popular chain stores. For example, IKEA uses many upcycled materials. Curtains are being made of PET bottles and waste fabrics are turned into new rugs and pillows.
Vintage & antique furniture and decor
Expect to see more vintage and antique furnishings and decor in the home decor trends for 2022. Shopping vintage is a great way to create a more sustainable home. Plus vintage and antique furnishings add a lot of character to your home interior.
Natural materials
One of the overall themes in the home decor trends for 2022 is nature. You can see that in the color trends 2022 and also in the way we decorate our homes (f.e. with plants). Furniture and decor in natural materials is an easy way to create a natural look in your home. Be sure to choose items where the materials are ethically sourced.
Biophilic design
Biophilia is the human desire to connect with nature. And I expect to see this also in the interior design trends 2022. This connection with nature can be created in several ways.
Plants
The easiest way to bring nature inside is by adding plants to your home. There are many books which help you create an indoor plant oasis.
Indoor/outdoor living
We've spend more time outdoors in the last couple of years and this love for the outdoors continues in our home life. I expect to see more indoor/outdoor living in 2022.
Large windows
I see more use of large windows in homes. And not just in the usual spaces like the living room and kitchen. But in the more forgotten rooms like a bathroom I also see more large windows and skylights.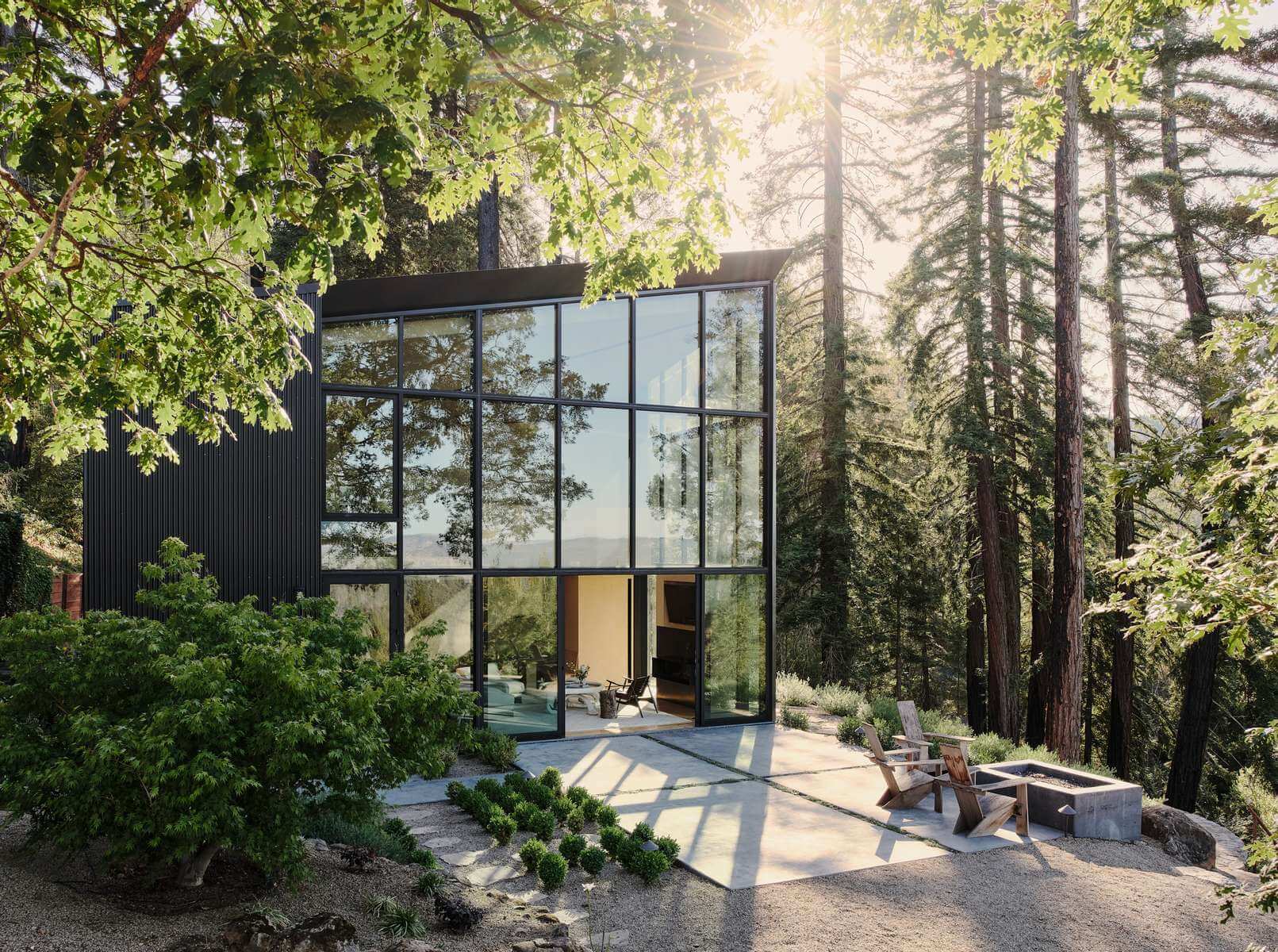 Natural materials
As mentioned before, you can bring nature indoors by adding natural materials to your home. In 2022 I expect to see many terracotta floors, but also materials as cork are a great way to bring nature inside.
Find out how you can create a modern home style with terracotta floors.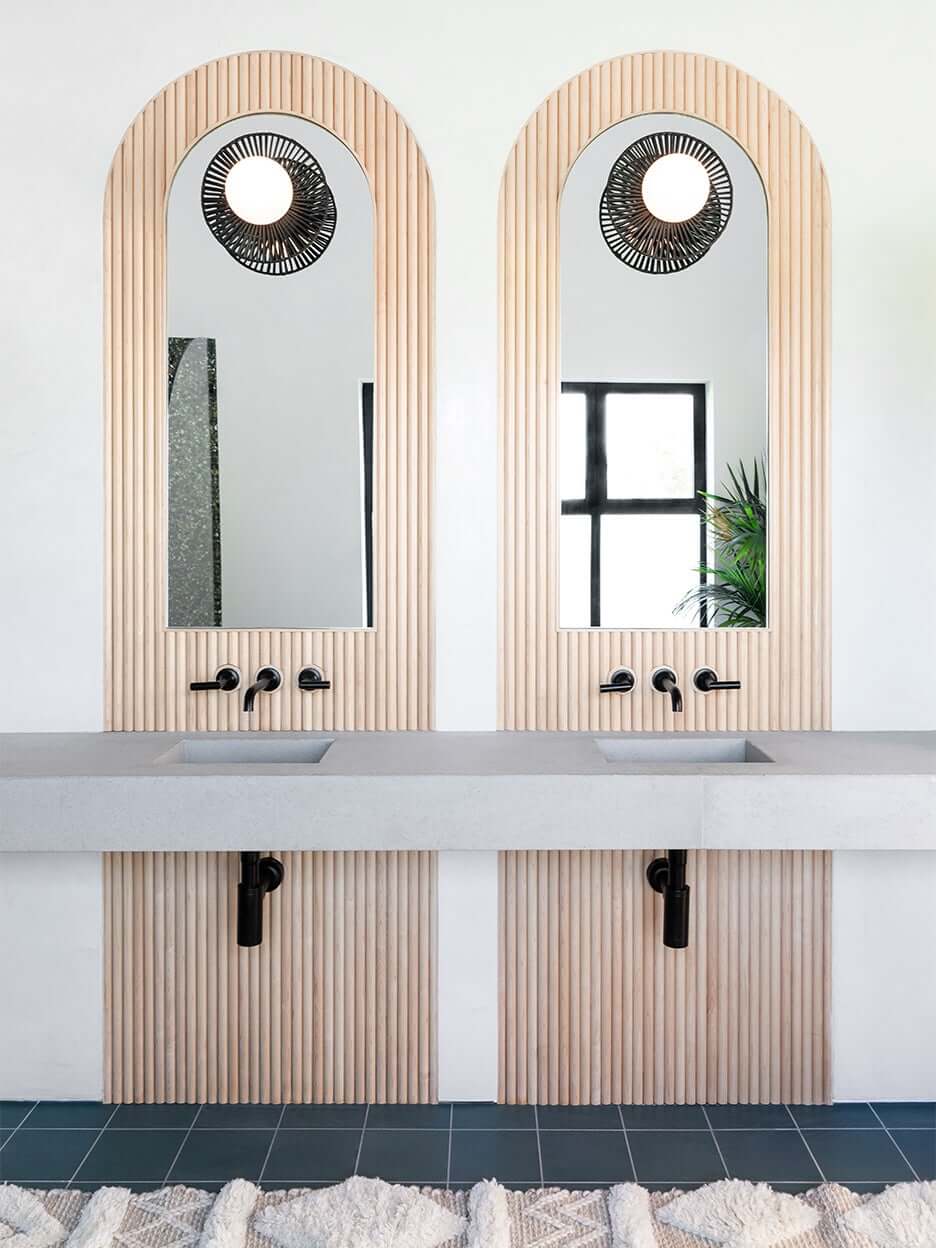 Organic and round shapes
The love for nature in our homes doesn't just end with colors and plants. But also the furnishings and decor get a natural look. Expect to see more organic and rounded home decor and furniture in 2022.
Sofa's with rounded edges, organic prints on decor and round and organic home decor pieces give your home a soft and natural look.
Emerald green decor
Online store Etsy sees a sharp increase in searches for emerald green home decor. And Etsy even named it as their Color of the Year 2022. Emerald green is a vibrant darker green hue which add a colorful luxurious touch to your home.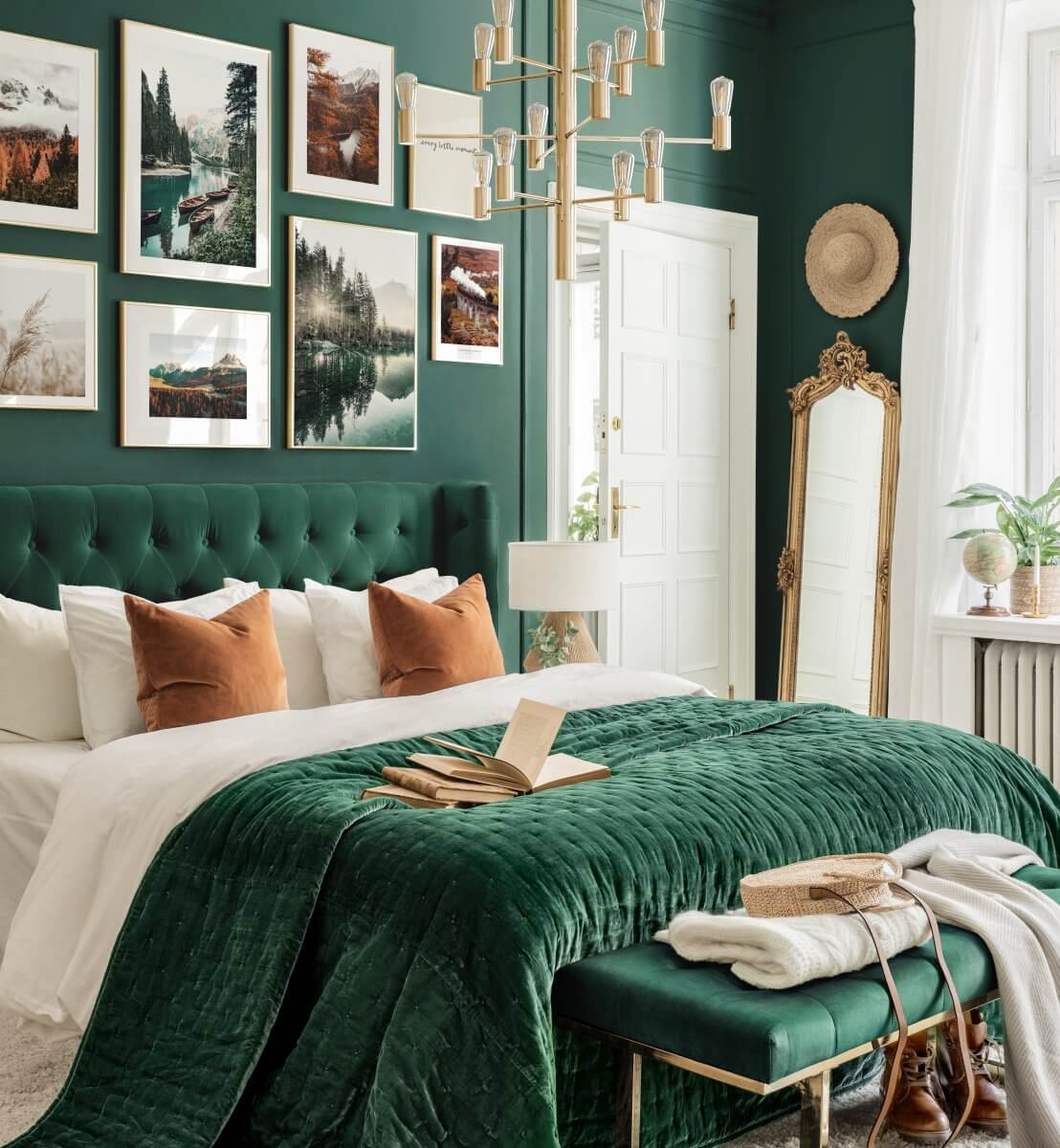 You can add emerald green to your home by painted the walls, but it is also great for tiles, (velvet) pillows and throws, bedding, glasswork, and art.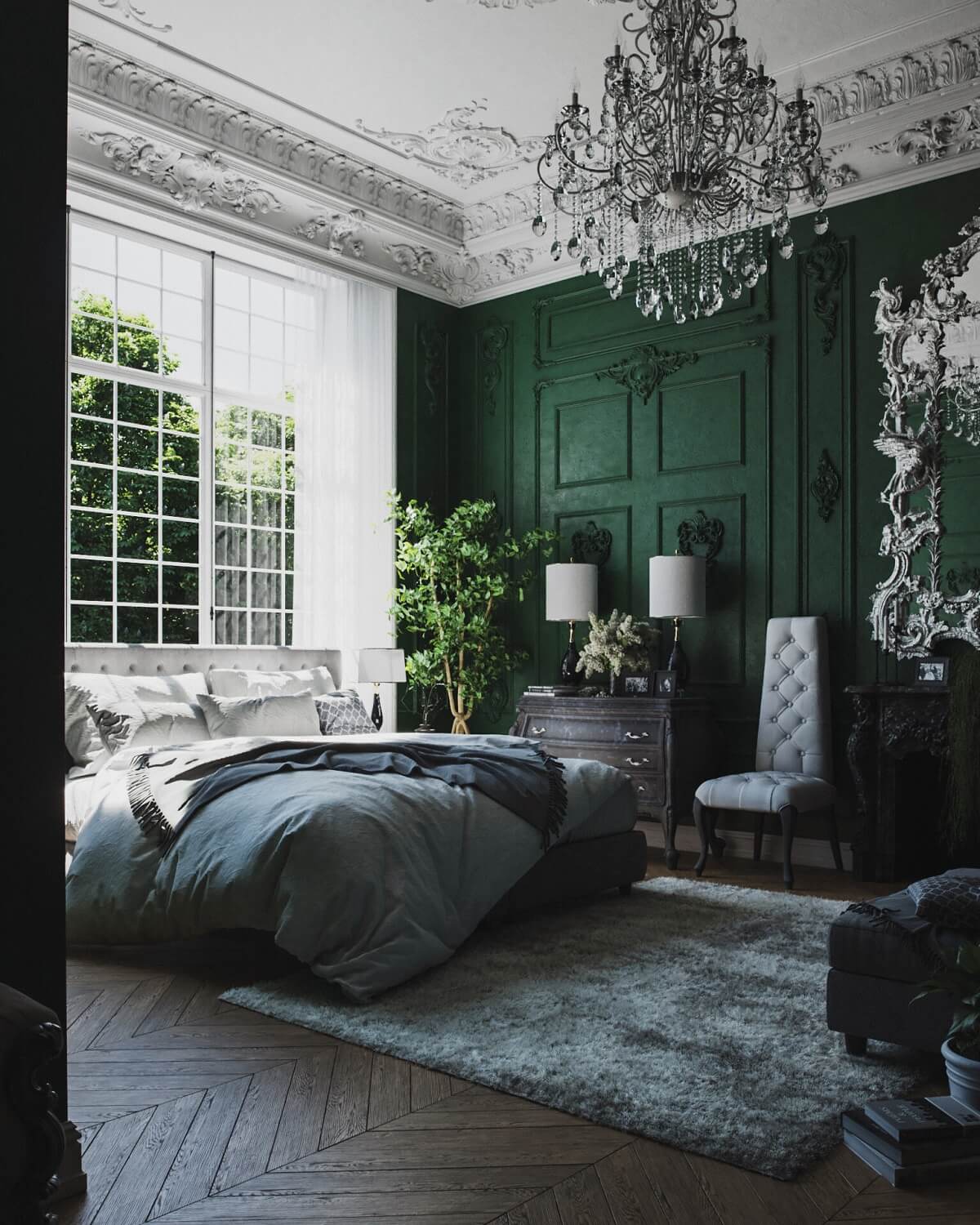 The 70s are back, but with a modern twist
Some people will shudder, thinking about 70s design. But in the 2022 interior design trends, we see 70s touches with a modern twist. Don't expect that specific 70s orange color to make a comeback. But now the 70s trend is more focused on warm earthy tones. But the warm atmosphere, curved furnishings, and a mixture of patterns are something to look forward to in 2022.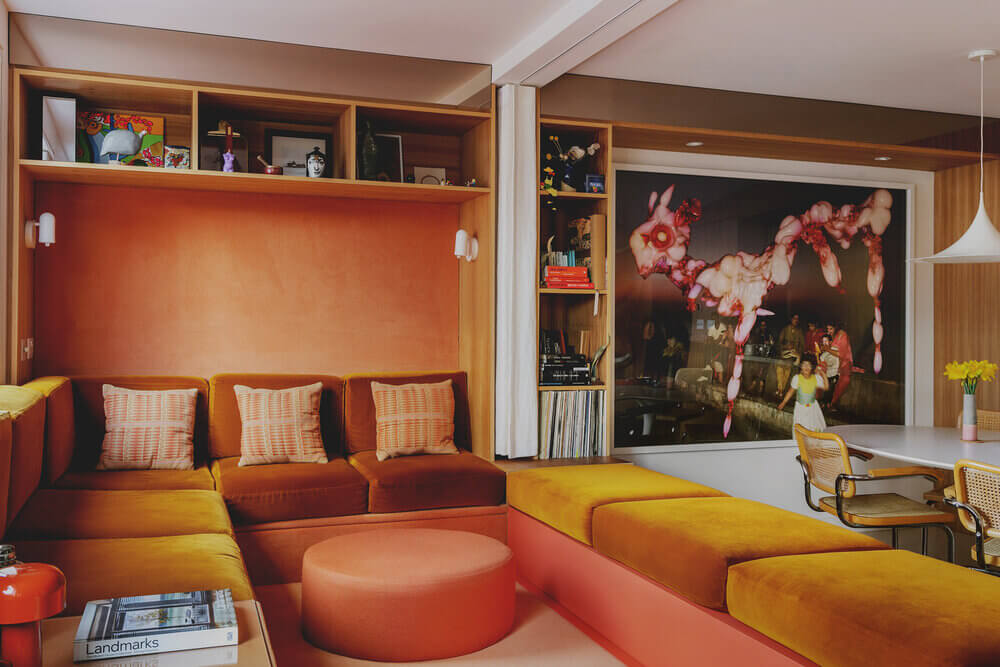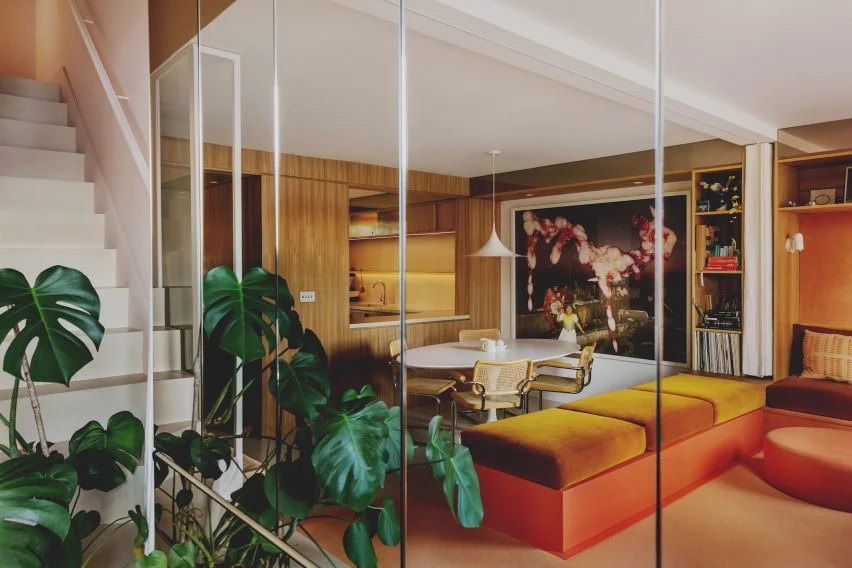 Take a look at these 70s inspired homes: A colorful London townhouse with plants & a Californian 70s inspired home (2 images you can see above).
Statement Lamps
The lamp is taking the spotlight in our homes in 2022. Lamps aren't just for lighting your home but they are a statement piece on their own. The lamp is now an artistic object, and the 2022 home decor trends sees lamps in unique and sculptural shapes.
This trend is easily combined with the vintage/antique trend we are seeing in 2022. You will find many unique gems in vintage stores.
Home Decor Color Trends 2022
The 2022 home interior color trends are a nice mixture of shades that will suit every interior style. Whether you want to create a warm neutral home, a colorful neutral home, or a vibrant colorful home. The Color of the Year 2022 picks and their complimenting color palettes will create a wonderful colorful home.
Color as a neutral base
The majority of paint companies have chosen a natural shade as their color of the year 2022. With the exception of Pantone because Pantone's Color of the Year 2022 "Very Peri" is a vibrant blue shade with violet undertone. But I still expect you can expect to see many (subtle) light blue and green shades in 2022.
And these blue and green colors work perfectly as a neutral colorful base for your home. Blue and green are versatile colors, that can be combined with many other shades. From other neutrals to vibrant colors.
See also: How to style Benjamin Moore Color of the Year October Mist
Warm neutral tones
Life has been uncertain and hectic in the last couple of years. And I don't expect any changes in 2022. Therefor many gravitate towards creating a home that feels warm and has a calm look.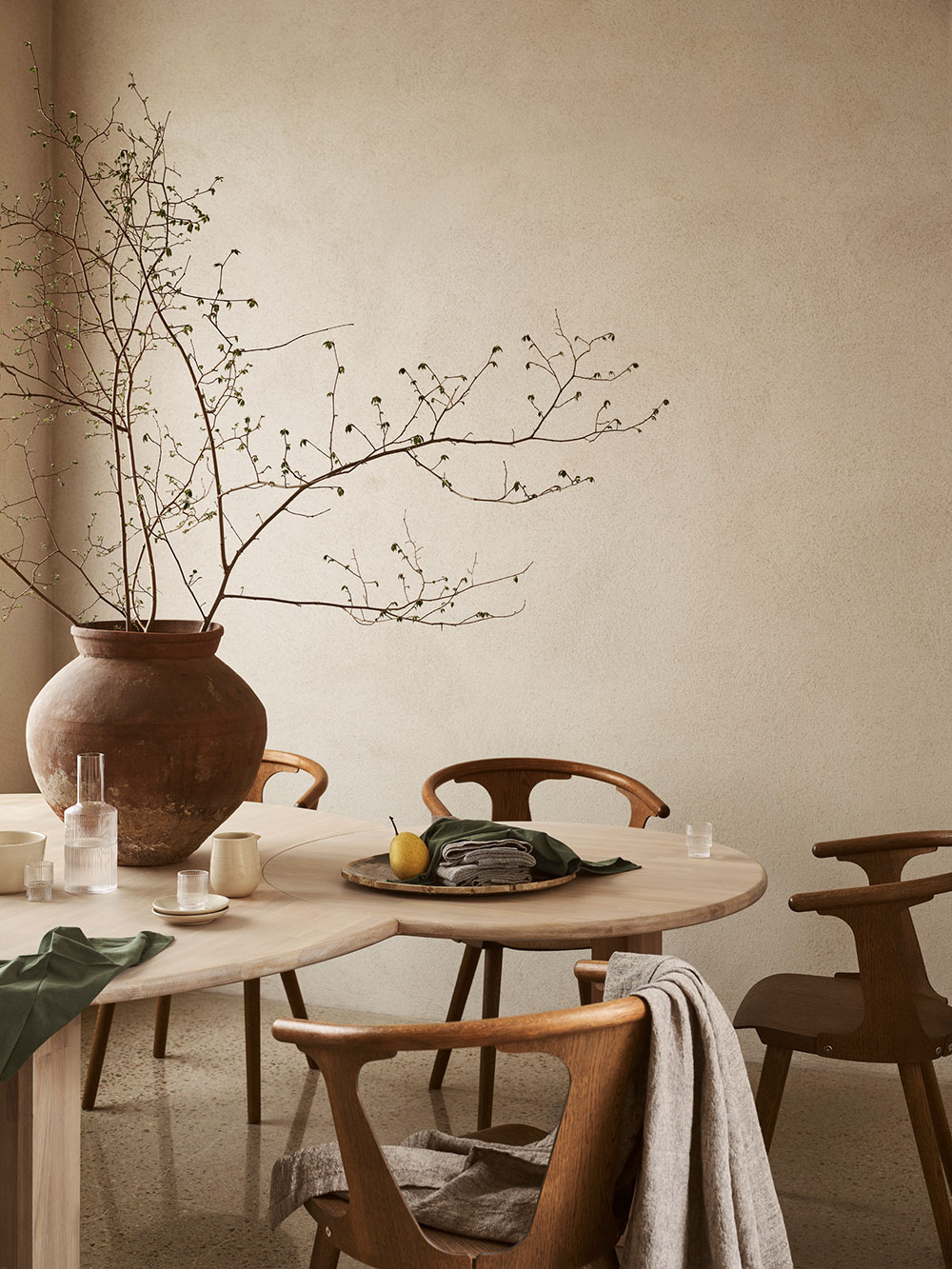 Expect to see many warm neutral in interiors next year. With beige, browns and earthy tones creating this warm look in our 2022 homes.
Vibrant colorful rooms
But these sometimes gloomy moments in our lives also makes us crave color. And not just color but vibrant and cheerful color shades. The interior color forecast for 2022 shows bright color tones such as yellow and pink to create a cheerful look in our homes.
For the full Home Decor Color 2022 report, you can read the Home Decor Color Trends 2022 post by The Nordroom.
The 2022 interior design trends are building further on the trends of last year. Lots of attention to nature, sustainability and creating a warm comfortable home. Which of these home trends 2022 will you add to your home?
Pin me for later: Interior Design Trends 2022