A Colorful 70s Inspired Home in London
If you've read my Interior Trends 2022 blog post, then you'll know that the 70s are making a comeback. And today I want to share a home that fits that interior trend.
This semi-detached townhouse in London is decorated in a blend of styles. You see Mediterranean influences, vintage design ánd 70s inspiration.
Each room in this house has its own decor style. But overall the home is colorful with natural elements and with a vintage vibe. Let's take a look!
On the ground floor you'll find this large open-plan kitchen. With light blue kitchen cabinets, a mustard yellow sofa and plants it's a colorful affair. But this is contrasted with natural materials.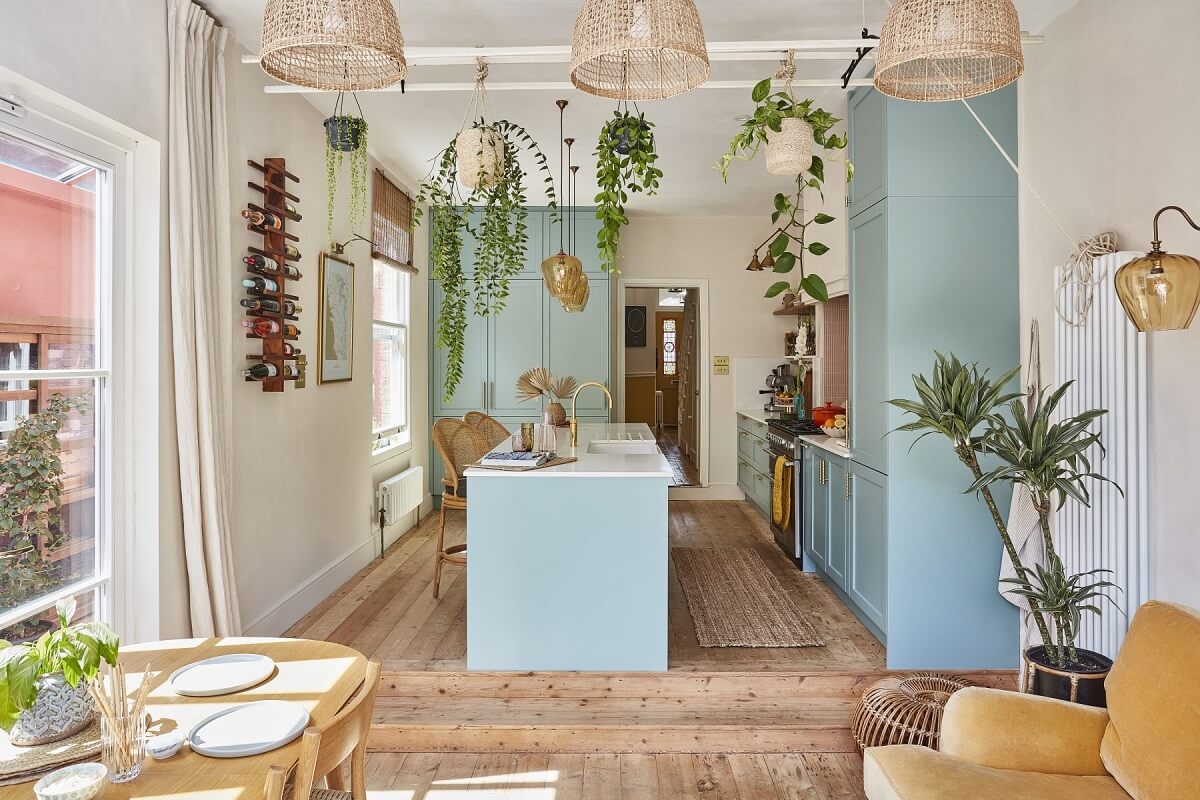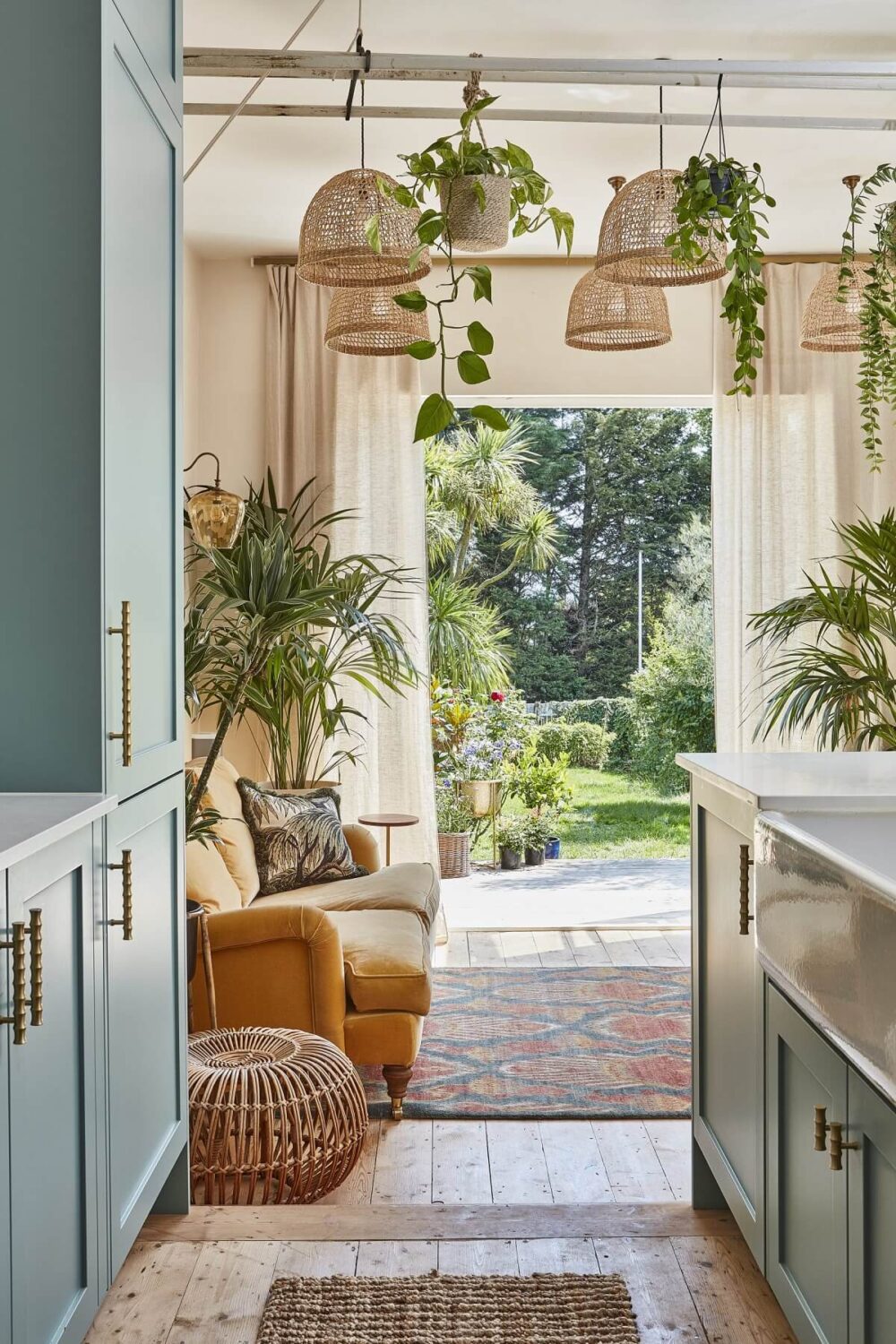 From the sitting area in this kitchen there are double doors leading to a spacious garden.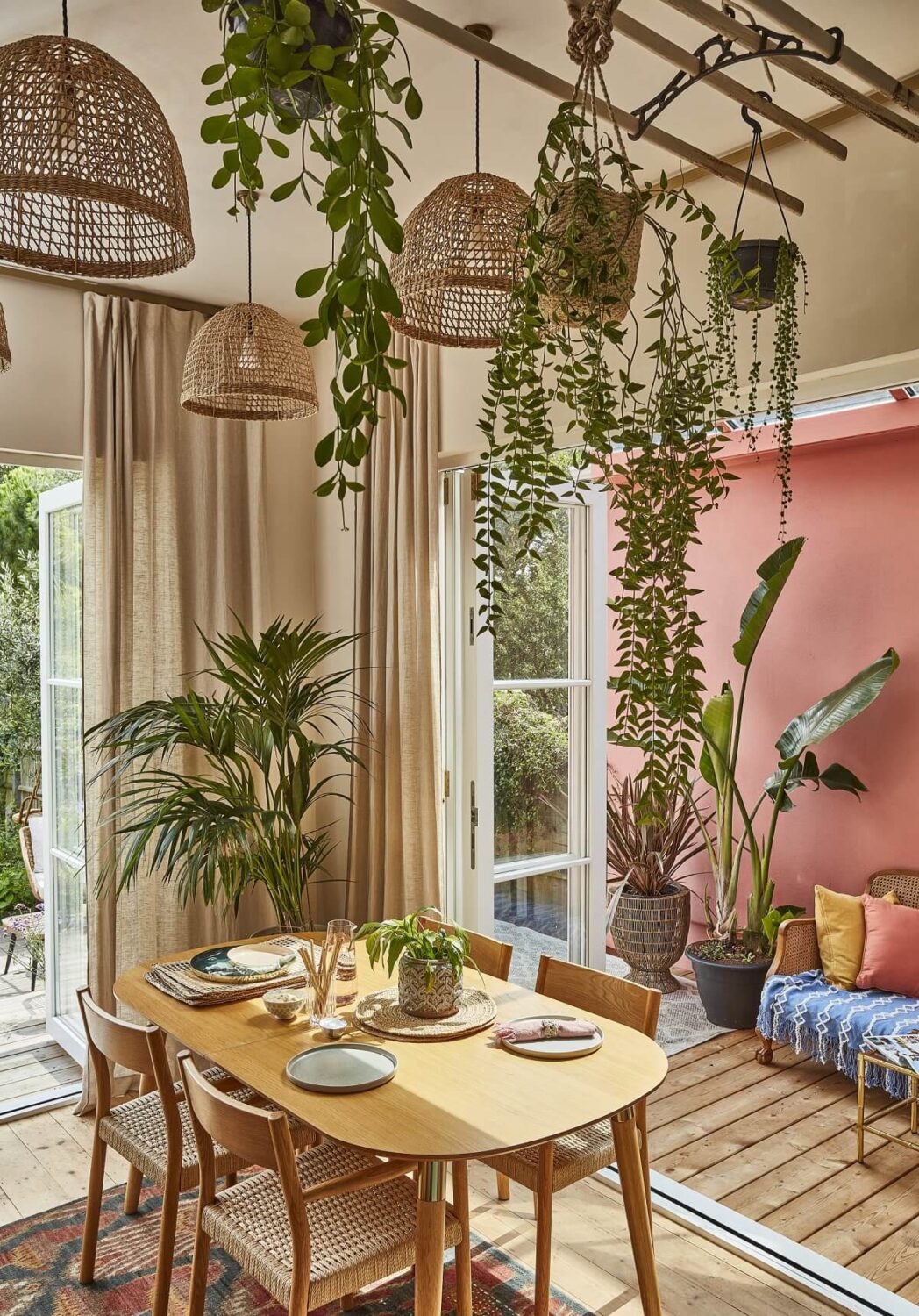 Plants are everywhere in this room, they'r even hanging fromt the ceilings.
Adjoining the open-plan kitchen and dining there is a veranda with skylights.
The sun-drenched veranda is painted in a terracotta shade.
The sitting room is painted in blush pink walls with a velvet mustard yellow sofa.
The back room has been transformed into a moody home bar with vintage velvet chairs.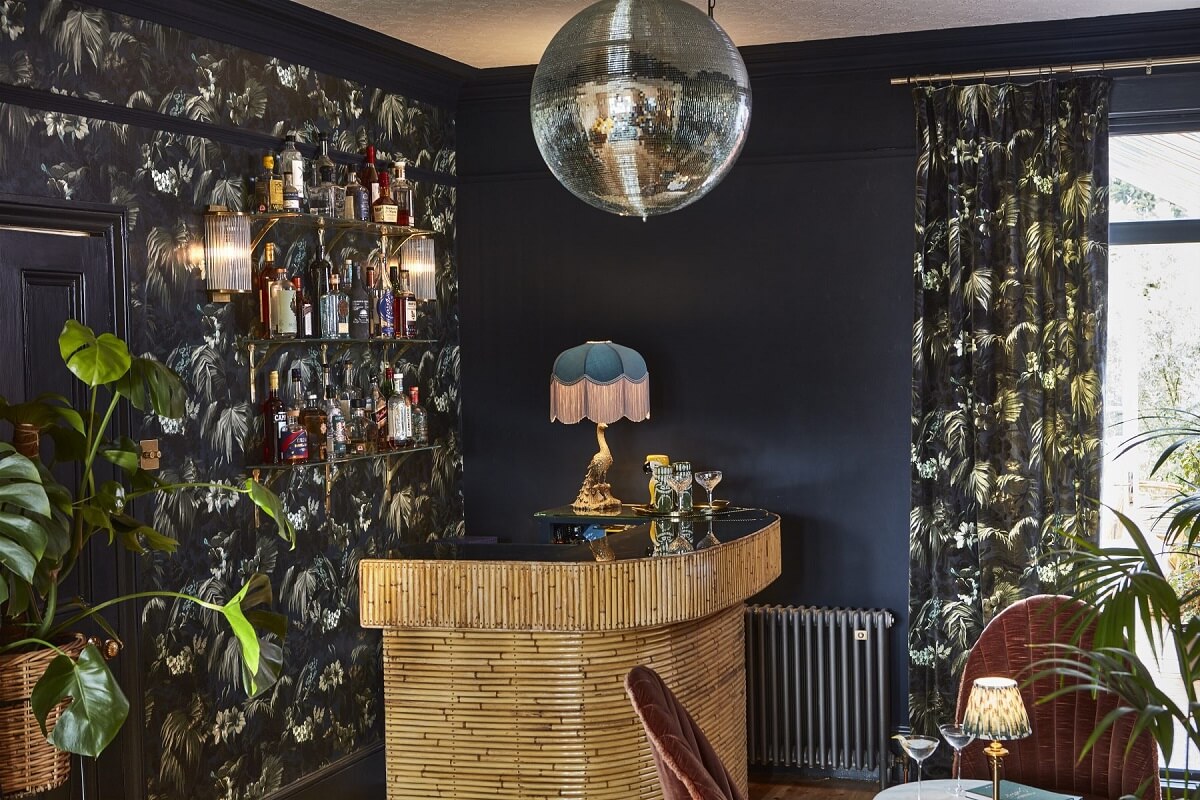 More color in the master bedroom with a fabulous pink clawfoot bath, yellow chairs and floral green curtains.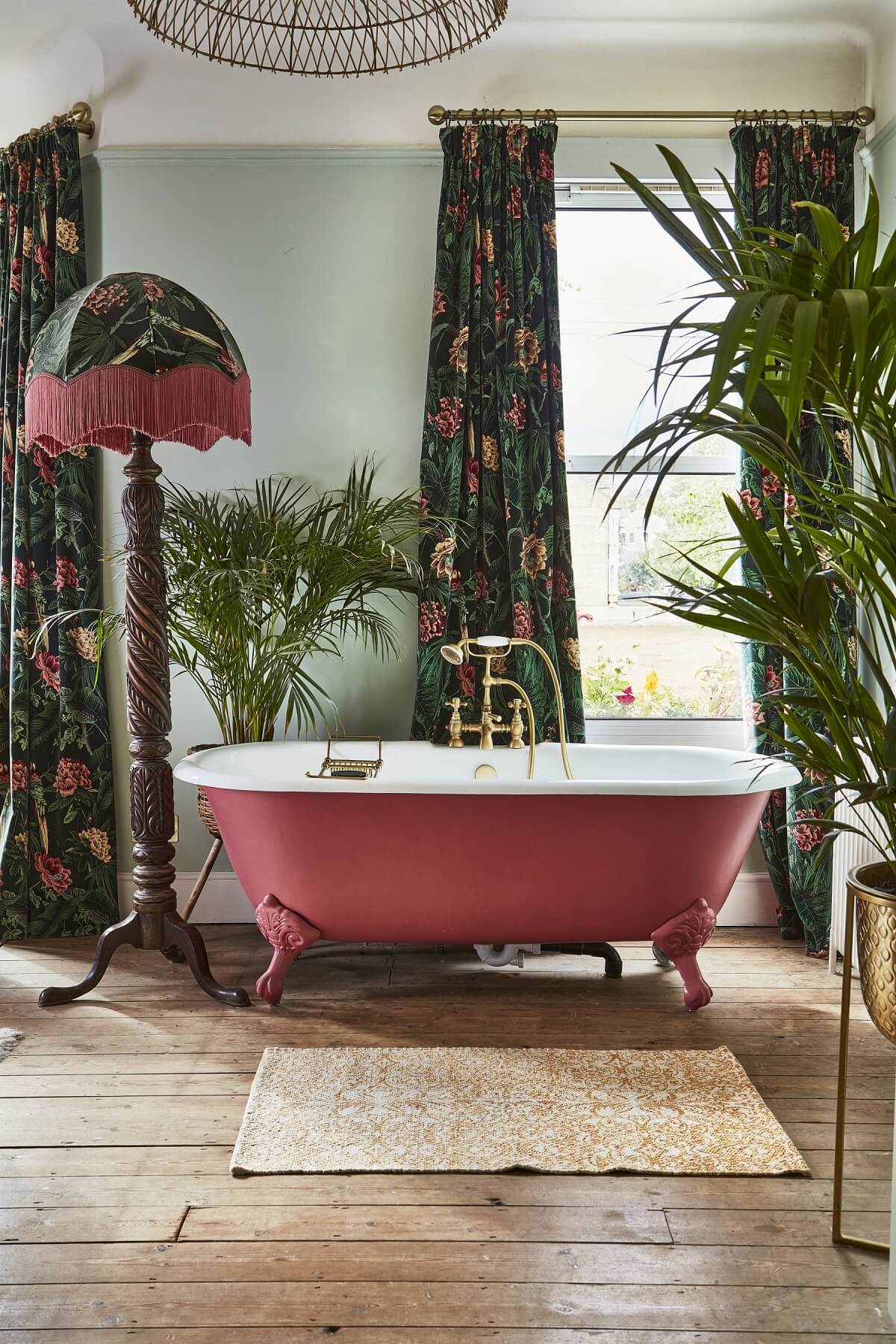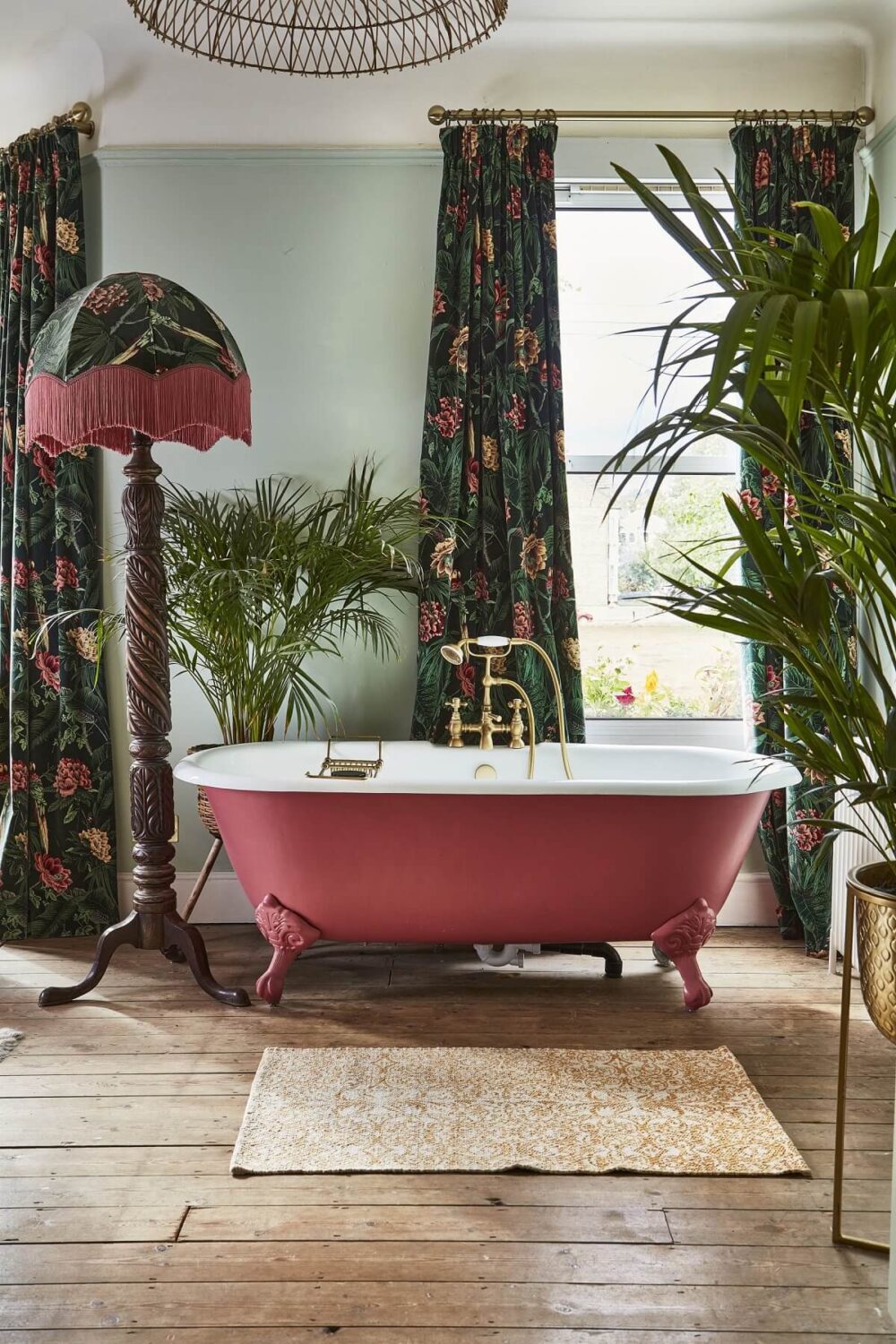 Take a look at these vintage colorful homes: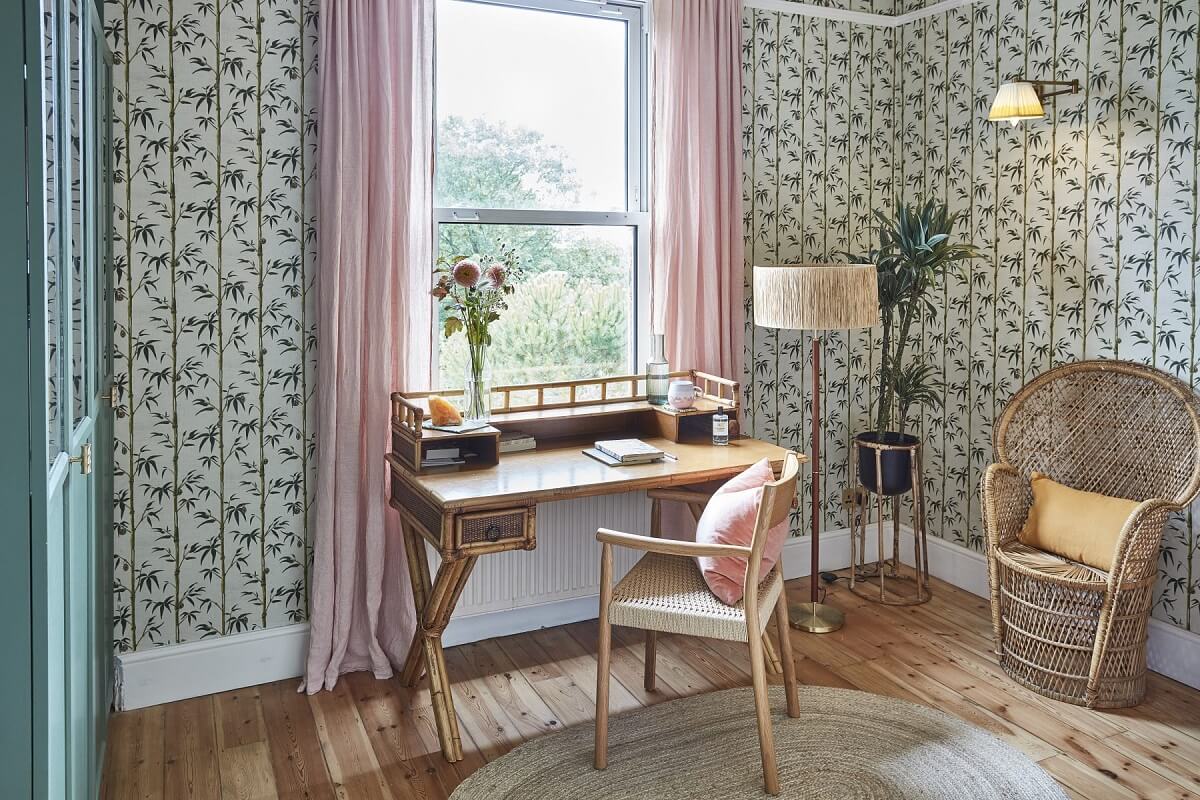 Even though this home uses many colors, the shades are calm. And in combination with the natural materials it creates a wonderful home.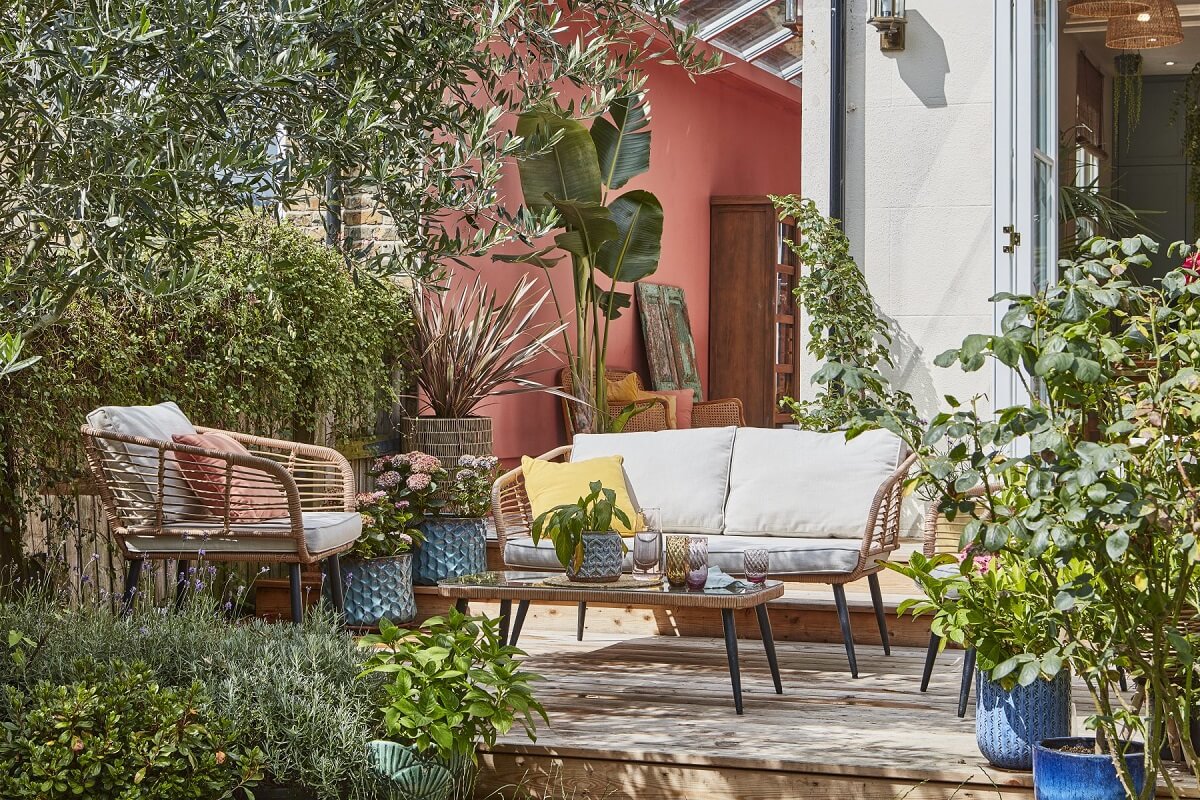 photography via JJ Media