A 1970s-Style Townhouse in North London
You may have seen in the Interior Trends 2022 post that I published yesterday that the 70s are making a comeback. But obviously as it goes with trends, it is 70s with a modern twist.
And what I mean with that can be seen in this wonderful North London townhouse. Studio Hagen Hall was asked to create a home inspired by 1970s Californian modernism.
The layout of the house was awkward, so the entire house was stripped. In its place they created an open-plan living space on the ground floor. And on the first floor are two bedrooms, one with en-suite bathroom.
And because the house is owned by two recording musicians, there ia a studio in the basement. Let's take a look at this modern 1970s gem.
The 1970s colors are given a modern update. The brown and orange are replaced by yellow and earthy browns and reds to give it a fresh look.
The space is pretty small, but by adding a built-in lounge area you create loads of seating space without it feeling cluttered. The sofa has velvet upholstery in warm colors.
They can even create a cozy snug. Between the seating area and the rest of the ground floor a curtain is added. Cozy!
Mirrors are always a great way to make a room look bigger ánd brighter.
From the living area you can view the trees behind the house, thanks to the opening between the kitchen and living space.
The elm kitchen is mimalistic and warm. A window seat is placed in front of the large window.
The kitchen has fluted glass cabinets and brass hardware.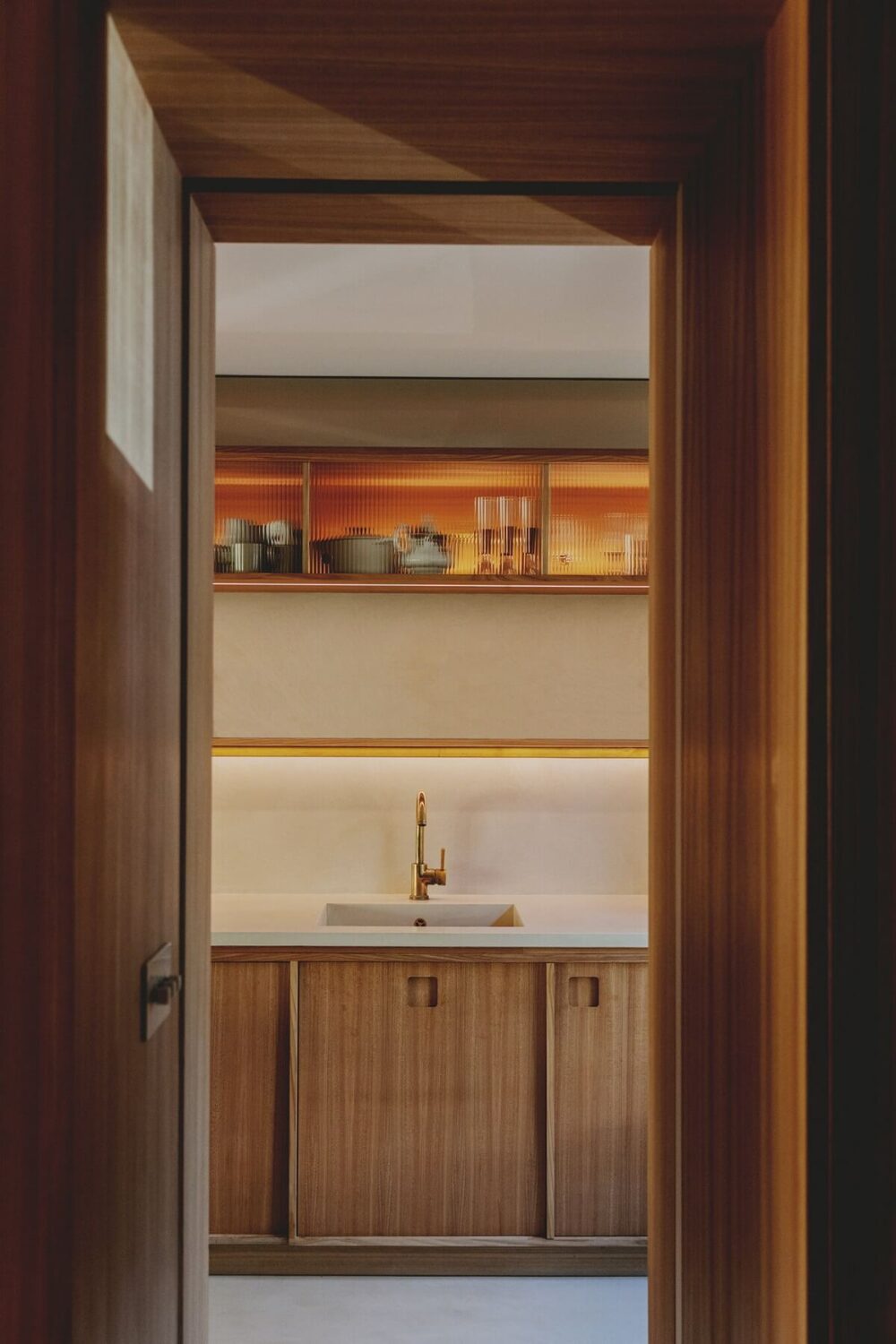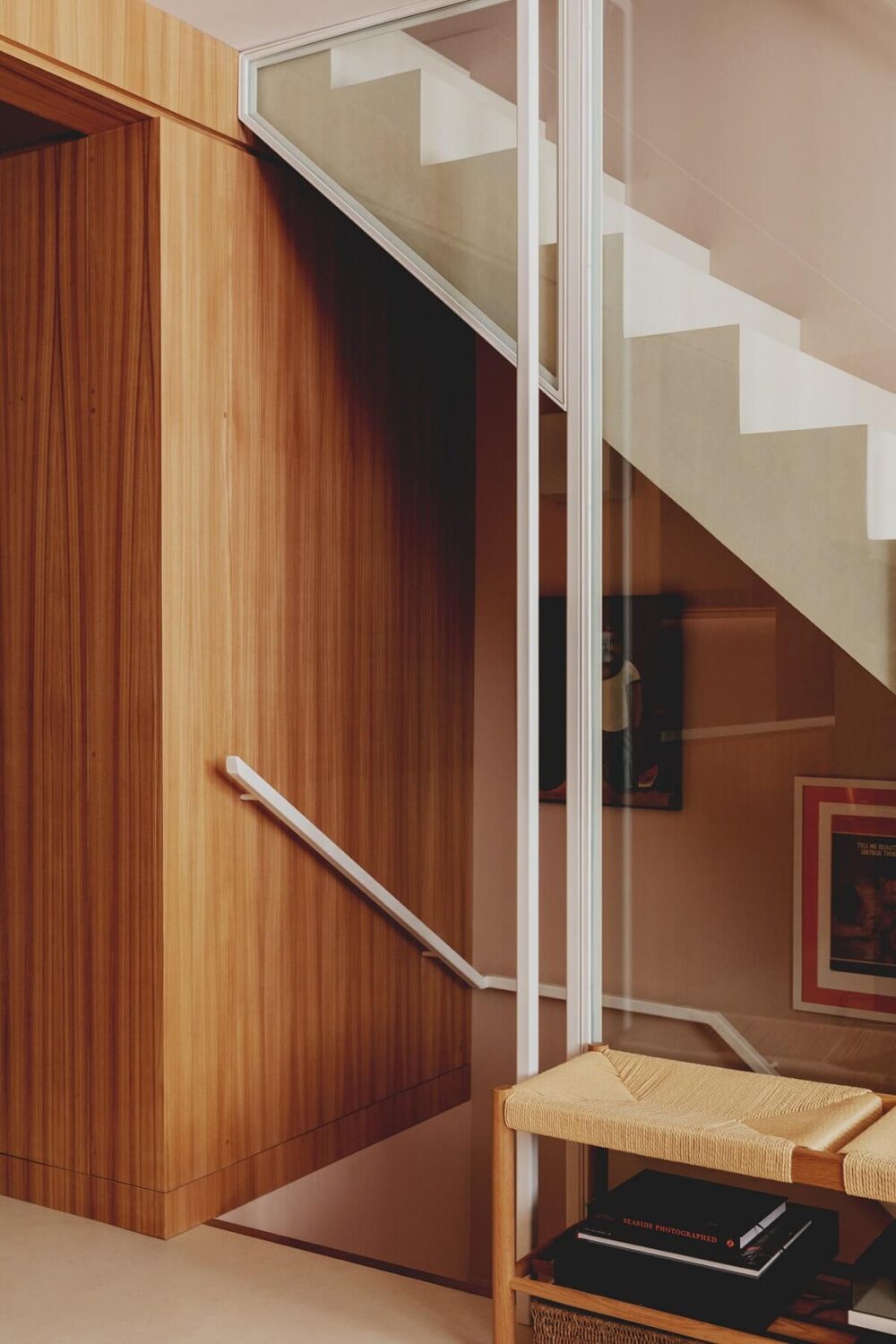 Downstairs in the home studio for the two musicians.
The master bedroom is decorated in pastel tones. On one side are built-in wardrobes with exposed beams on the ceiling.
The bedroom and bathroom are open-plan with a ribbed glass divider. However the bathroom can be closed off with a curtain.
The bathroom floor and bath panels are made of cork. It gives a real 70s vibe ánd it's a sustainable product.
Take a look at these midcentury homes
I absolutely love this home, the choice of colors, materials and decor are simply perfection.
photography by Mariell Lind Hansen