Moody Colors and Mid-Century Design in a Unique Victorian Home
Victorian architecture and mid-century design are beautifully combined in this unique home in Hackney, London. The family home of Jo & Graham Atkins-Huges is located over 4 floors and unlike normal Victorian homes which have small rooms, here the rooms have been opened up to create large open-plan spaces without losing that cozy vibe.
That has also to do with the (bold) color scheme in this house. It's a haven for everyone who loves dark, moody and dramatic interiors. All rooms have been painted in dark hues but this is combined with amazing color pops like orange, red, yellow and green in the furnishings and decor. To add even more warmth to the space they've used a lot of wood. Another thing I love in this house is that every room is decorated with artwork, even the bathroom and kids bedroom.
This is such a brilliant unique home and it's now for sale, so sit back and enjoy these pictures from the real estate listing ánd from an earlier home tour.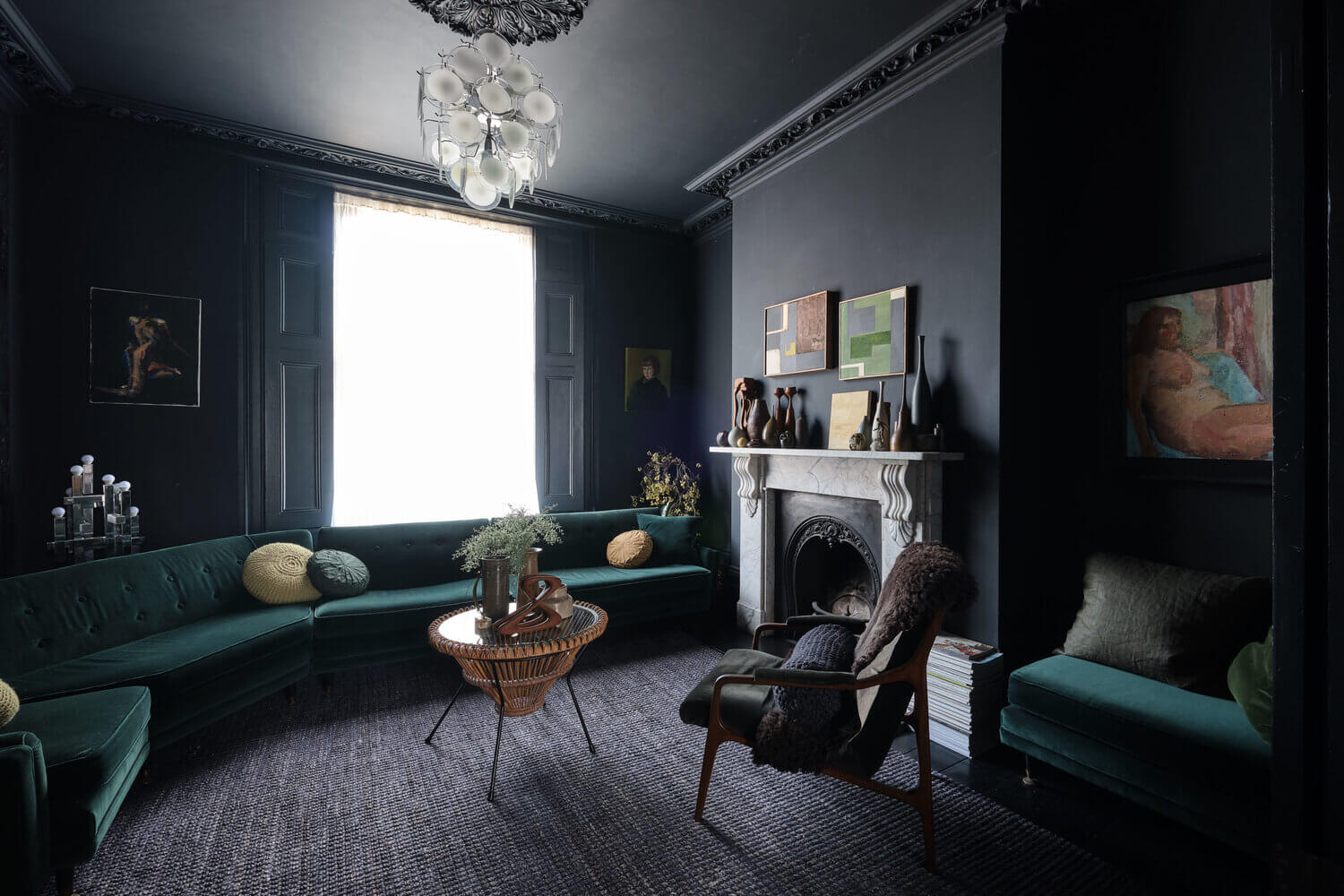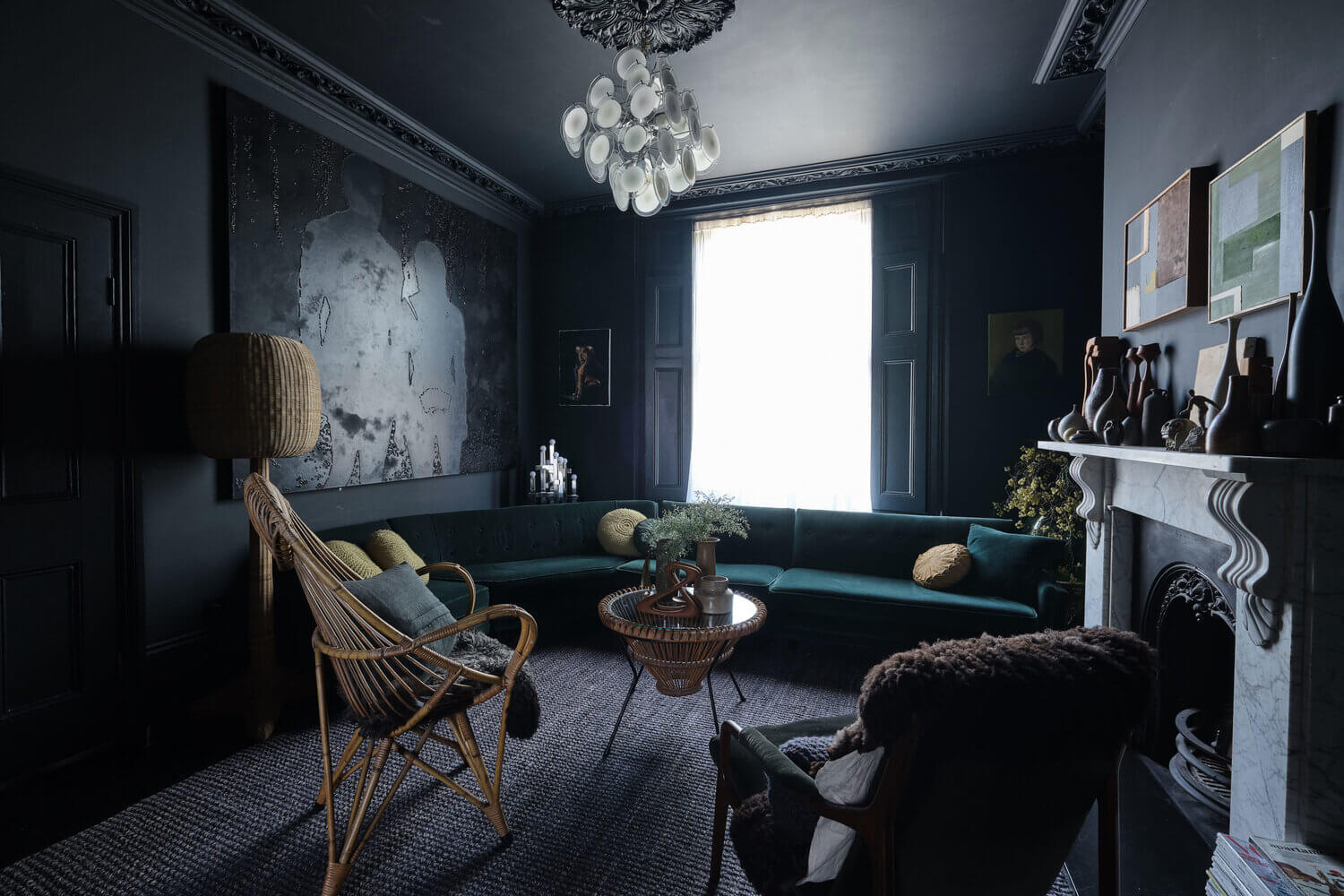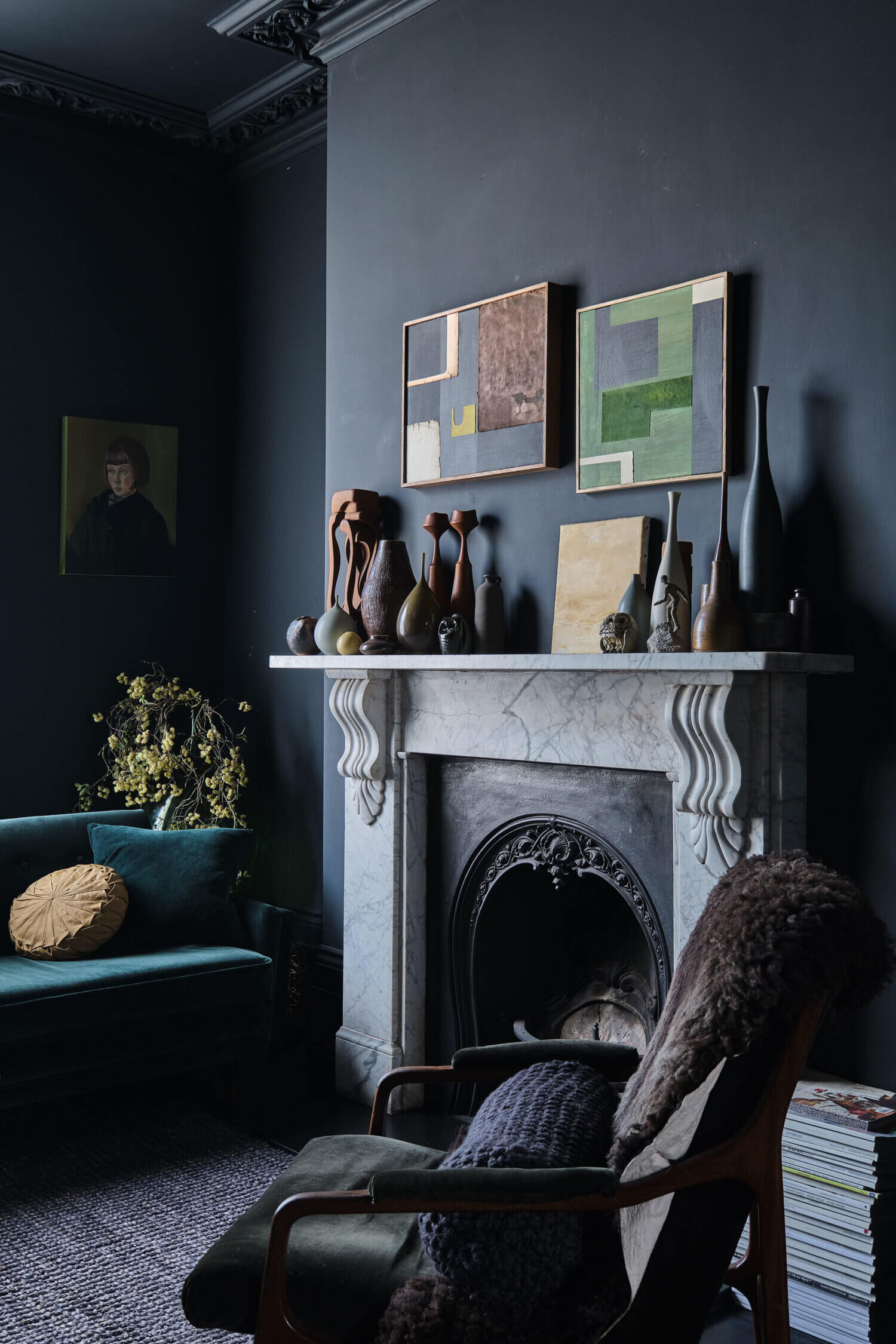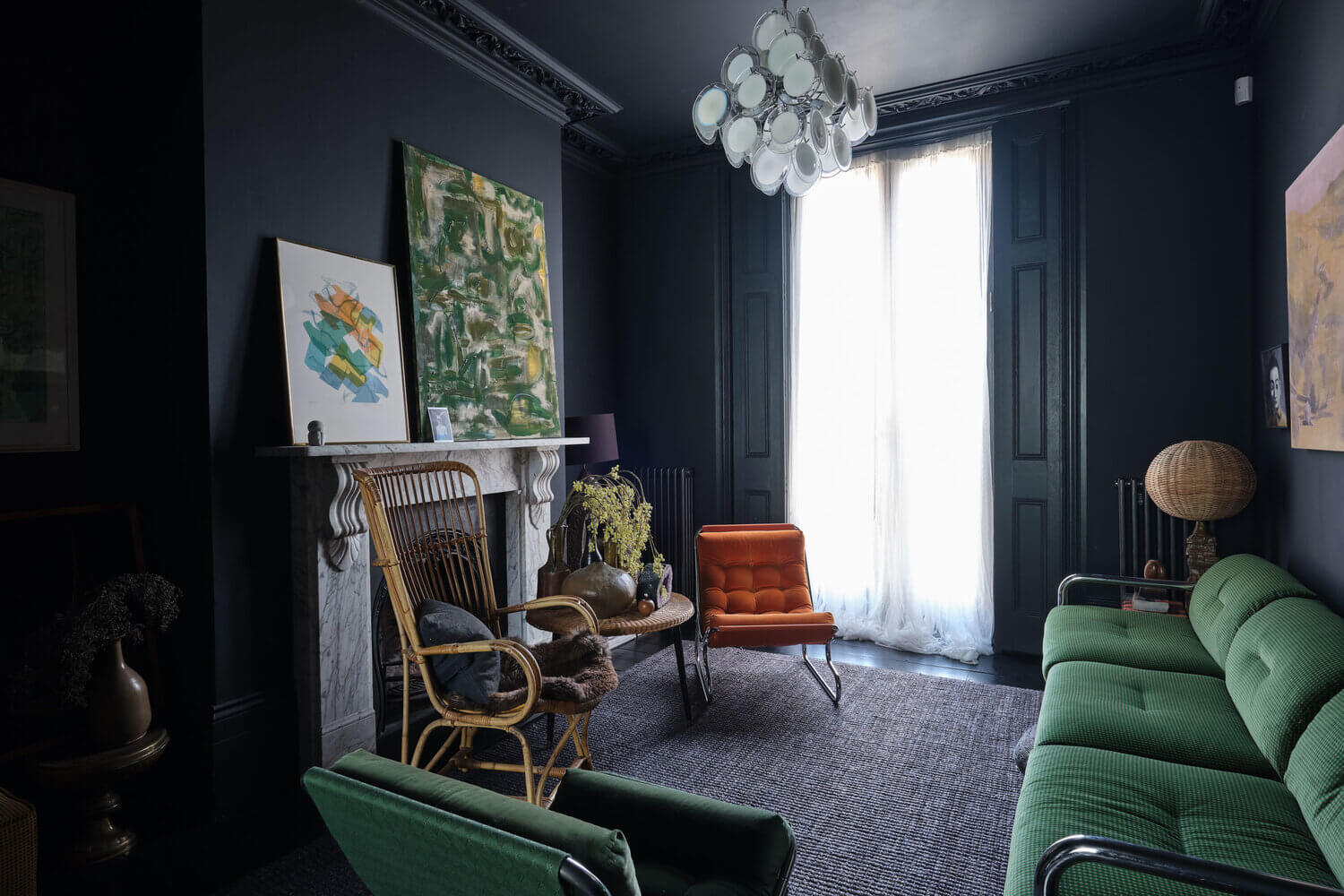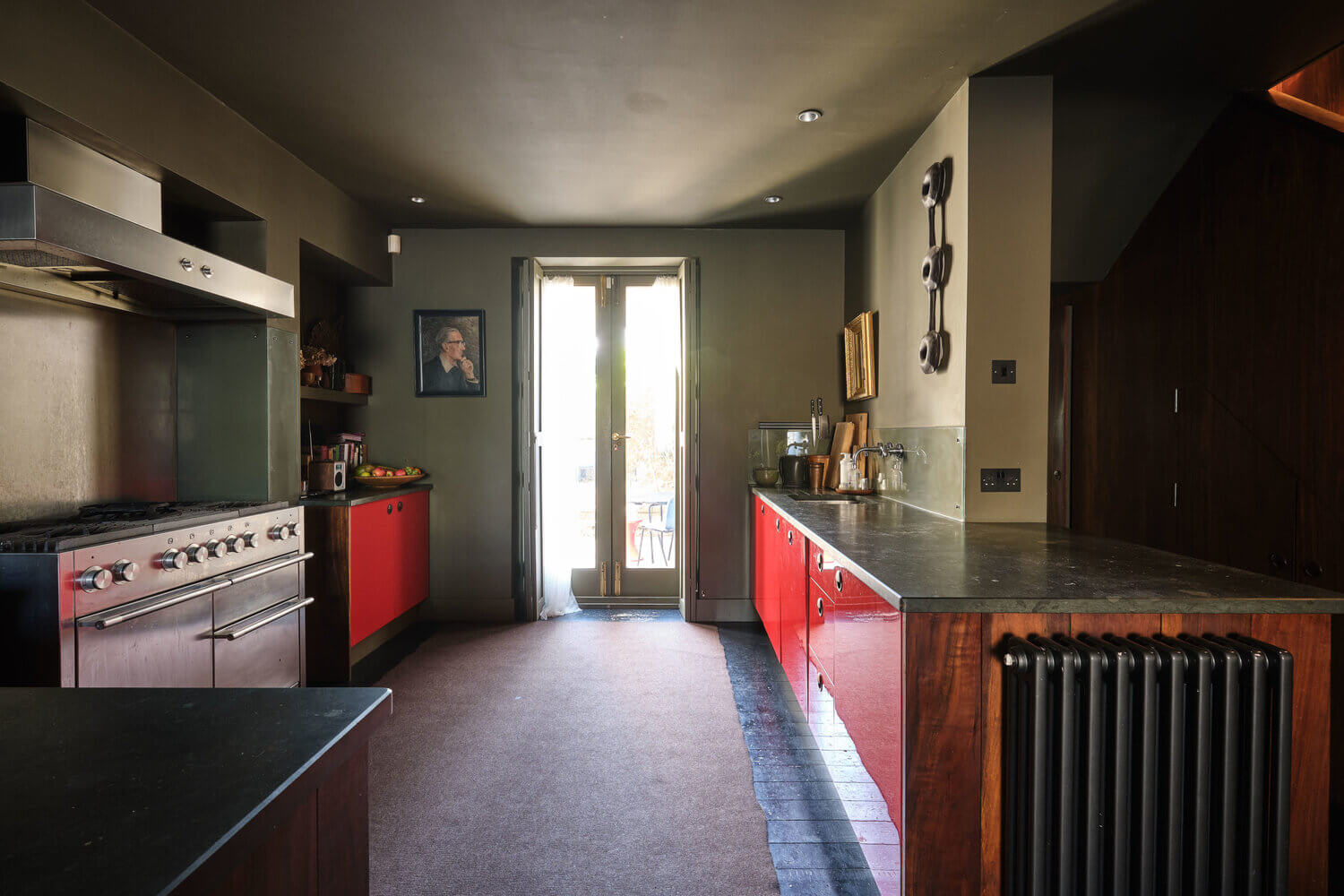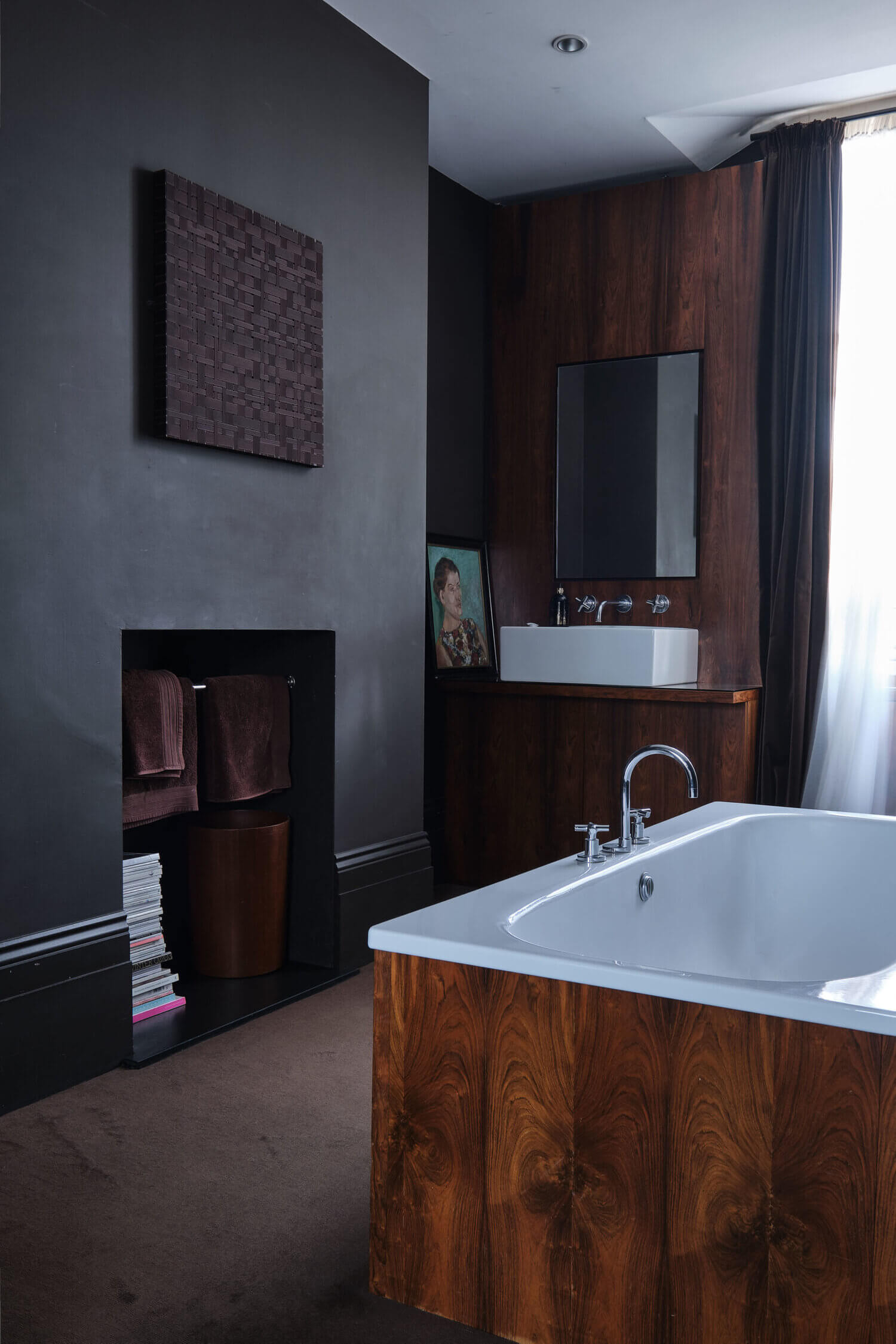 The next images are from an article with Jo Atkins Hughes on The Interiors Edit
photography by Aucoot & TheInteriorsEdit