A Vibrant Pink and Blue Apartment with Clever Storage Ideas
Living in a small apartment means you have to be clever with storage space. Designer Zoe Feldman and Zach Stamatis did just that in this Washington apartment. The home had to reflect the happy personality of the owner so you'll see lots of colors and cheerful prints.
Throughout the apartment you'll see clever (and fun) storage ideas. The bench in the dining/workspace has hidden storage, a nook above the table adds more storage and it has been wallpapered for a nice design touch. In the bathroom this wallpaper returns inside the wonderful pink cabinet. Wonderful vibrant wallpapers were also added in the hallway and in the bedroom.
This apartment is fun, vibrant and an example that small spaces can be decorated in bight colors with vibrant patterns.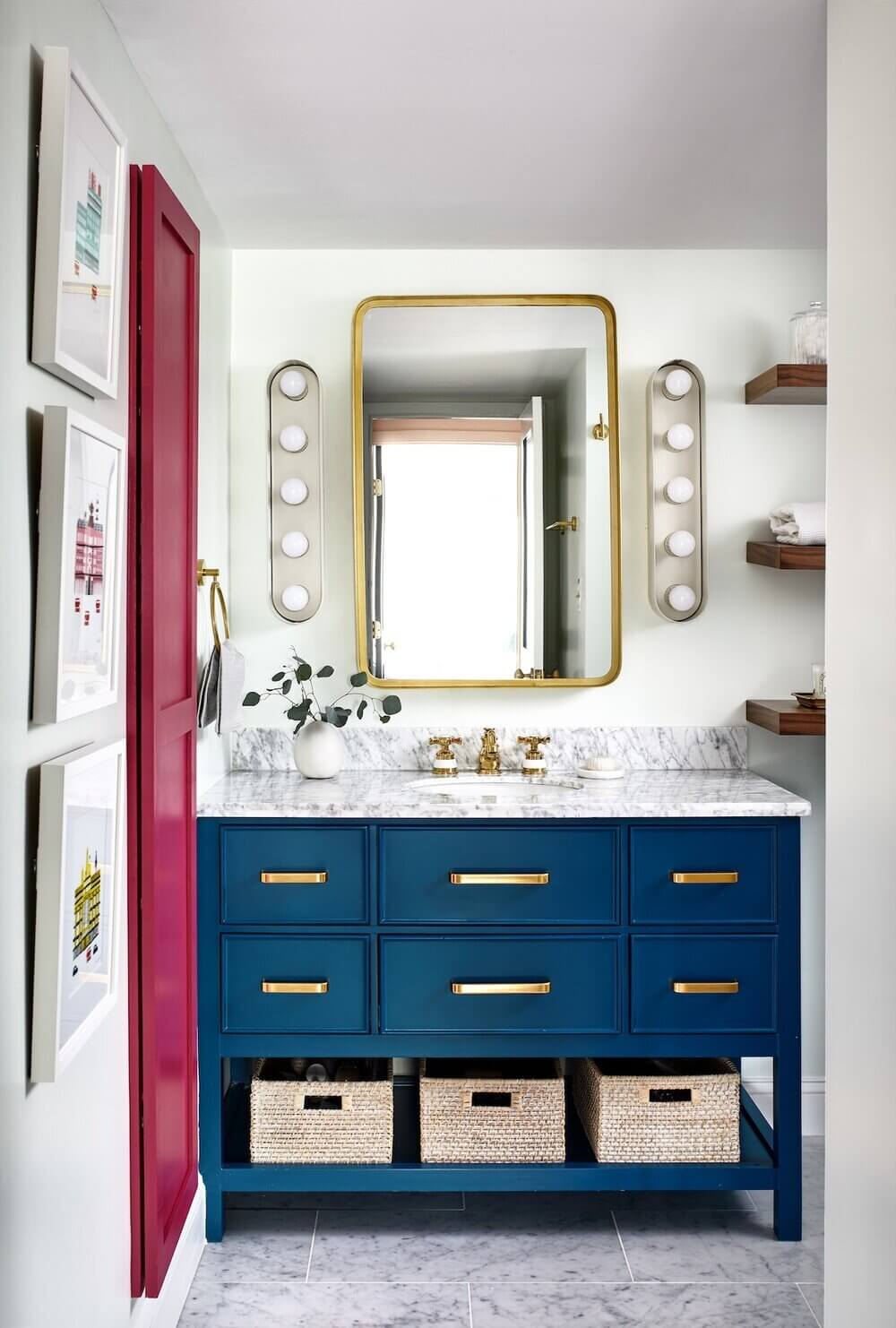 photography by Stacy Zarin Goldberg