The Hunter Barnhouse: A Stylish Slow Living Airbnb Surrounded by Nature
Oooh I have such a lovely home to show you today. Surrounded by nature, 2 hours north of New York, you'll find a stunning Airbnb called The Hunter Barnhouse. the house as built in 1845 and has been completely restored by Danielle and Ely Franko (@thehunterhouses). You might know this renovating couple from their a-frame house (The Hunter Greenhouse) which has been making the rounds on design blogs and now they've just completed this barnhouse.
'The Hunter Barnhouse is a place to slow down, indulge in personal nostalgia, drink a glass (or two) of wine, and let your mind disconnect and wander. A place designed for friends and family. For good food and good conversation. There's hiking in the summer, skiing in the winter, mountain fresh air and dark, starry nights'.
The decor of this place is absolutely stunning and exactly what you hope for in a stylish barnhouse, you'll find lots of wood, plants and natural color tones which blend so well with the nature outside. This is the perfect place if you love nature, great design and slow living.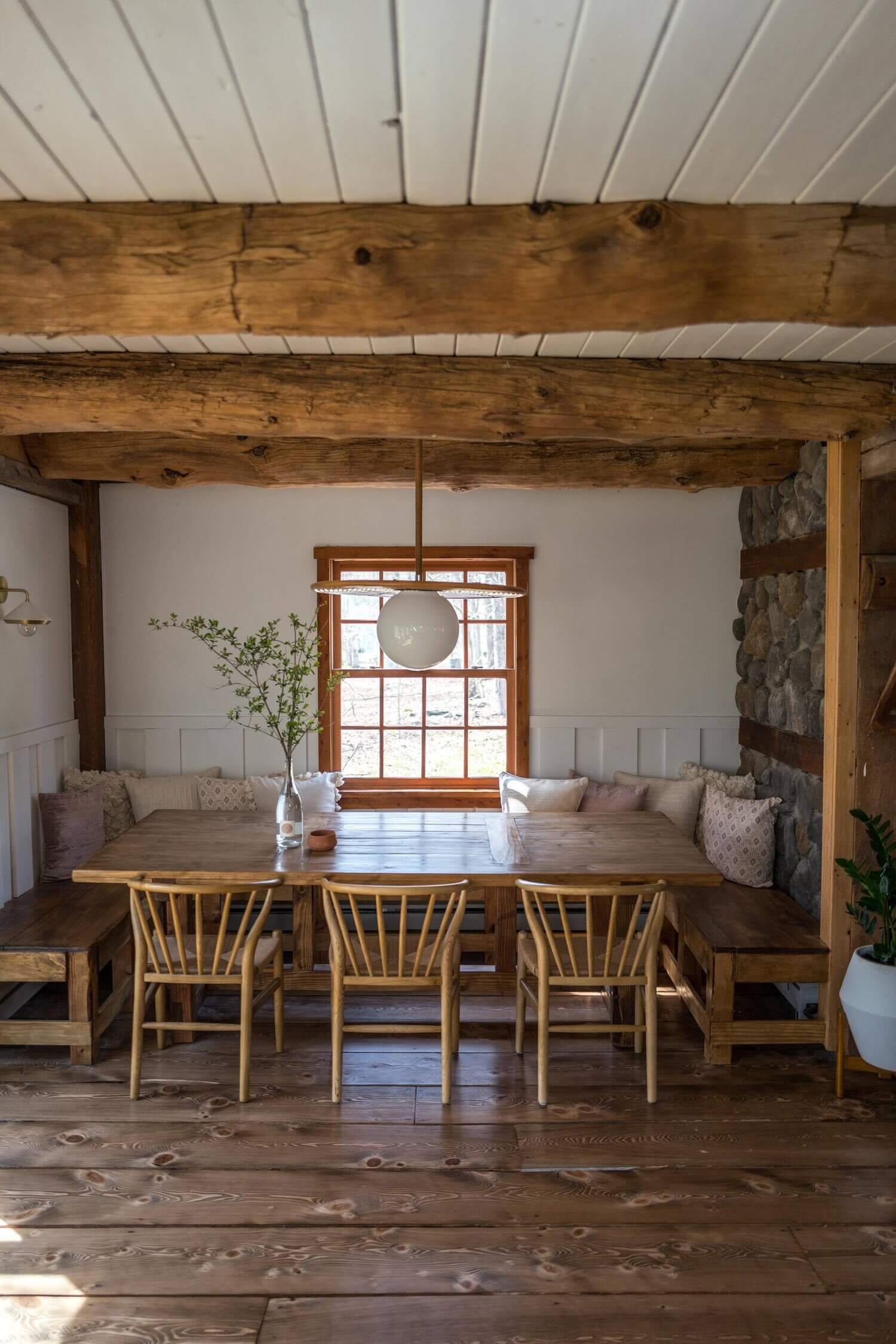 You can rent The Hunter Barnhouse on Airbnb here. And if you want to see & read more about the renovation process of this beautiful home take a look at their Instagram & their West Elm renovation series