The White Vintage Weatherboard Cottage of an Interior Photographer
Marnie Hawson is an Australian (interior) photographer who commits to working with people who do good in the world. As a former environmental scientist she only works with businesses that have an ethical and sustainable mindset.
I've never come across a home that she photographed that I didn't like, these homes are usually unique and with a vintage touch which I love very much. Now, she has photographed her own cottage in Riddells Creek and unsurprisingly her home is beautiful.
The home has been decorated in light natural tones with blue color touches. There's only one exception which is the dark and cozy bar, and I think these dark tones suit a 'bar room' very well. In the home you'll find many natural materials and linen textiles combined with vintage art and decor.
It's super cozy and very stylish and I can definitely see a common style in the homes that she photographes and her own lovely cottage.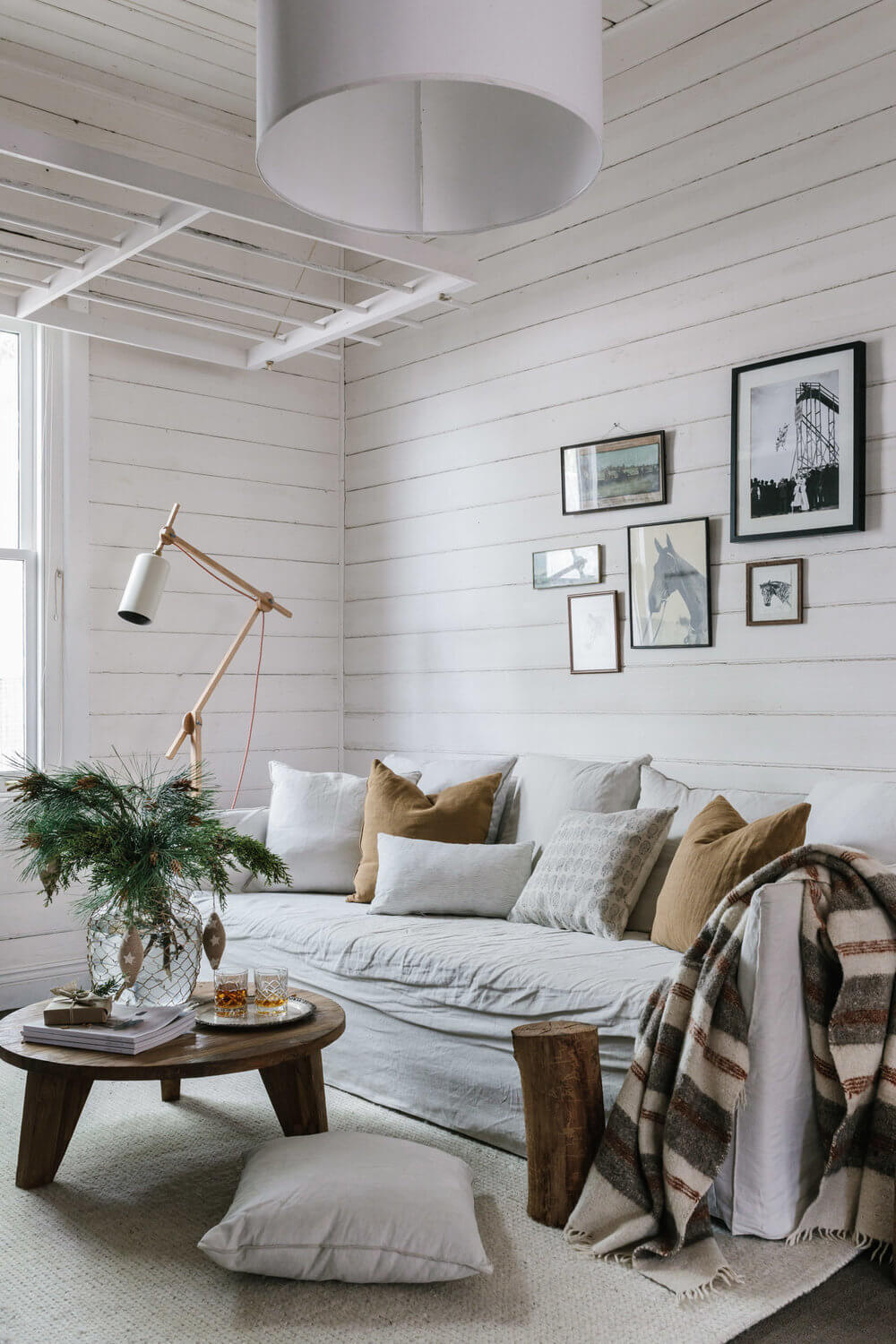 photography by Marnie Hawson