The Nun's Room: Sarah Andrews' Vintage Shack in Australia
Late last year, I posted a beautiful vintage cottage called Captain's Rest. The former fisherman's cottage is owned by designer, stylist and nomad Sarah Andrews which she rents out to likeminded people. The Nun's Room however is Sarah's private domain.
It's an old tomato growers' shack on her parents property. Here she has created her own private space since childhood and now it has evolved into a beautiful moody vintage haven. The little shack is located by the sea in Western Australia and the inside is like stepping back in time.
The walls are painted in a dark vintage green hue and the furniture is all carefully selected vintage & antique pieces. The little home is decorated with old photos, mirrors and other items she found in her mum's house, at garage sales and even items that washed up on the beach. This is such a deeply personal space and I'm in love with the history and warm atmosphere at The Nun's Room.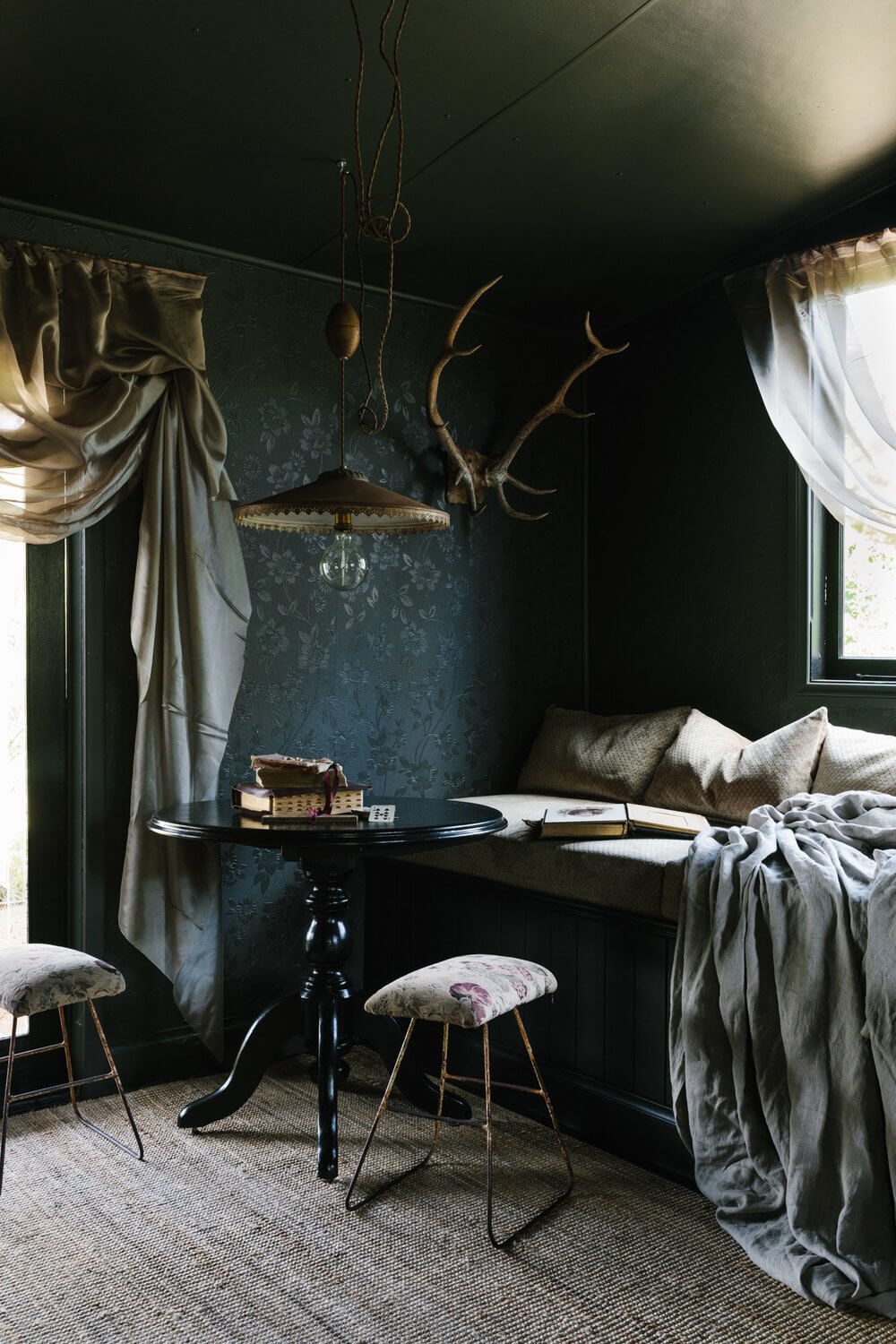 photography by Marnie Hawson