Clever and Stylish Home Organizing Ideas From IKEA
IKEA is known for its super stylish and affordable design. From furniture to home decor and kitchen utensils, IKEA has it all in their typical stylish Scandi style. IKEA stores can be a bit overwhelming with the sheer amount of home products you can buy, but next to all the stylish decorative items IKEA has to offer, IKEA is also the Queen of Organizing.
From boxes to cabinets, decorative storage items and multifunctional storage ideas. IKEA has everything to turn your home into an organized haven. And now at the beginning of the new year it is the perfect time to clean up your home and add storage solutions to keep your home neat and tidy at all times. Luckily for us IKEA has created beautiful images packed with storage ideas to give you ideas to organize your own home. Your home will never have looked so tidy!
Functional and stylish, the HULTARP rack with hooks for the kitchen to have all your kitchen necessaries nearby (and it looks really nice)
KUNGSFORS shelves
Mix and match the EKET modular storage cabinets to create your ideal cabinet look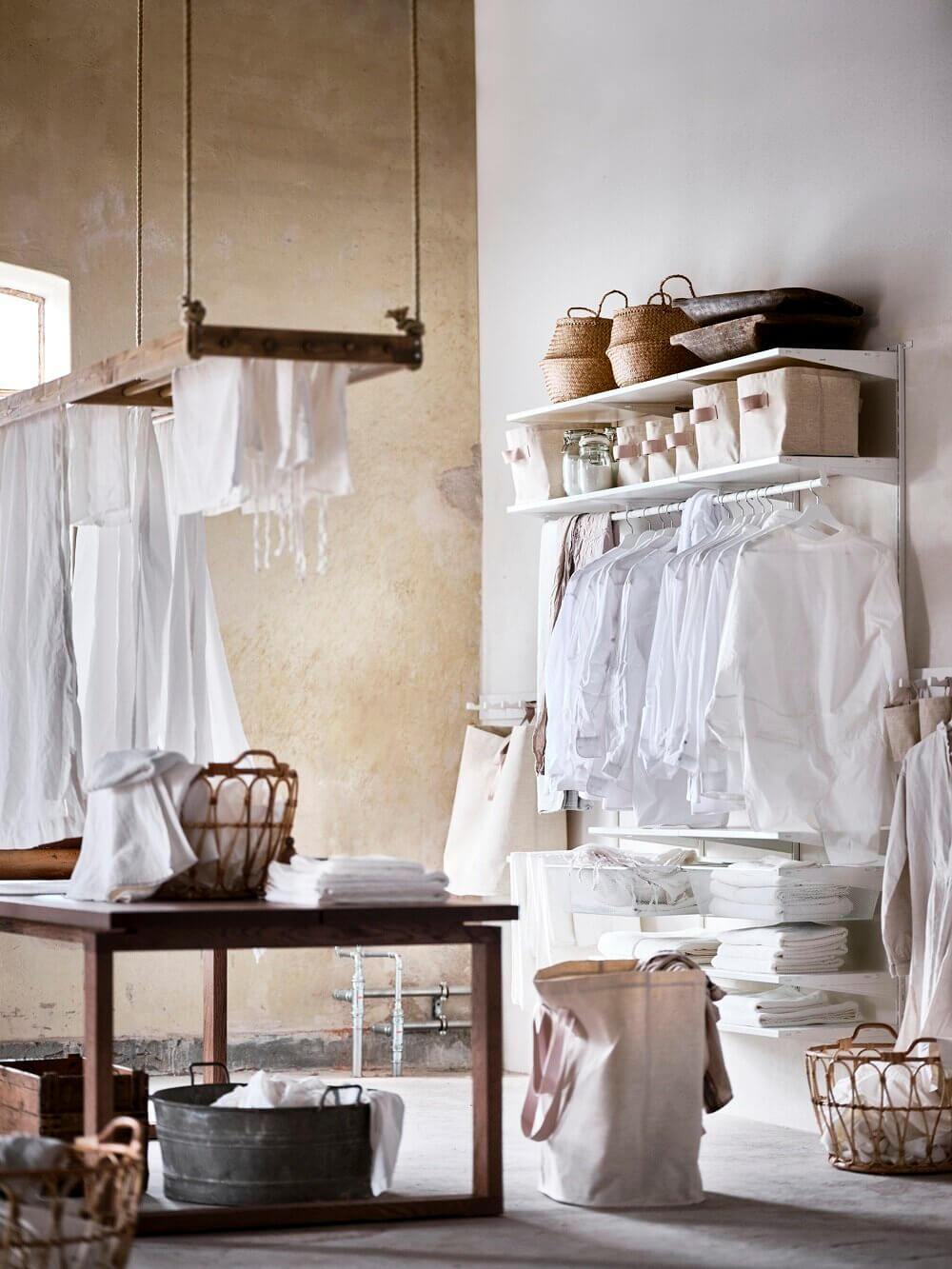 Your laundry room will get a stylish update with the BOAXEL shelf system
No more ungly laundry baskets please, the PURPINGLA basket is stylish and easy to carry around because of the handles and the drawstring closure
We all know the cluttered drawer right? With the NOJIG organizers baskets you can organize all the tiny items that would otherwise end up in one big pile in de clutter drawer
Stylish RAGGISAR baskets are ideal for the hallway of the bedroom to hold all the items that you want at quick reach