Bookshelves Envy In A 1920s English Tudor House in Los Angeles
One picture can be enough to fall in love with a house. That was certainly the case with me when I saw the picture above on pinterest lately. Books in a room make a home instantly more beautiful and when the bookshelf has a ladder it just can't get any better does it? (I'm always very envious of stately homes with their large libraries).
The home is an English Tudor house in Los Angeles built in 1925. Traditional for this type of house it has exposed beams and gorgeous windows. The living room with the bookscase around the window is obviously my favourite room of the house. It's cozy and warm with a large rug, wooden floor and blue and yellow color touches. The large wooden table by the bookshelf is the perfect spot for some reading or working. I don't think many people have such an impressive #workfromhome space, I certainly don't.
The kitchen is bright with lovely tilework and a wooden farmhouse table and there are multiple bedrooms with en-suite bathrooms. The vintage rugs, antique furnishings and architecture of the house give this home a nice vintage vibe which I'm certainly loving.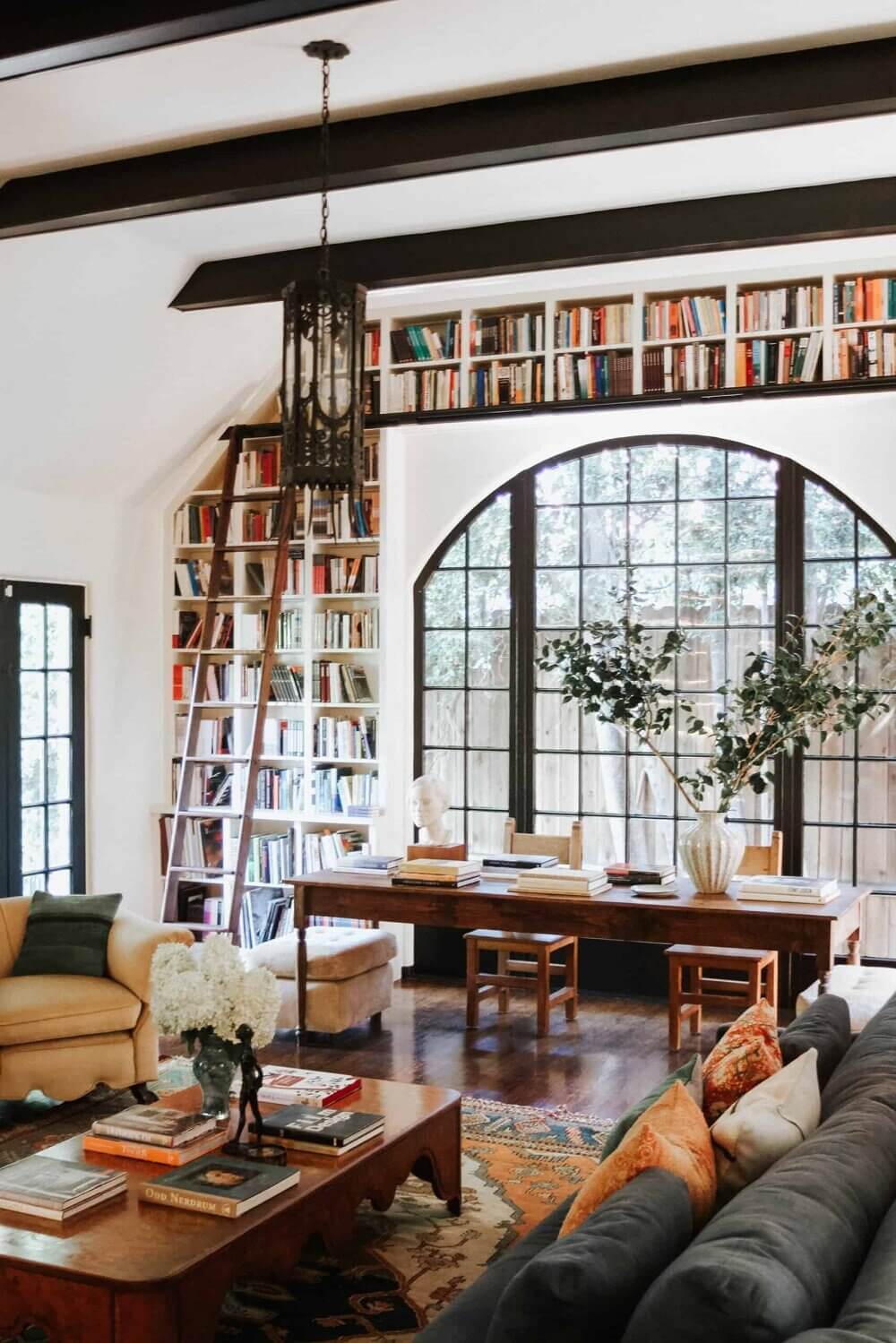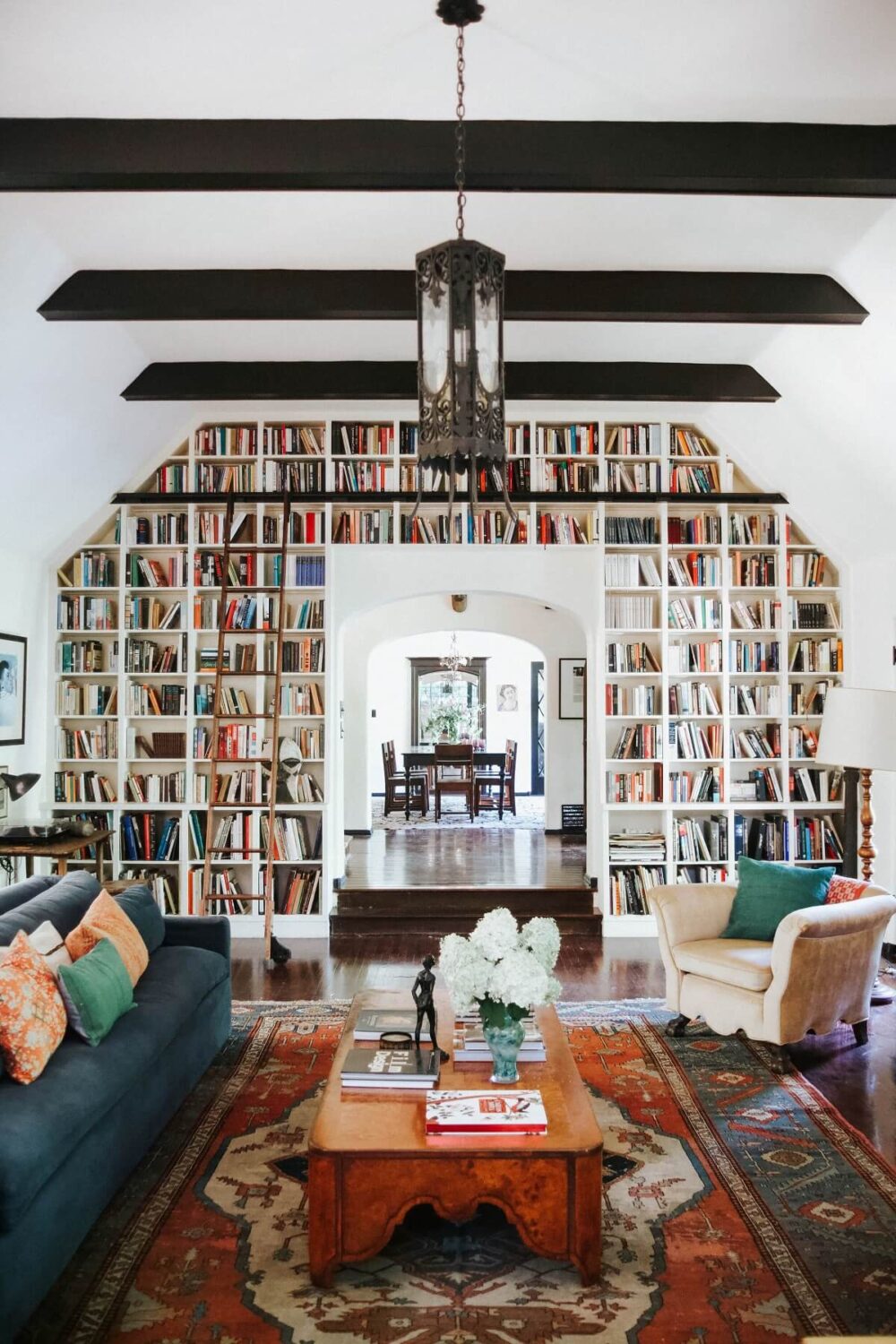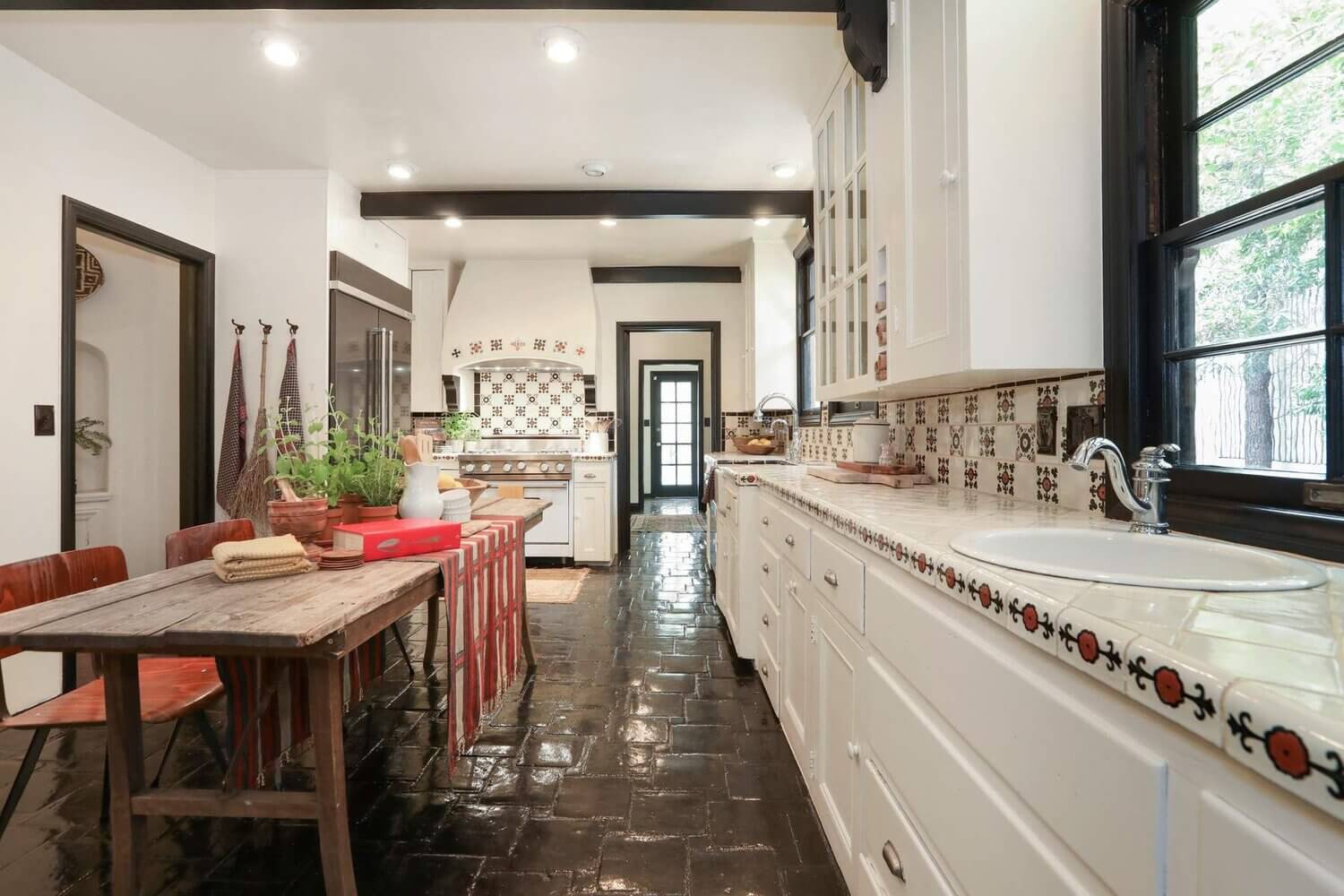 home staging by A 1000 X Better & photography by Scarlett MacDonald for Sotheby's International Realty Los Feliz