Downtown Los Angeles Proper Hotel
Travel seems to be all about new cultures, adventure and stunning scenery. But for me, a very important aspect of travel is the hotel I'm staying in. I rather go on a shorter trip in a very good hotel than a long trip in an average hotel.
I know many of you won't feel the same way, and that's okay! But for me, the hotel is one of the most important things when I book a trip. And this is why I'm always on the hunt for beautiful hotels. And today I found Downtown Los Angeles Proper Hotel that ticks my boxes.
Inside a Californian Renaissance Revival-style building in Los Angeles you will find the Dowtown Los Angeles Proper Hotel. The building went from a private club in the 1920s to a YWCA in the 1960s, and now a design hotel.
Downtown Los Angeles Proper Hotel is designed by Kelly Wearstler. She took inspiration from Mexican modernism and combined this with elements of French and Moroccan design.
There are many unique design features in the hotel. Including a mosaic wall in the pool suite by Ben Medansky, the reception desk by Morgan Peck, and artwork in the guestrooms by Jason Trotter.
The glass windows and doors are by Judson Studios, and the occasional statement mirror by Matthew Morgan, while the furniture was designed by Jay Edward, Composition, AFM, Mirror Image, and Spike Lighting.
The hotel offers 148 beautifuly designed hotel rooms, a pool, gym and several wellness activities.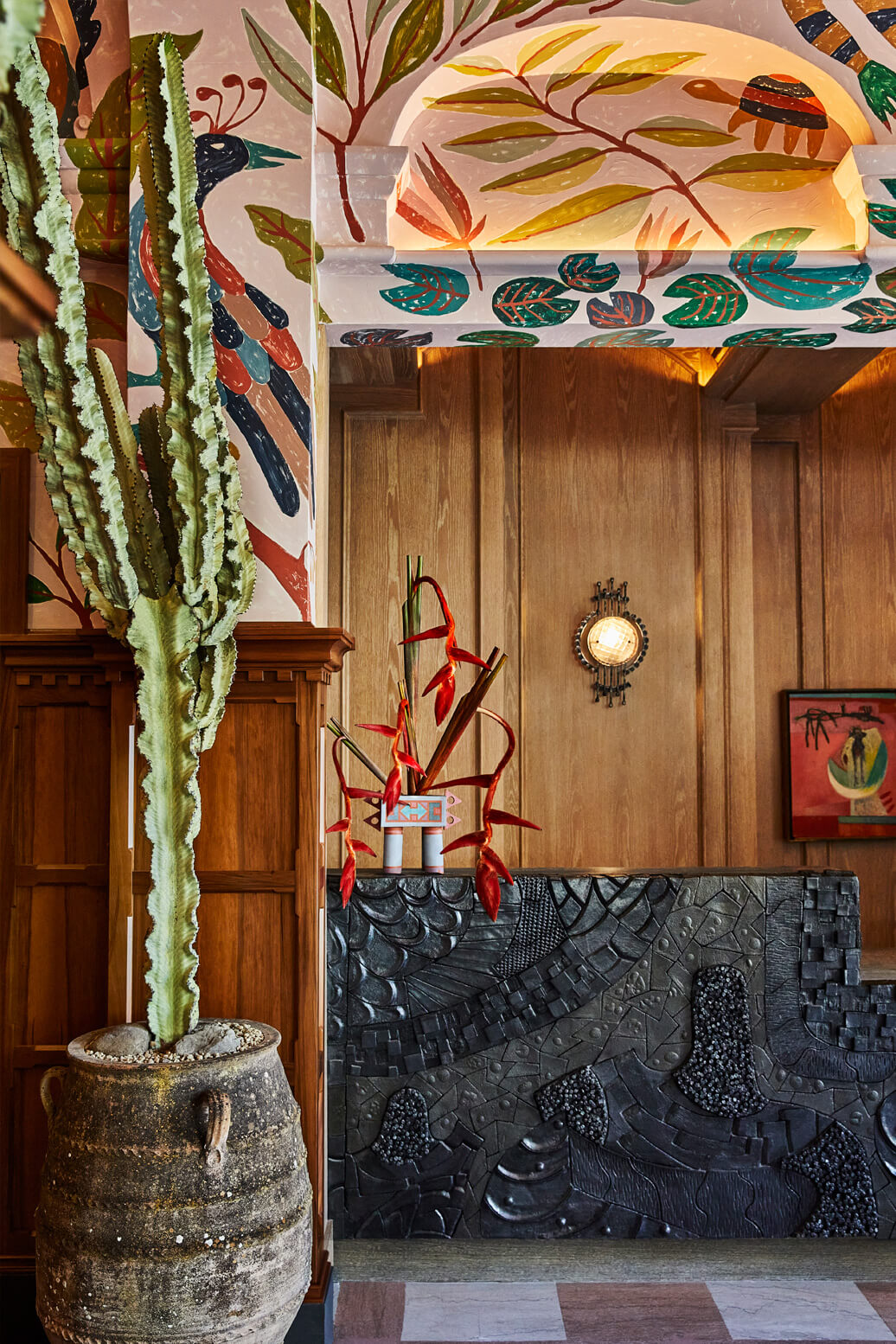 Take a look at these design hotels:
The hotel offers two restaurants and three bars.
The rooftop pool offers beautiful sights of Los Angeles.
Book your stay at Downtown Los Angeles Proper Hotel.
*this posts contains affiliate links