A Stylish White and Grey Scandinavian Apartment
Think Scandinavian home and the aesthetic of this apartment is probably whay you're thinking of. Even though I've shown many times that Scandinavian design is far more than just white, grey & minimalism (just take a look at the Scandiavian Design Tag) this bright look is still extremely popular in Scandinavian ánd beyond, and for good reason of course because it looks absolutely lovely.
This apartment has been completely renovated in 2017. The wooden floor has been painted white which instantly give the home a fresh look. A new grey kitchen has been installed with a kitchen island that has been places on wheels for extra flexibility. In the smallest bedroom a window has been placed in the wall to give the small workspace in the hallway next to it extra natural light. The bathroom is small but functional with a walk in shower, marble tiles and concrete sink.
It's such a fresh looking home and beautifully decorated. Scandi design at its best.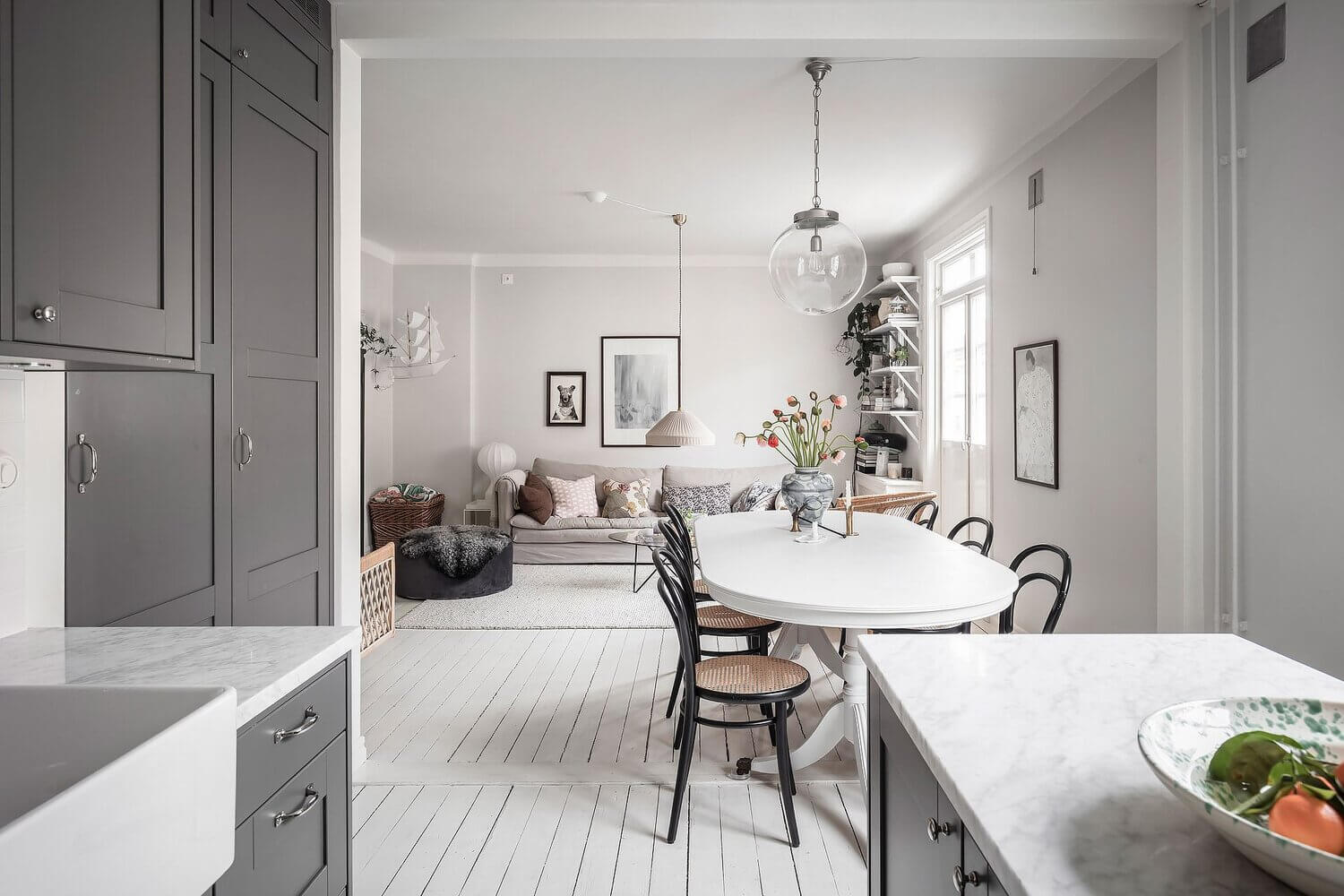 photography by Alvhem