A 19th-Century Swedish Home with Charming Garden
Since the weather has been so lovely lately,I wanted to show a house with a beautiful garden. And luckily I found one. Driving on a countryside round and hidden behind trees you'll find this extremely charming red-painted wooden house.
The Swedish country house was built in the early 19th-century and that historic charm is still visible inside and outside. First thing you notice when you see the house is the lovely garden. The entire house is surrounded by trees and flowers.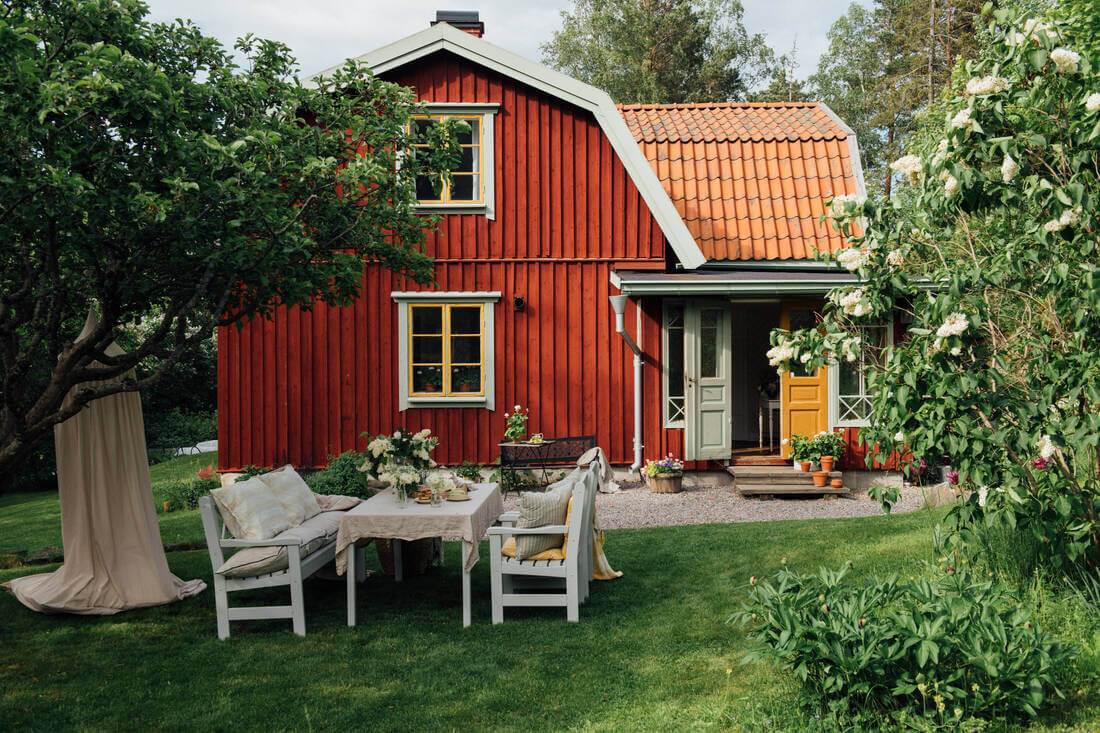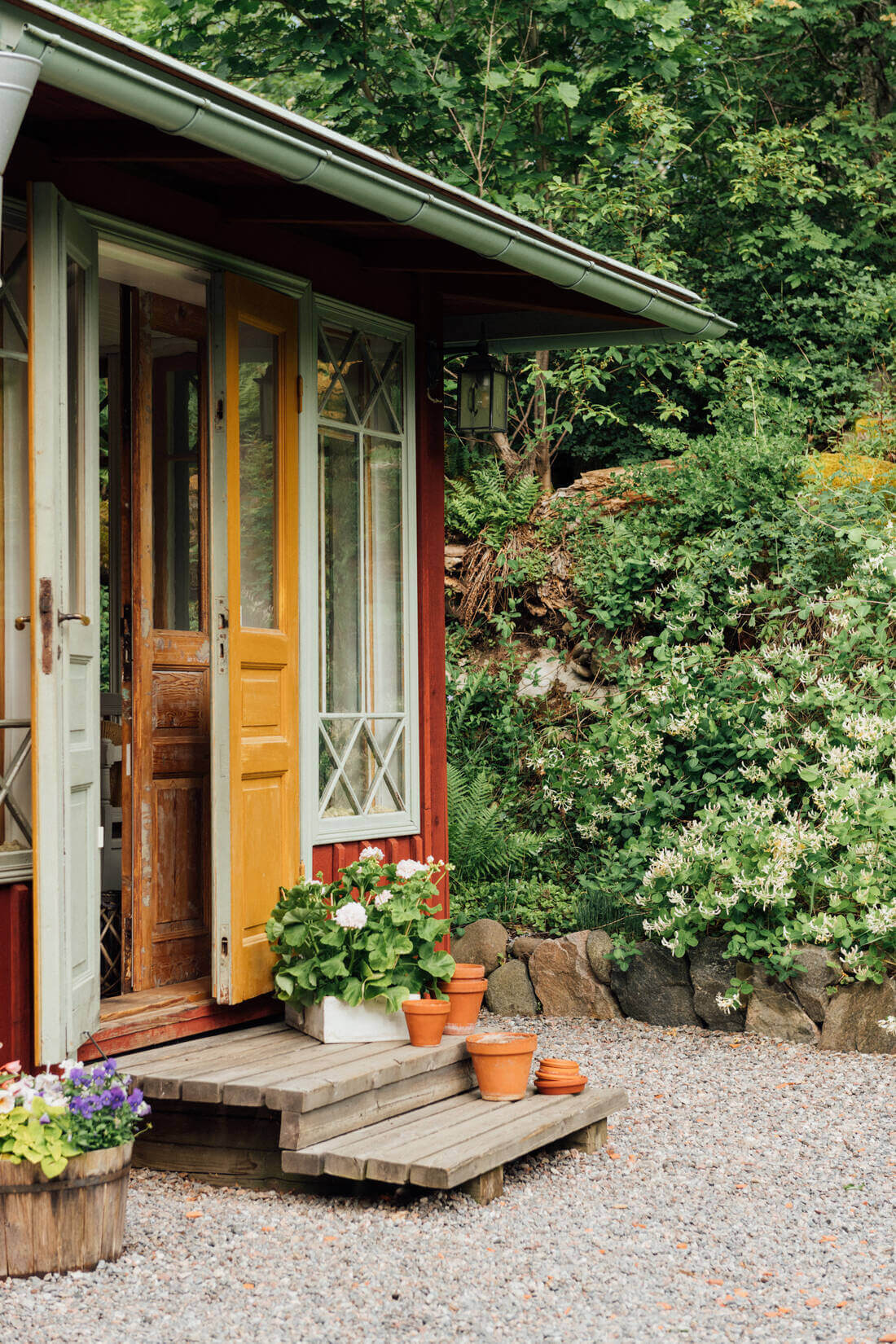 Through double wooden doors you enter the house into a hallway/veranda. This room is big enough to sit and enjoy the surrounding landscape. And the vintage style sets the tone for the rest of the house.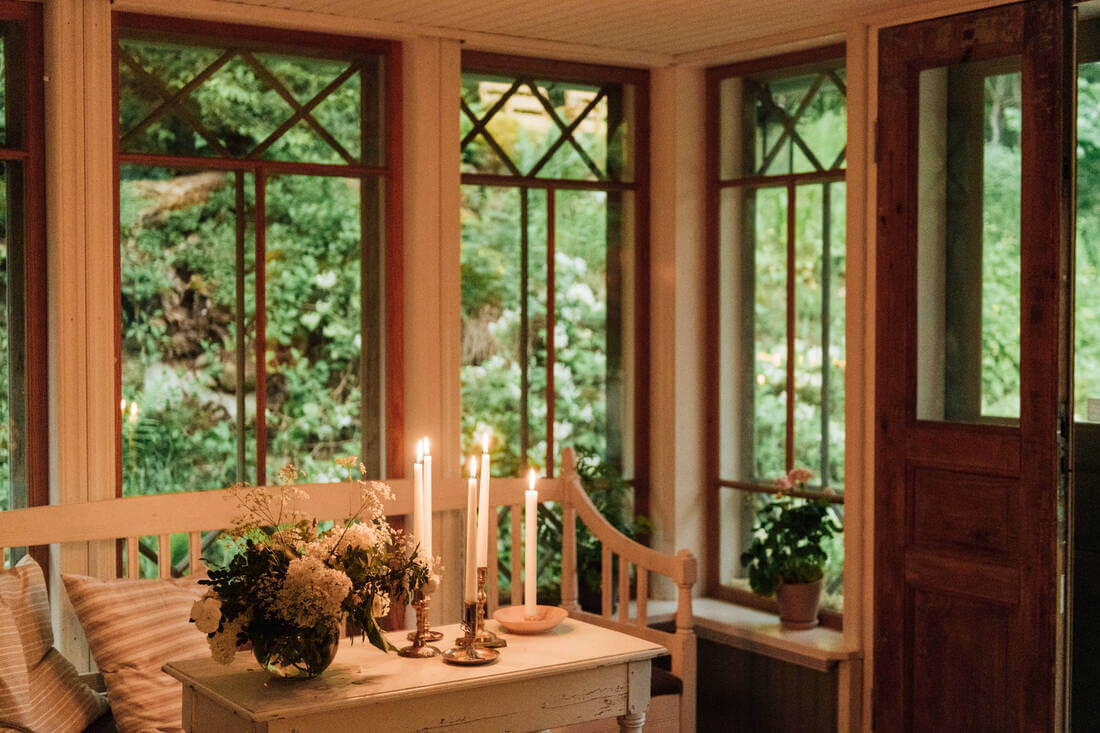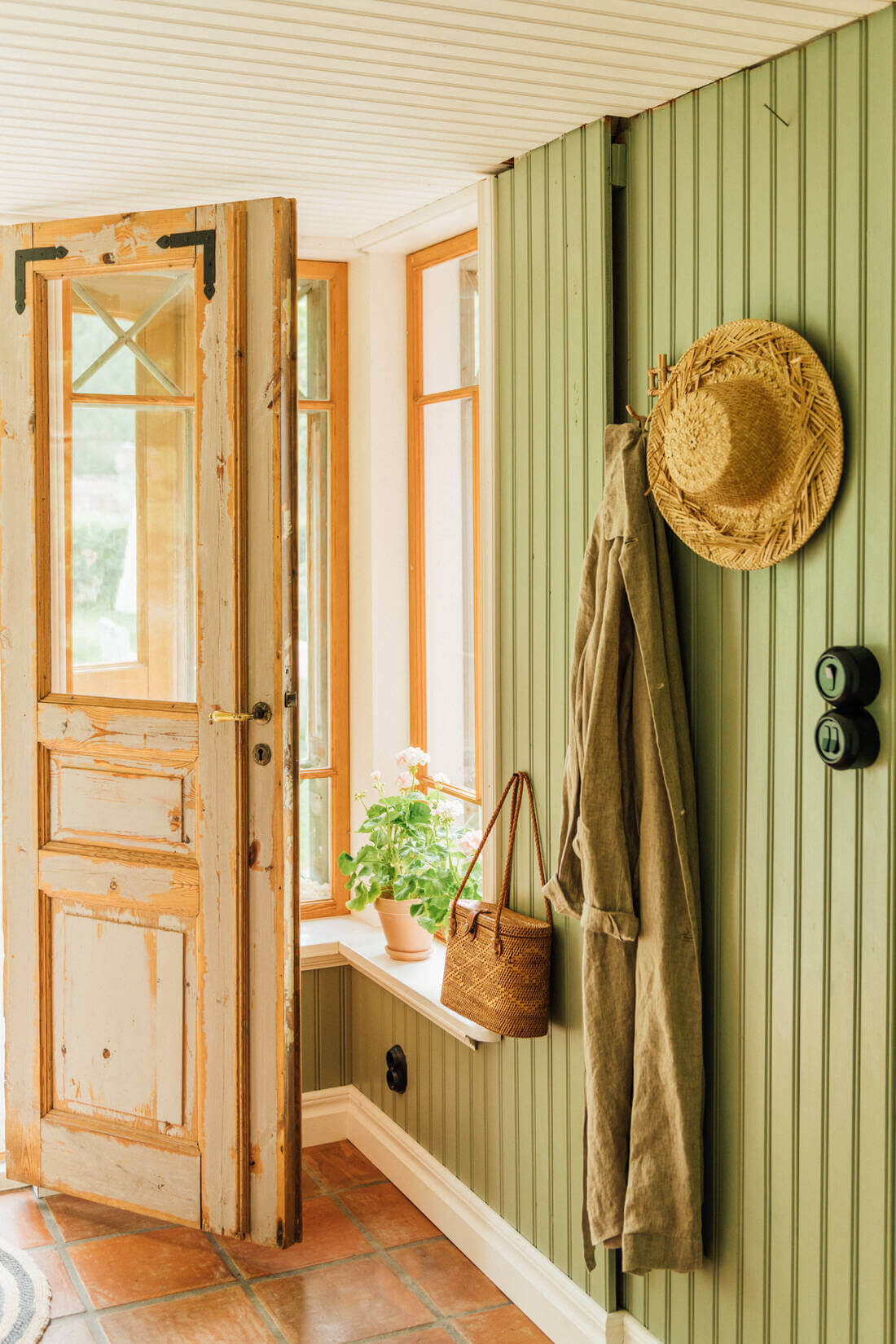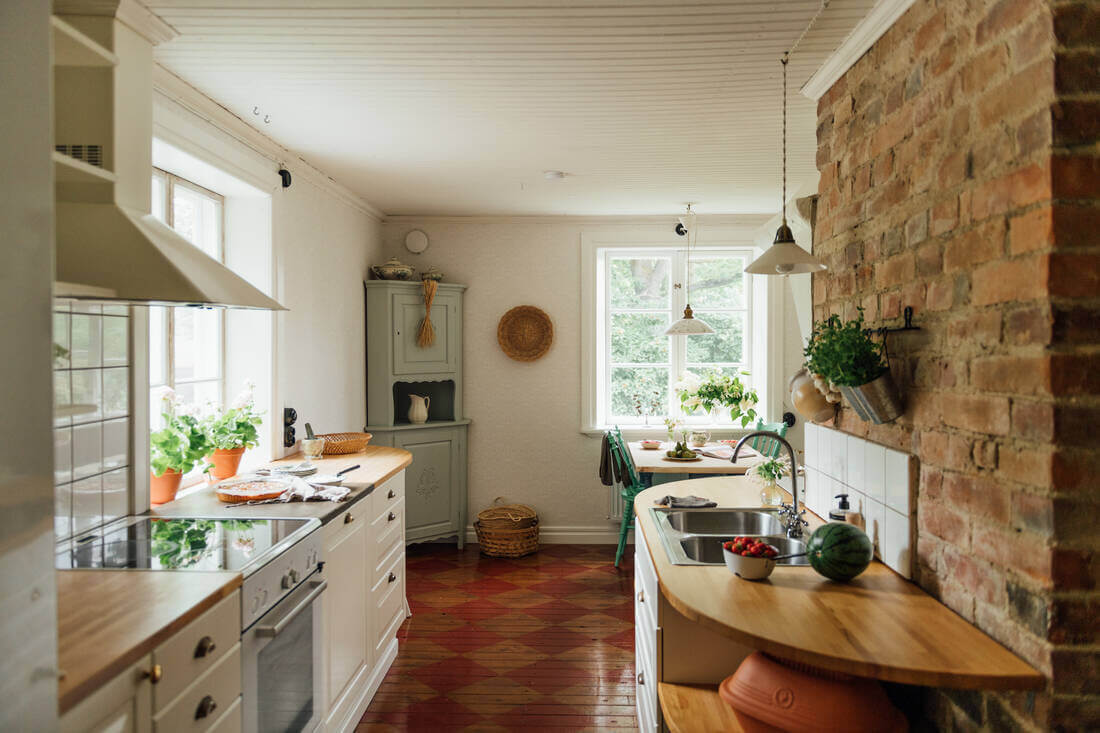 The rustic countryside kitchen still has an original woodburning stove. From the kitchen you look outside over the charming patio under the apple tree.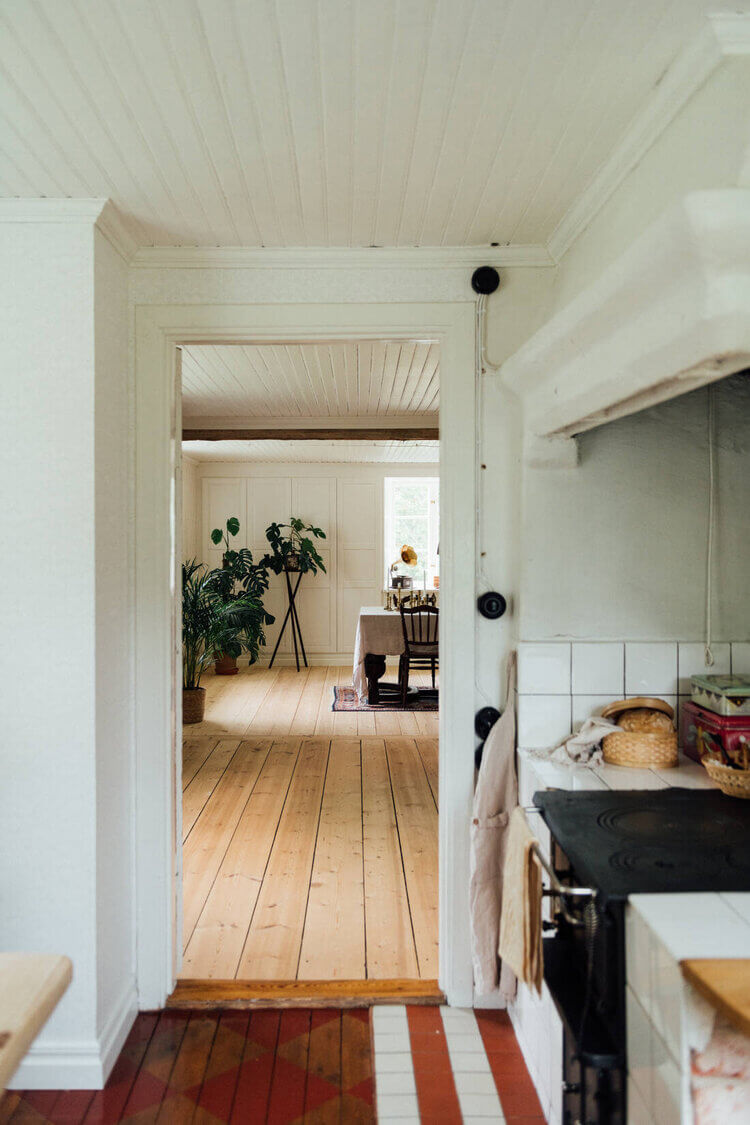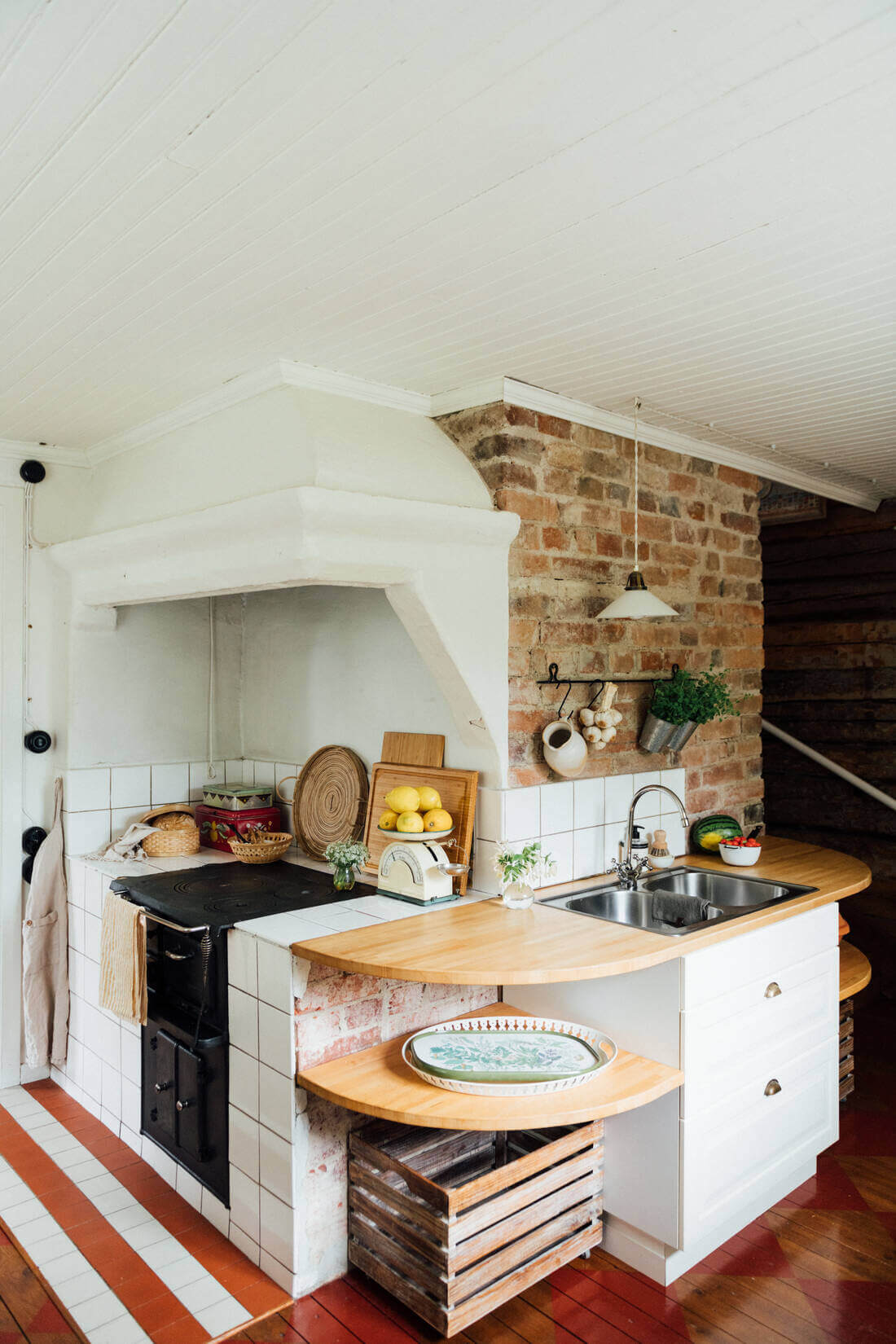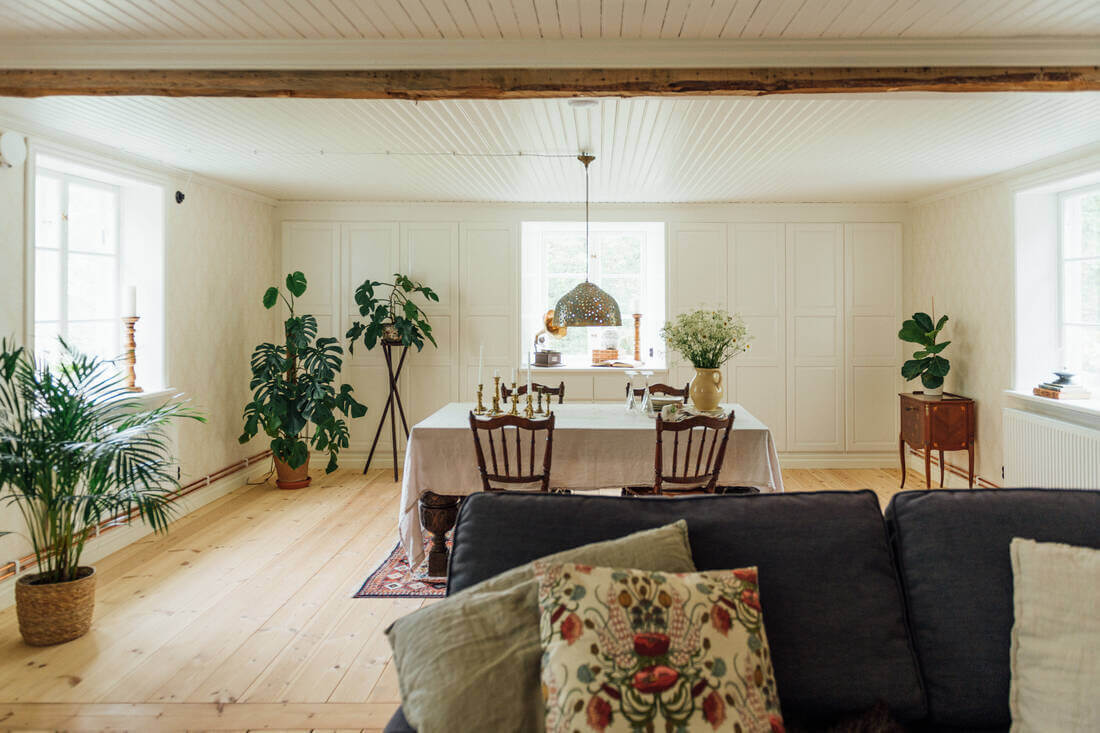 The living room has windows on three sides. On one side the wall has built-in floor-to-ceiling cabinets to keep the room neat and tidy. A Swedish tile fireplace – a kakelugn – sits on the other side, which makes for a cozy seating area.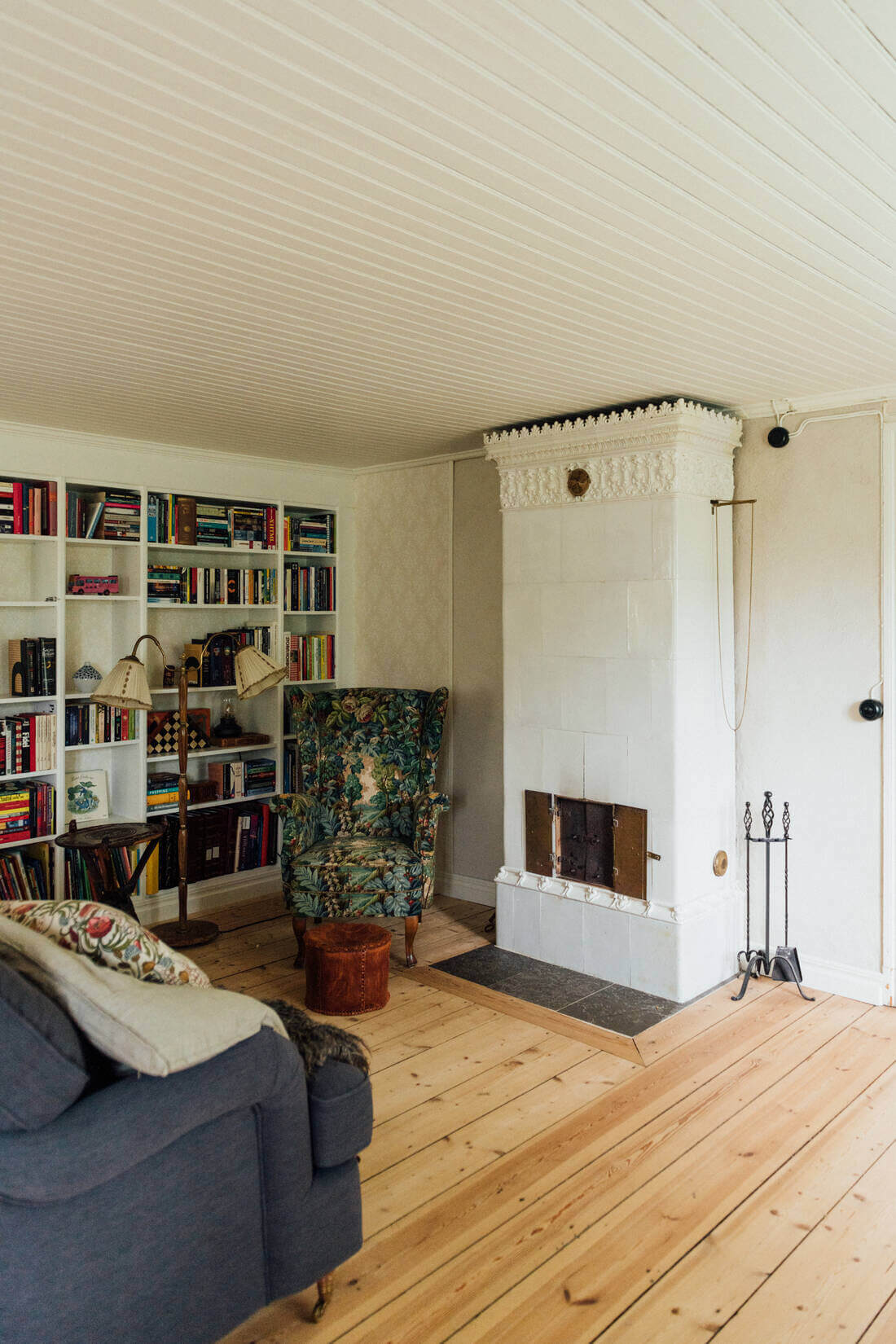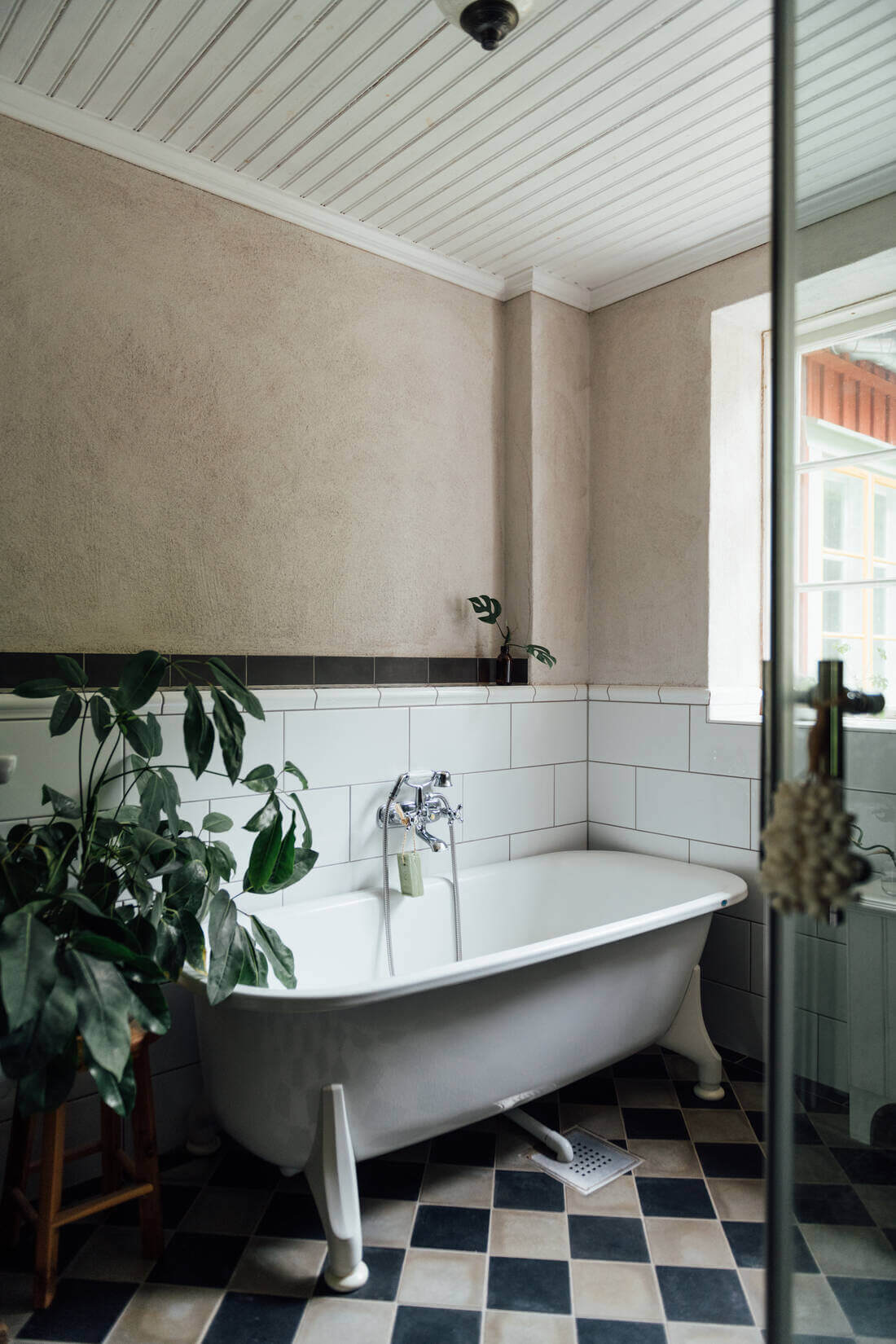 A beautiful vintage bathroom with freestanding clawfoot bath, black and white tiled floor and grey lime plastered walls.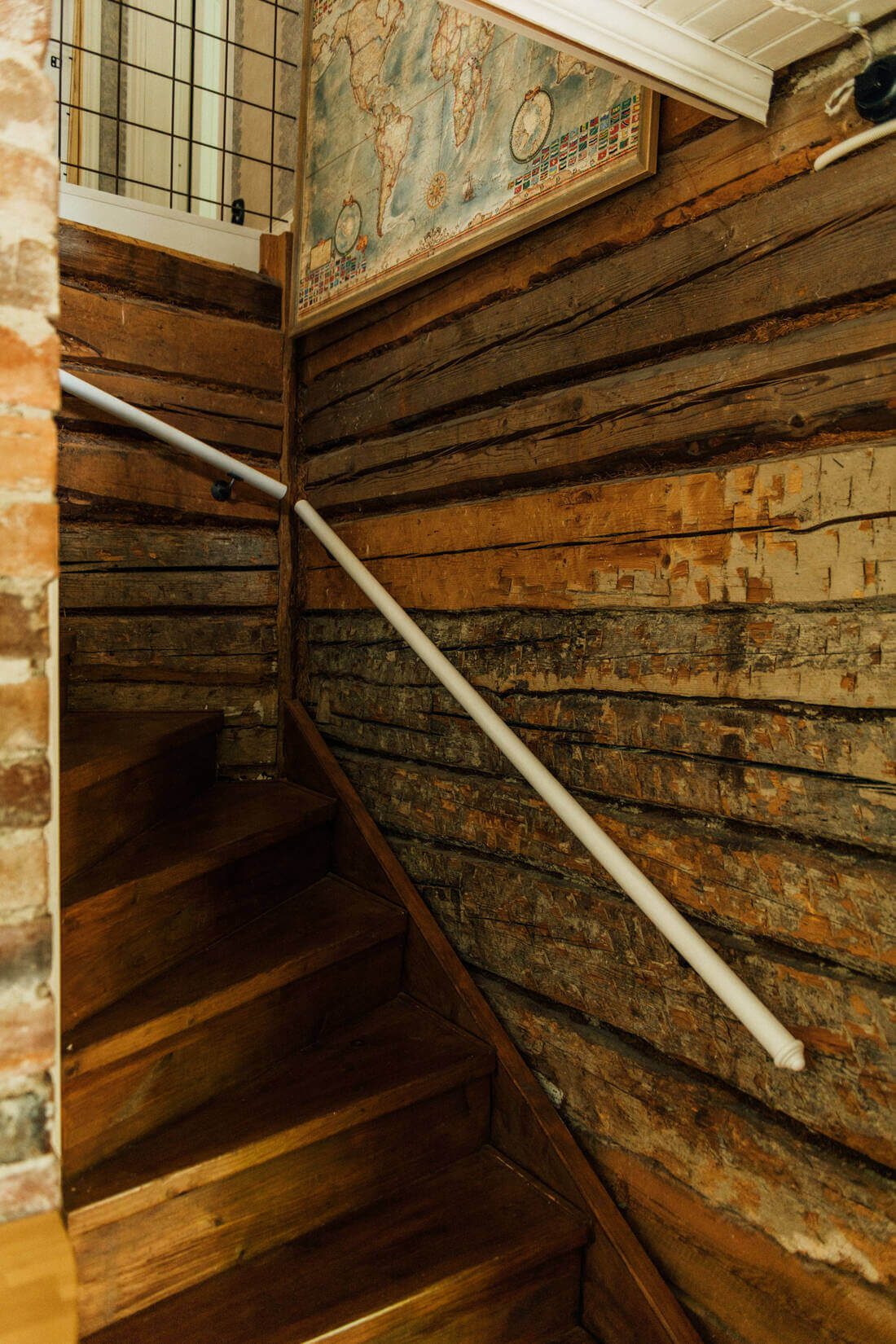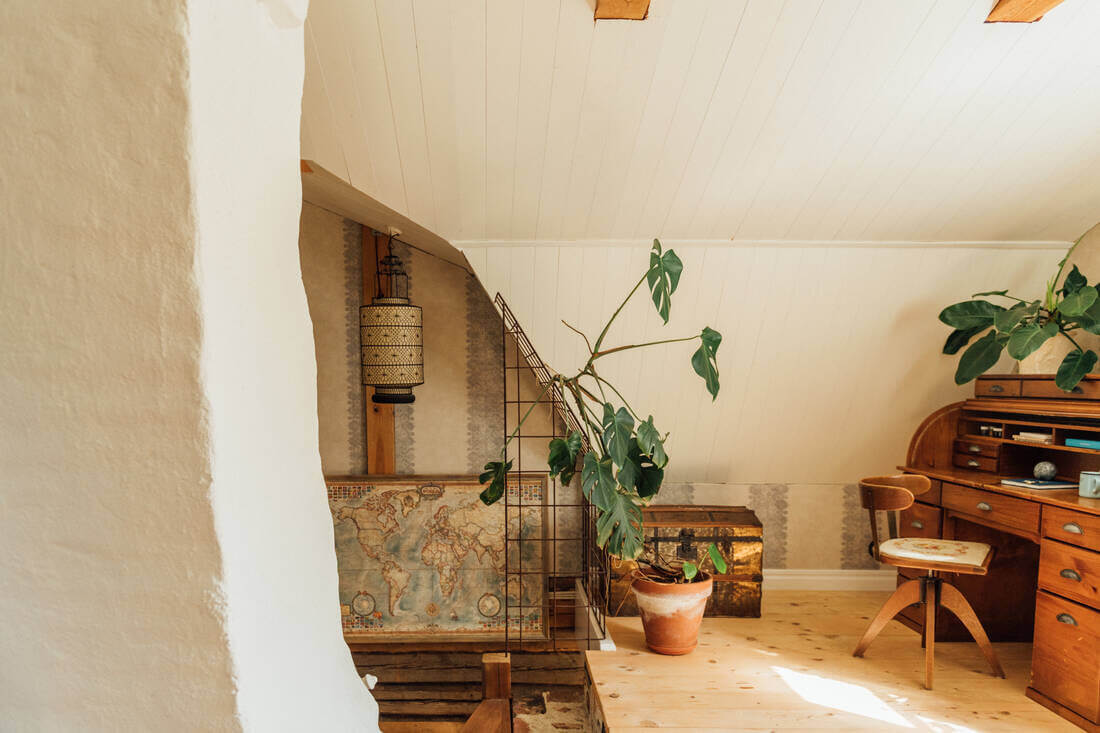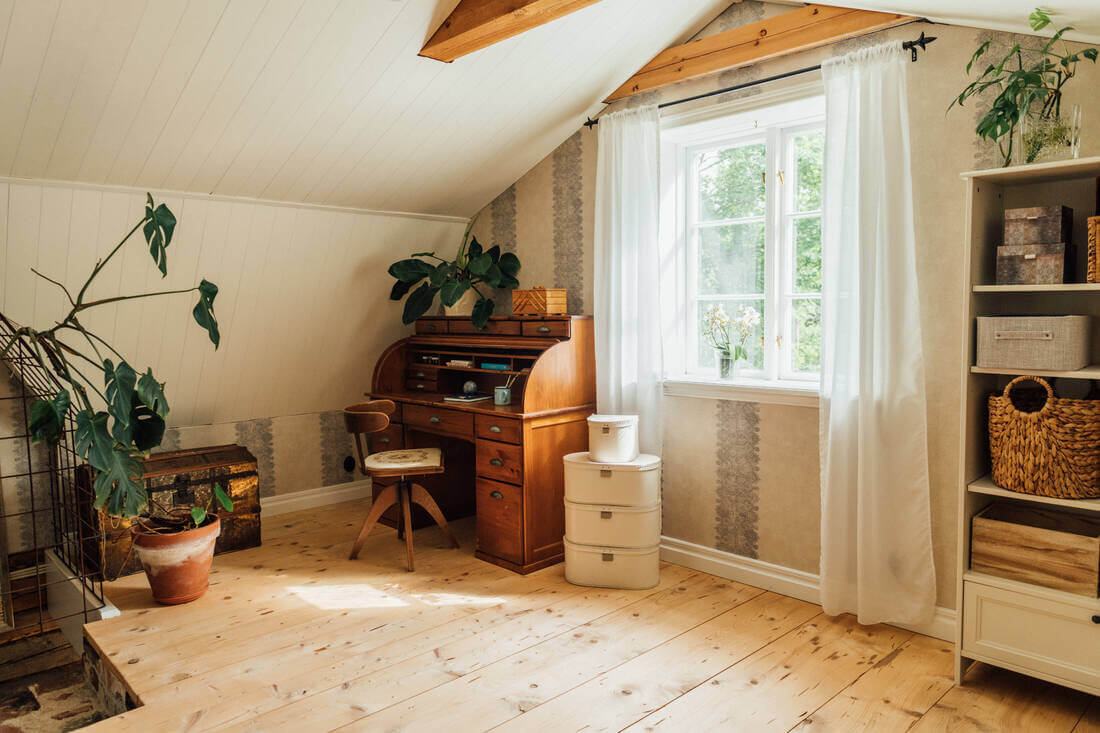 Upstairs are 4 rooms. The big open-plan room is now used as a second sitting room and office. The slanted ceilings, wooden beams and wooden floor turn this room into a cozy spot.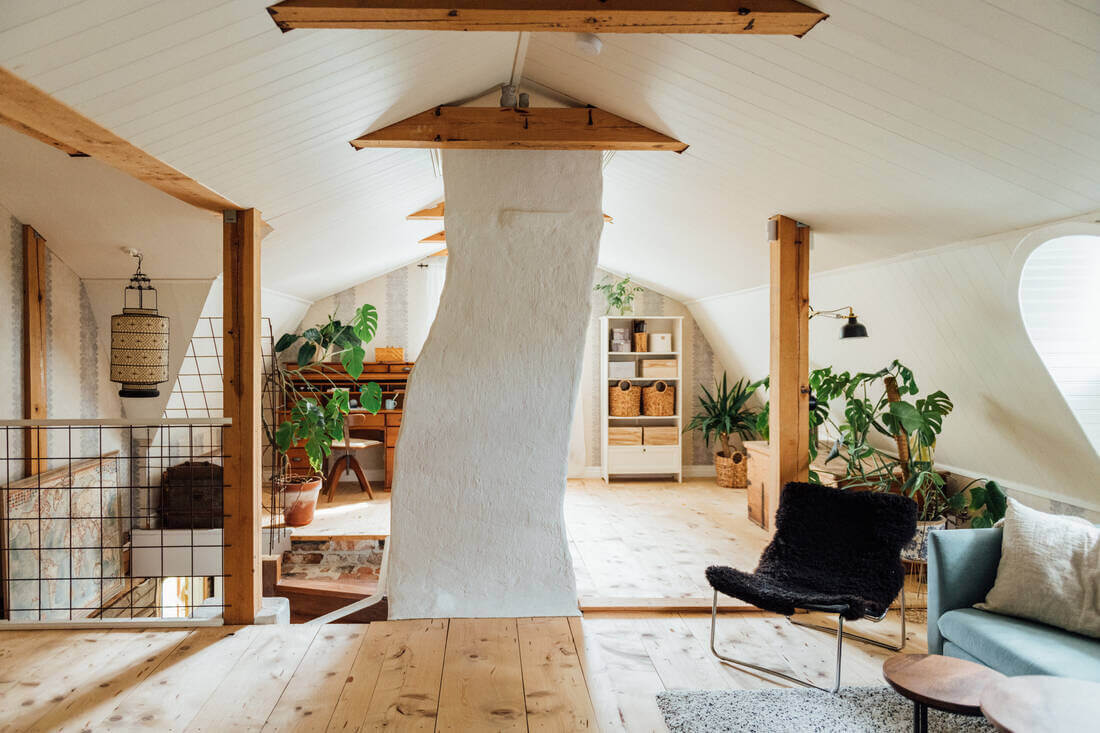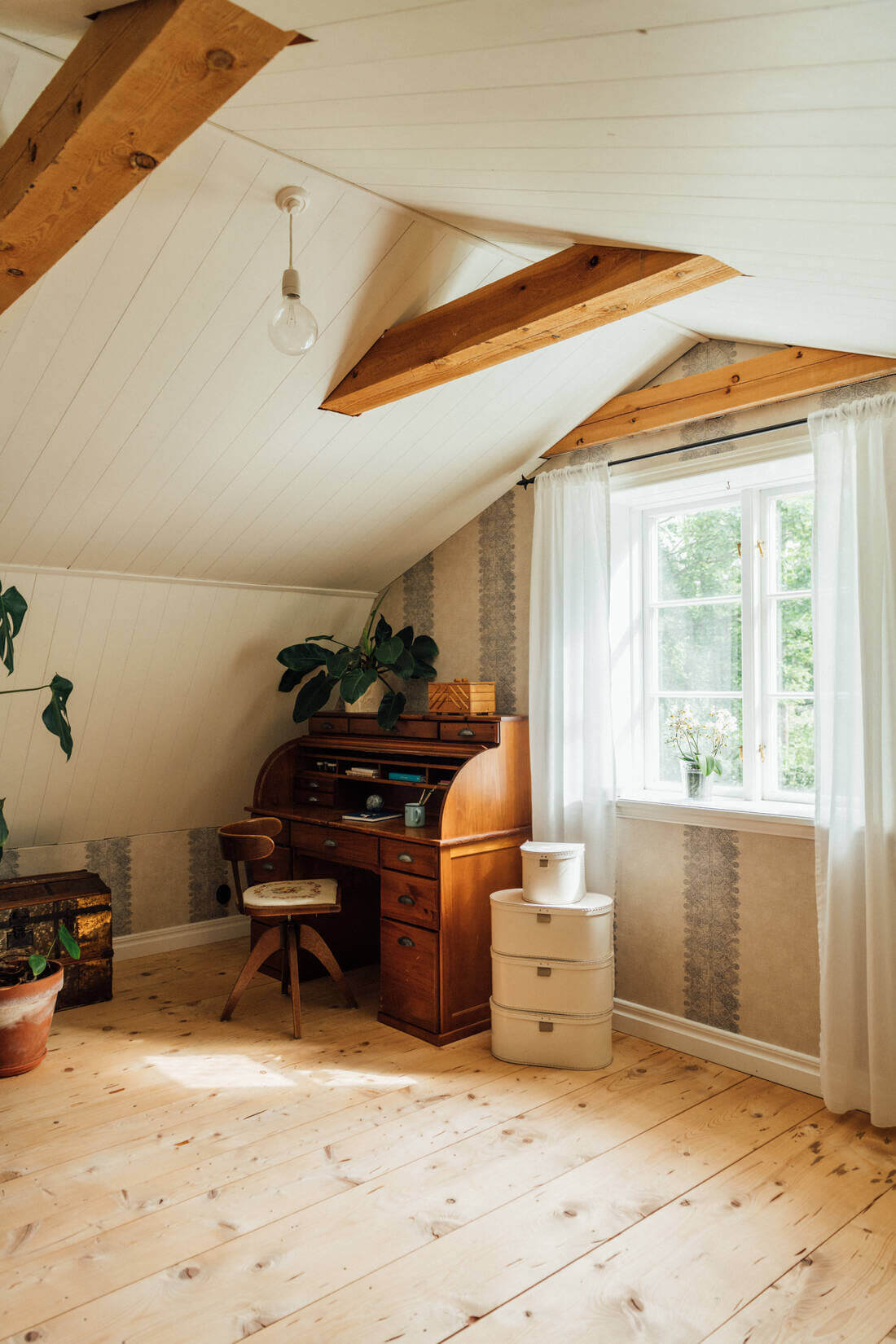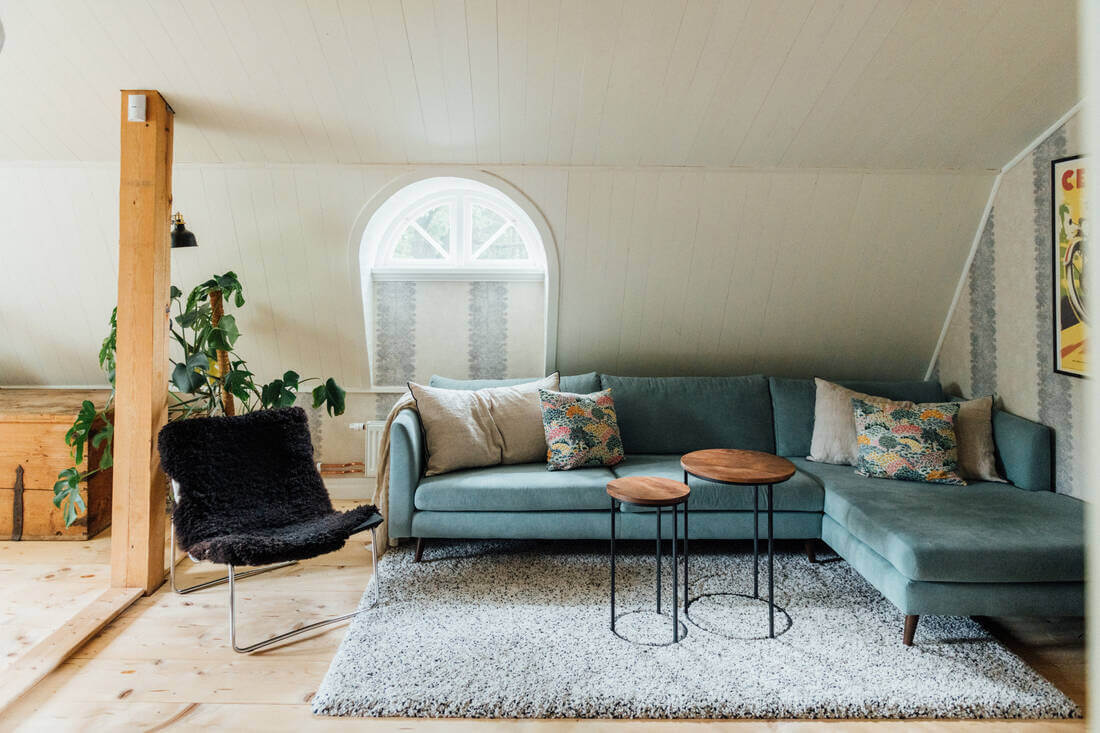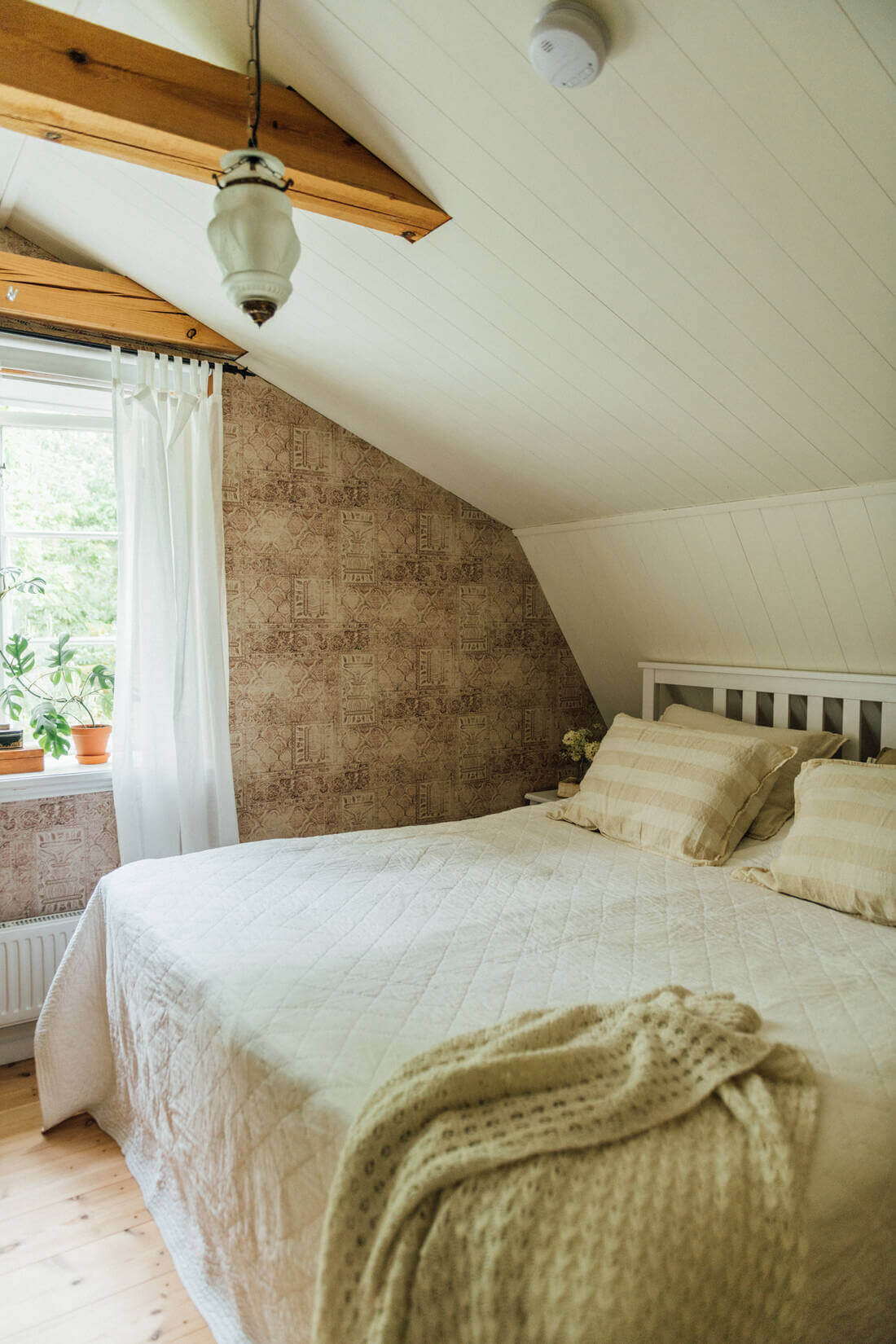 The master bedroom made smart use of the slanted ceilings by adding a custom made wardrobe.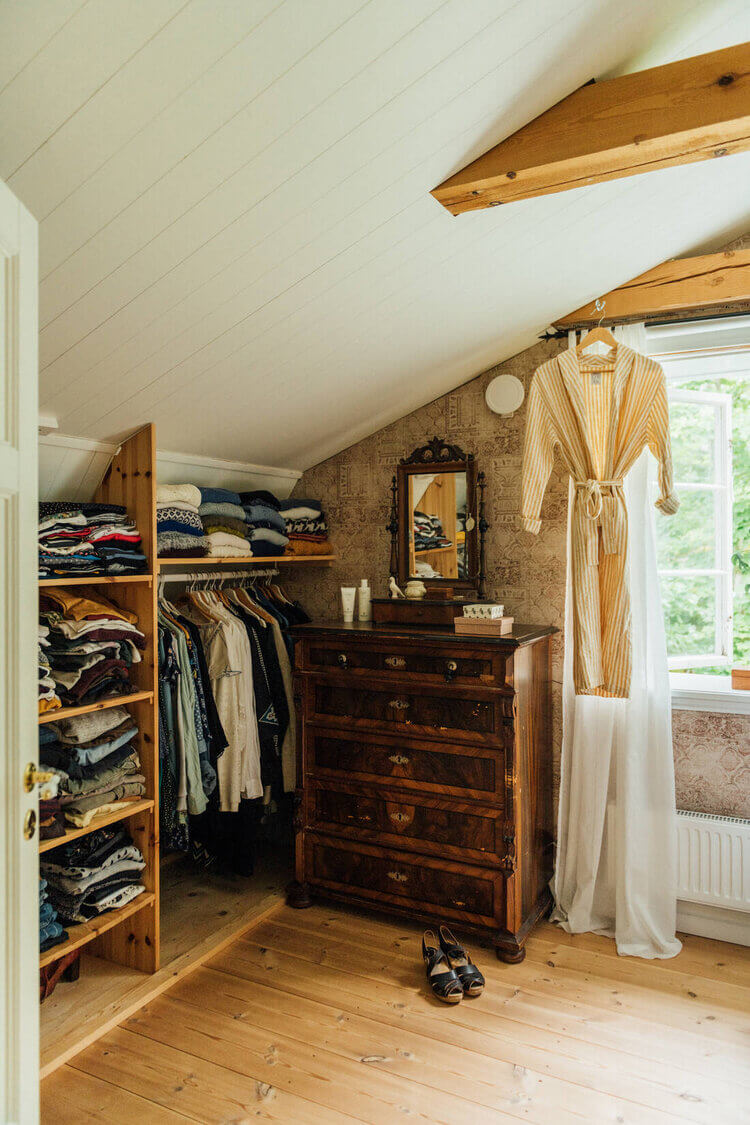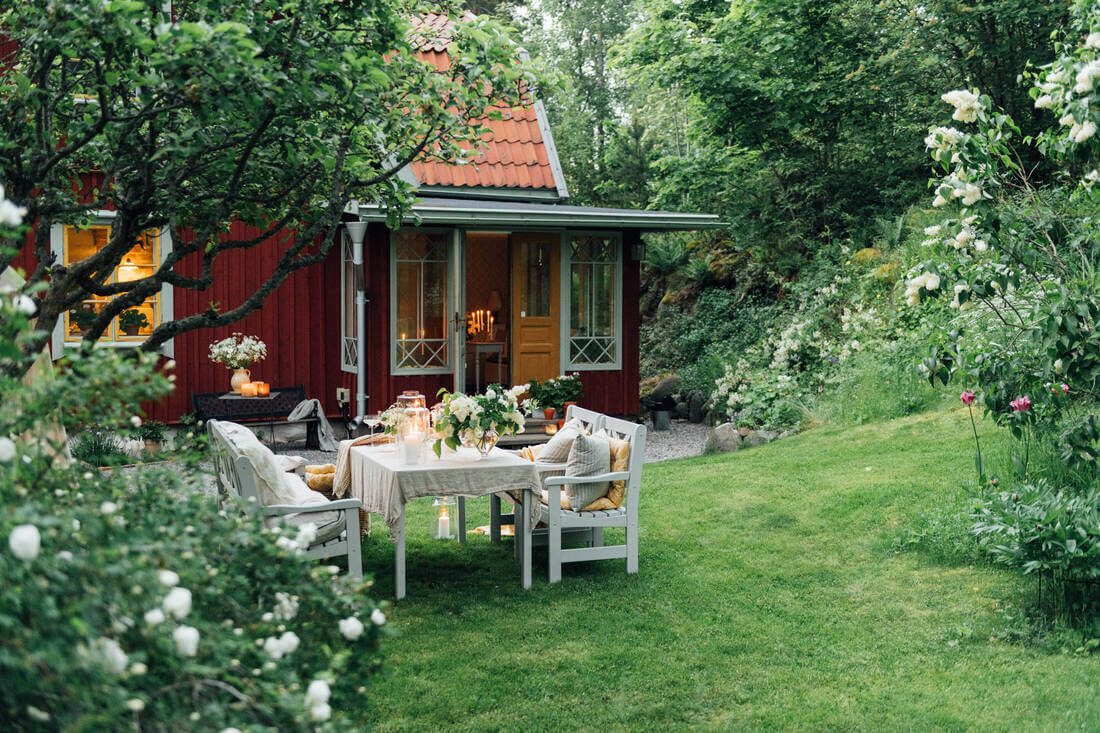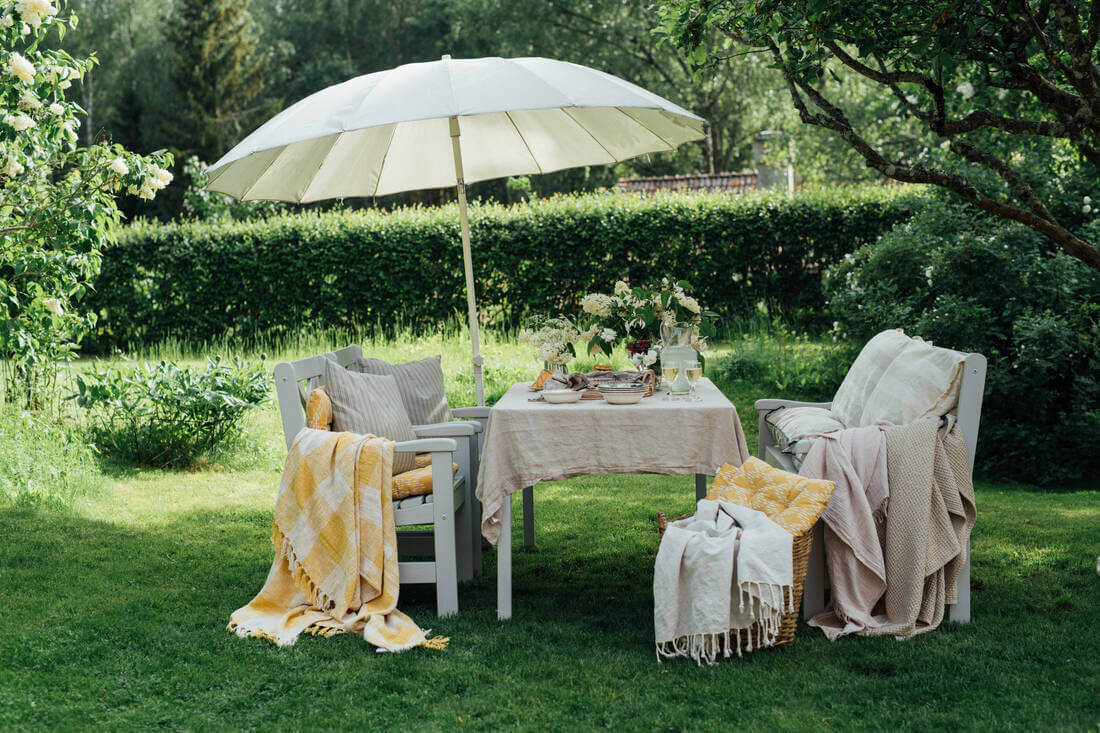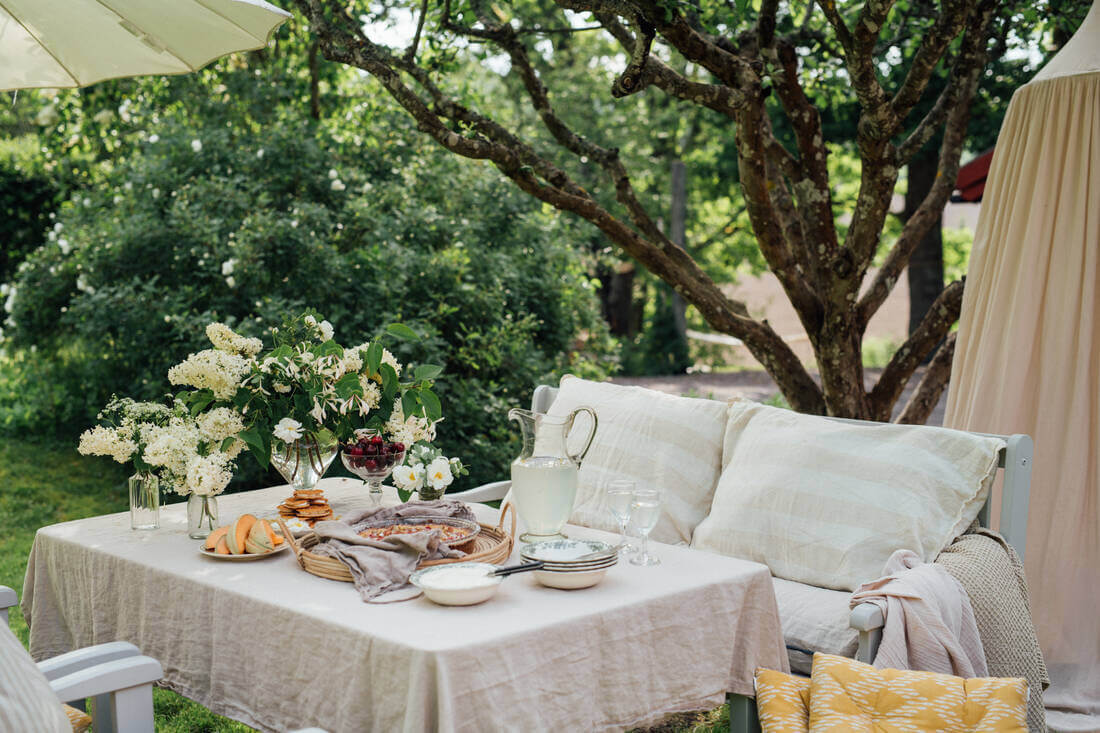 On to the beautiful garden. Large grass lawns are surrounded by trees and flowers. Creating a green, private and cozy garden space.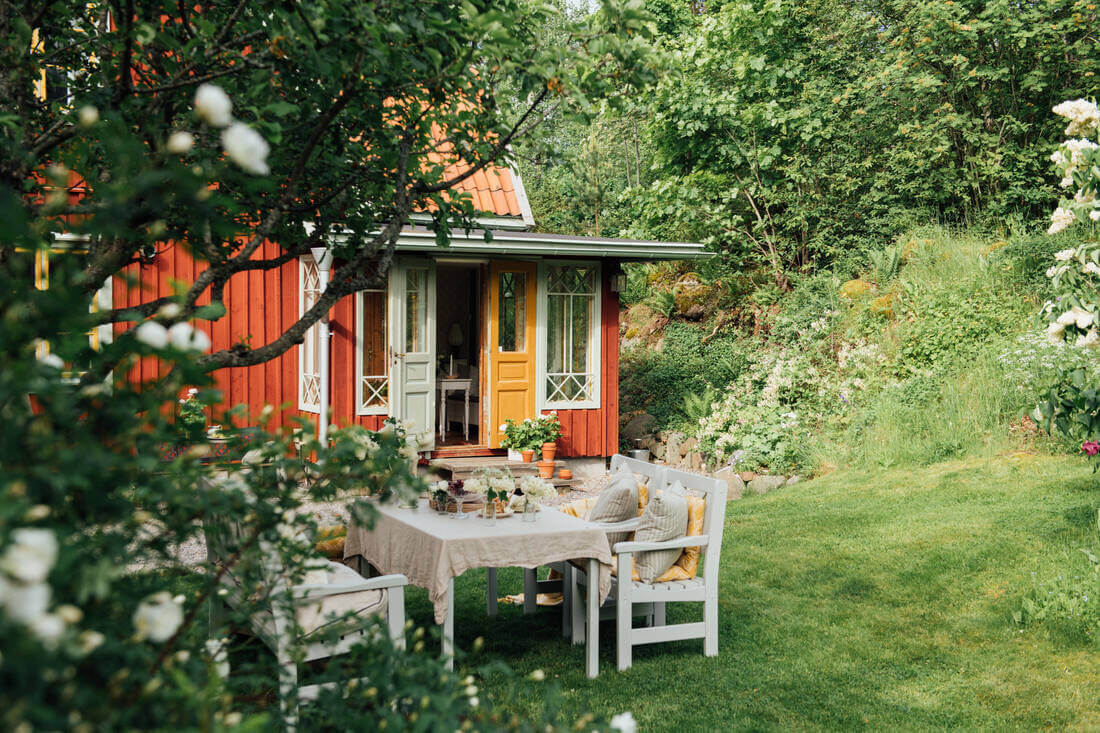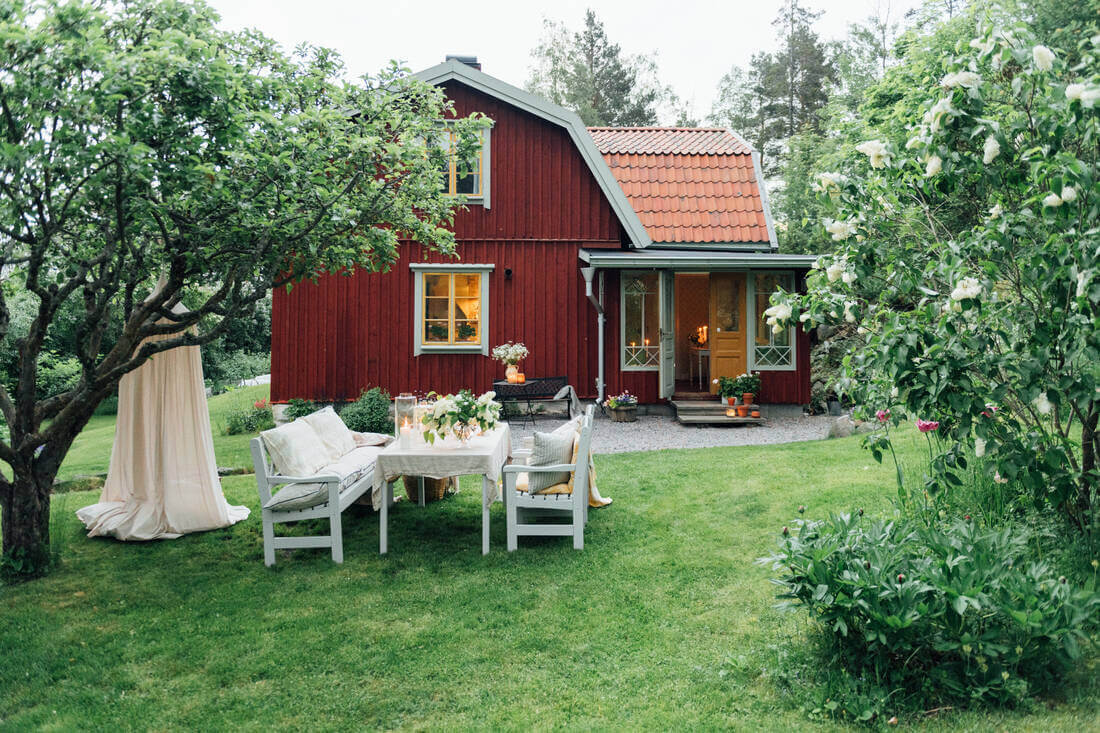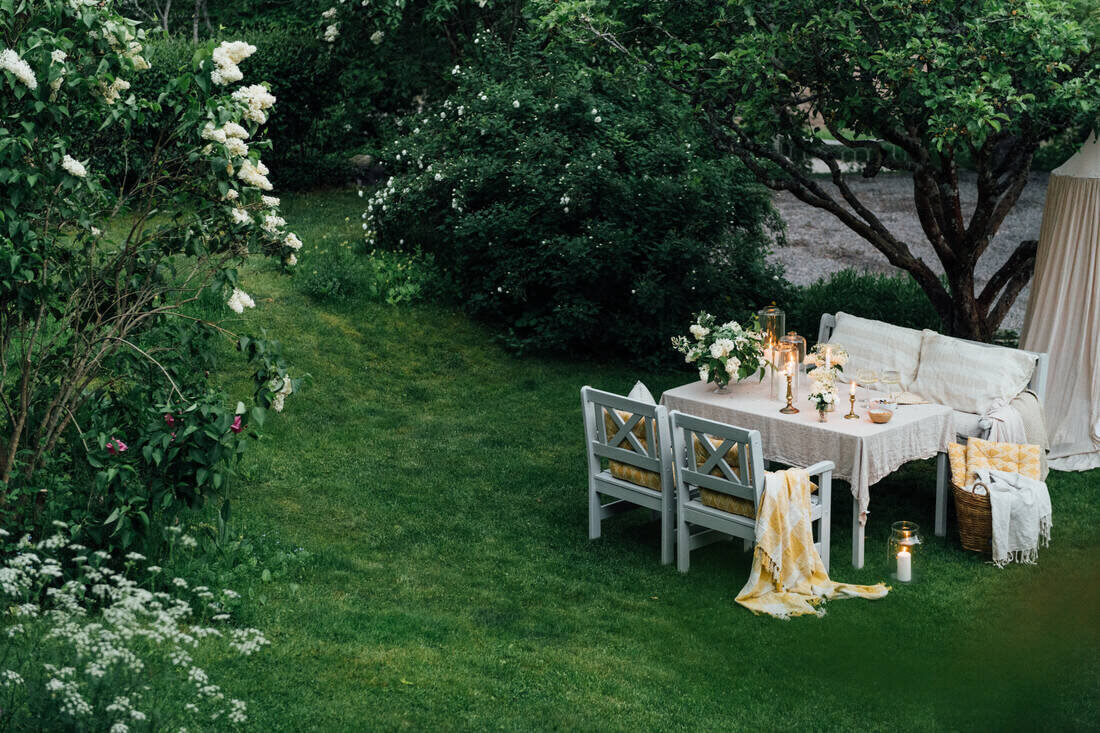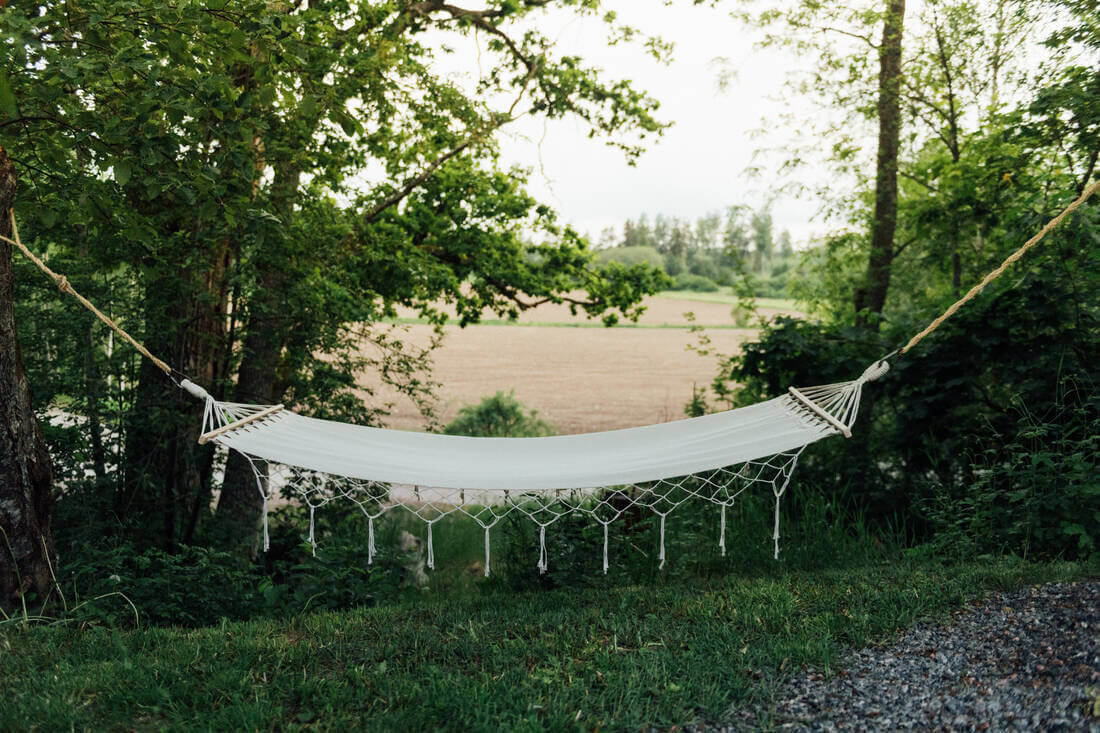 From one part of the garden you have lovely views over the surrounding countryside.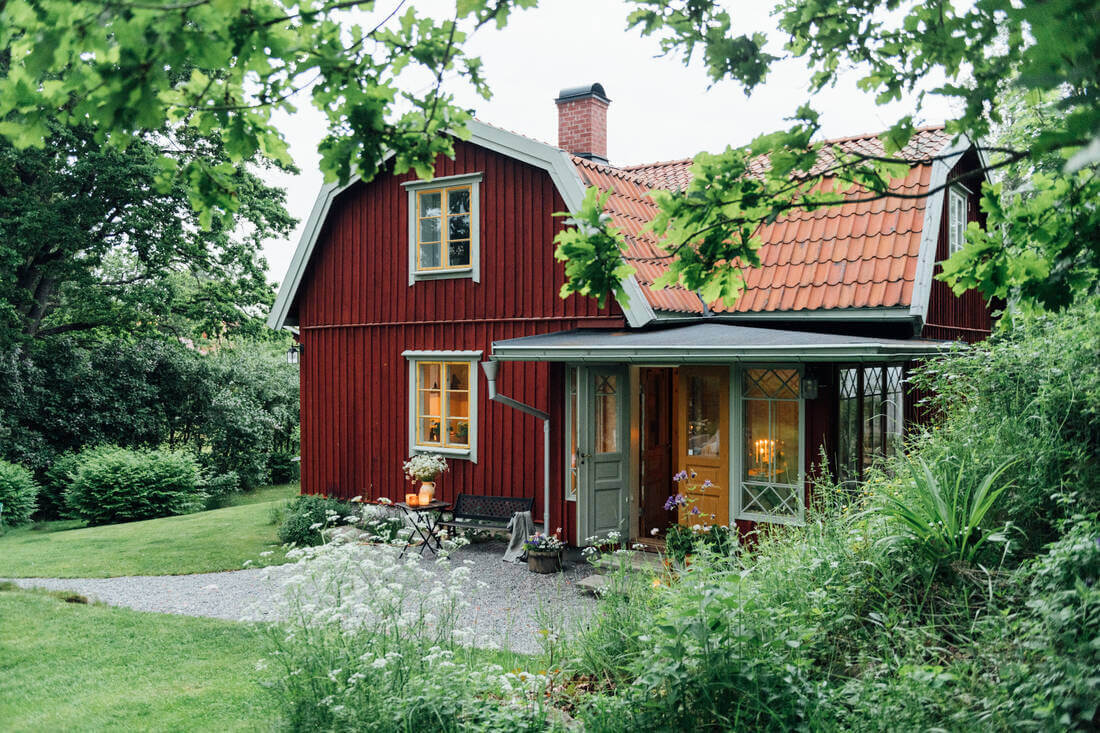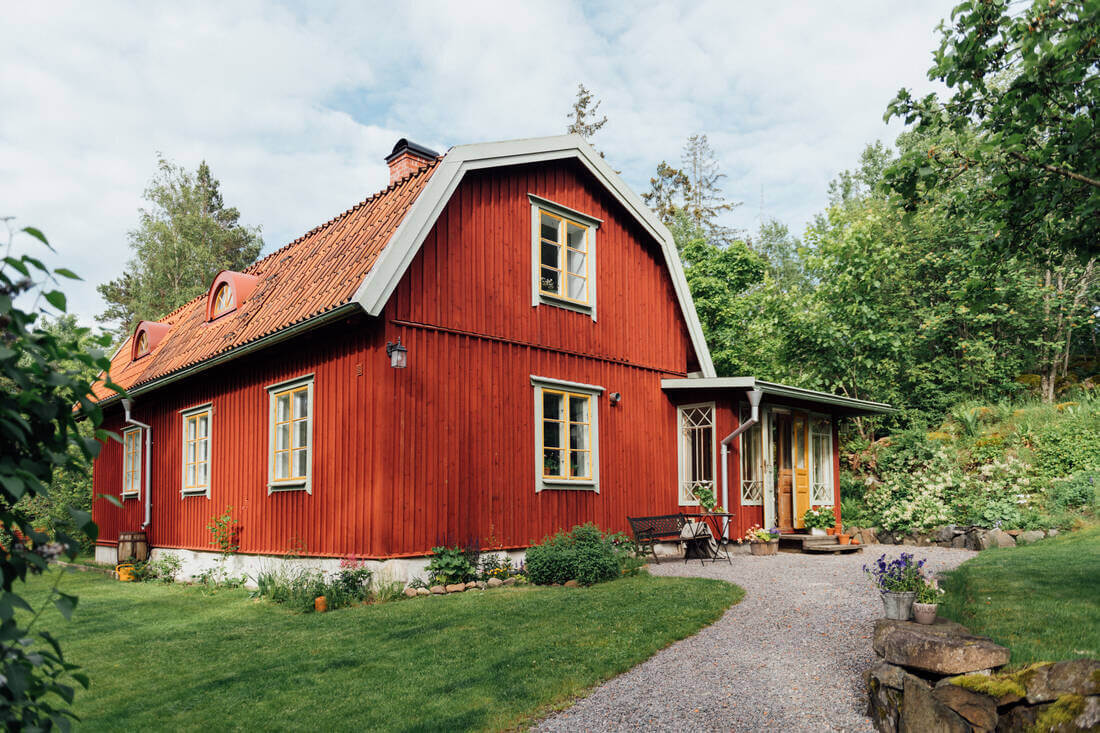 Isn't this an absolutely lovely home? The historic look inside and out. But mainly that lovely green garden, I could spend all my days here! The home in Strängäs has now been put up for sale at BOSTHLM.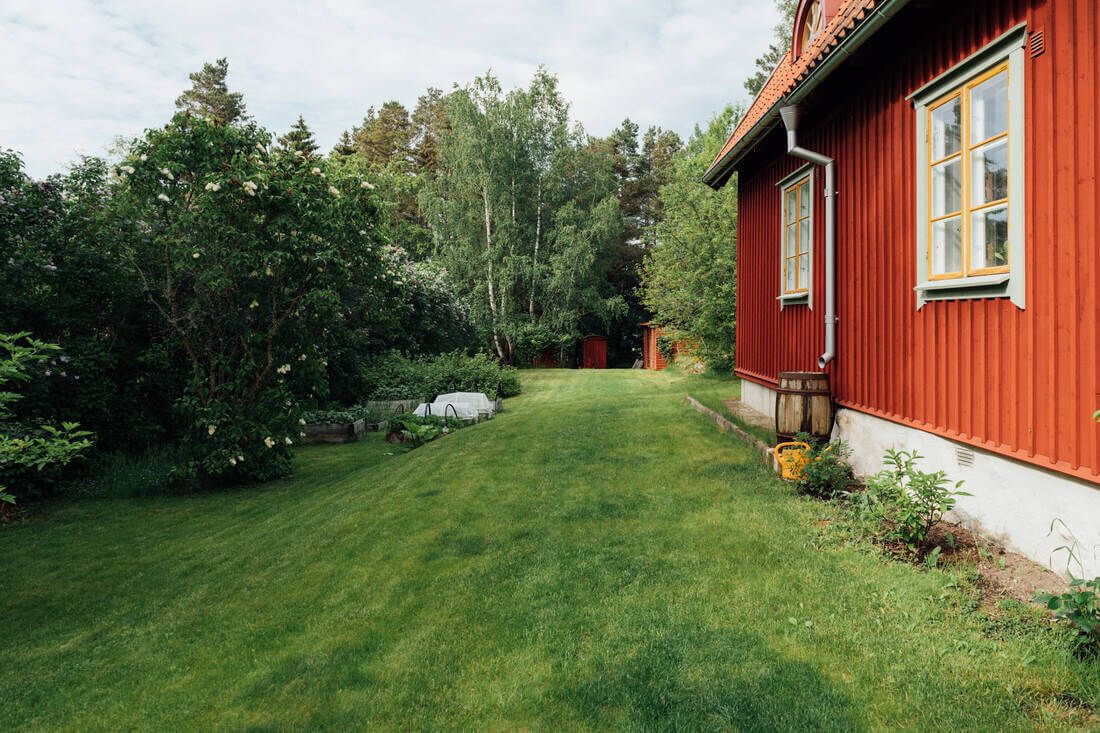 Take a look at these Swedish countryside homes: