Colorful Touches in a London Family Home
I've got a lovely home tour of a London family home for you today. The home belongs to interior designer Tiffany Duggan and it's designed in a wonderful soft eclectic style.
The home in Queen's Park London is painted in soft, moody color tones combined with the occasional color pop. I really like this combination of soft, calm colors with bright color pops. You can read more about that in The Nordroom Color Trends post.
The home is incrdibly stylish and luxurious looking. But thanks to the color tones and soft materials that she used it is also a perfect comfortable family home.
The sitting room is painted in a calm grey tone. A beautiful ornate fireplace adds warmth to the room. Color comes from the pink velvet sofa, colorful rug and floral armchair. The red side table adds a nice color punch
A classic white kitchen with black tiles. A concrete countertop enhances the calm look of the room.
A perfect moody hallway painted in a dark blue hue.
The master bedroom is decorated in a romantic style. A pink headboard and pink side dressers/nightstands (Trove's Gustav 3 Drawer Dresser) are combined with a lovely floral wallpaper by Fromental.
Steel doors with ribbed glass let through light but also add privacy to the bathroom.
Green is the color for the children's bedroom and bathroom. Green leaf wallpaper is added to the bedroom and a green clawfoot bath stands in the bathroom.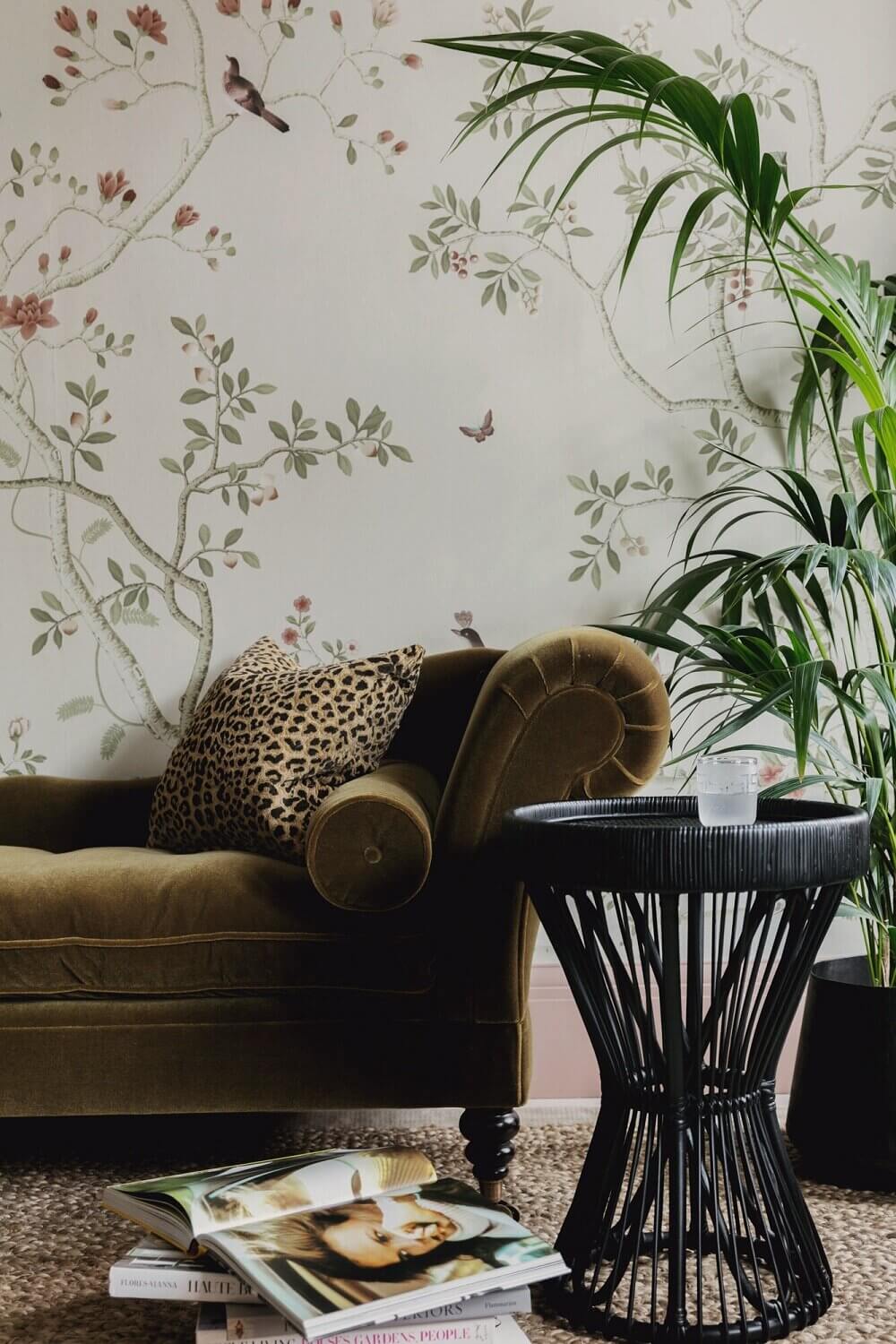 photography by Studio Duggan
You can also see another London project designed by Tiffany Duggan on The Nordroom. This home is packed with warm colors and textures.