Louisa Pierce's Vintage Eclectic Nashville Home is For Sale
It's the home that started an amazing interior design career (together with friend Emily Ward she runs Pierce and Ward) and now Louisa Pierce is selling her amazing Nashville house.
Louisa and her husband were living in New York when they decided to move back south to Nashville to raise their children. After visiting multipes houses, new and old, she couldn't find one that fit her needs and so (obviously) she drew her own dream house and found a contractor to built it.
The house is only a couple of years old but it has the charm of a historic home and that's all thanks to Louisa's impeccable sense of decorating style but also her feel for architecture, the home is filled with interesting nooks and the living room is a few steps down from the kitchen making it one bright open space but still feeling seperate from each other.
The home is decorated in a mixture of styles: vintage and new are combined same as expensive and cheap finds. What is perhaps most impressive is the mixture of patterns in wallpapers, rugs and other textiles. If you would look at all these patterns seperately you wouldn't think they would match up together but somehow it all works. Now the home is for sale (take a look at the listing here) and I can't wait to see her new home, I'm sure it's going to be just as beautiful.
Also take a look at Emily Ward's home (it's just as beautiful)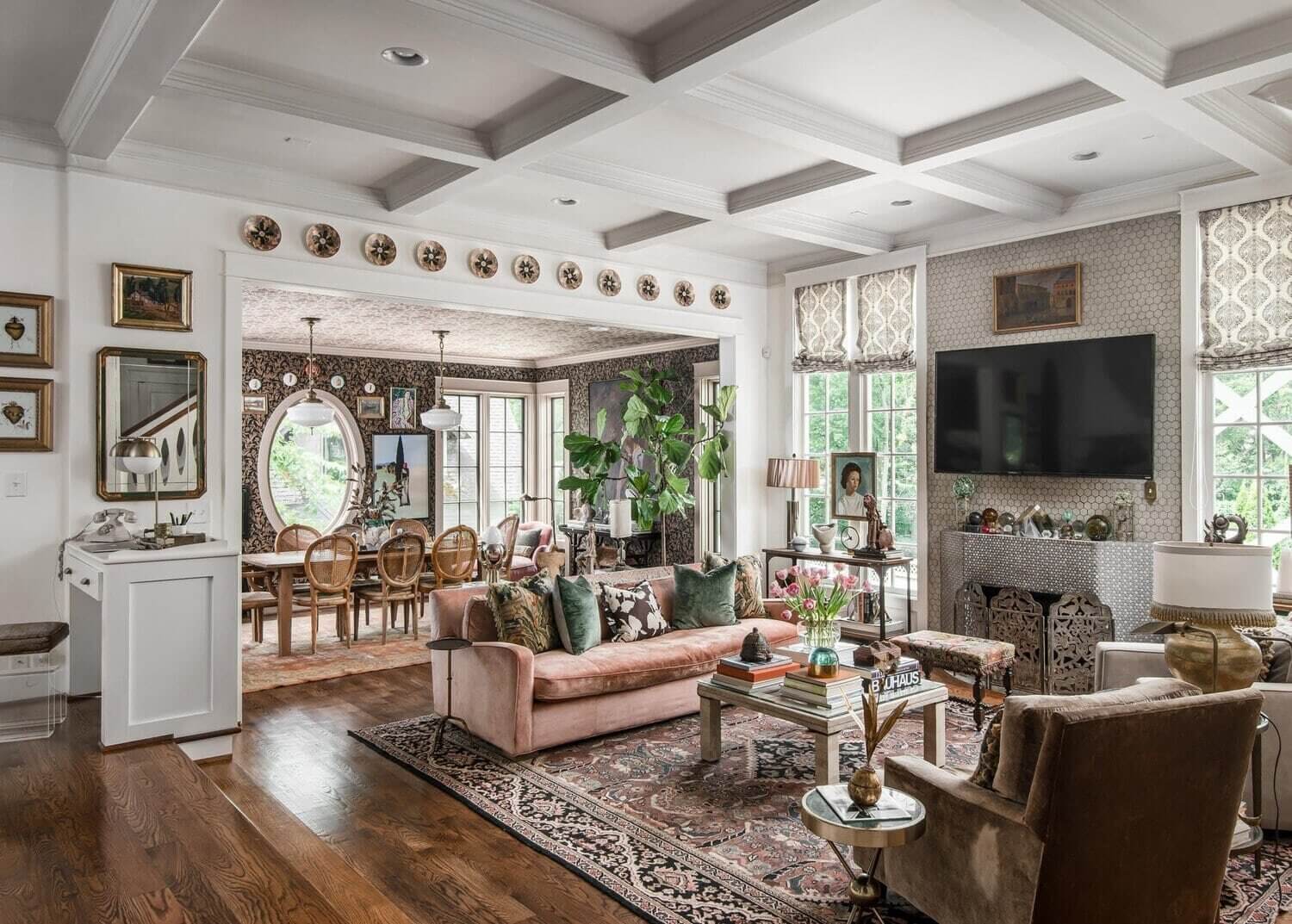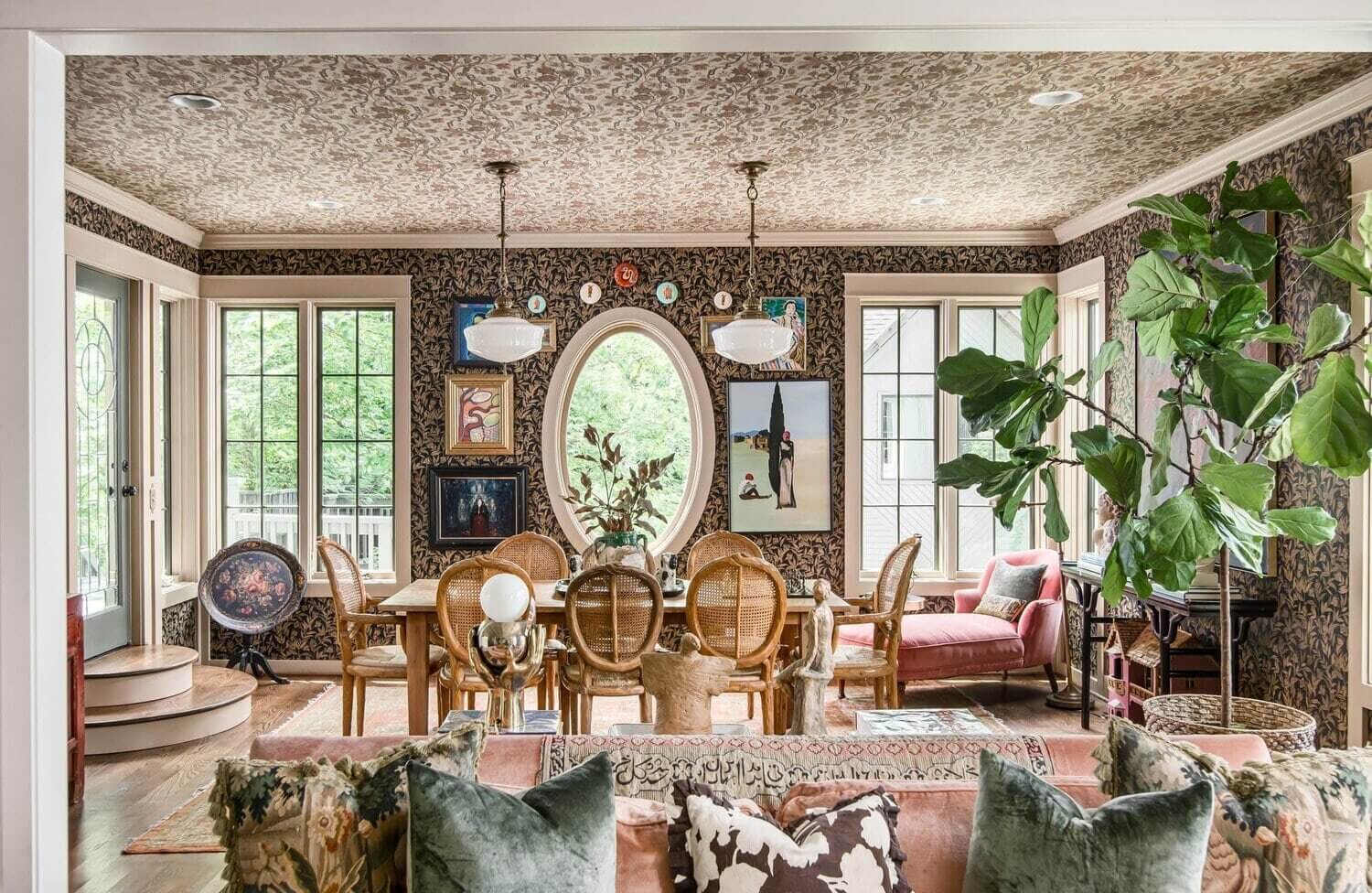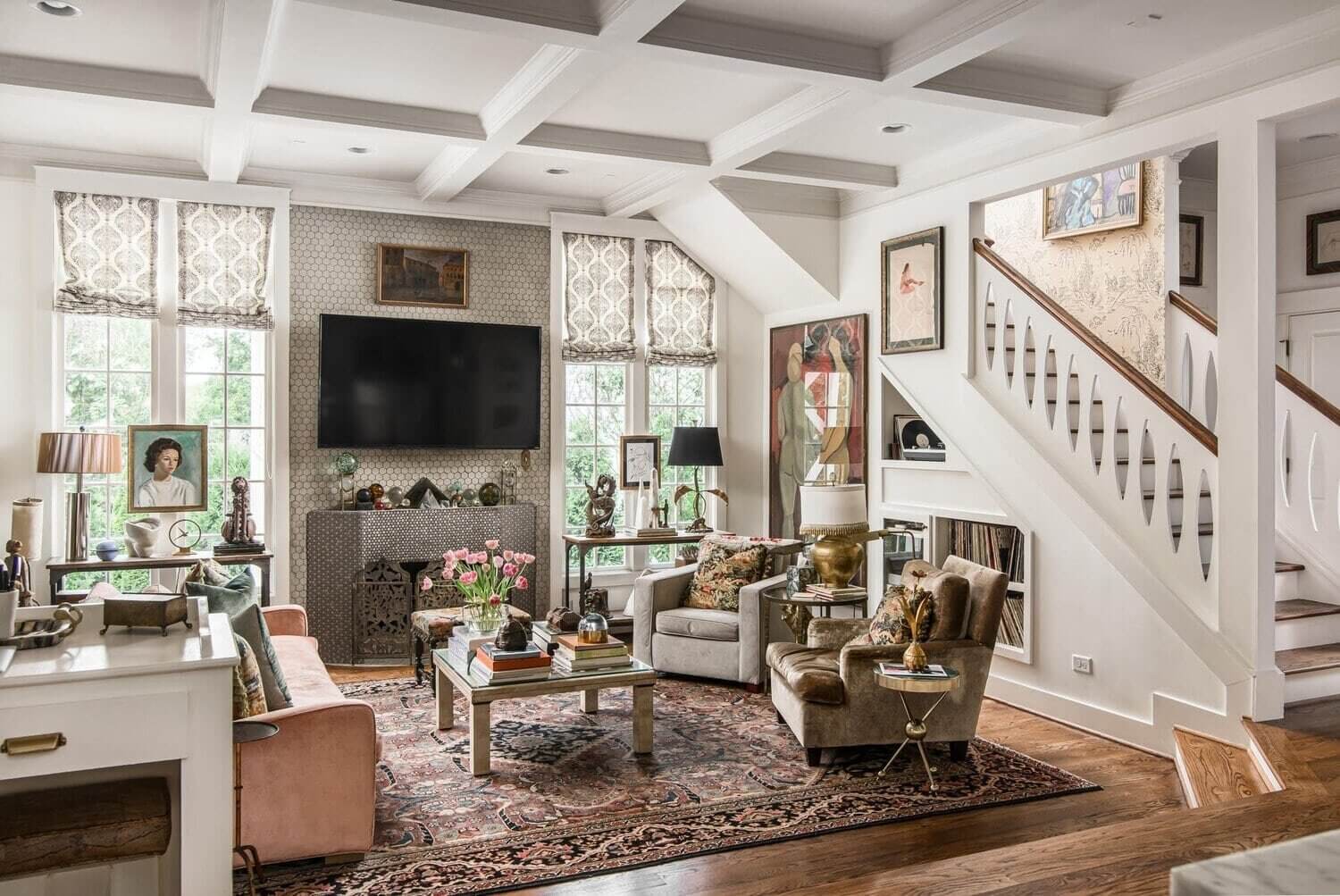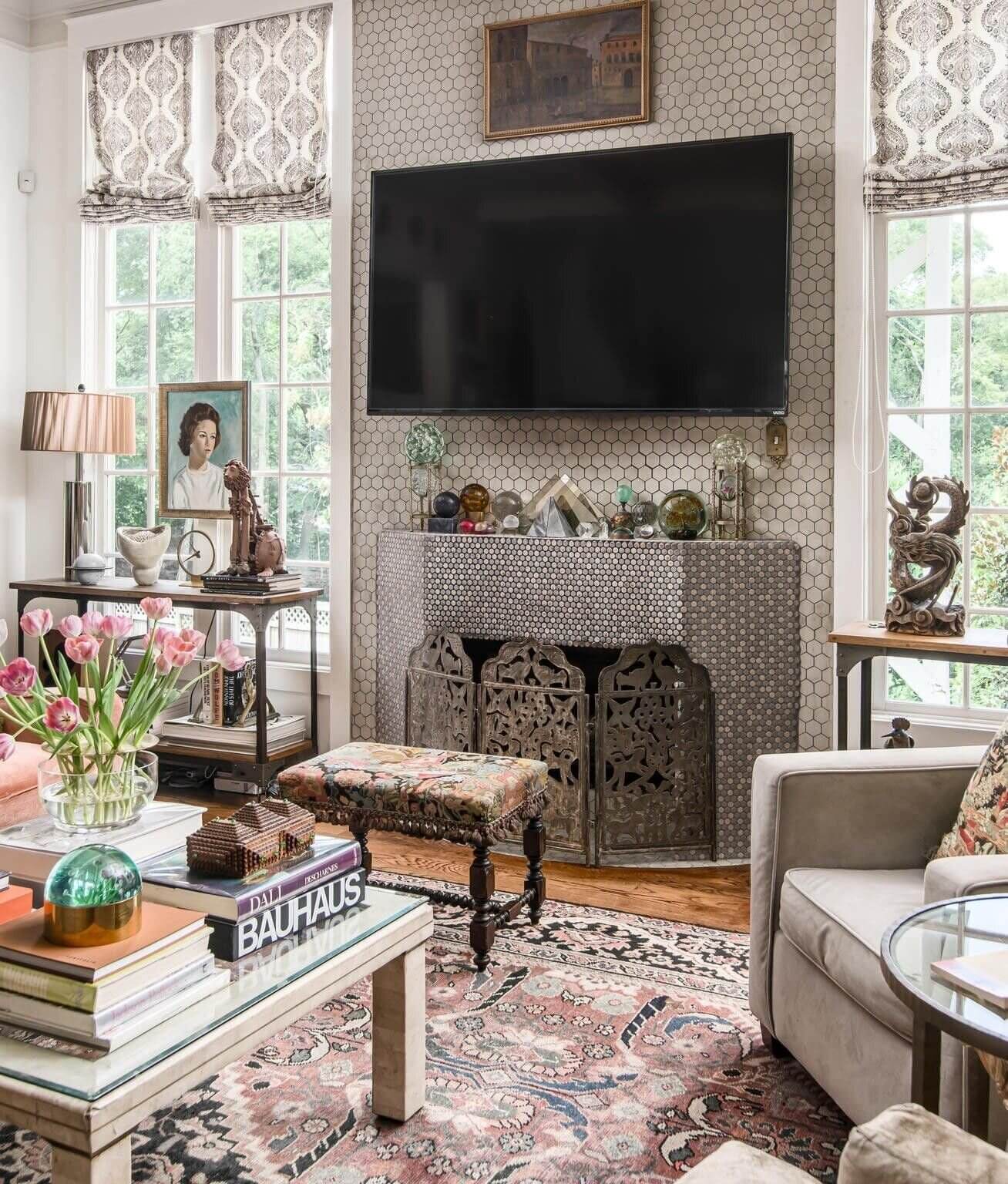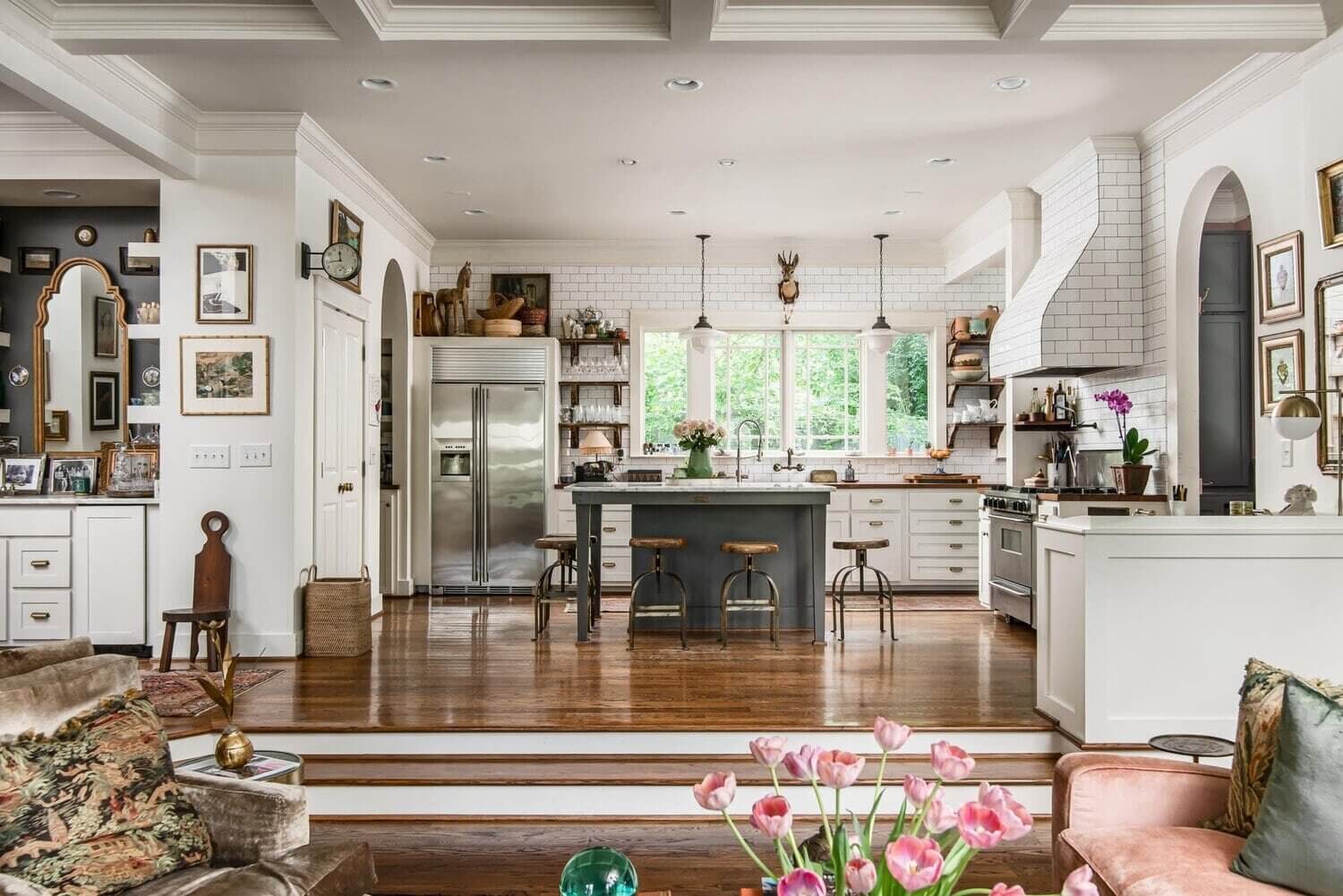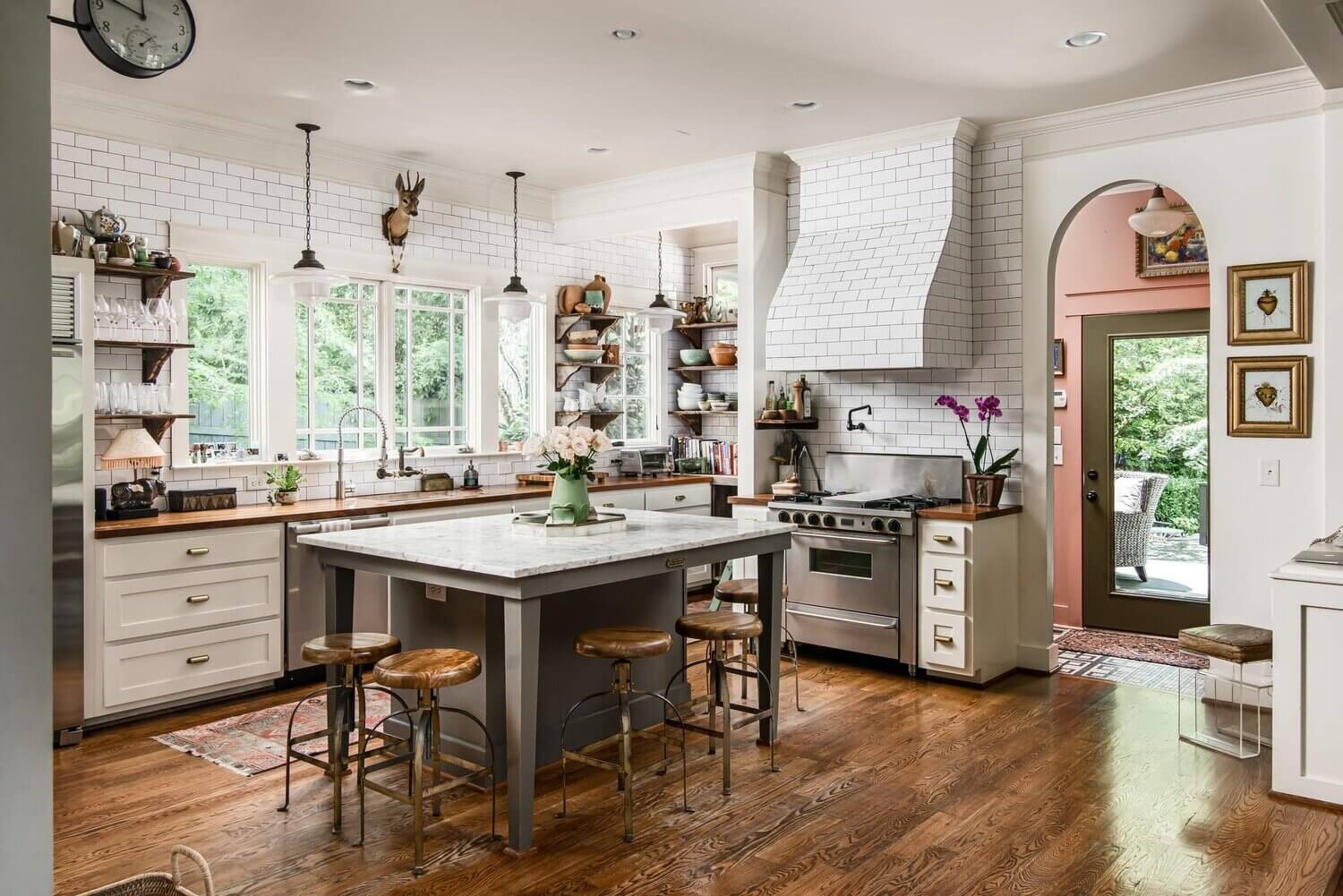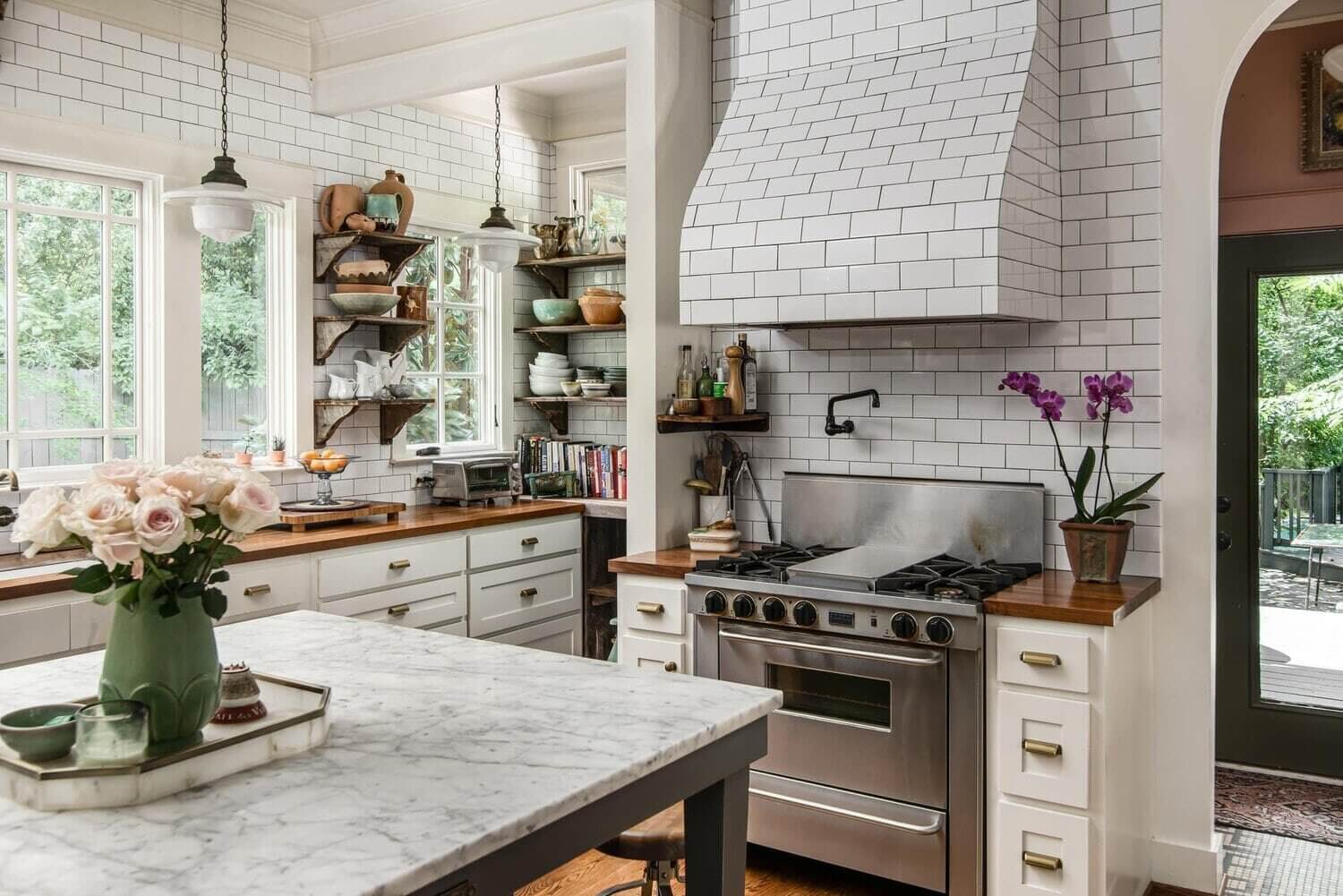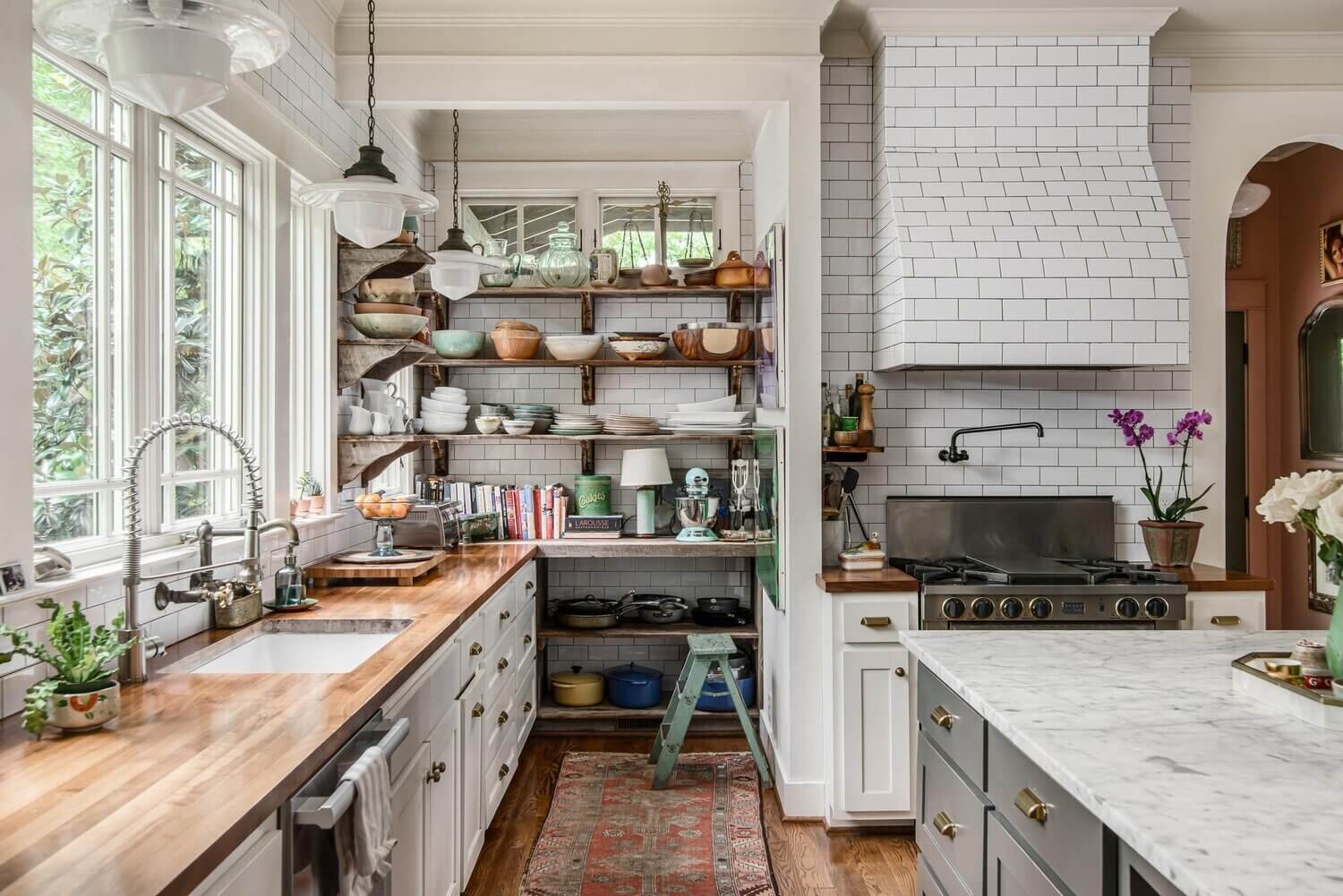 When the house was finished Louisa held a dinner party that included Emily Ward and her then-husband, Black Keys drummer, Patrick Carney who aksed Louisa to decorate their home. Lily Aldridge and Caleb Followill followed. Now Pierce & Ward have designed houses for Leonardo DiCaprio, Brie Larson and Karen Elson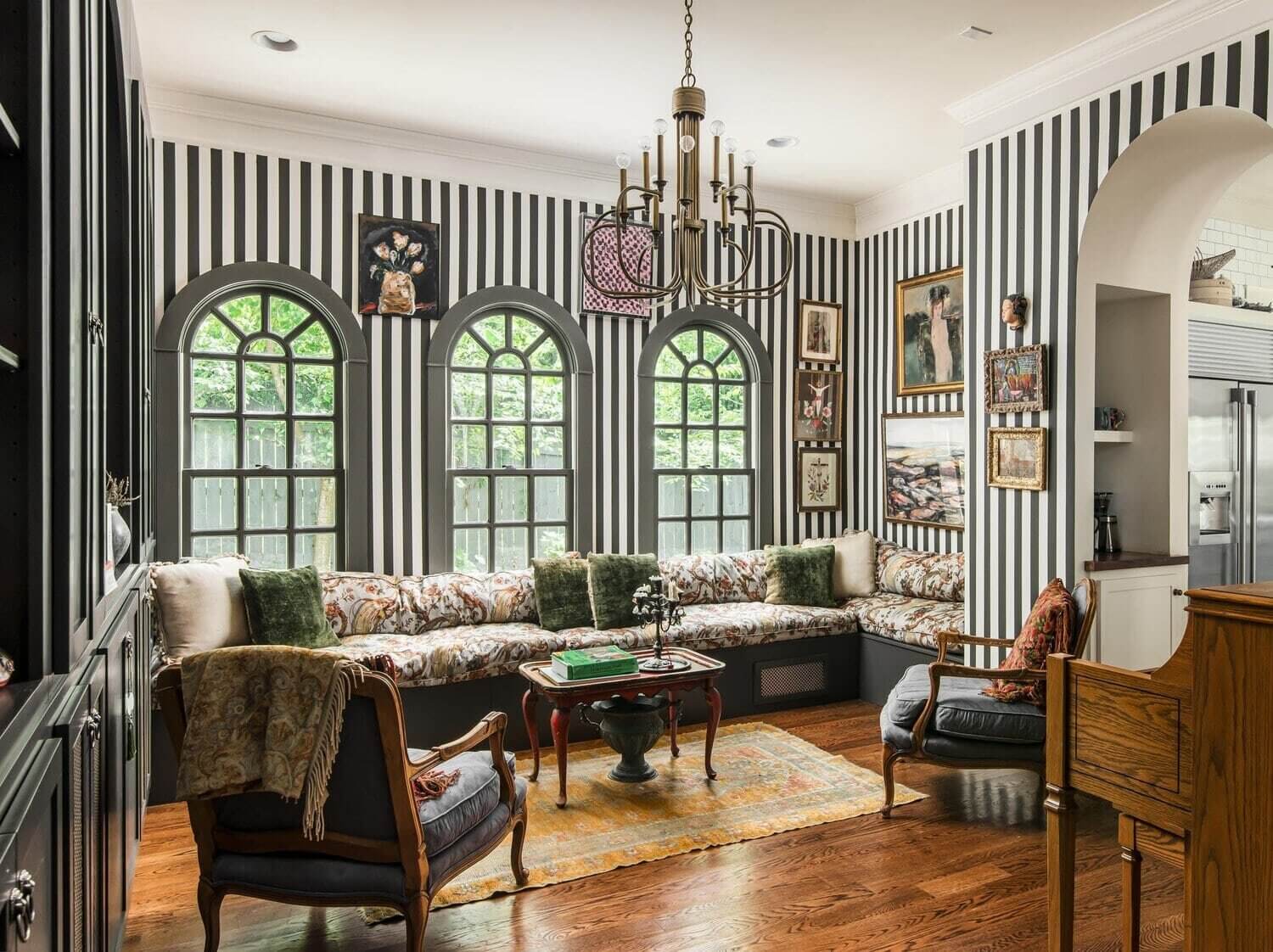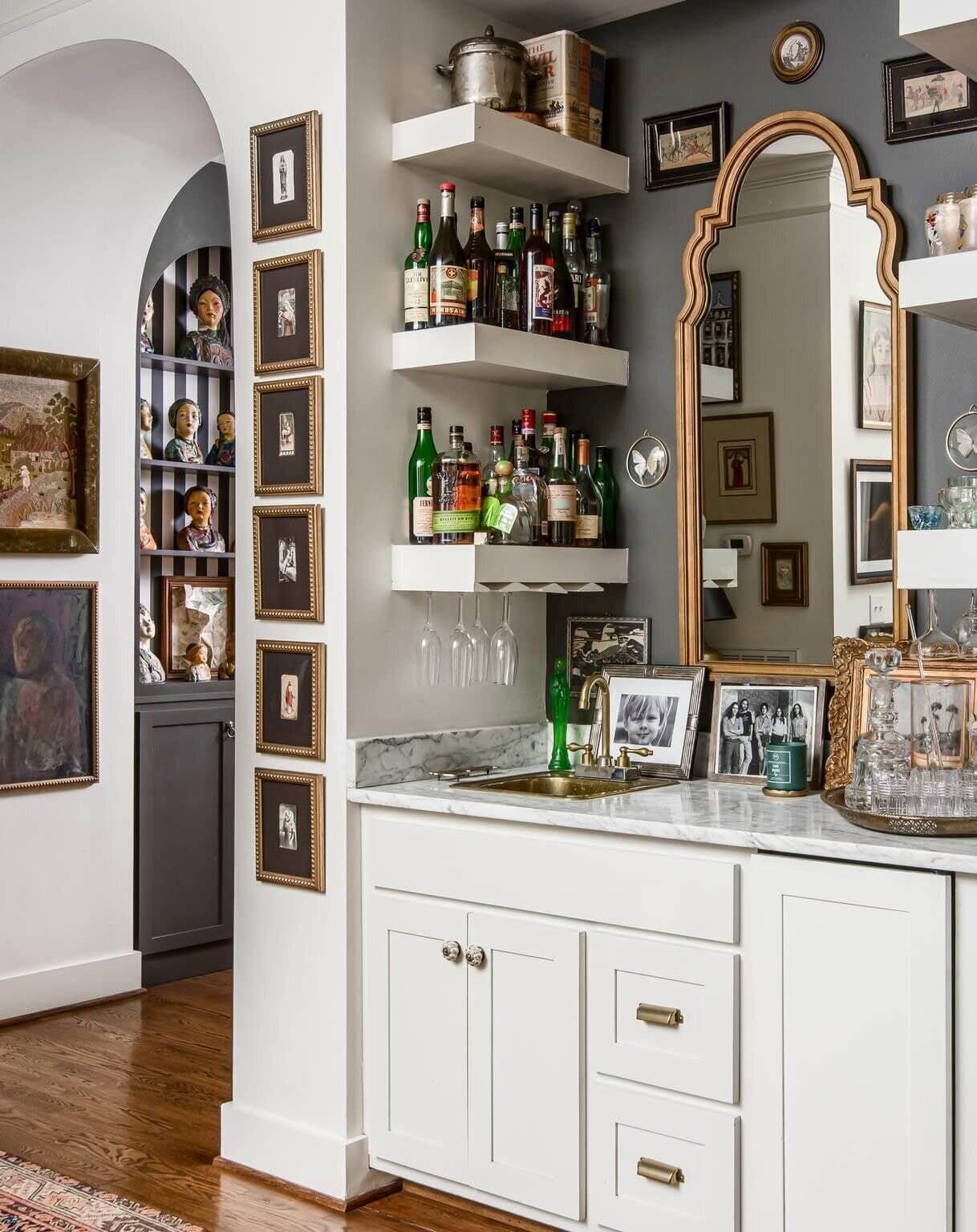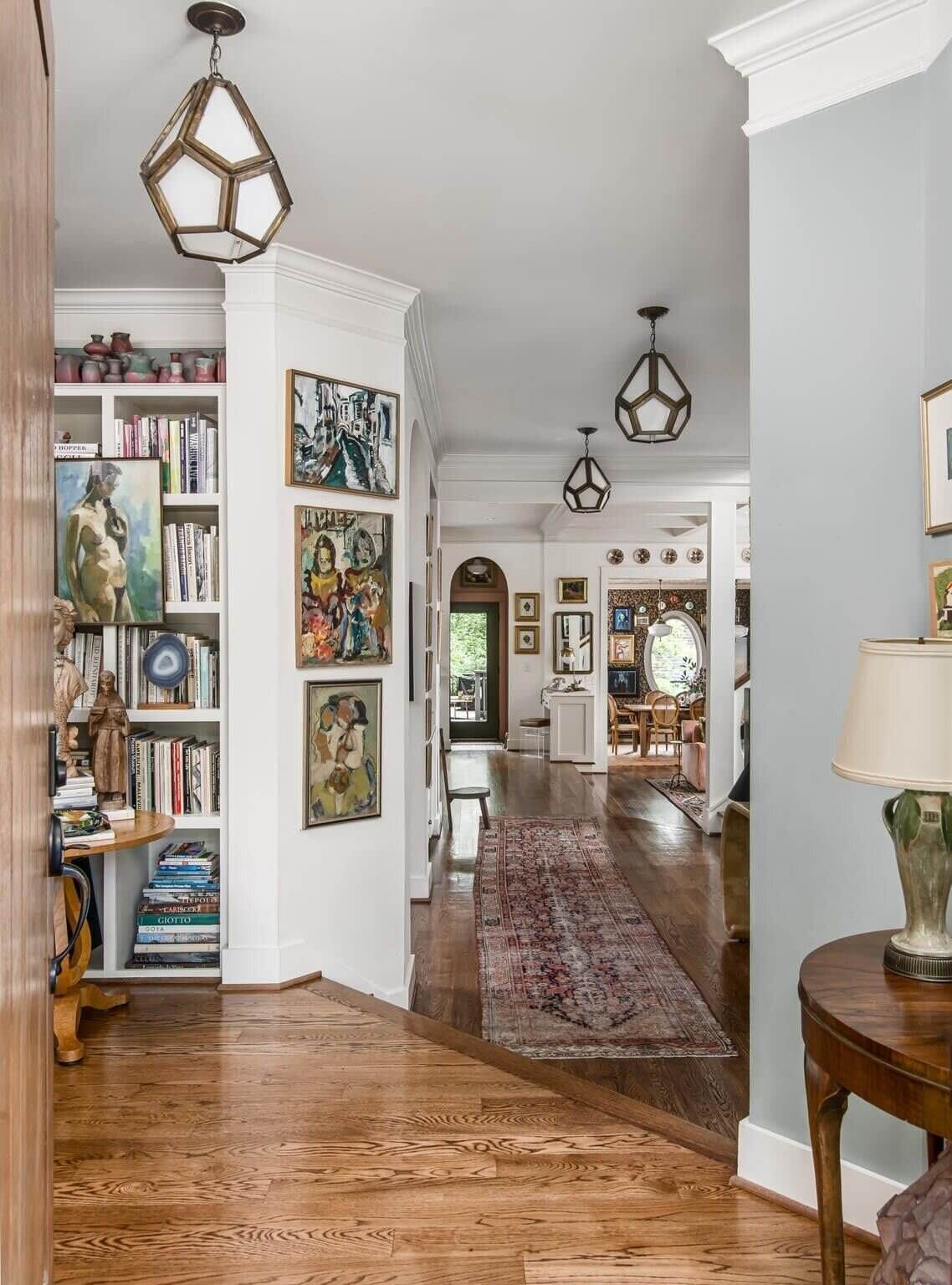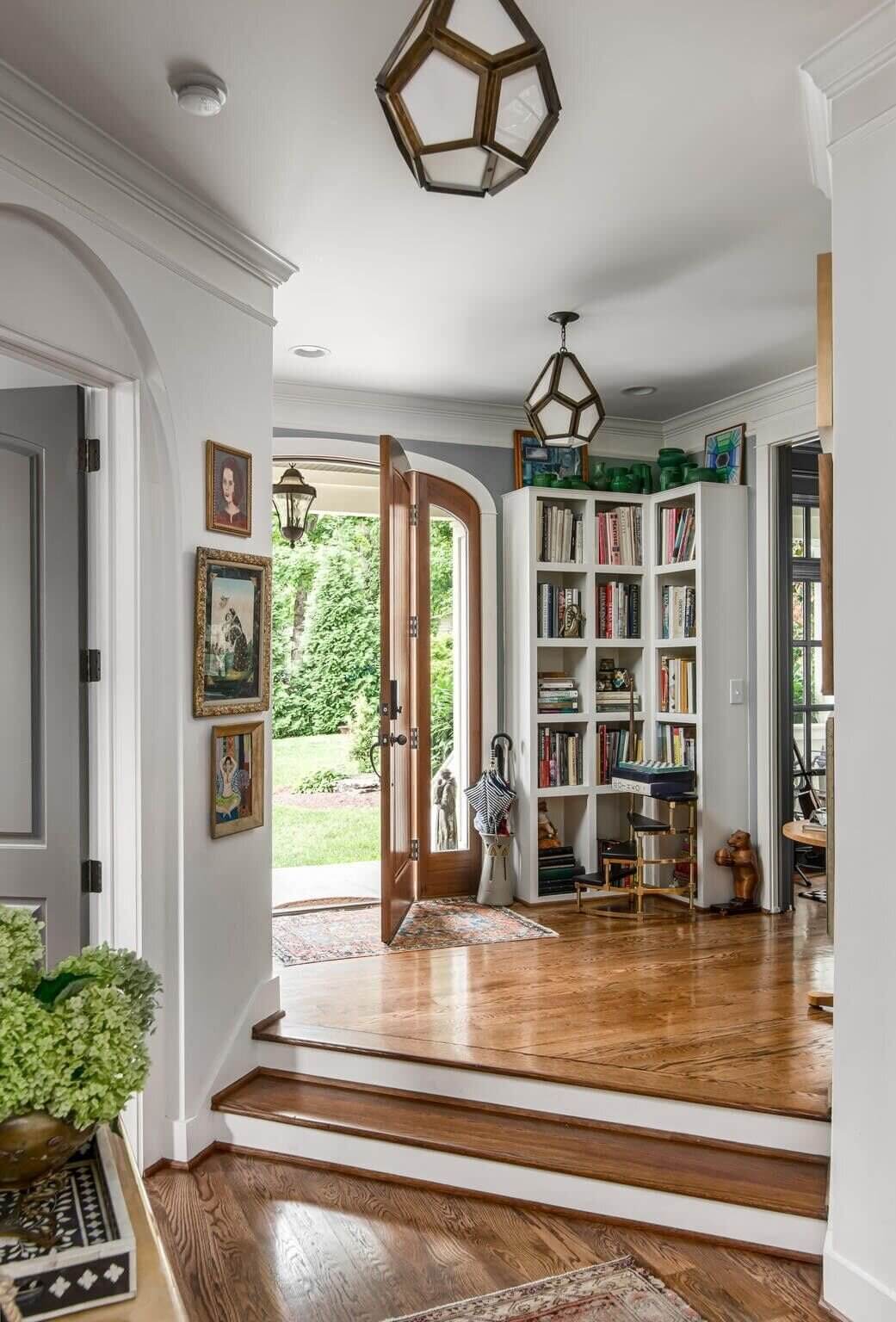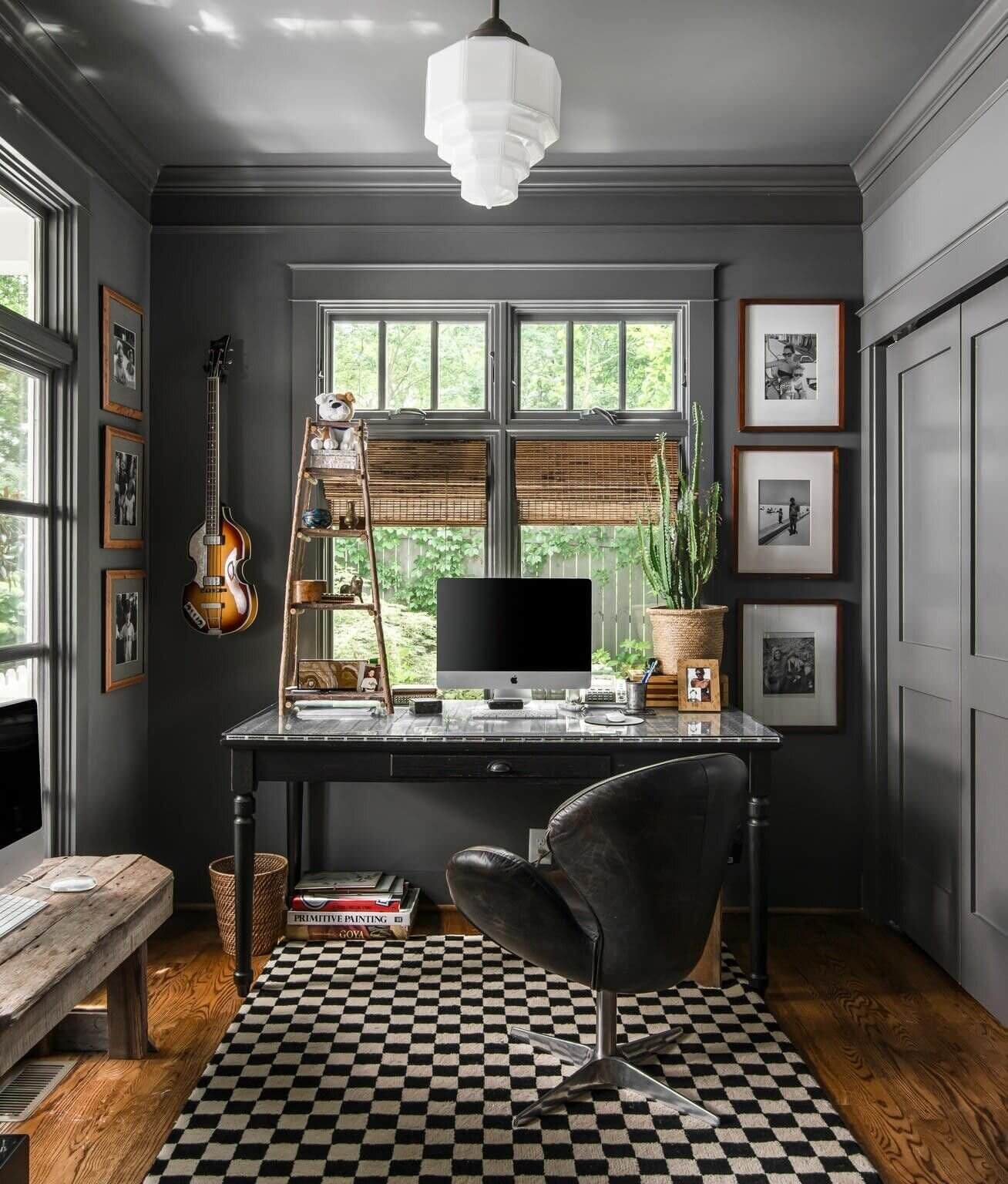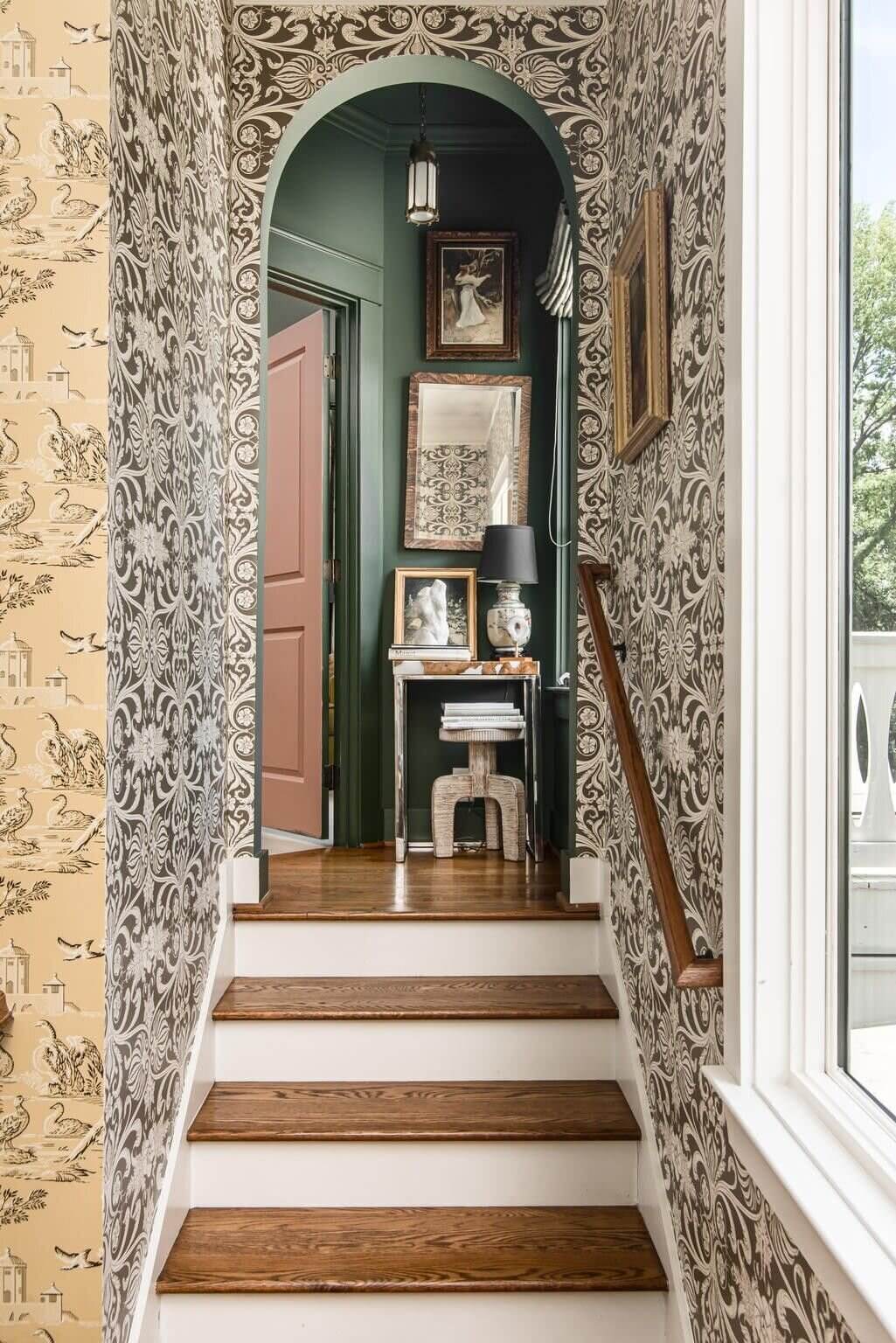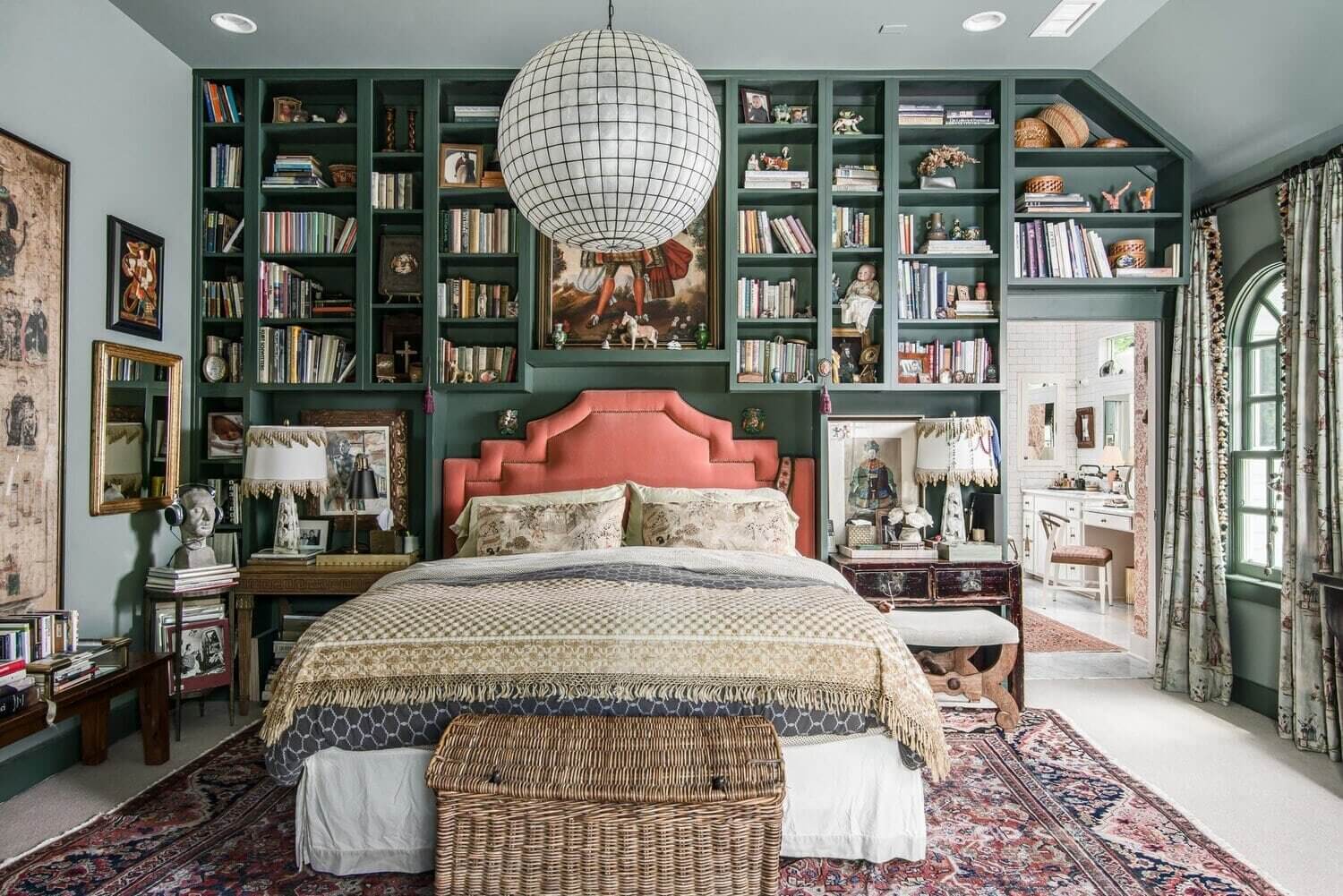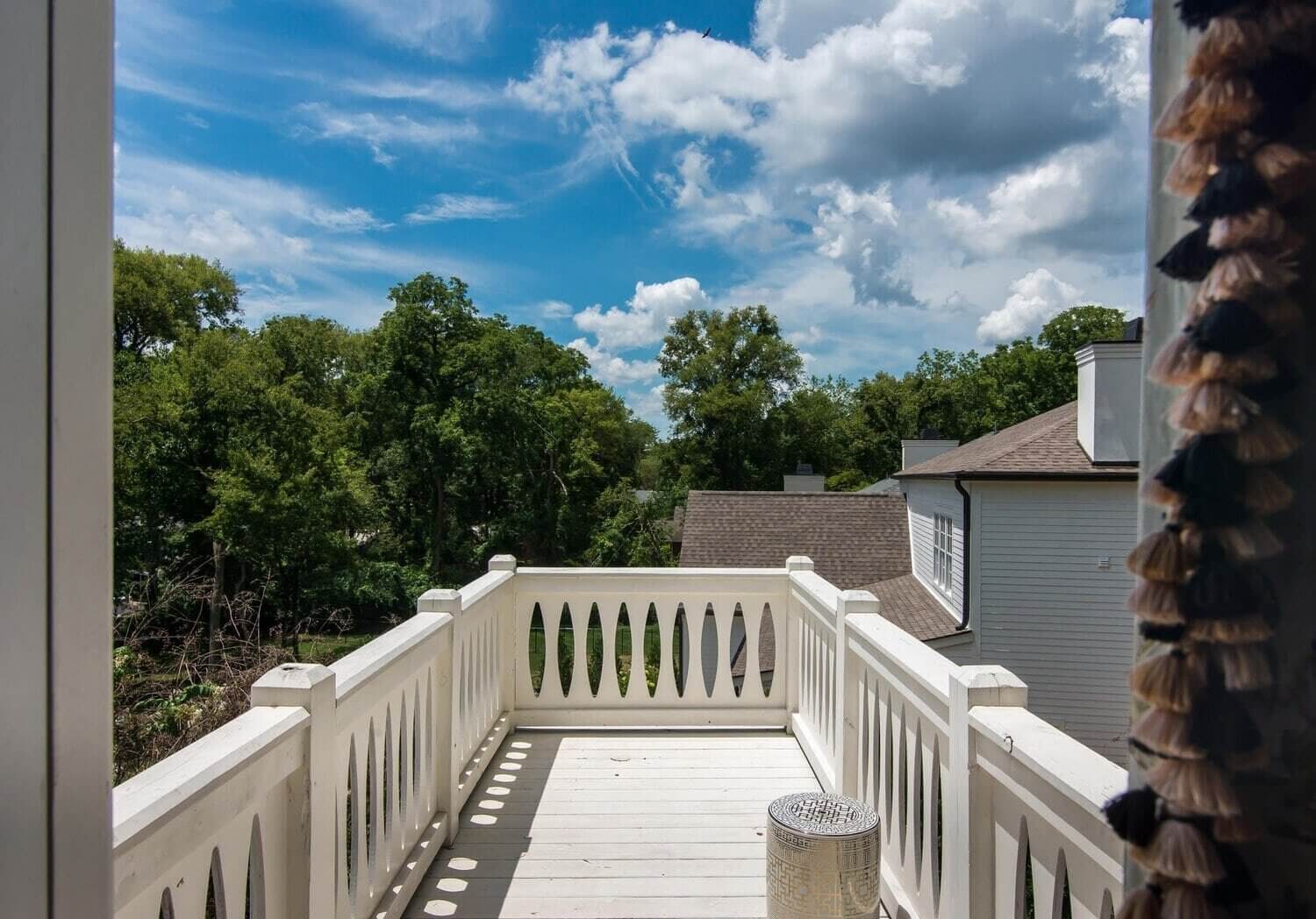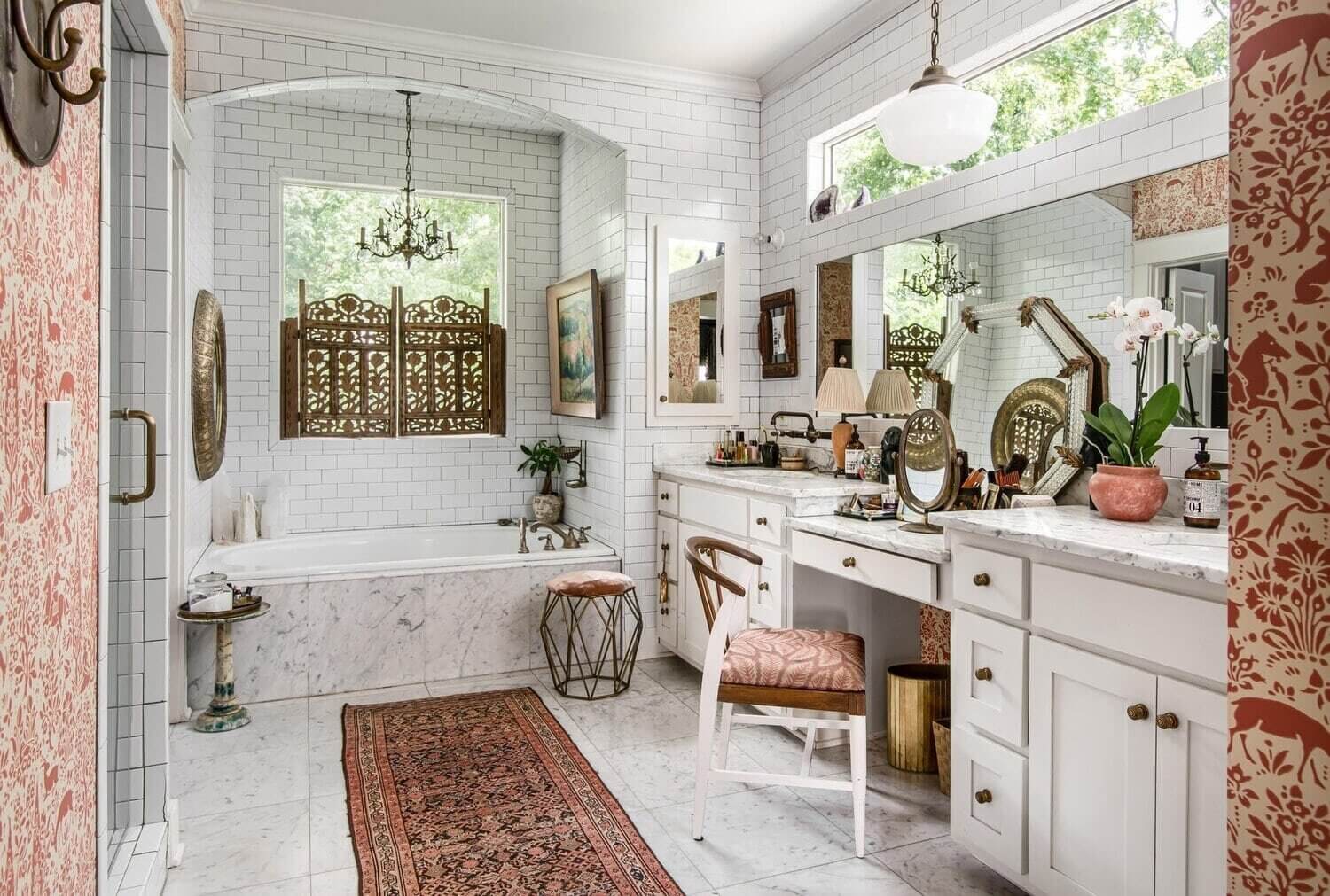 "I like things to look a little weird, not too pretty, because then it's just more interesting."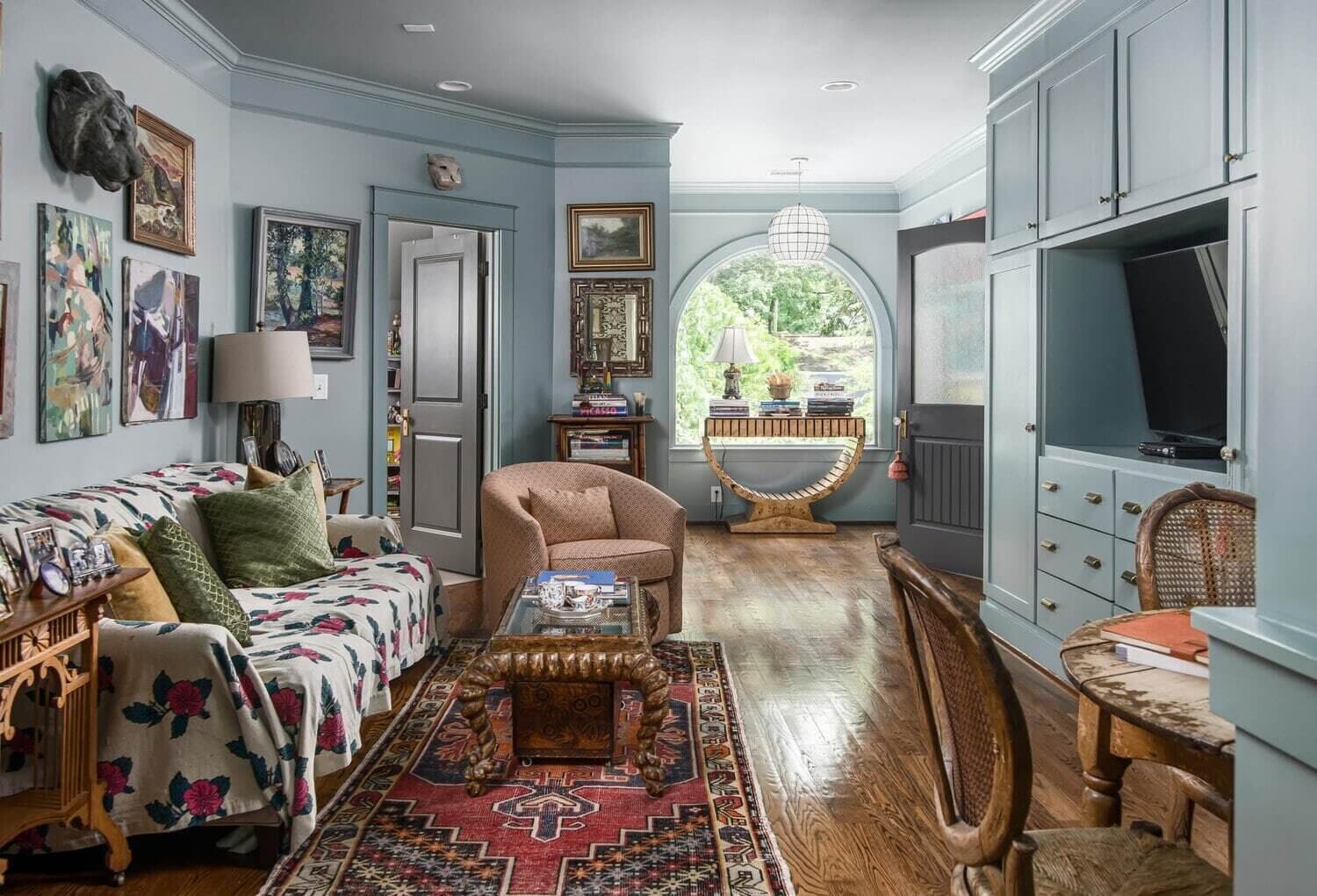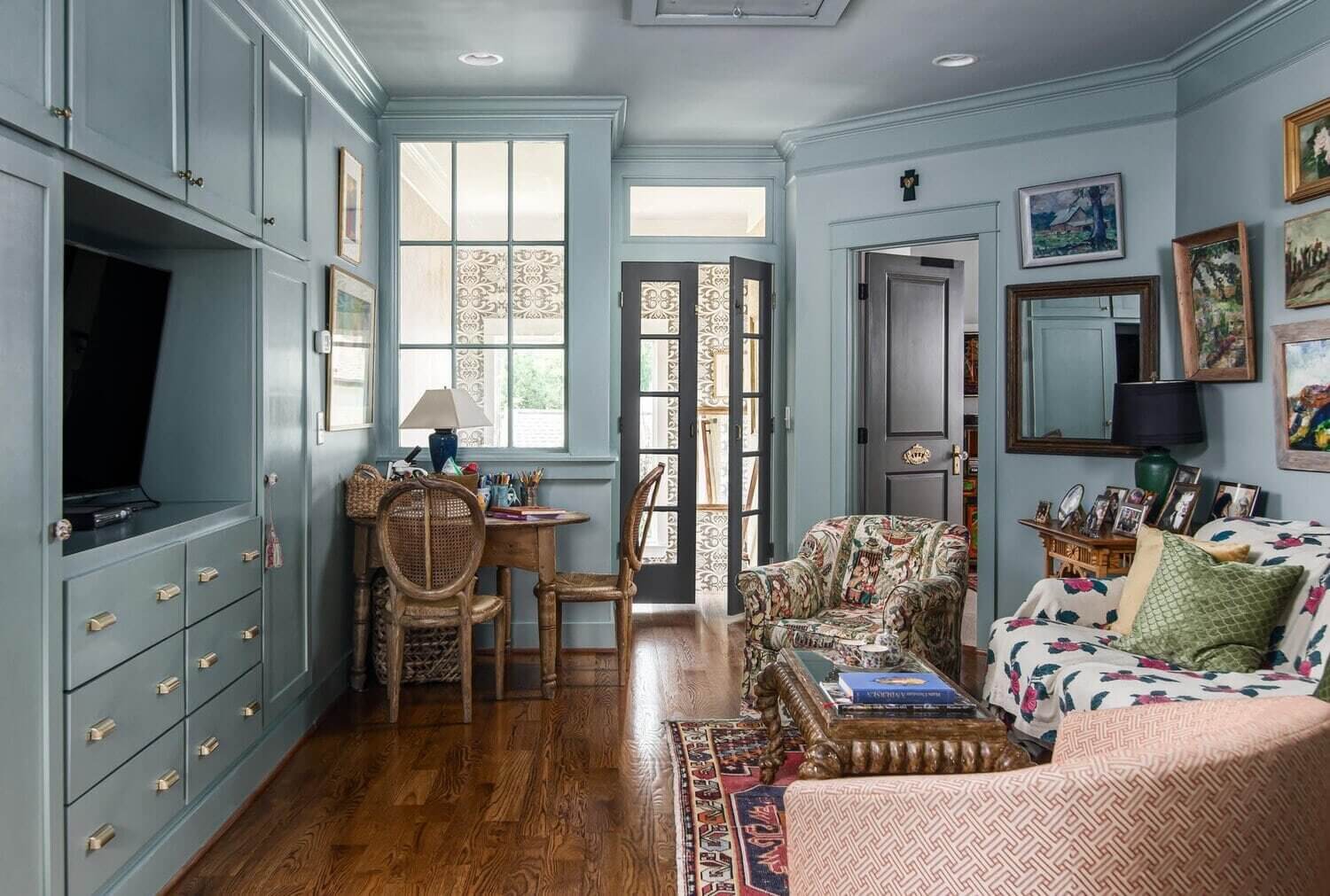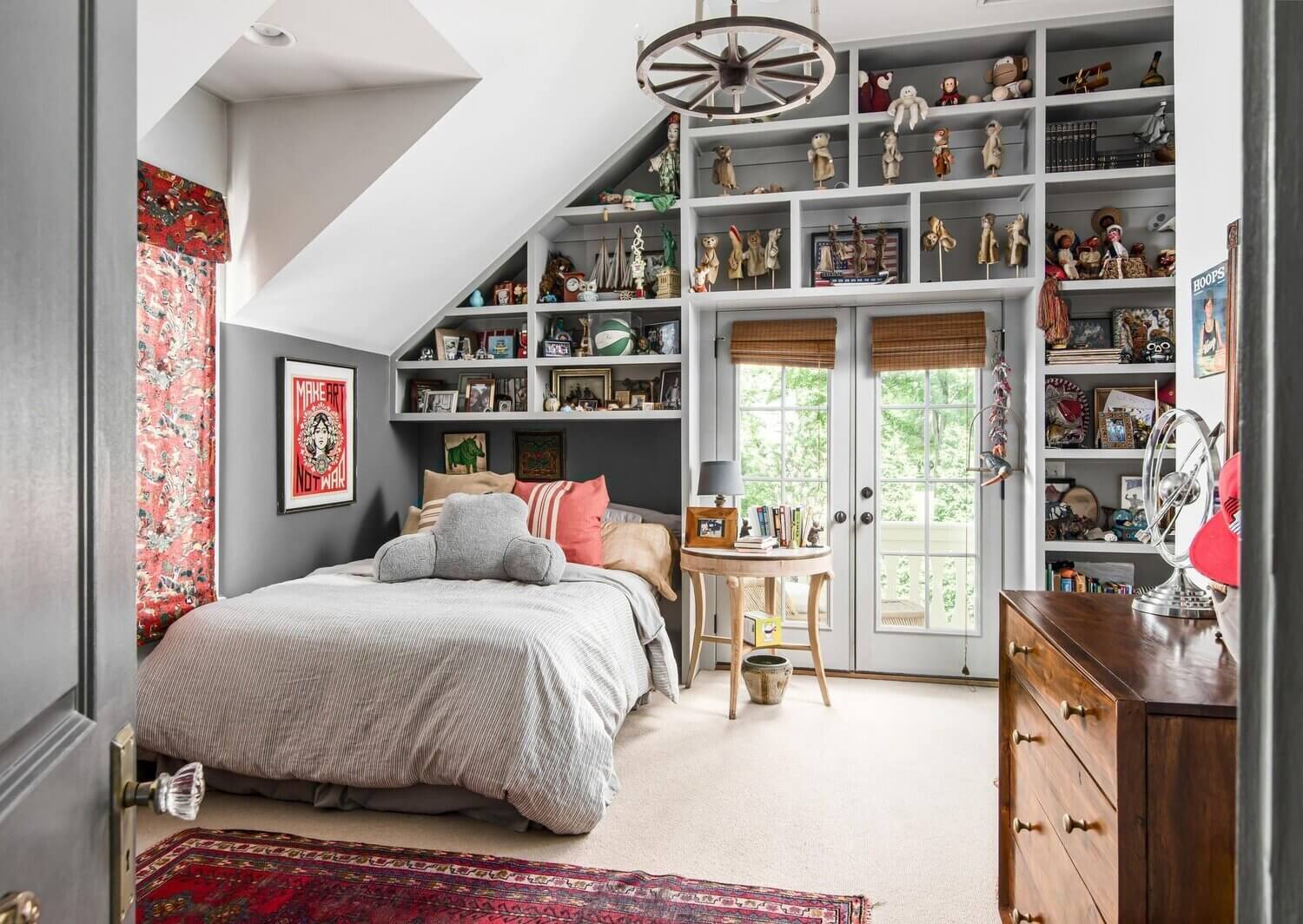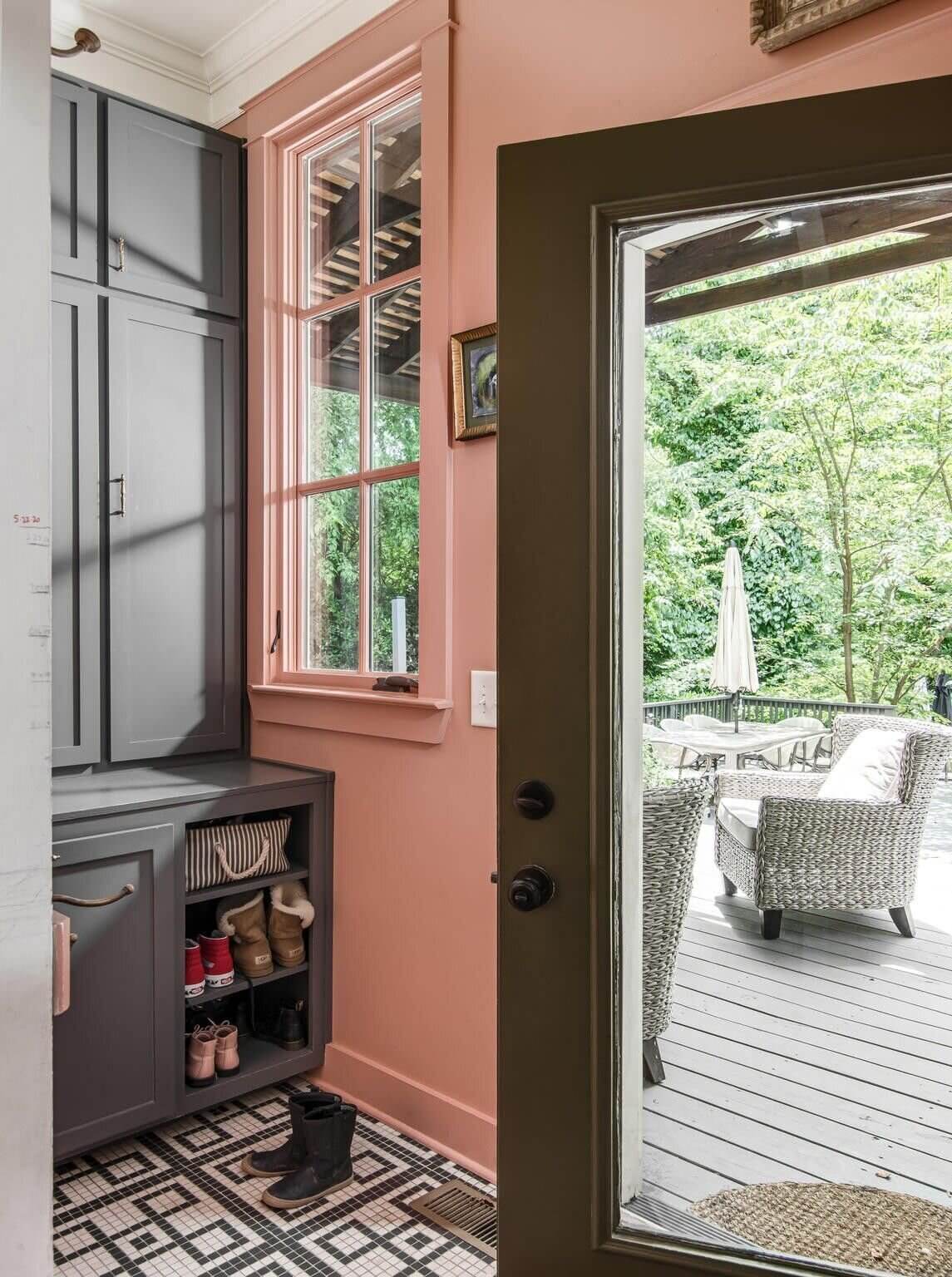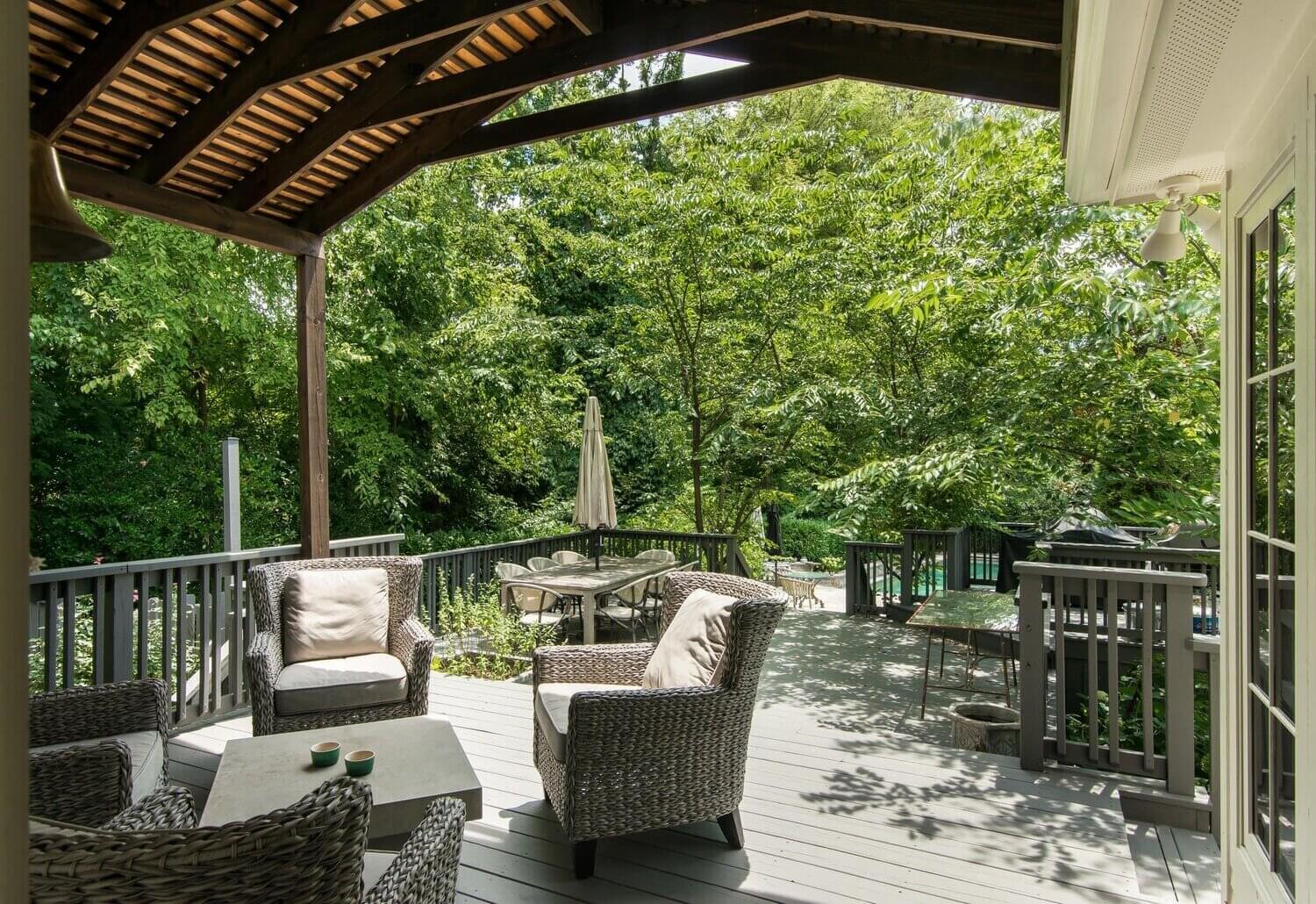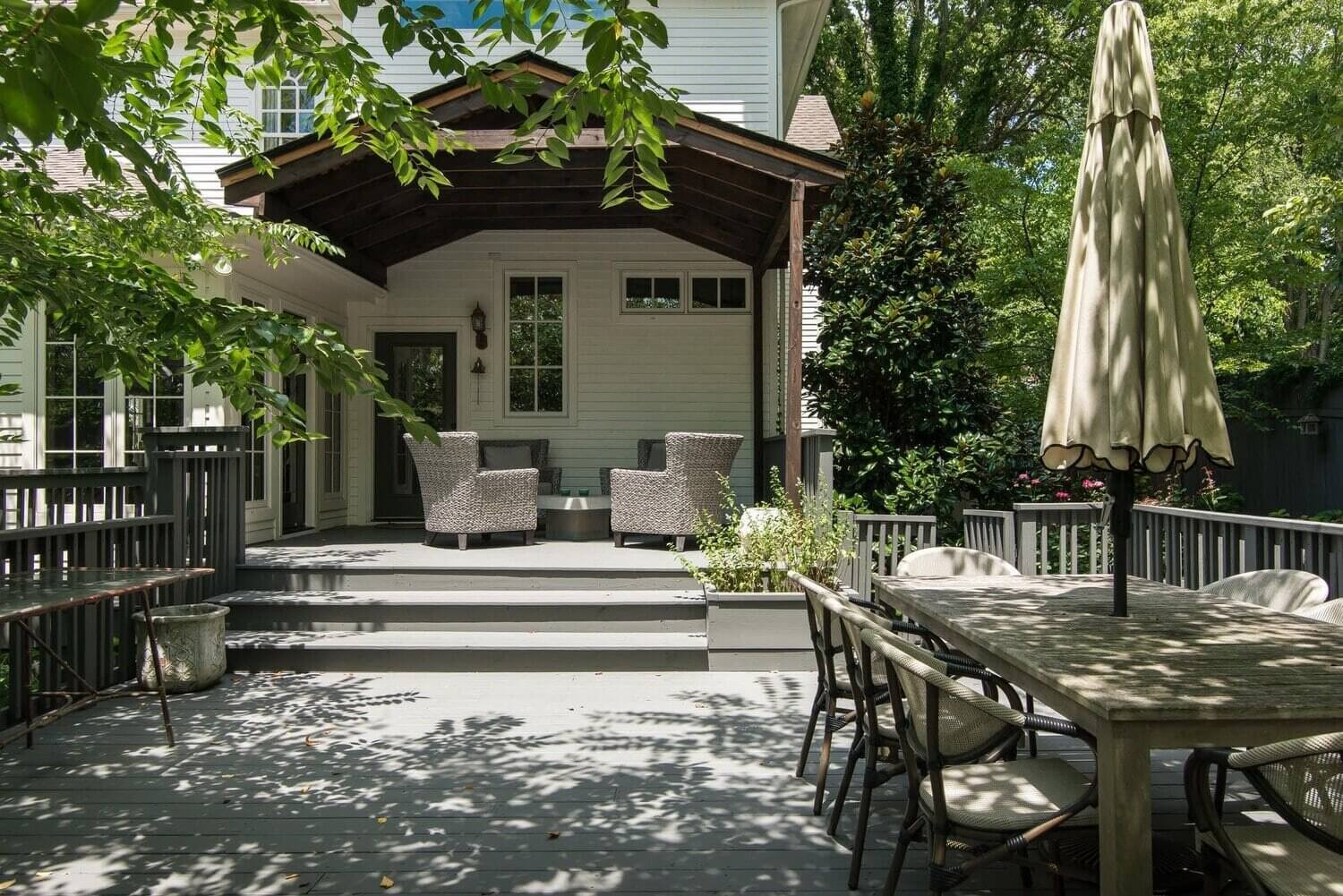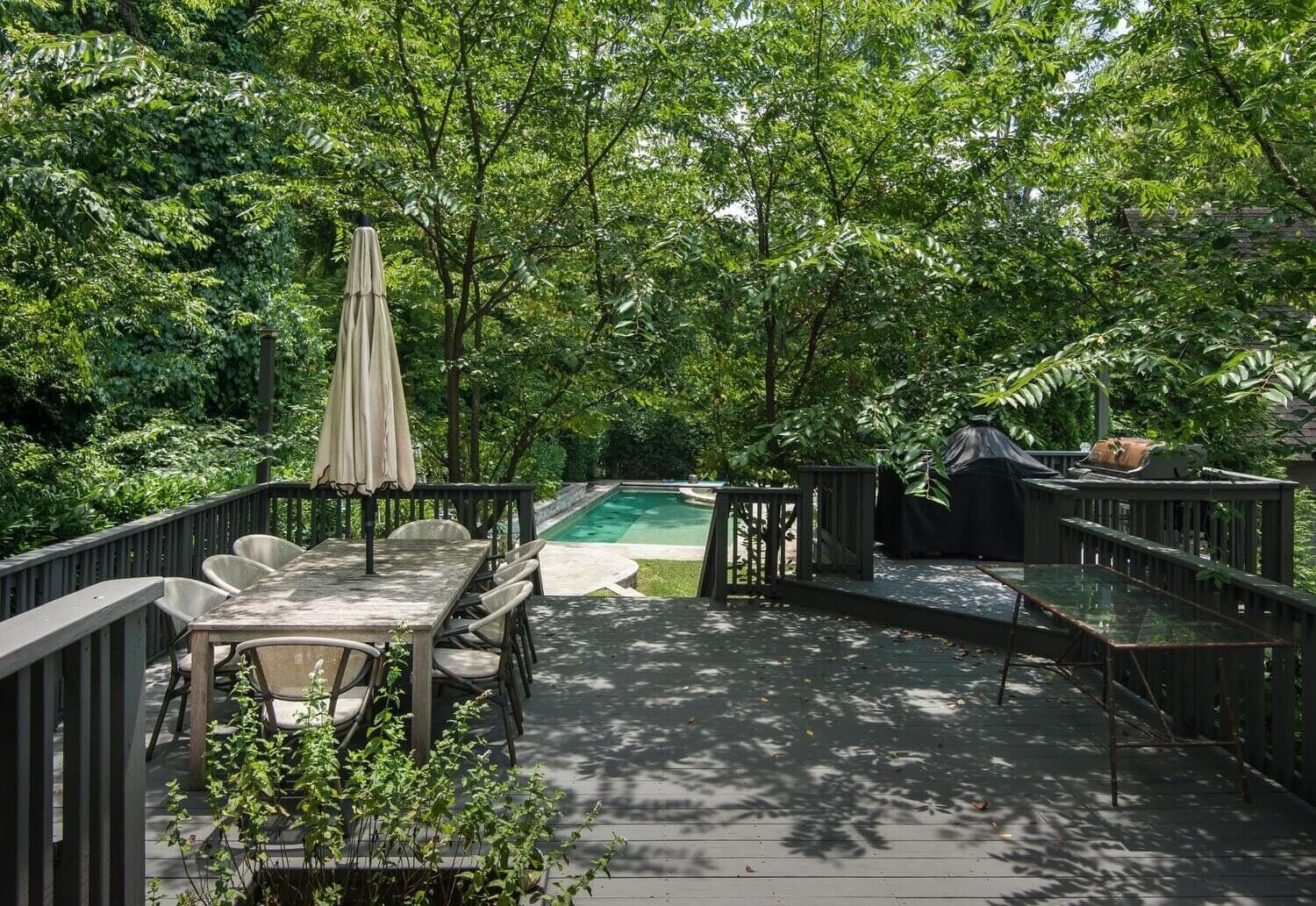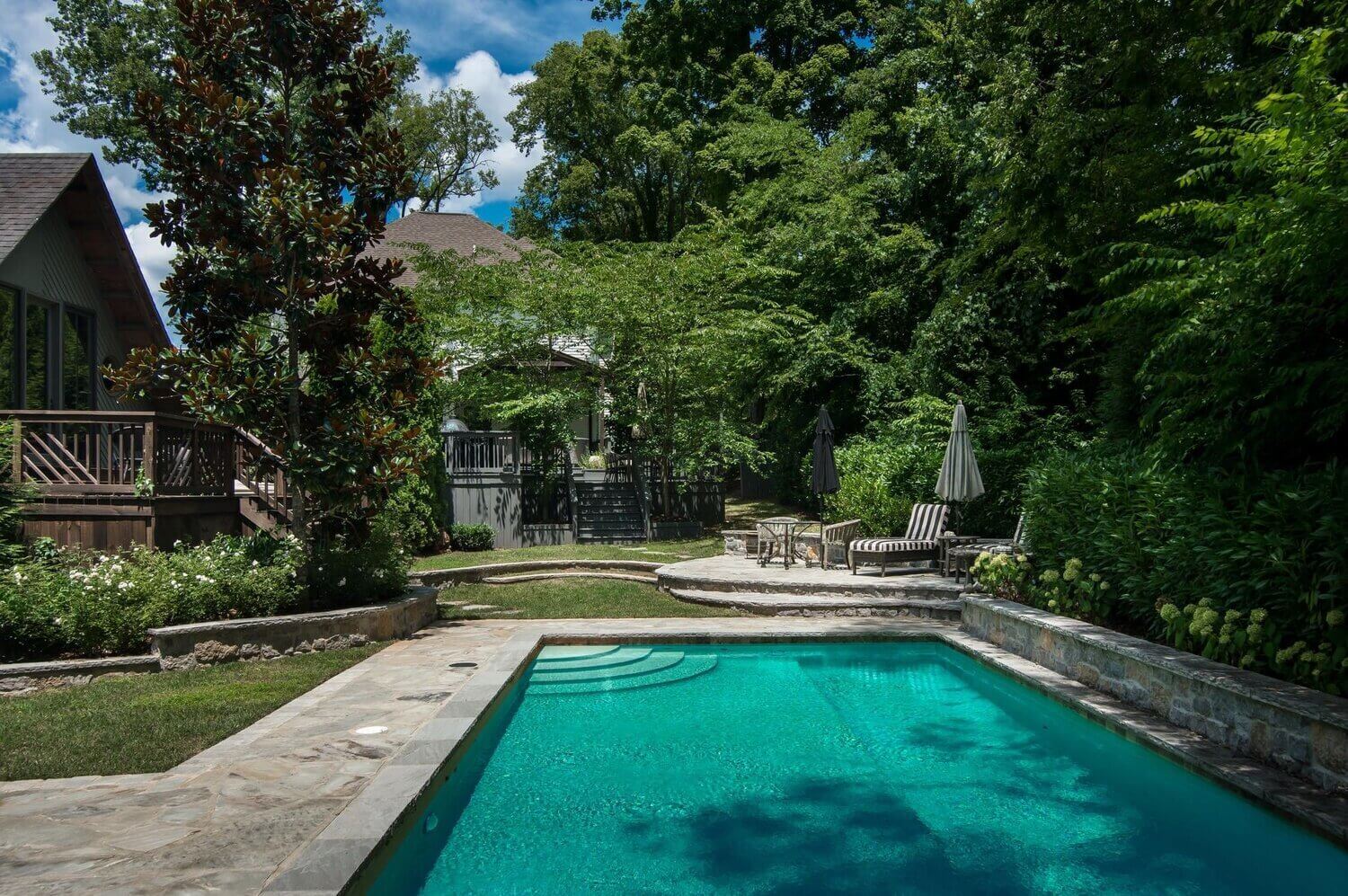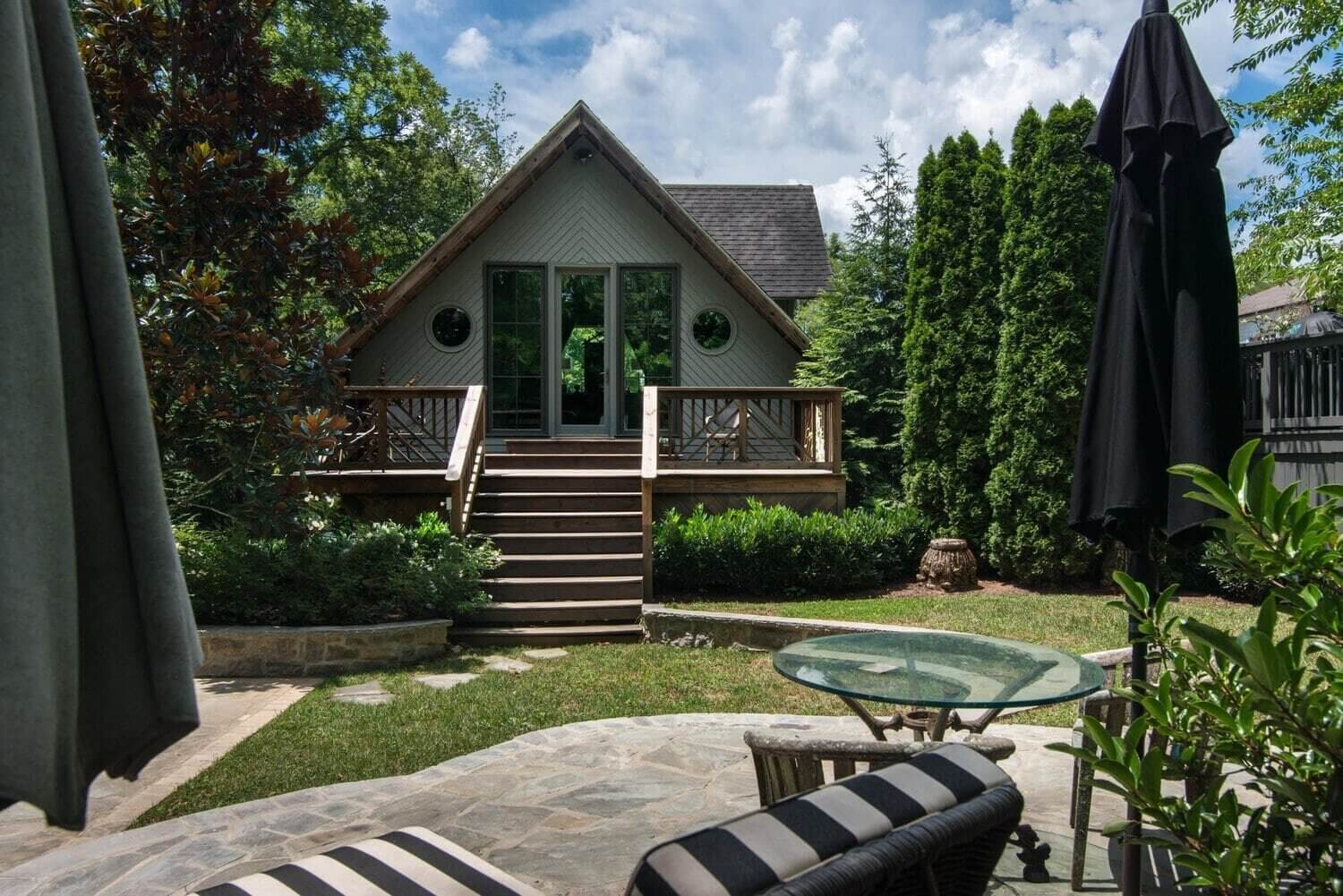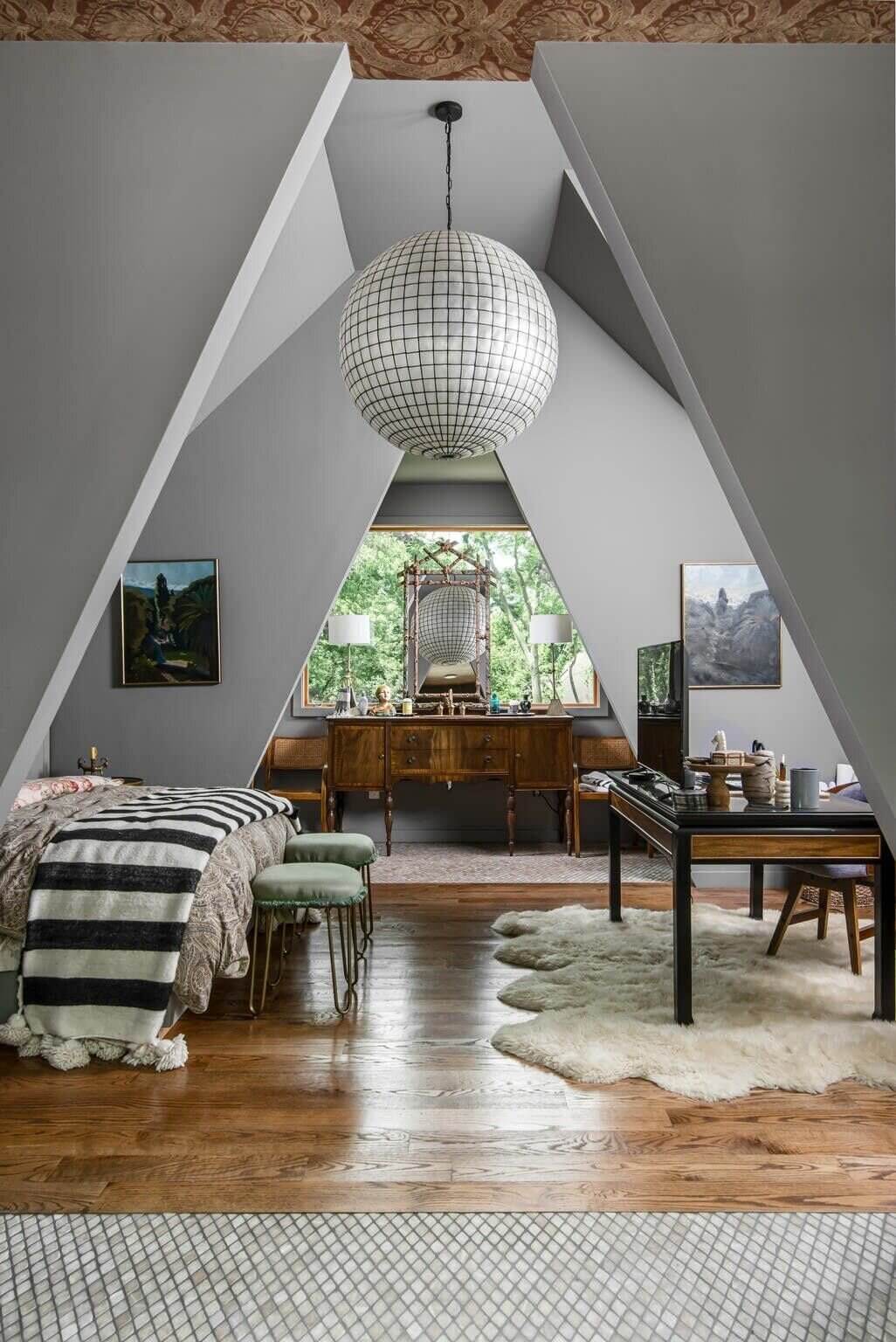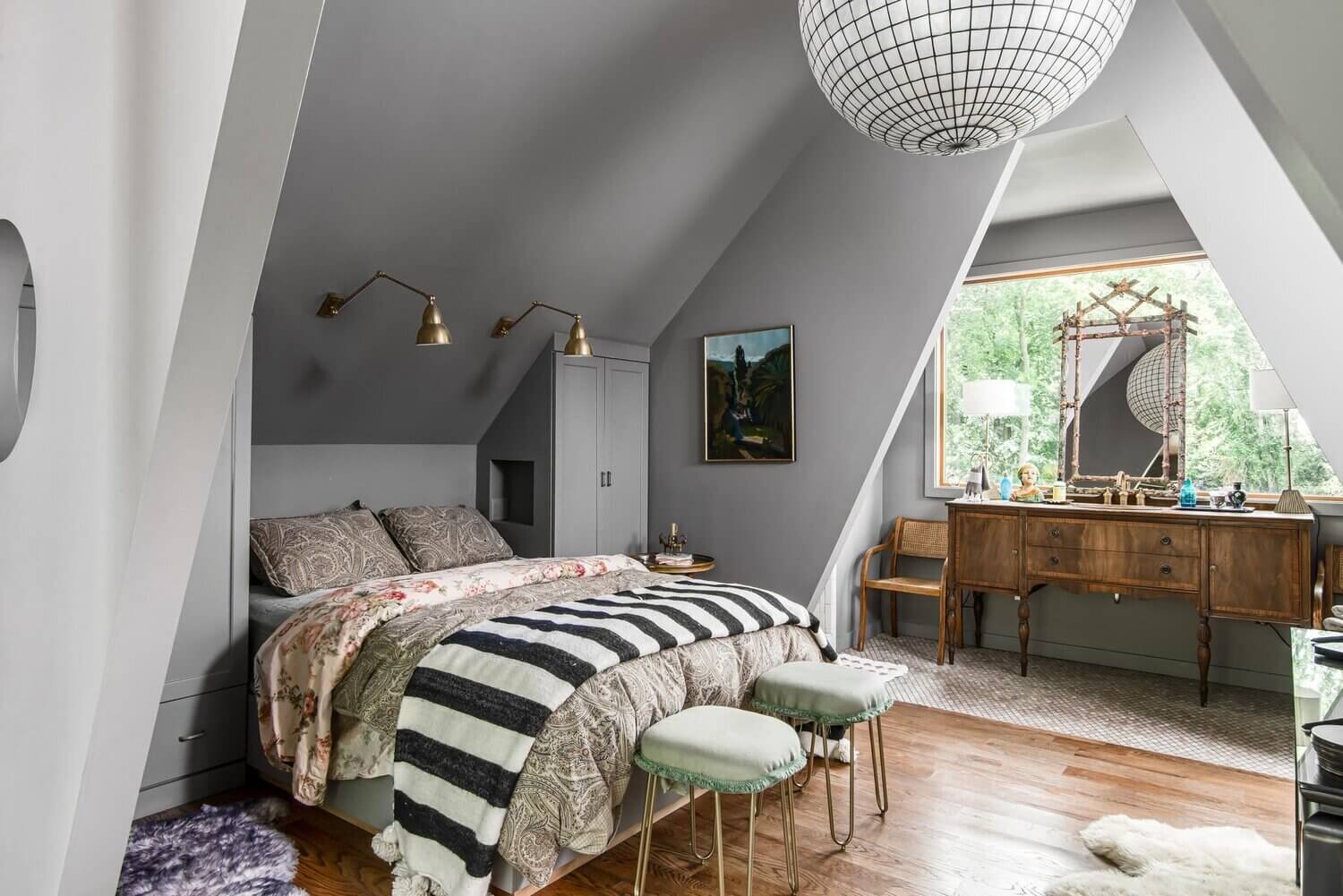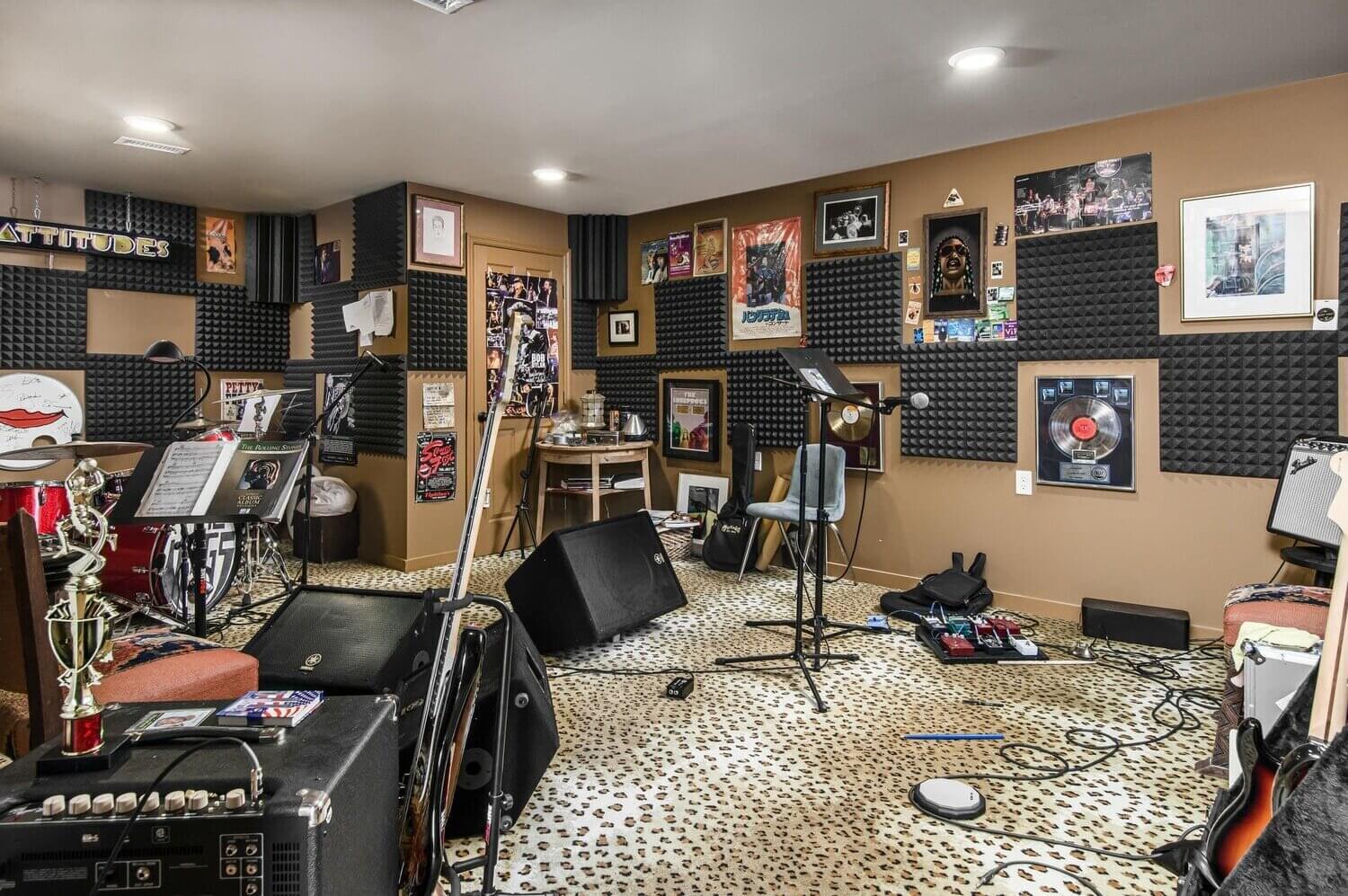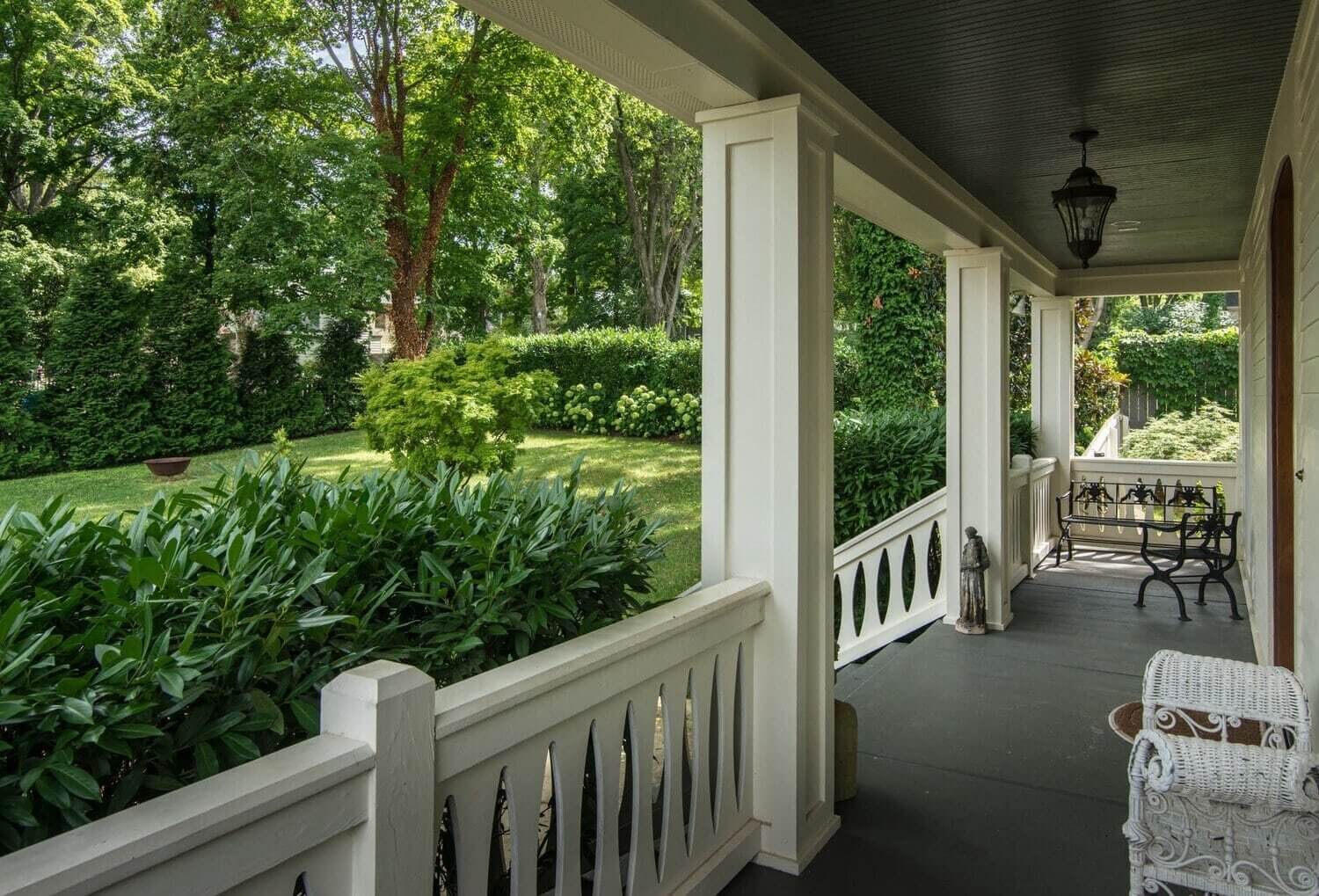 grid photos by Skye Parrott