Rifle Paper Co. Have Launched Their First Furniture Collection
Rifle Paper Co. is world famous for their beautiful floral stationary, planners, prints, and more. And now they have released their first furniture collection.
Husband and wife Anna and Nathan Bond founded Rifle Paper Co. in 2009. At the heart of this company are the hand-painted illustrations in vibrant colors created by Anna Bond. What started out as a two-person stationary company, turned into a company with over 150 employees.
And now, the company grows again with their first-ever furniture collection. 15 classic and timeless furniture pieces are given a Rifle Paper Co. spin.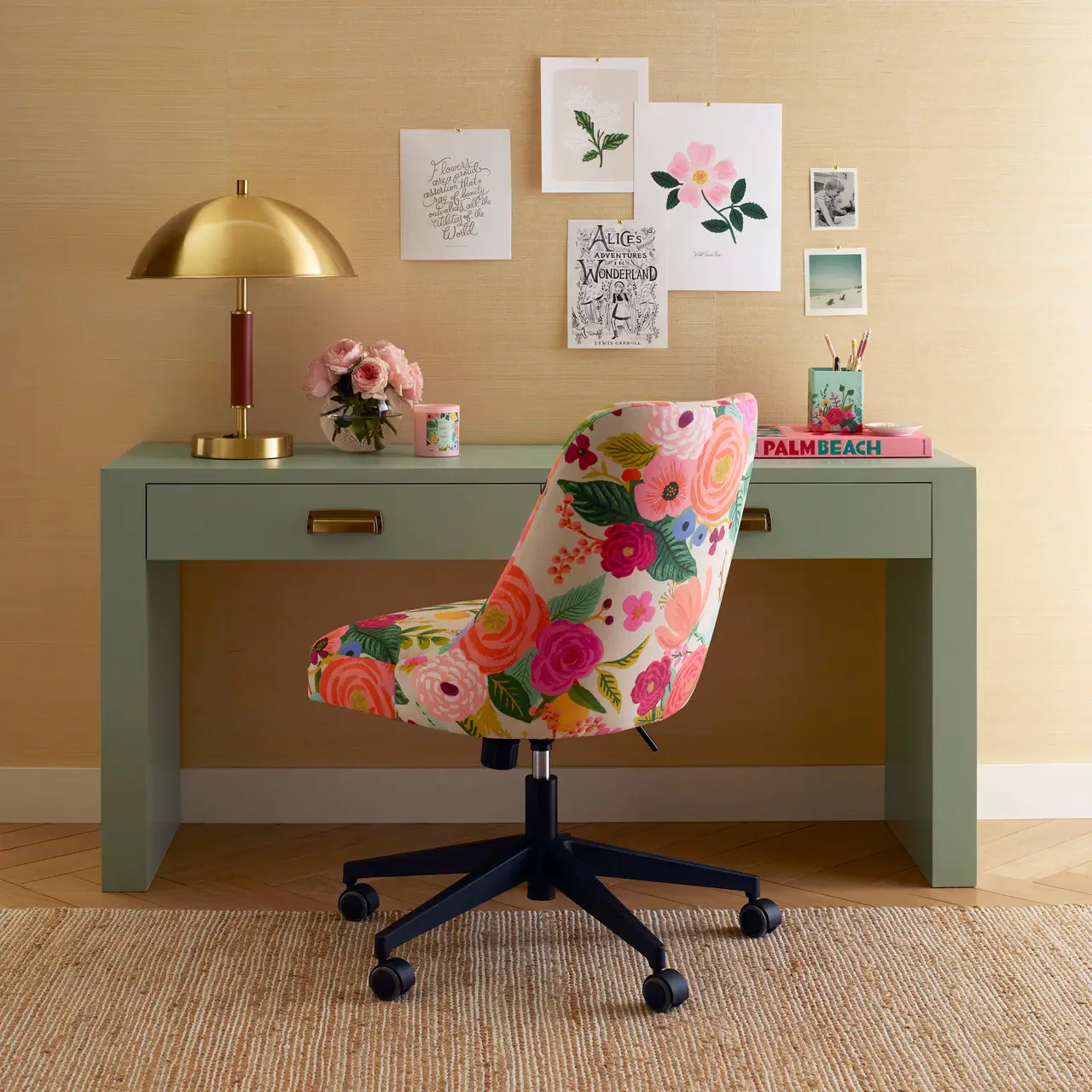 Each of the 15 furniture pieces, ranging from beds to screens, can be upholstered in one of 12 available fabrics in a signature Rifle Paper Co. print. Each item will be made-to-order by Cloth & Company in Chicago.
"We thought a furniture collection would be the perfect next step for us, and found a great partner in Cloth & Company. When you visit their factory in Chicago, it's amazing to see how each piece is created. The furniture is made to order, from the printed fabric to the upholstery work that is done by hand by their amazing team of craftsmen." – Anna Bond
Go to the Rifle Paper Co. website to shop the new furniture collection.