A Cozy Plant-Filled Home in Sweden
Do you like your home filled with plants? Then I'm sure you're going to like this home tour. This charming apartment is located in a building which dates back to the 16th century.
The house is Stockholm's historic center called Gamla Stan (meaning Old Town) has three traditional fireplaces (called kakelugn's) which instantly adds charm to the rooms.
The central and biggest room of the apartment is now being used as a spacious living/dining room. A big fireplace adds warmth and character while the many plants add a natural green touch to the room.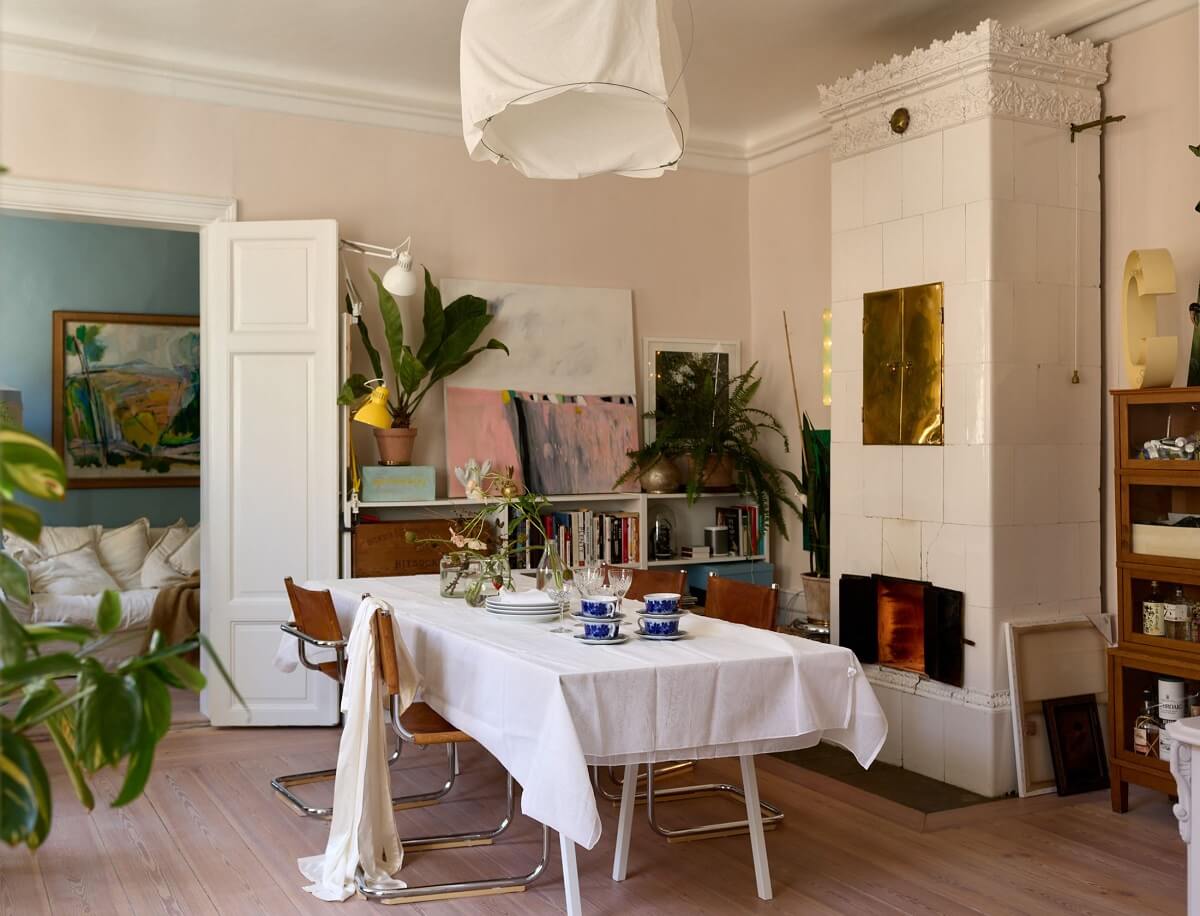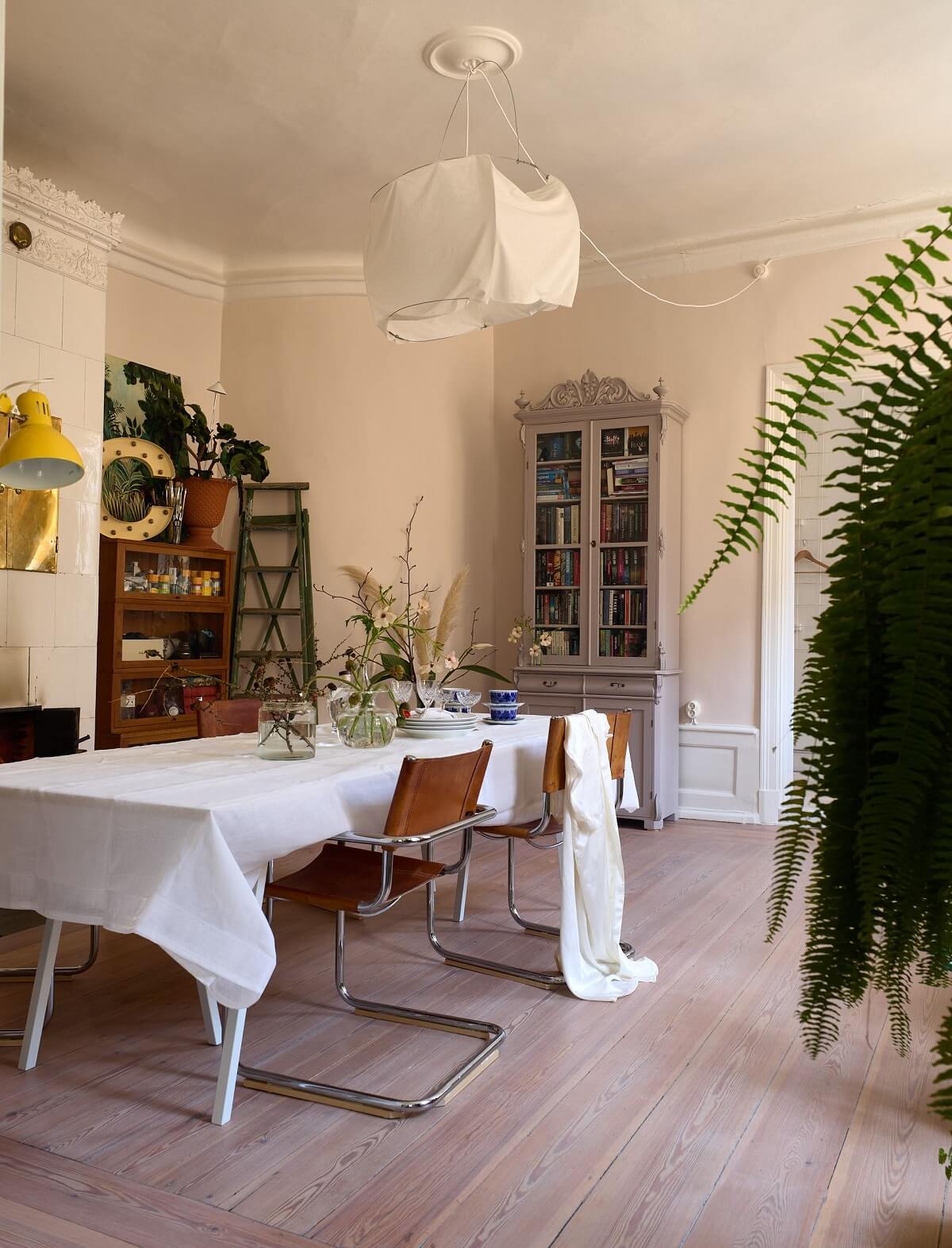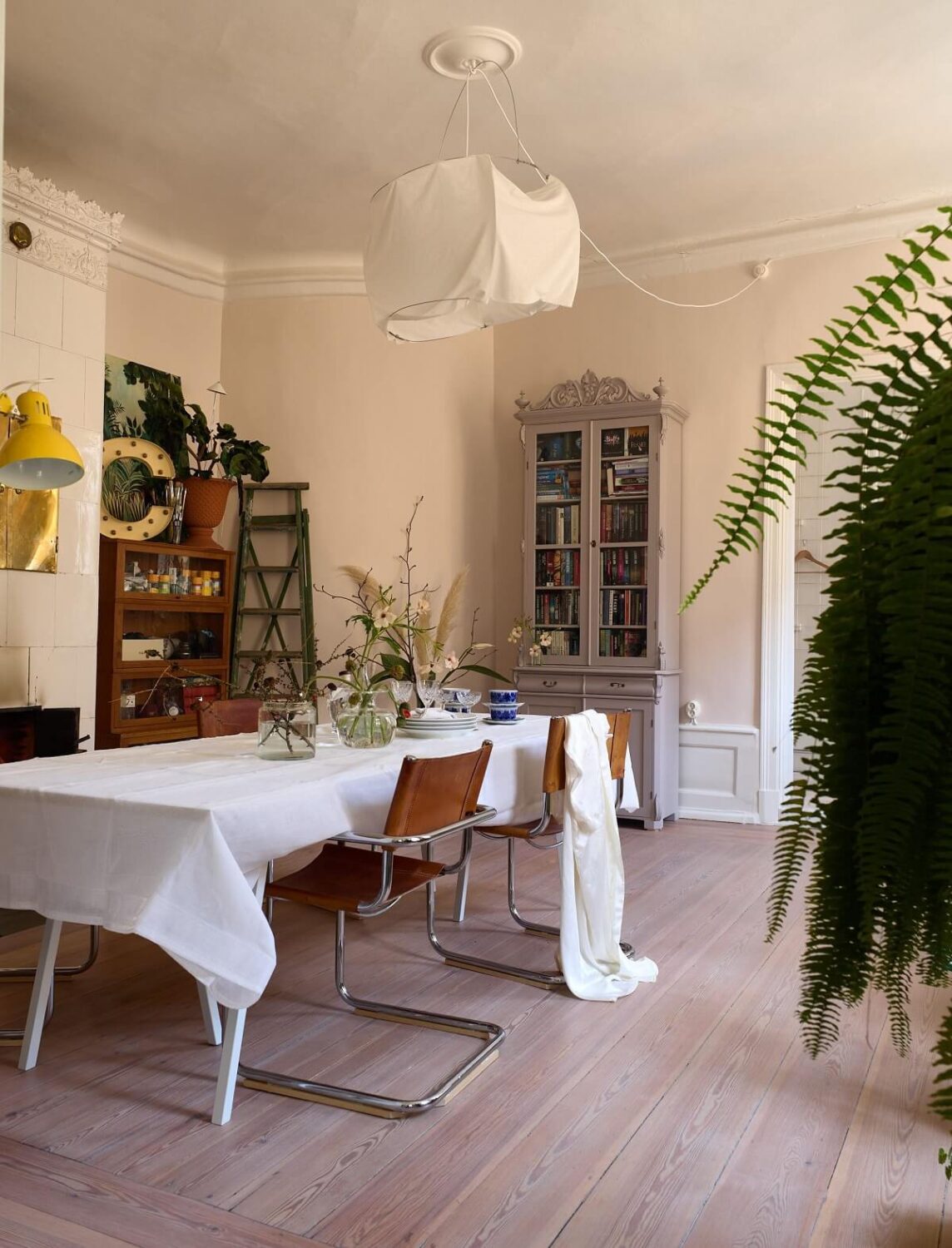 The walls of this room are painted in a very soft pink. A beautiful combination with the wooden floor.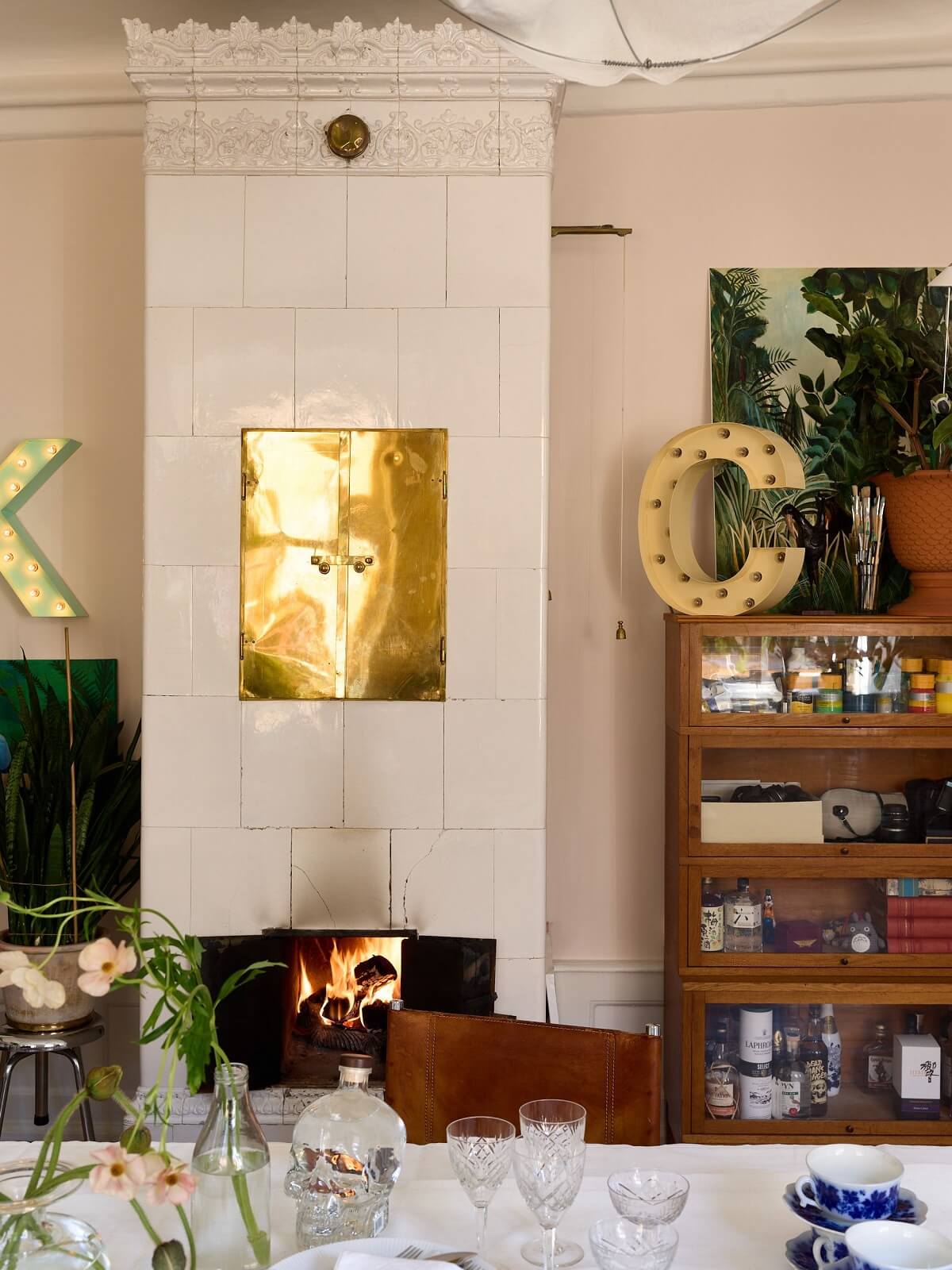 The deep window niches are unique and show the age of the apartment.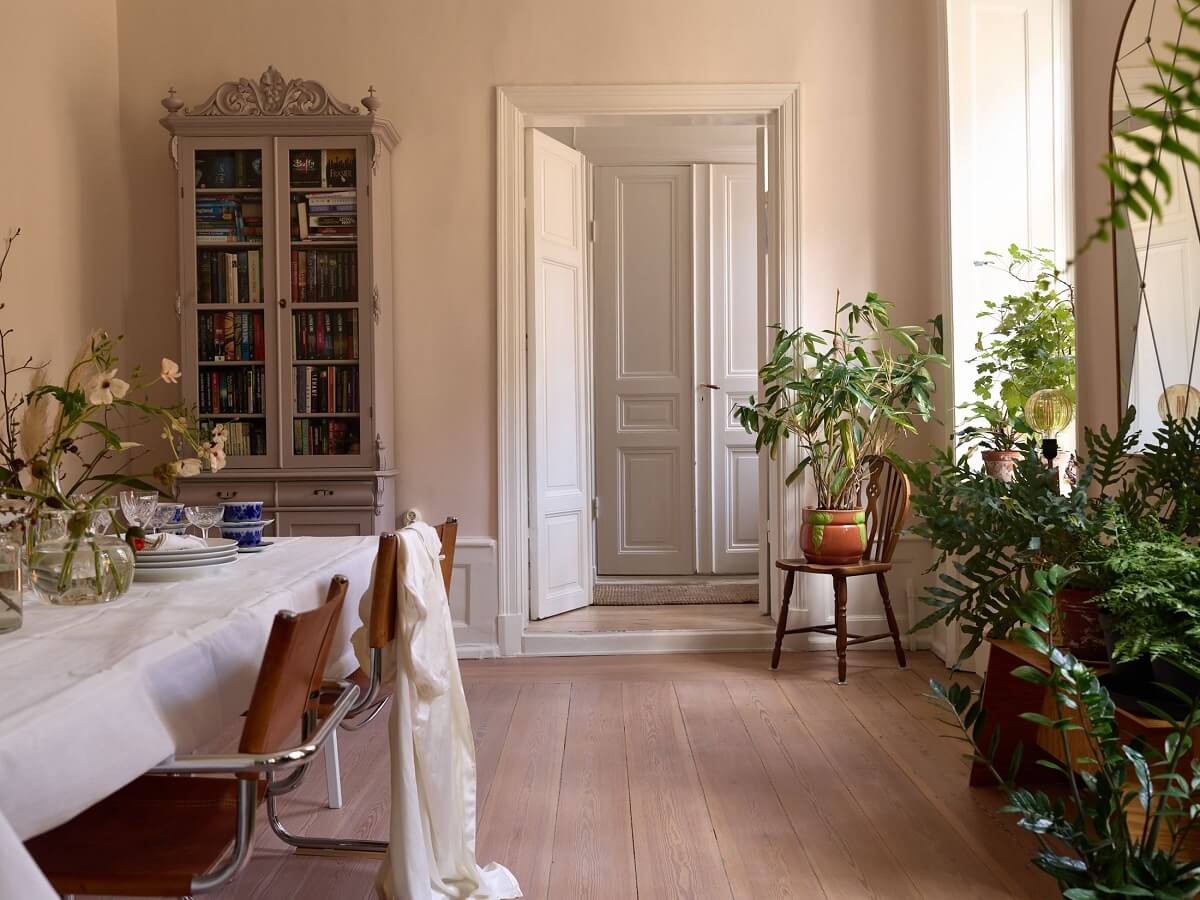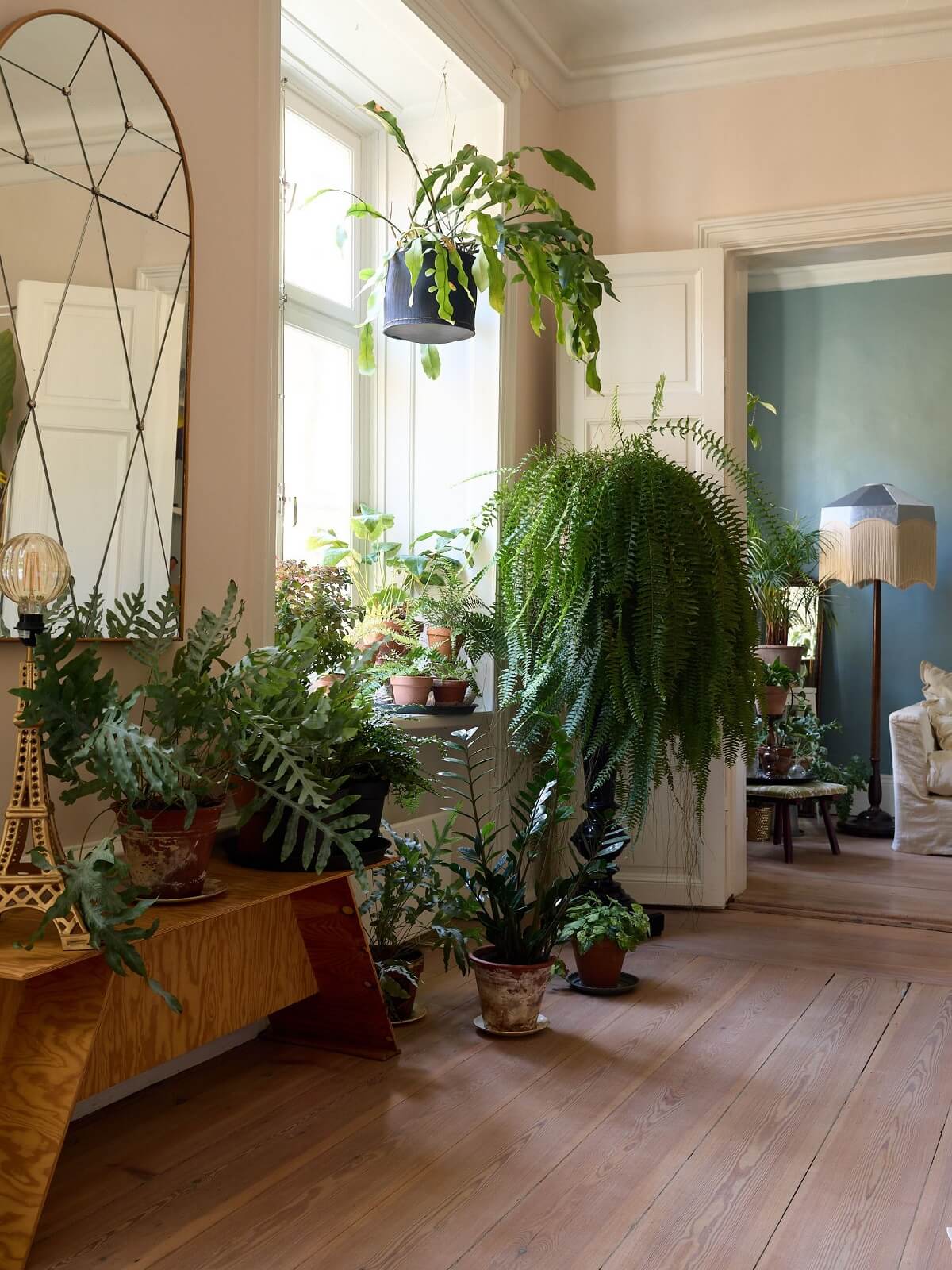 Through the double doors, you reach a smaller room. It is called a bedroom on the floorplan, but the current owners use it as a cozy sitting room/tv room.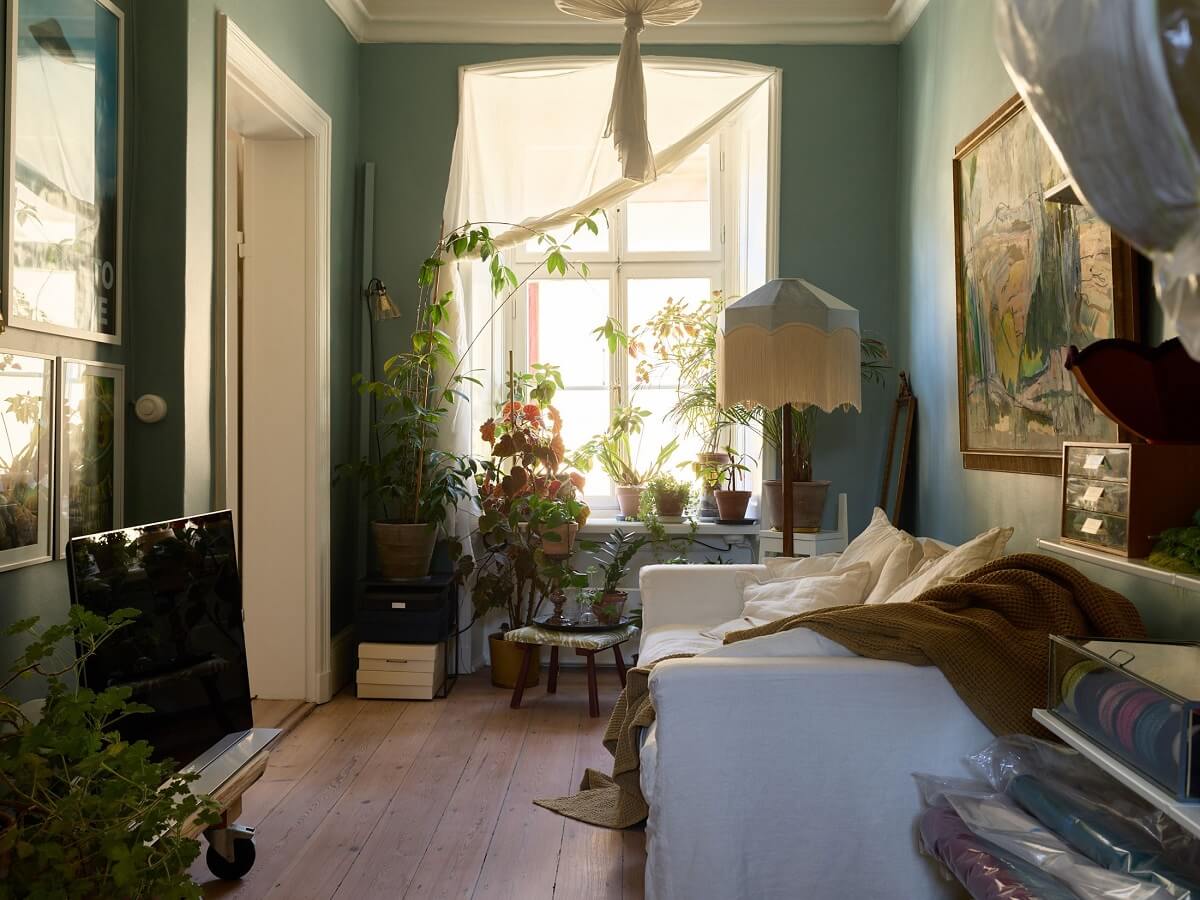 The walls are painted in a blue/green hue called "Blåstång" by Alcro.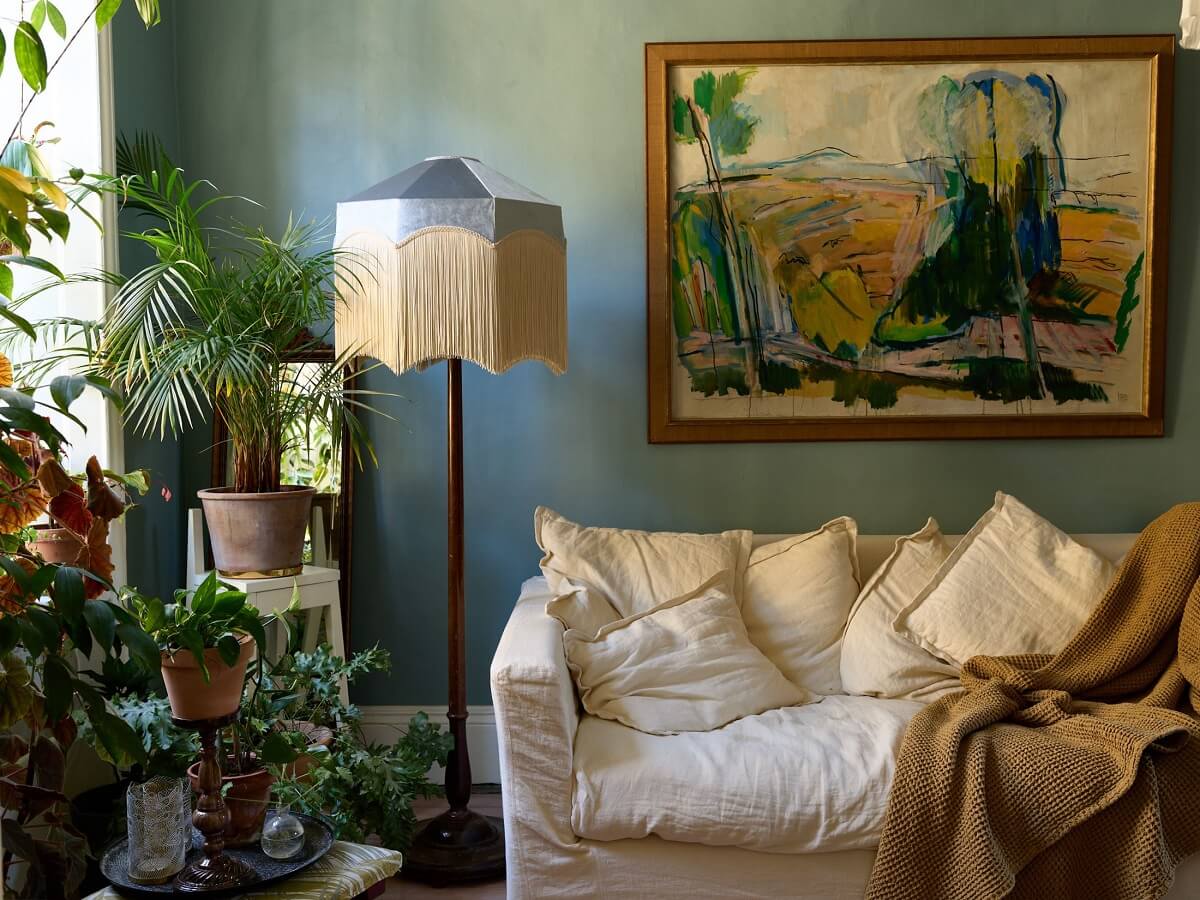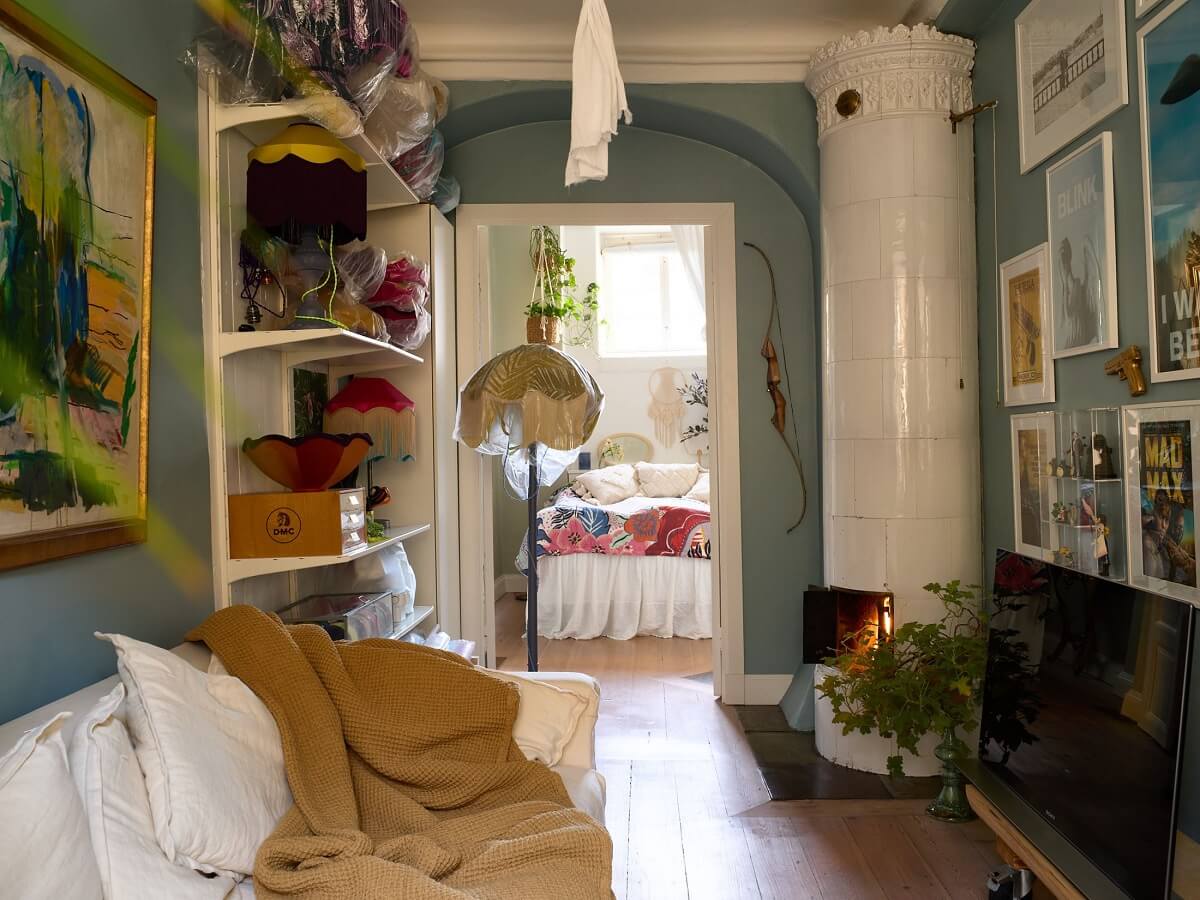 In case you're wondering, the current owner is a lamp maker. Hence the many lamps in the apartment.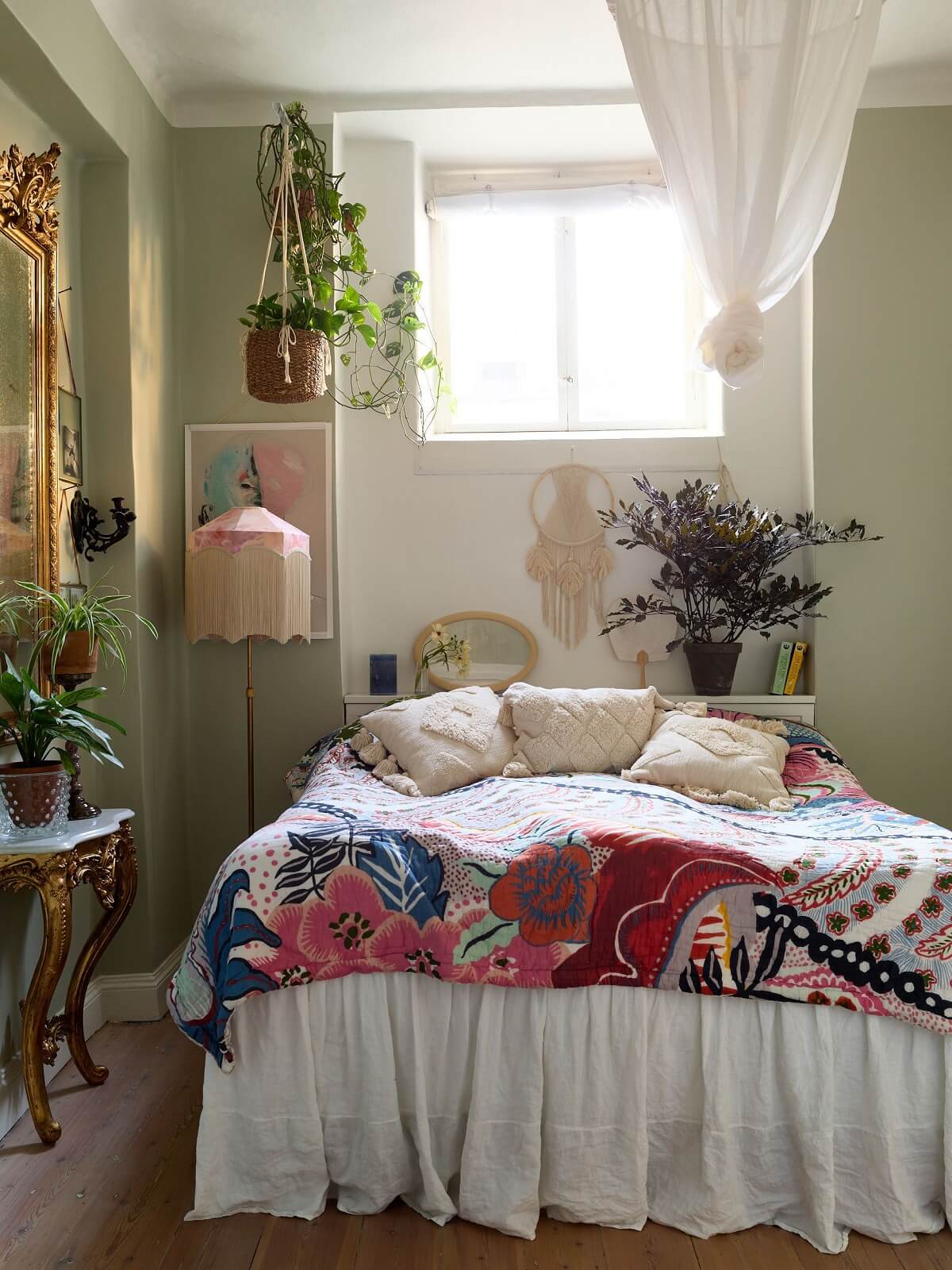 From the sitting room you reach the bedroom. The walls are painted in a soft green hue called "Pale Linden" by Jotun.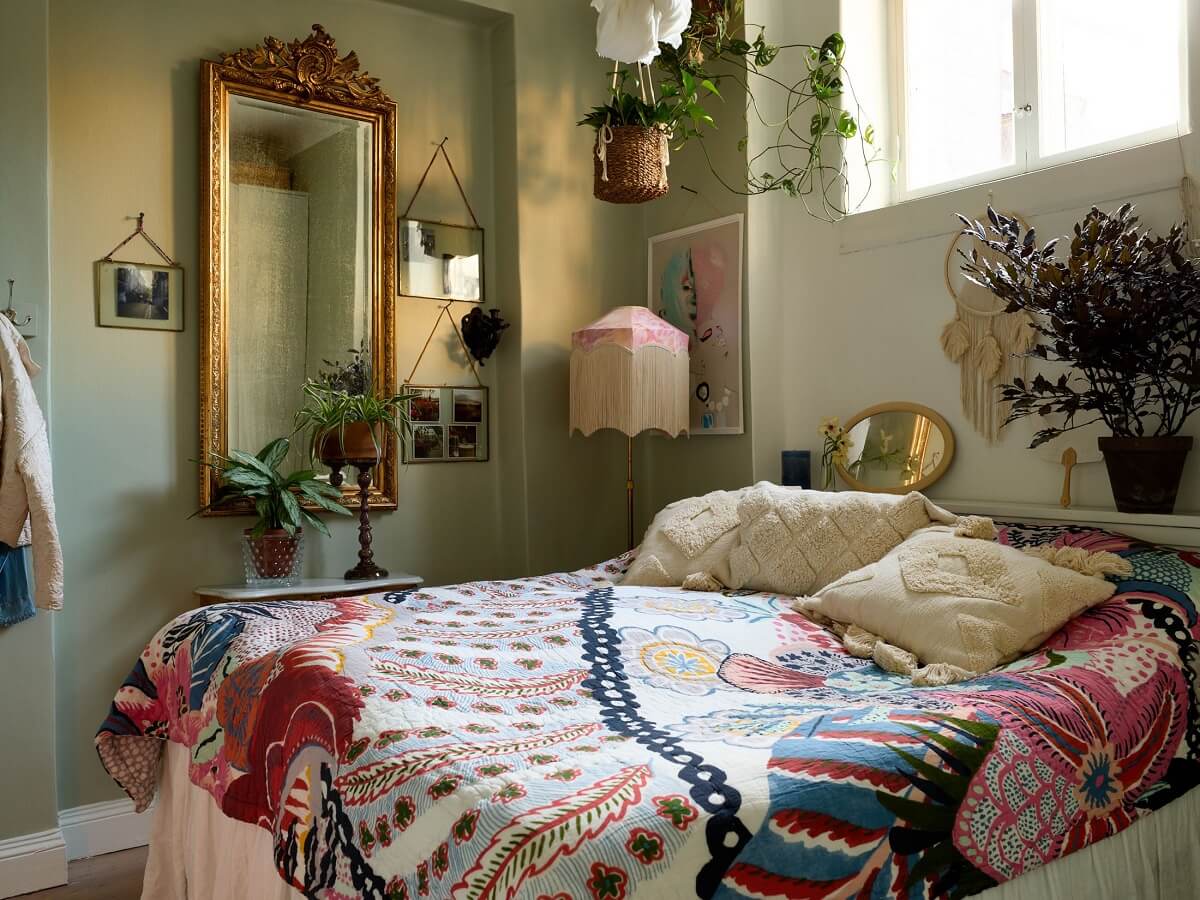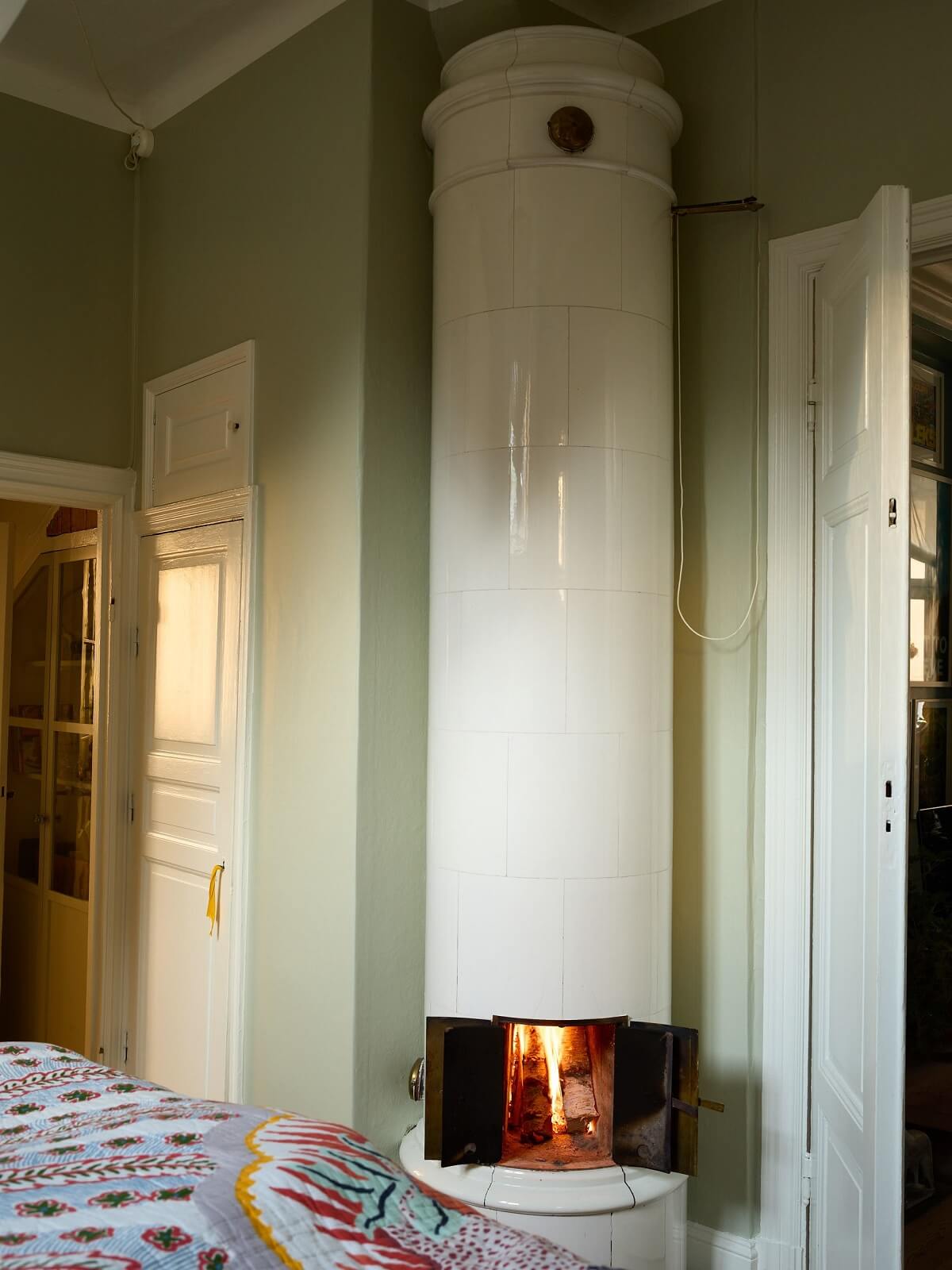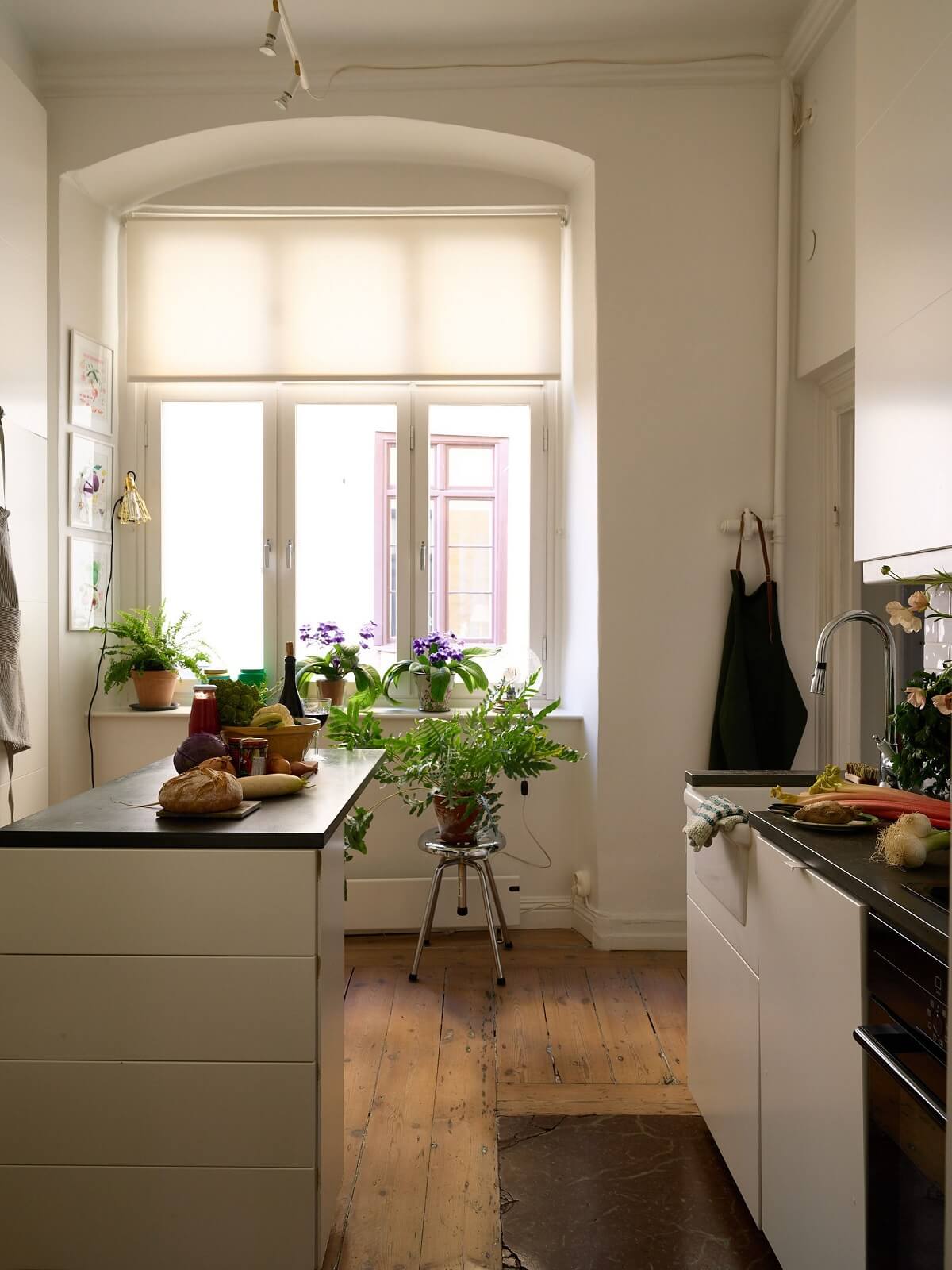 The kitchen is a combination of old and new. The sleek white floor-to-ceiling cabinets are modern. While the rustic wooden floor and kitchen fittings add a traditional touch to the kitchen.
Usually, I only show the home from the inside, but the staircase in the apartment complex can't be missed in this tour. Just look at this gorgeous painting, what an entrance to this apartment.
styling by Copparstad & photos by Boukari for Historiska Hem