A Stockholm Apartment Packed With History And Charm
Let's step back in time for a bit. Tucked away in a cozy courtyard in Stockholm lies this lovely apartment filled with history and charm. The propery used the be the home and atelier of artist Christian Eriksson, who lived here from 1905 and art is still visible in the apartment today. in the entry you'll find a beautiful ceiling painting of Nils Krueger.
Modern day living and historic charm blends perfectly in this cozy home. You'll see many vintage furnishings and decor and in the living room there's an absolutely stunning painted fireplace (a kakelugn) that gives instant charm to the space. During the renovation they made sure that the home kept that historic vibe and the result is a cozy and charming home.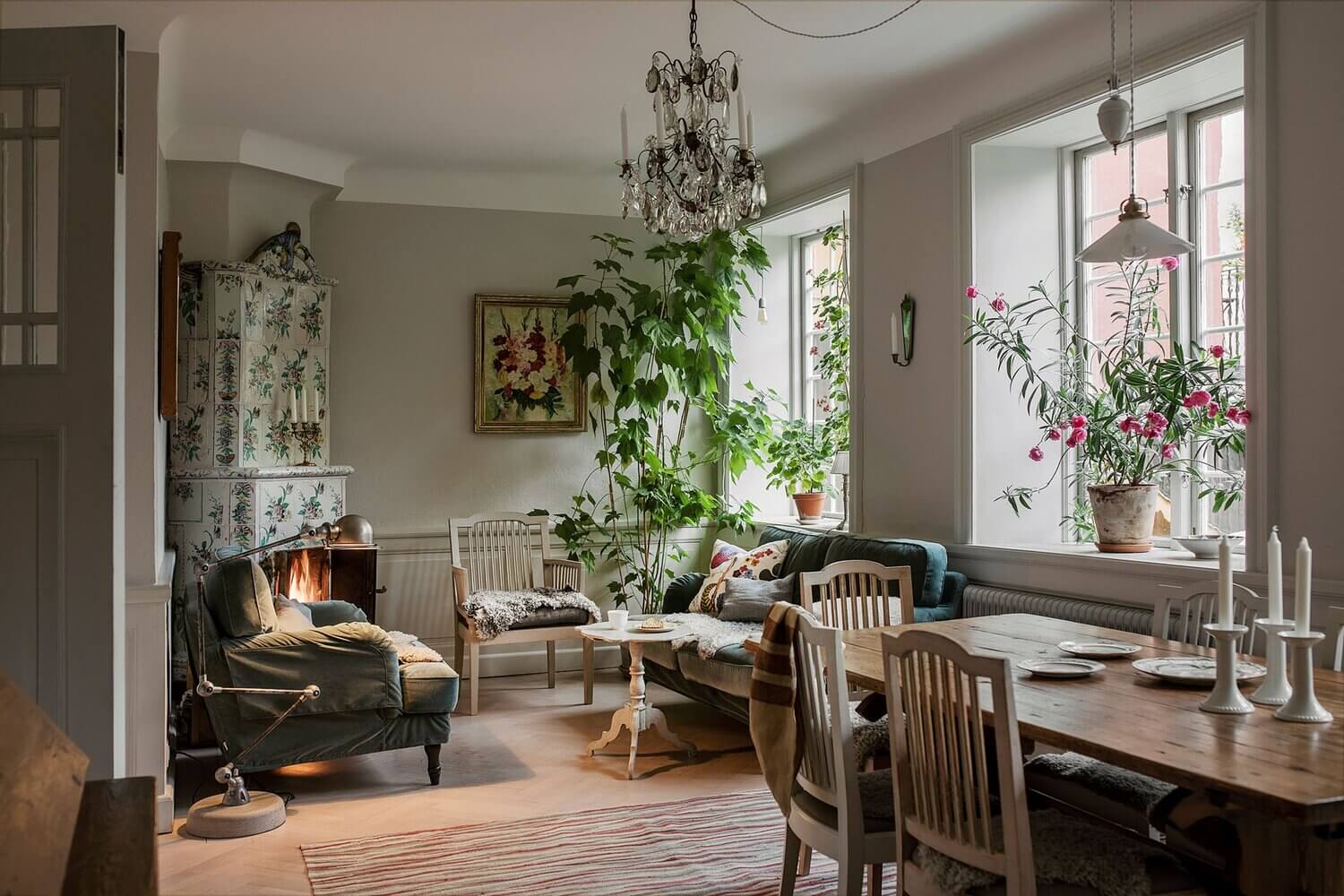 styling by Rydman & photography by Östling for Historiska Hem