The Dune House: A Stylish Home With Nature At Its Core
There's a bit of a theme running through this week's posts, all of the homes are decorated in natural materials and serene color hues. Today's post is another example of this calm interior aesthetic. The Dune House is a beautiful project designed by interior agency The Loft. You might know The Loft by their amazing loft apartments they did in Amsterdam, every year they gave the loft space a completely new look (these spaces have been posted on The Nordroom's Tumblr page, see here & here).
The Dune House is a retreat surrounded by soft rolling dunes and every room in the home has a connection to nature. The 7 meter high living space with open kitchen and library is at the heart of the home. Unpolished concrete floors and combined with oak wood and plants.
Almost all of the furnishings are custom made which gives the home such a seamless and minimalistic look, though the use of wood definitely brings warmth to the home. It's a beautifully designed home, where nature is not only all around the house but it's also at the heart of the interior design.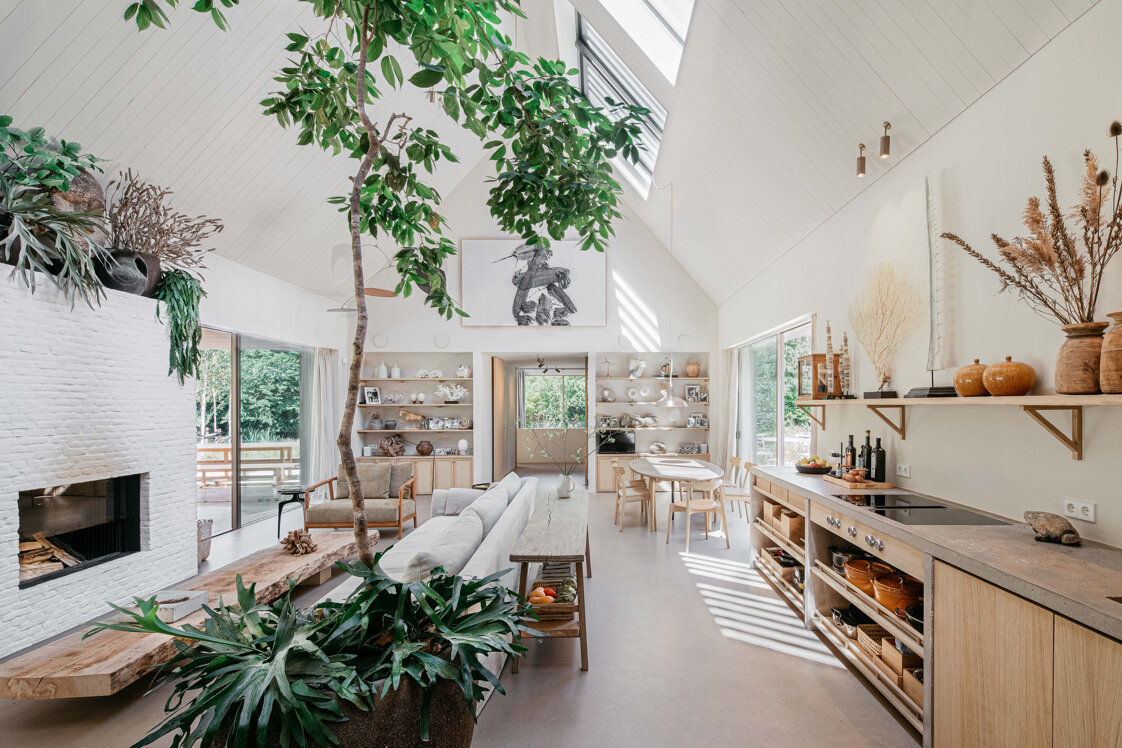 "Simplicity was at the core of what we wanted to create. Our mantra throughout the design process was always: what is the most simple solution? When we started the project we had the vision to create a living space that would look humble but feel extremely vast and open. We really wanted the volumes and proportions to play with the surrounding nature as this is such an important element of why its owners chose this exact spot." – Floris Koch, The Loft's Creative Director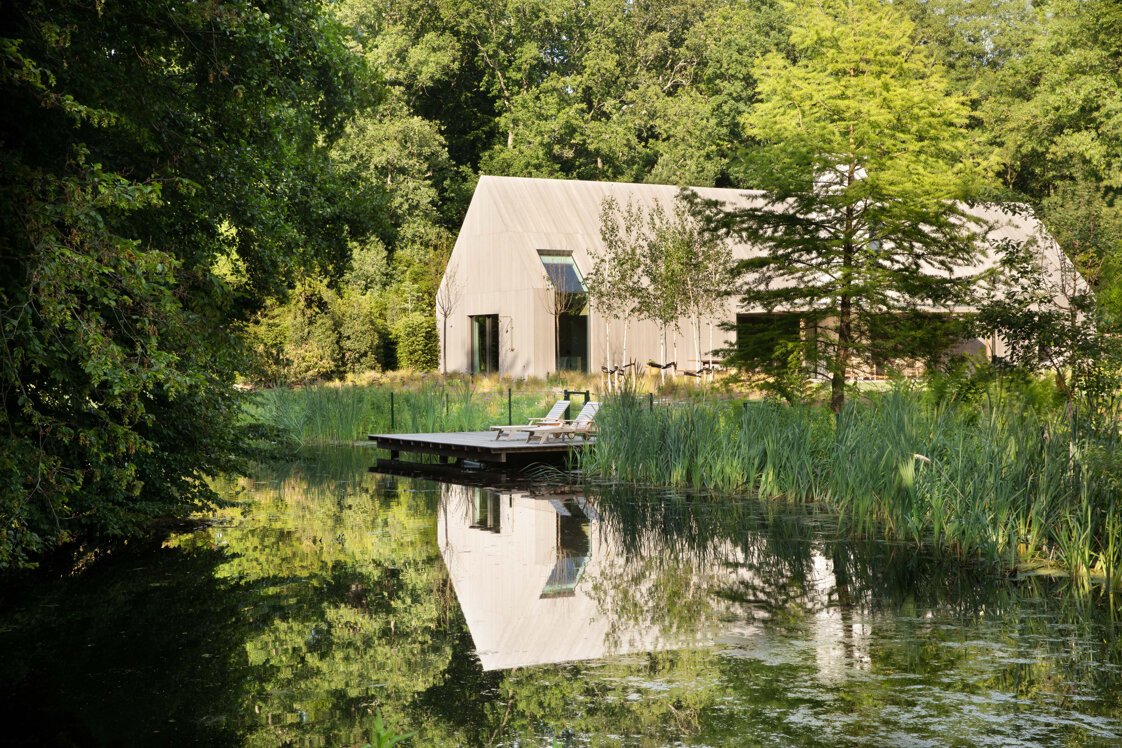 photography by Wouter van der Krol