An English Country House with Historic Features
You probably know that I love historic houses. I'm currently working on a new project focusing on historic homes, which I will share with you when the time is right!
Today I came across this magnificent country house in Somerset, England. The Old Manor is thought to have been built in 1460(!) as a rectorial mansion house. It's been extended over the years and now it's a seven bedroom country home packed with historic features.
Inside the house this historic look has thankfully survived. You'll find Tudor elements like a fireplace but also ecclesiastical motifs and Palladian cornicing. Let's take a look shall we?
See also: 26 Tudor Manor Houses in England You Can Visit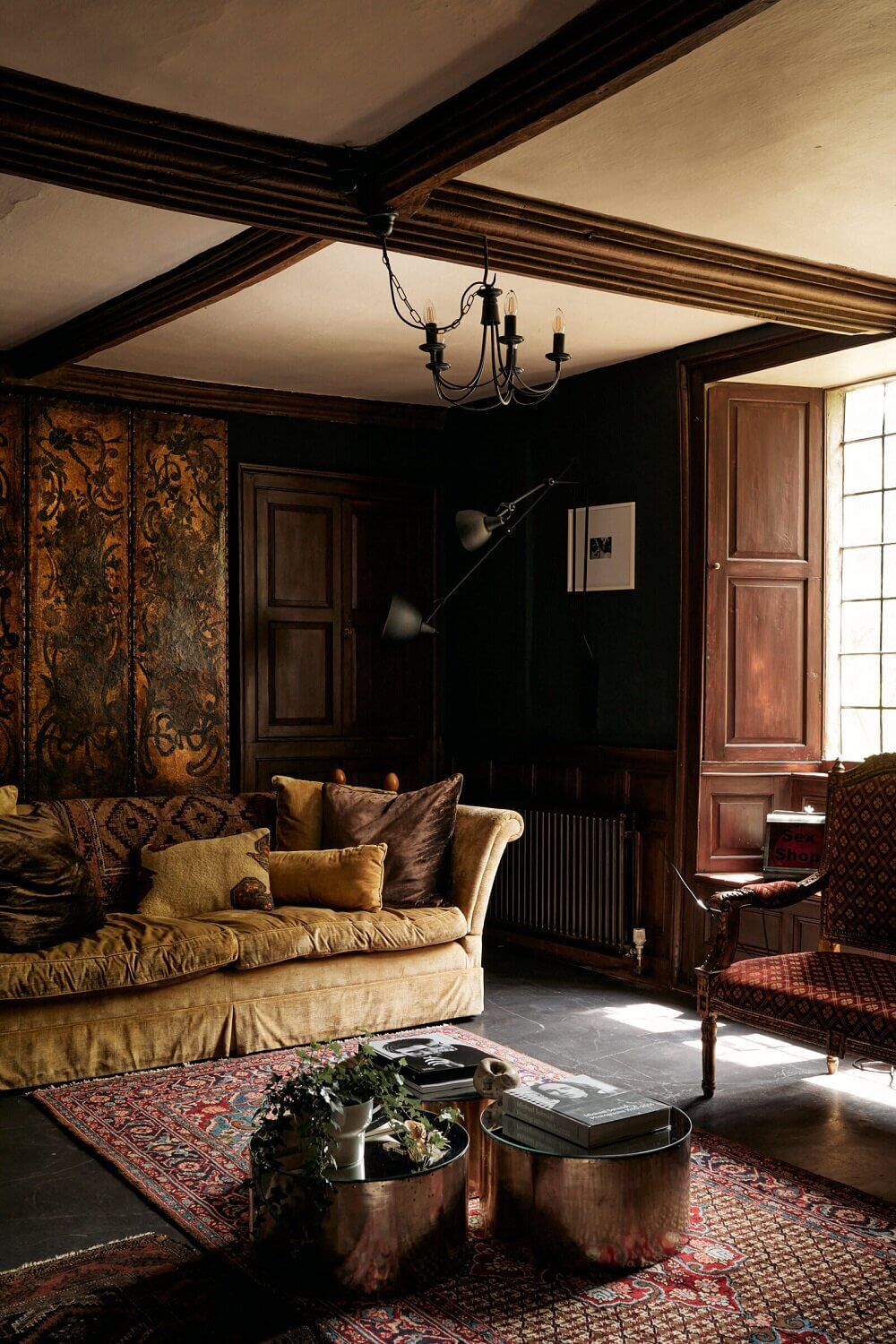 Dark wooden wall paneling and moulded cross-beamed ceilings add a lot of character to the stting room. This is complemented with warm textiles in mustard yellow and red.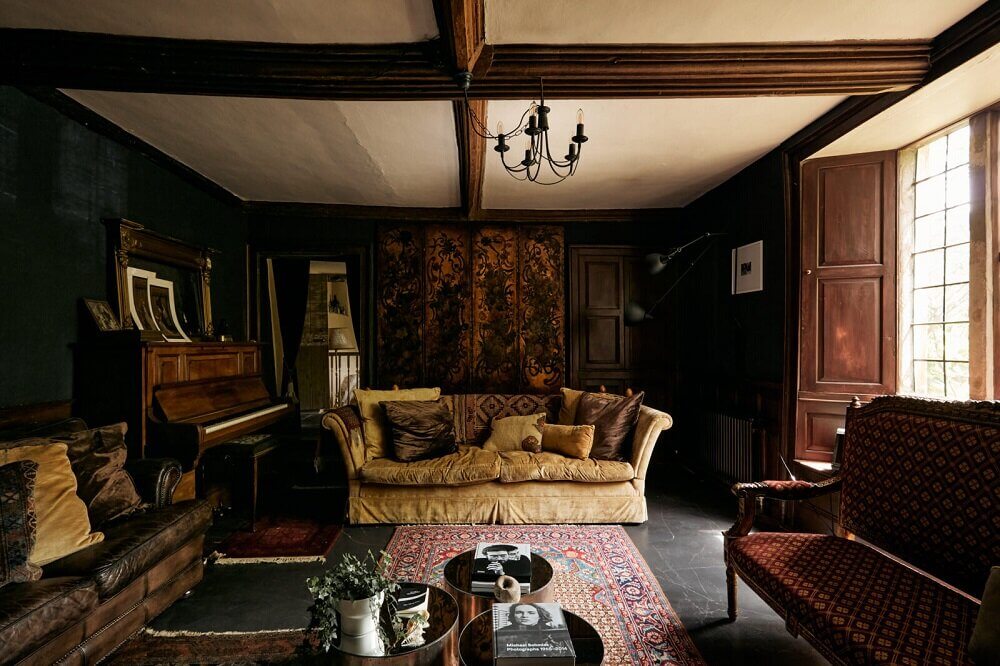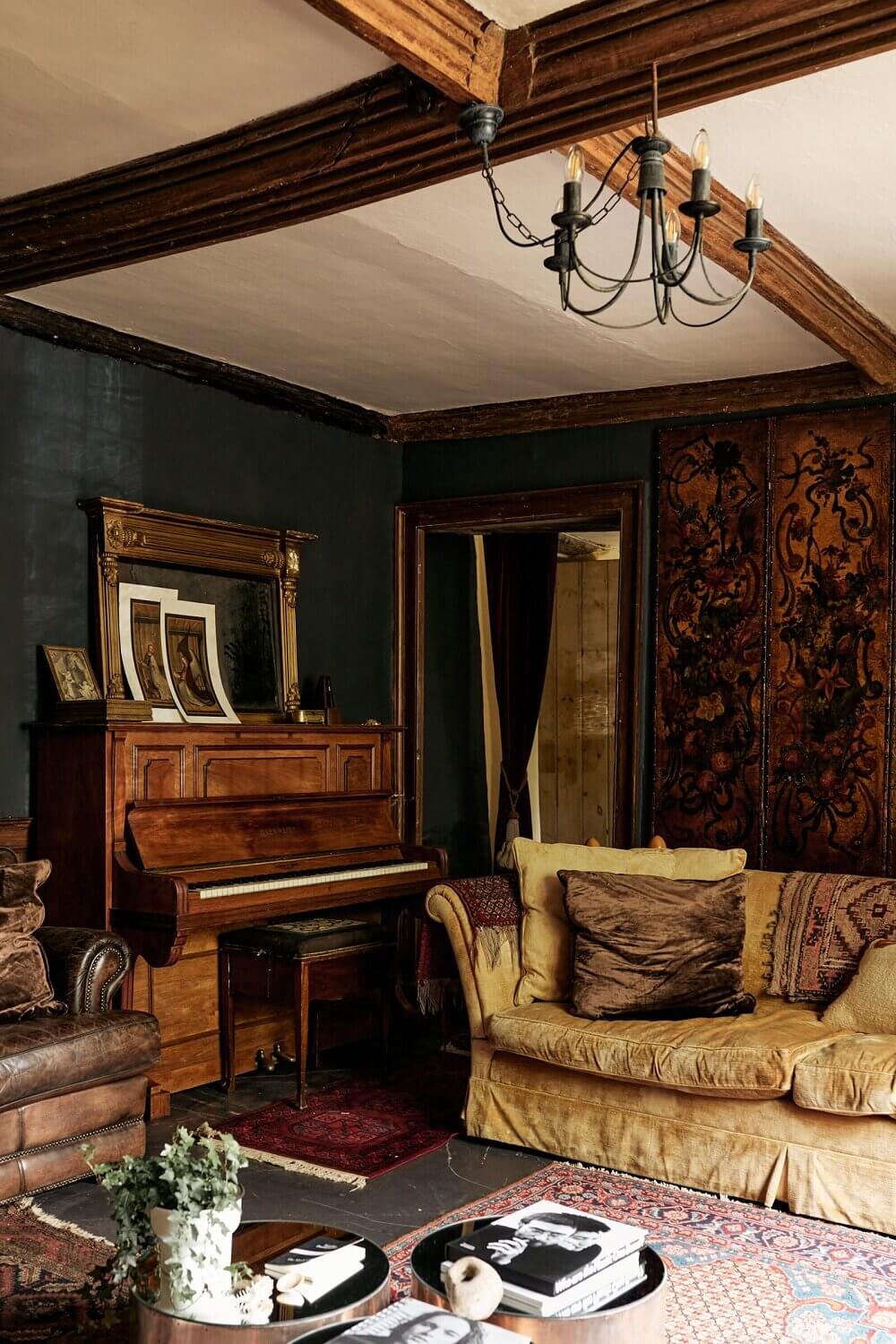 An original Tudor fireplace sits at one side of the sitting room.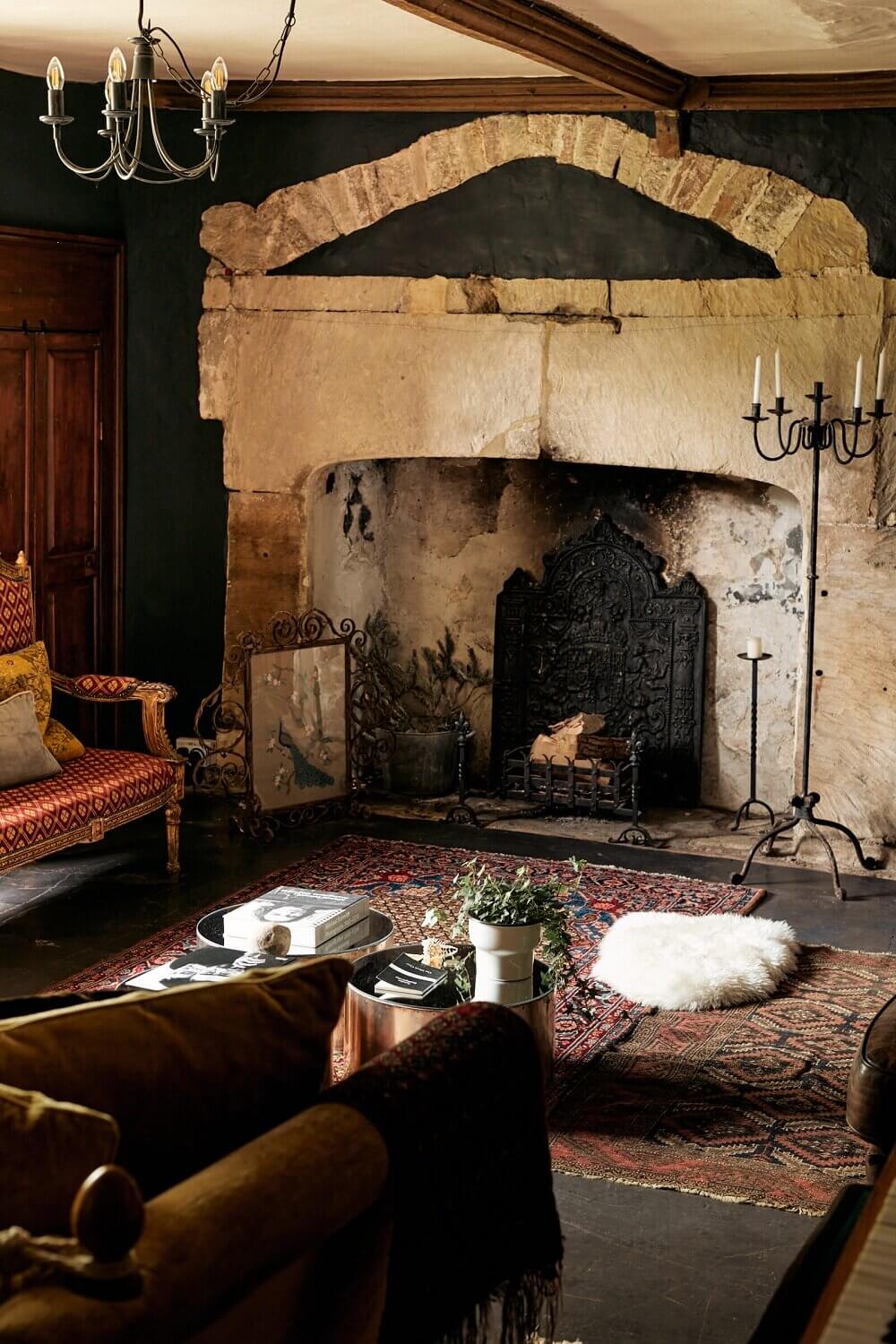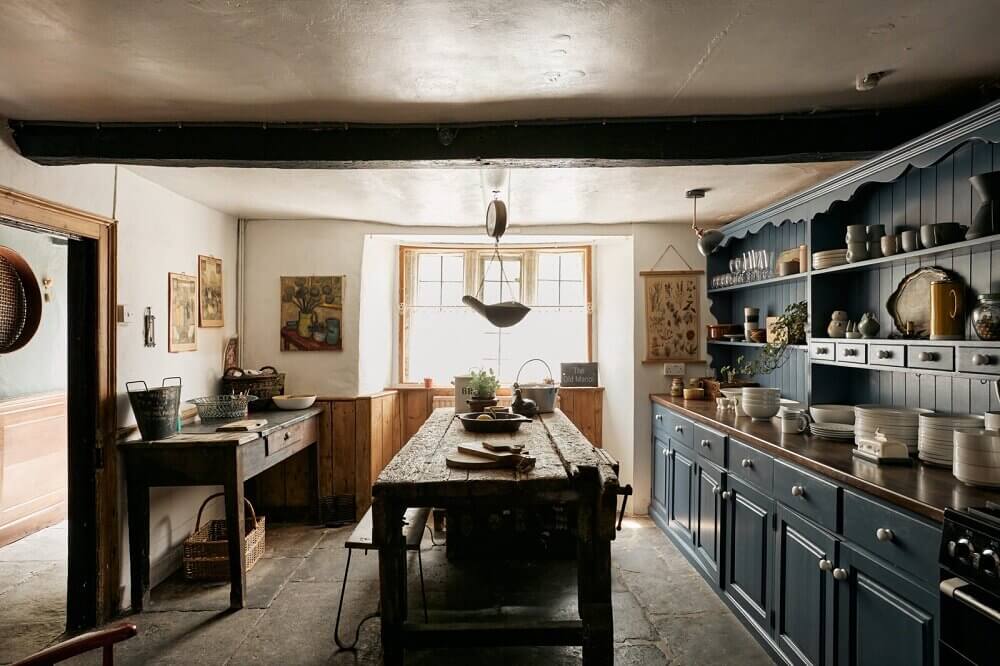 Bespoke dark blue kitchen cabinets sit on one side of the kitchen. On one side the kitchen opens up to utility room. I absolutely love that rustic kitchen table. So charming!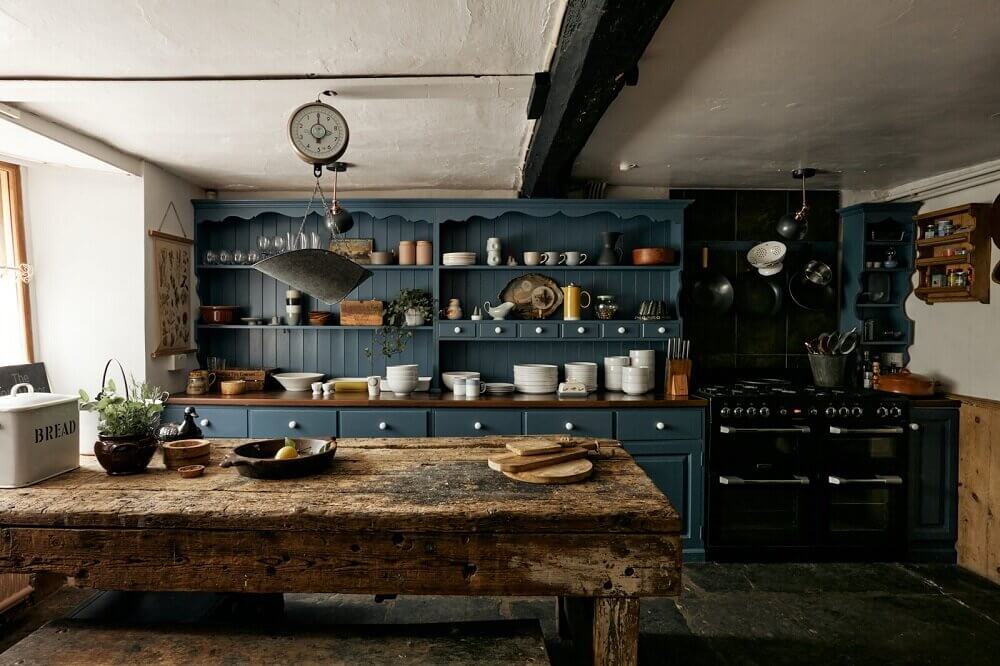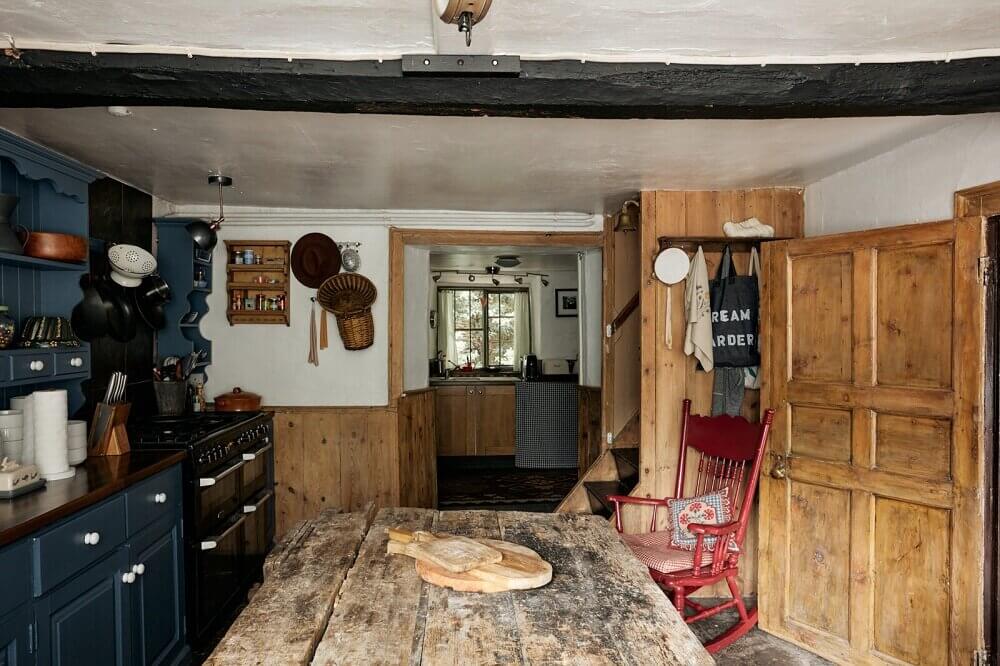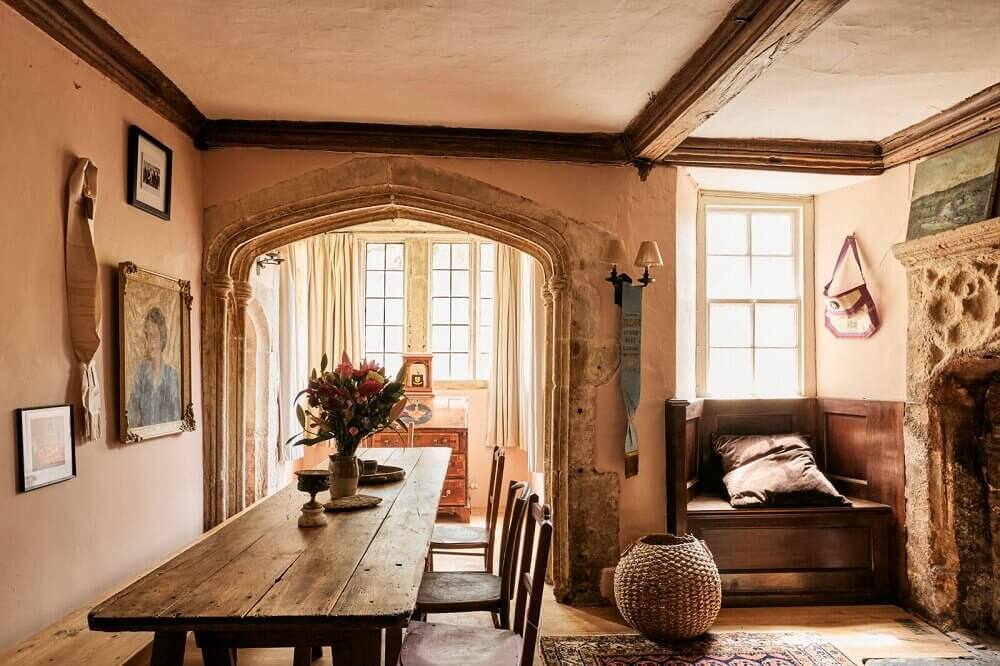 The second sitting room (now used as a dining room) is much lighter that the other one. Light pink walls add brifghtness to the room. But most magnificient are the period details in this room. This space, again, features an original Tudor fireplace with a built-in bench sitting next to it.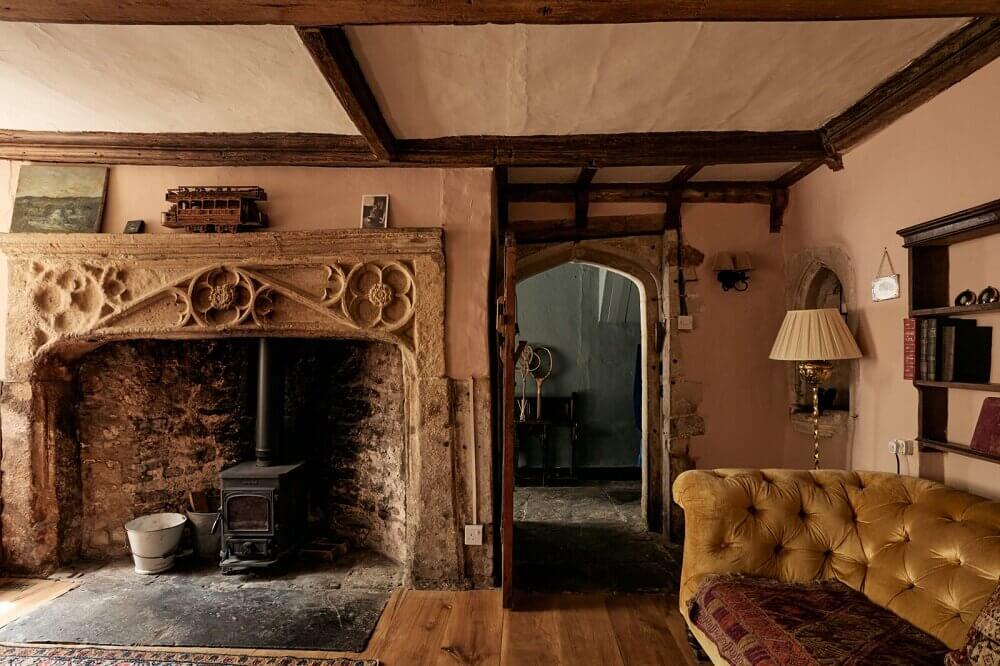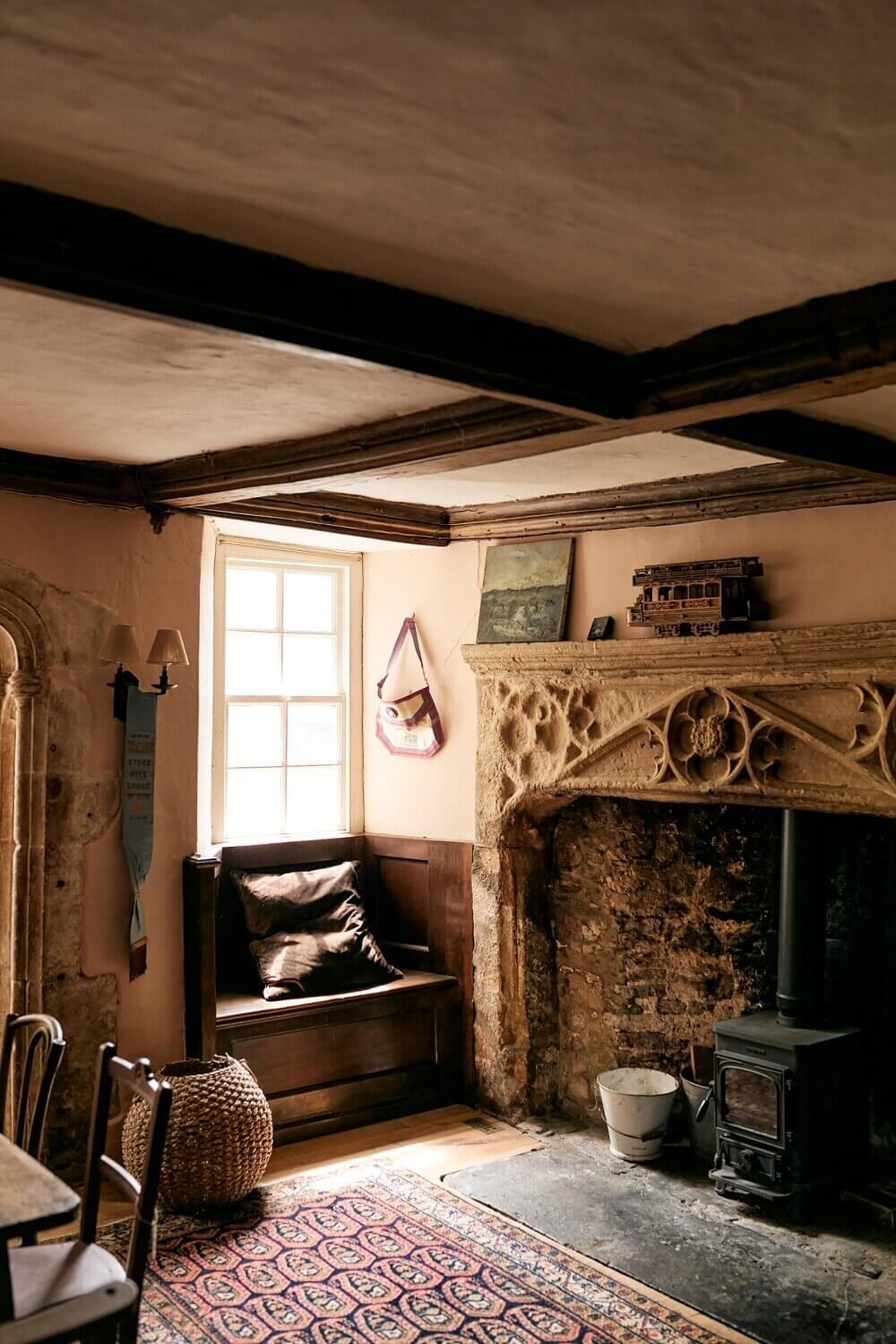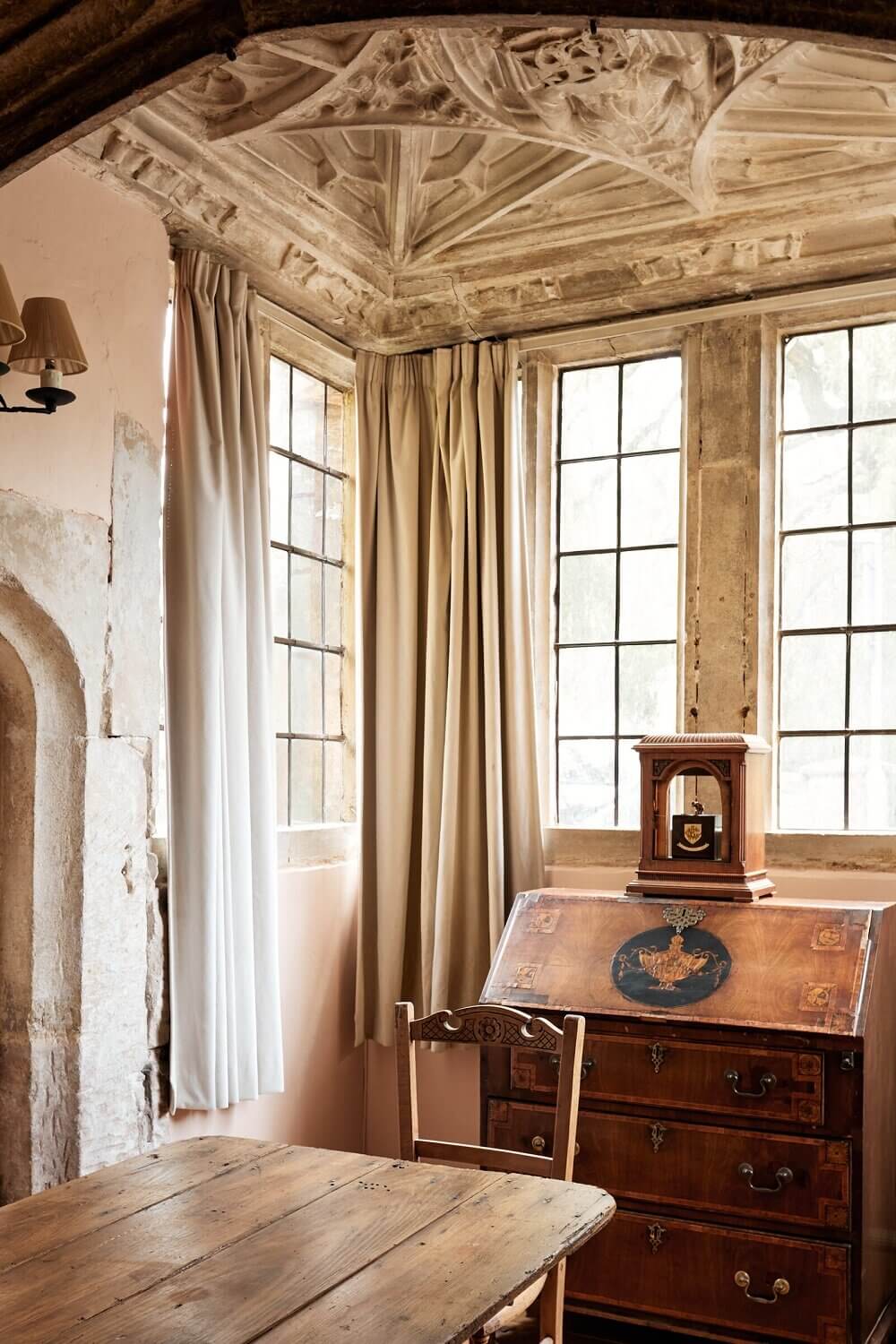 Just look at this beautiful ribbed stone ceiling!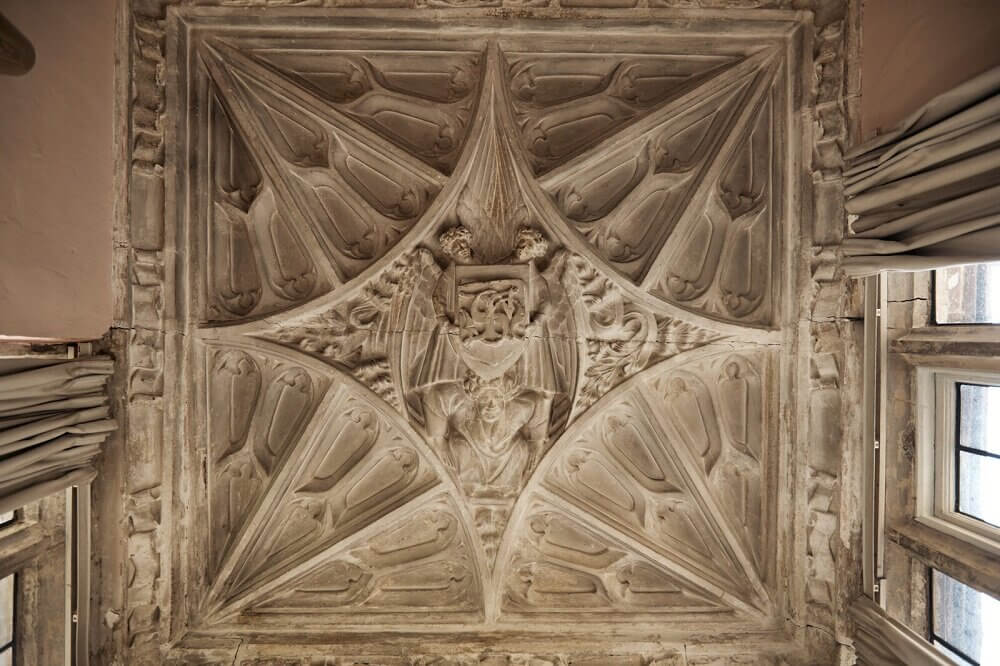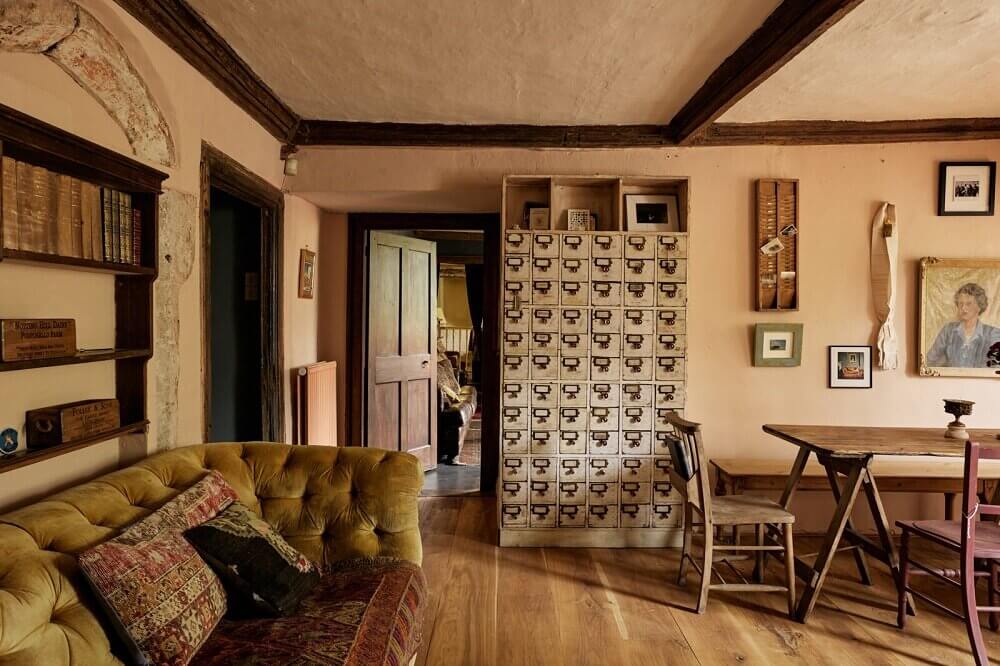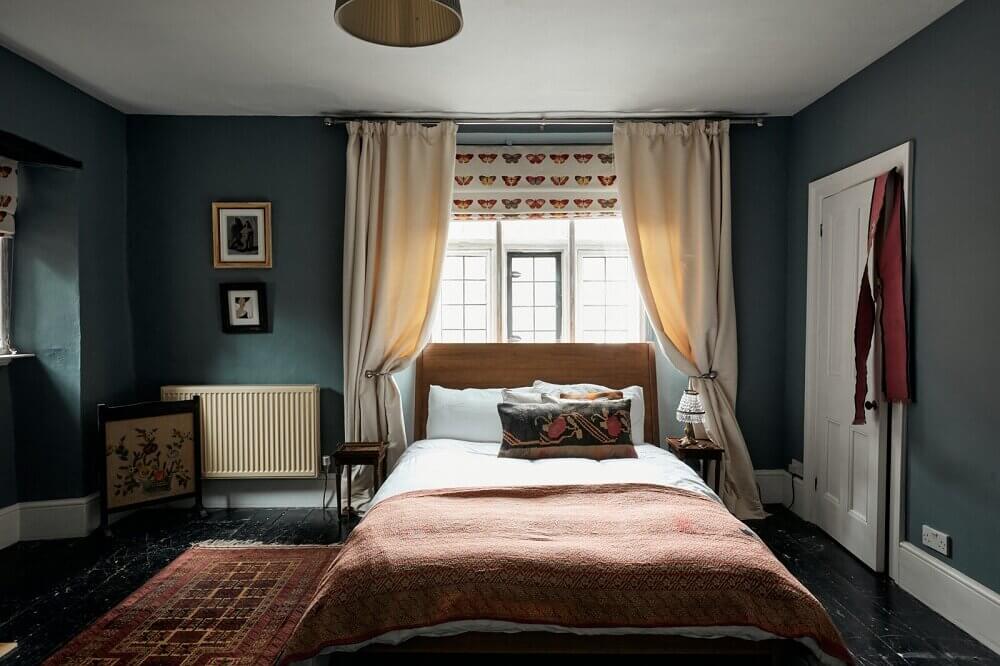 On the first and second floor are seven bedrooms and two bathrooms.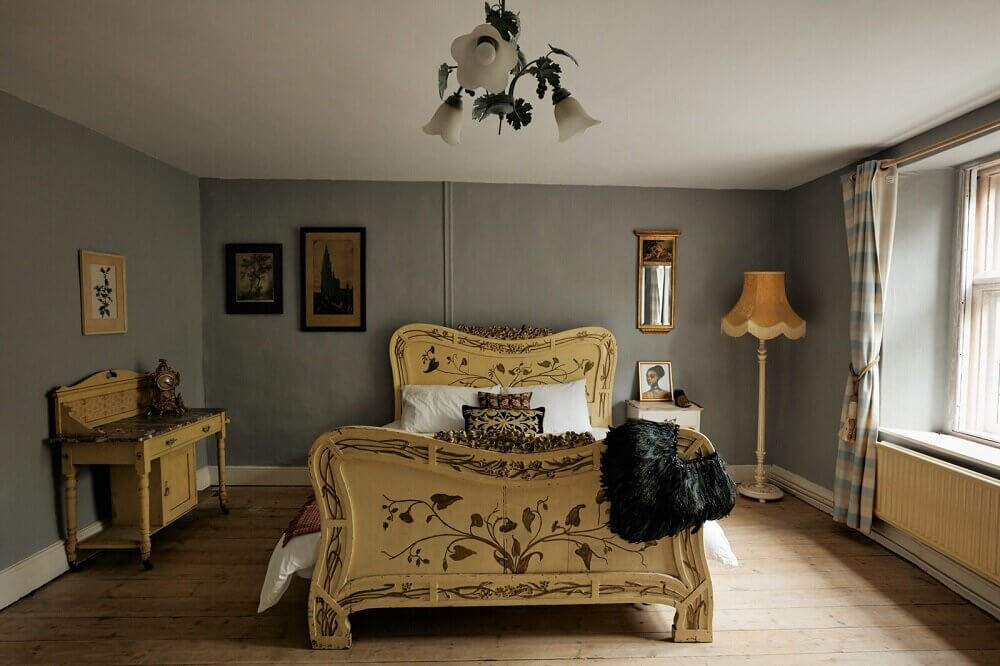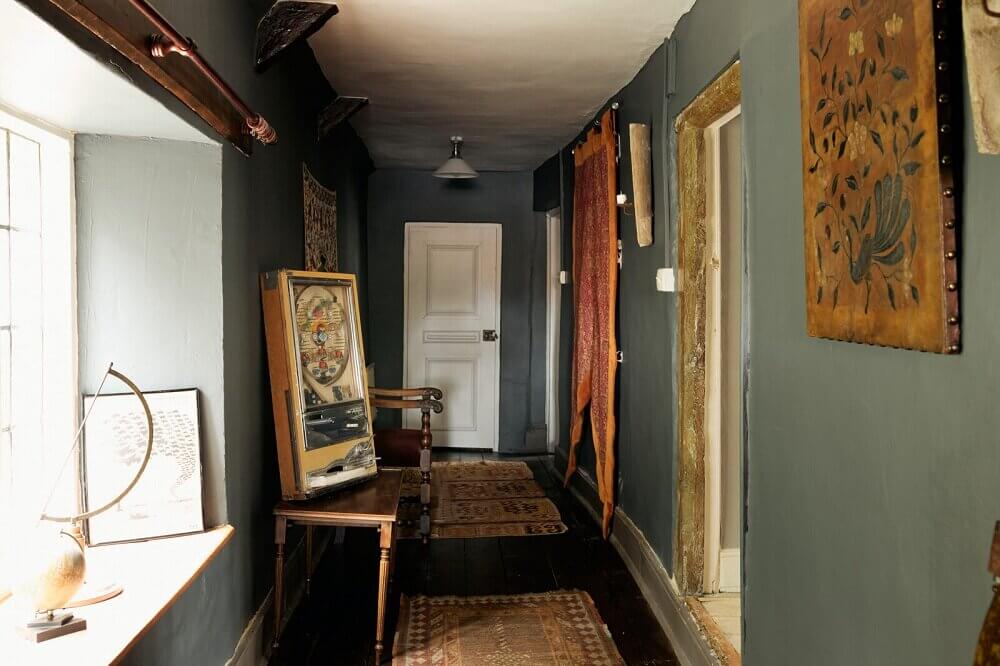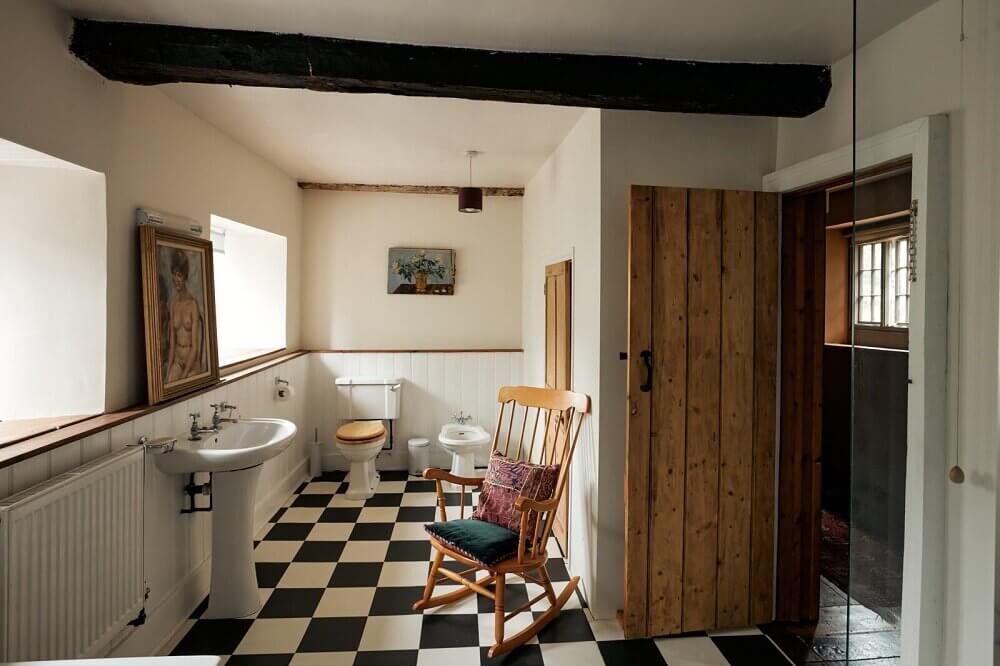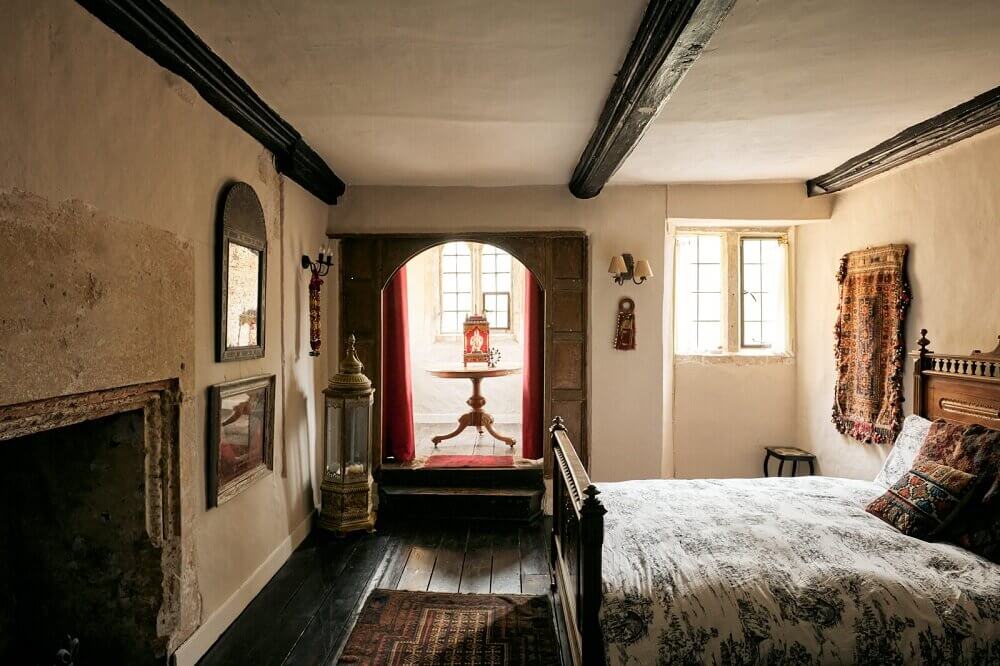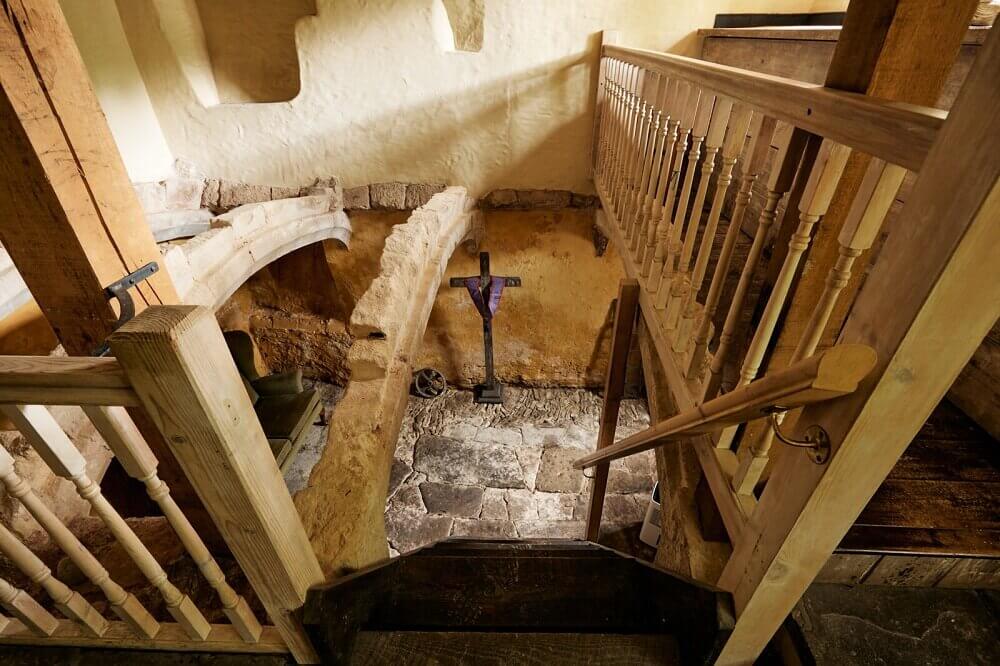 This house is full of surprises. The historic home even has a crypt.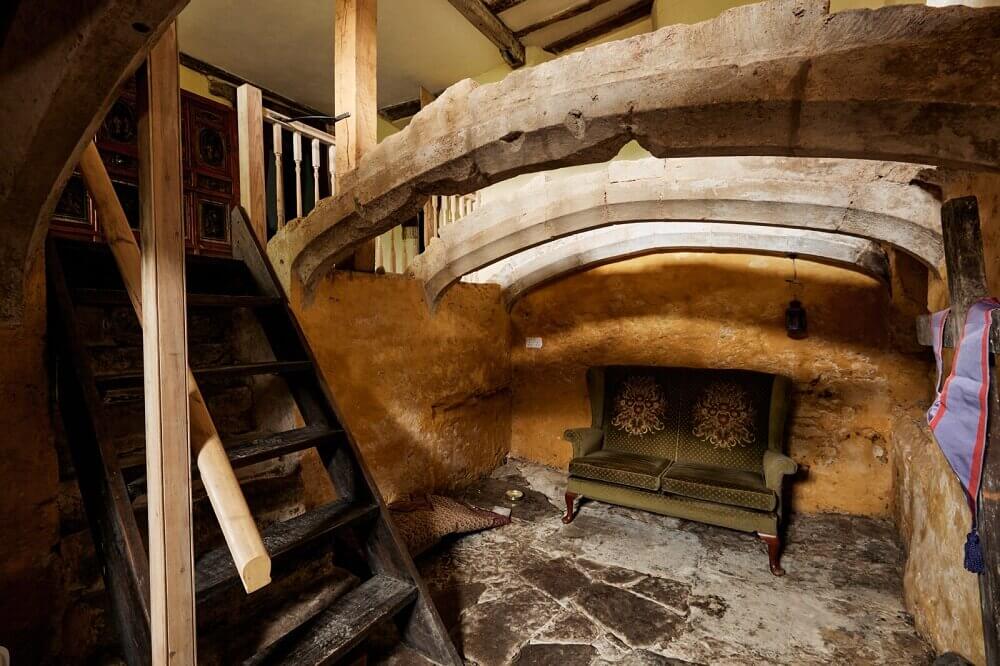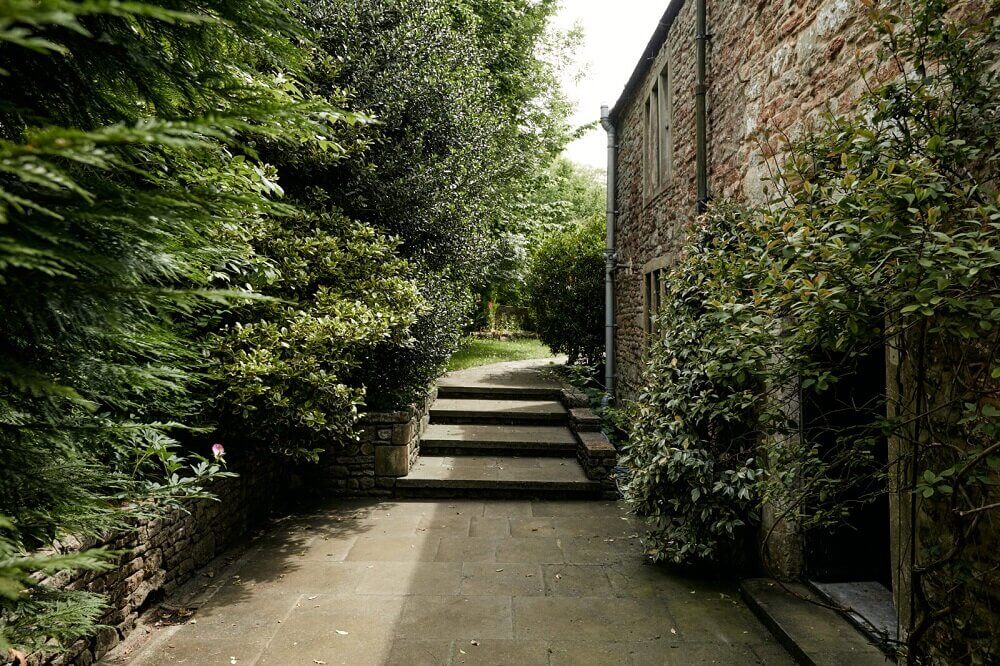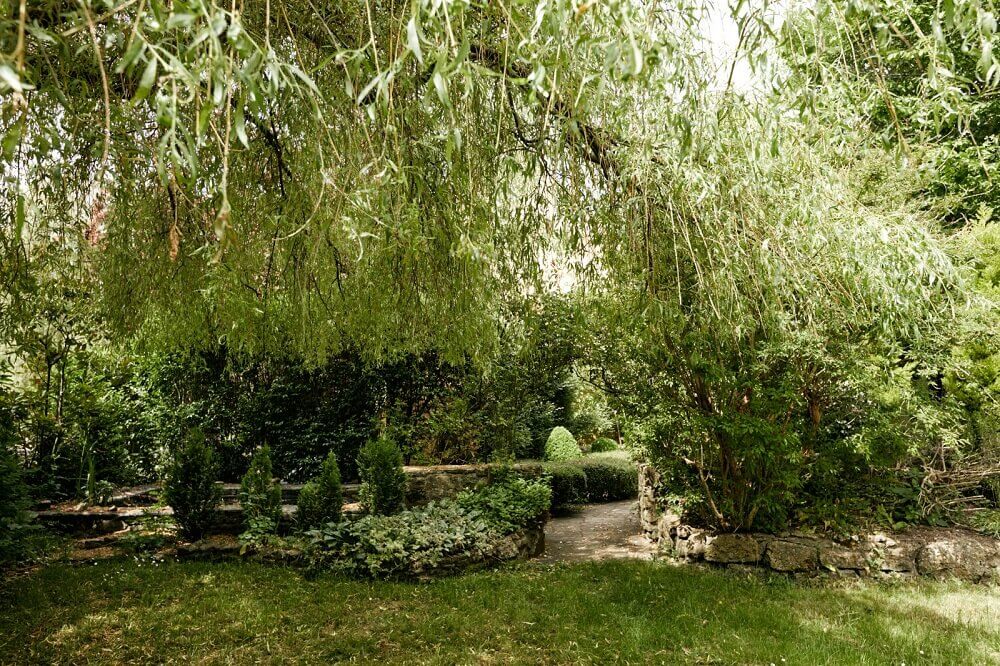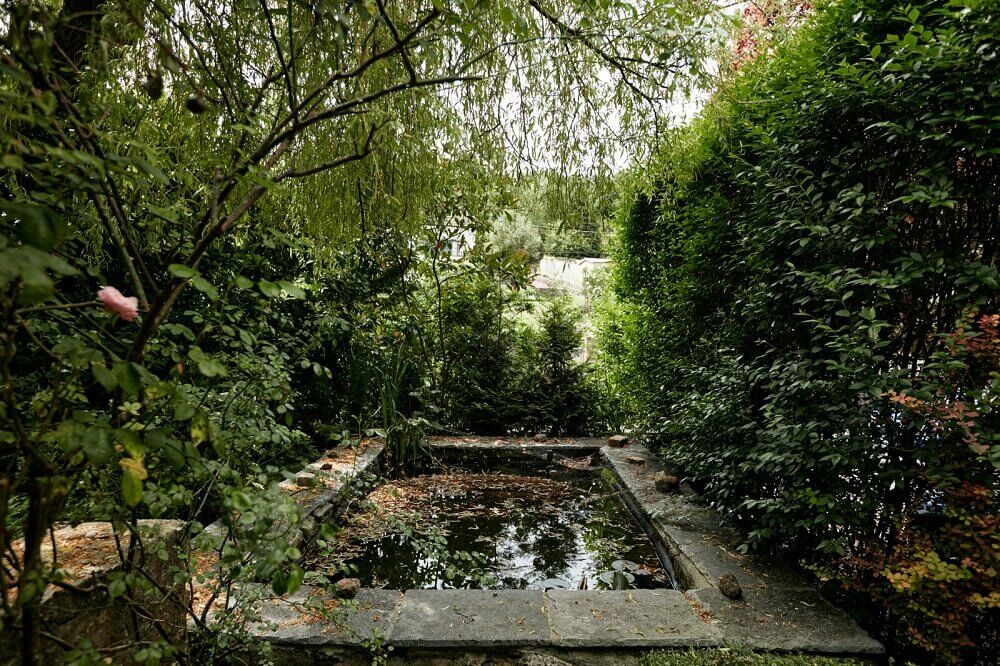 A lovely green garden surrounds the house.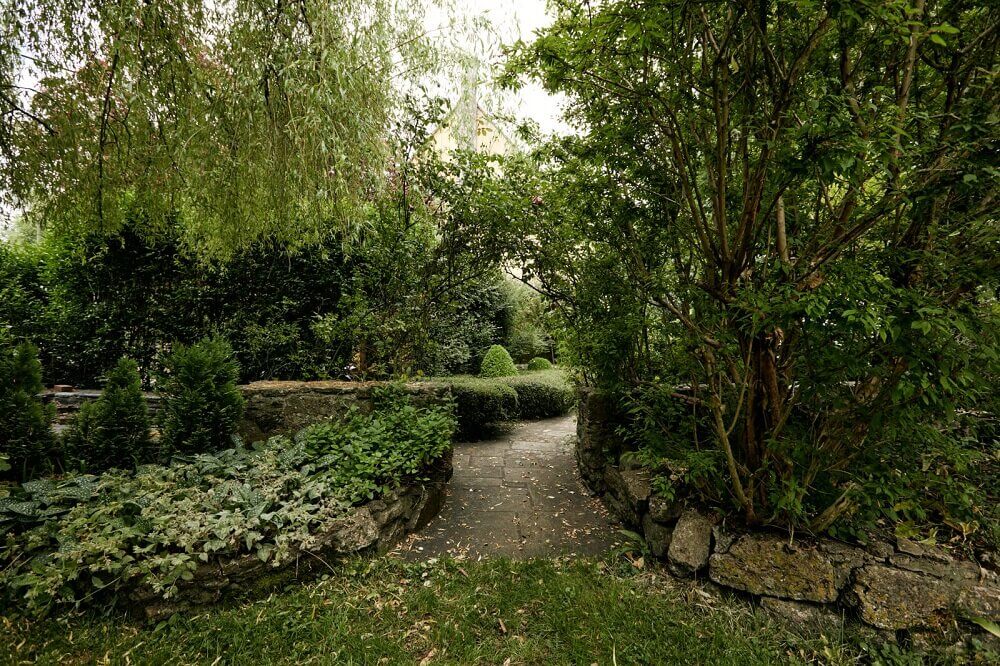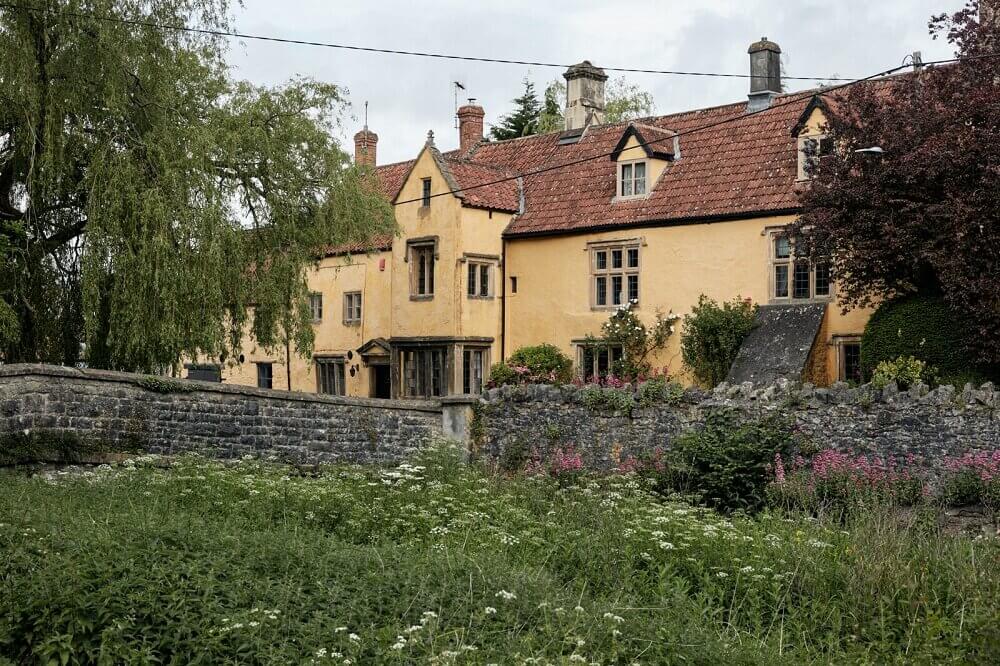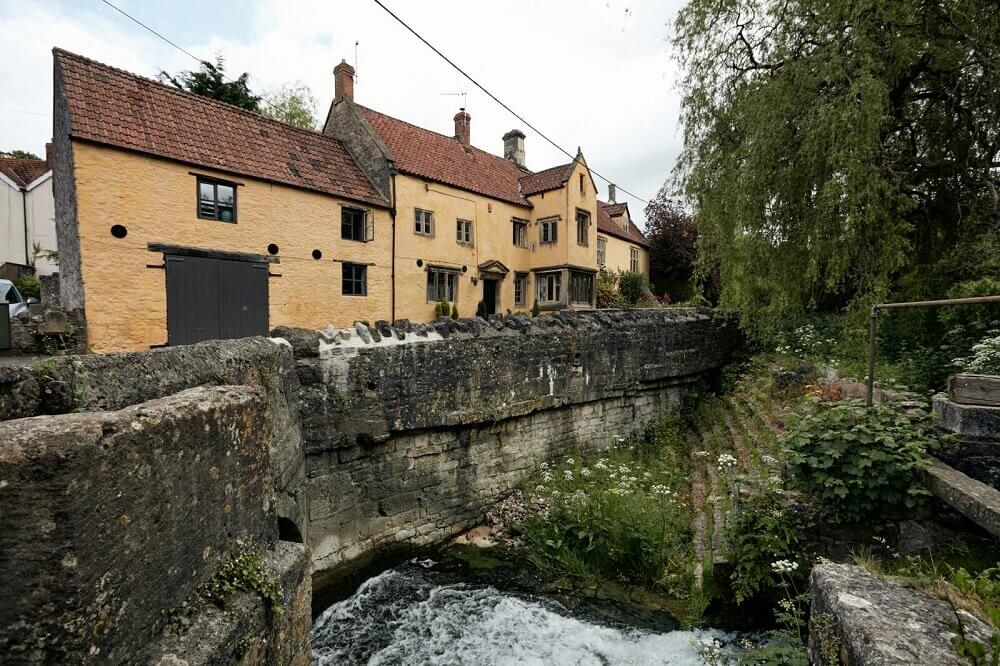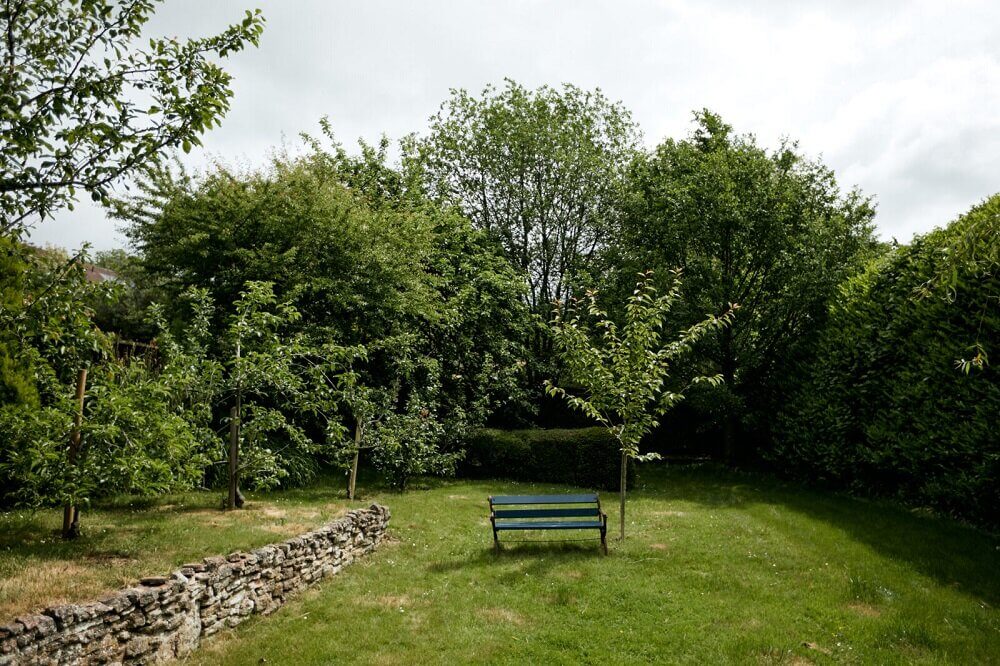 This gorgeous historic home in Croscombe, Somerset is for sale at Inigo