This Georgian Home in London Uses Blue as Accent Color
In the Kennington Conservation Area in London stands this beautiful Georgian home filled with original details and blue color touches.
The home was built in c1775 and is divided over five floors. On the lower ground floor did they create a two bedroom apartment, which opens up to the back garden. And in total, this Georgian home as a whopping eight bedrooms.
The current owners have carefully restored this historic home and many original features have been preserved. In most rooms, they chose blue as the accent color. Which ranges from blue kitchen cabinets, blue tile work, and blue decor.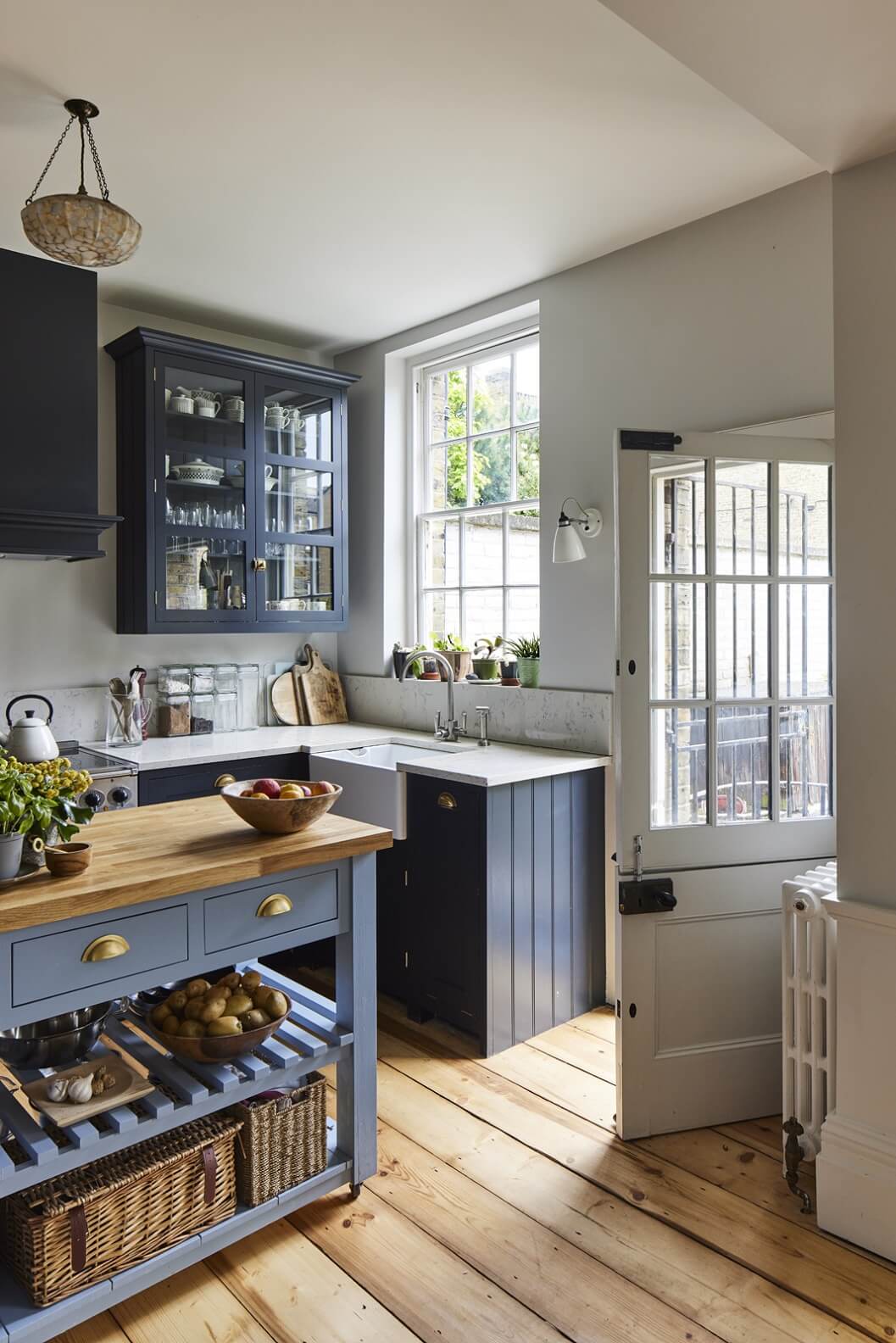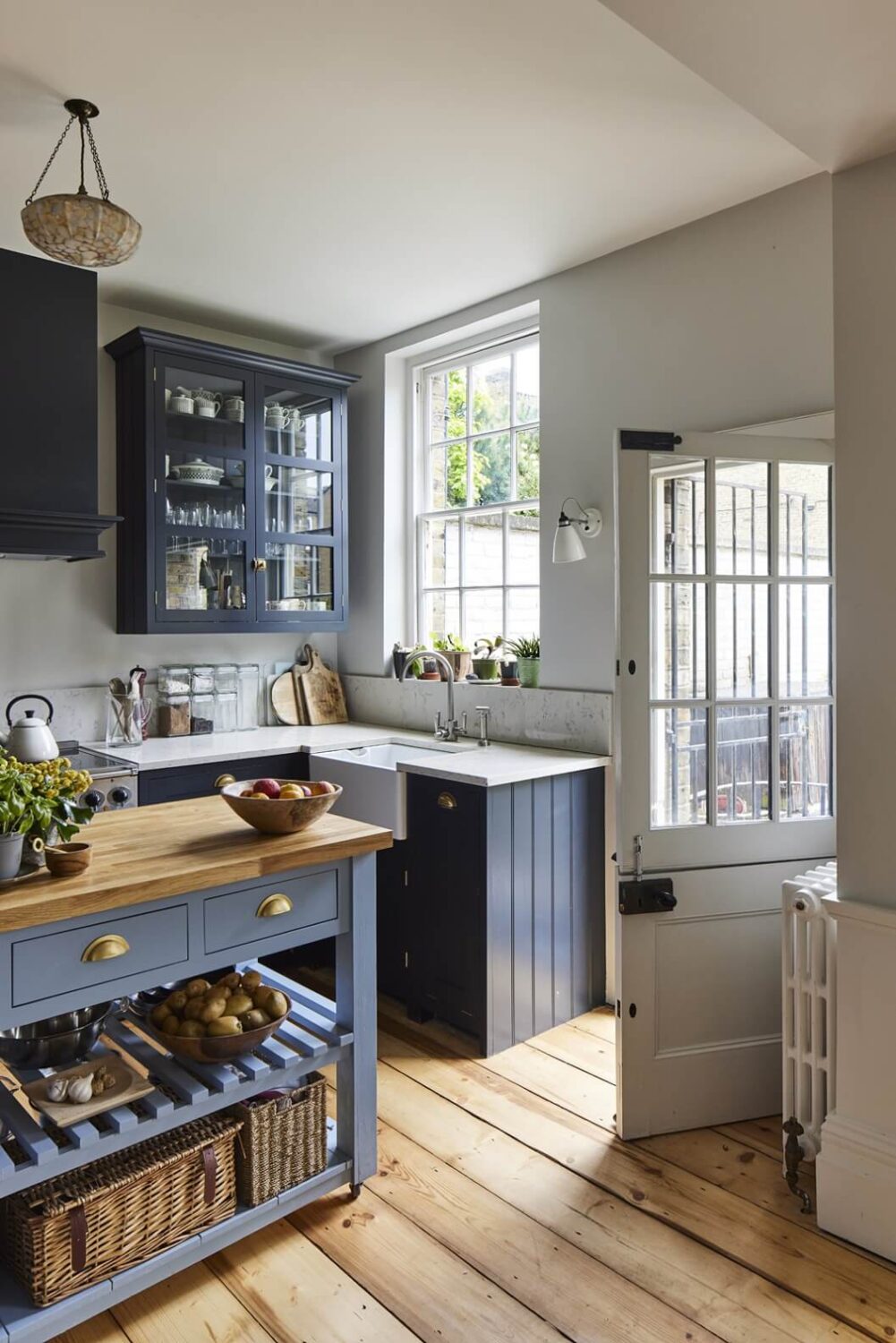 The open plan kitchen and dining room is located on the ground floor, overlooking the garden. This room, as most rooms in this house, has beautiful wooden floor.
The kitchen cabinets are painted in a dark blue shade. This is combined with white Corian worktops and a light blue kitchen island.
The dining area has a large built-in cabinet, painted in the same light blue tone as the kitchen island. Lovely architectural detail is the arched wall in the dining room with sash windows.
At the front of the house is a cozy sitting room, also with warm wooden floorboards.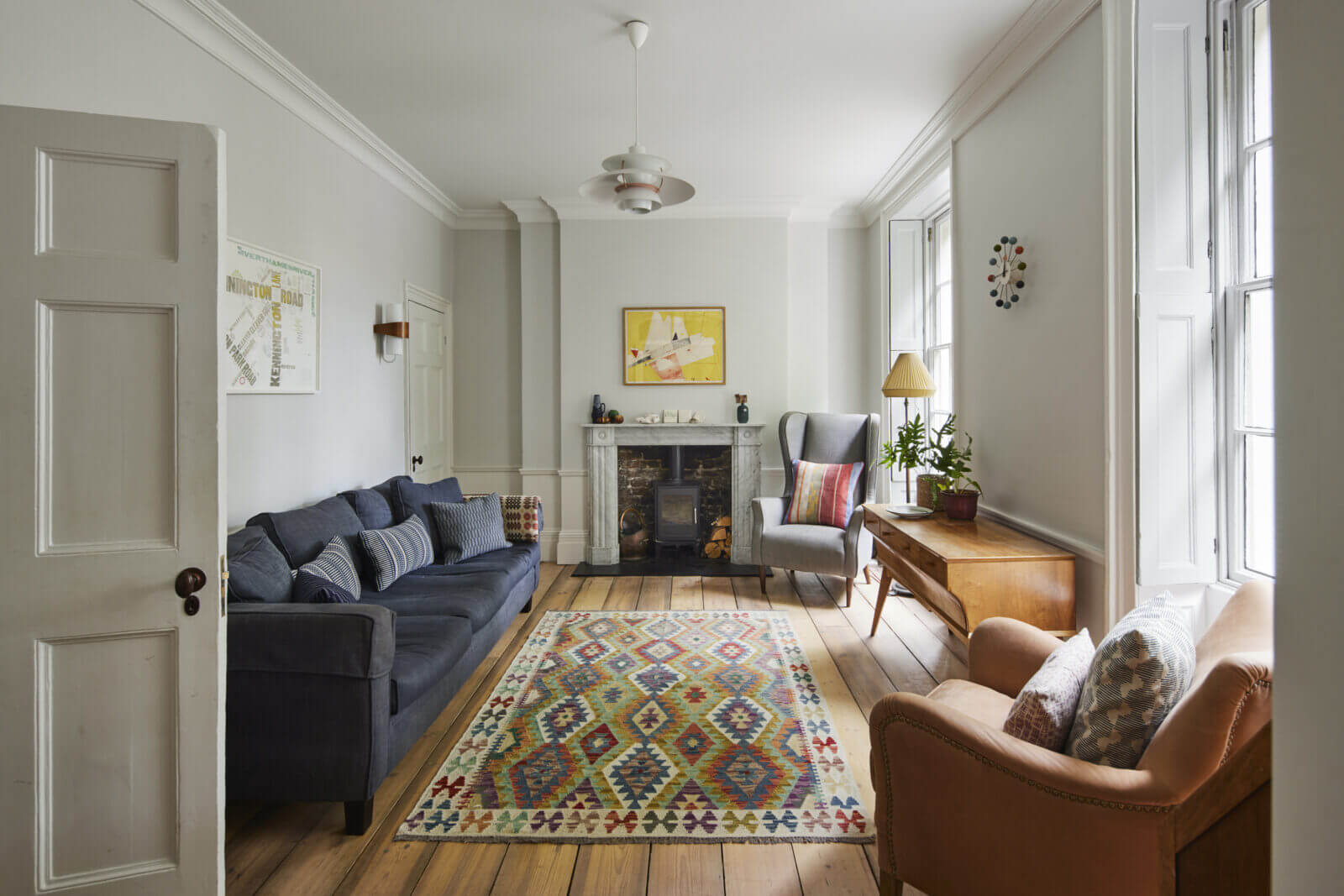 The wide hallway has an entire wall filled with built-in cabinets providing loads of storage space.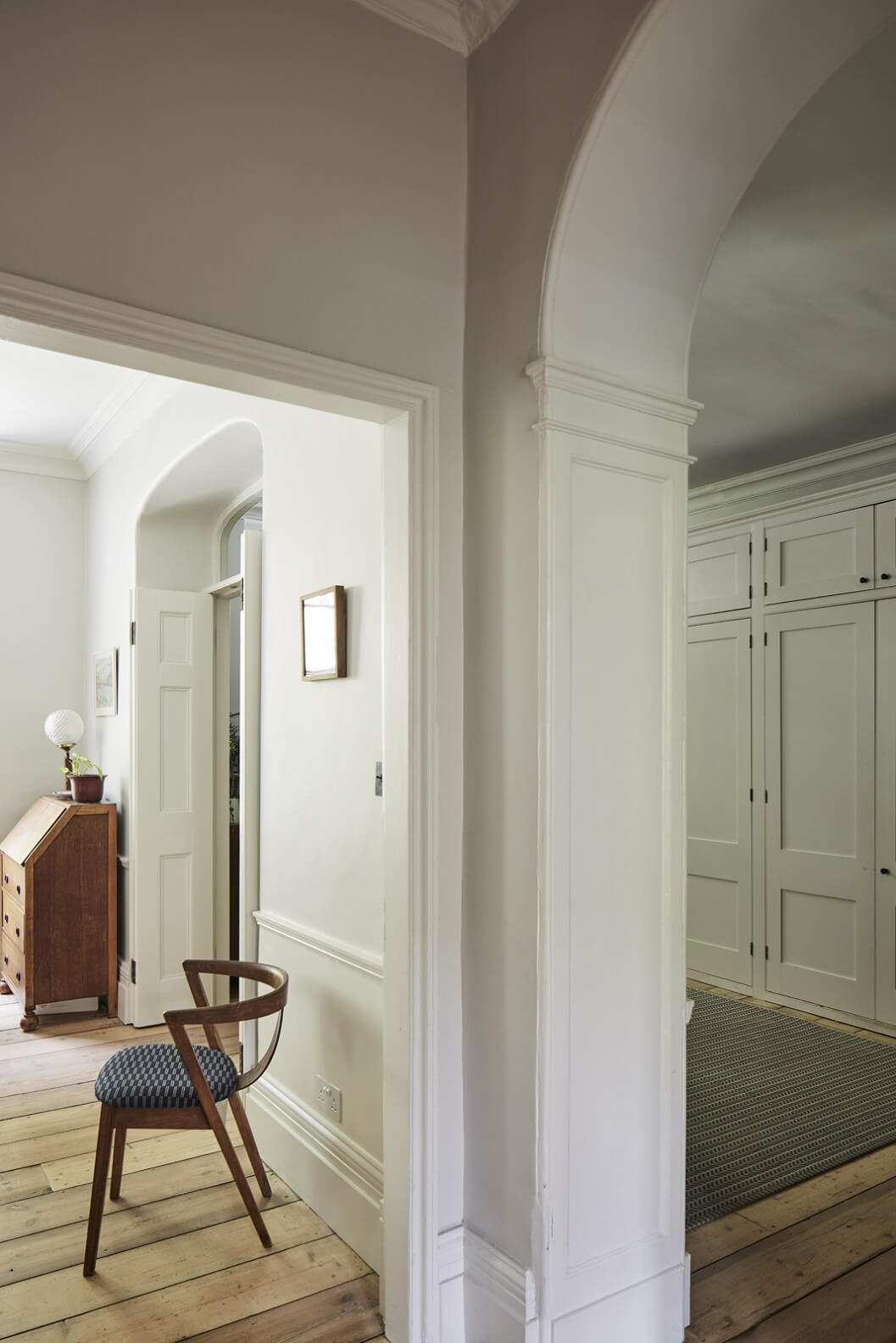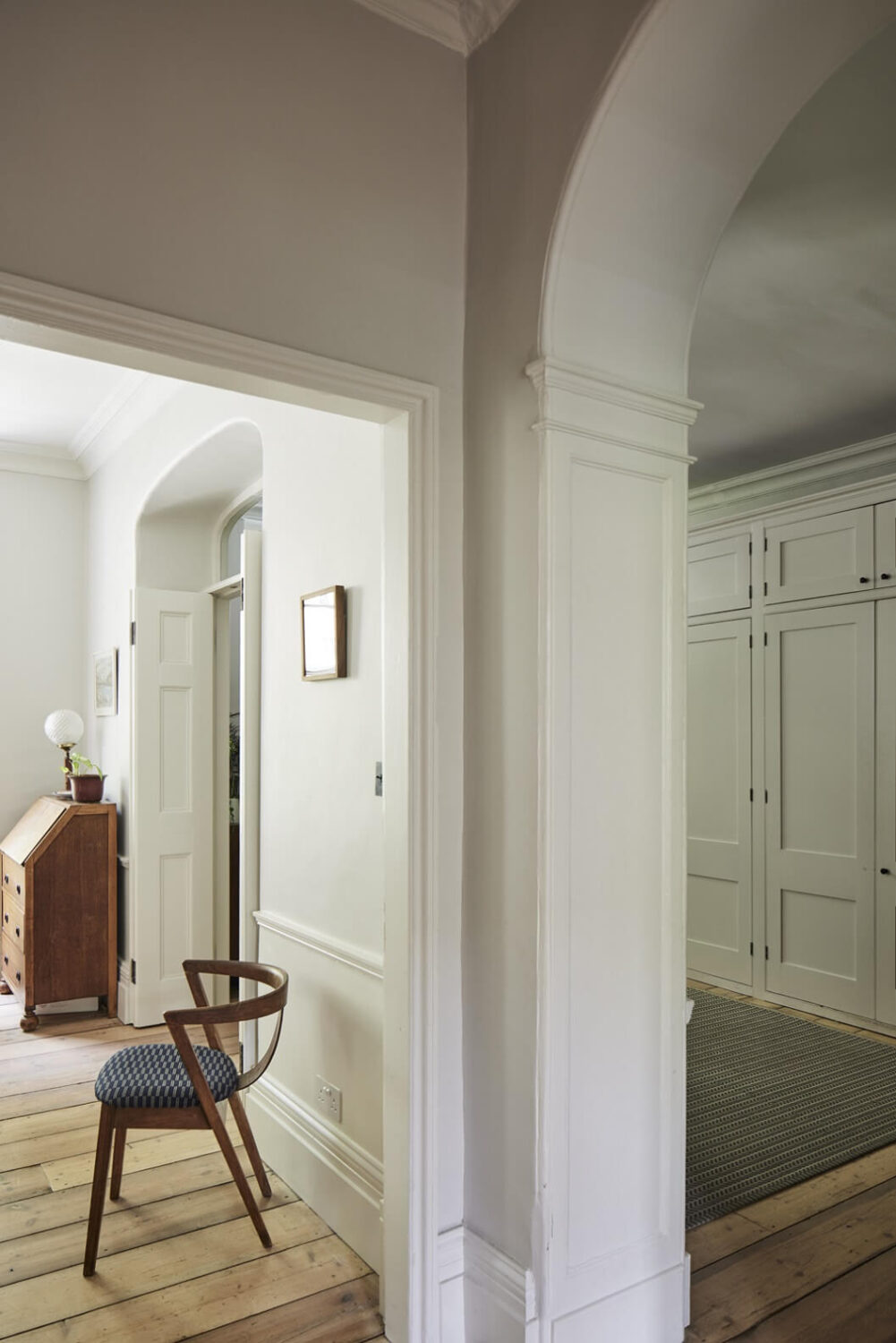 In the self-contained apartment on the lower ground floor they left the doors raw, which adds a rustic touch to the room.
The master bedroom, with the same curved wall we saw in the dining room, is painted in a lovely blue shade. On the floor are the original restored wooden floorboards.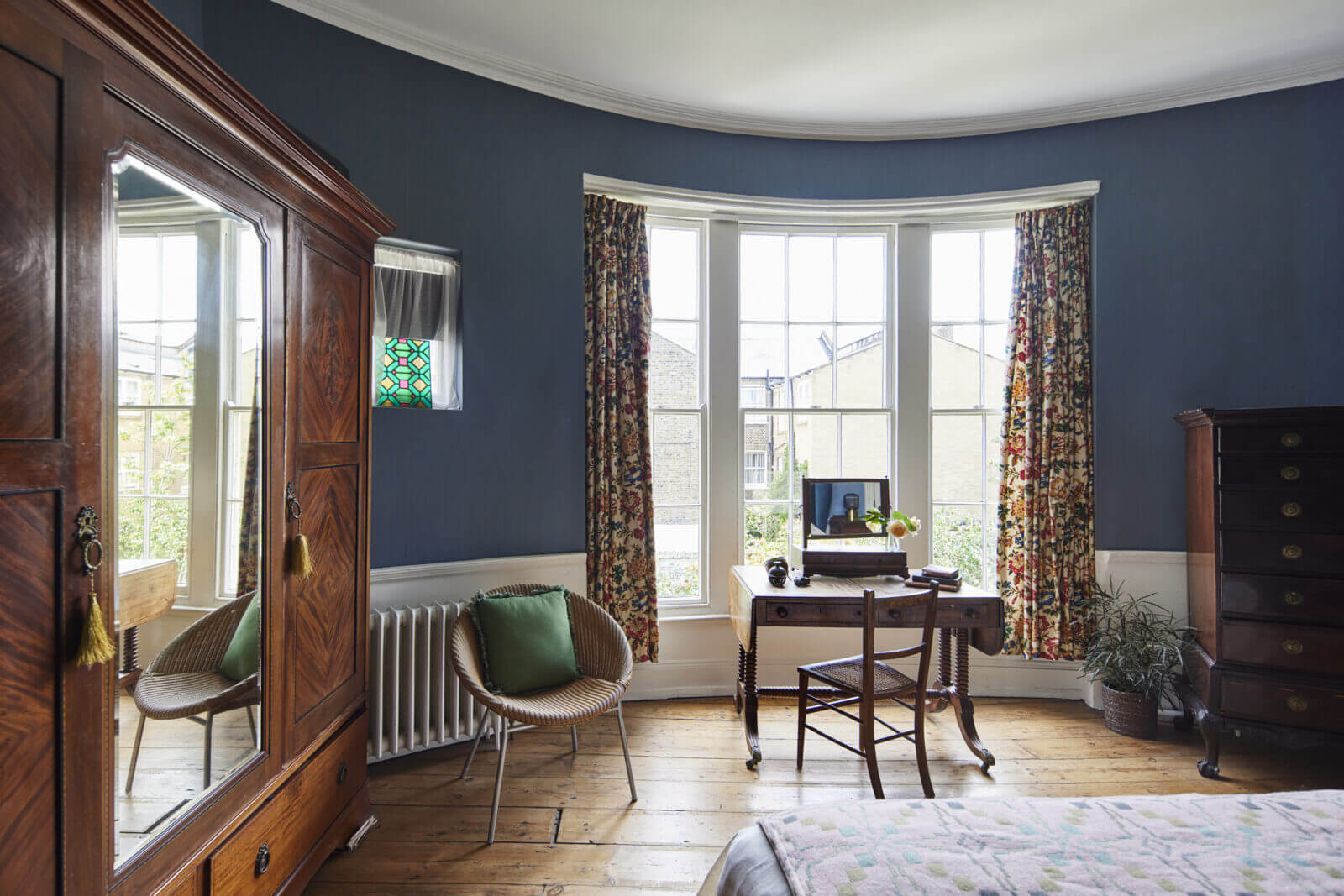 More blue can be found in the family bathroom which is painted in a light blue shade and has blue patterned encaustic floortiles.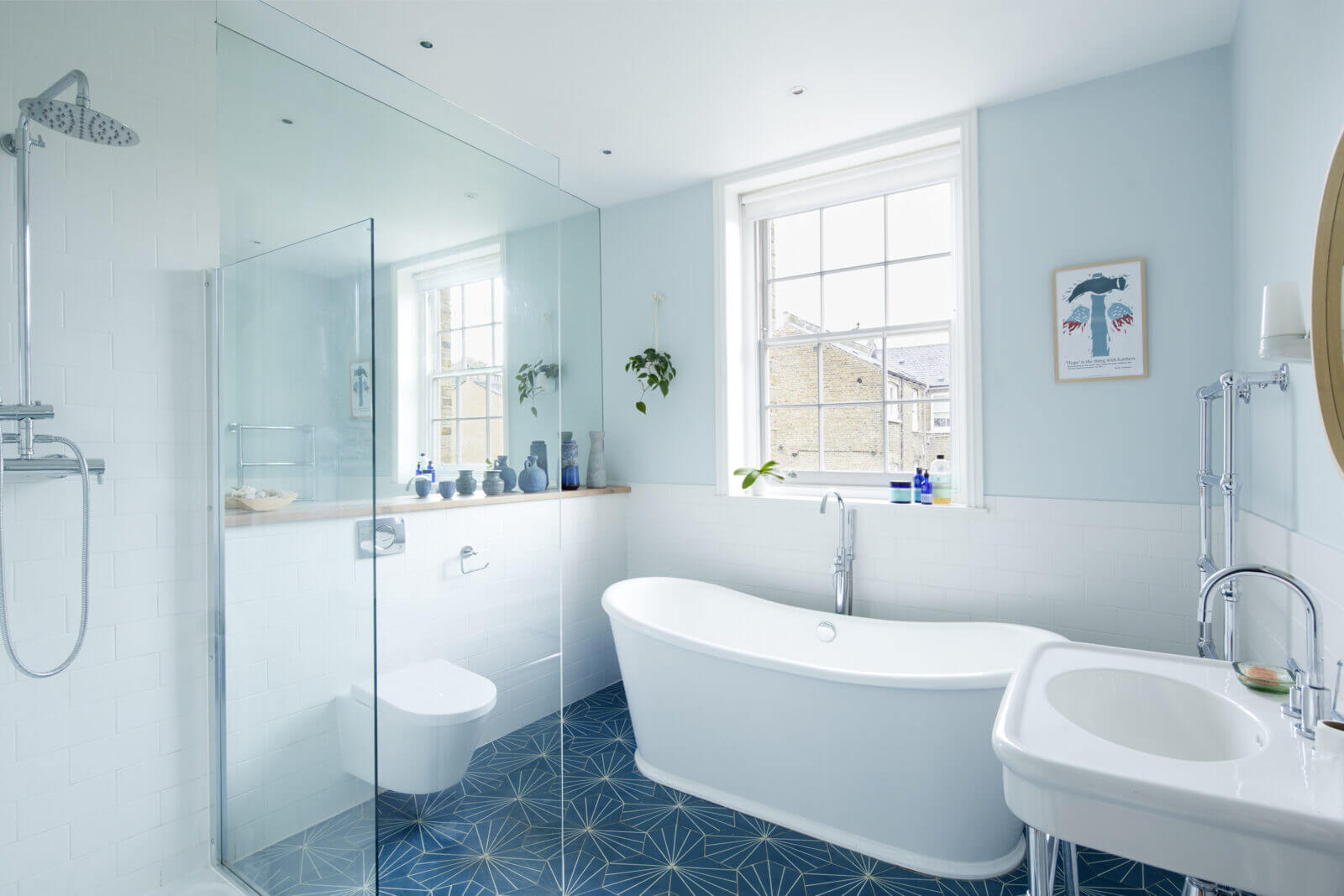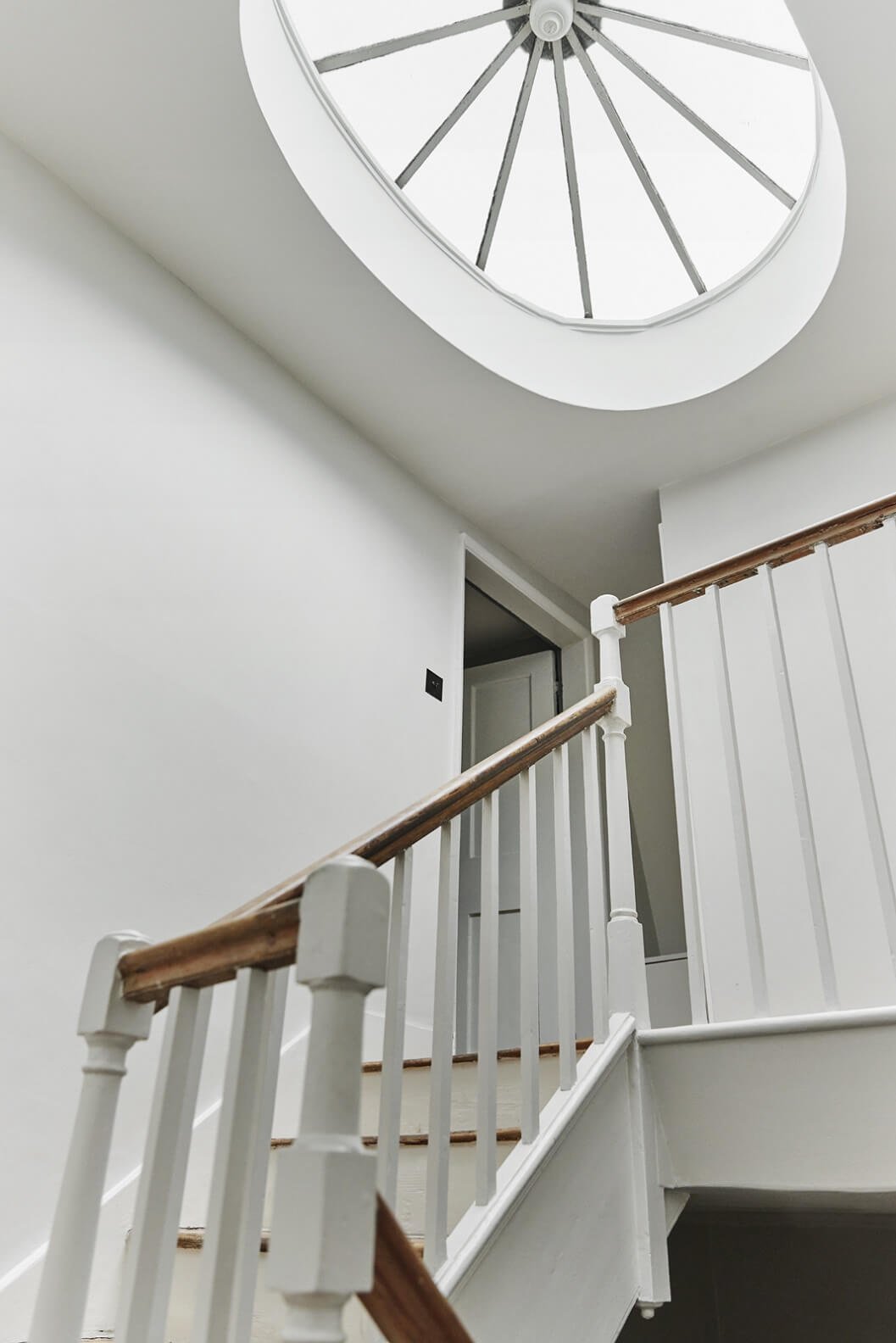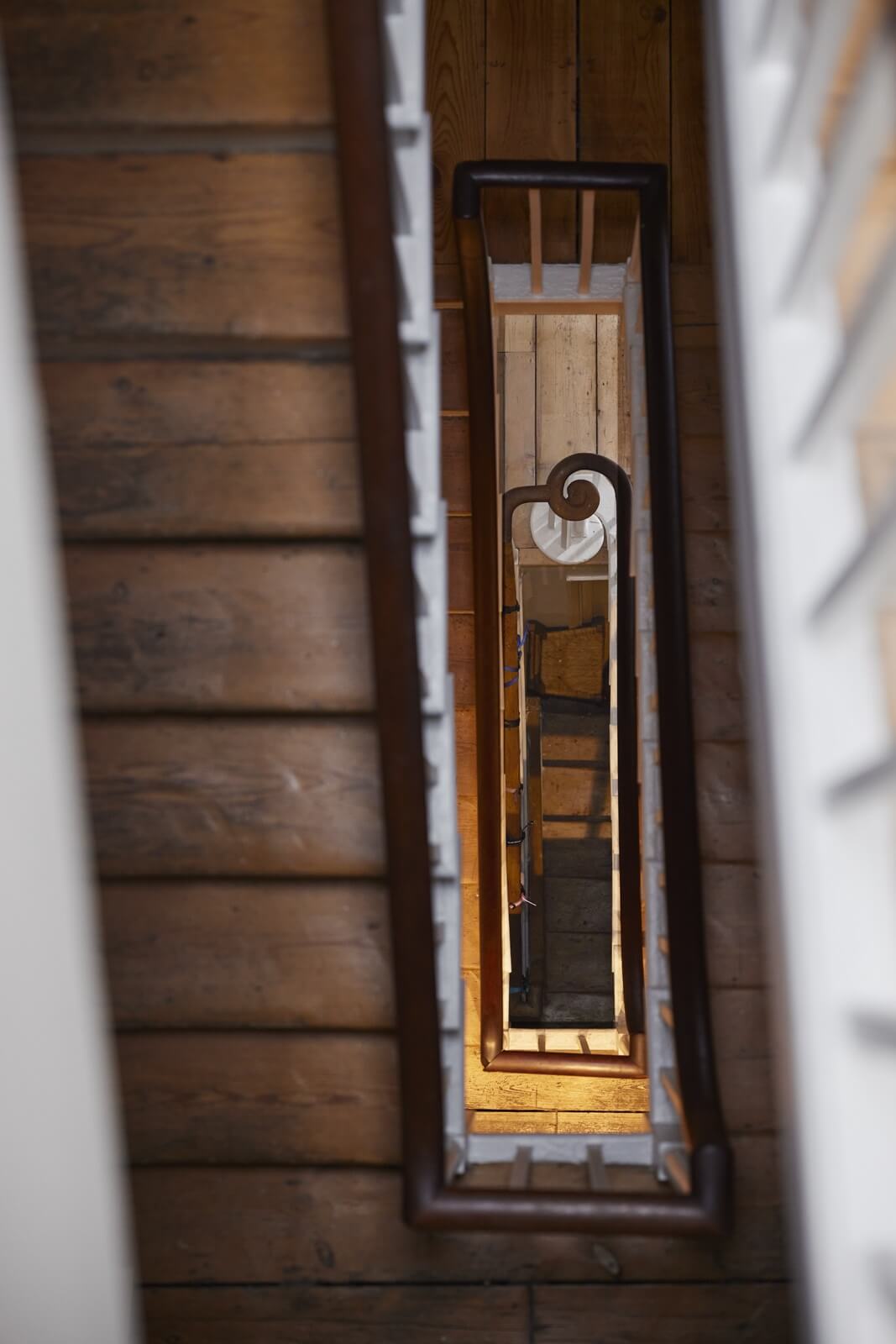 At th back of the house is a green garden. Here you can also clearly see the curved wall that add such an interesting architectural touch to some of the rooms.
This house is now fo sale at Inigo