A Colorful Georgian Home in London
If you love pink, green, and blue you have come to the right place. This wonderful Georgian home in London is decorated in these three colors and the result is stunning.
The Georgian terrace house is located in the South London town of Camberwell. While the architecture may be historic, the interiors of this home are a mix of modern and art deco design in vibrant color touches. Though luckily you will also find original details in this home.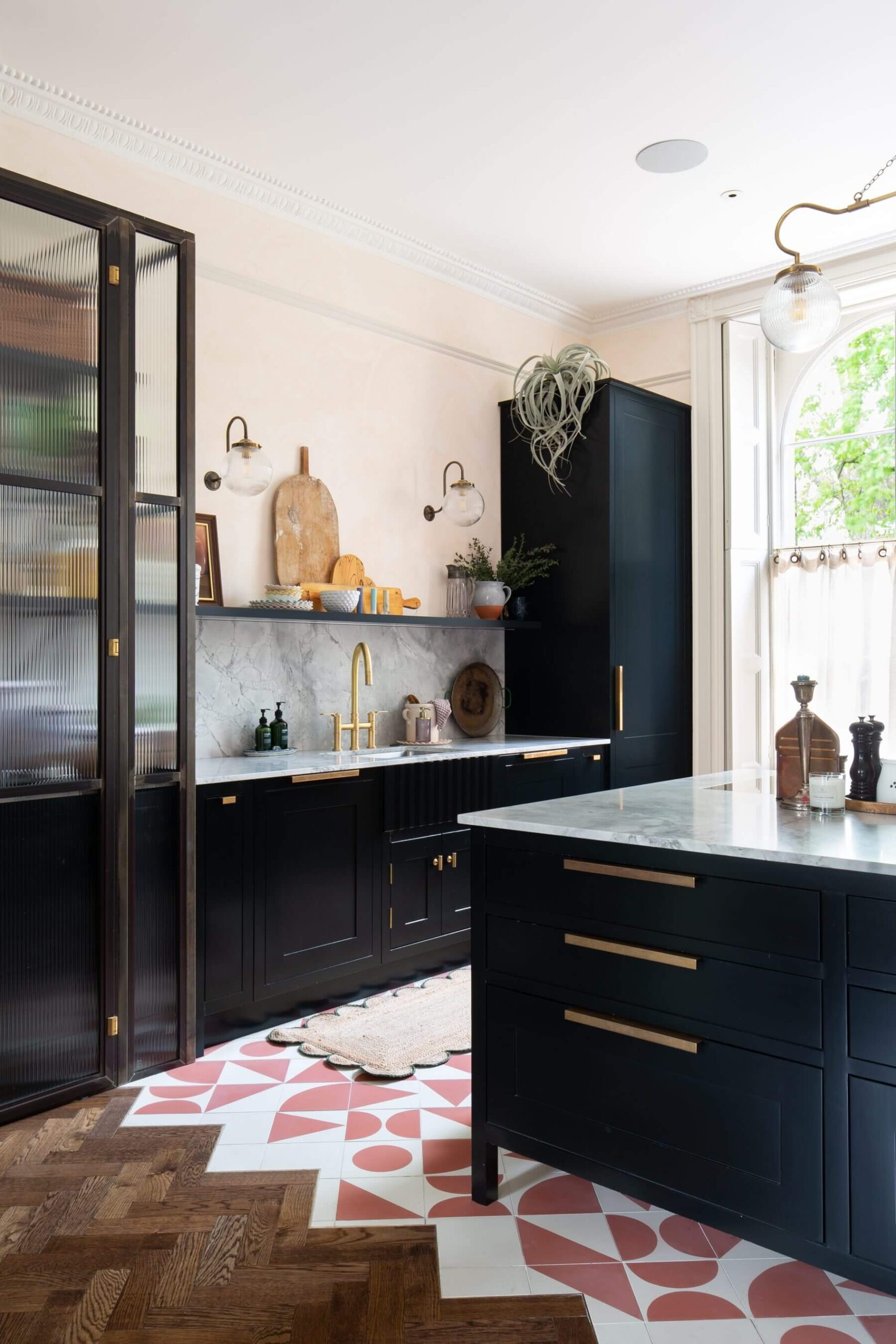 The kitchen in this house is spectacular, with deep blue kitchen cabinets combined with pink & white geometric floor tiles. The kitchen is stylish with brass fittings and marble worktops.
I love that they opted for a ribbed glass fronted high cabinet. This industrial-style cabinets still provides hidden storage space but it feels a bit lighter than a normal deep blue high cabinet.
The grand kitchen not only has pink floor tiles but also fabulous bright pink arched cabinets. The ornate fireplace shows the history of the historic home.
More pink in the dining room with a pink bench and pink shelves above. A nice vibrant touch combined with the dark wooden table and chairs.
The basement space is designed for entertaining and as a playroom for kids. The pink room with fireplace has its very own bar.
It's a lot calmer in terms of color than the rest of the house. But in the sitting room you still see pink and blue tones for a vibrant touch. The arched niches now houses the tv and art, but I think they would also be amazing for bookshelves.
To give you an idea, the beautiful living room of Kate Spiers has custom made arched bookshelves, painted in a stunning green shade.
Both bathrooms in this house are grand, and this one has the black clawfoot bath as the center piece. Of course this room is also colorful with a light green shade on the walls and green tiles in the shower.
The master bedroom is painted in a beautiful green shade and rocks a fireplace for some added character. On the is a walk-in-closet with pink cabinets.
If you look close you can also see some beautiful carving on the wood panels in the hallway.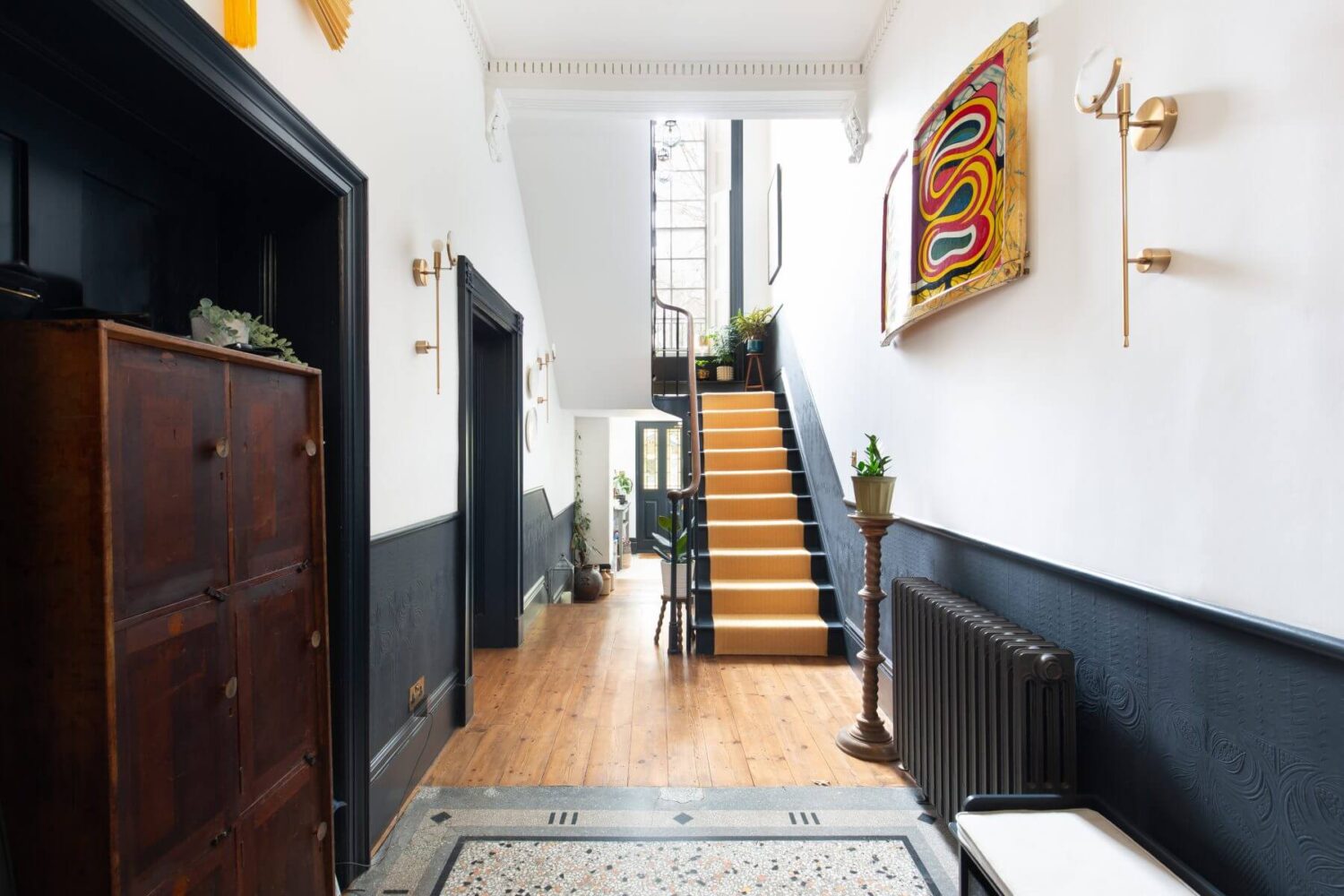 photography by JJ Media