A Harmonious One-Bedroom Apartment With Plenty Of Storage
A lovely harmonious interior look in today's home tour. The apartment is styled by Swedish stylist Emma Fischer and it truly reflects her design aesthetic. The one-bedroom apartment is decorated in serene color tones and has plenty of storage without making it look cramped.
This is mainly because all the cabinets are in the same style, in the living room low cabinets are put up along one wall with cabinets in a soft green hue. This same color is used in the small bathroom were a cabinet hides the washing machine.
In the kitchen and bedroom they used a grey tone for the cabinets where in the kitchen the nook at one end is used up for high cabinets while at the other side they kept it more open with subway tiles and open shelves. In the bedroom a floor to ceiling cabinet is put on one side of the room opposite a work area in the same style. Because the style of all the cabinets is the same it gives the apartment a harmonious and stylish look. Clever design!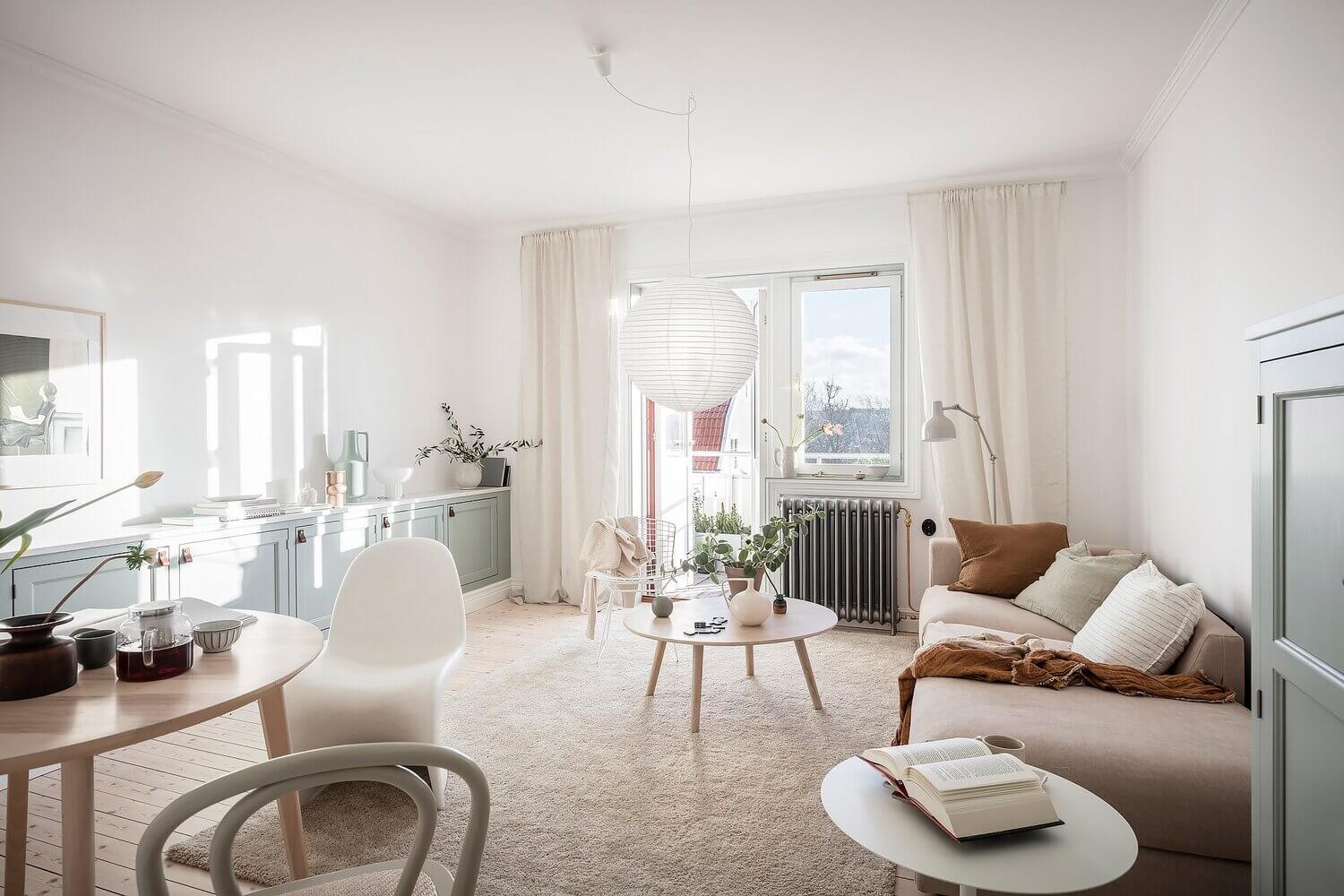 styling by Emma Fischer & photography by Anders Bergstedt for Alvhem