Midcentury Furniture in a Pink and Green Home
With green being the trending color of 2022 it is unsurprising that we see many green interiors at the moment. And today, we see a home where a green kitchen is combined with a pink sitting room and bedroom.
The 53 square meter apartment still has its original layout from when the apartment complex was built in the 1940s. Despite the small floorplan, the colorful home has a seperate kitchen and also a small dining room.
The doors between the kitchen, dining room, and living room have been removed so it's a social and flowing floorplan, while still remaining seperate rooms for a cozy vibe.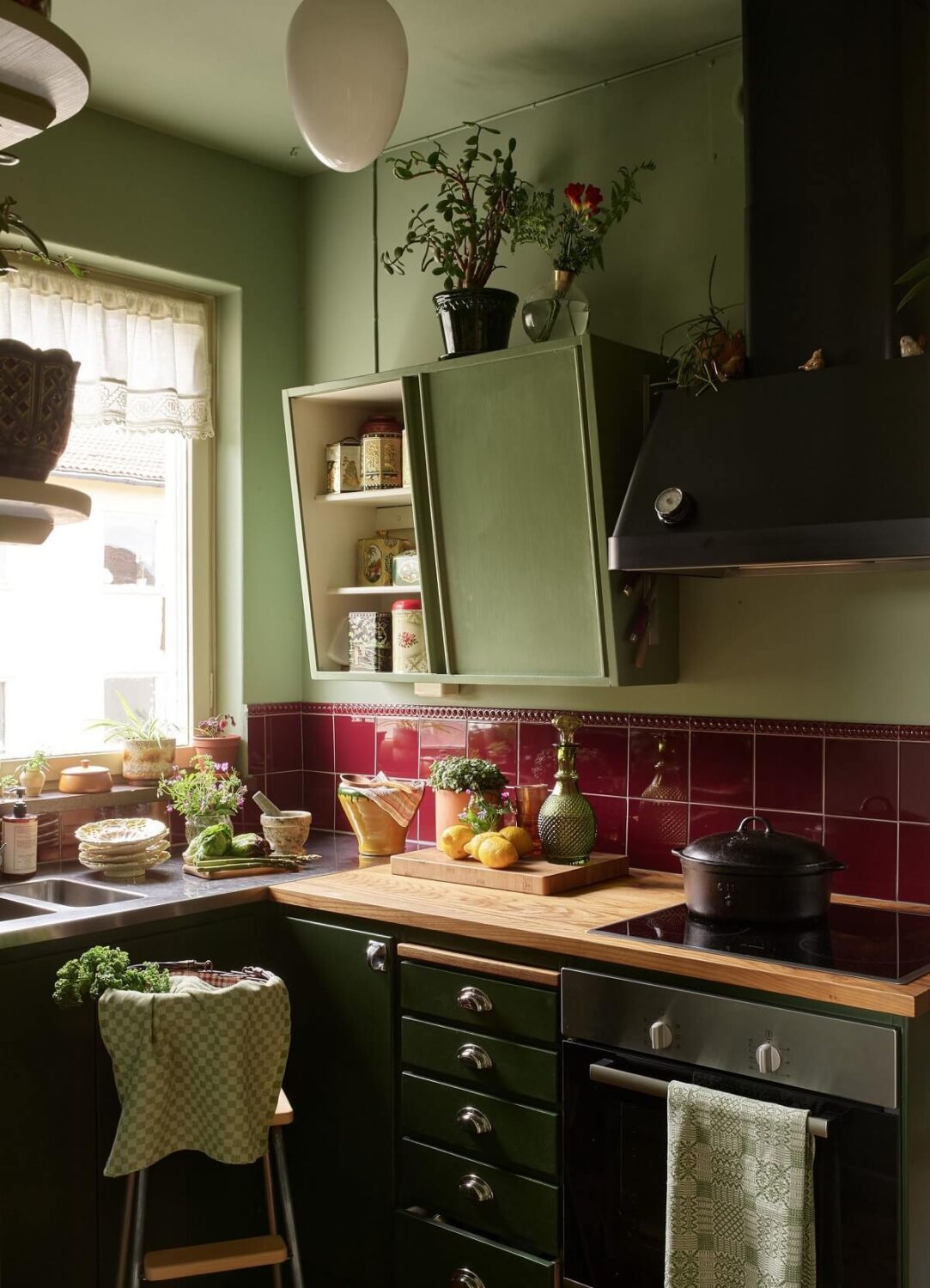 The green kitchen has been renovated but some of the original midcentury kitchen cabinets have been preserved. The green walls and cabinets are combined with the Field Tile in Burgundy by Byggfabriken.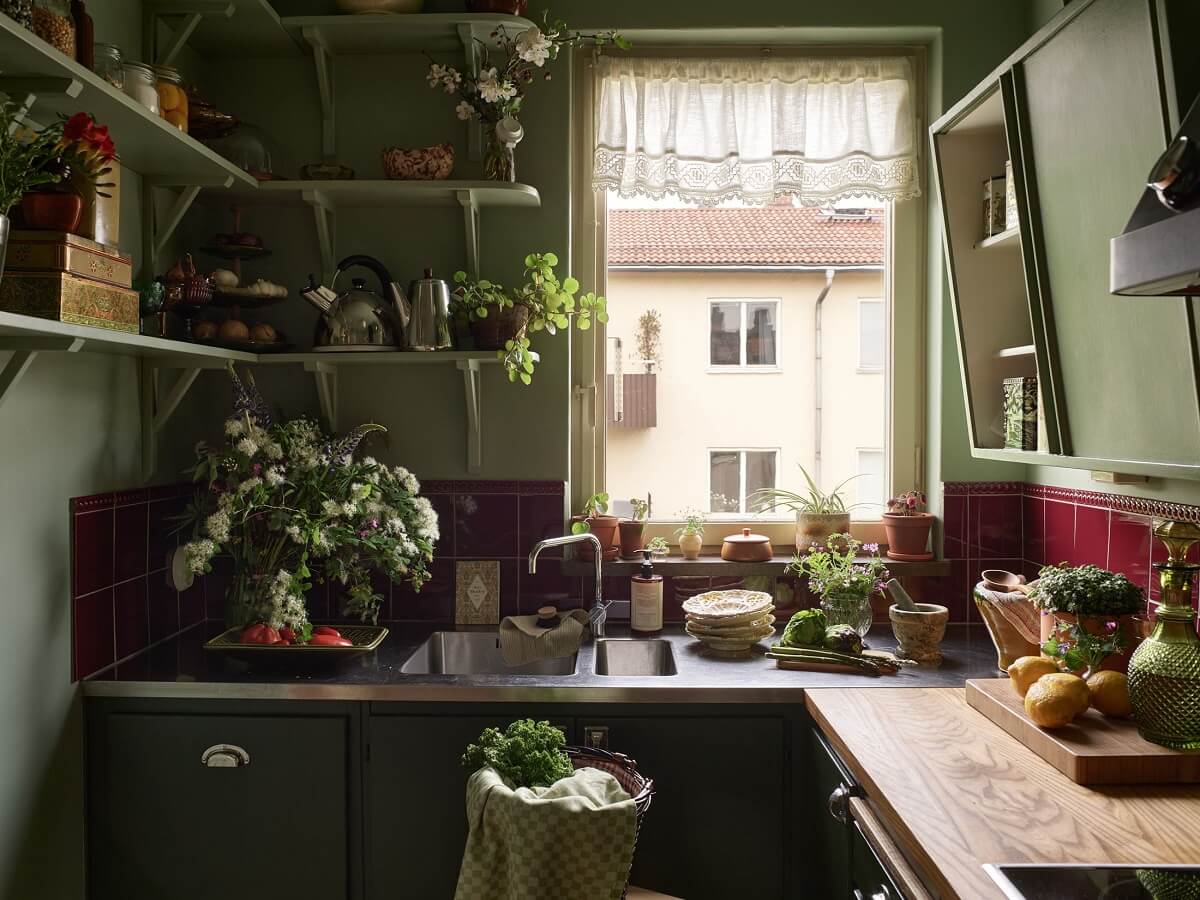 The cabinets are painted in Ottosson's Lindseed Oil in Copenhagen Green. And the alls are painted in Övedsgrön.
The kitchen is small so it's smart to have a combination of closed cabinets and open shelves. This way you provide plenty of storage but it doesn't bulk up the room which will make it feel even smaller.
Next to the kitchen is a small dining room. This room only has one bench, but if you add two (built-in) benches you can put the table closer to the wall and make it feel a little larger. And you add more seating places.
The wallpaper is a pattern from the 19th century. It's called  "Theorins Confectionery twig / dark green" by Lim & Handtryck.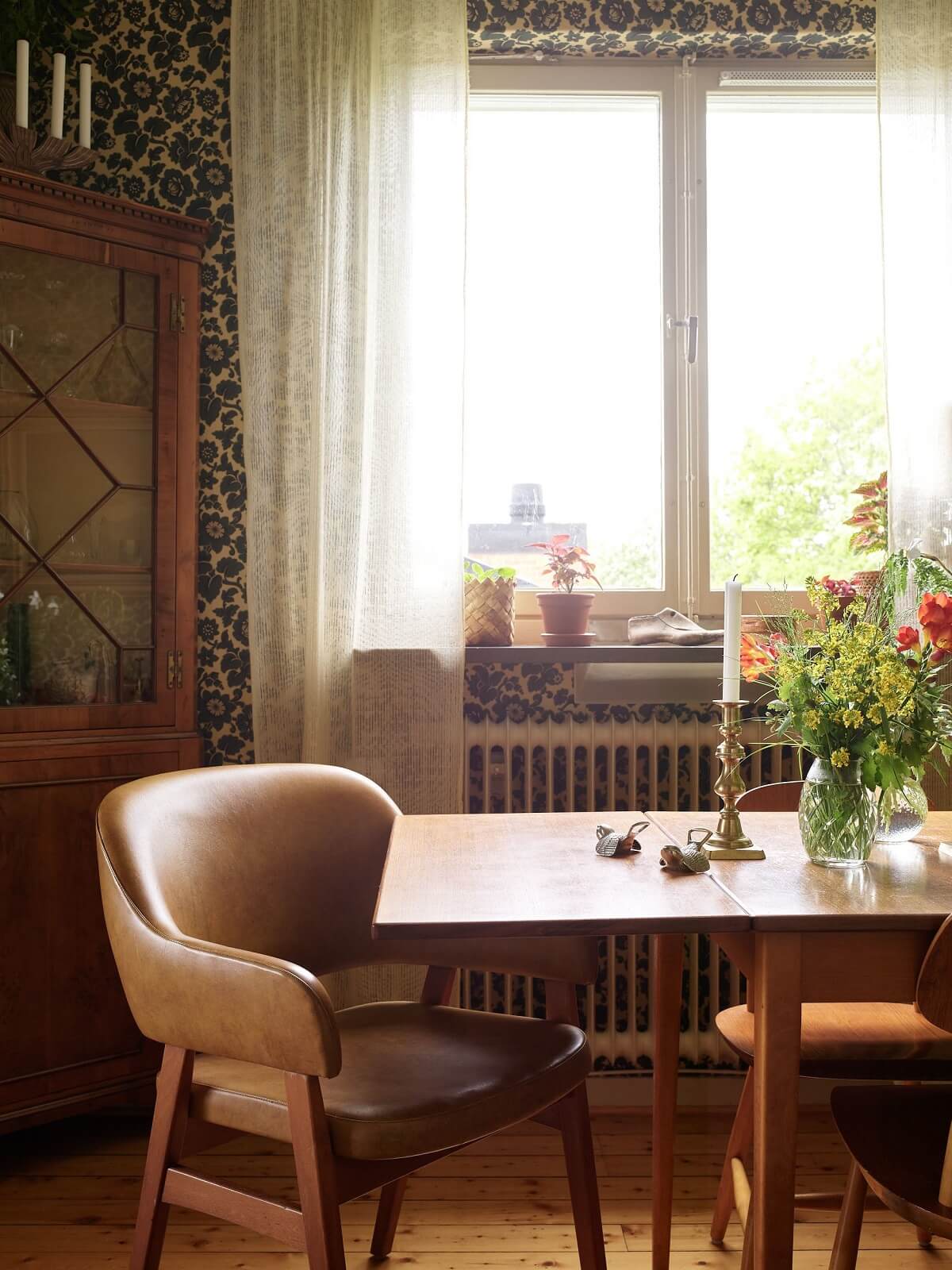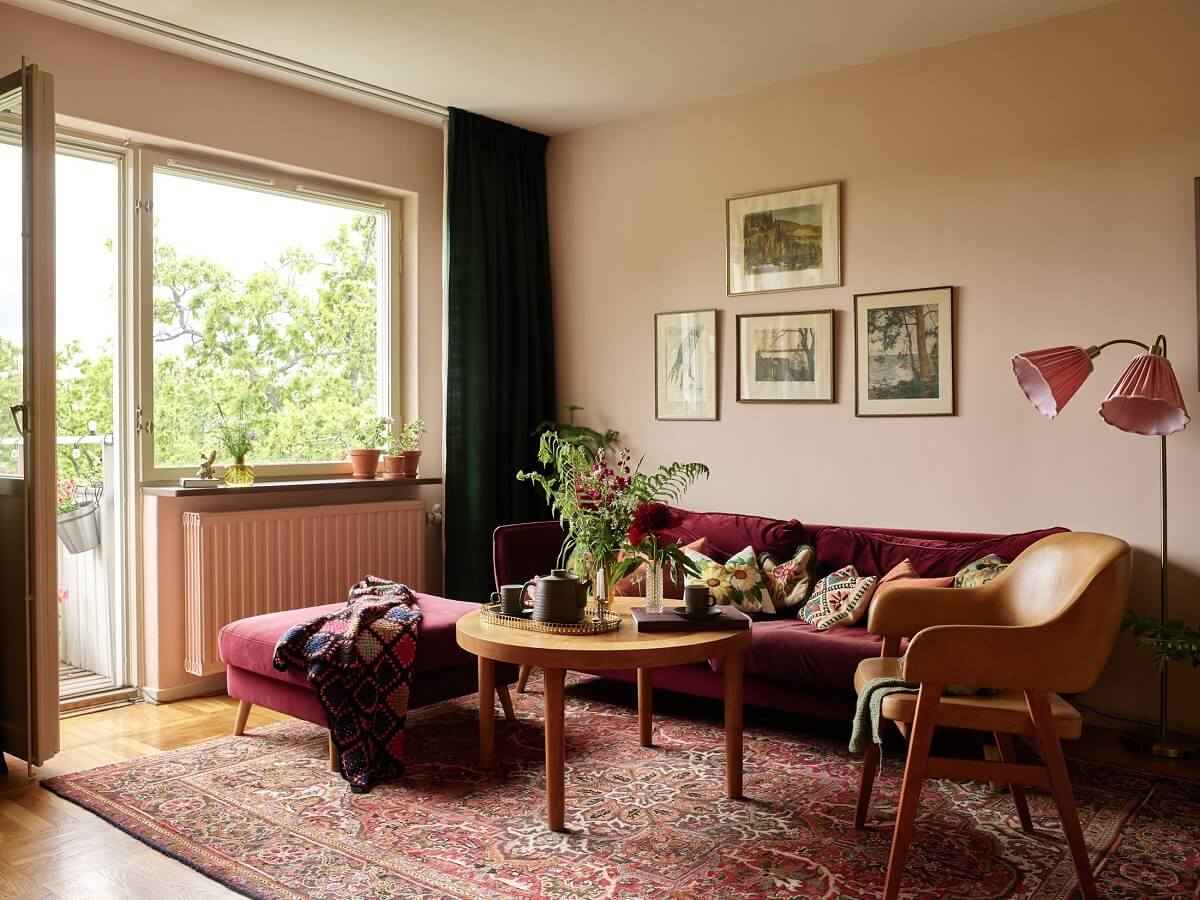 The sitting room is a pink affair with both pink walls as pink furniture and decor. But in here you also see a green color touch in the curtains.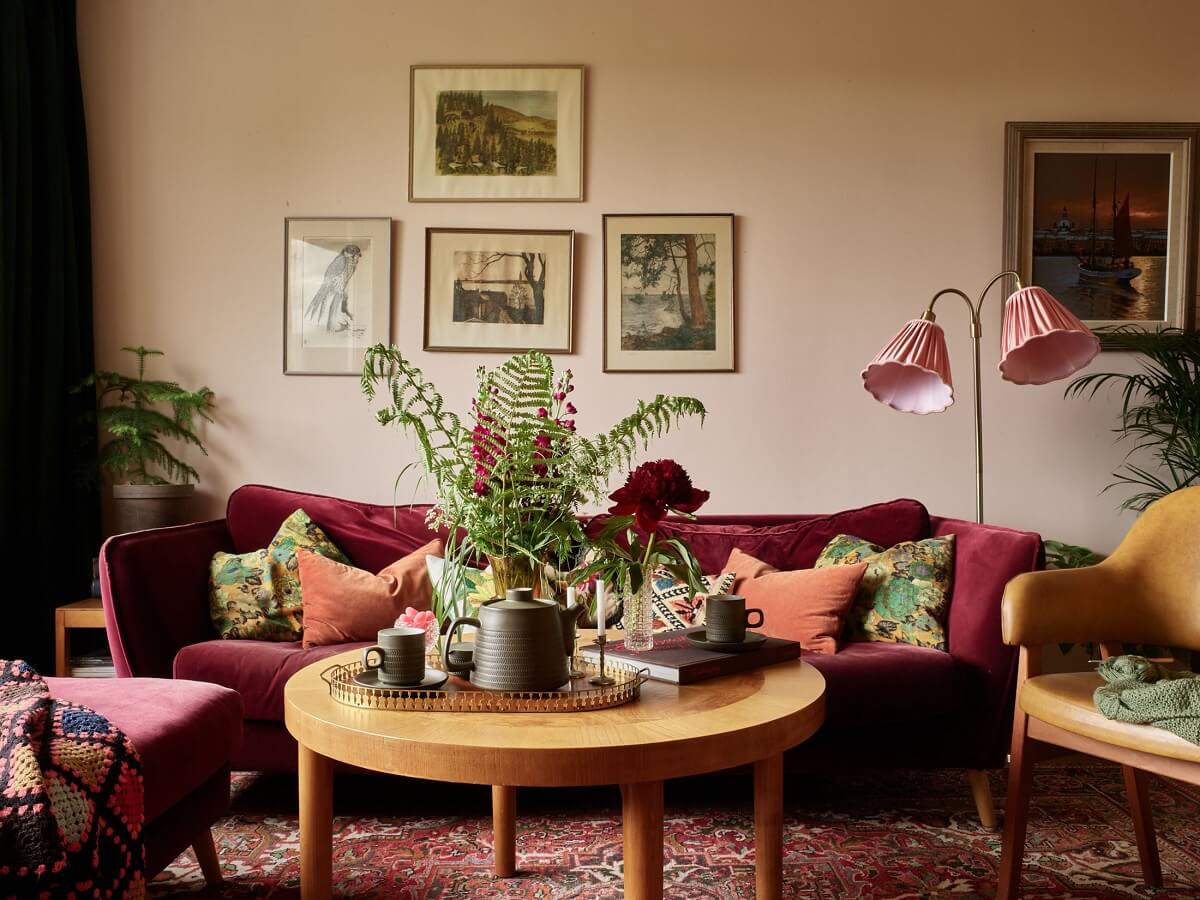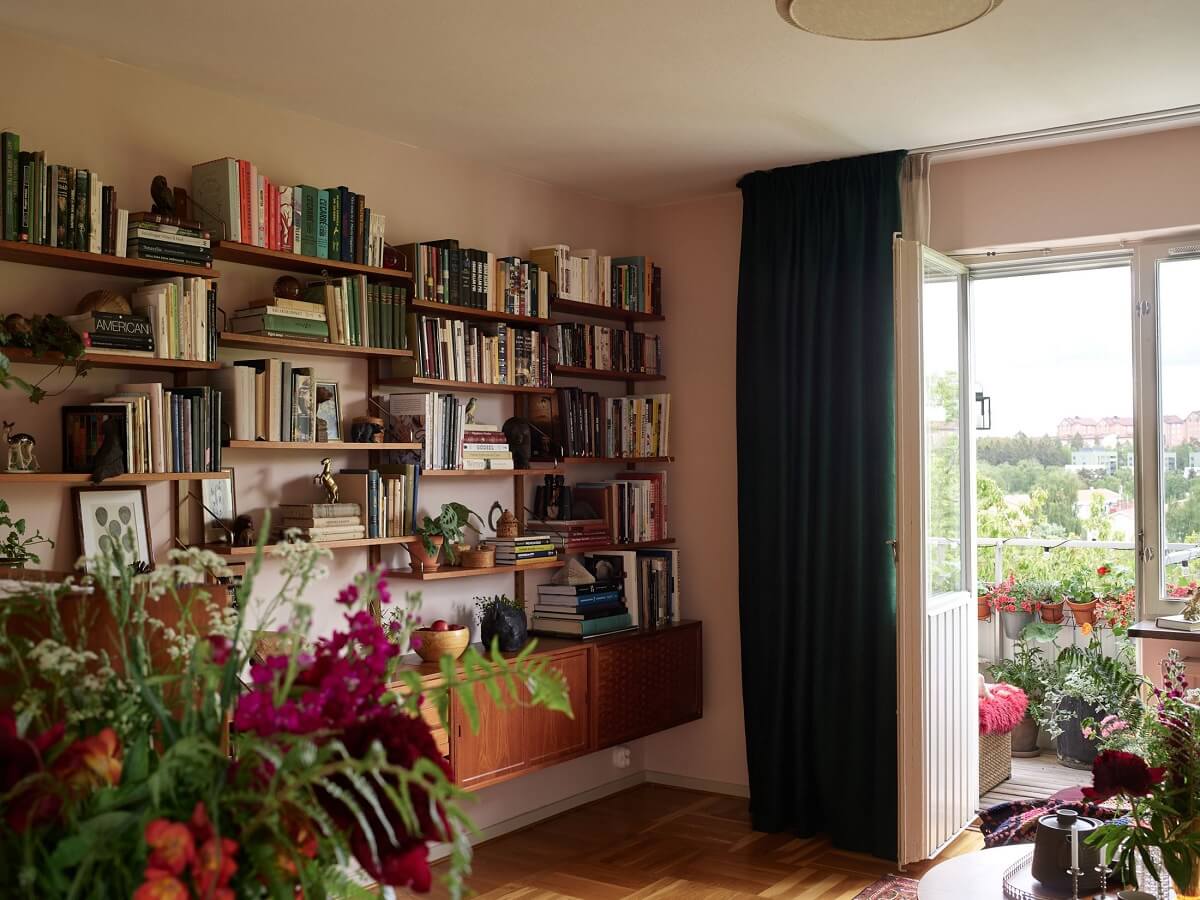 The walls are painted in "Pink Ground 202", Estate emulsion 2% gloss by Farrow & Ball.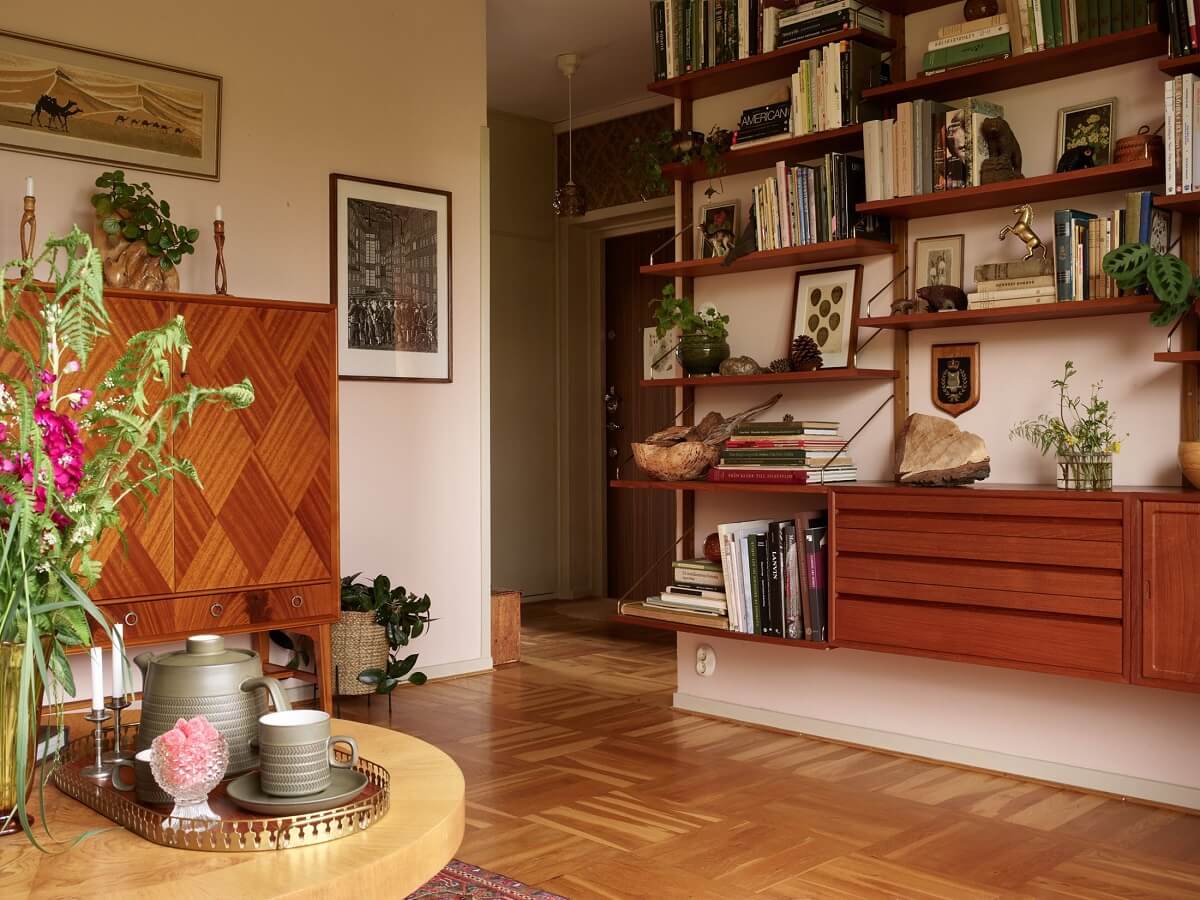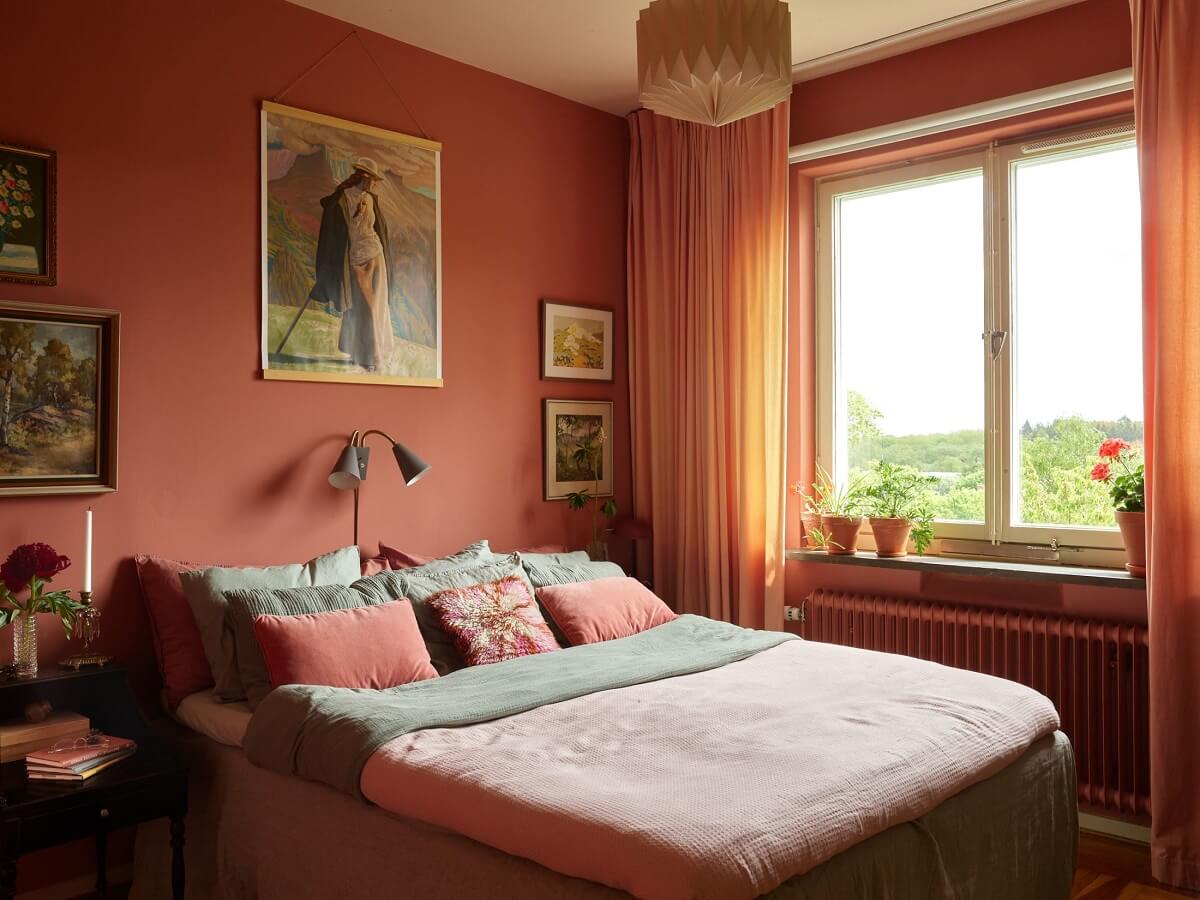 The pink bedroom walls are painted in "Red Earth 64" by Farrow & Ball and the ceiling is the same color as the living room walls.
The bedroom has two built-in wardrobes and a small home office. The wallpaper is a pattern that dated back to the 1880s. It is called "Vallmo" by Lim & Handtryck.
styling by Copparstad & photography by Boukari for Historiska Hem