A Pink Kitchen In A Colorful Scandinavian Apartment
I've posted a lot of colorful homes this week (and also a post about black interiors and architecture) and I want to add just one more colorful home to the blog this week. The first thing you notice of this fabulous apartment in Stockholm is the pink kitchen.
I love pink and a pink kitchen makes my design heart flutter. The romantic pink hue is combined with a bordeaux red hue by Farrow and Ball for the window and door frames. The living room is a complete contrast to the kitchen because it's painted in a dark green color which gives the room a cozy and moody look.
The bedroom has a beautiful bay window making it feel even larger than it is and it's painted in a misty blue tone by Krickelin for Nordsjö. A kids room is painted in a neutral grey shade (Silverpil by Alcro) filled with art and colorful details. This apartment is the perfect blend of colors with light hues, moody hues and a beautiful pink kitchen (now I really want a pink kitchen). Did you like all the colorful homes on the blog this week? I certainly did and I hope you did too!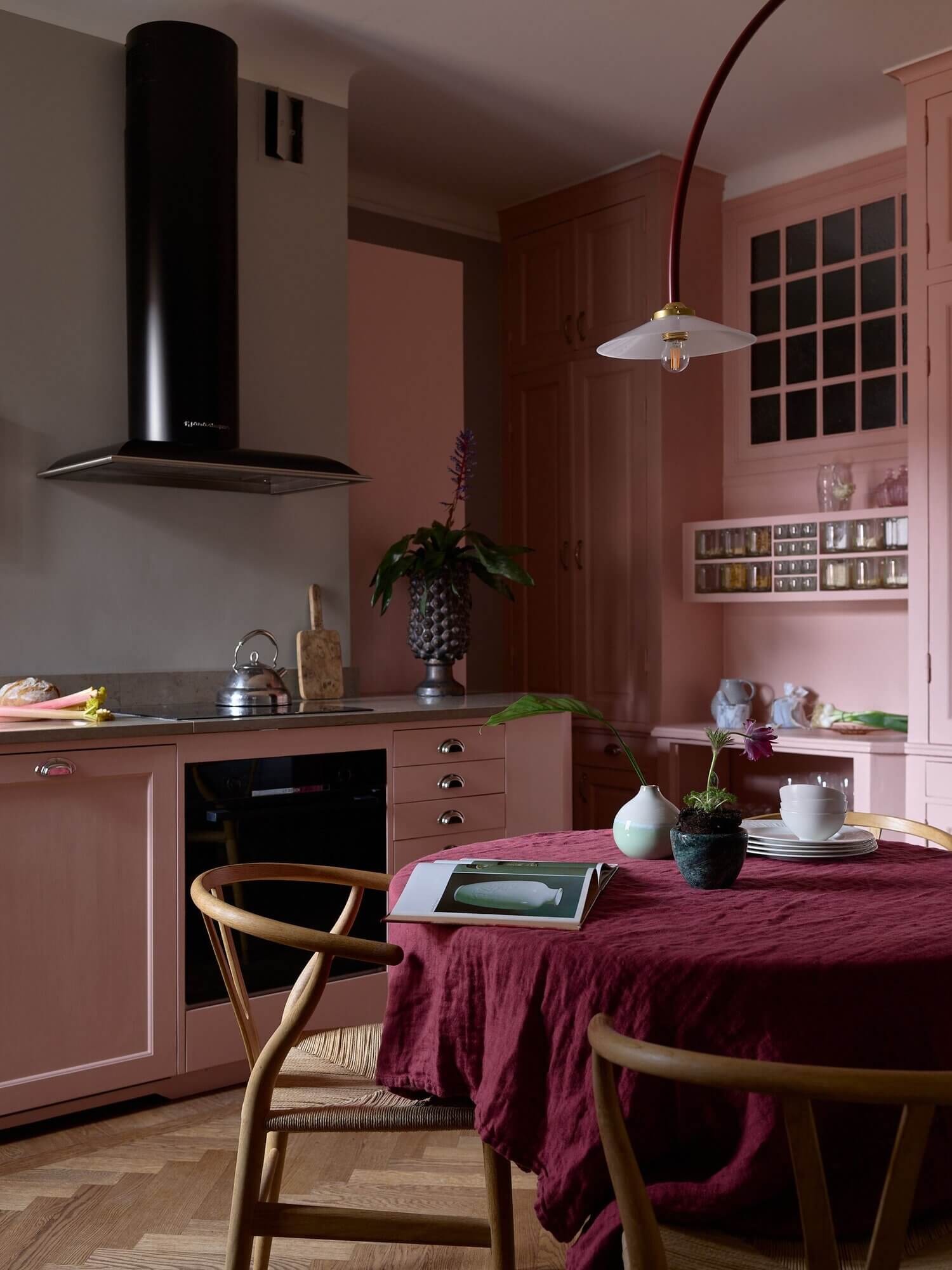 styling by Copparstad & photography by Boukari for Historiska Hem