A Pink Studio Apartment with Green Bathroom
Living in a studio apartment, the Swedes know how to do that. Over the years, The Nordroom has posted many Scandinavian studio apartments. And they have one thing in common: they are all super stylish.
Today, we head over to Sweden's second city Gothenburg to take a look at this lovely studio apartment with pink walls and a green bathroom. The studio is styled by Livindeco and is typically Nordic, with carefully selected furnishings and decor in light colors, and decorated with artwork.
The 31 square meter studio has a separate kitchen, a beautiful light living and sleeping room, and some original details. On top of that, you will find a lovely color pop in the bathroom that has green tiles.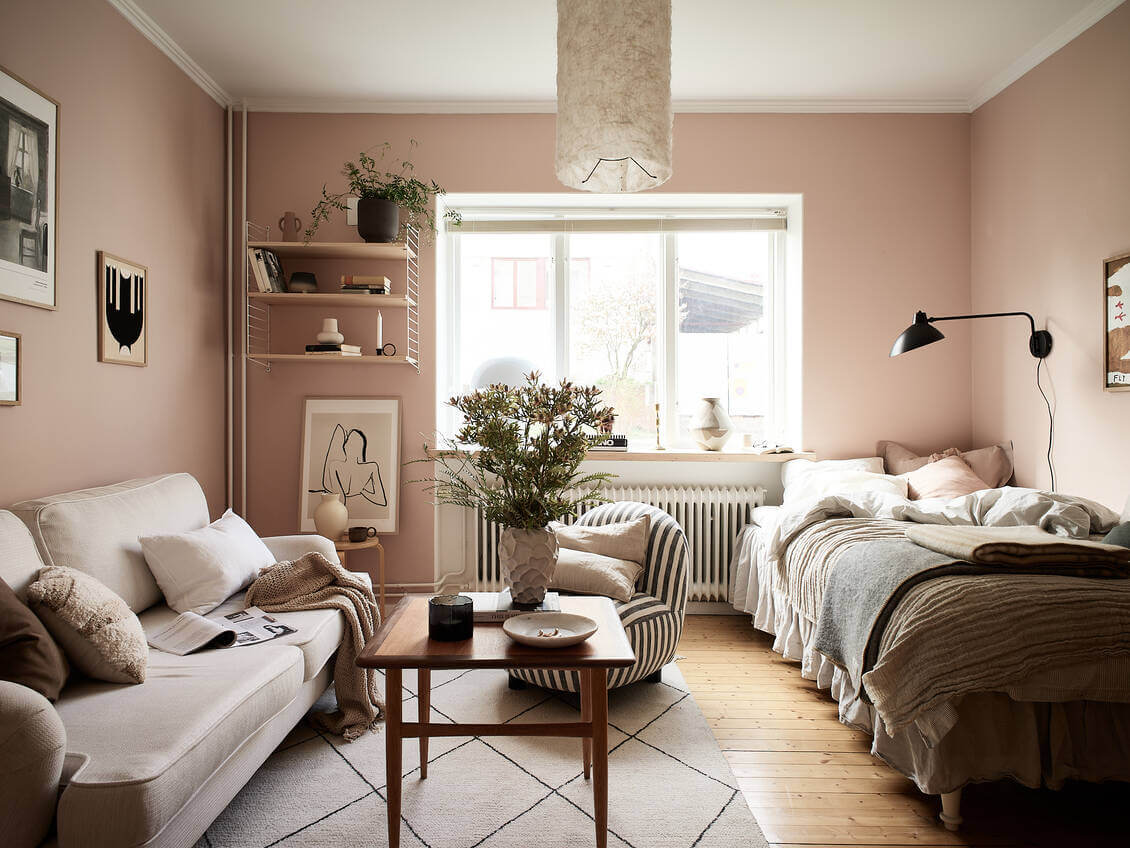 The main room has beautiful wooden floorboards and is big enough for a (small) double bed and a comfortable sitting area.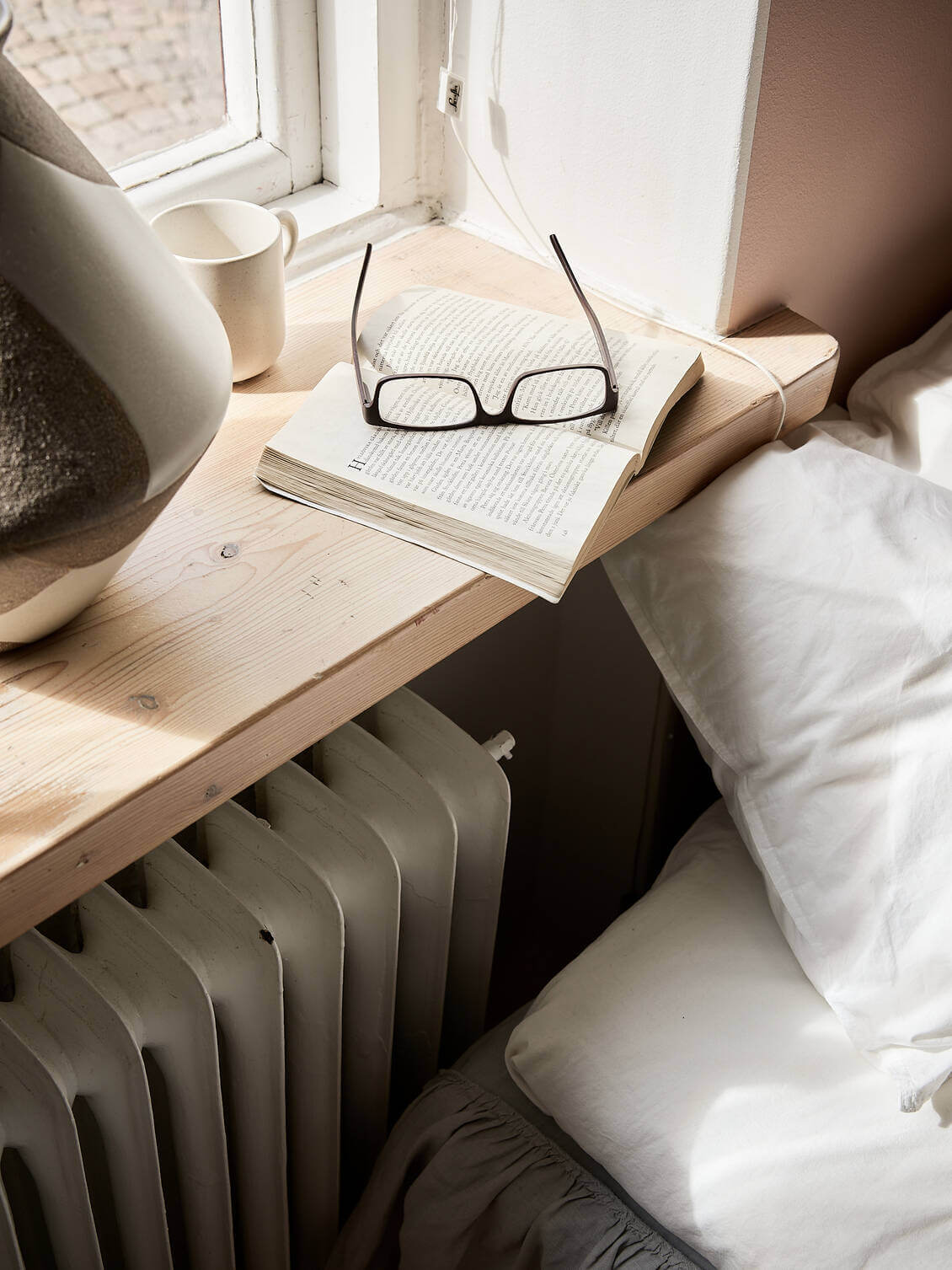 The apartment complex dates back to the 1930s, and one of the original features of this studio is the deep window sills, which are also perfect to use as a nightstand. When you're decorating a studio apartment you should always think about furnishings (or in this case architectural elements) that can have a double function.
The studio has a small modern kitchen with gray-green kitchen cabinets and a combination of open shelves and cabinets.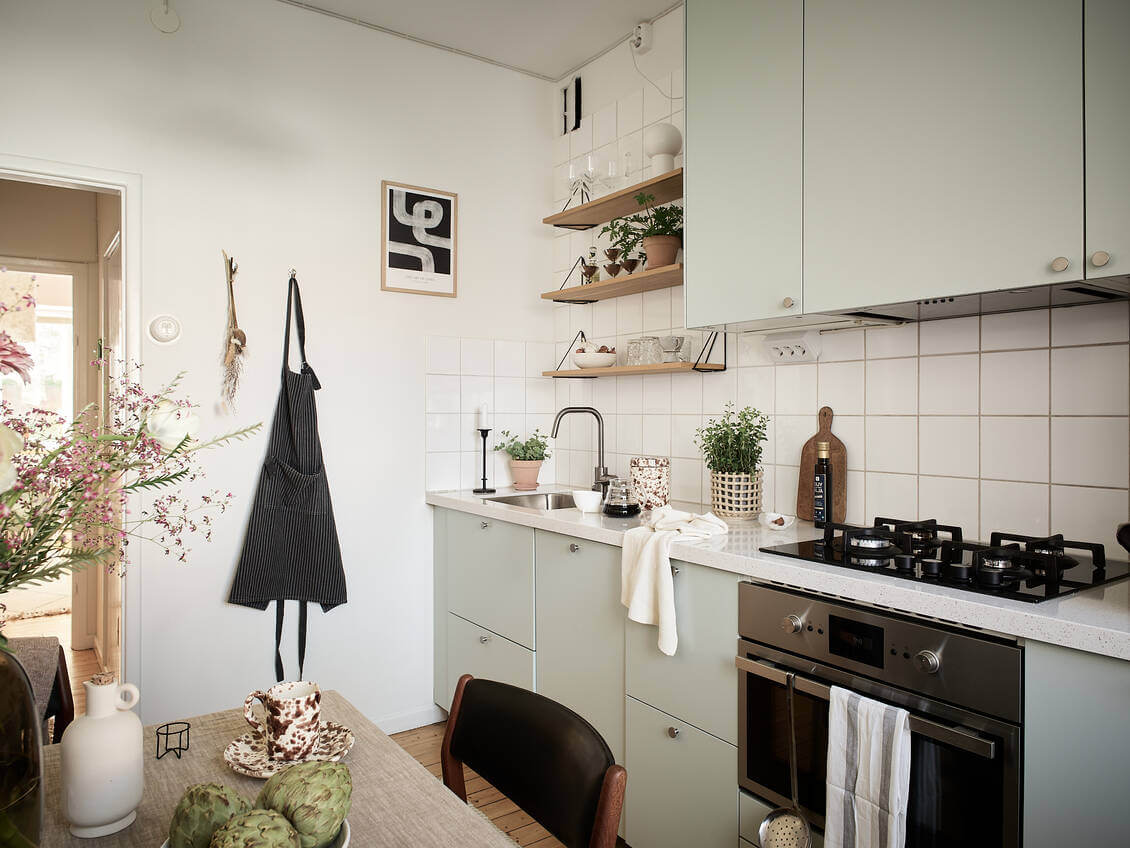 See also: How To Design A Studio Apartment
The small bathroom was recently renovated and now has wonderful green tiles. A lovely feature is the painted sink which provides and extra color pop and a unique design statement.
Take a look at these Scandinavian studio apartments:
stlying by Livindeco & photography by Jonas Berg for Stadshem