A Luxurious Blue and Gray Studio Apartment
Studio apartments are pretty common in Sweden. And is you still think that studio's always look like a dorm room than this post will change your mind. Because today's home tour will show you how you can create a luxurious look in a studio apartment.
On one of the best streets in central Gothenburg, lies this luxurious studio apartment. The apartment complex dates back to 1904 and I'm sure you're happy to know that original features have been preserved.
The recently renovated studio apartment, has a ceiling height of 3,5 meter which are decorated with beautiful ceiling ornaments. The color scheme is blue with gray, which really feels luxurious as well as calm and natural.
The studio is 34 square meter big (or small), but it has a great layout with a clear living area and a more separate sleeping area.
Two arched windows with deep window sills flood the one-room apartment with light.
The entire studio is painted in a lovely blue shade called "Shadow Blue" by Jotun. The richly decorated ceiling is painted in a soft gray shade to create a softer and more cozy look.
The base of the kitchen is by IKEA. The kitchen cabinets are custom made by a carpenter and are painted in a soft gray hue. This is combined with a limestone worktop.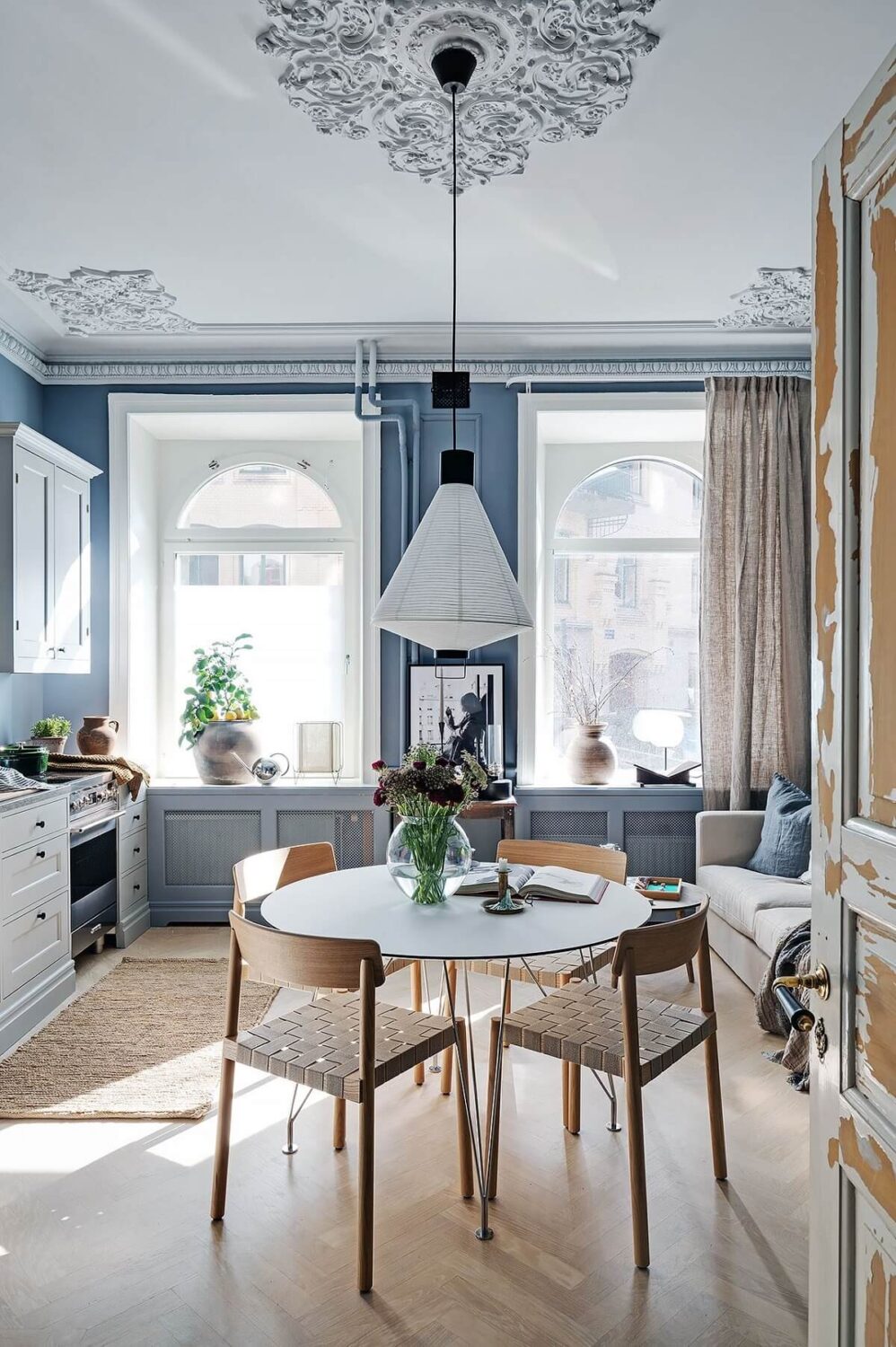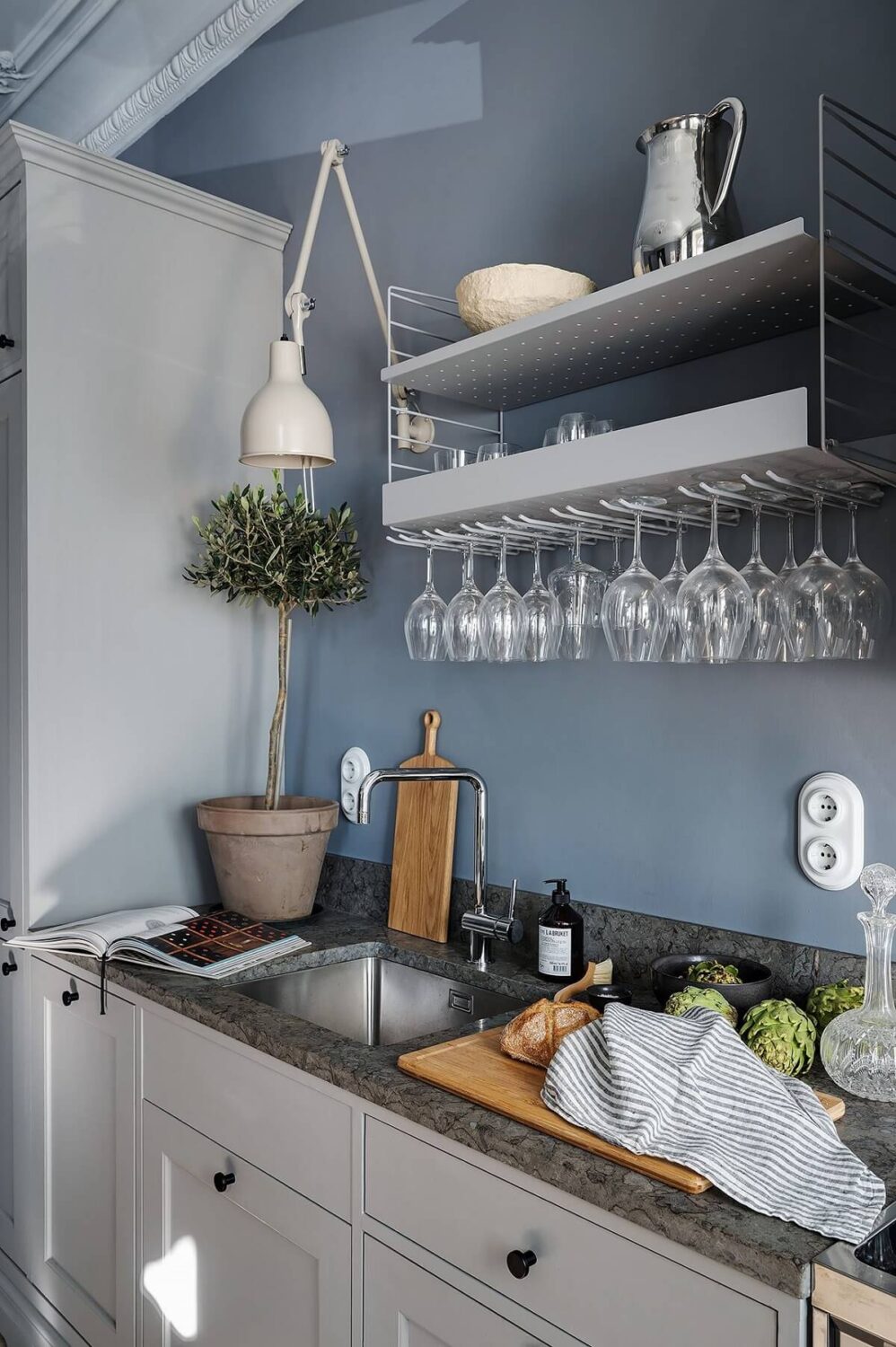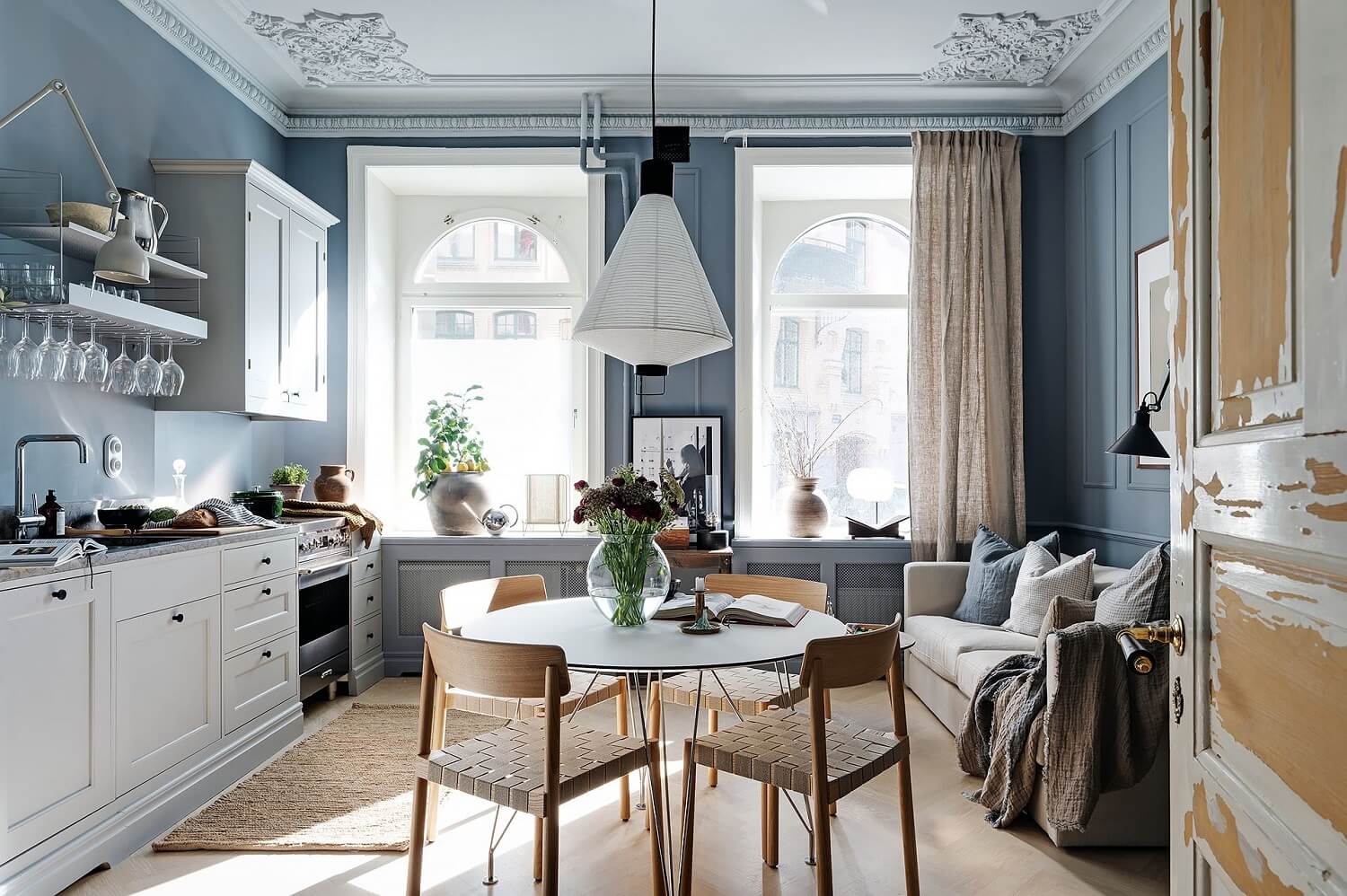 The studio apartment has a spacious alcove, that is big enough for a double bed. For a harmonious look, the alcove is also painted in the same blue shade as the rest of the apartment.
There are no windows in the sleeping alcove so it is truly a cozy nook. You can easily create more privacy (or the feeling of a one-bedroom apartment) by closing the nook off with a curtain or glass wall.
The built-in wardrobes are painted in the same blue shade as the wall. This makes them blend in and therefore less bulky and prominent. The wardrobes have brass fittings dating back to the early 20th century.
The entire home is decorated with gray and sand tones for a calm and luxurious look.
The bathroom is also renovated. It's not big, but very functional. On the floor are light gray hexagon tiles combined with white floor tiles.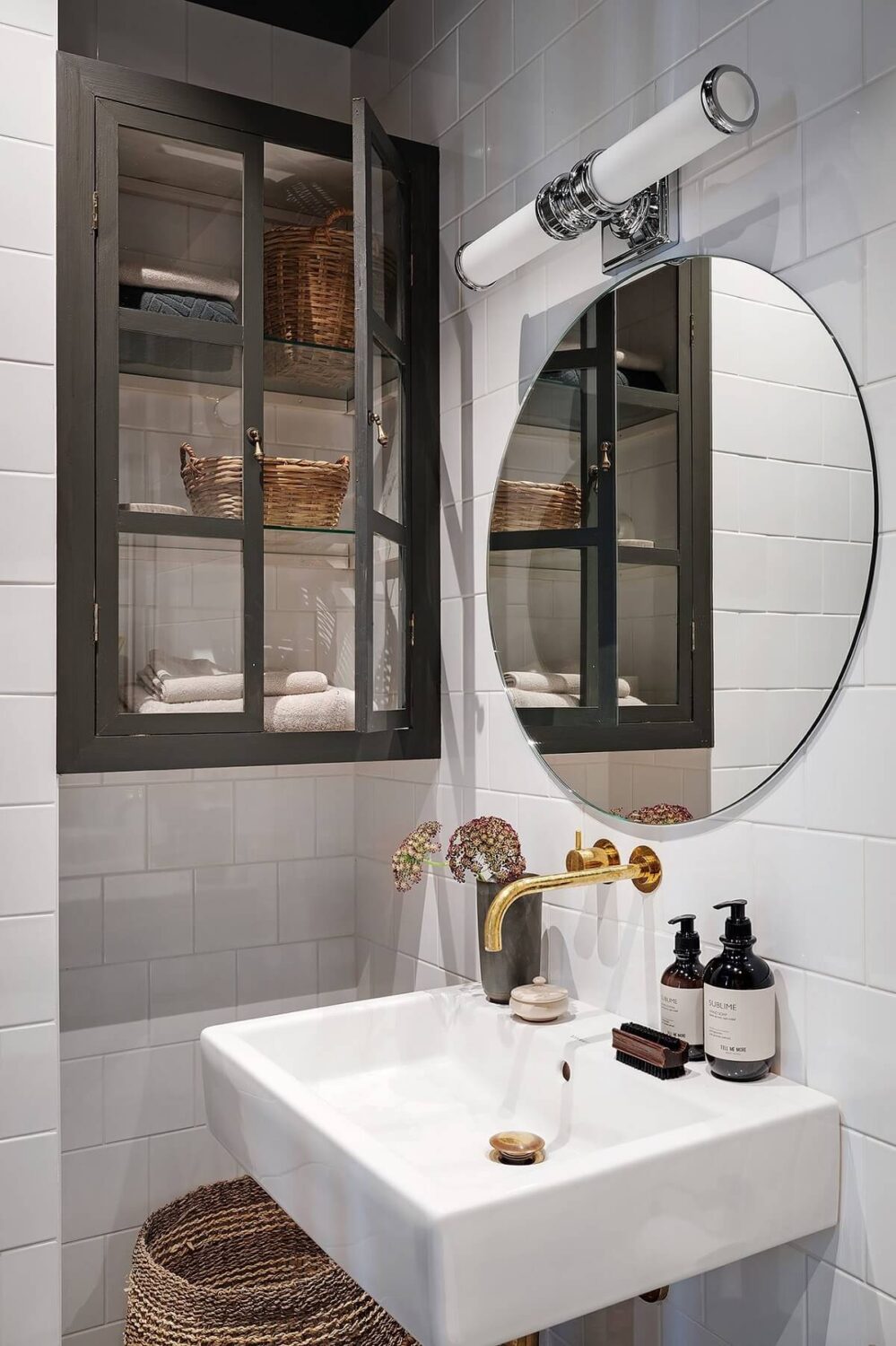 Every inch of space is used, the niche next to the sink is the perfect spot for a glass cabinet.
For a bit of contrast and to make the bathroom a bit more special they have painted the ceiling black.
photography via Alvhem