A Tiny Scandinavian Studio Apartment Revisited
The great thing when you've been blogging as long as I have, is that you come across homes that you've already posted before so you see how the interior has evolved. This small Scandinavian studio apartment featured on the blog 2 years ago, back then the home had a different color scheme, the kitchen was blue and blue was also dominant in the decor of the studio.
Flashforward 2 years and the kichen has been painted a lovely shade of green and the overall color scheme is much calmer with subtle nude tones combined with stylish Scandi design. I will let you decide which home you like best, you can click here to see the home as it was 2 years ago.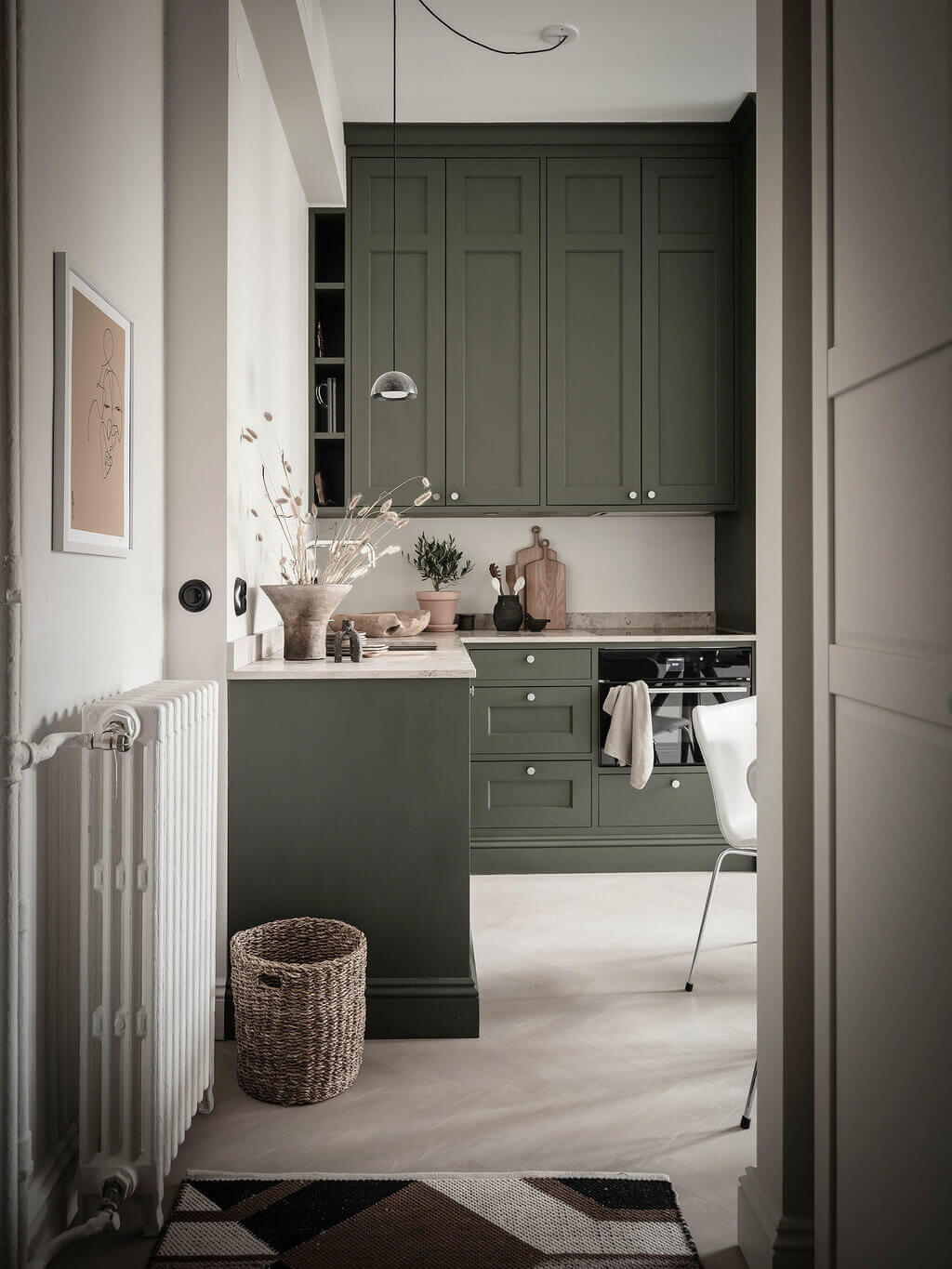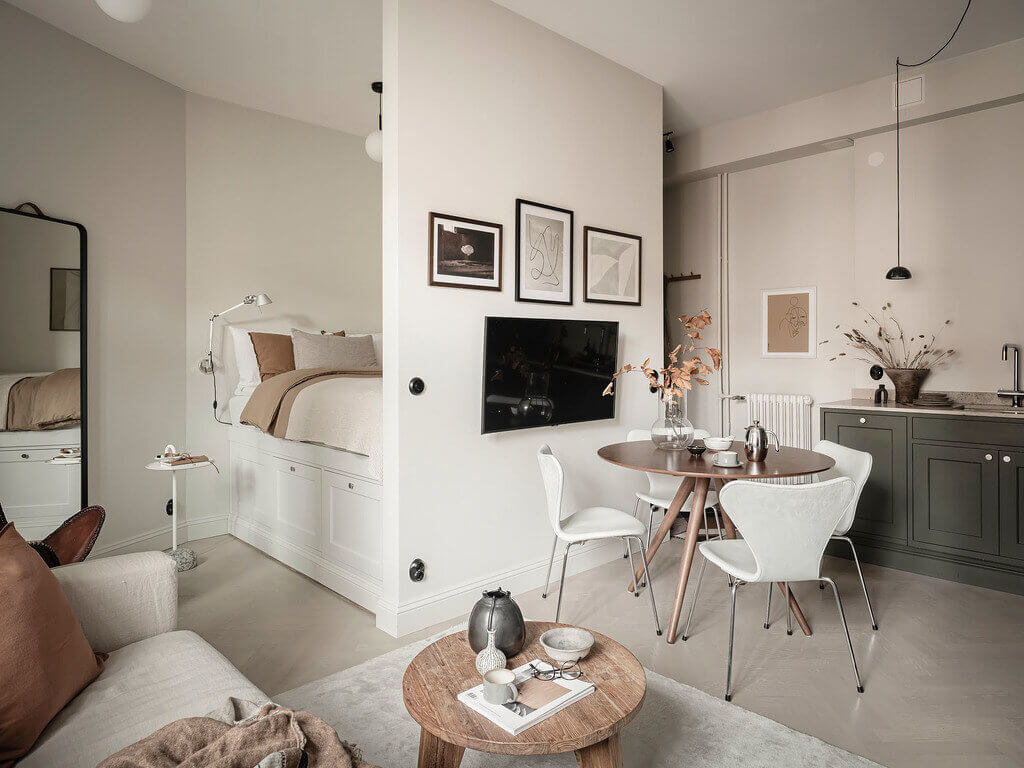 photography via Entrance