A Gray Studio Apartment with Spacious Kitchen
As some might know, I'm thinking about a move abroad (I currently live in The Netherlands). And I found something nice in Southern Germany, though moving there isn't so simple (Germans love their rules). And the home that I saw is a studio apartment, I don't mind at all living small, and there are plenty of examples on The Nordroom why that it.
And today I will give you another example that living in a studio apartment can be done, and can be stylish. This Scandinavian studio apartment is located in Gothenburg and I really love it.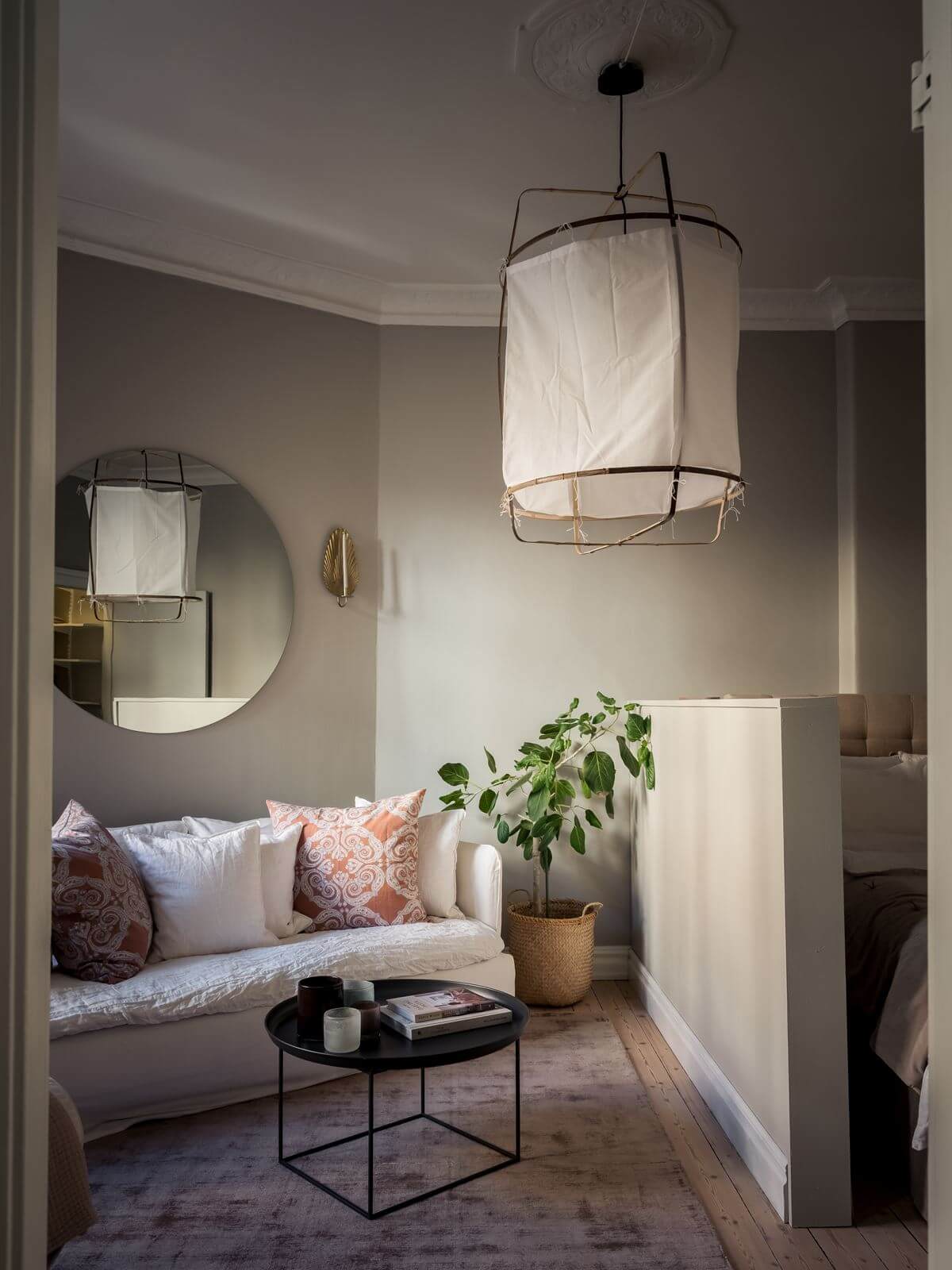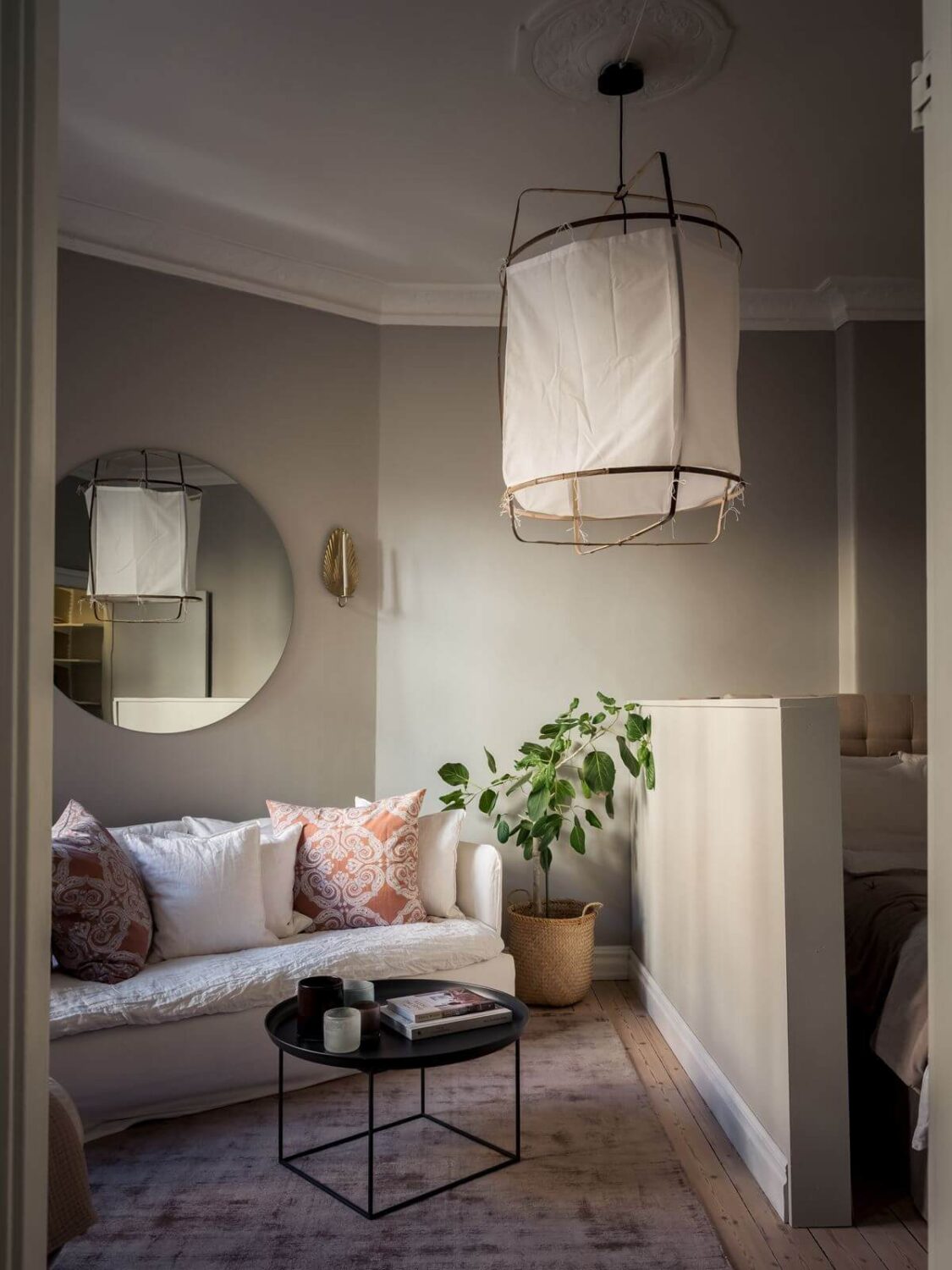 The furnishings are kept very calm, with gray walls and white furniture. Only in the decor do you see some soft color touches.
A half-high wall separates the sitting area from the bed. This way it feels as spacious as possible while still creating separate areas.
A large mirror is a great way to create the illusion of more space in a small room. It also reflects light for a brighter room.
The bed nook is big enough for a bed that is 180cm wide (or King size for the American readers).
A fun touch is the window between the main area and the kitchen.
This studio apartment is lucky to have a spacious kitchen. Which is big enough for a medium-large dining table. In this house, they chose a round black dining table which fit well with the gray/blue walls. A large jute rug defines the dining area and adds a natural touch to the kitchen.
The kitchen cabinets go all the way up to the ceiling to make the most of all available space.
The double doors open up to a balcony overlooking the courtyard.
The owners created an accent wall with white subway tiles with racks.
See also: how to decorate a studio apartment
The IKEA Hemnes shoe cabinet is perfect for a small and narrow hallway.
Take a look at these Scandinavian studio apartments:
Click here to see the studio apartments that have been featured on The Nordroom
photography by Alen Cordic for Bjurfors