A Tiny Studio Apartment With A Storage-Filled Bed Nook
As you might know, I love a good studio apartment and luckily the Swedish interior stylists are extremely good at decorating small spaces so there are plenty of small studio's to get inspired by.
Today I want to share this 28sq. meter studio apartment in Gothenburg with you. The studio is styled by JosefssonLjung who are quickly becoming one of my favourite Swedish interior stylists.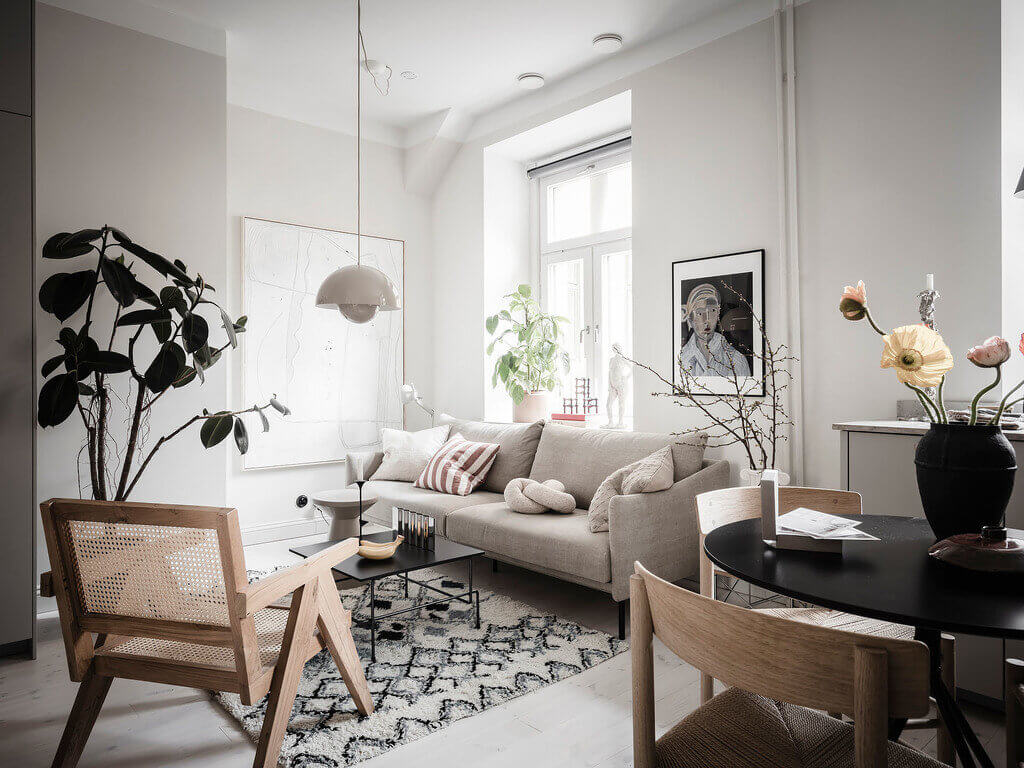 The studio is light and has everything you need in a home: a full kitchen, dining table, sitting area and bedroom. One of the most clever design features in this studio is the bed nook.
Of course they were lucky that the room already had an l-shape but by adding high wardrobes with 1 cabinet even floating above the bed you really create a bed nook that's seperate from the rest of the room. Plus it gives you plenty of storage.
styling by JosefssonLjung & photography by Anders Bergstedt for Entrance Mäkleri