Swedish Interior Designer Lotta Agaton Is Selling Her Stockholm Apartment
One of Sweden's leading interior designers, Lotta Agaton, is selling her beautiful home on the island Kungsholmen in Stockholm. Lotta Agaton is a well known woman in the interior branch, she was the co-founder of Residence Magazine and has more than 20 years' experience in interior decoration, styling, creative direction and consulting for several international brands.
A couple of years ago she sold her then-apartment which was completely painted in dark grey tones, for this apartment she went in the opposite direction but still in a Scandinavian neutral aesthetic. The 1-bedroom apartment is situated in a fomer factory building and has therefor high ceilings and huge factory-style windows that make this home extremly light.
This light aestehtic continues in the interior design where lots of white & sand hues and light wood has been used. The apartment feels very artful, not only because of the paintings on the walls but also in the decor which are all very sculptural.
It's a beautiful home, filled with high quality design that still feels warm thanks to the combination of textures. I love it and I'm curious to see what her next home is going to look like.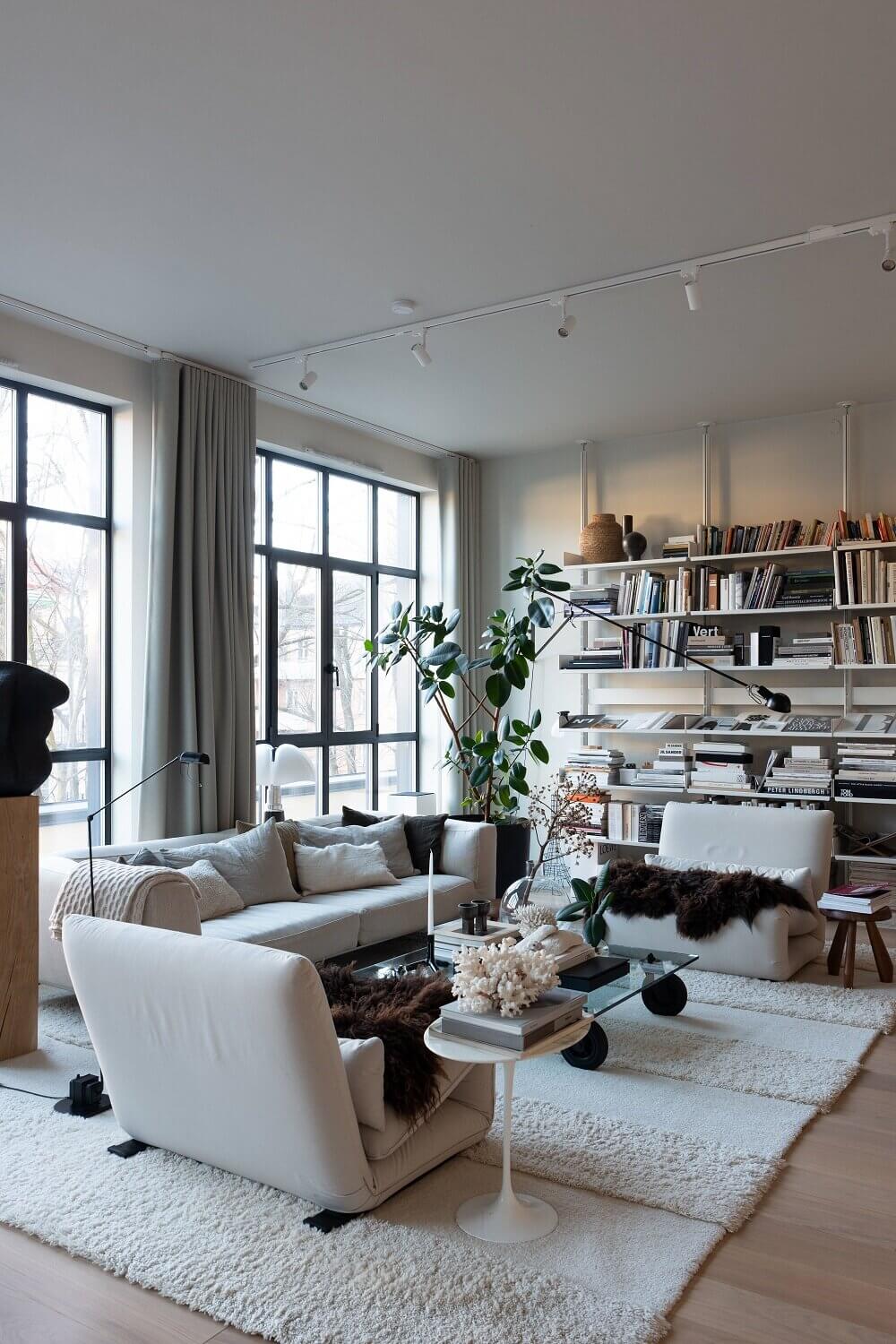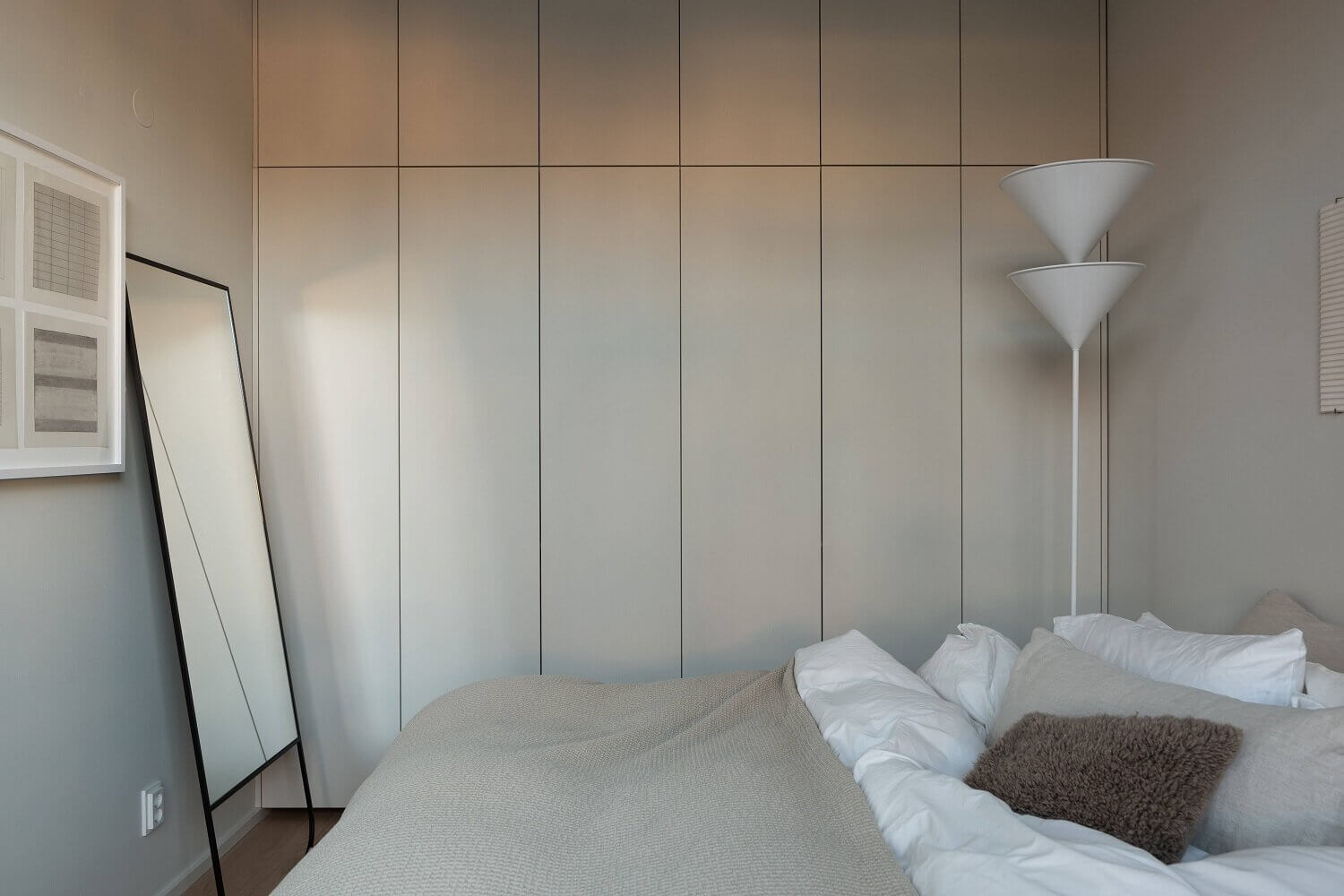 Click here for the full listing of Lotta Agaton's Stockholm apartment