These Colorful Scandinavian Interiors Will Wow You
Scandinavian design and color. It might not be the first combination you think of when you think about Nordic design. But you can find beautiful colorful Scandinavian interiors.
Color can be added by painting the walls, but also by adding colorful art or furniture. Don't be afraid to combine colors in your home.
And in this post, I will demonstrate to you that Scandinavian design isn't just white, gray, and black interiors. Here you will find colorful Scandinavian interiors, with a link to the full home tour.
Inspiring colorful Scandinavian interiors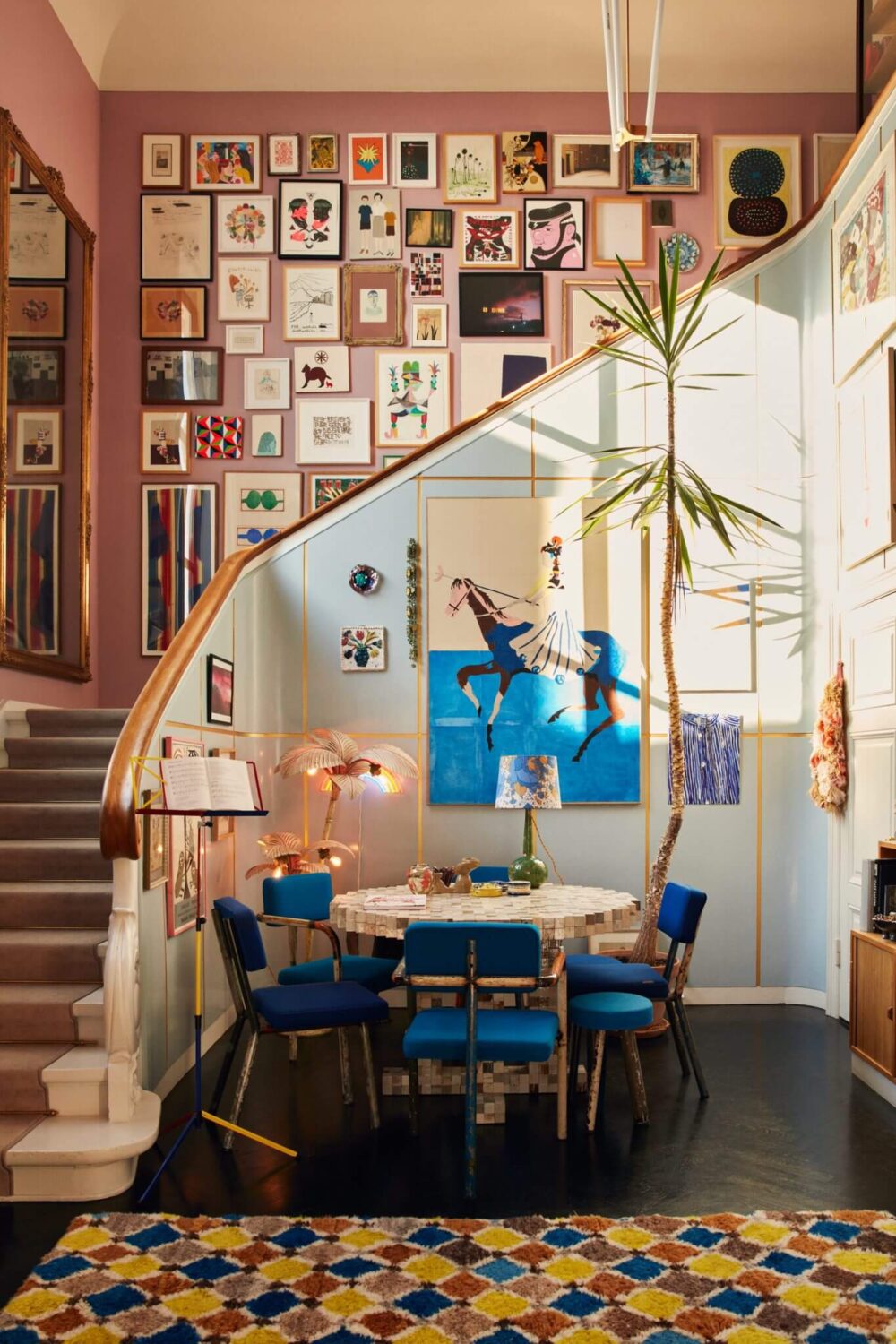 This home in Copenhagen is a combination of bold colors, art, and texture.
This 38 square meter apartment in Norway is an explosion of color and smart design features.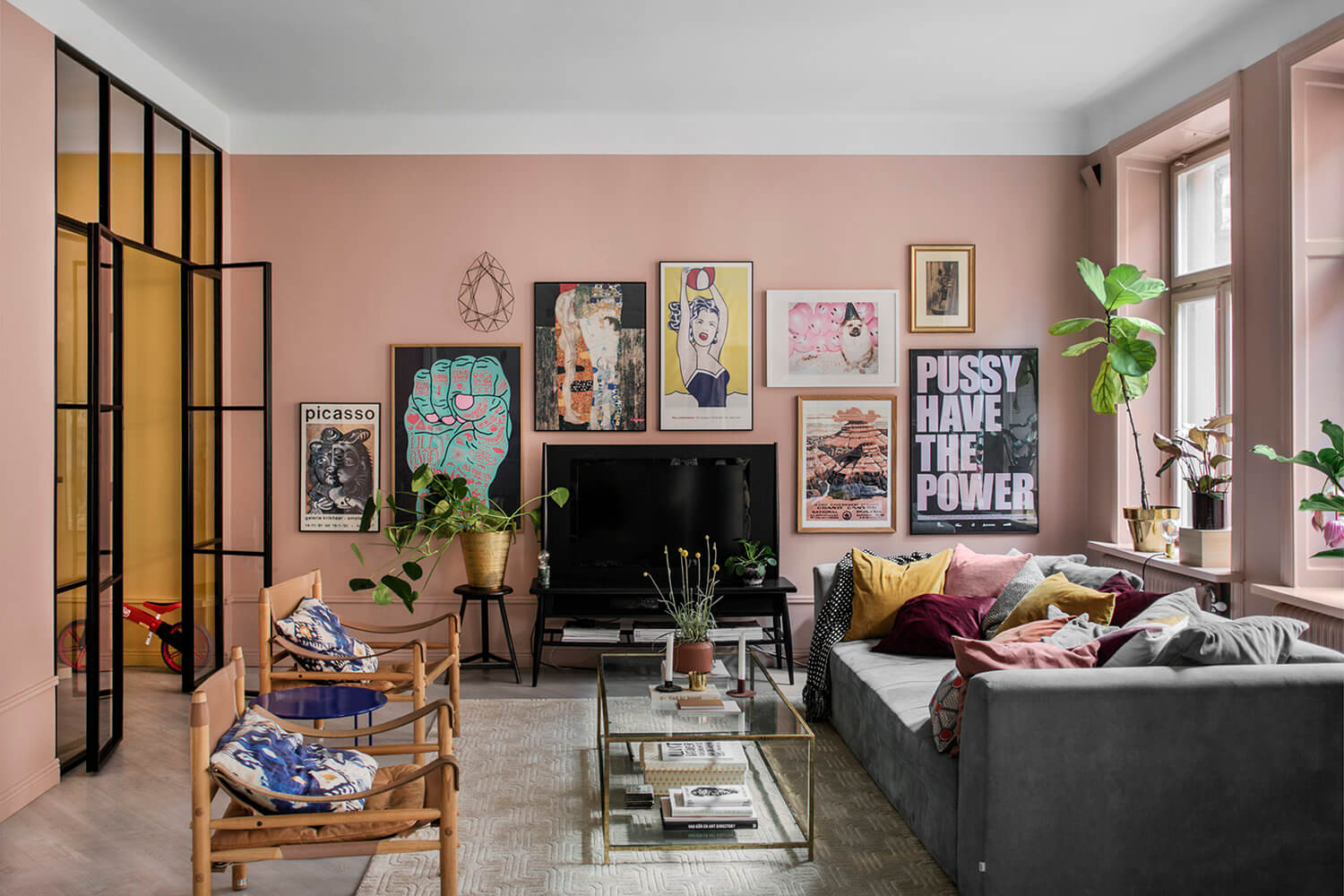 Every room has its color in this colorful Nordic home. The living room and kitchen are painted pink. While the kids bedroom is painted in yellow and brown. And the master bedroom is decorated in dark blue.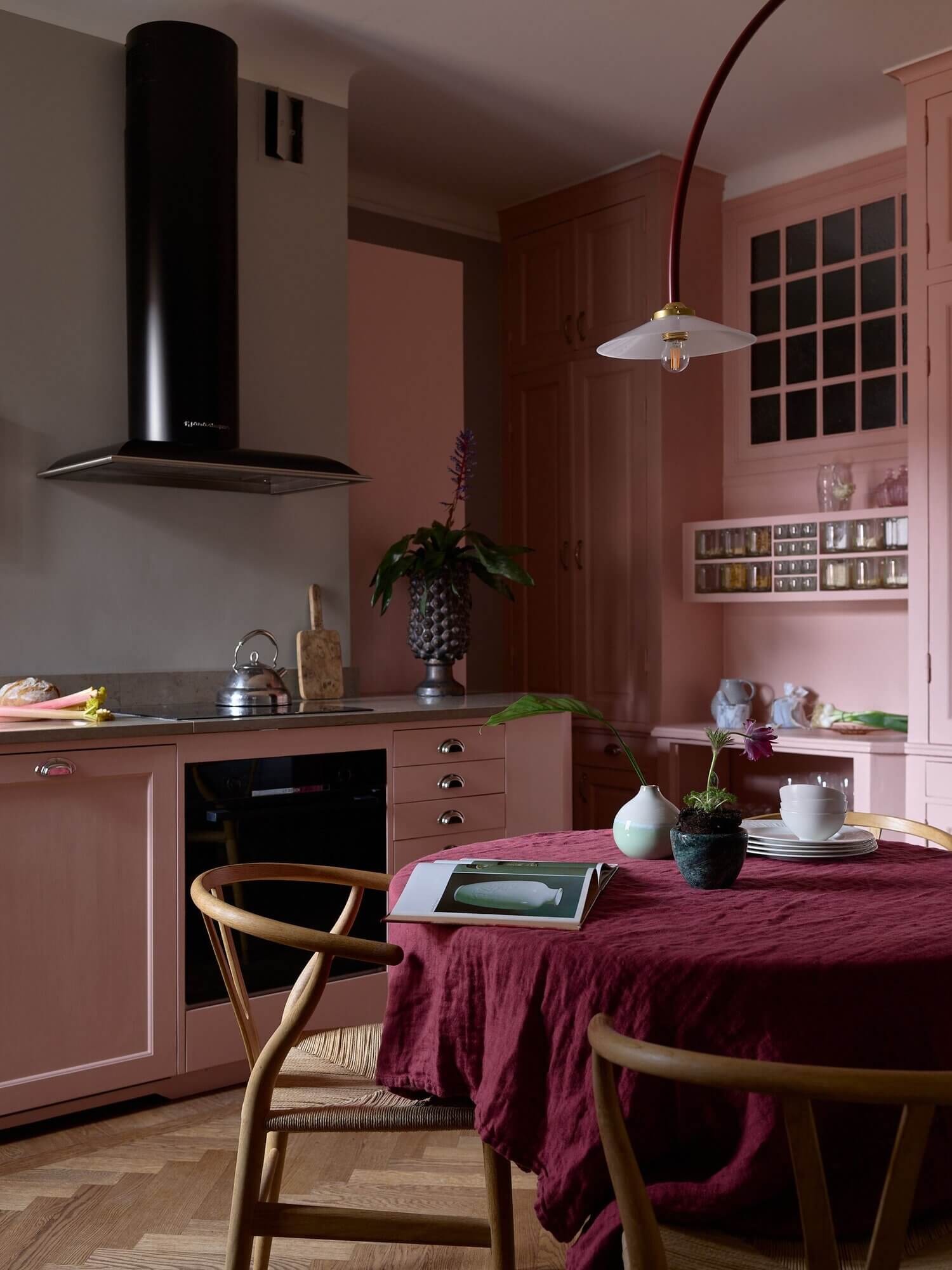 You don't often see a pink kitchen, but this Scandinavian apartment has one. But also a dark blue living room and a light blue bedroom.
Pink and blue is a popular color combination. Also in this colorful Nordic home with a pink living room and blue in the bedroom.
The Copenhagen apartment of Danish artist Jasmin Gabay is packed with bold color combinations. From the ceiling to the floors, and from furniture to decor. There's color everywhere.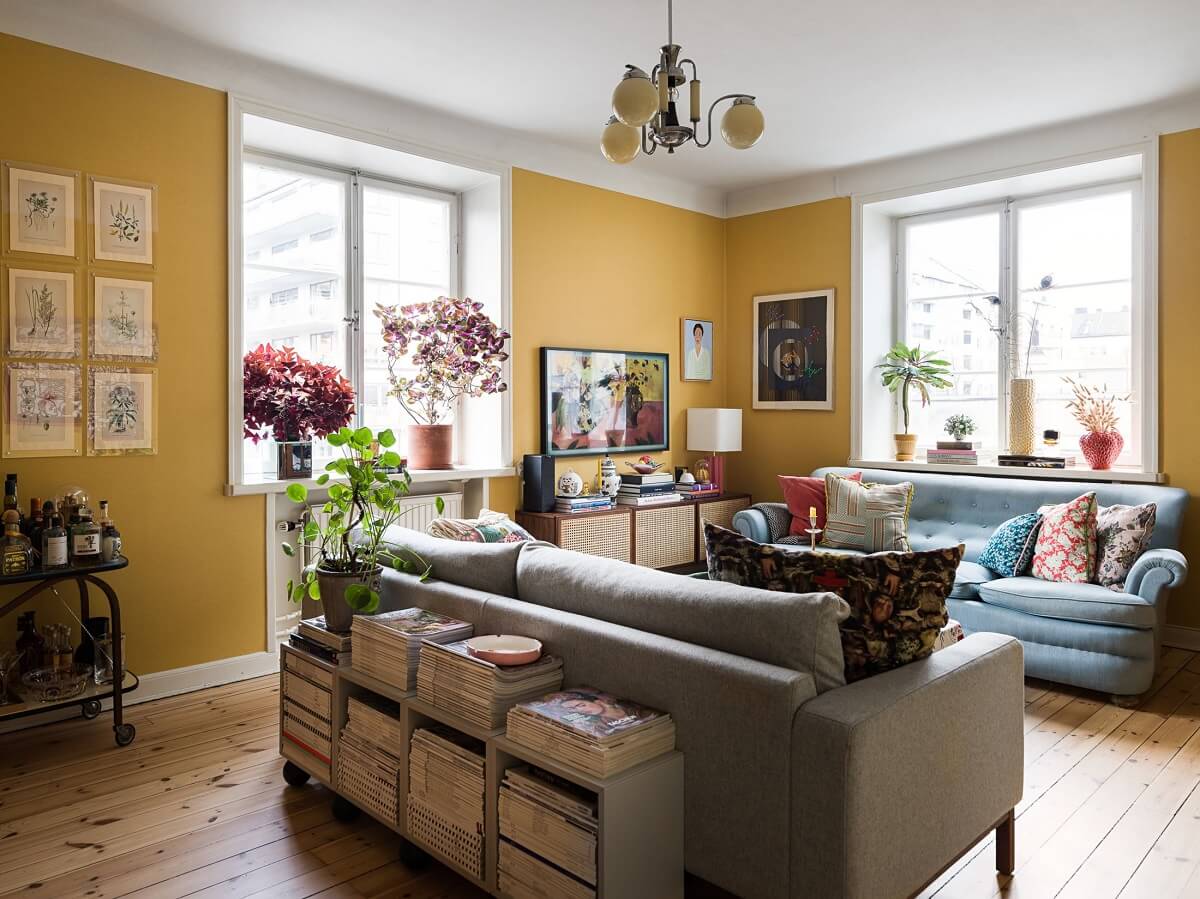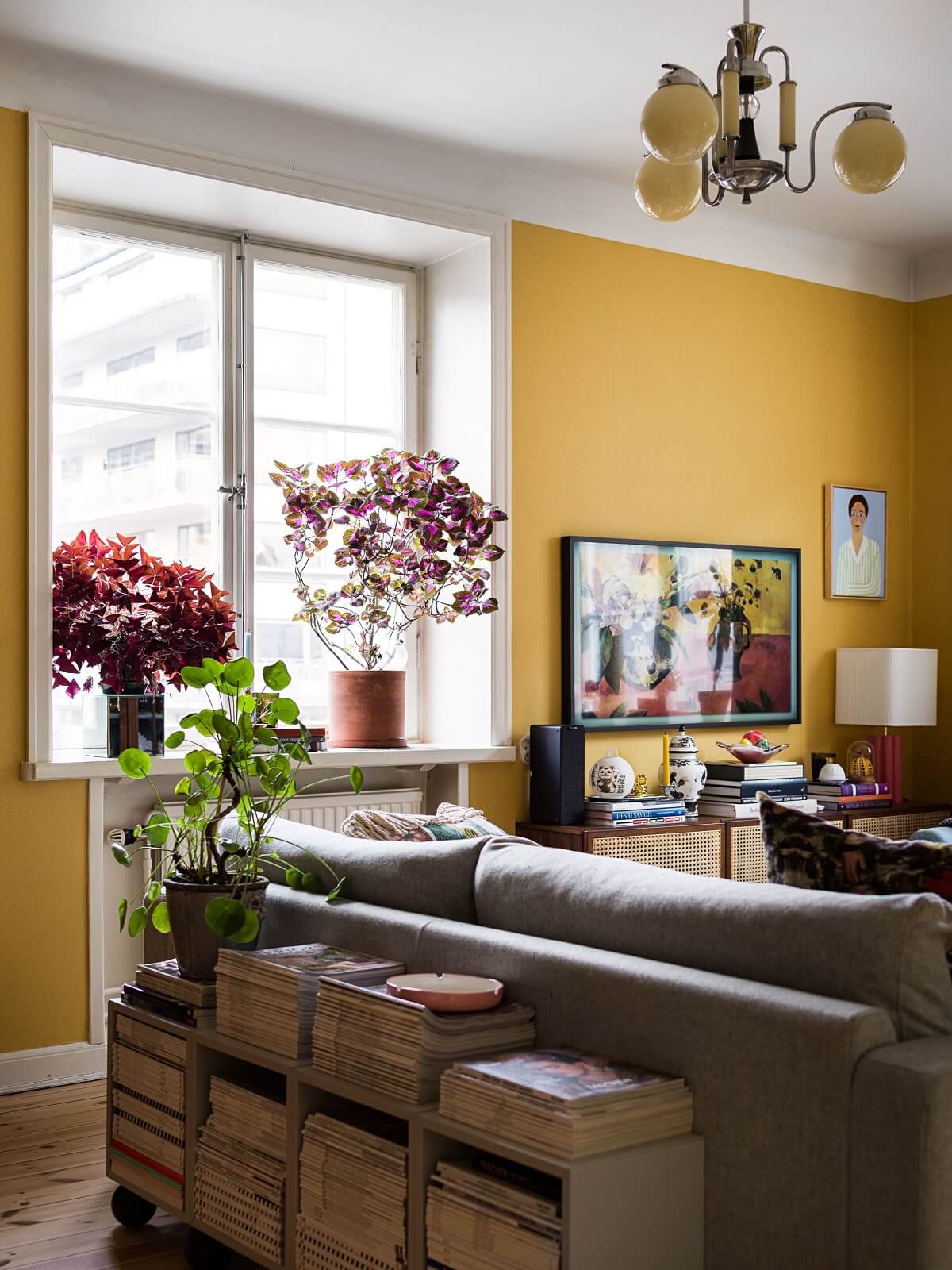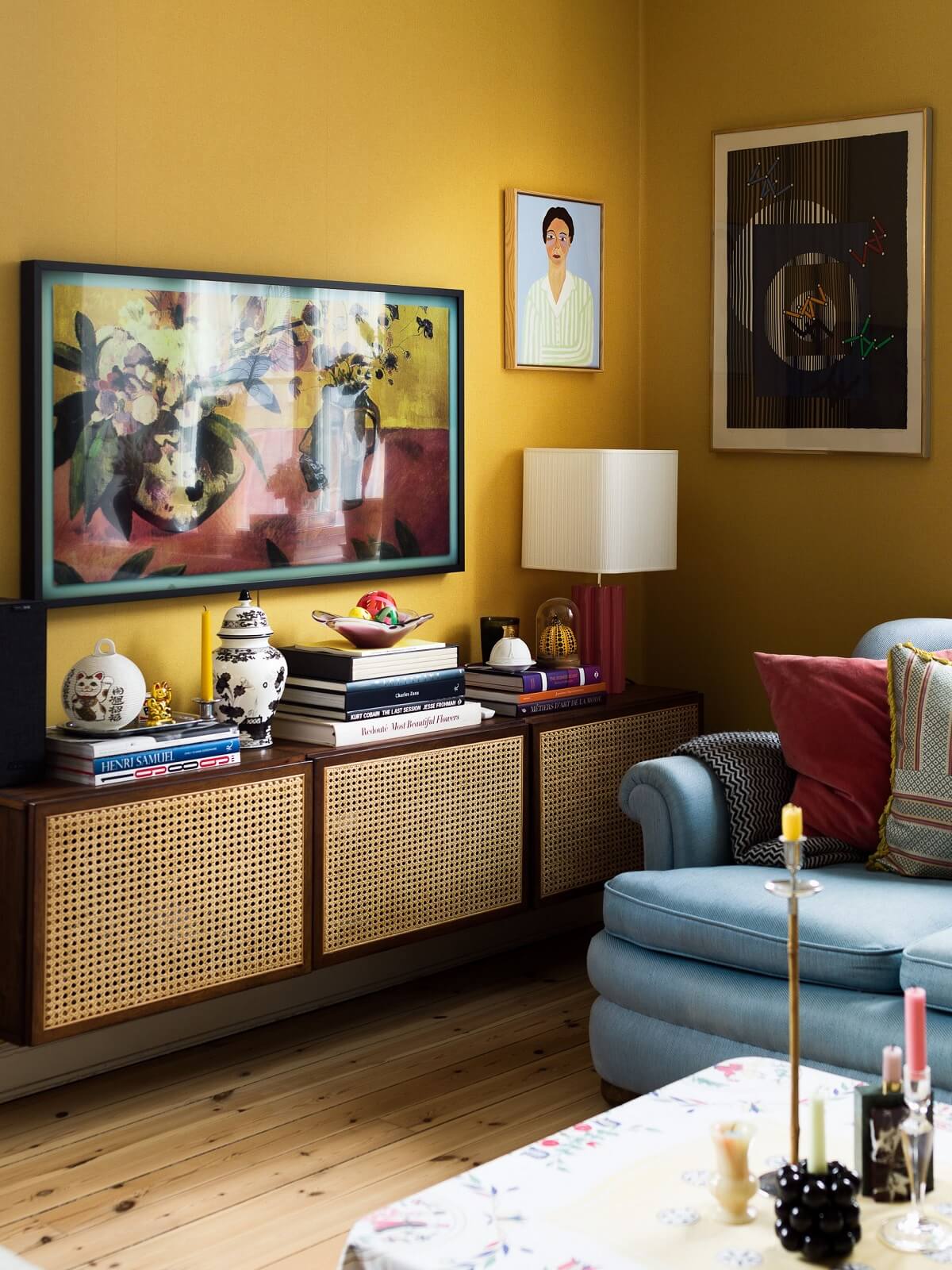 A yellow living room, a green kitchen, and a green wallpapered bedroom. This vibrant Scandinavian apartment is packed with color.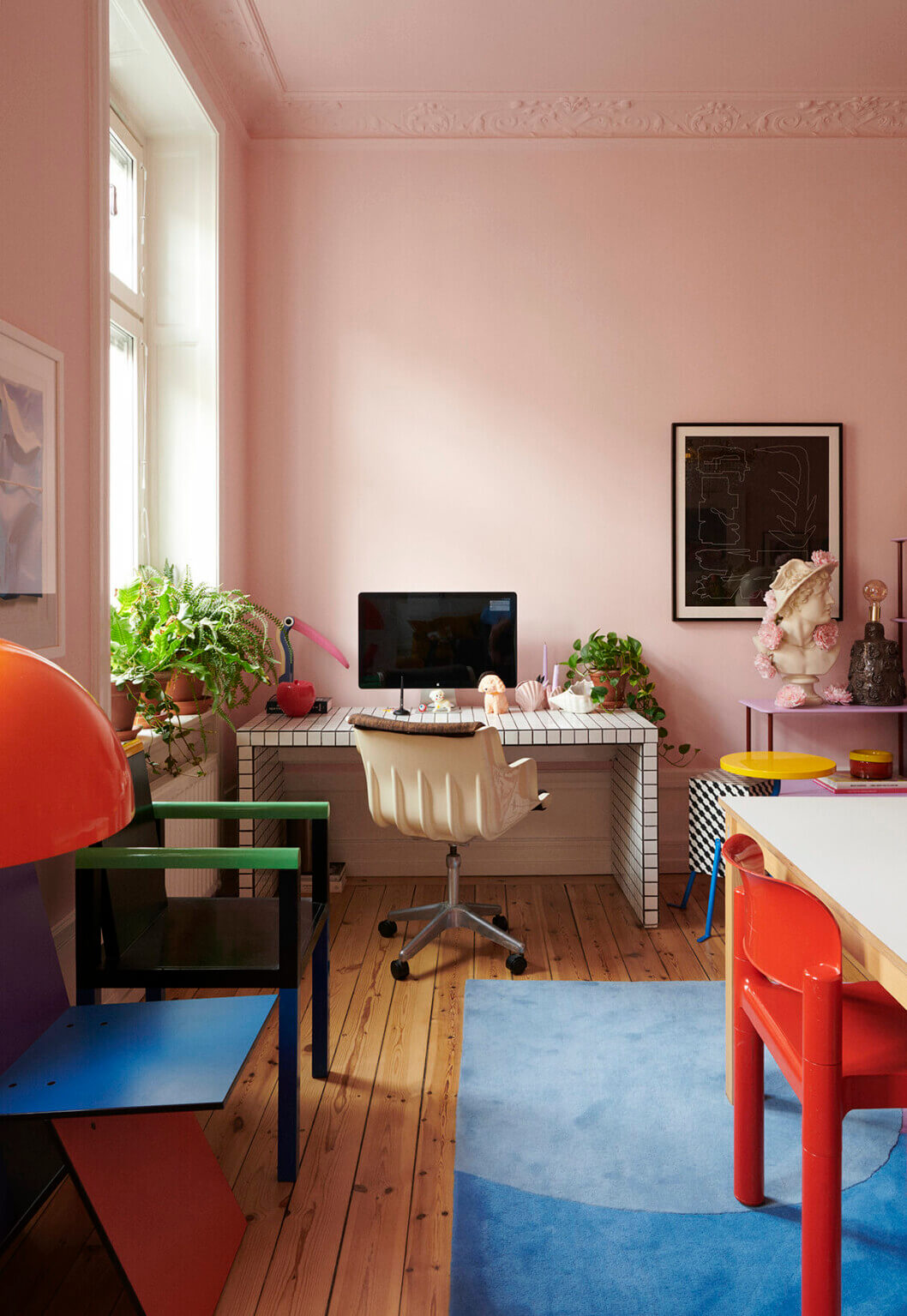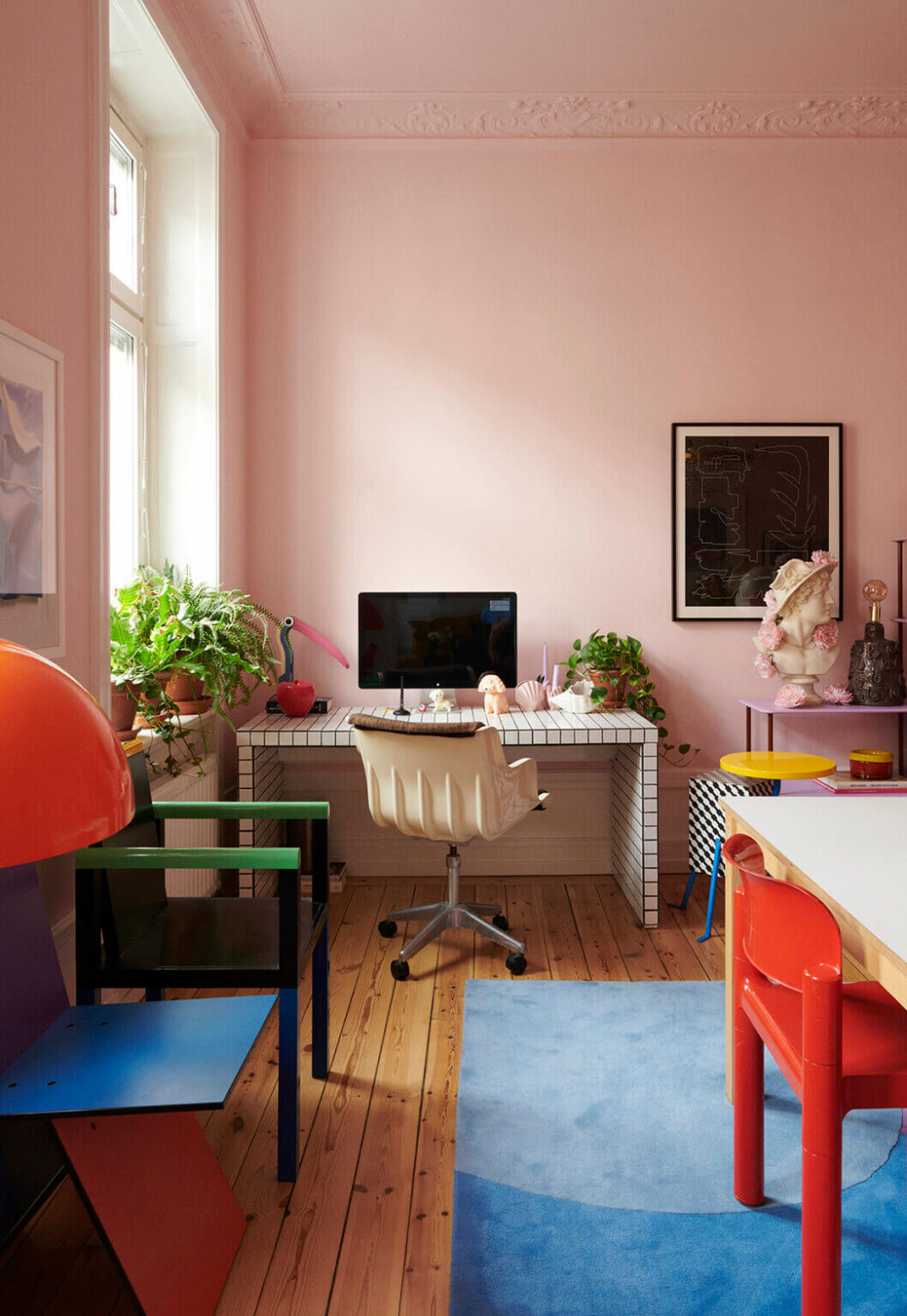 Colorful design furniture from the 60s in a turn of the century apartment in Stockholm.
This apartment in Copenhagen is painted in blue and pink tones. And also in the home decor you will find color touches. Including dark pink Carl Hansen & Søn Wishbone chairs.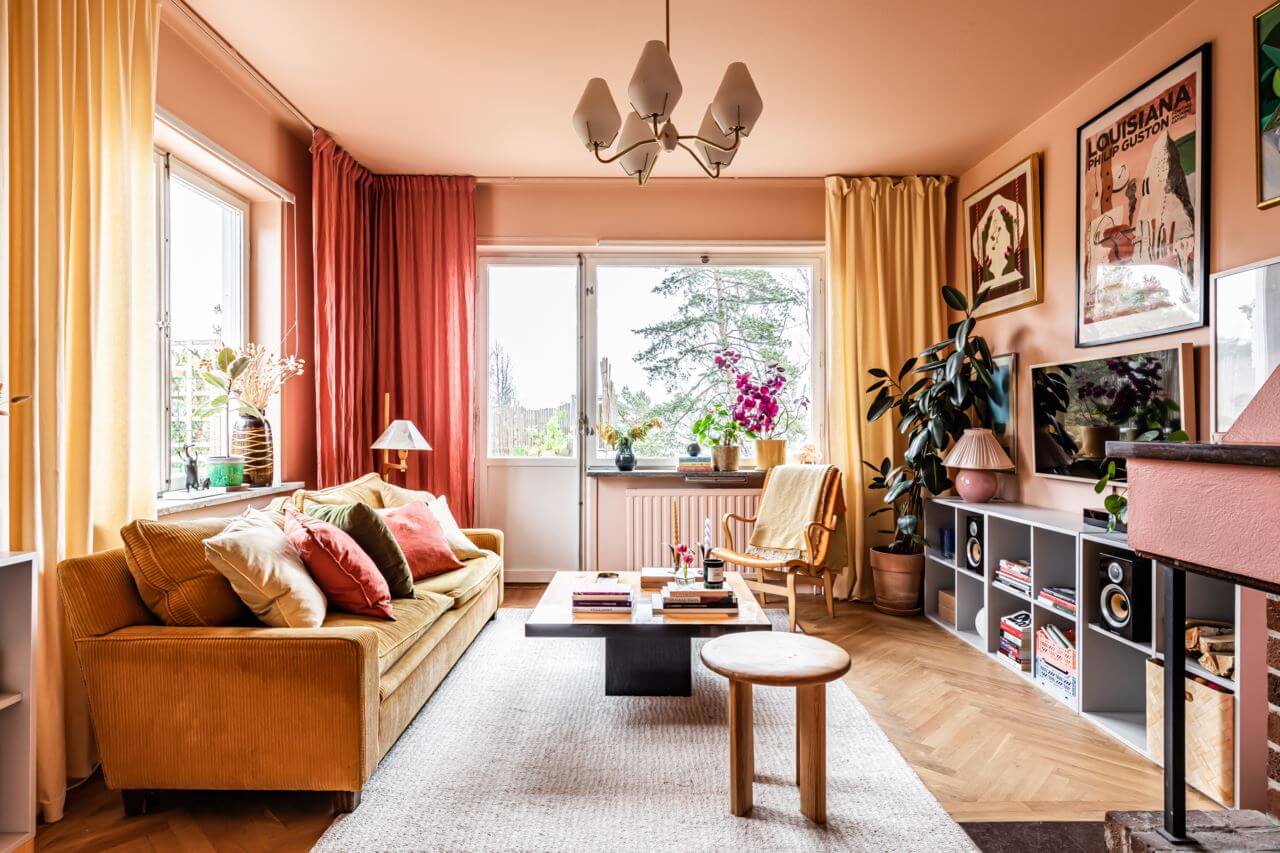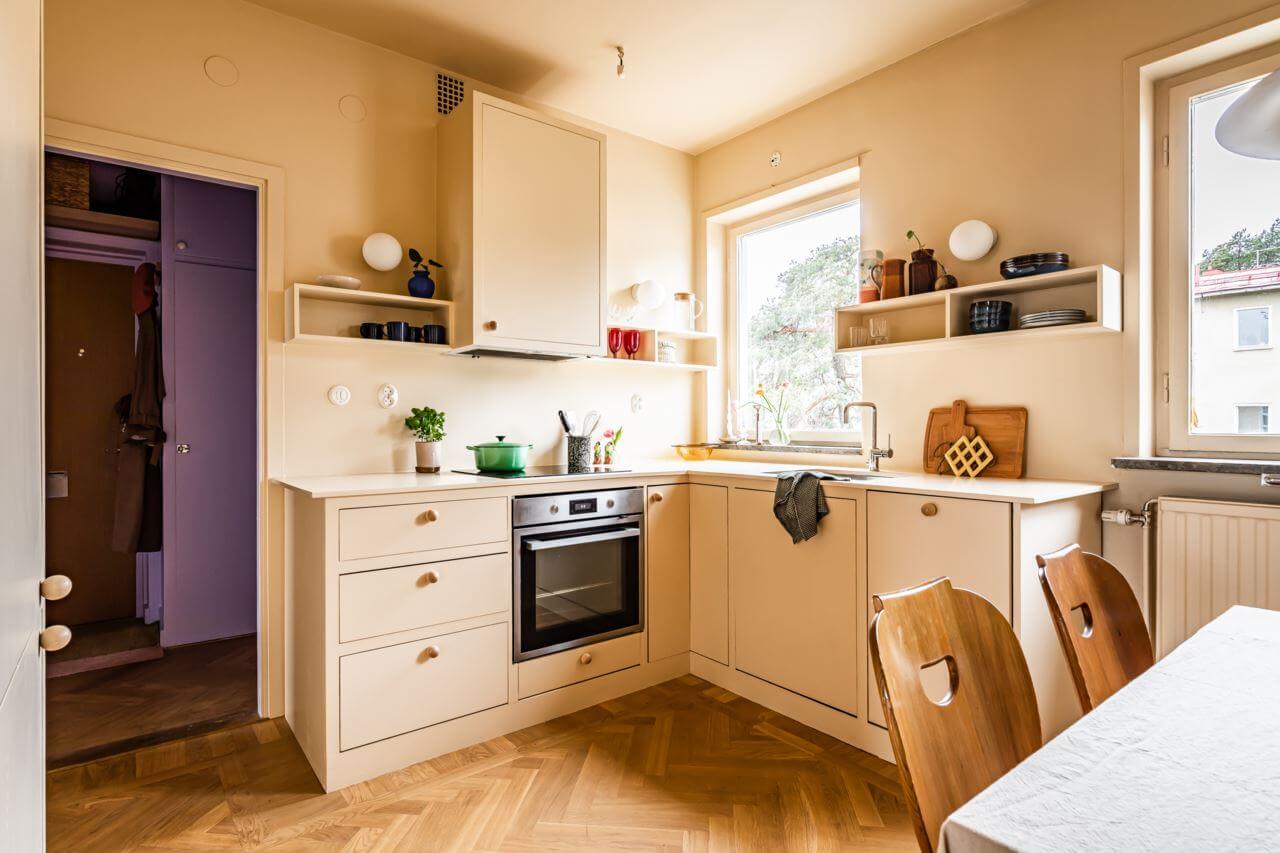 Pink and yellow are the main colors in this colorful Nordic home. And the hallway is painted in a vibrant lilac.
This Nordic attic apartment is a pastel colored dream home filled with art and books.