A Deep Red & Yellow deVOL Kitchen
You may recognize this kitchen because I have featured this deVOL Kitchen on the blog a couple of years ago. However, back then the kitchen was painted in a different color combination (gray and yellow). Nowadays the kitchen is warmer and more vibrant.
This Shaker kitchen in deVOL's New York showroom on Bond Street has recently been repainted. While the wall color has remained the same ("India Yellow" by Farrow & Ball), the kitchen cabinets are now painted in a gorgeous deep red shade.
photography by deVOL Kitchens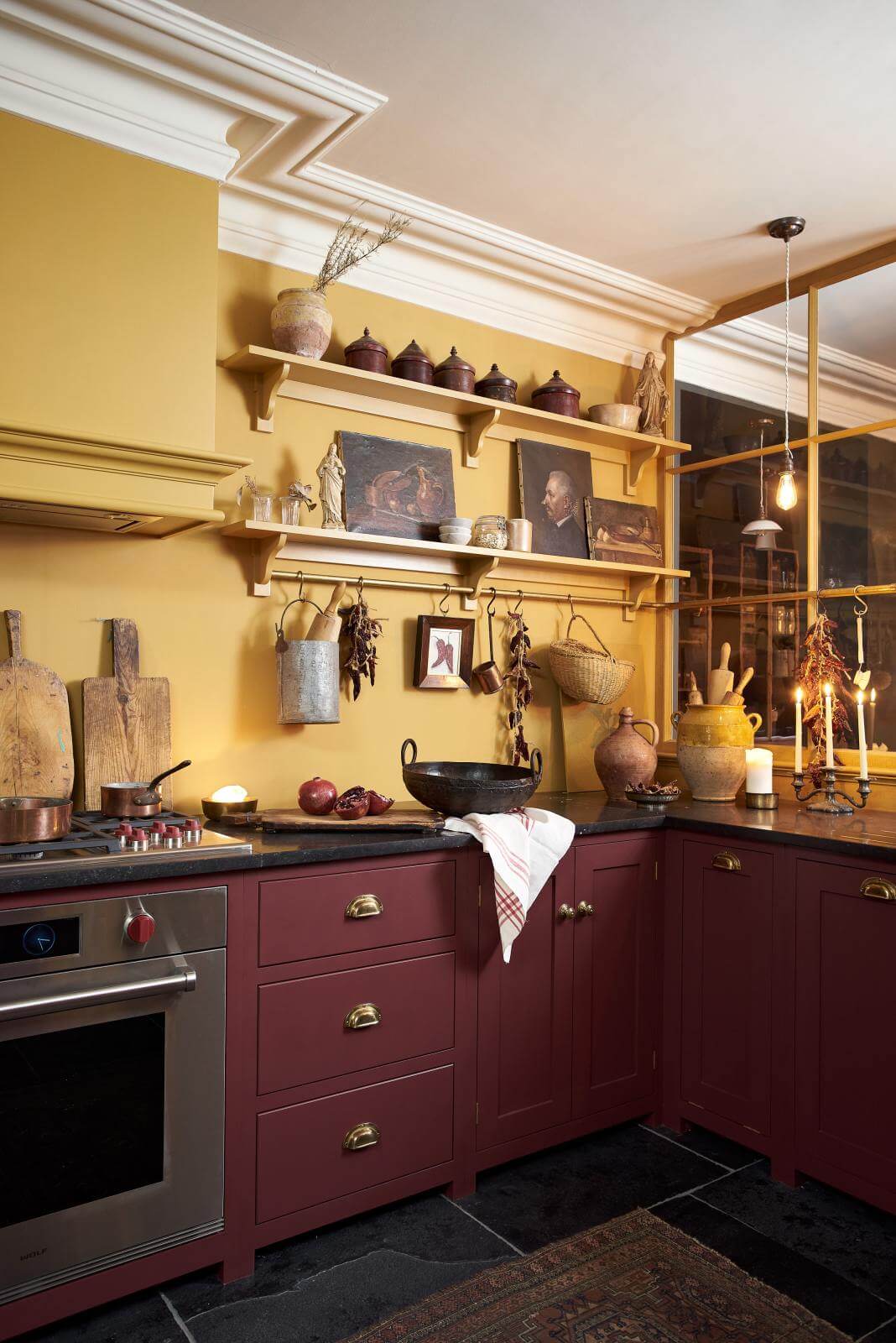 "We have used our wonderfully evocative Refectory Red on these Shaker cupboards, making them feel rich and comforting. A wall of panels and heritage glass was painted and then aged to give a feeling of time and allow sunlight to stream into even the darkest corners.
This shadowy sunlight against the warm mellow yellow of the walls has given this room a beautiful ambience and cleverly turned a dark space into a peaceful and magical kitchen." – deVOL Kitchens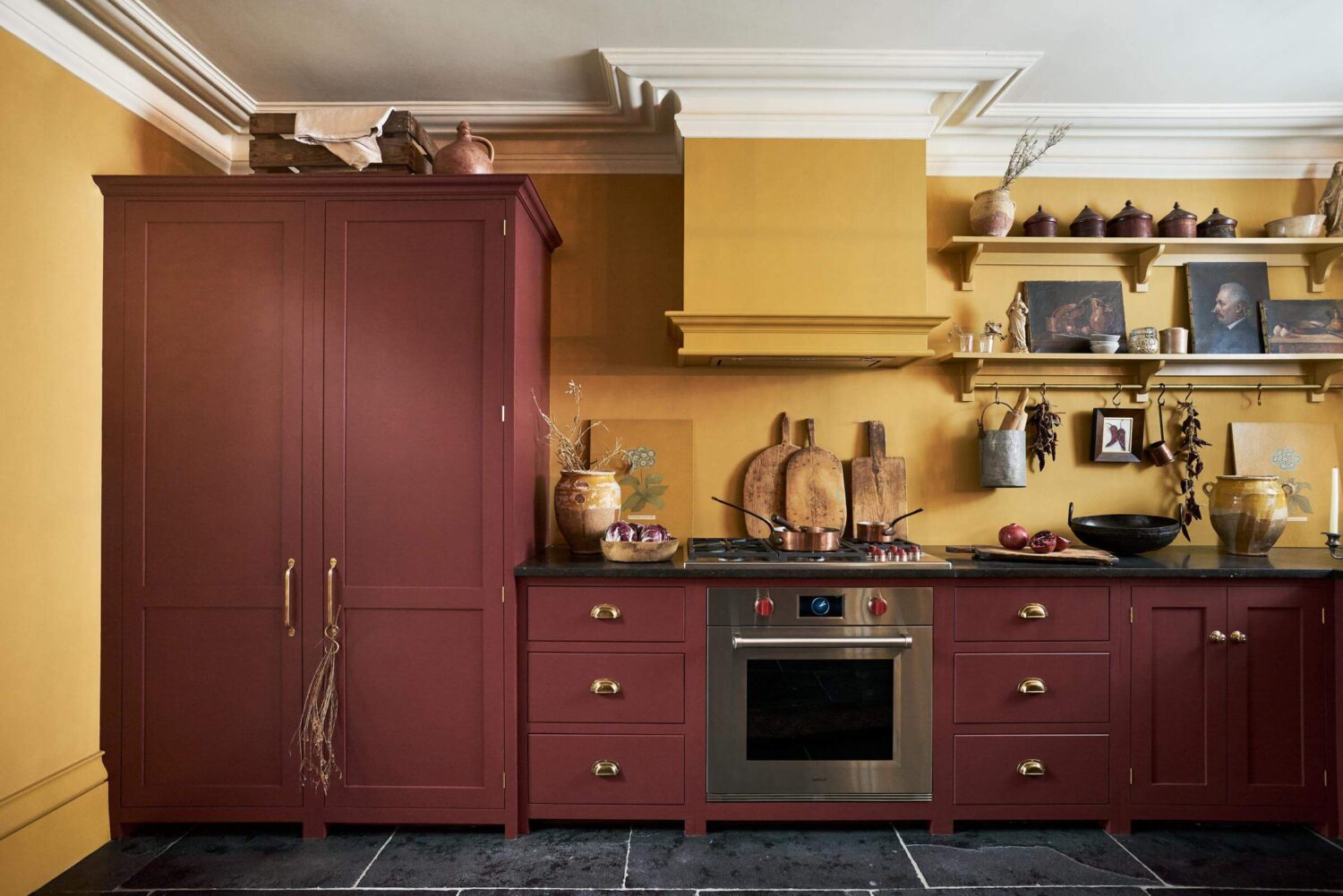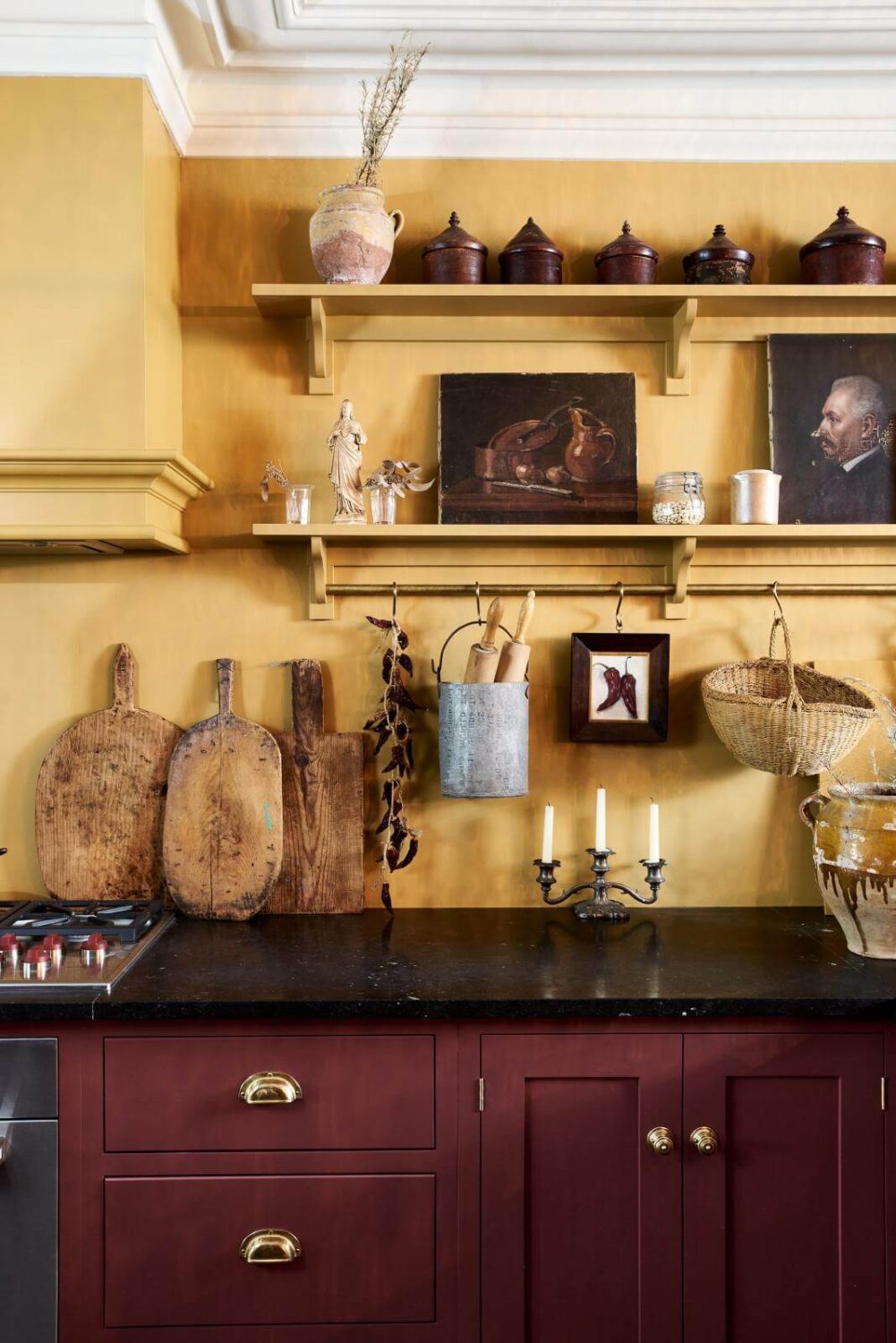 Open shelves with vintage art create the feeling off a much-loved and often used kitchen space.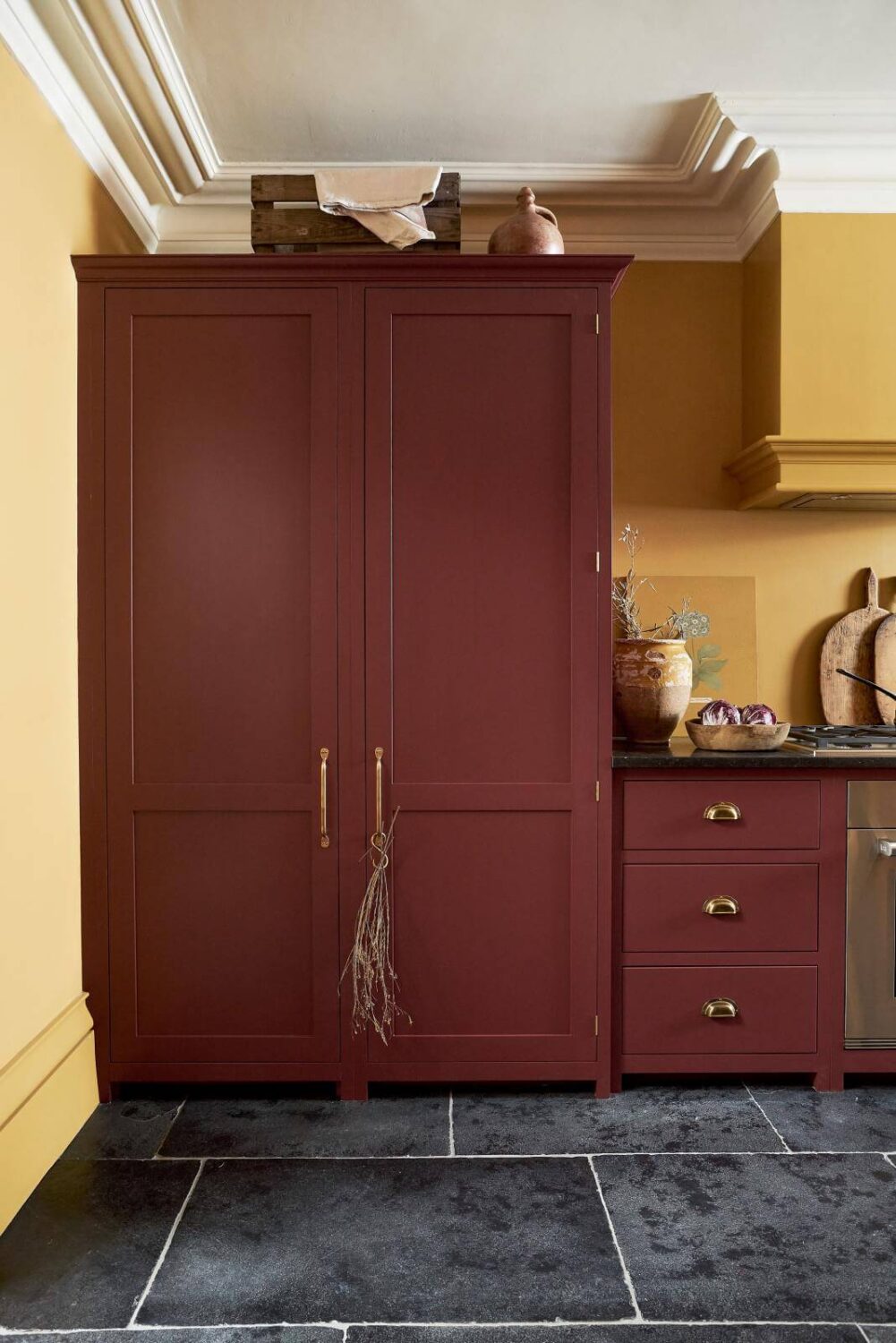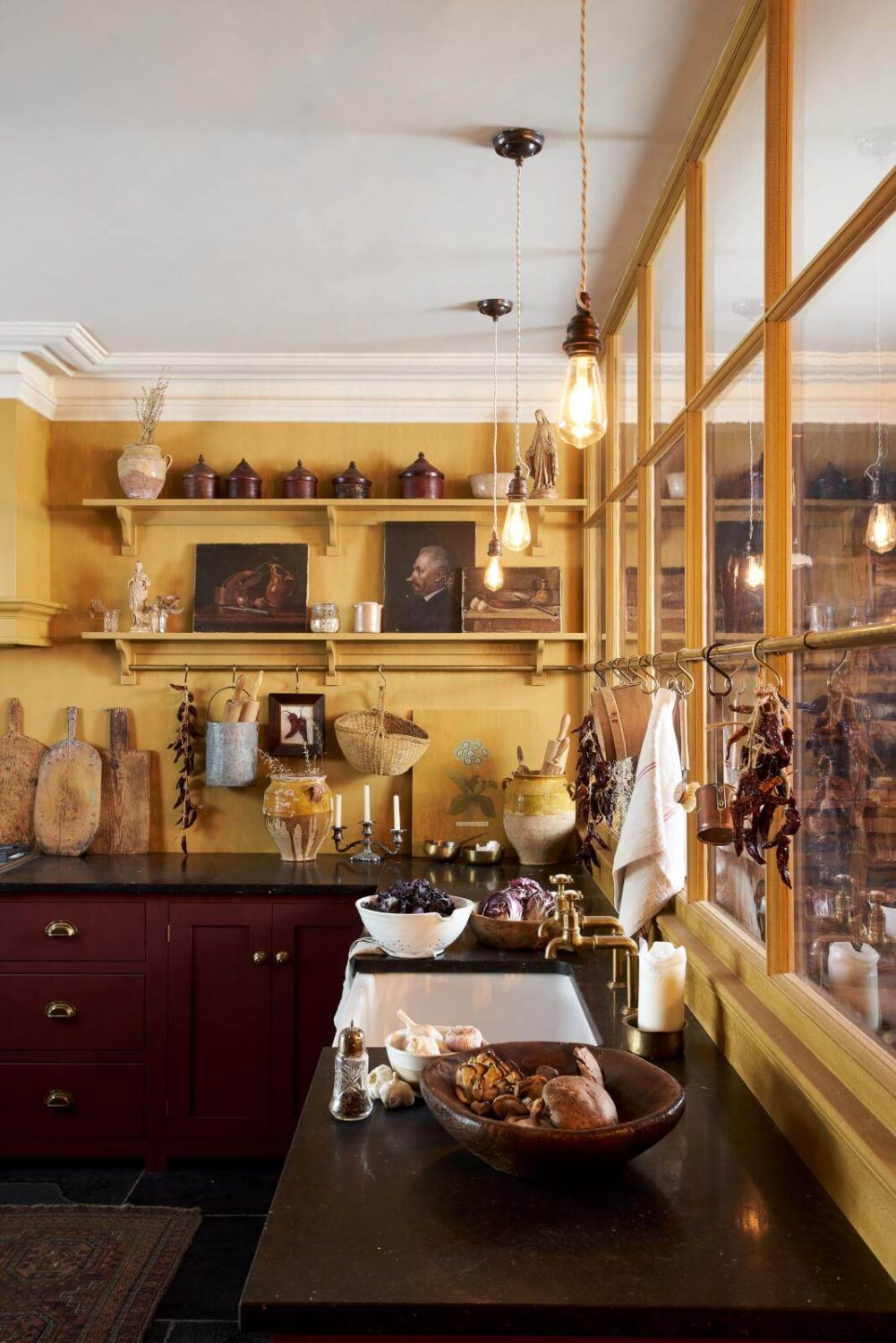 Through the glass, you can see a peek of the cozy sitting & dining area beyond. You can see pictures of that area, including images of the kitchen when it was still painted in gray & yellow in my previous blog post.
Take a look at these deVOL kitchens: