A Classic deVOL Kitchen with Mediterranean Color Scheme
Hello again to another addition of 'look at this gorgeous deVOL kitchen!!'. Helen, the Creative Director of deVOL Kitchens, has designed her a new kitchen in her Victorian English home and it's a beauty!
Helen has a true affection for the Mediterranean (especially Venice and Sicily) as she wanted to include this style in her Victorian home in England.
The starting point for her kitchen design was the still life painting of a fish. On this painting she found the color palette she would use for her kitchen: pink, green and blue. When Helen started out at deVOL the only kitchen range they had was the Classic English kitchen so for her it was a no brainer that she would use this kitchen range in her own home.
photography by deVOL Kitchens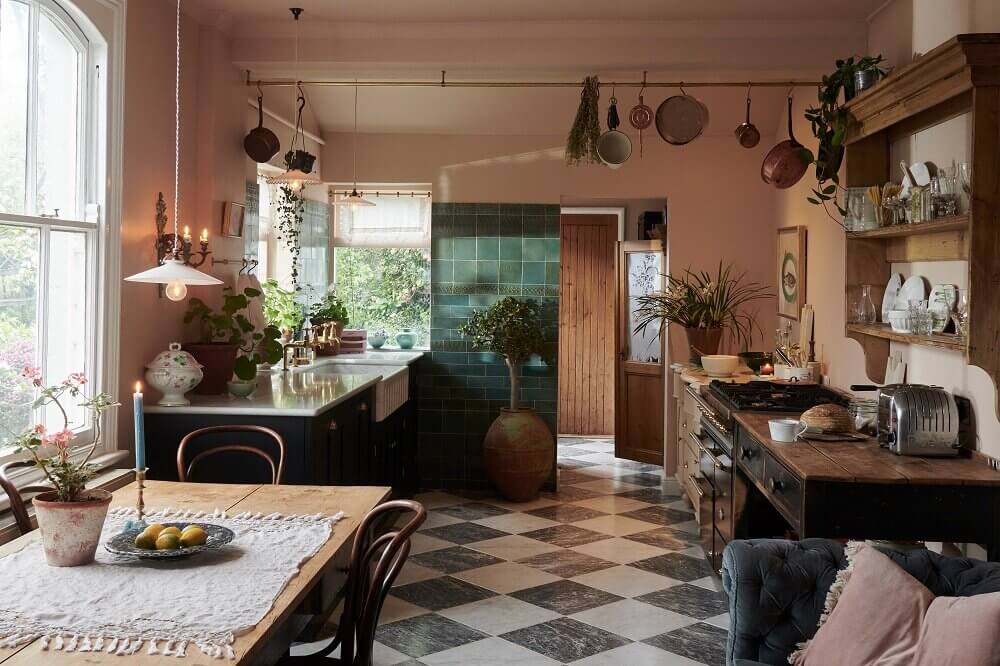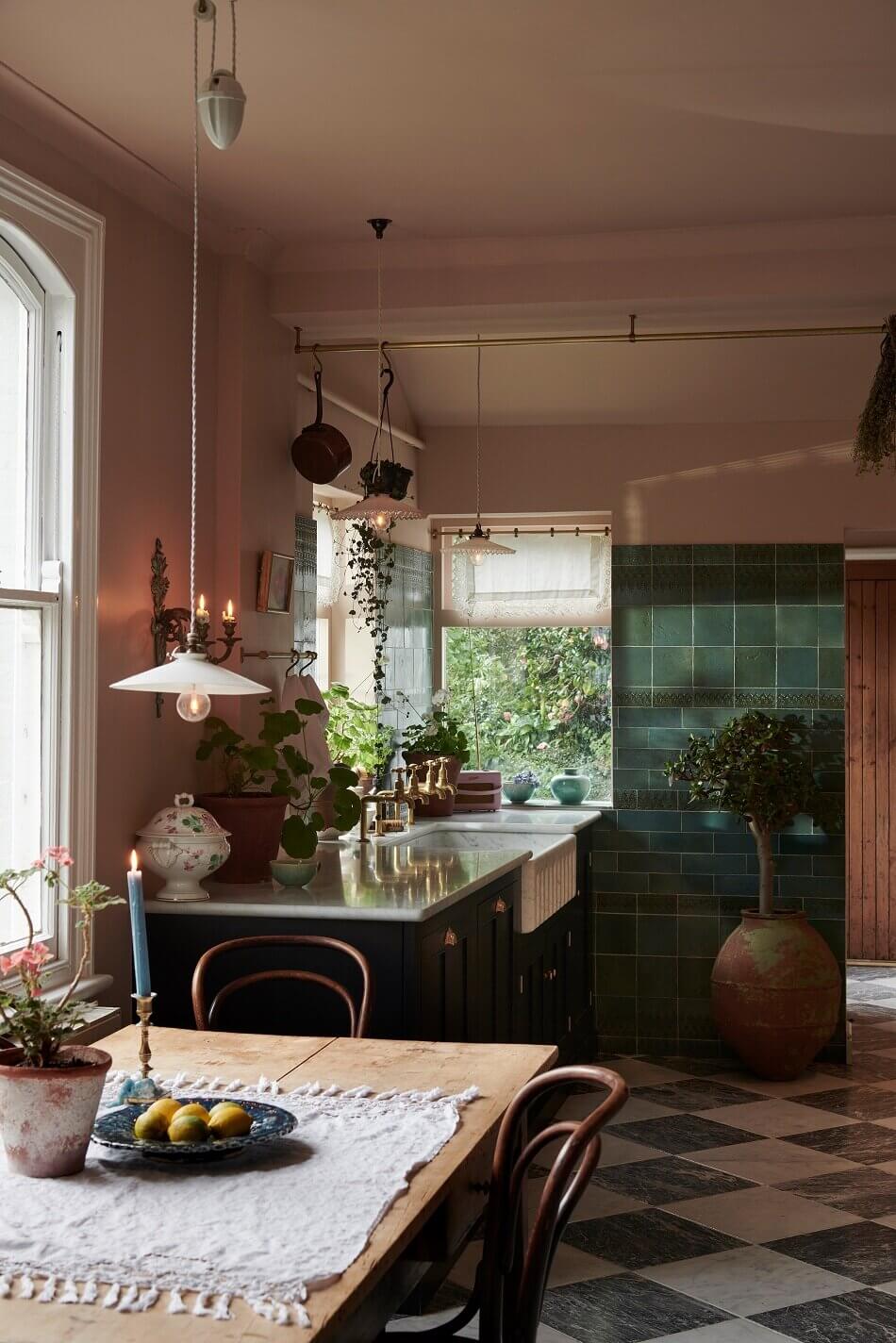 Helen chose a checkered marble floor by Floors of Stone to give this kitchen a faded Victorian look. The floor tiles have tiny flecks of pink in them which fit perfectly with her choses Mediterranean color scheme.
The marble countertop and double sink give the kitchen a luxurious touch and lace curtains bring the Mediterranean to England.
deVOL's laced tiles in Vintage Teal give this kitchen the historic and color touch Helen wanted for her kitchen. The color is beautiful but the laced texture of the tiles make them exta special.
A vintage cabinet blends in perfectly with the new but old-looking kitchen. It's wonderful how Helen has managed to give this new kitchen such a historic look.
The room was completely finished with a large kitchen table, Thonet chairs and a comfy blue sofa.
Who needs a holiday when you can get transported to different countries simply by picking the right design.
I know you want to see more deVOL kitchens, here you go: