A Colorful Family Home in London
Green, blue and pink. That's the color scheme for this renovated Victorian home in London. The Victorian townhouse is located on a tree-lined street in Brockley, London.
The current owners have renovated the Victorian townhouse with much care for the original Victorian features but at the same time adding in contemporary features. Luckily many Victorian features have been preserved. The sitting room still has a marble firpelace and the bedrooms also have cast-iron fireplaces. On the ground floor the original wooden floorboards have been preserved and give the rooms a warm touch.
The owners also reinstated ceiling roses and cornicing across the high ceilings to bring back that traditional Victorian look.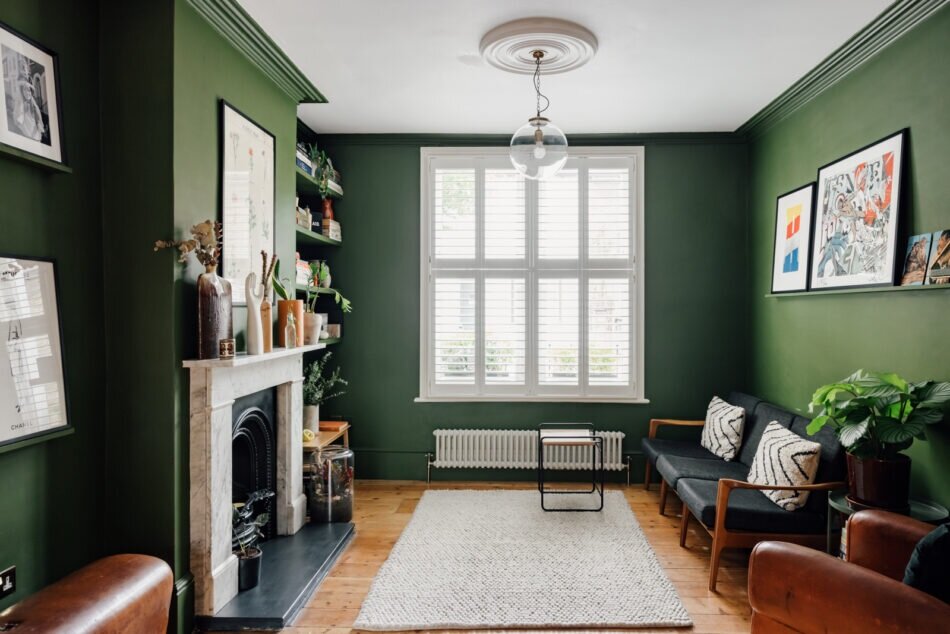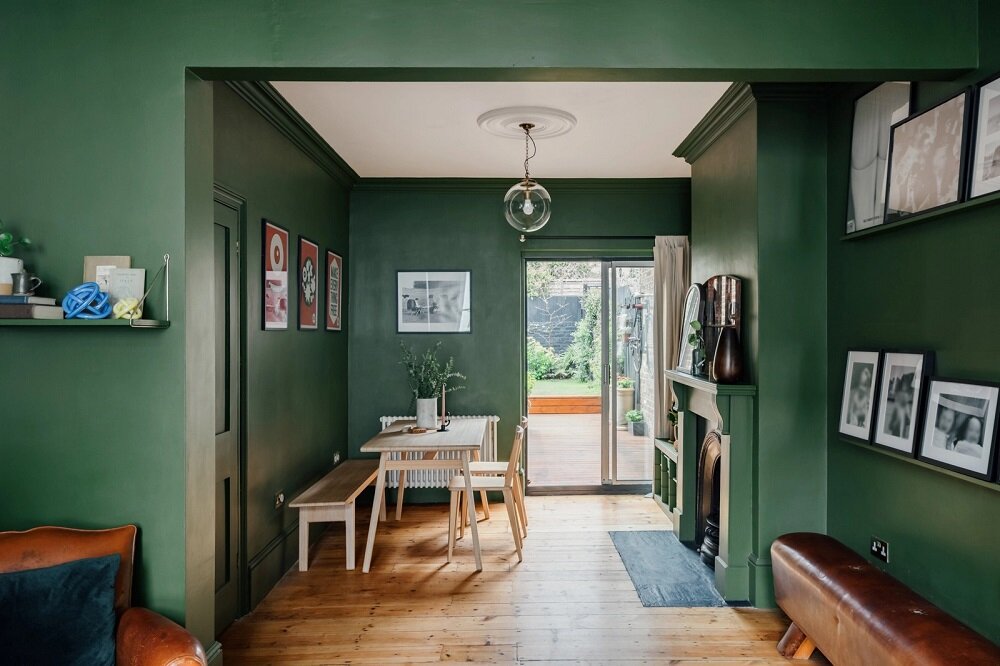 A sitting and dining room run from the front of the house to the back. It has been painted in a vibrant green hue. In the front in the sitting area with marble fireplace and sash windows. Built-in bookshelves line on side of the fireplace.
In the back in the sitting area with a Scandinavian looking table and a cast-iron firpelace. Glass doors lead to the private garden beyond.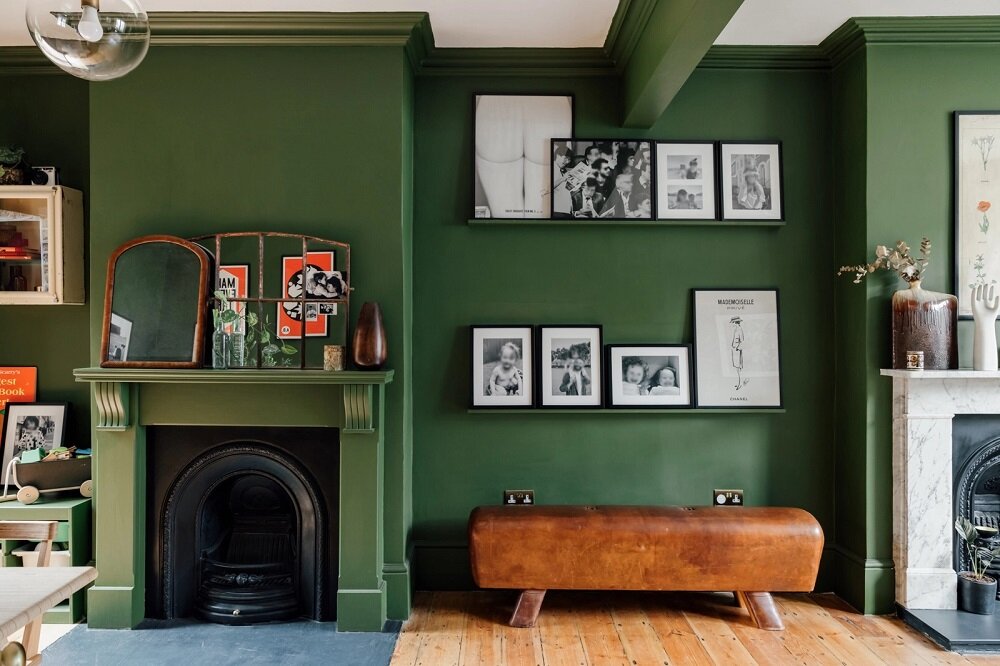 Picture ledges have been used throughout the living room to display art. The leather bench adds a nice vintage touch to the room.
Moving on to the kitchen and the green is replaced by blue! Both the kitchen cabinets as the walls have been painted in a navy blue shade.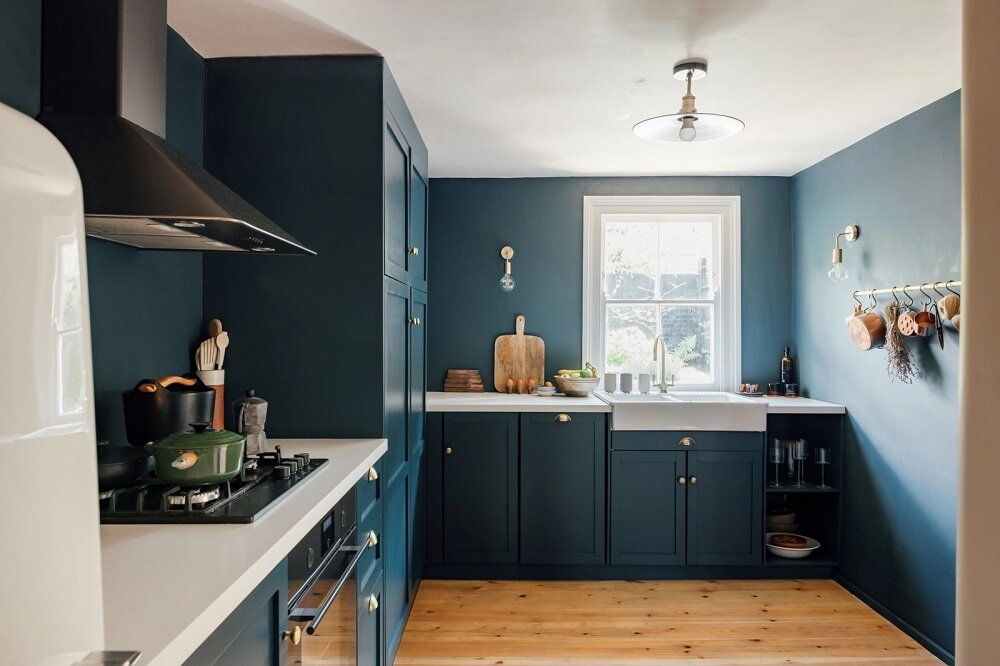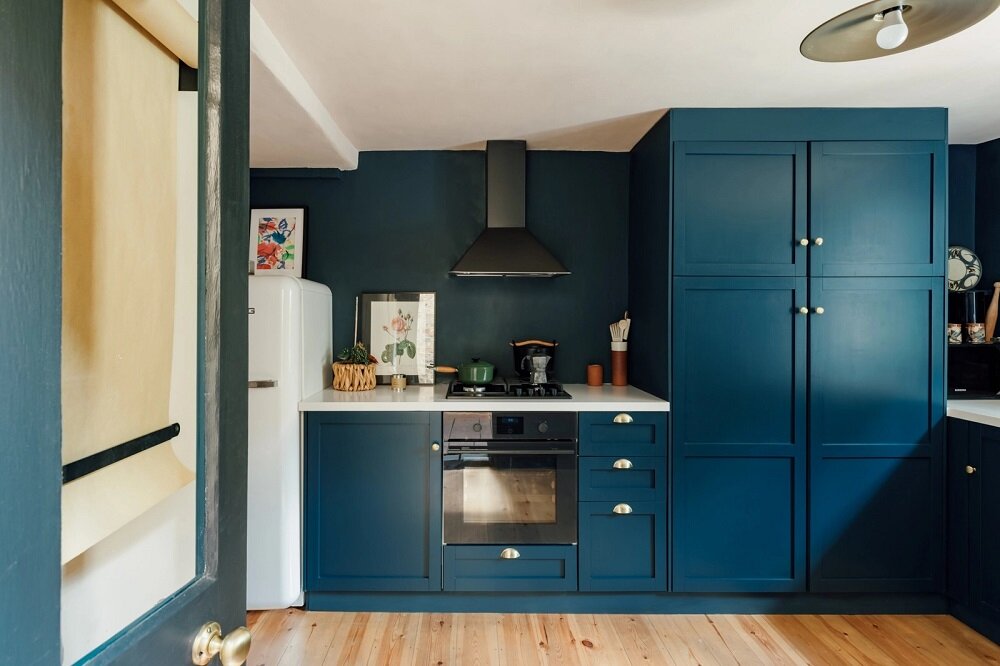 The kitchen features quartz marble countertop, a double butler sink under the window overlooking the garden and a brass pan rail.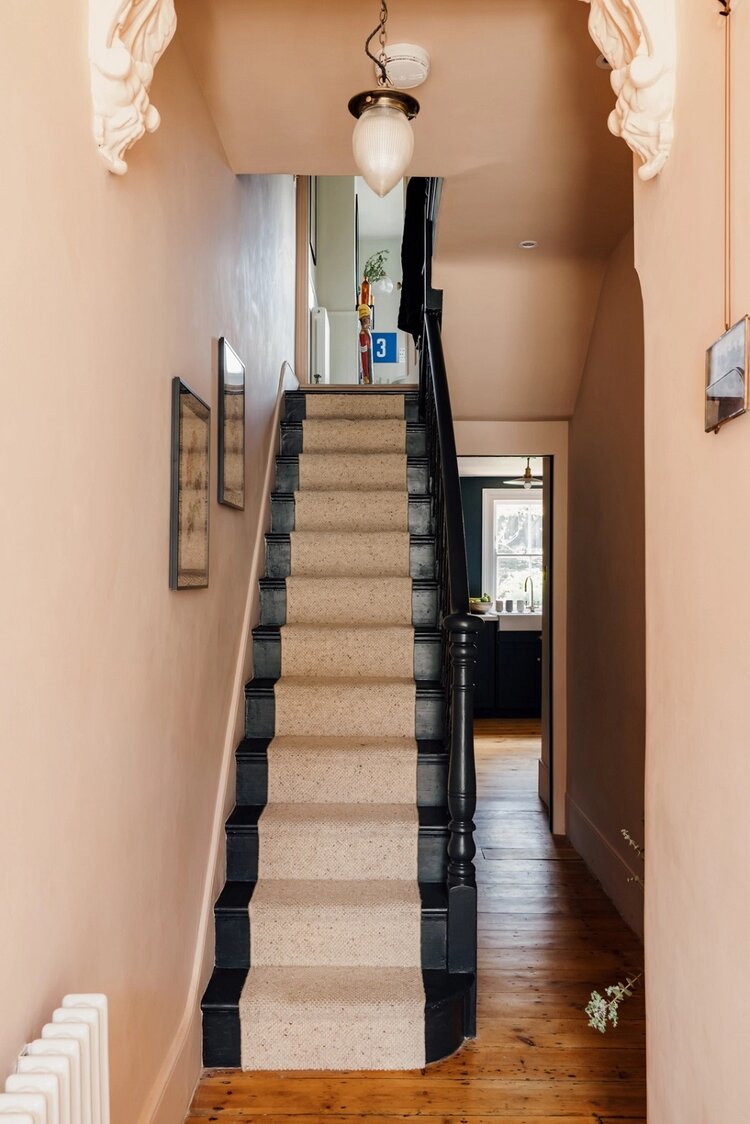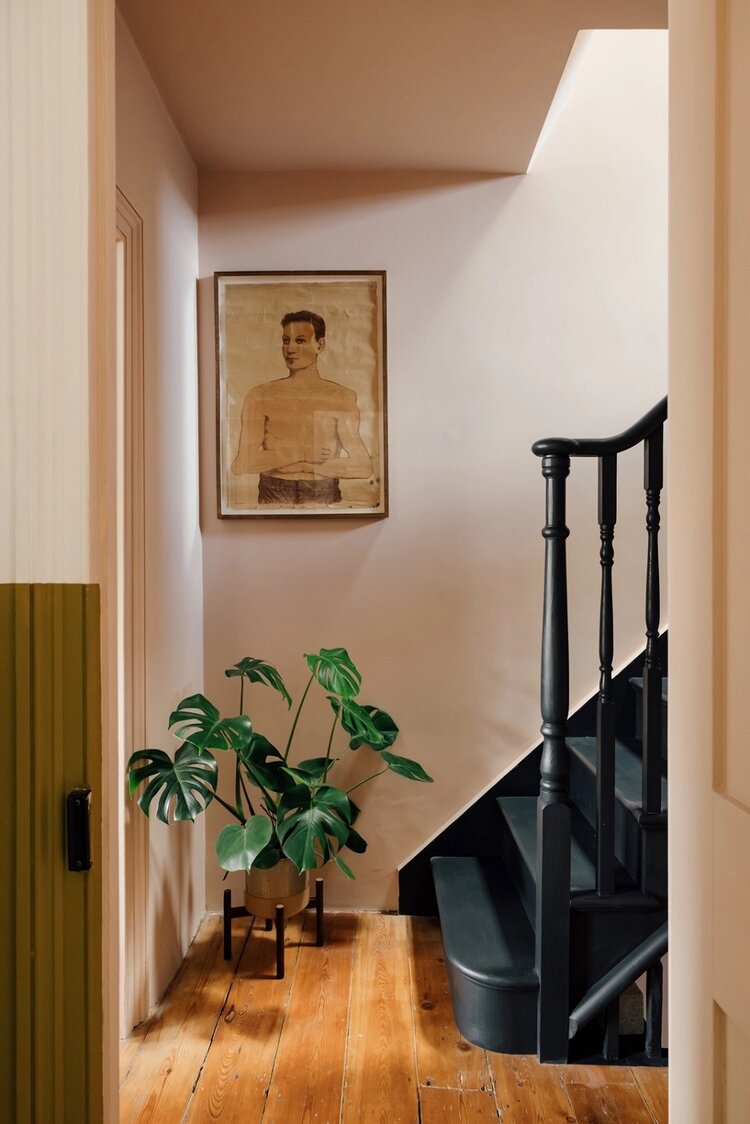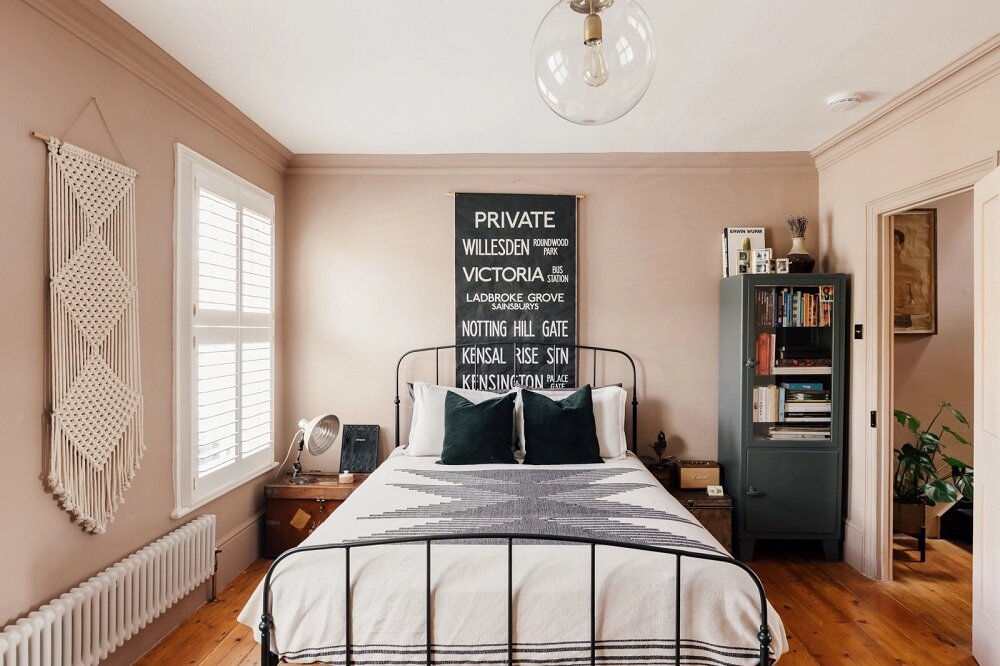 The master bedroom is painted in a soft pink hue. A wooden floor and cast-iron fireplace bring warmth to this room.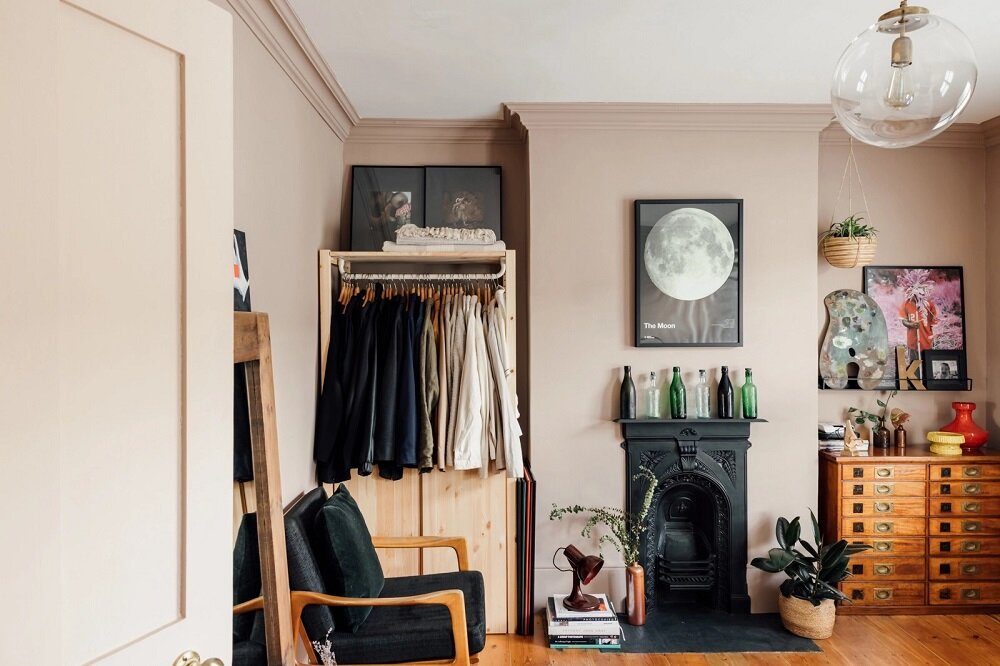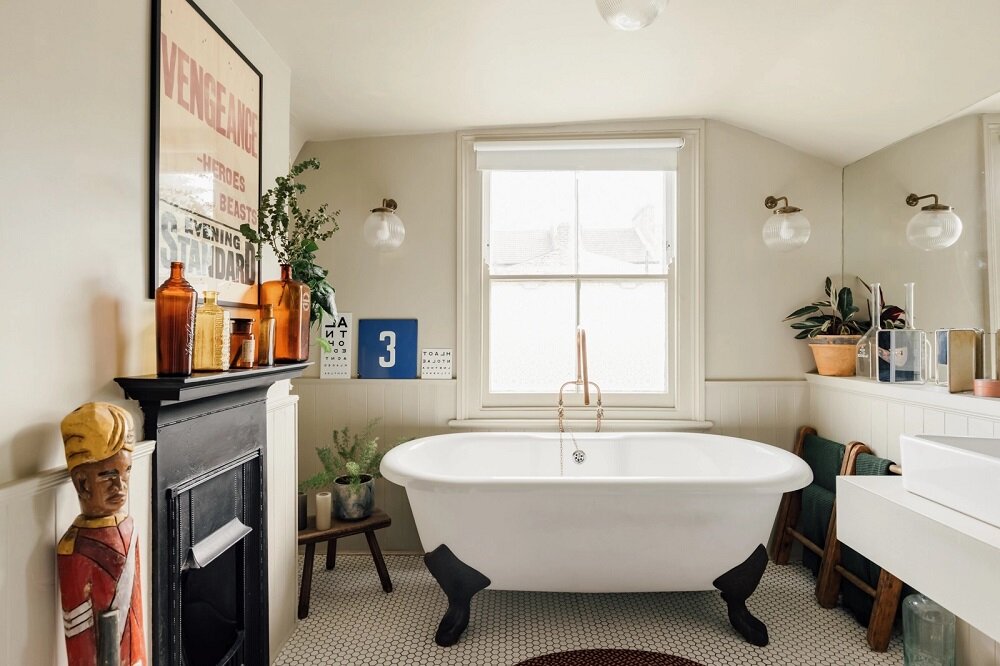 The light family bathroom with a clawfoot bath, a waterfall shower and brass details. Again this room also has a fireplace (so many fireplaces in this house!)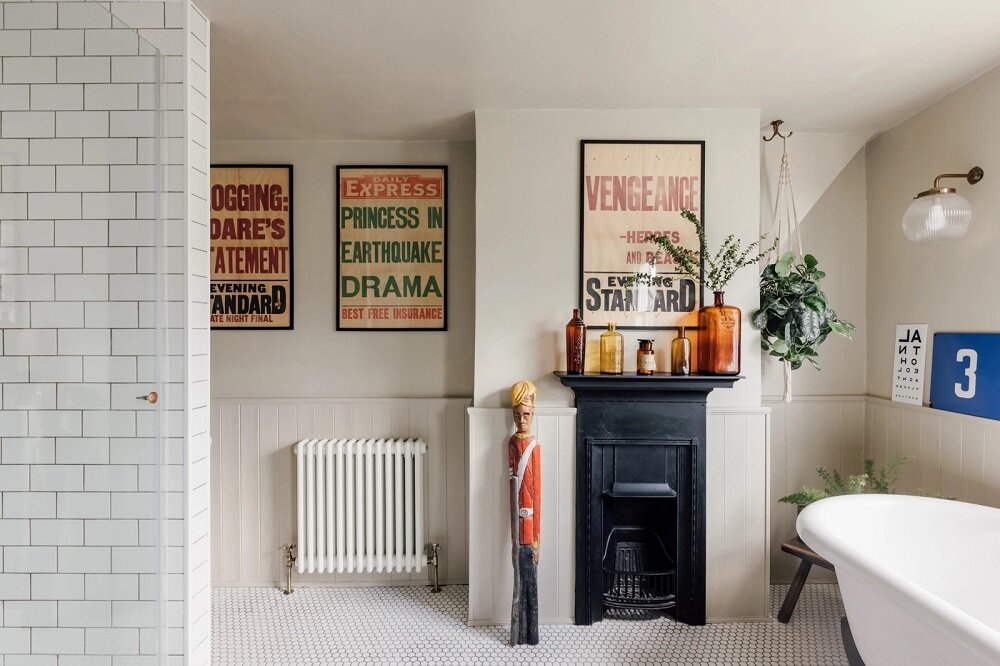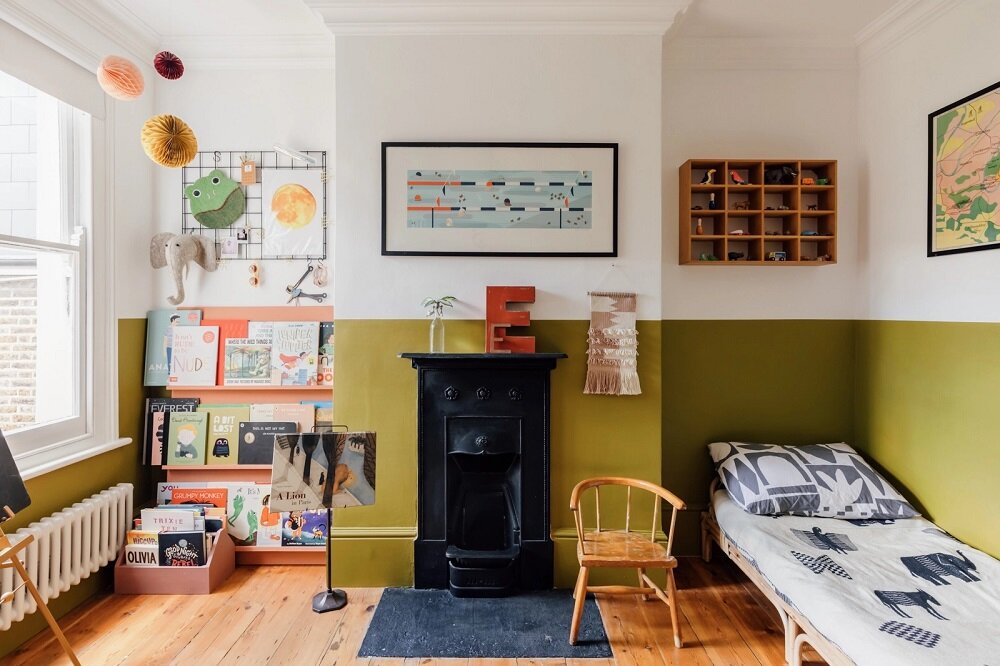 A nice color detail in the children's room with a halfpainted wall. A bookstand in one corner displays books in a playful way.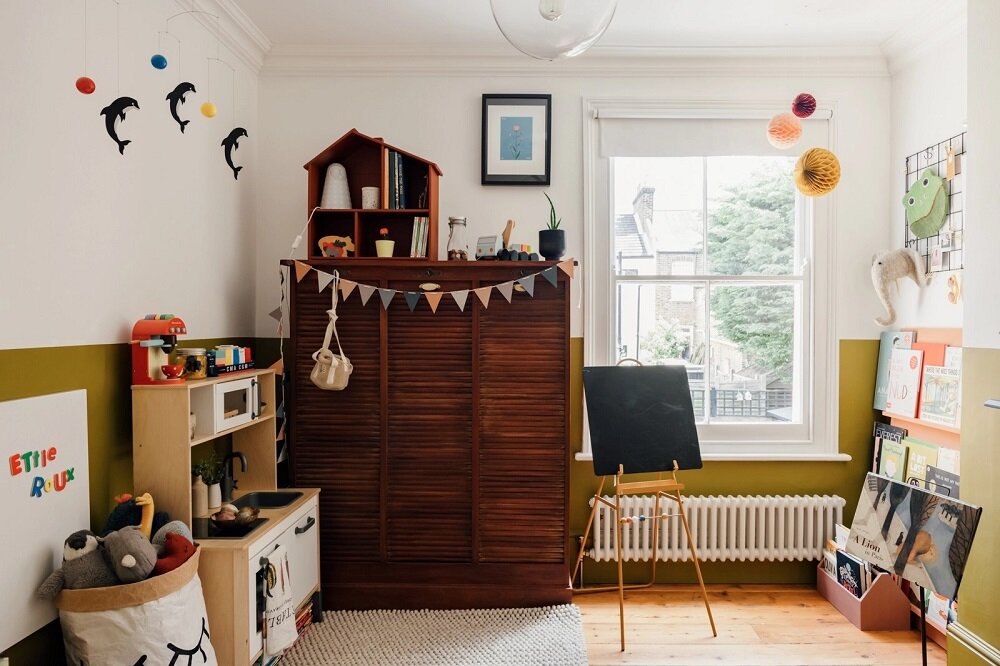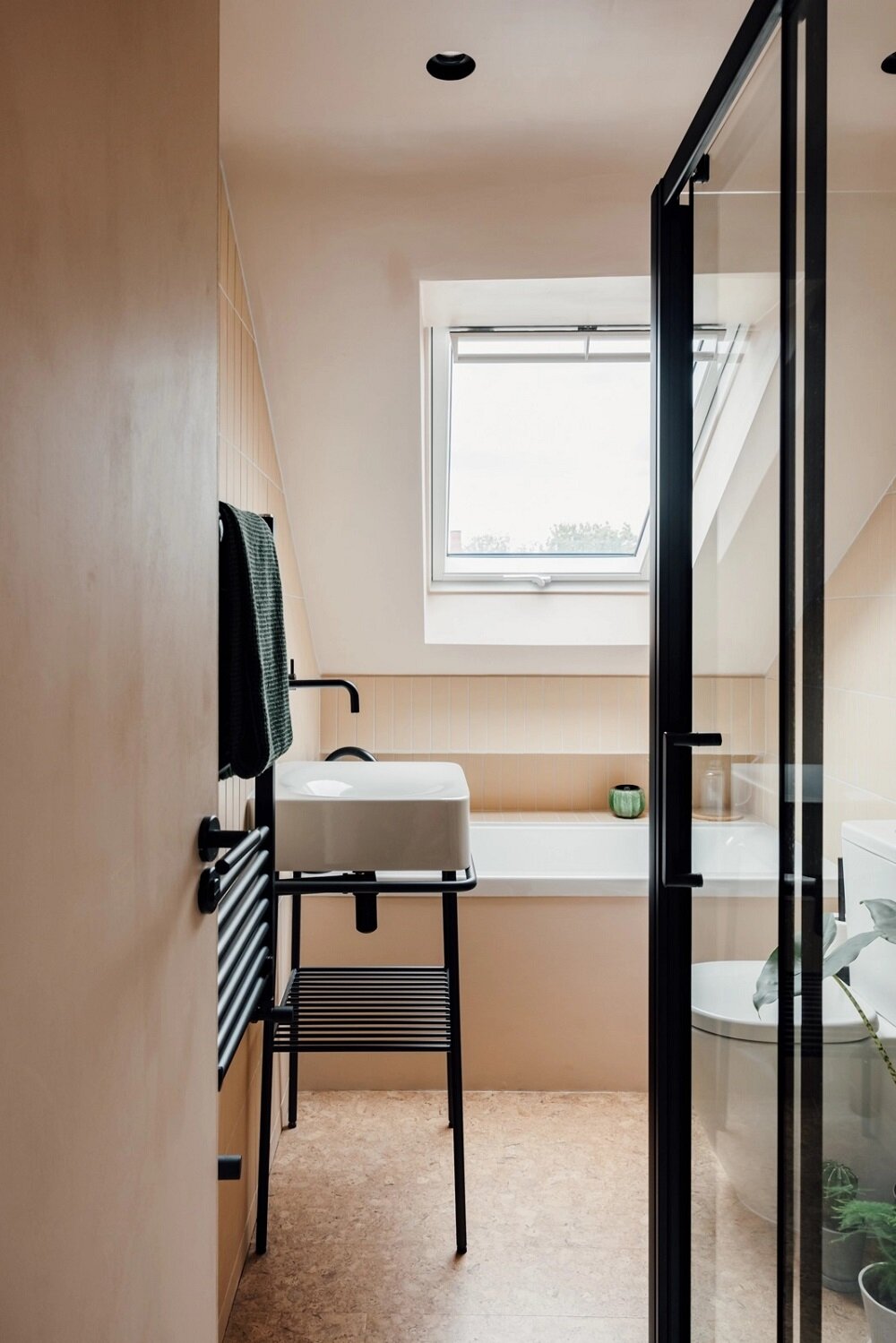 On the top floor is another small bathroom with a skywindow to make it a light room and black touches and a cork floor.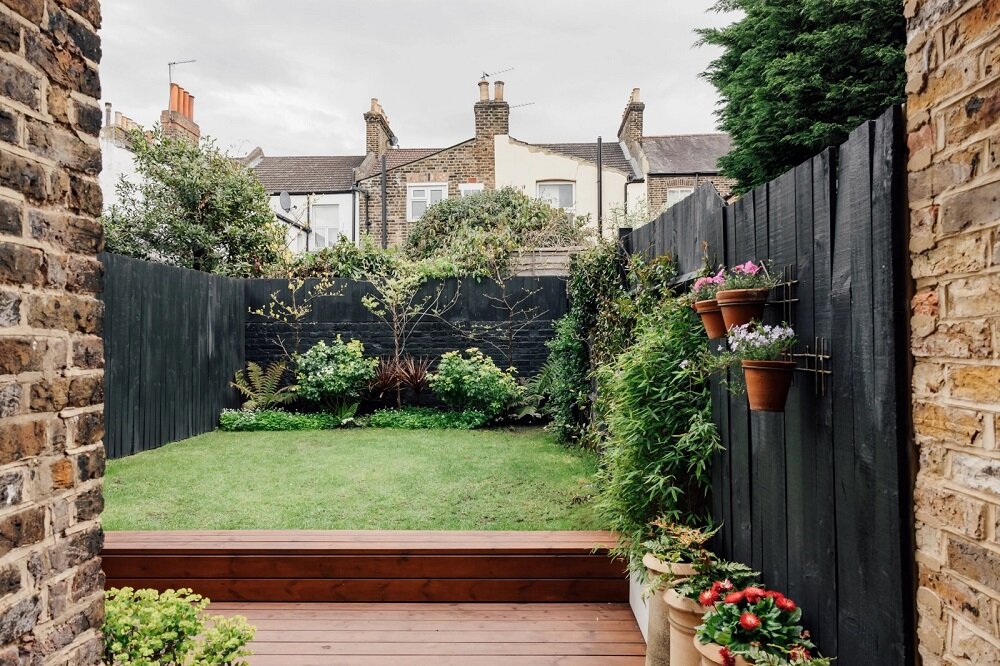 In the back a nice size garden for a London townhouse with black wooden fence and plants.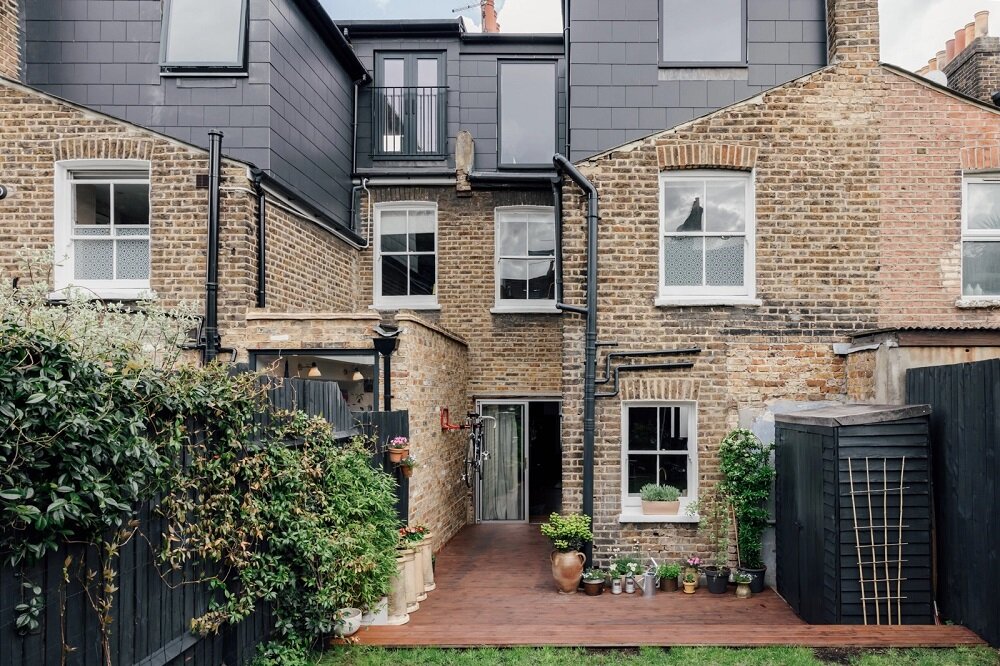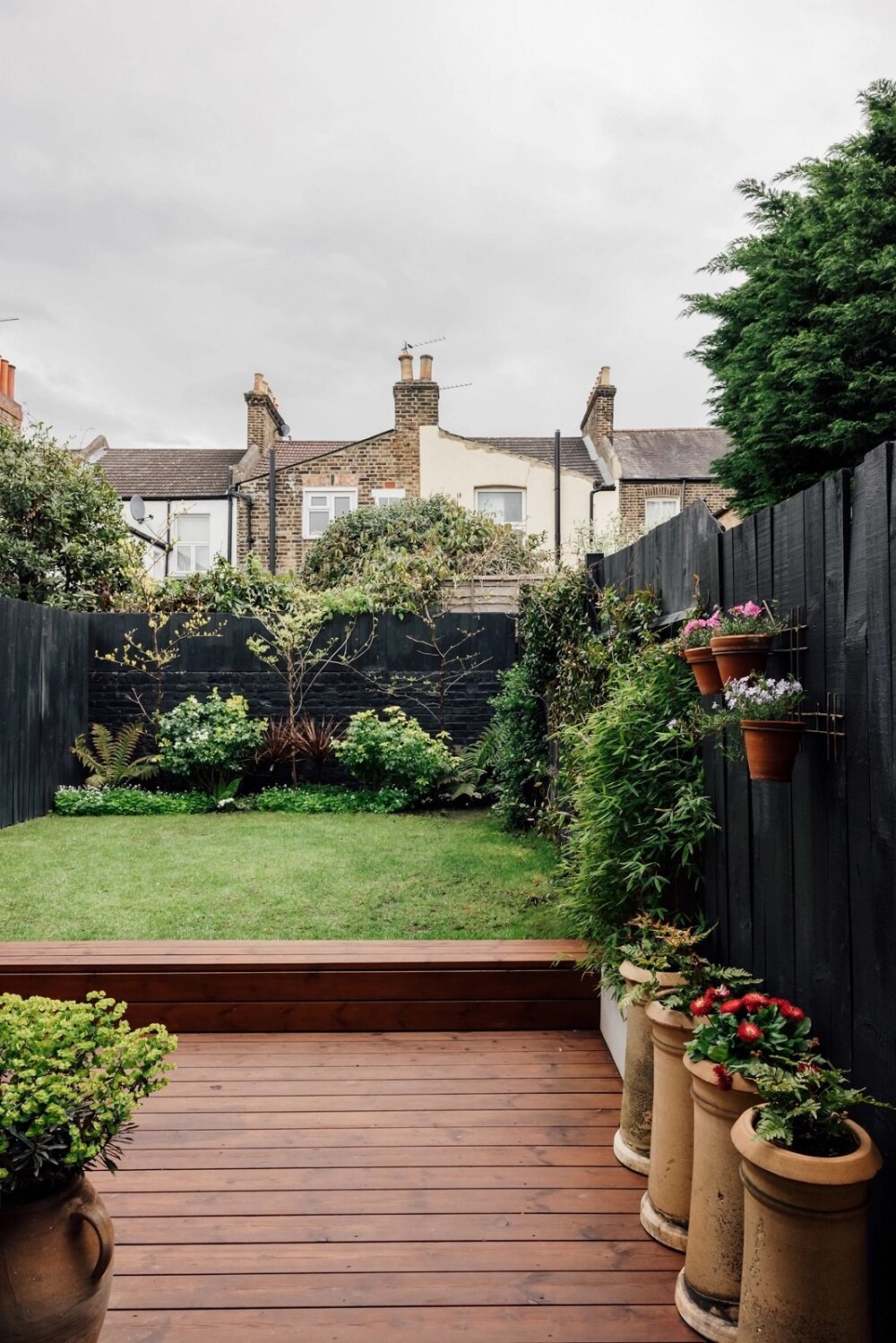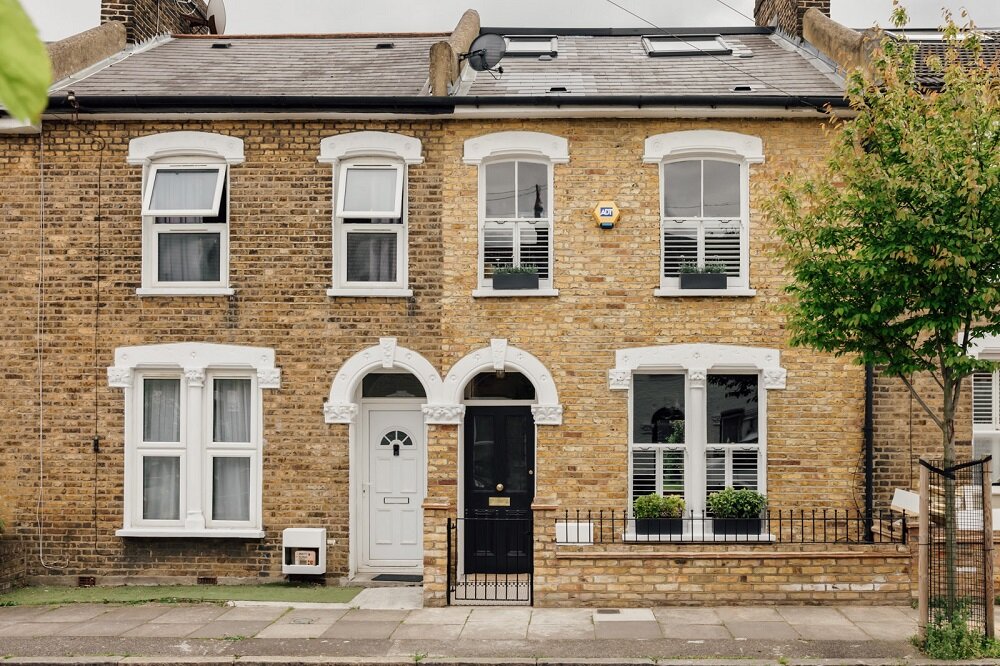 This Victorian townhouse on Kneller Road is for sale at The Modern House with an asking price of £950,000
More colorful Victorian homes: