An English Country House Kitchen with Pink Tiles
Picture this: an old stone house surrounded by trees and fields located in the English countryside. Sounds good, right? And what if I tell you that such an Oxfordshire country house has a pink kitchen? Sound even better if you ask me.
This English country house was about easy style, comfort, and feeling appropriate to the property. For the kitchen design, they enlisted the help of the British kitchen company deVOL. If you follow this blog, you know that I absolutely adore deVOL kitchens, and this kitchen is no different.
The simple country kitchen was transformed into a bold-colored space. The new kitchen is combined with traditional elements creating the right balance between comfort and practicality with a little bohemian flair.
photography by deVOL Kitchens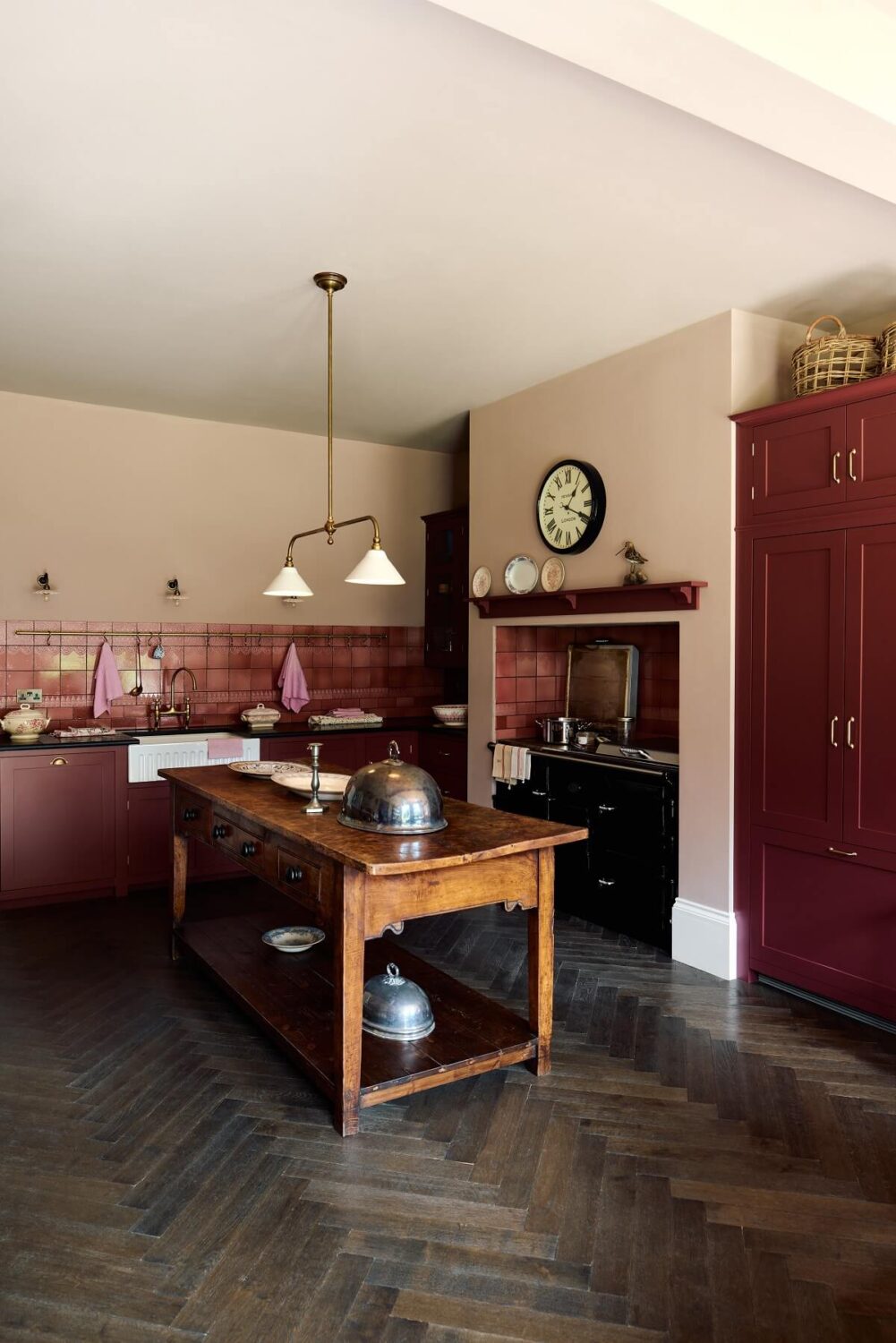 The first thing you notice in this wonderful kitchen is the color. The kitchen cabinets are painted in "Refectory Red" from deVOL, and this is combined with the Rose Lace Market Tiles.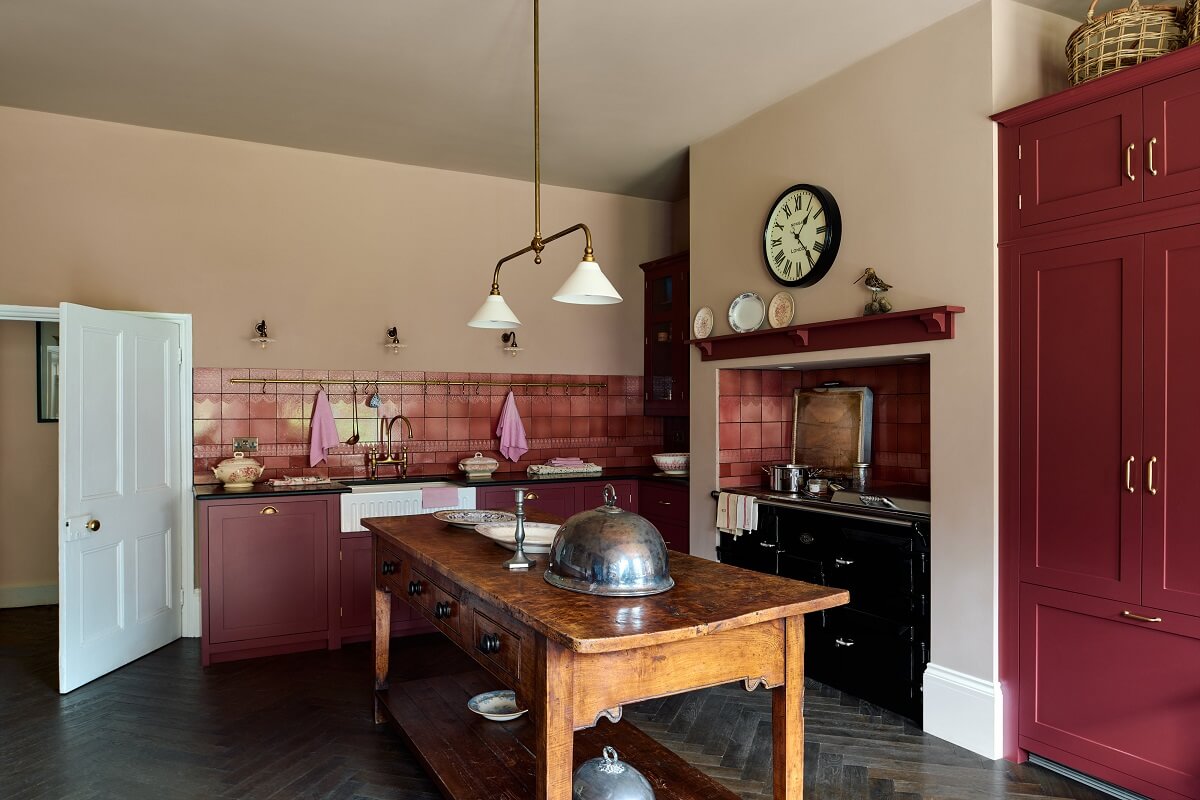 The kitchen is a wonderful blend of old and new. This wooden prep table was a vintage find and fits this country kitchen perfectly.
They used the deVOL Shaker Cabinets in this kitchen.
The aged brass accessories tie the room together, from the Heirloom Gaselier Light to the hanging rack above the sink and the water tap to the kitchen handles.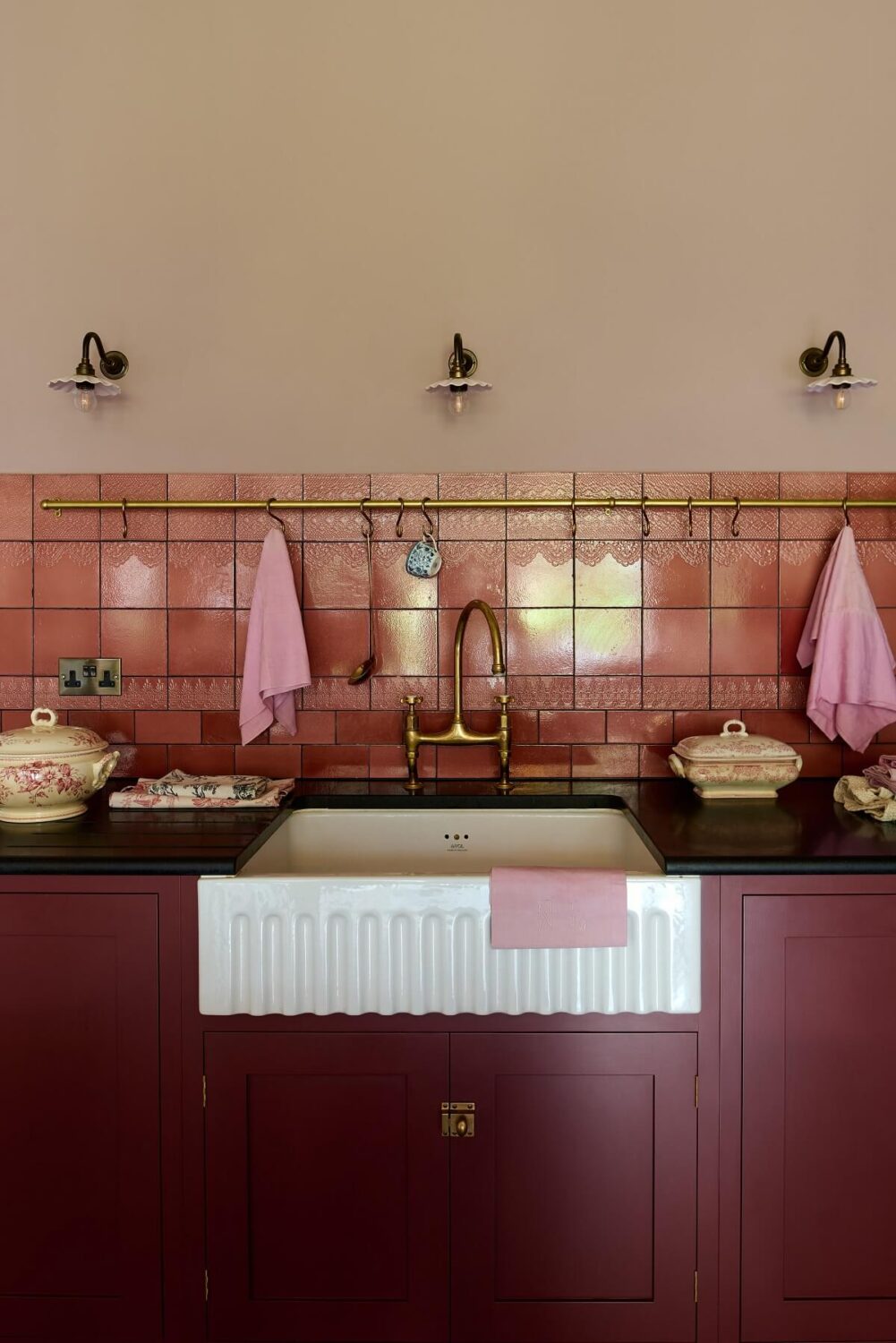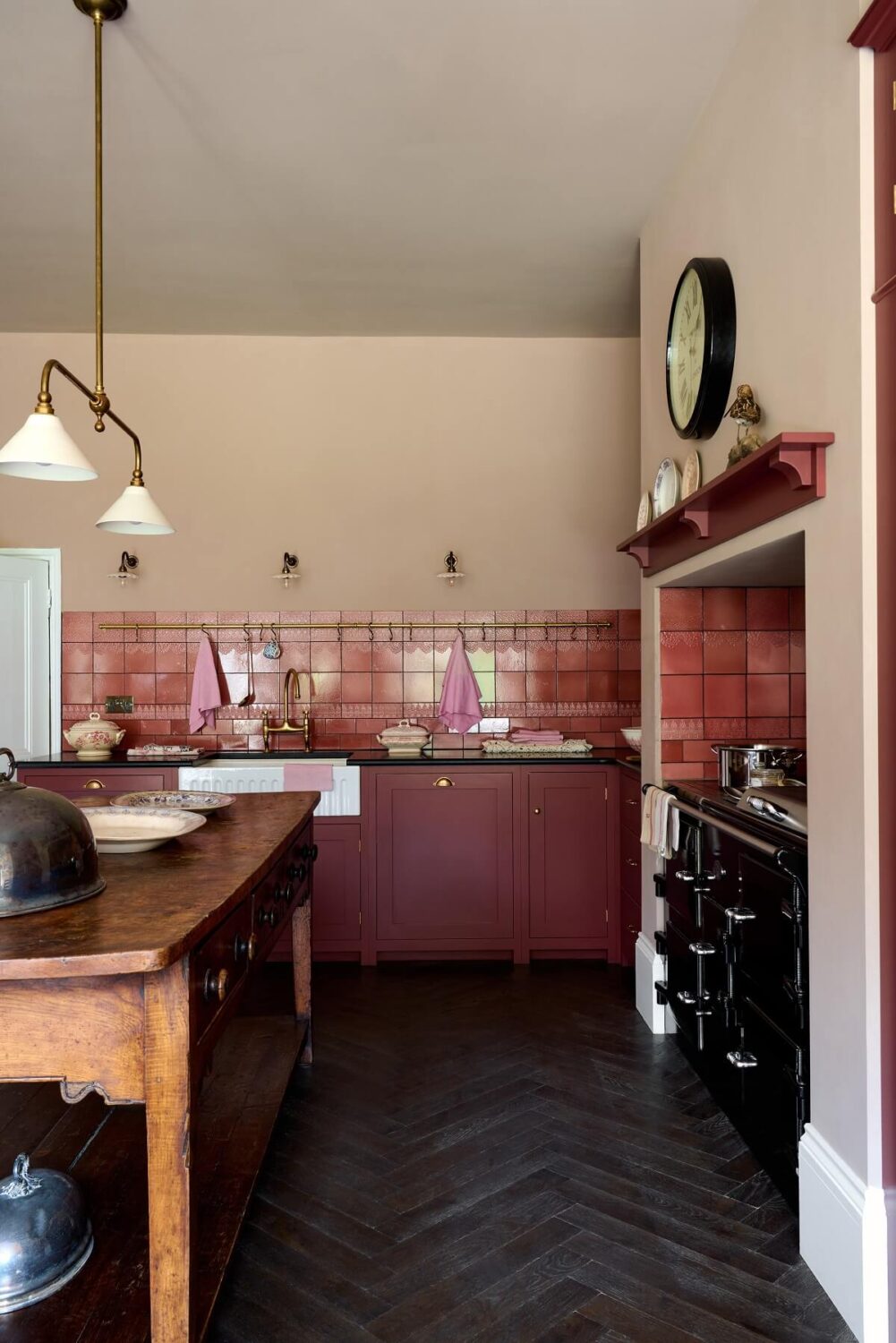 The Nordroom has featured many beautiful deVOL kitchens over the years. Click here to see more from the British kitchen company.