Natural Light in a Charming Swedish Country House
On an old fishing lane in the Österlen region of Sweden lies a beautiful family home that's flooded with natural light. The house was built in the 1860s, and despite a renovation, it still has its original charm.
During the renovation, the owners focused on sustainability and reusing materials. The home contains original details, such as mirror doors, wooden floors, pearl rafters, slatted windows, exposed bricks, and beams.
The rooms flow together, all featuring beautiful wooden floorboards and plenty of windows that create beautiful light spaces. The entire attic floor is home to most of the bedrooms, and despite the slanted ceilings, these rooms also feel bright and airy.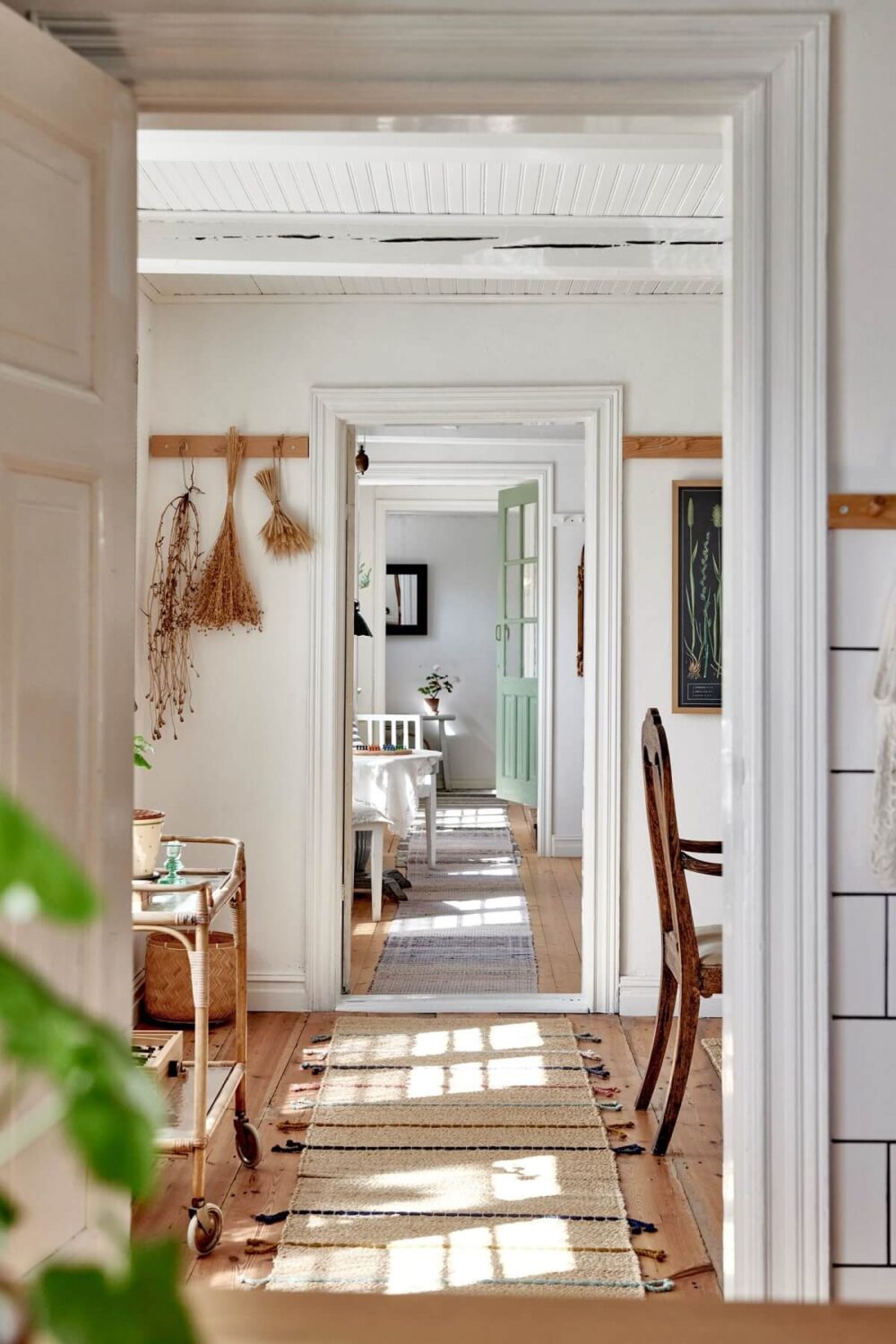 The doorways are all lined up so you can see from one end of the house all the back to the end.
In the center of the home is the living room, with one of two staircases leading up to the first floor.
The new kitchen is designed in a style that suits the history of the house. The cupboards are painted in a light wheat-gray shade.
From the kitchen you also have a view of the sea.
The house features several wood-burning stoves. One is featured in the dining room that also includes rustic antique wooden dining chairs.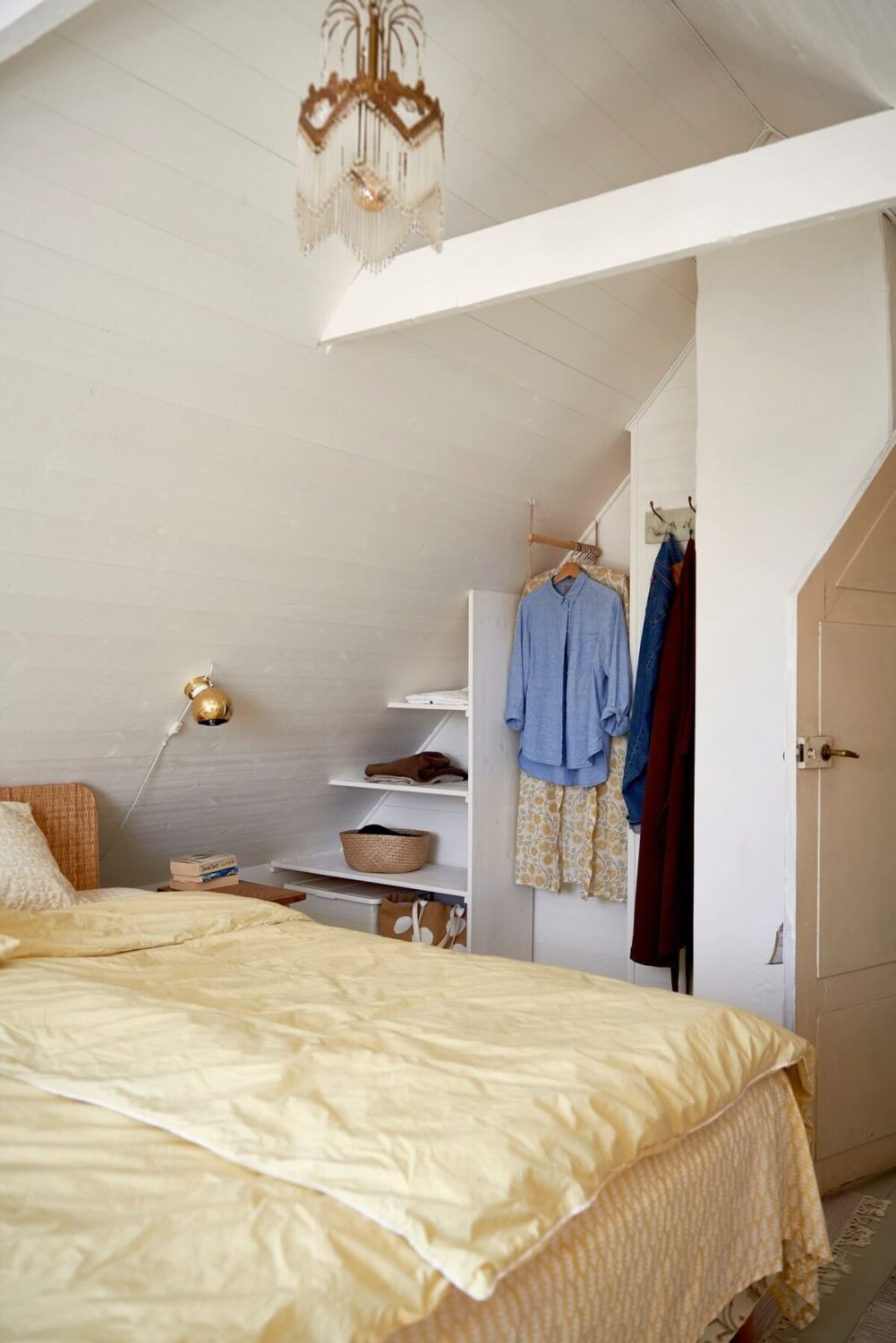 On the first floor are four bedrooms. The main bedrooms are located on ether side of the house. One has a view of the sea and the other bedroom has a view of the fishing village.
The space under the slanted ceiling is cleverly used for storage.
This bedroom is a little bit smaller but the hooks attached to the walls add smart storage space.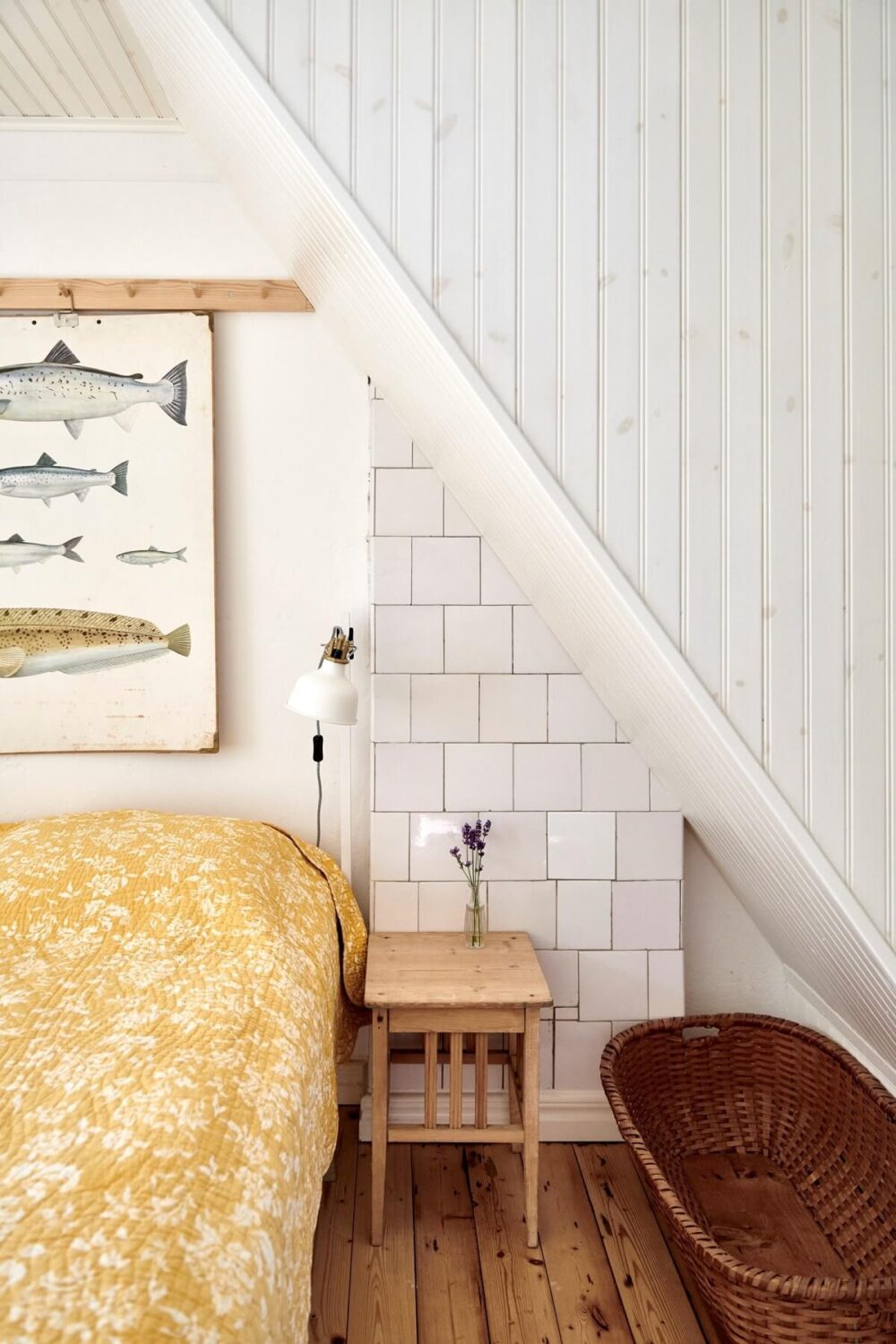 There is a large open space that links the bedrooms. It is now used as a second sitting room with a guest bed under the slanted ceiling which can be closed off with a curtain.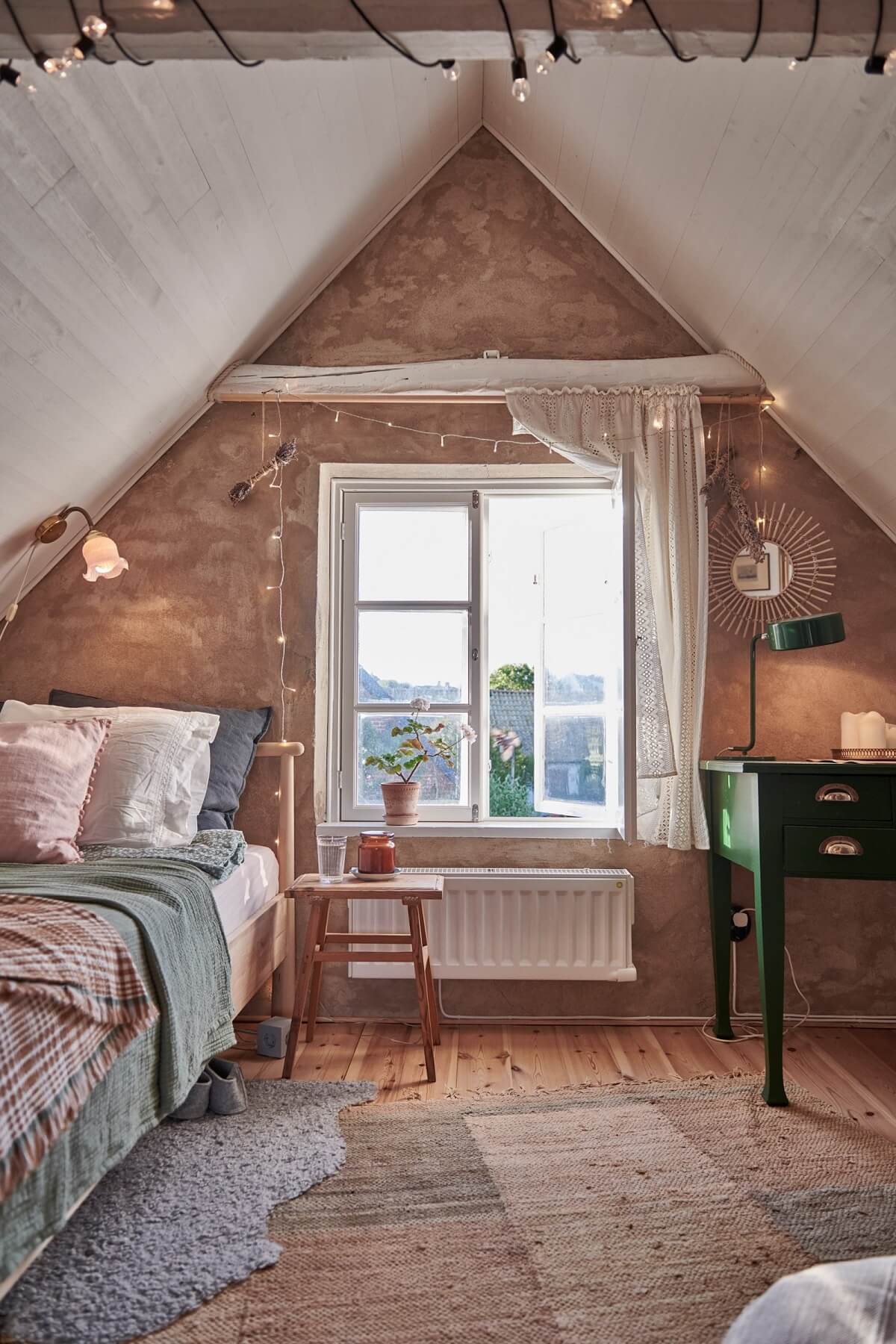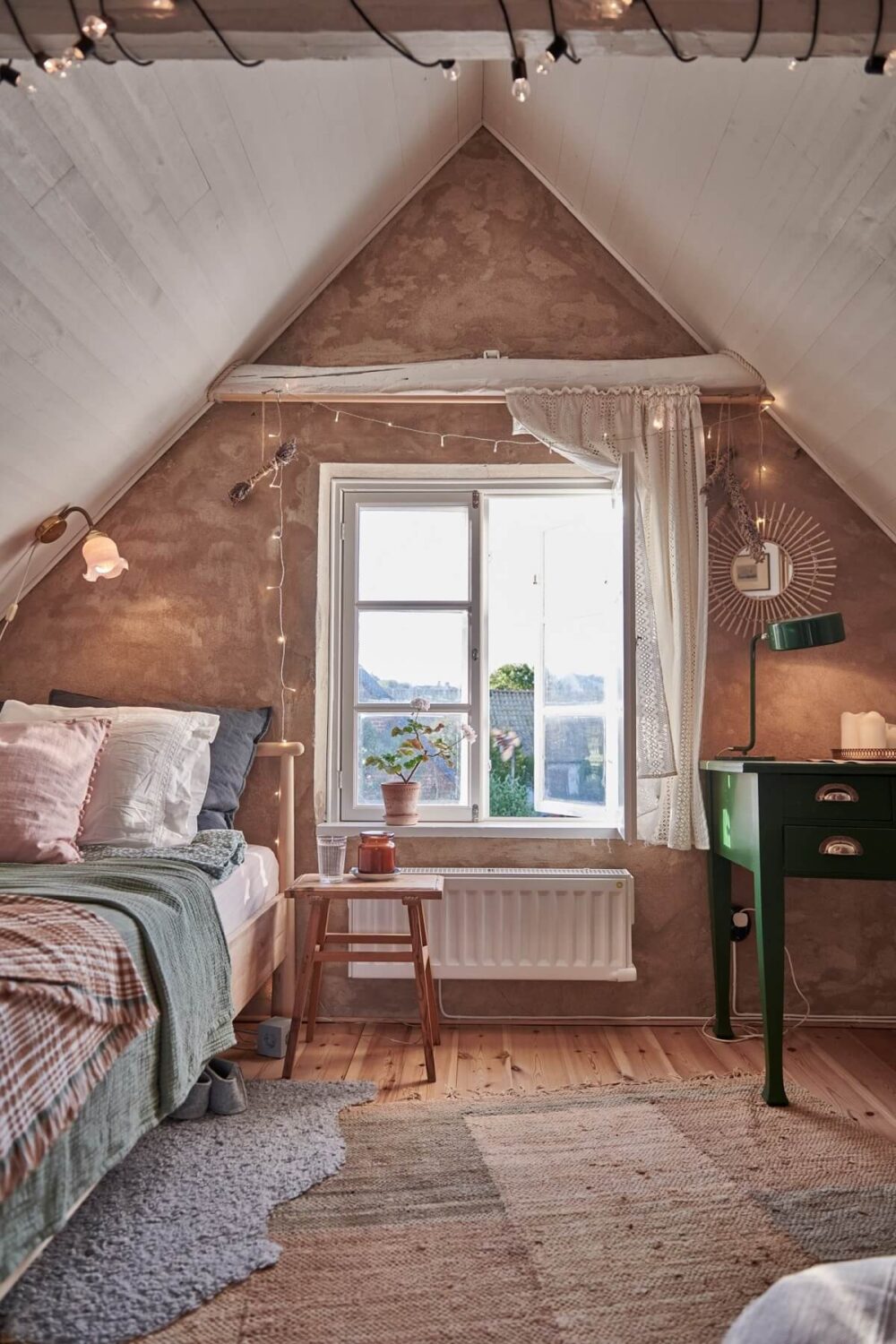 The exposed beams lend themselves perfectly to a hanging chair.
Outside is a lovely wooden terrace with a seating area and a dining space. It is very secluded and surrounded by greenery.
This Swedish home is currently for sale at Maklarna Ekström