IKEA Nytillverkad Collection Part 2: Bold Prints and Colors
Earlier this year, IKEA launched the Nytillverkad collection, a new Ikea collection that celebrates eighty years of iconic IKEA designs. The colorful furniture and home accessories are a fresh and colorful take on some of IKEA's most beloved design classics.
The first products of this collection were released in July of this year, and now, images have been released of Part Two of the Nytillverkad collection, which will be available online and in stores later this year.
Nytillverkad Collection Part Two
The color orange characterizes part two of the Nytillverkad collection and takes inspiration from the 1970s and 80s, focusing on the exuberant vibrancy and forward-thinking, highly inventive attitude of the time.
The collection encourages the search for your personal interior style through innovative color combinations, eccentric fabrics, and exciting shapes.
"Nytillverkad mixes classic design with modern quality, and it's all about simplicity, function, adventurous expressions, and playfulness, just like Ikea." Johan Ejdemo, Global Design Manager for Ikea of ​​Sweden.
Iconic Designs from Leading Designers
The collection includes several well-known product and pattern designers, such as Niels Gammelgaard, Sven Fristedt and Inez Svensson. The original IKEA designs have been given a modern interpretation and are updated to meet today's material and production standards. But the designs are familiar with a strong connection to the late 70s and early 80s.
The New Nytillverkad Products (Fall 2023 Launch)
The new Nytillverkad products feature colorful fabrics and cushion covers, a classic armchair, a new/old side table, and more home accessories that brighten up your home. The classic designs are given new life, making them perfect for a modern home.
SVEDJENÄVA Fabric
The Svedjenäva fabric is designed by Sven Fristedt. It is now available as a fabric and as a cushion cover.
Skålboda Chair
The Skålboda armchair is designed by Niels Gammelgaard. The new version of the classic Järpen chair will be available in orange and black.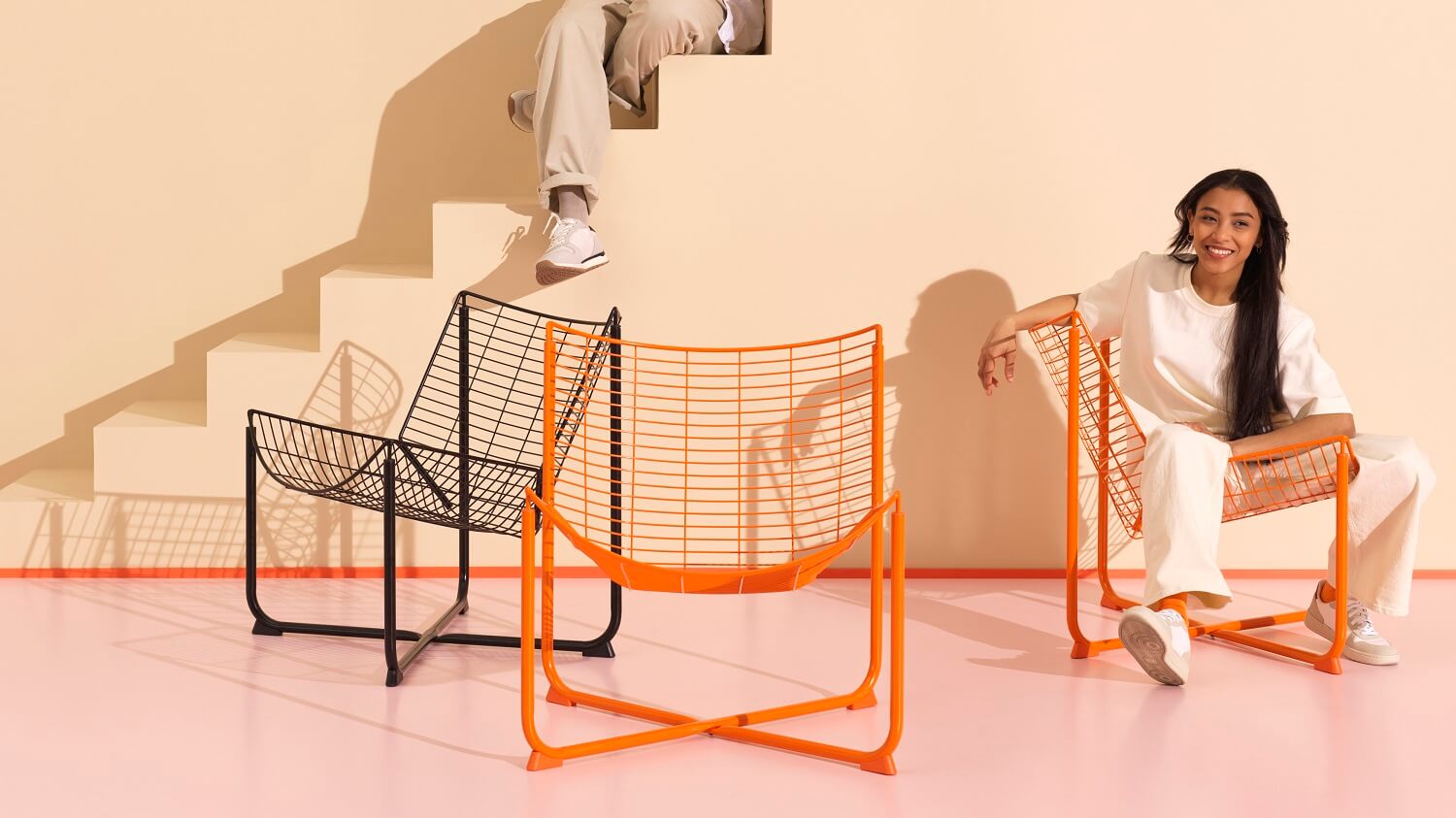 NICKFIBBLA Fabric and Cushion Cover
"At IKEA, the past, the present, and the future are all connected. We've designed many functional and beautiful home furnishing products during the last 80 years, and it's only natural that we get curious about our achievements in the past. With Nytillverkad, we are returning to the future again.
In multiple launches over the next few years, we will release a series of carefully selected products from our design archive, updated to match the bold outlook of the next generation. We are happy to bring back these timeless designs truly appreciated by the customers over the years," Fredrike Inger, Managing Director at IKEA of Sweden.
Järlåsa side table
The Järlåsa side table is a new interpretation of Niels Gammelgaard's Hoff table, which was launched in 1984. The new version is a foldable design that is available in red and white.
TUVKORNELL Candle Holder
HOLMSJÖ Stool
STOENSE Rug
HAVSFJÄDER Pendant Lampshade
When Will the IKEA Nytillverkad Collection be Released?
Part two of the IKEA Nytillverkad Collection will be available on ikea.com and in stores in September 2023. The first launch of the Nytillverkad Collection is now available at IKEA.
Stay Up to Date with New IKEA Collections
The latest IKEA collections will be published in this IKEA post.